See You At The Pittsburgh Addy Awards Show Tonight.
March 1, 2013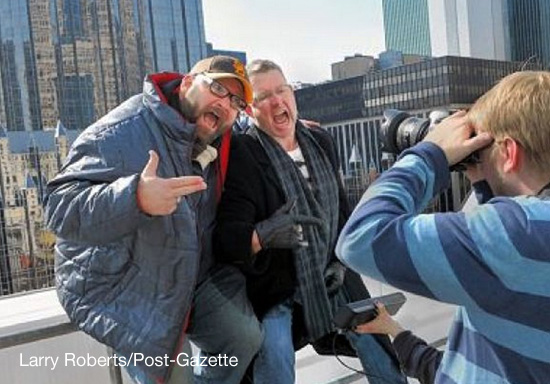 Wall-to-Wall Studios will be represented at the Pittsburgh American Advertising Awards show tonight at the Carnegie Science Center, both in the audience and during the category announcements. The 2012-2013 Addys bring together the local marketing industry celebrating the best advertising, design and interactive work from the past year. A few years back, the Pittsburgh Advertising Federation decided to offer its talented pool of members the opportunity to create introductory videos for categories in the contest. This year will see the debut of a rap video starring a W|W co-founder along with a W|W alum (see the video here):
"The stars of the video -- James Nesbitt of North Side-based Wall-to-Wall Studios and Matt Hildebrand of Mullen, in the Strip District -- recorded the audio ahead of time and then lip-synched. That was trickier than it sounds." 

Read more at the Pittsburgh Post Gazette article. Or see you tonight on the big screen.
Related link: See W|W's James Nesbitt and Doug Dean in the 2011-2012 Addy video.