Happy 19th Birthday To Us.
October 16, 2011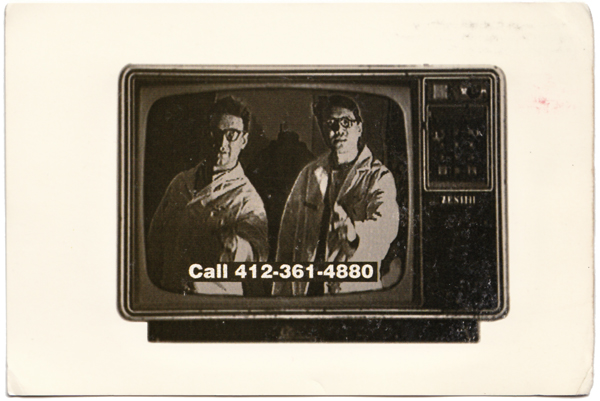 On Oct 16, 1992, James Nesbitt drove his slightly rusty Volvo down from Boston (filled with artwork, art supplies, a fax machine and dirty laundry) arriving at the doorstep of Bernard Uy's tiny apartment on Walnut Street in Pittsburgh (filled with cheap furniture, Mac IIci + 13" color monitor, coin-op laundry machine) to launch a partnership that was a mash-up of fine art and communication design.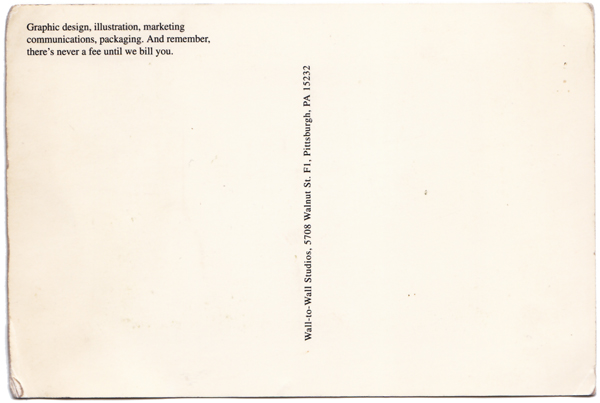 About 10 days later, we chose a name for this startup. Our very first self-promo postcard was designed to (a) be cheap to produce, (b) amuse ourselves, (c) make best use of the labcoats we had just purchased for important meetings, and (d) was pretty much inspired by this.
Some trivia for those of you who are still reading this:
W|W's first paying client: Pittsburgh Dance Council.
First assignment: Mikhail Baryshnikov & Twyla Tharp at the Benedum Center.
Budget for design + illustration: +$500
B&W (300dpi) laser printer: –$1000
Art supplies: –$30
Groceries & toilet paper: –$50
Starting a business to earn less than minimum wage: Priceless.
Nineteen years, many clients and two office locations later, I'm still proud to say that this has all been made possible because James thought it would be a cool idea.
Thanks James.
Thanks everyone, especially our amazing Partners and incredible Team.
Happy 19th Birthday, Wall-to-Wall Studios. 
-Posted by Bernard. 
P.S. "And remember, there's never a fee until we bill you."