A Refreshing Reminder to Take Risks
December 7, 2017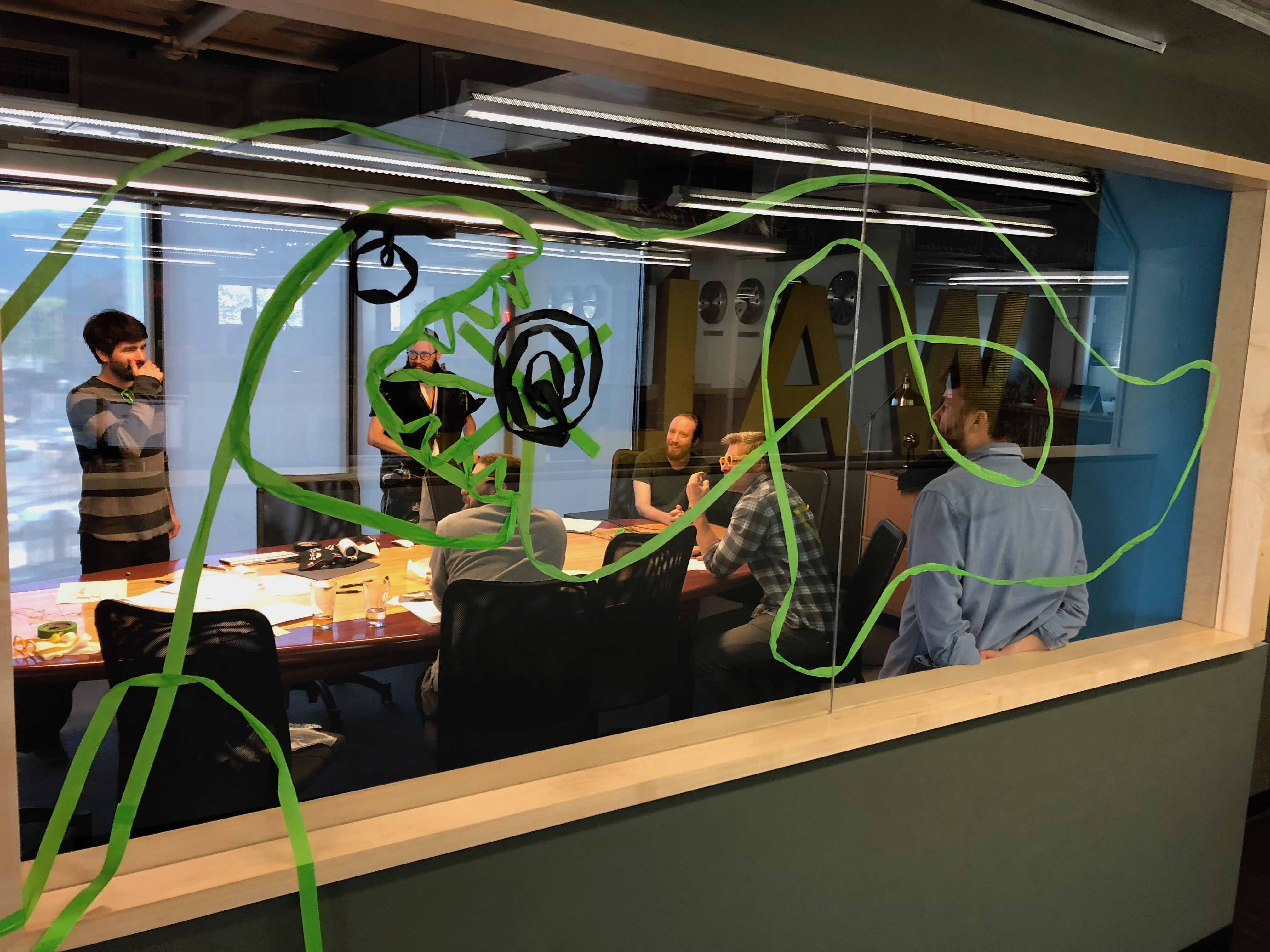 As an agency that is commissioned to help clients navigate formative challenges in the brand, creative, digital and design space, it is important to stay grounded in doing what we do best. In most instances our clients either don't have the internal capacity (skills or depth of resources) or need the fresh perspective required to solve a key problem. Industry veterans have talked at length about the rewarding part of our business that comes from the pursuit of the big idea, which is indeed true. As creative professionals, it is imperative that we push ourselves (and thus our clients) to develop compelling and enduring solutions that achieve, and hopefully exceed, the expressed goals of the initiative. Moreover, as truly brand driven organizations maintain signal alignment, we are careful to respect the guardrails and guidelines that frame each project in order to ensure consistency in how our clients show up. 
To remind ourselves to push one another, we invited long-time friend of the firm (also former intern & W|W design partner) and co-founder of GFDA, Brian Buirge along with his colleague, Jason Richburg, to share some wisdom on the Art of Risk Taking.  GFDA has brought insight and inspiration to audiences large and small, including: Nike, the Adobe 99U Conference, OFFF Barcelona, among others. We were joined by our peers from Landesberg Design for a dynamic afternoon session as GDFA facilitated interactive experiments aimed at discovering what lies on the other side of risk. Chief among the findings were broken rules, shed egos, camaraderie, belly laughter, and big successes built upon small failures. By the end of the workshop two things were clear: everything is better when shared with a partner in crime; and no one wins the championship title by staying in the comfort zone."
"Creativity is valuable precisely because its products are unexpected."
The moment we become exposed to risk our egos take over and we are suddenly made aware of all the ways, real or imagined, that things could go horribly wrong. Yielding to the fear of failure often exposes us to insecurity, over analyzation, and a desire for control. What's worse is that whatever that moment had in store for us, an impactful human connection, a winning idea, or, simply, our own potential for success, is lost.

According to Brian at GDFA, "accepting risk—moving forward when we don't know what's about to happen—is a necessary component of creative problem solving. Easy, safe, and expected can rarely be innovative, long lived, and thought provoking. Creativity is valuable precisely because its products are unexpected."
The Art of Risk Taking workshop struck a perfect balance between challenging perceptions and revealing hidden gems. Any agency could use a healthy dose of GFDA's wit and honesty. More info on the Art of Risk Taking workshop is available here.