HAWAII NATIONAL BANK
START HERE
Founded in 1960, Hawaii National Bank is a closely-held community bank which had earned a reputation for its excellent service to small businesses. However, HNB had an aging client base and wanted to revitalize its advertising to attract a new audience without alienating the existing core customers. Since 2008, Wall-to-Wall Studios has partnered with HNB to update the overall branding, including design, advertising, branch interiors, website, social media, and all promotional campaigns to attract and engage a new generation of clients.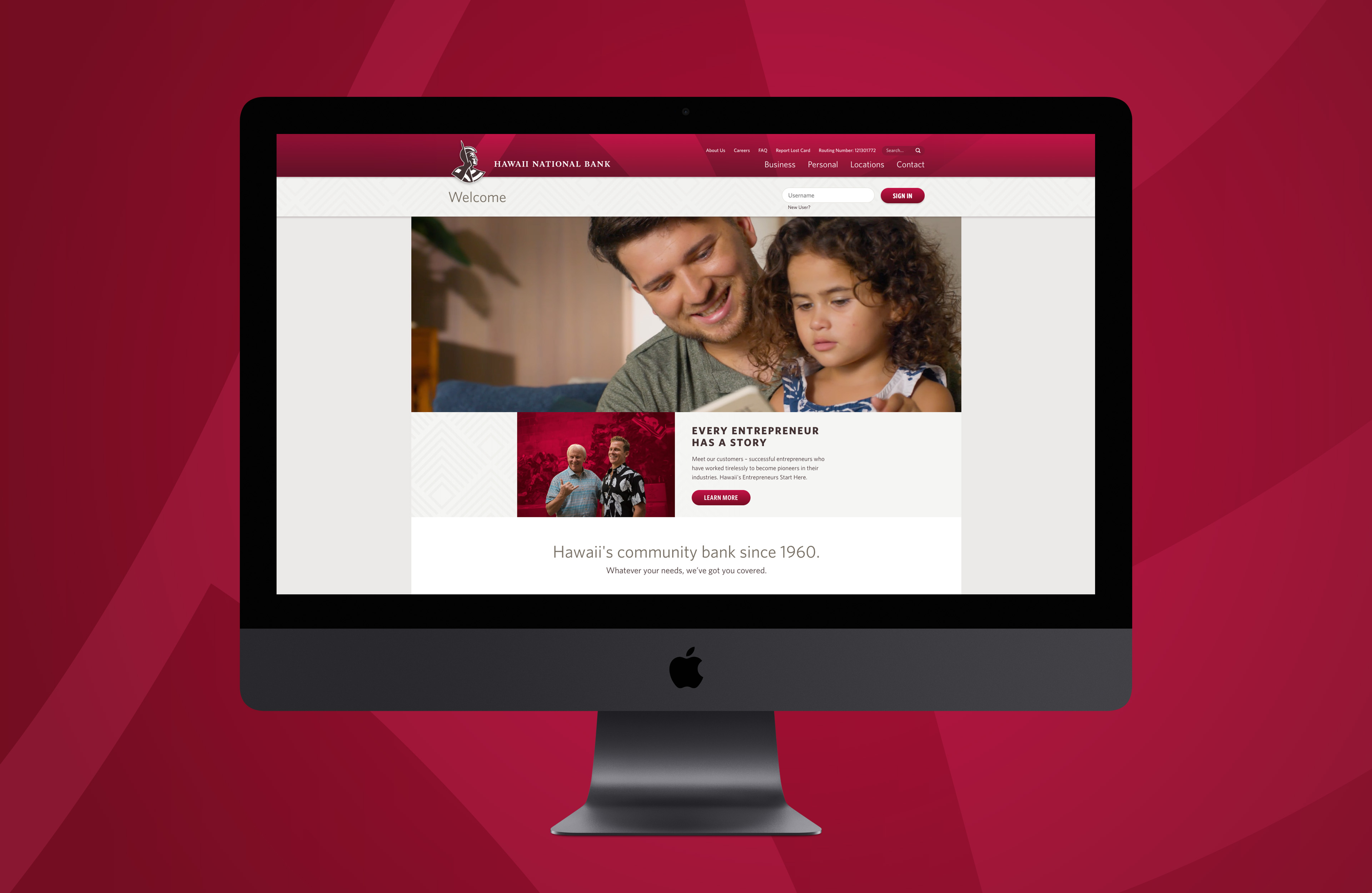 WEBSITE REDESIGN
In 2017, the time came to update Hawaii National Bank's website to better serve its customers. W|W designed and developed HNB's new responsive website, rethinking the experience of both using and maintaining the site from the ground up.
An emphasis was placed on modularity, allowing the site to maintain its design and structure but be flexible enough to meet growing needs.
View Hawaii National Bank's website at: www.HawaiiNational.bank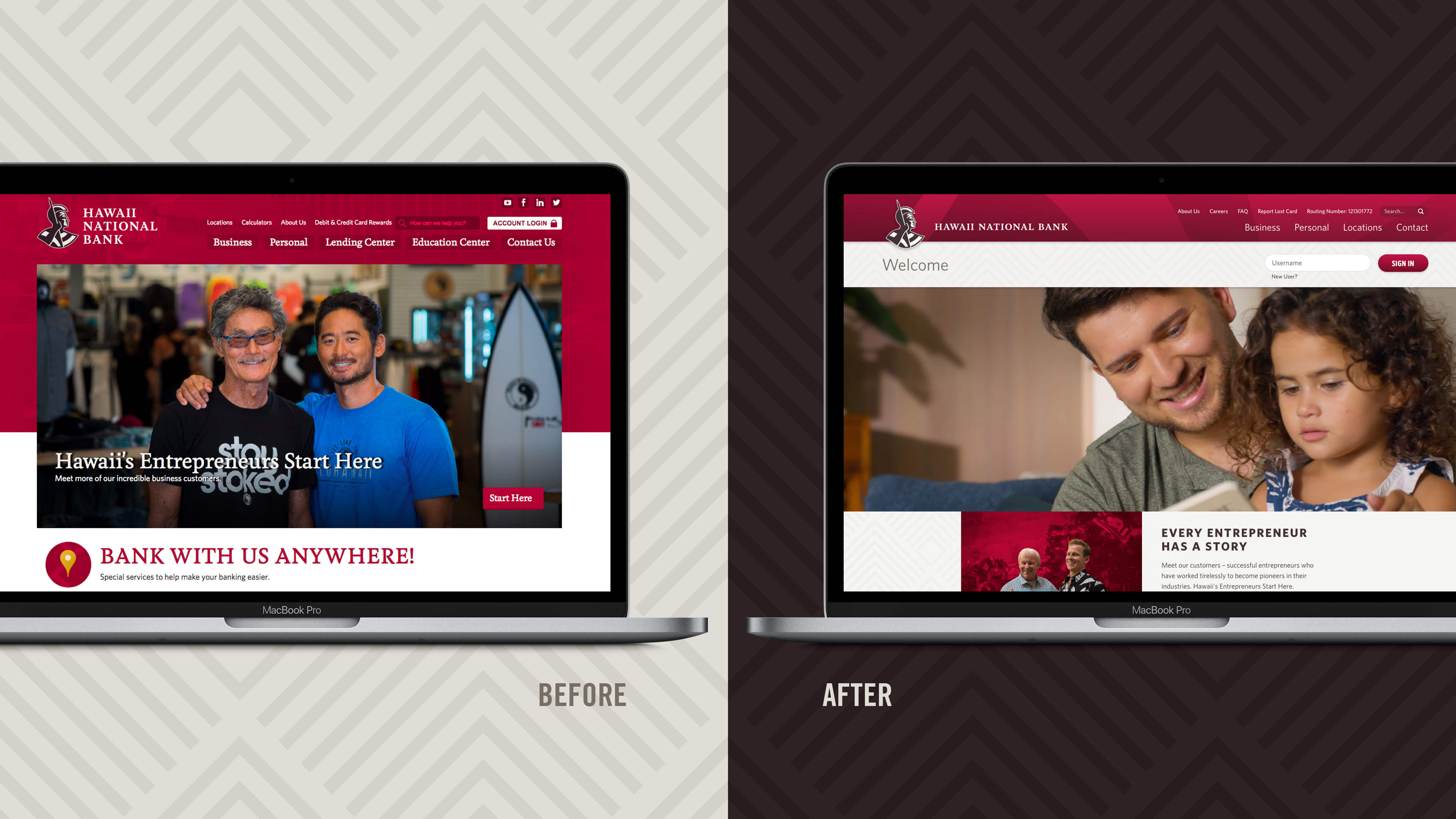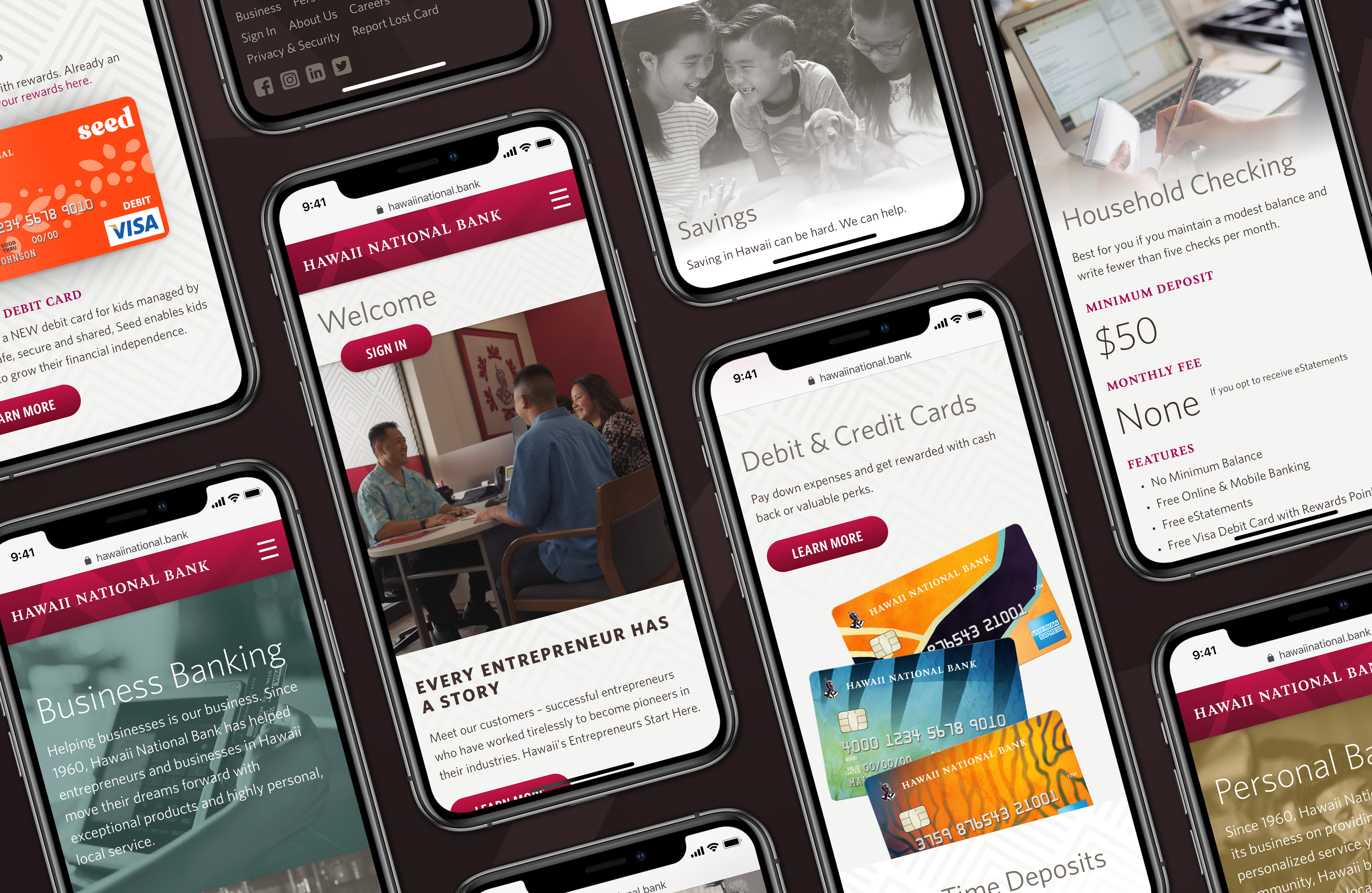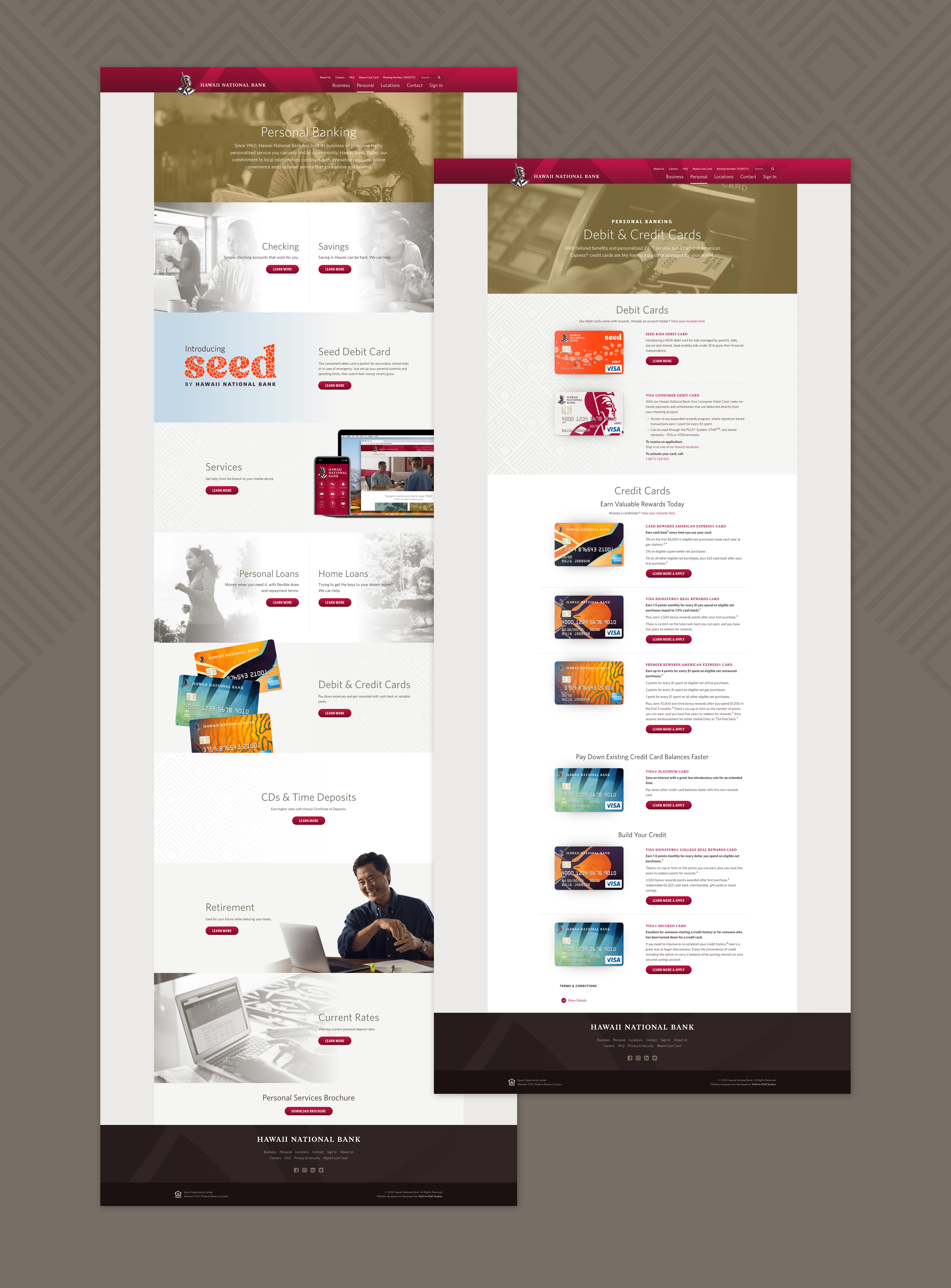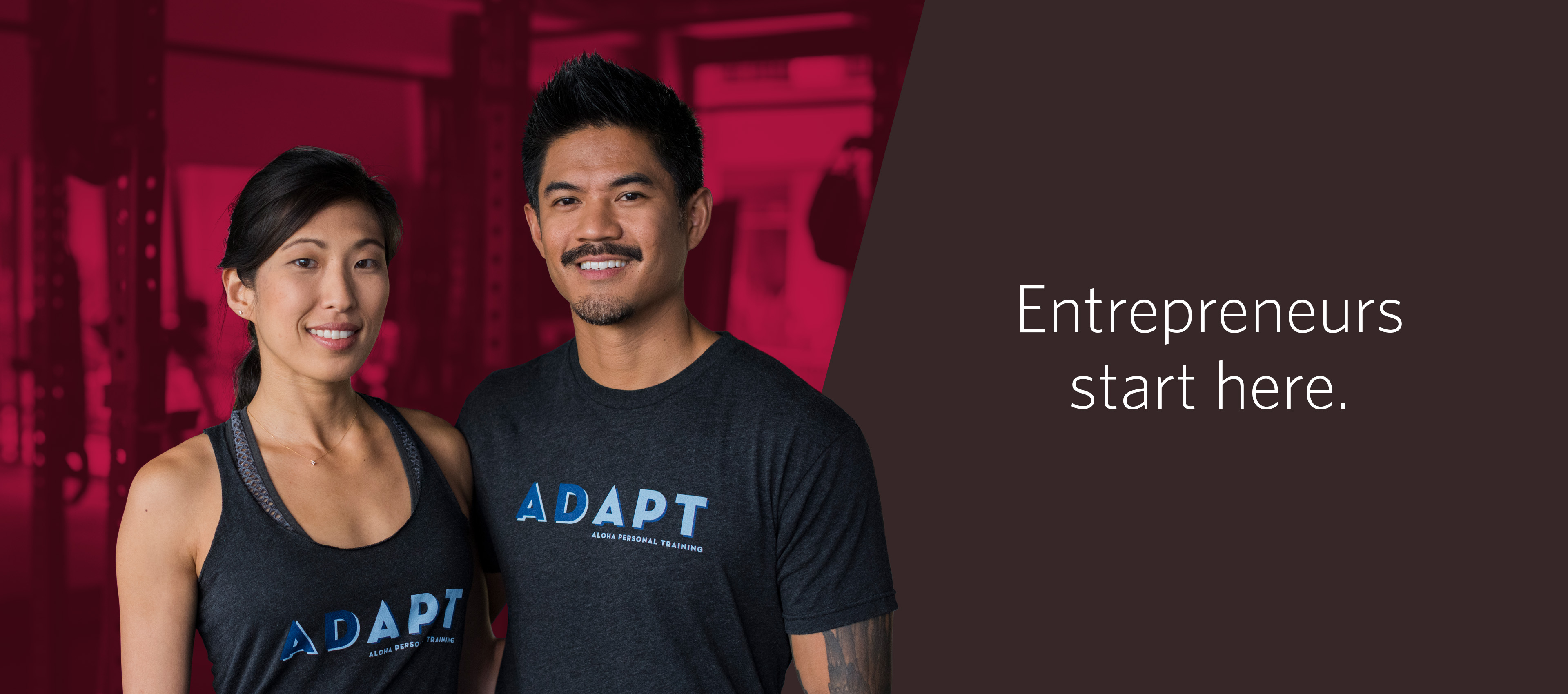 START HERE
HNB has always prided itself on its ability to understand the special nature and unique needs of Hawaii's family-owned and closely-held businesses, and to offer services and support based on shared experiences of growing a business in Hawaii. But business owners were often approaching HNB as their last stop for banking options, not as their top-of-mind choice.
W|W met extensively with HNB's Business Banking team and many of their clients to determine what makes HNB different. Entrepreneurs found that working with a smaller, more flexible banking partner was much easier and more personal than working with larger banks.
The Entrepreneur campaign also encompassed more than advertising. Through social media and an Entrepreneur microsite, HNB business customers share their business expertise with the community, further positioning HNB as a leader in business banking. HNB isn't just a financial institution, but a resource for Hawaii's many small business owners.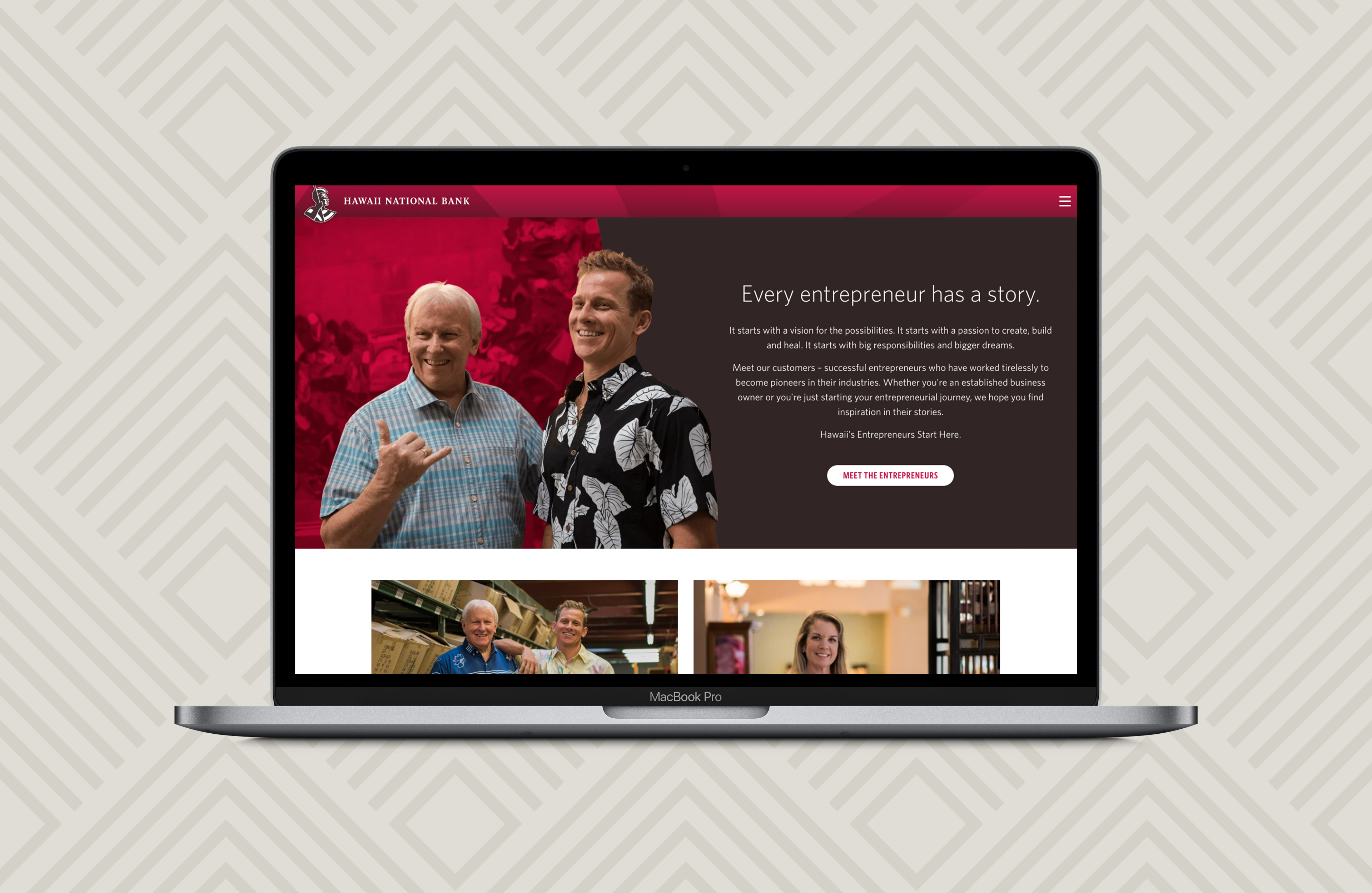 GROW YOUR KIDS FINANCIAL EDUCATION
In discussions with the Hawaii National Bank team, W|W surfaced an opportunity to highlight one of HNB's emerging products: a debit card for kids age 17 or younger, aimed at inspiring financial responsibility and empowerment, while giving parents the peace of mind of managing allowances and spending limits.
W|W began by naming and creating the Seed brand. The goal was to craft a sub-brand that felt vibrant and modern to appeal to a young demographic, while still carrying the backing of a trusted financial institution.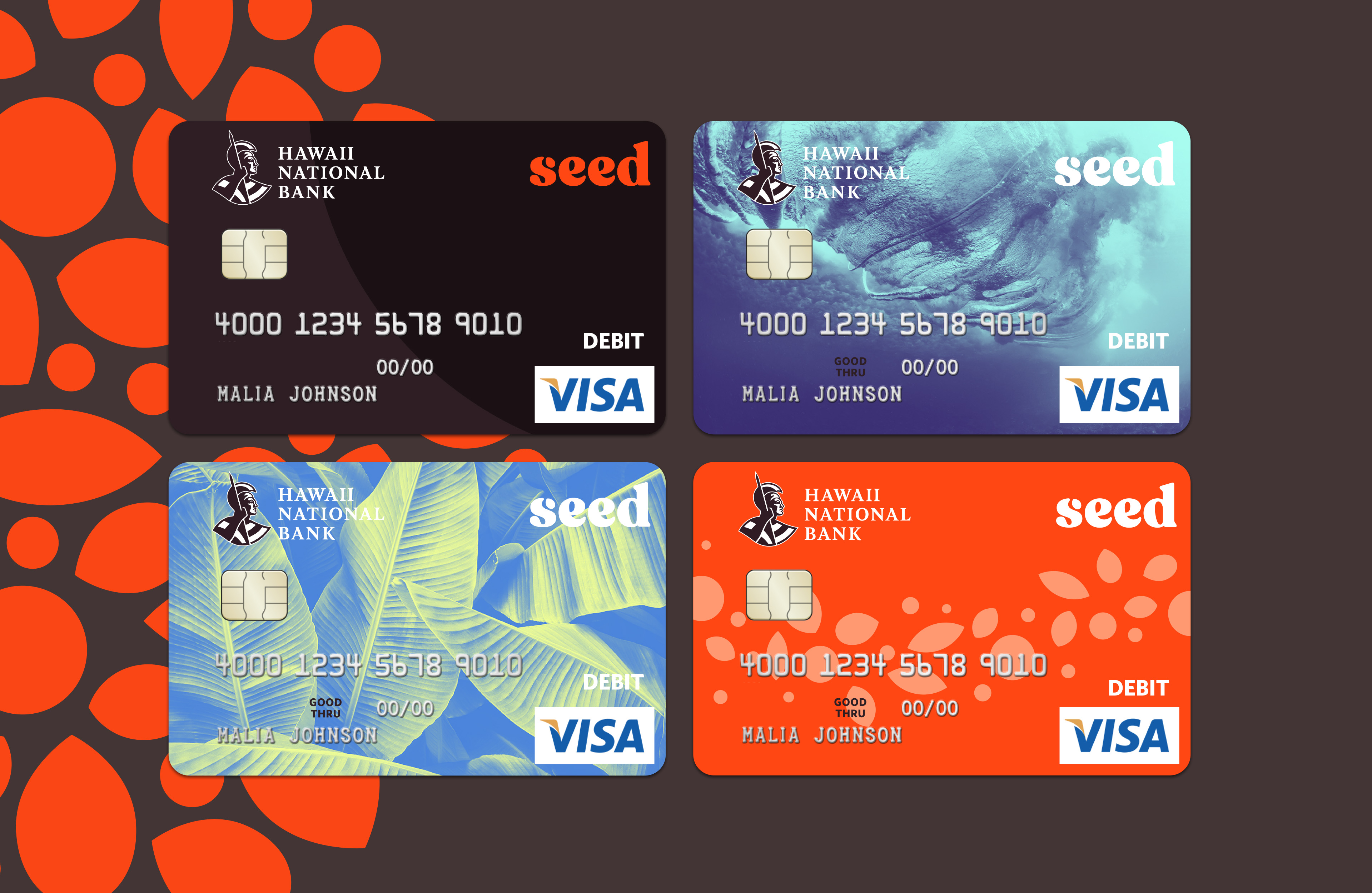 SEED CAMPAIGN
With Seed officially introduced to the market, HNB began to positions itself as a leader of financial education and literacy by creating lifelong banking relationships with a younger generation. In these offbeat, funny, and visually arresting spots, we show a literal interpretation of common money misconceptions kids and teens have. The campaign was fully integrated across broadcast, digital, social, and in-branch collateral.

With a $50 account opening offer to run alongside the creative, HNB secured over 260 new account openings by the end of the promotion period.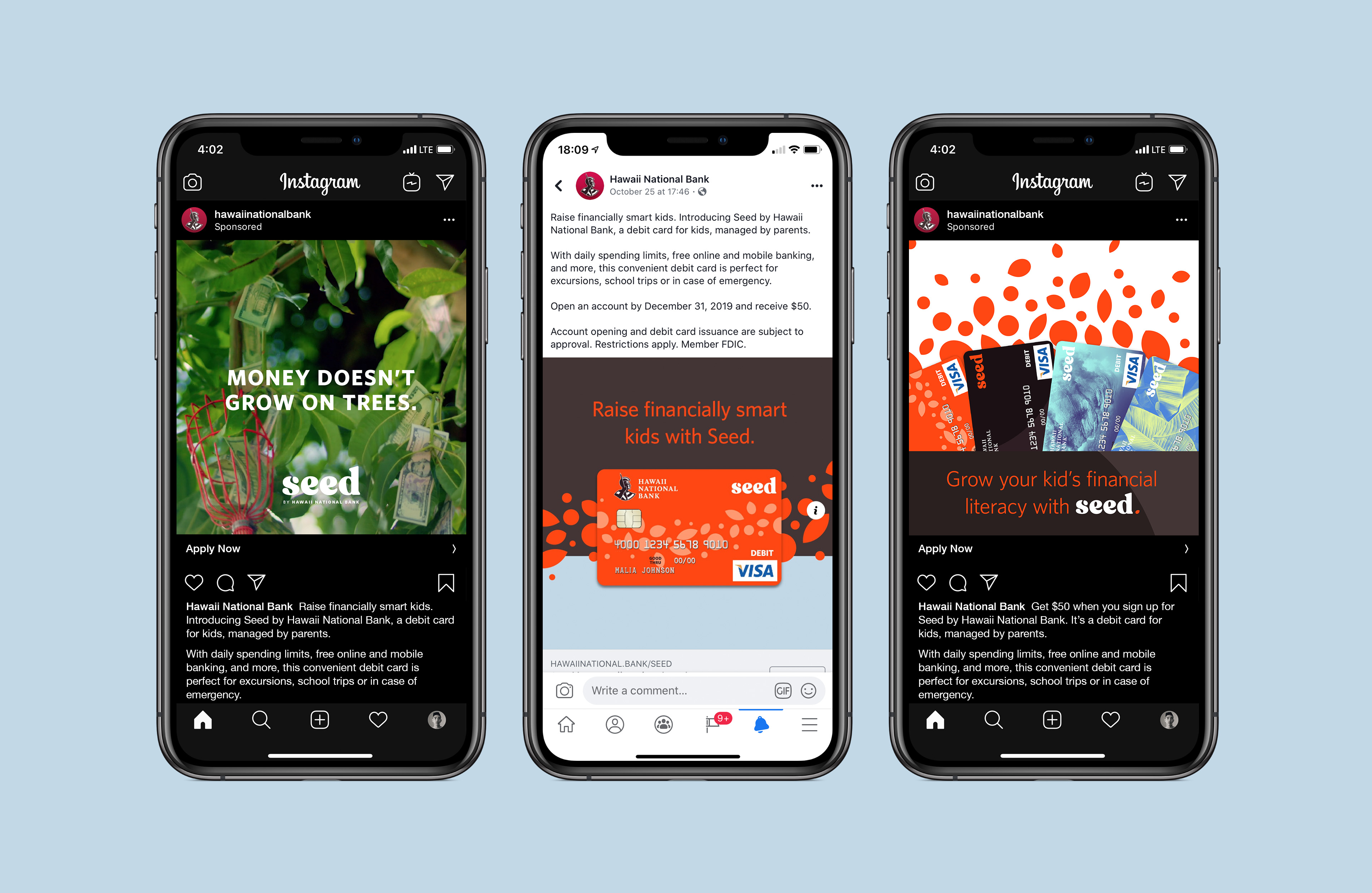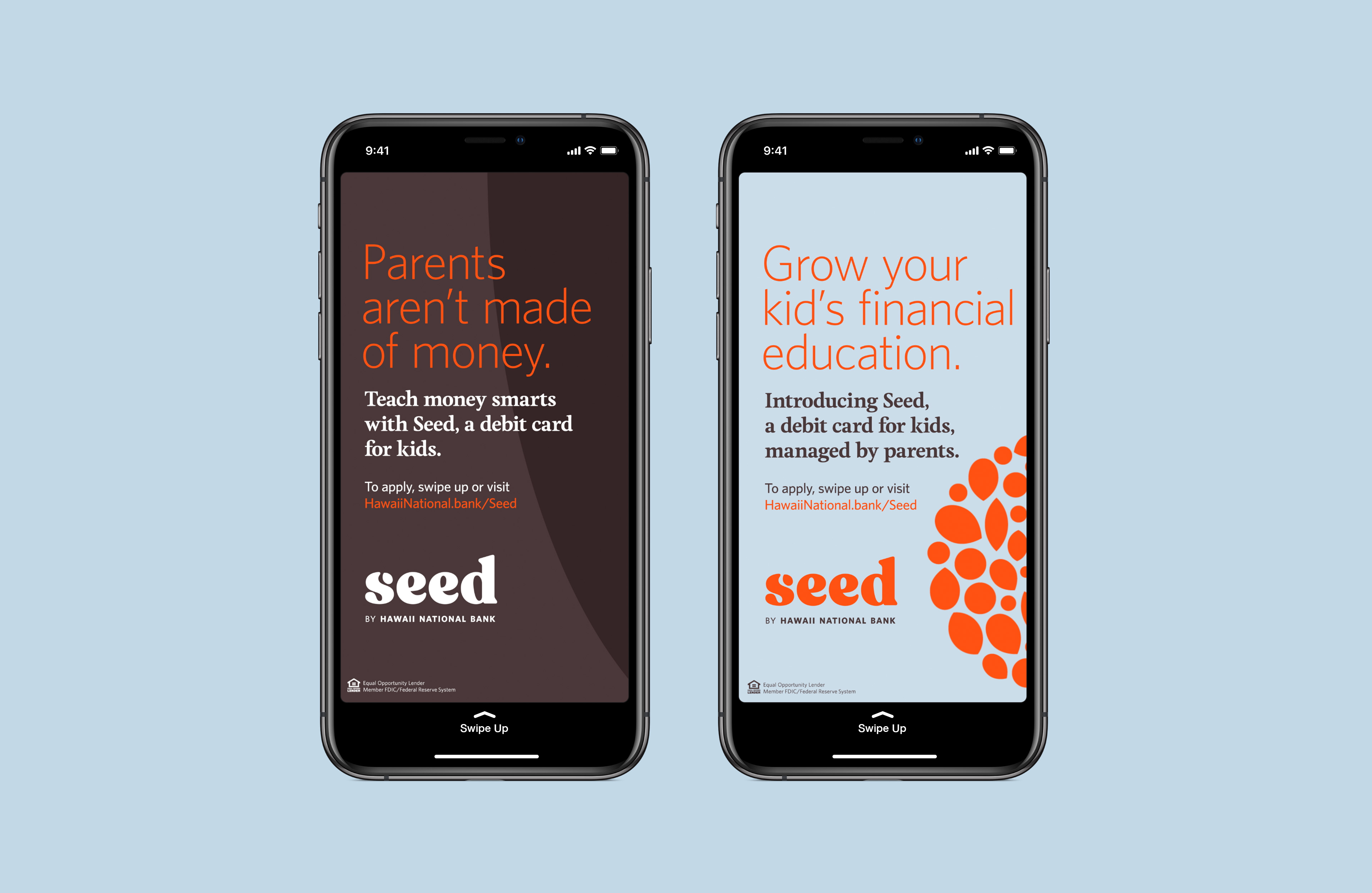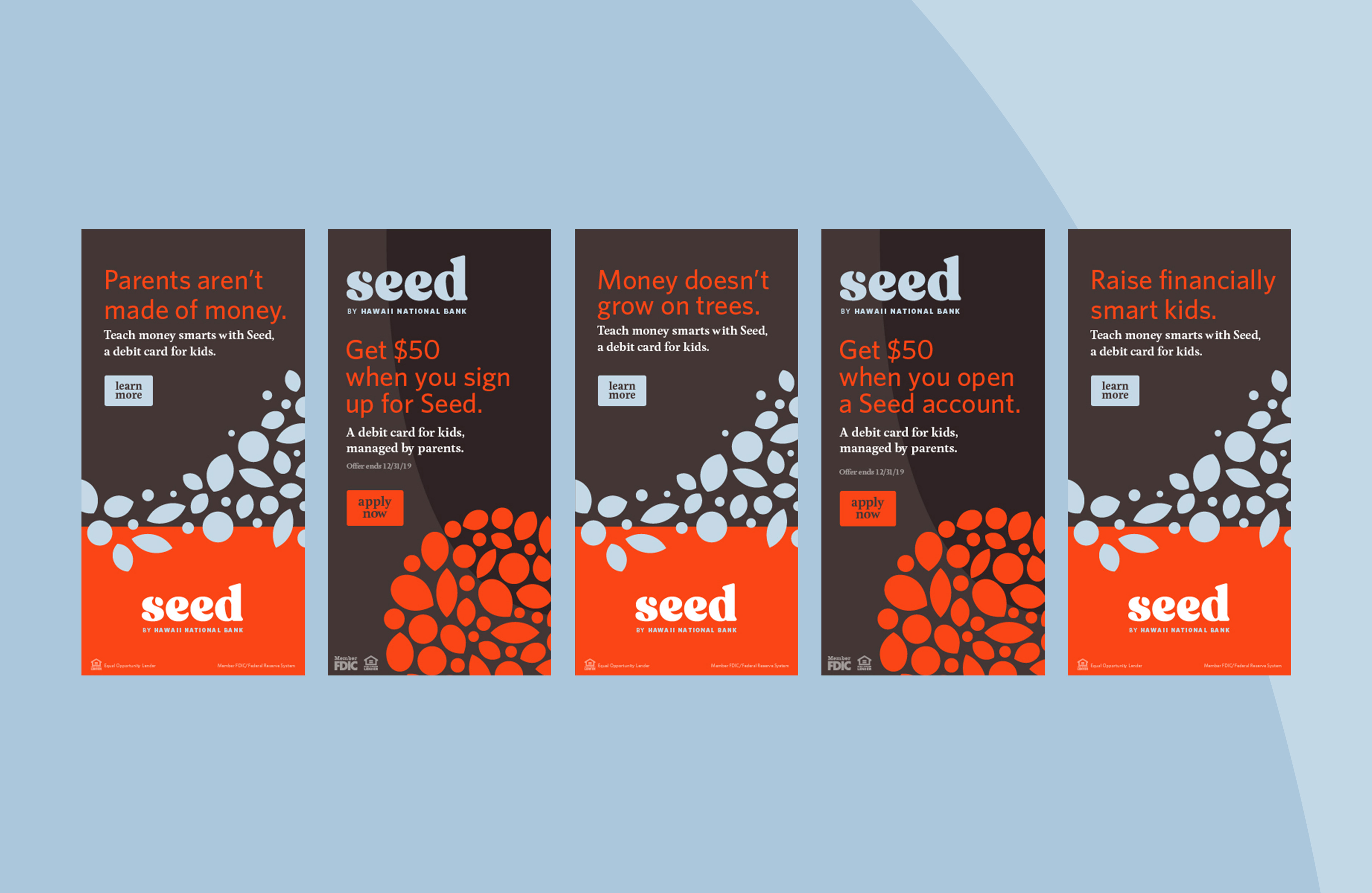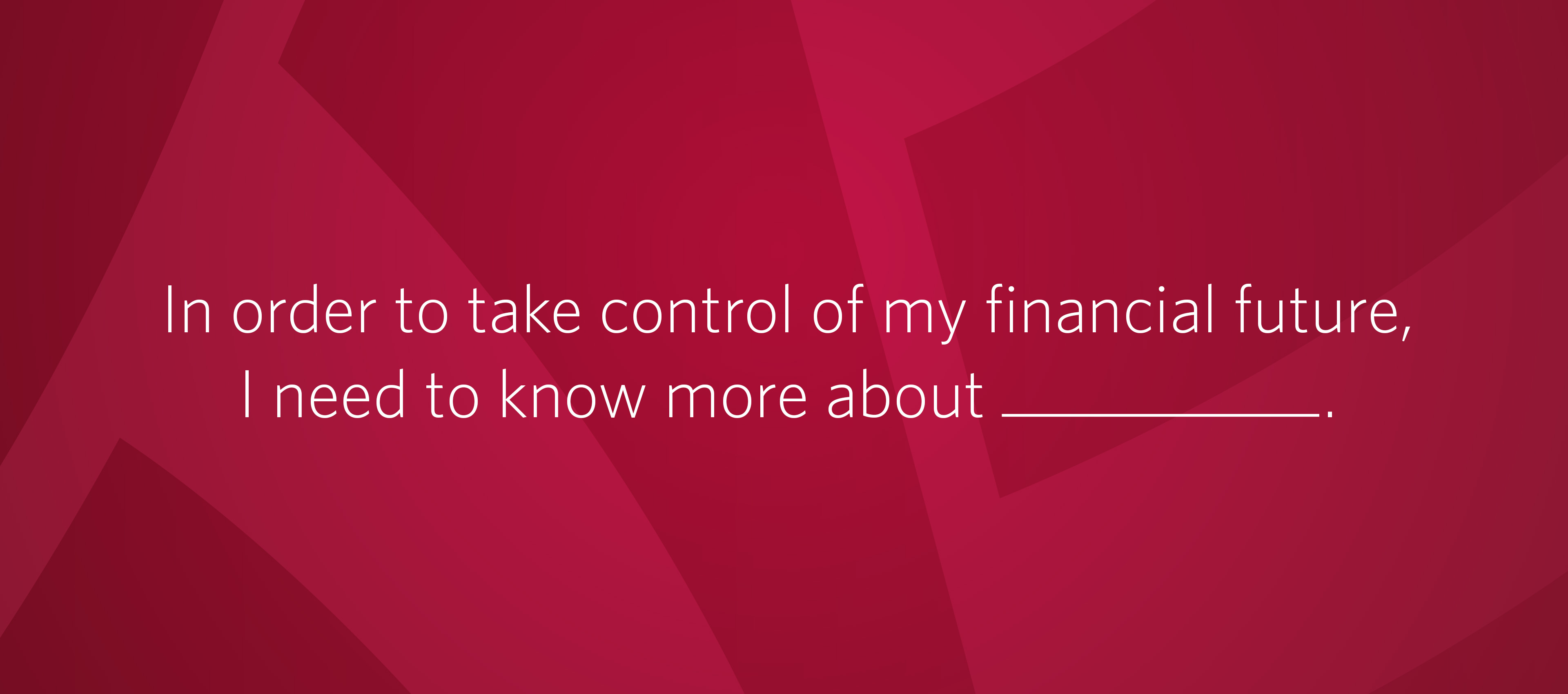 ASK HNB
What if there was a way to get simple answers to the financial questions you were too afraid (or didn't think) to ask?
This was the premise of the Ask HNB campaign. Born out of a need to connect with a younger demographic – especially young adults approaching financial milestones like going to college, building credit, or buying their first home – the campaign aimed to position Hawaii National Bank as an accessible source for trusted financial knowledge.
W|W also designed and developed a microsite to serve as the centerpiece of the campaign and an archive of banking information, organized by topic and explained without heavy jargon.
View the Ask HNB microsite at: Ask.HawaiiNational.bank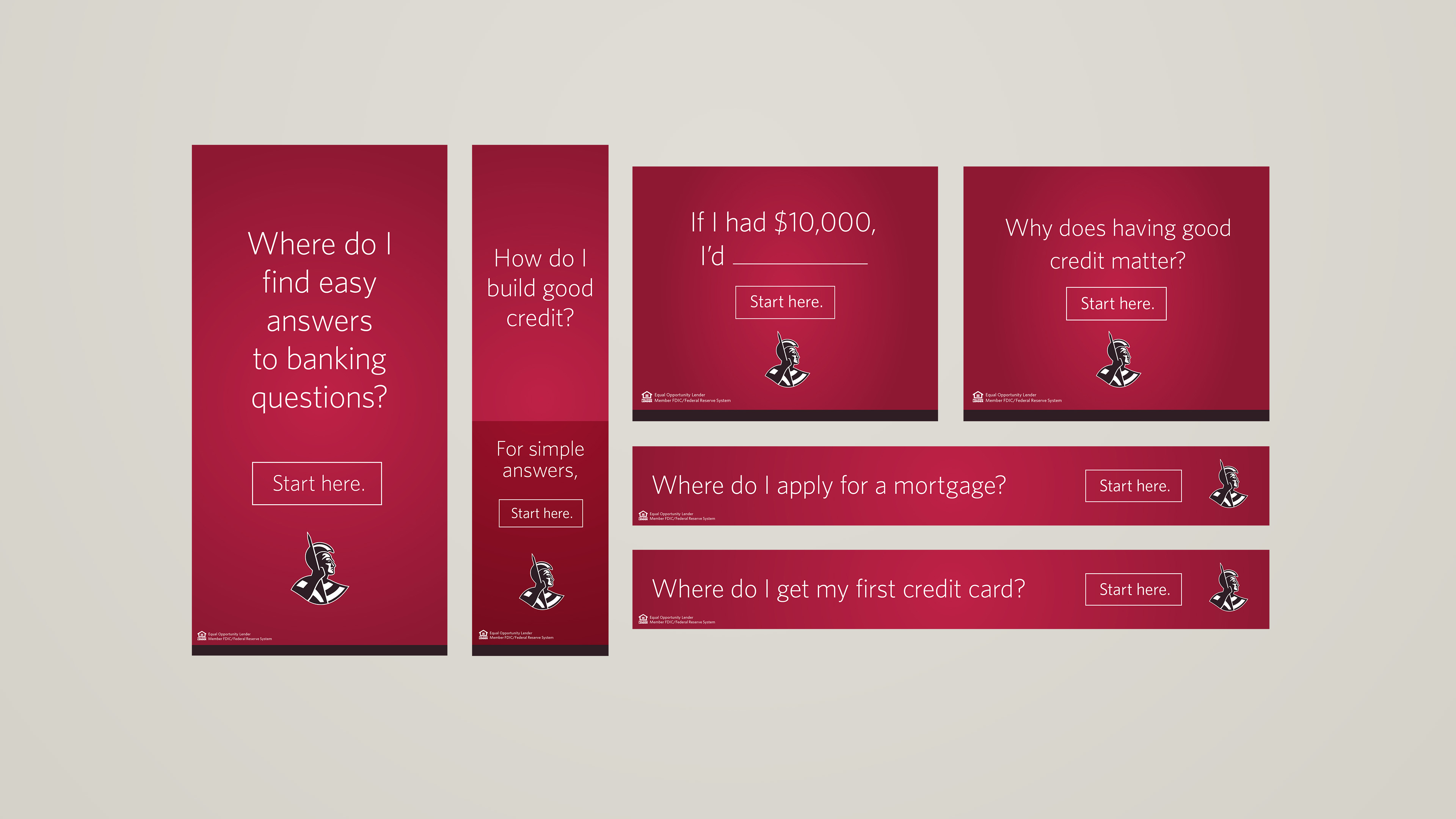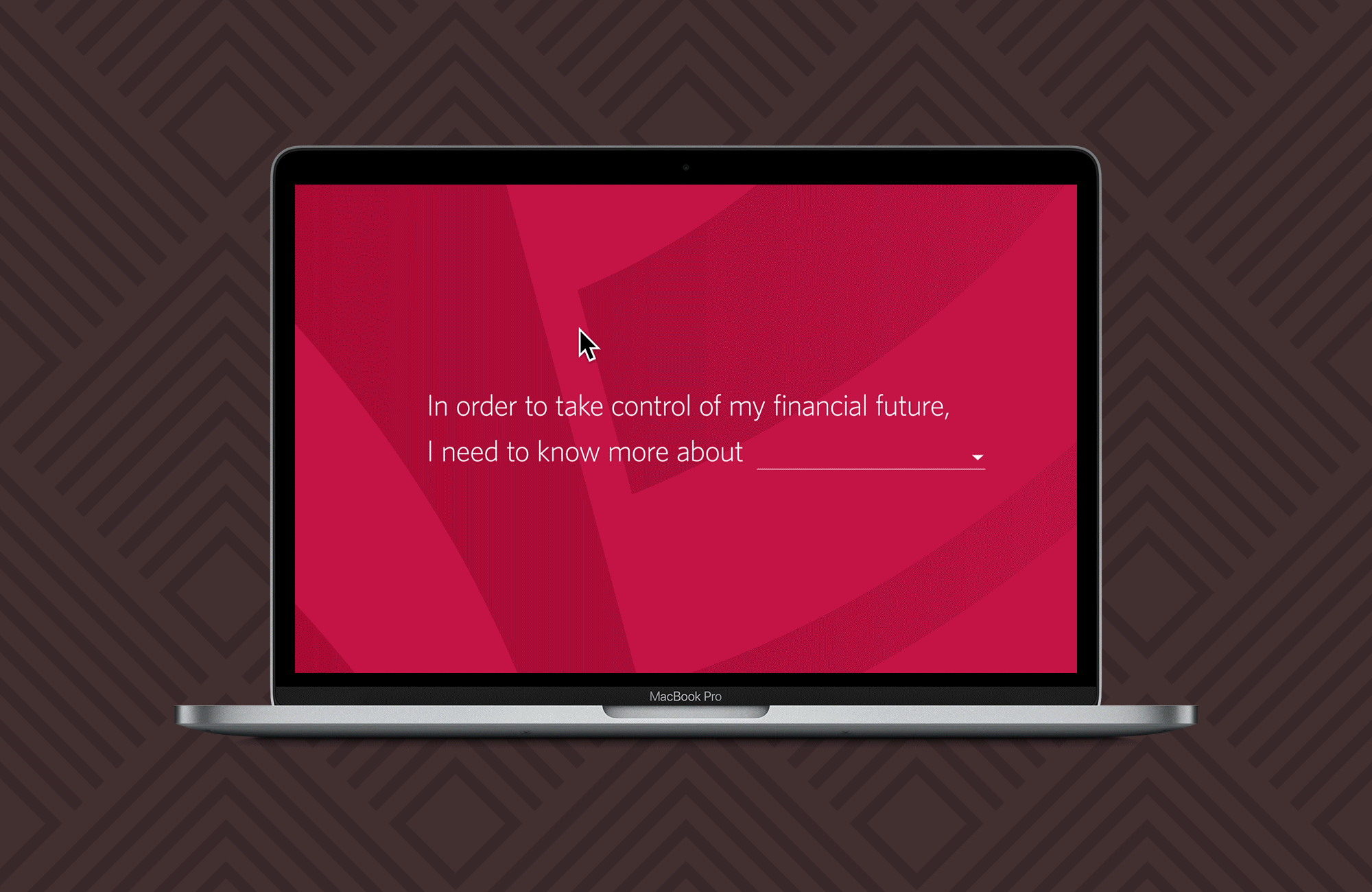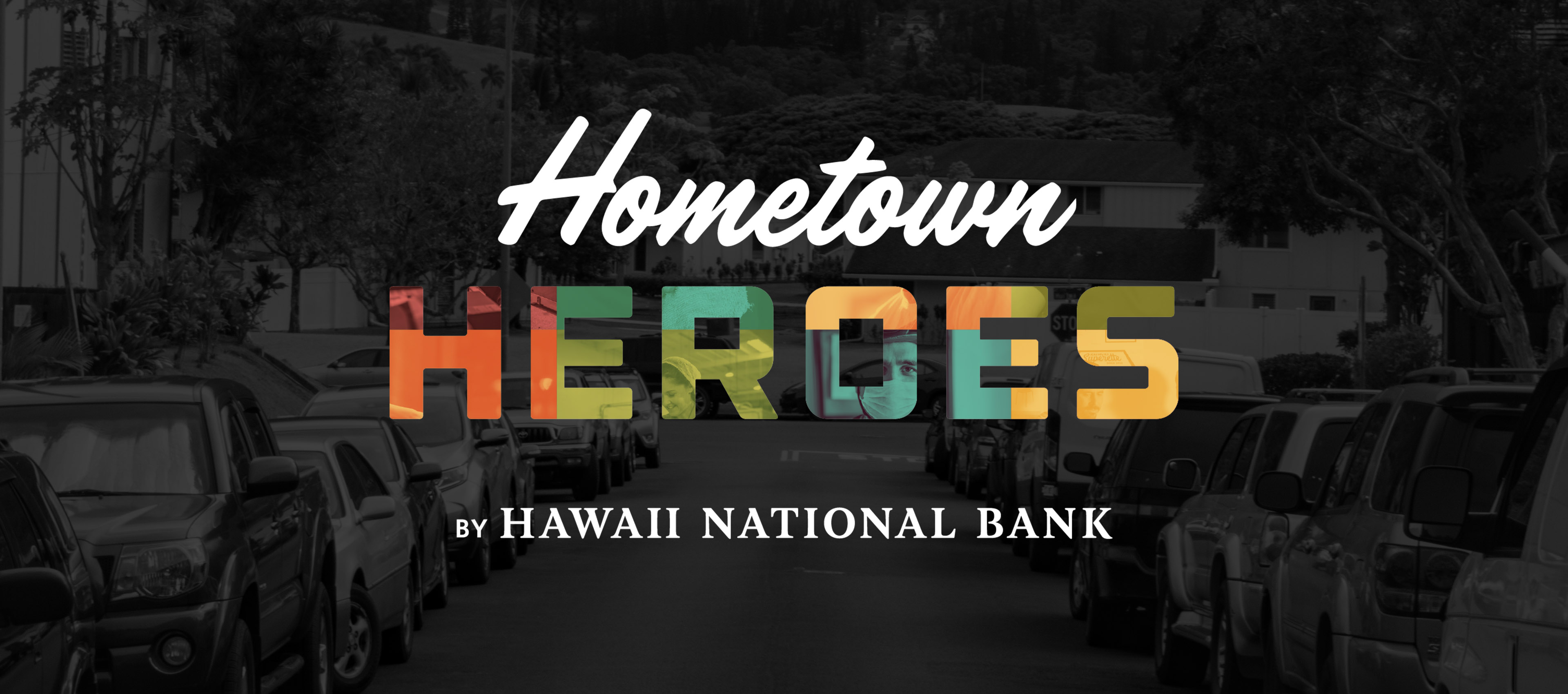 HOMETOWN HEROES
As the COVID-19 pandemic struck in 2020, W|W developed ideas for how HNB could effectively give back to the community to help, at a time when people across the state were also rising to the occasion, donating their time and resources to support friends, neighbors, and strangers.
W|W quickly developed the Hometown Heroes campaign to connect with the public on social media and celebrate some of those people going above and beyond. The public was asked to tell the stories of the people in their lives—via Instagram—who they believed should receive a cash gift from HNB for their efforts to uplift their community.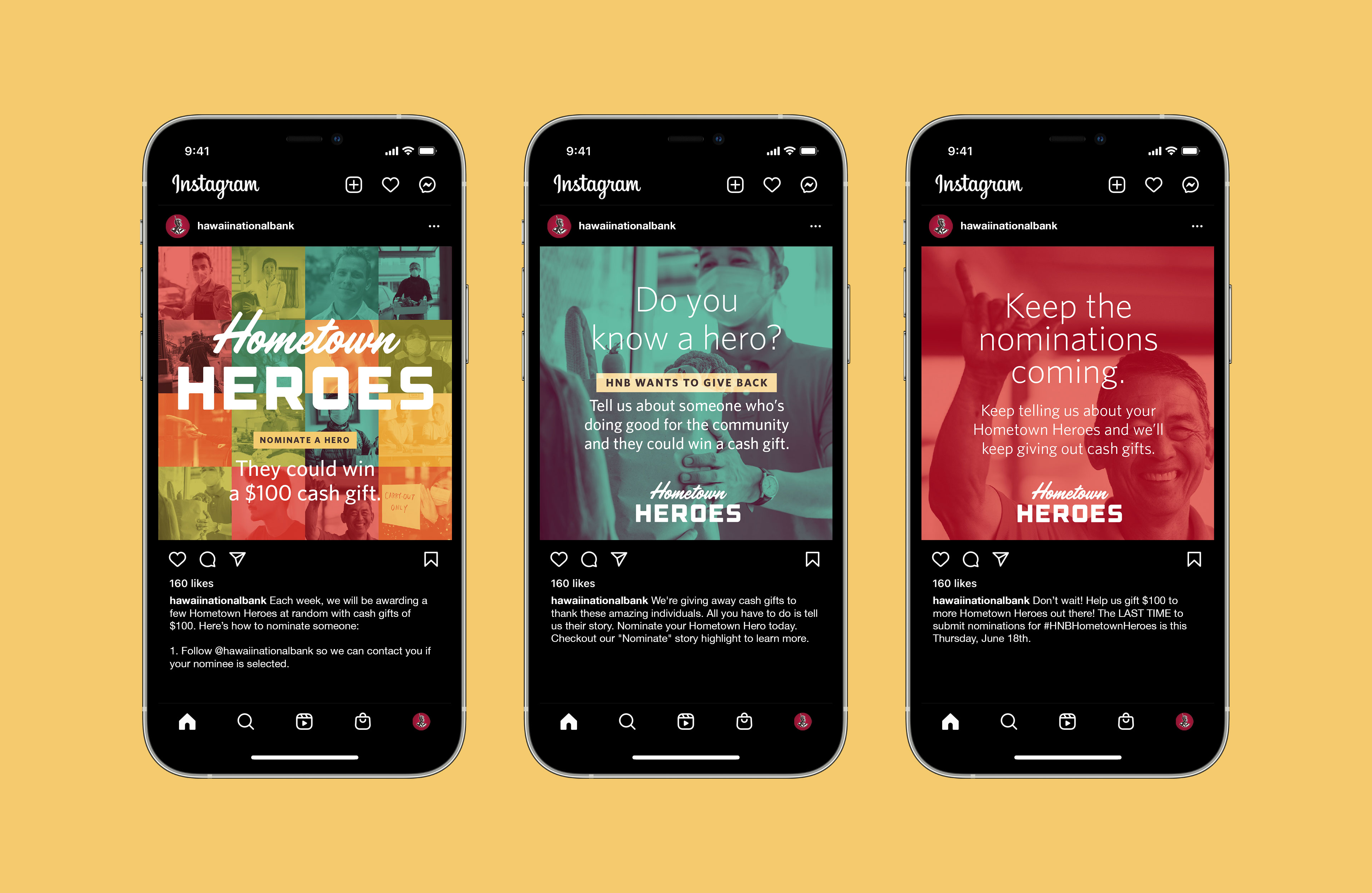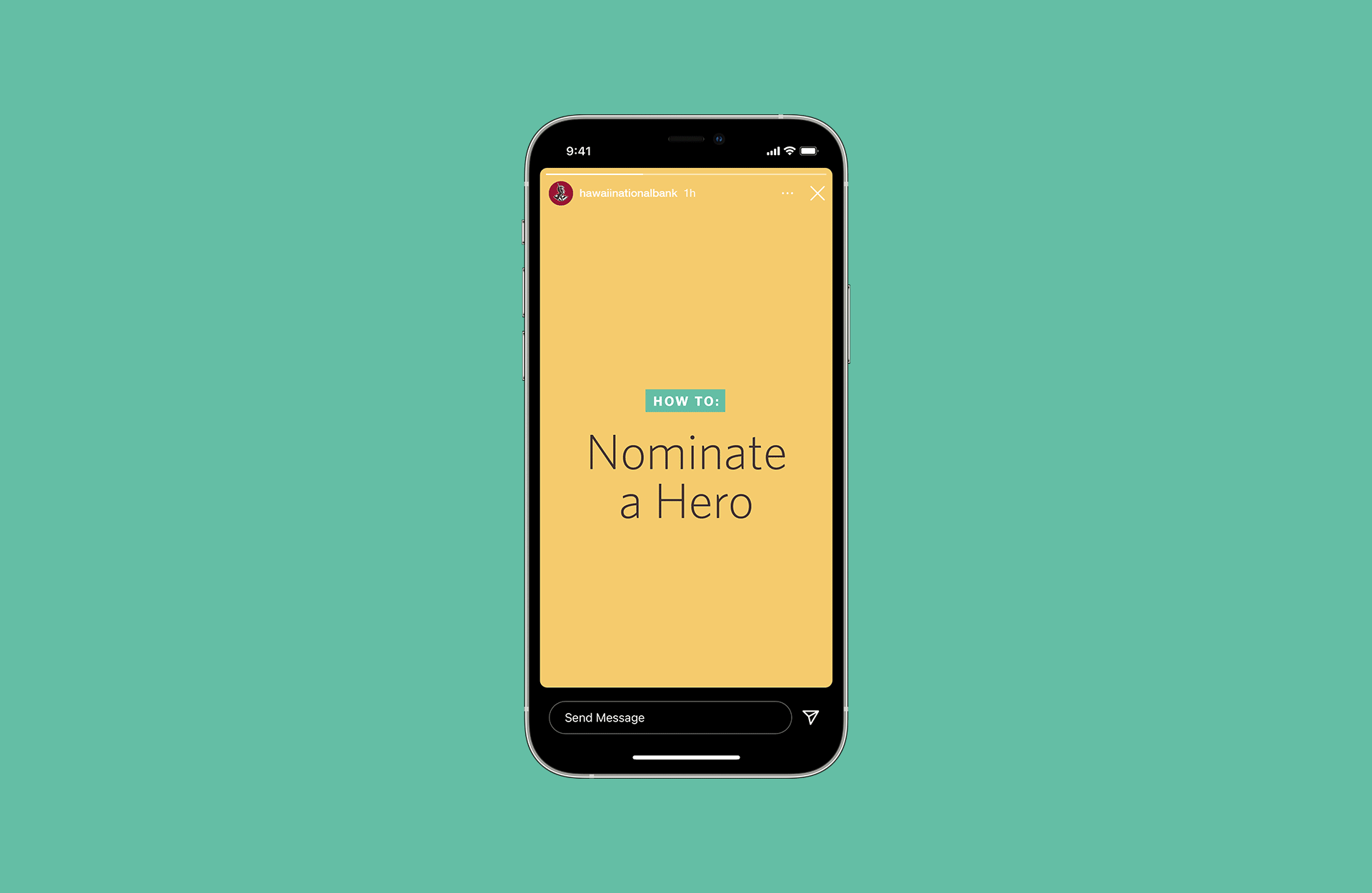 W|W designed and developed the Hometown Heroes campaign microsite to serve as an alternative method for submitting nominations, and to showcase the stories of the Heroes.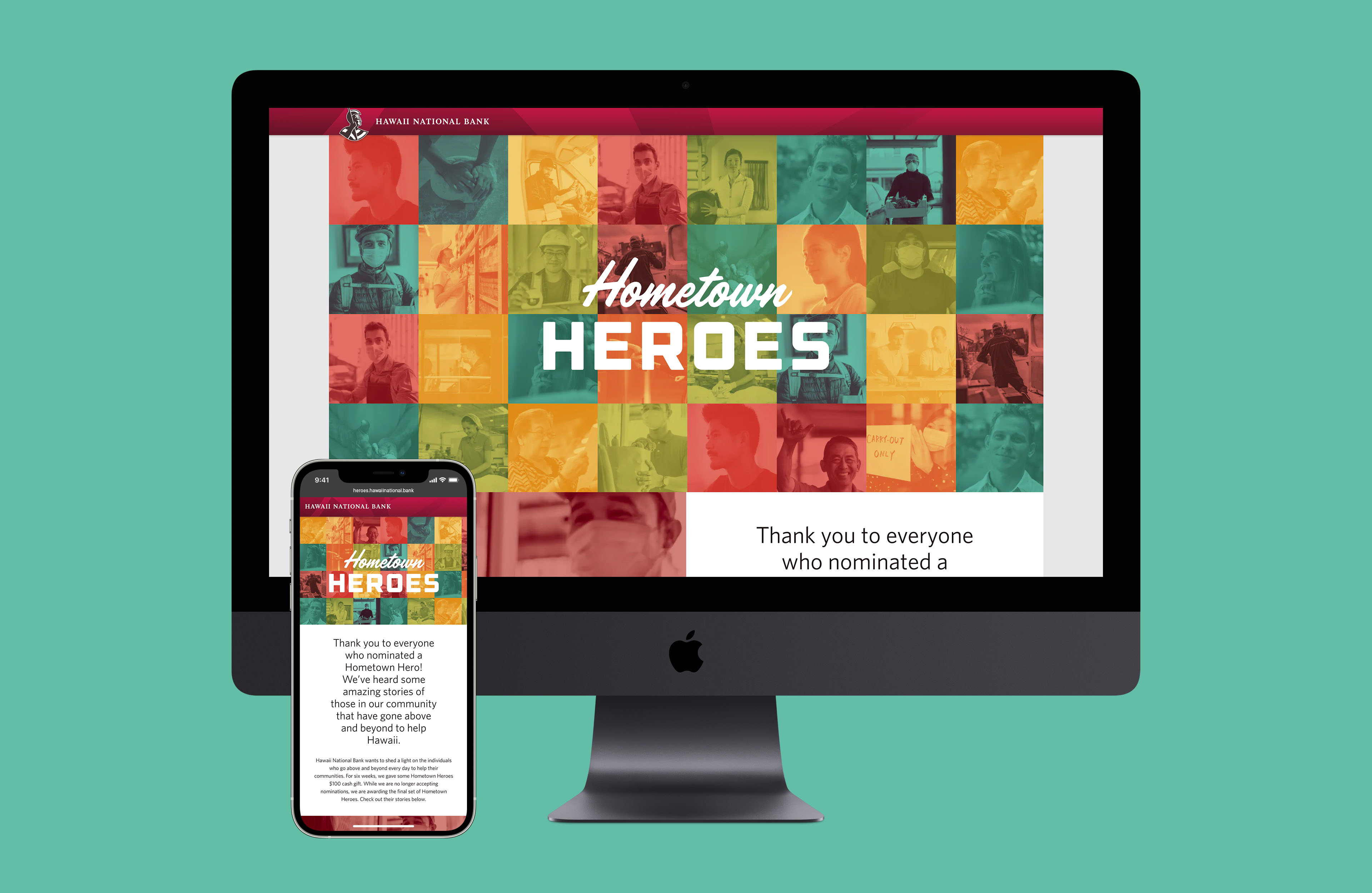 A series of spots were shot to complement the campaign and run across various social and broadcast channels.
A new era
In 2023, W|W rolled out updates to the visual brand to complement major internal upgrades to technology and infrastructure. These updates made the palette brighter and more energetic, and typography bolder and more modern, signifying the evolution of HNB while staying true to its roots.
In this transition year, we shifted focus to develop a quantity of evergreen bite-sized pieces optimized for social and digital. The reimagined entrepreneur campaign renews emphasis on the bank's superior service and unique position as a small, local family-owned business – confirmed by market research conducted earlier in the year as a story that continues to resonate.