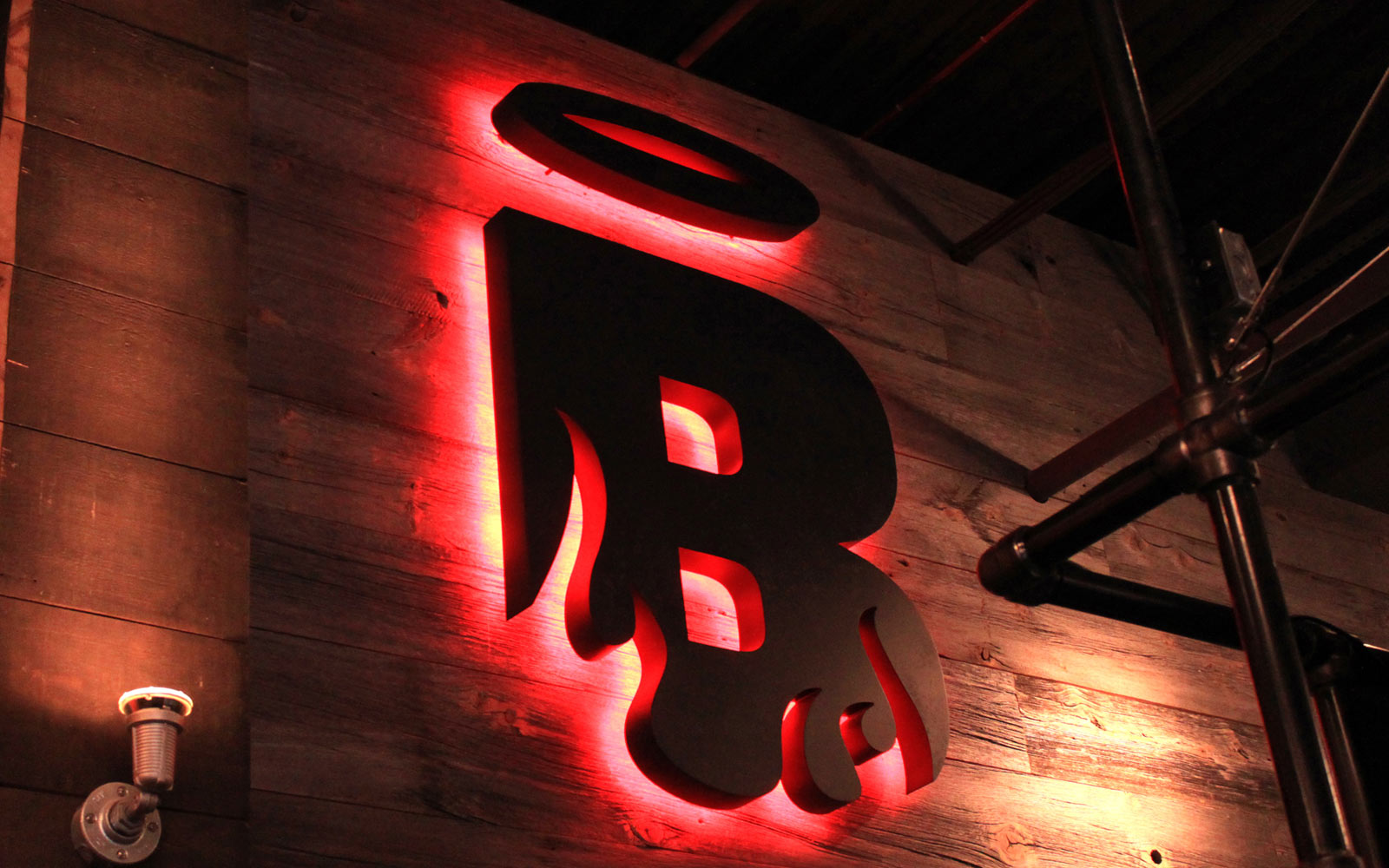 BURGATORY
SINFULLY GOOD
A man with a plan and a problem walks into a branding agency...
The successful restaurateur's plan was to open a restaurant serving burgers and shakes. The problem? Consumers have countless options for locating a juicy burger or tasty shake, and the man needed this new restaurant to become the top of mind choice. Despite a hidden location in a suburban strip mall, W|W designed an integrated branded experience that elevated every touchpoint, including the food, to become the hottest restaurant in the region.
Starting with the name, W|W created the entire Burgatory story; crafting the brand narrative with wit and just the right amount of irreverence to be remembered and craved, paving the way for efficient expansion to 9 locations.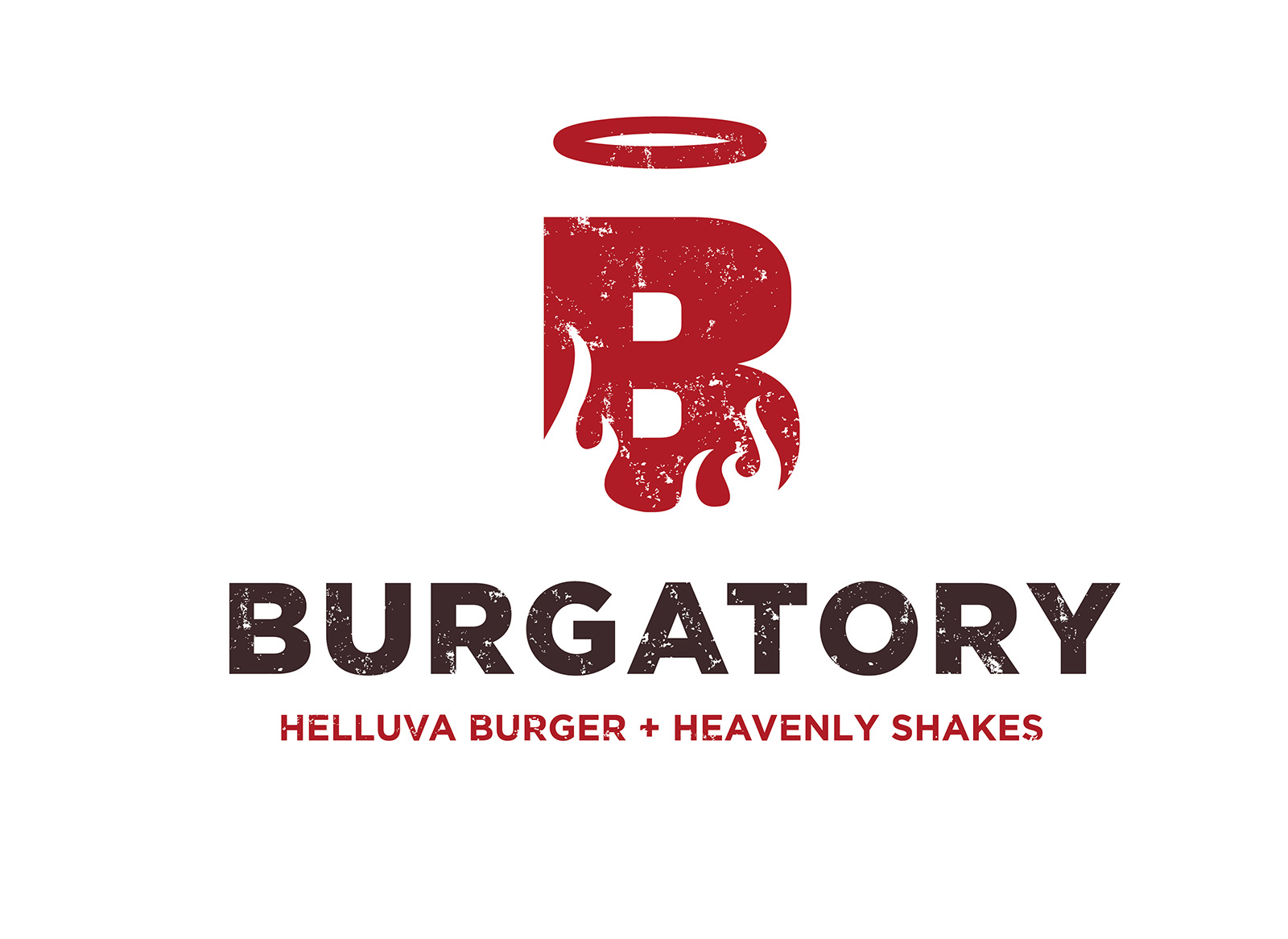 MENU & PRINT COLLATERAL
A key brand element of any restaurant is its menu and surrounding collateral. Menus are intended to be experienced as much they are read. Everything in the Burgatory menu from the design and construction to the narrative is a deliberate choice meant to enhance the patron's experience.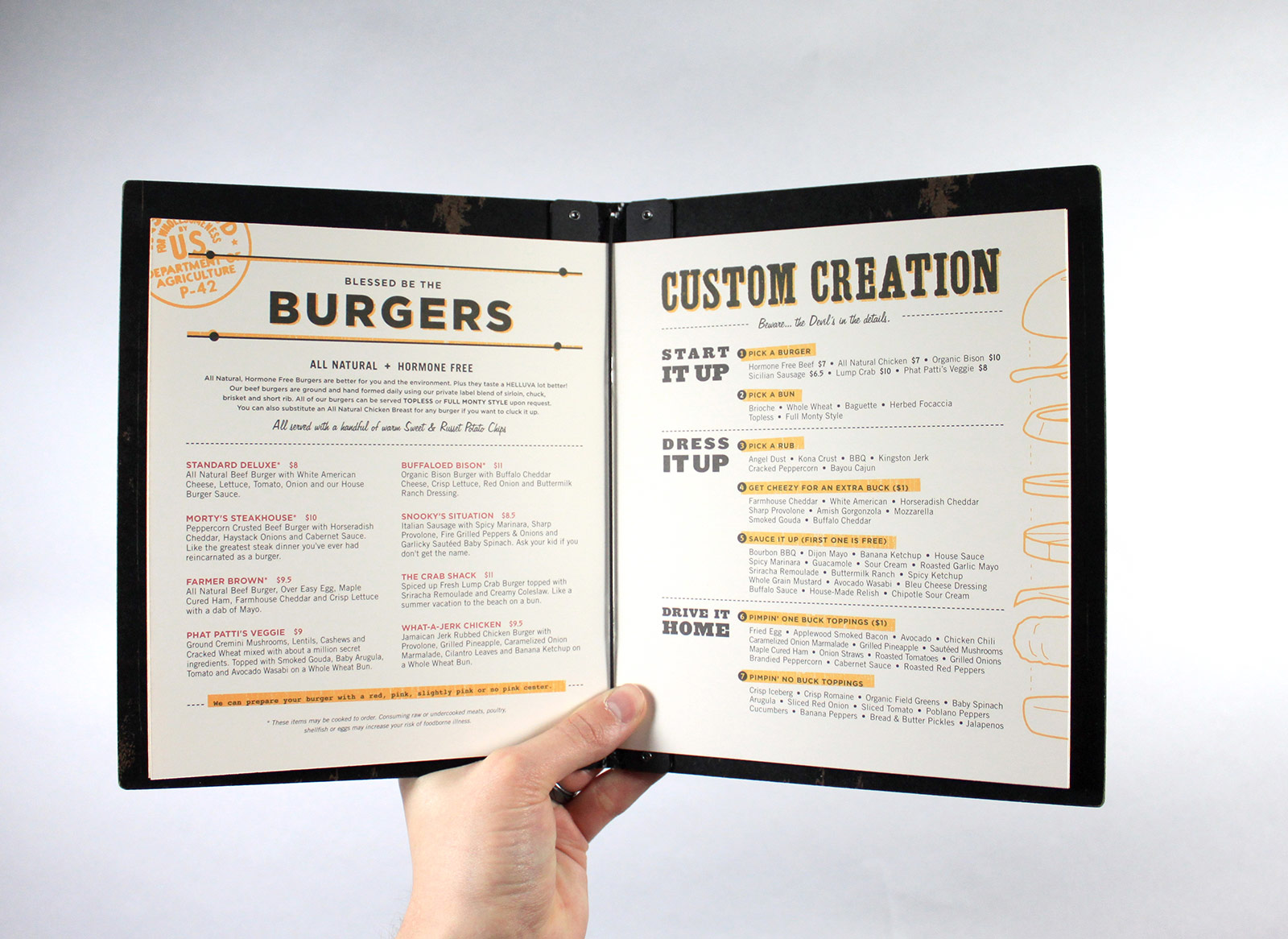 ENVIRONMENTAL ELEMENTS
Recognizing that branded environments are one of the most powerful ways to engage an audience, we leverage our integrated approach to design compelling experiences. Localizing the decor elements and content to each specific location is a nod to the customer that they really matter.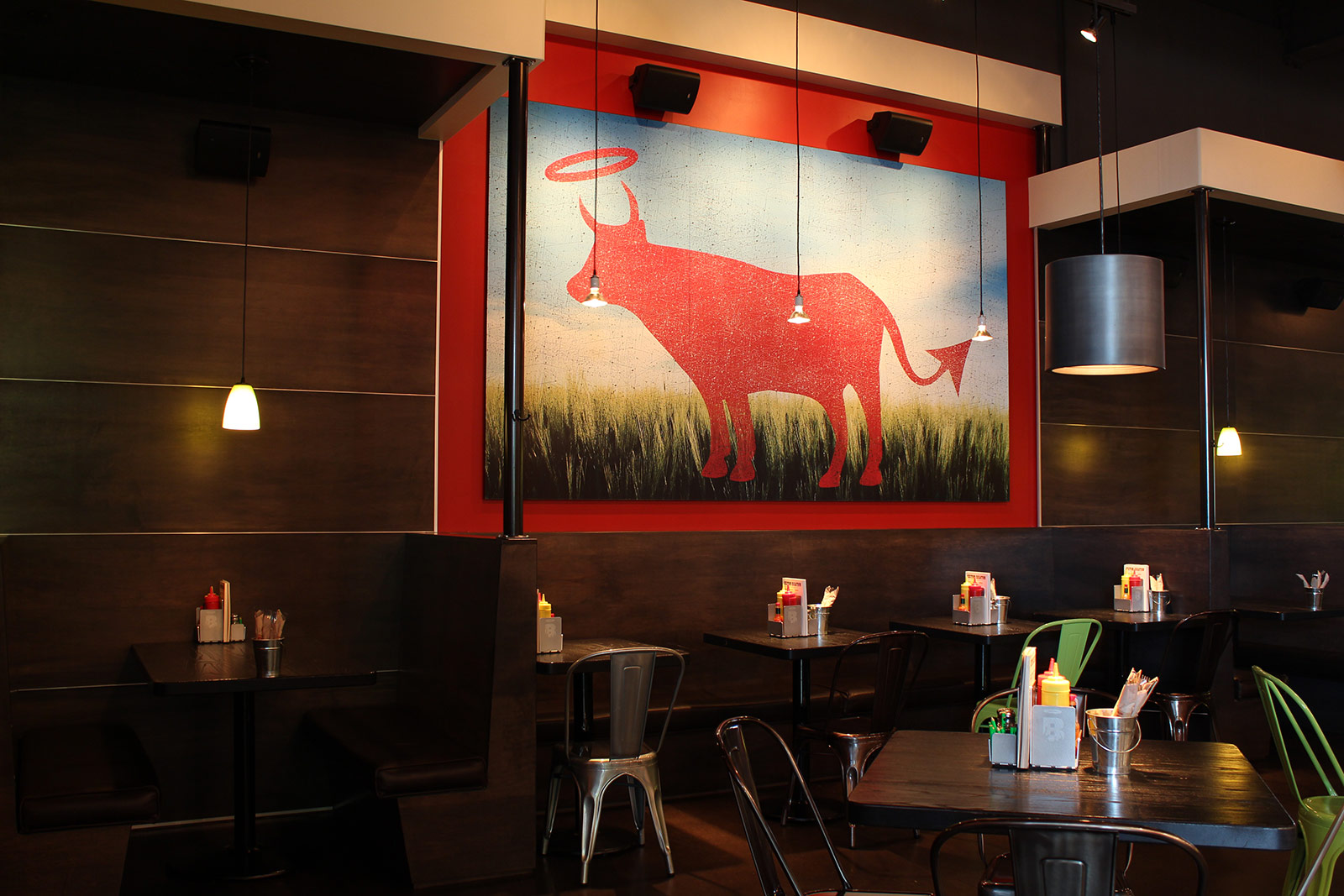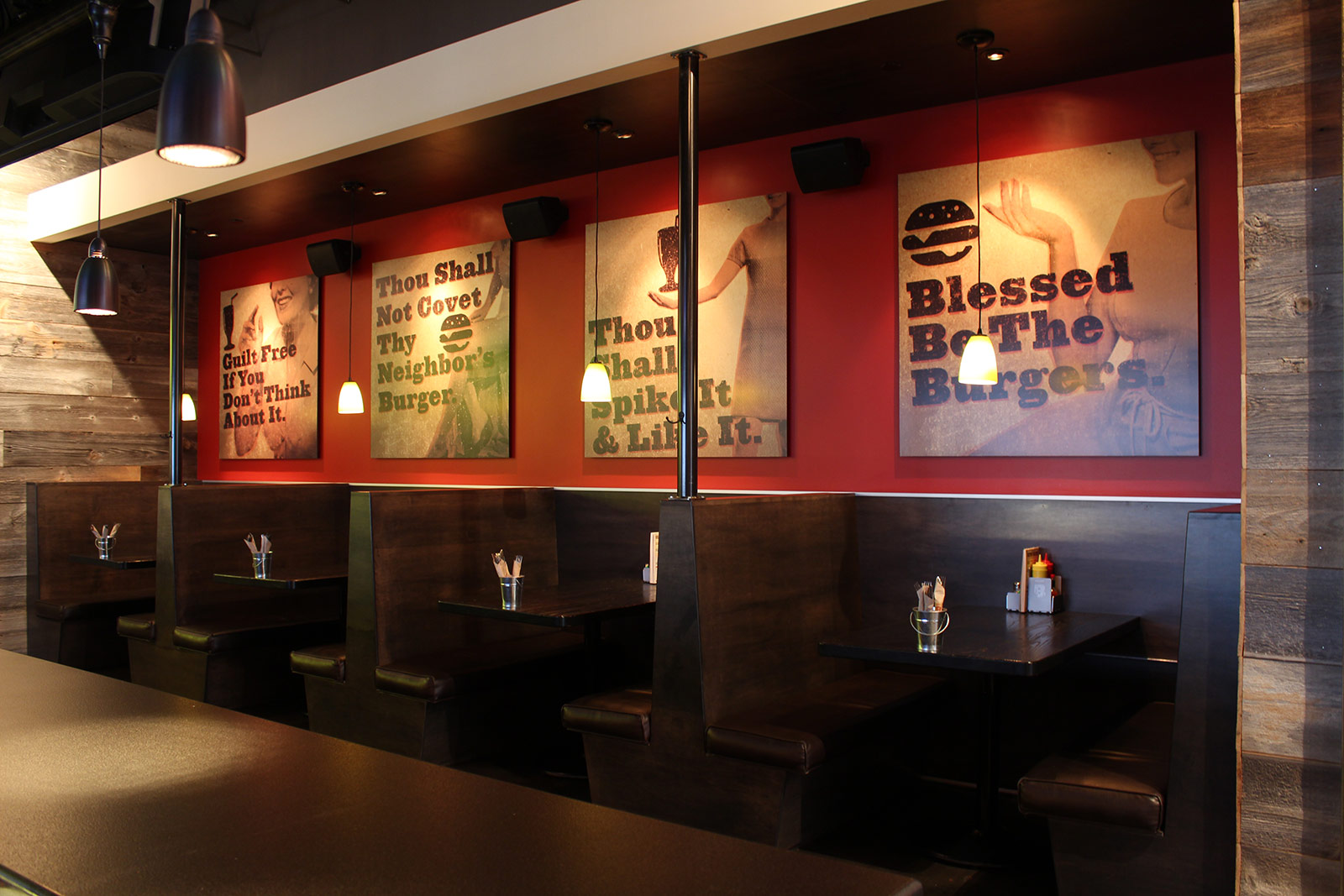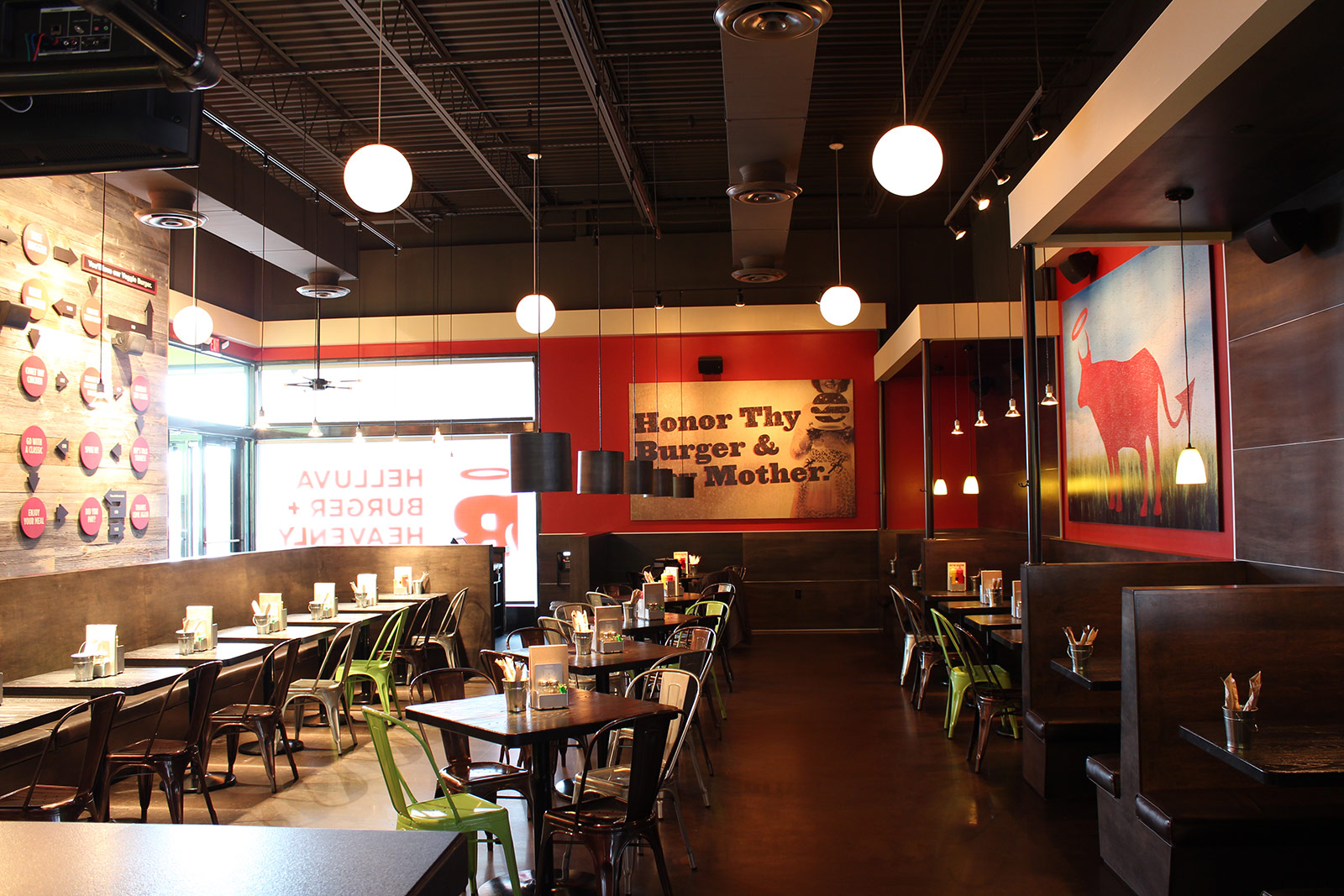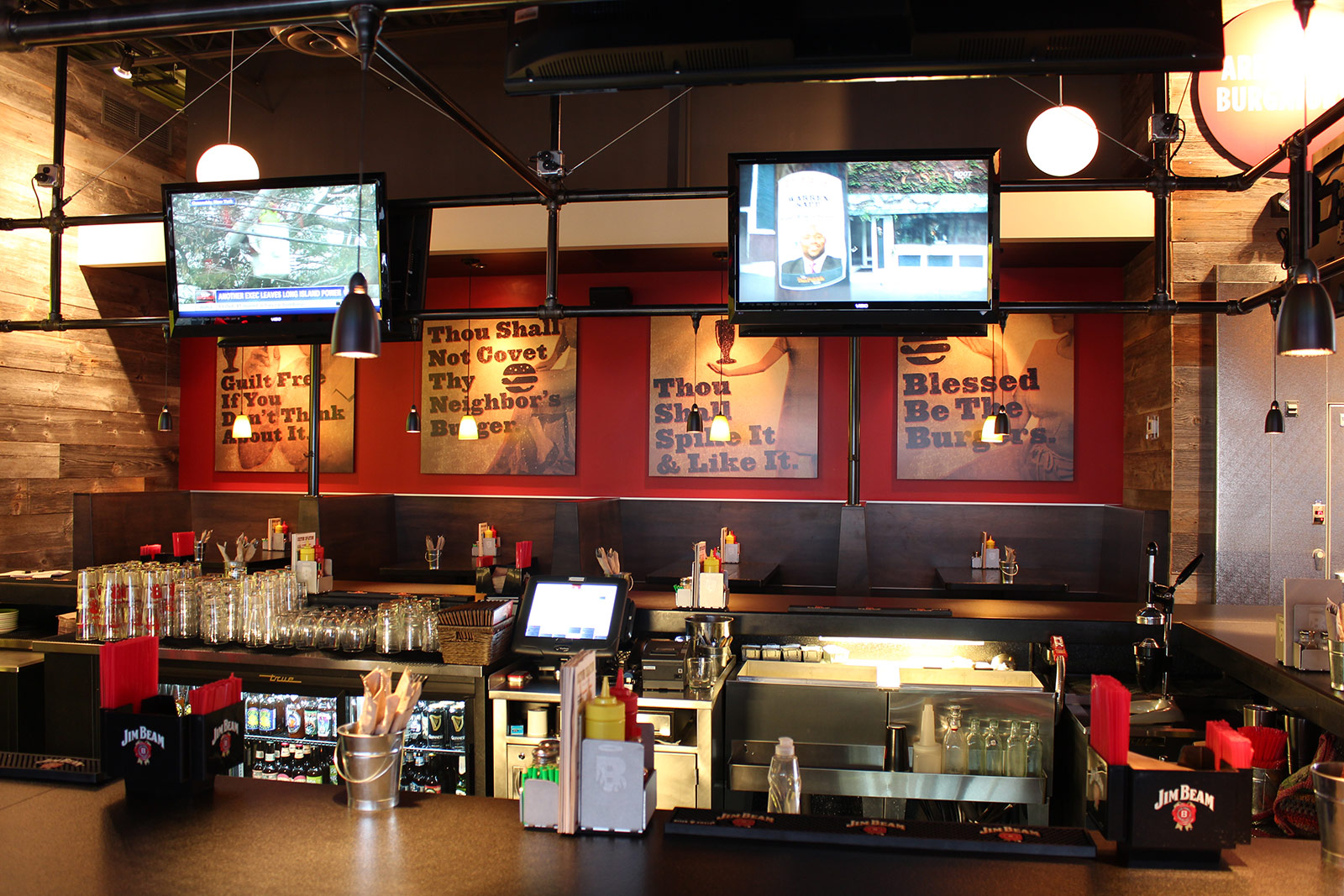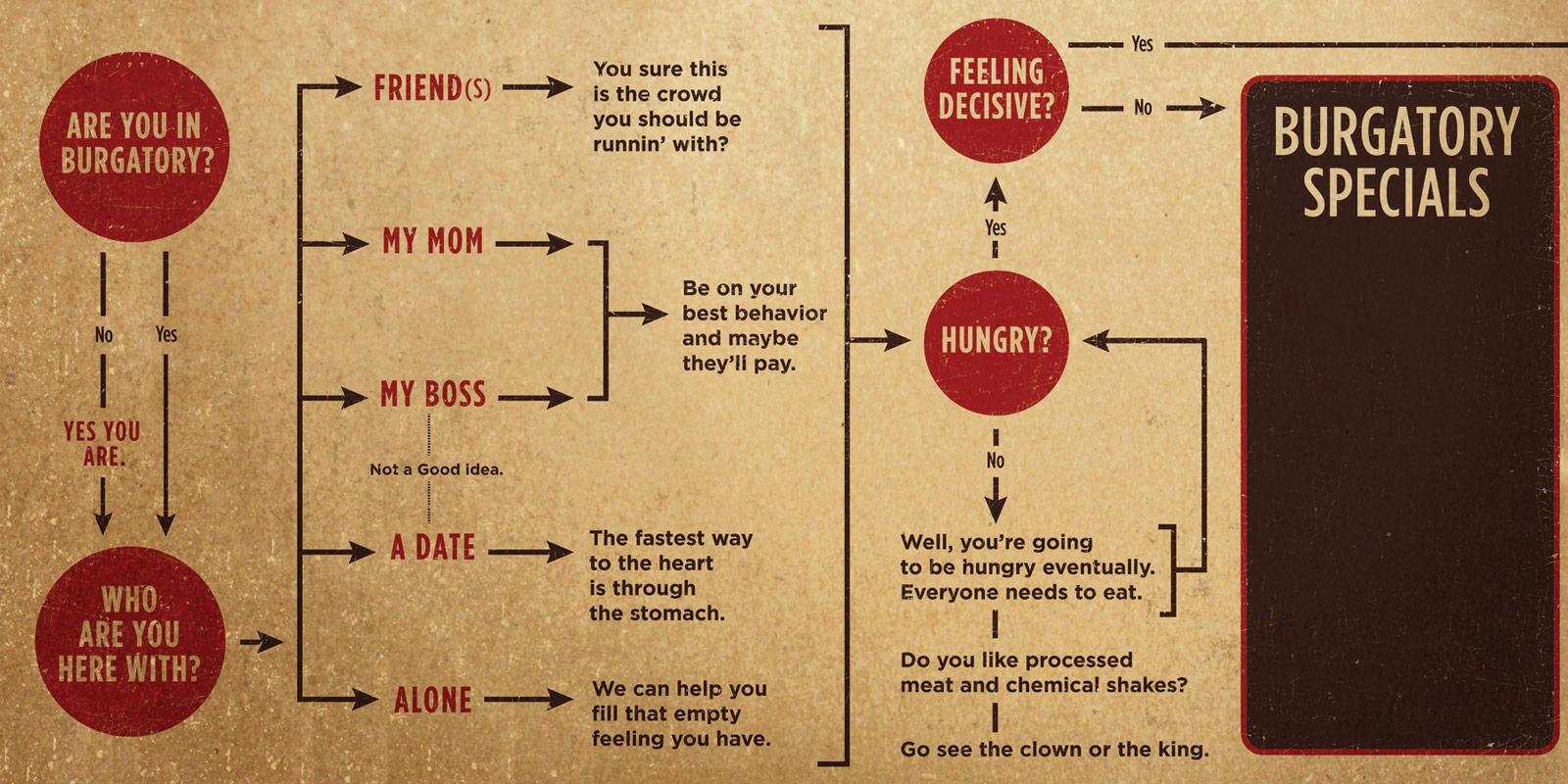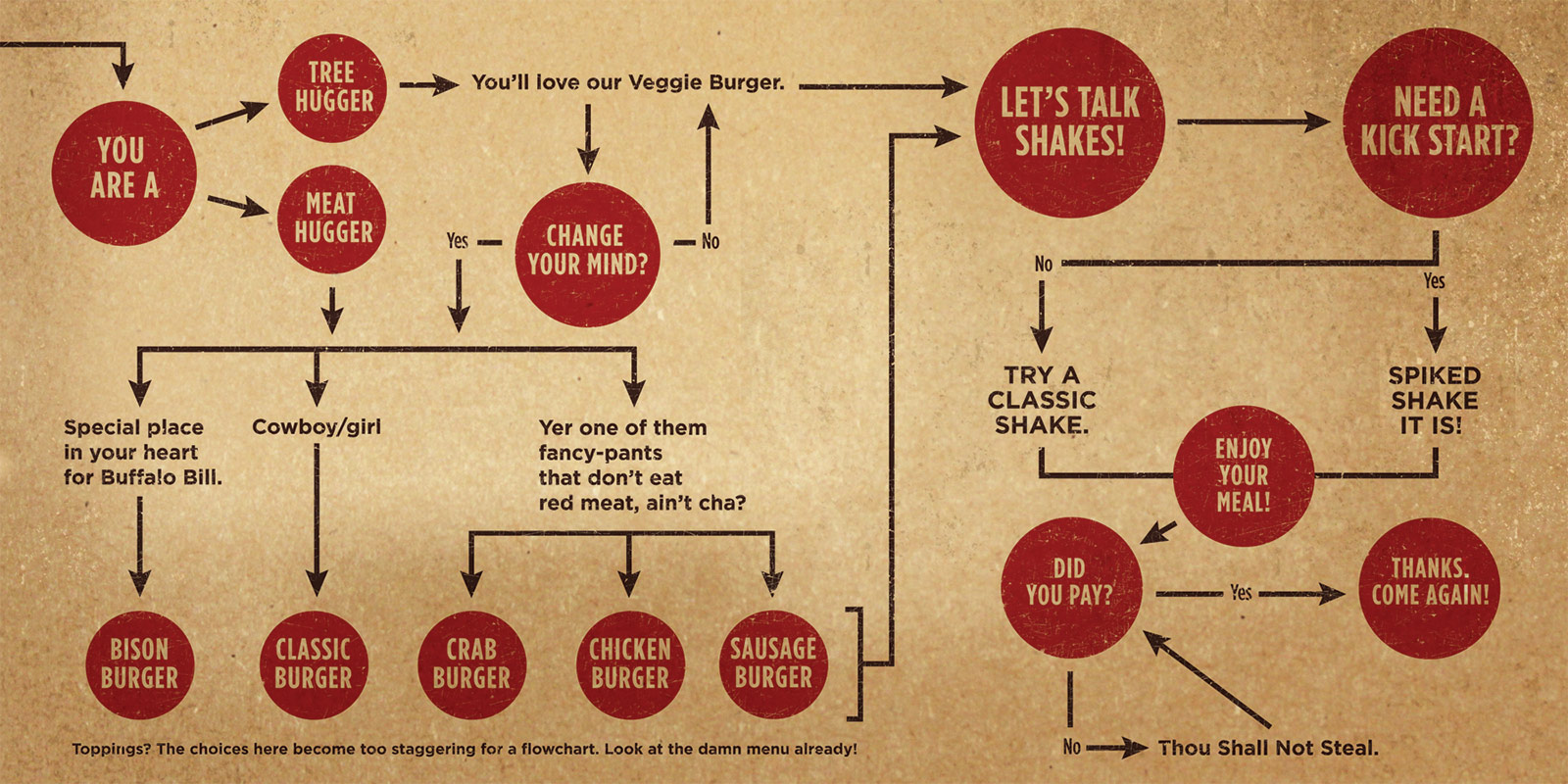 INTERACTIVE & SOCIAL MEDIA
Everyone needs a website, but really understanding why they do is more important. The fun, interactive digital destination was designed and developed around what people are looking for in a restaurant website.