YUGO
A YOGA GAME
Yugo is an interactive card game for all ages that sparks fun, kindness and cooperation. Created by Pittsburgh Yoga Therapy, Yugo helps players learn how yoga can be a tool to help you feel more energized, balanced and relaxed. Yugo's 96-card deck and supporting posters contain over 40 yoga-inspired activities that are creating impact in schools, camps, shelters and therapeutic settings, as well as with families. Wall-to-Wall Studios designed the integrated branding for Yugo including visual identity & logo, card deck & packaging, illustrations, animations, posters, stationery, digital marketing, website, custom photography and more.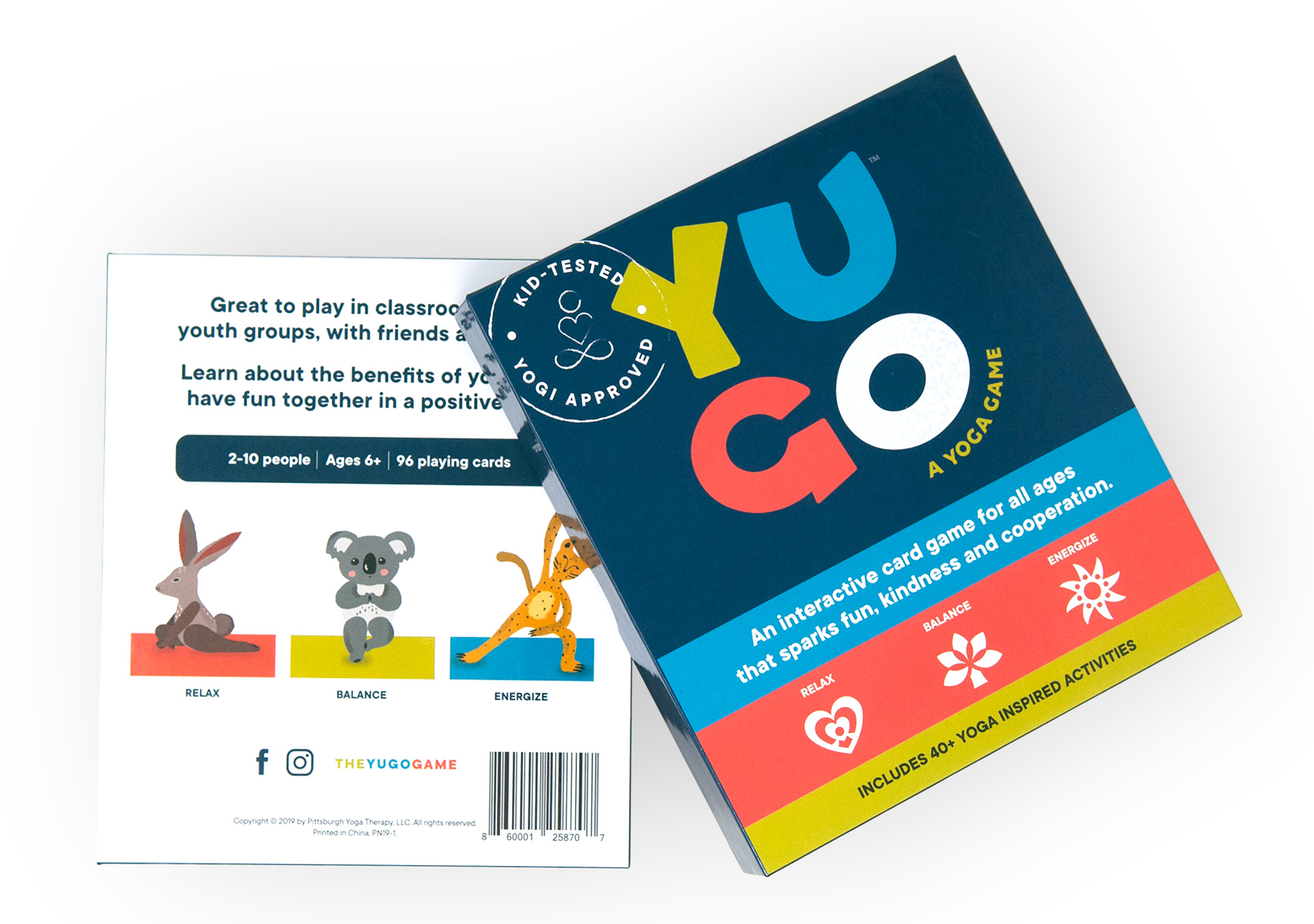 I CAN DO IT
By using a variety of kid-friendly poses and animals, Yugo helps kids discover the poses and movements in their own bodies rather than trying to mirror another person. The poses are drawn in a way that helps them feel accessible, so kids feel excited to try them without intimidation. W|W created the likenesses of our yoga friends Chase the Cheetah, Rita the Rabbit and Koko the Koala with custom illustrations that are loaded with personality.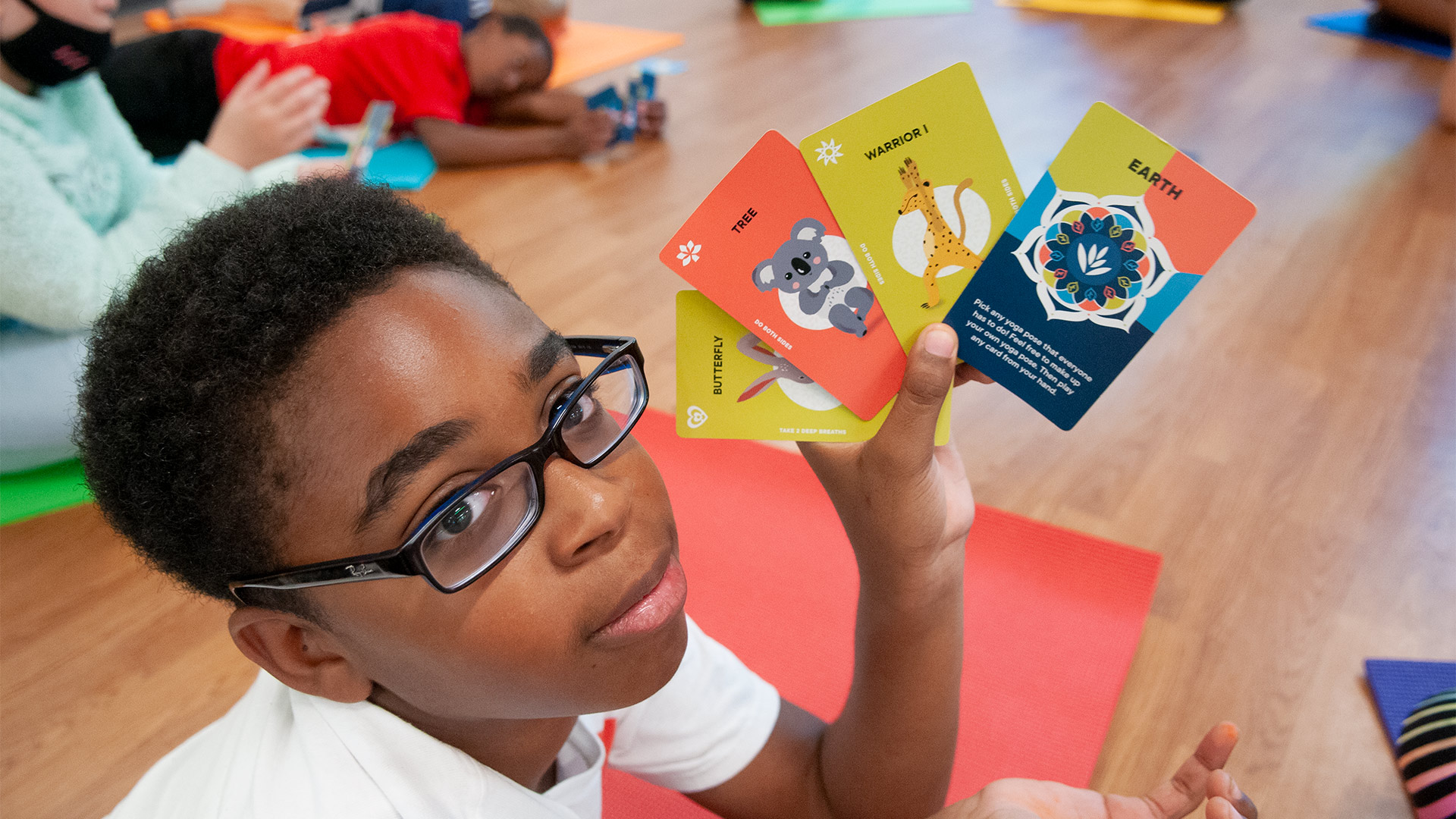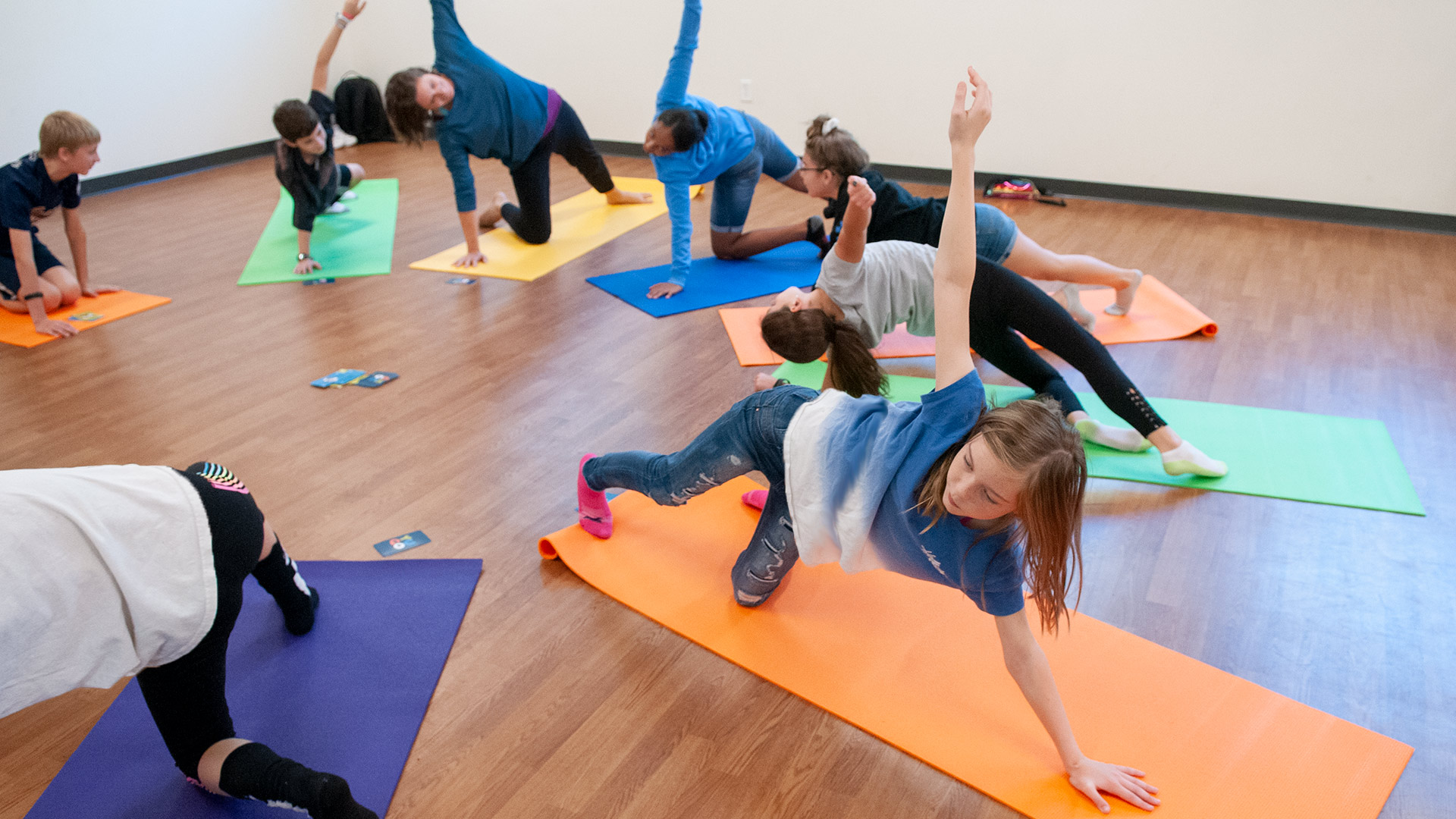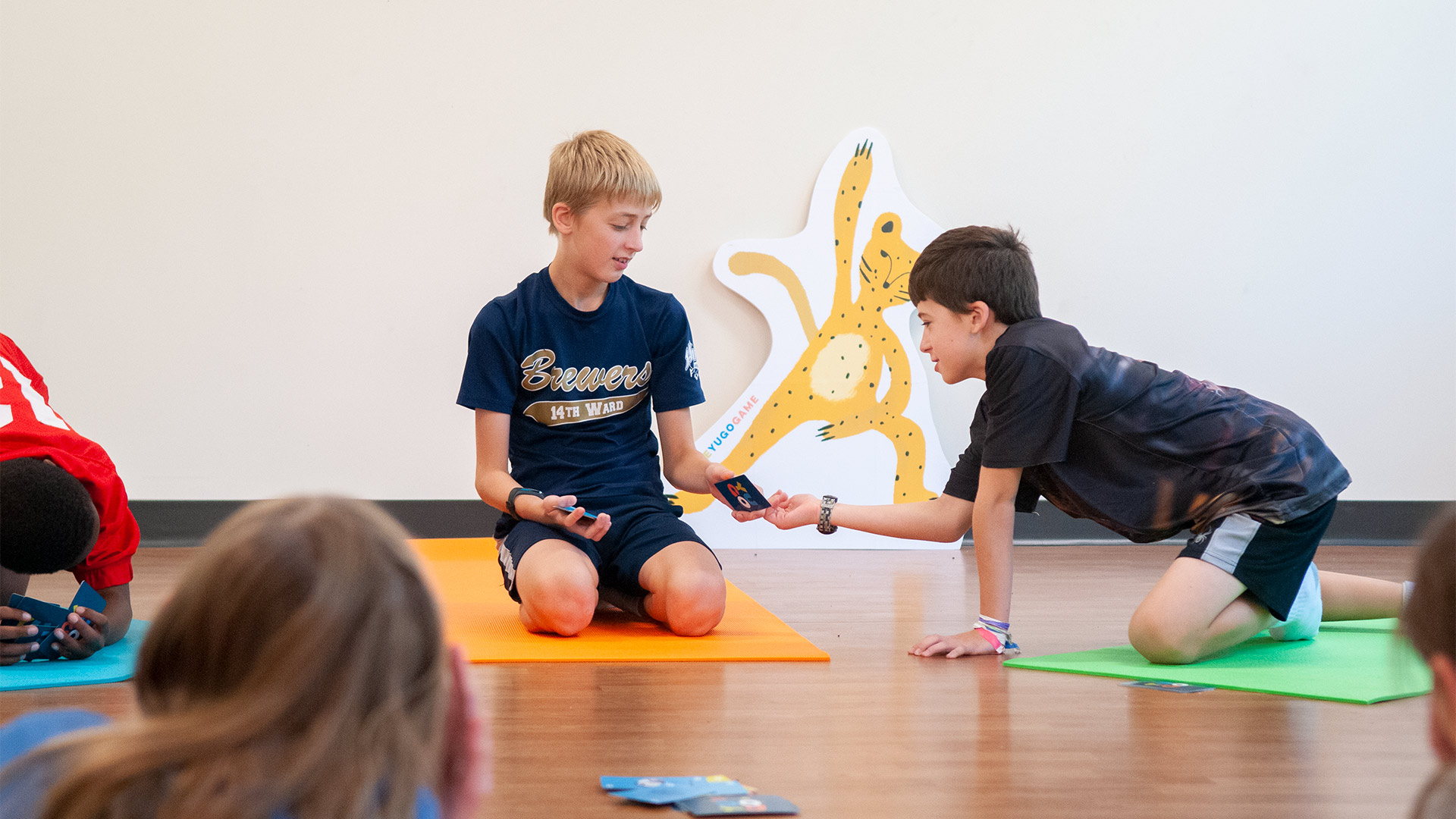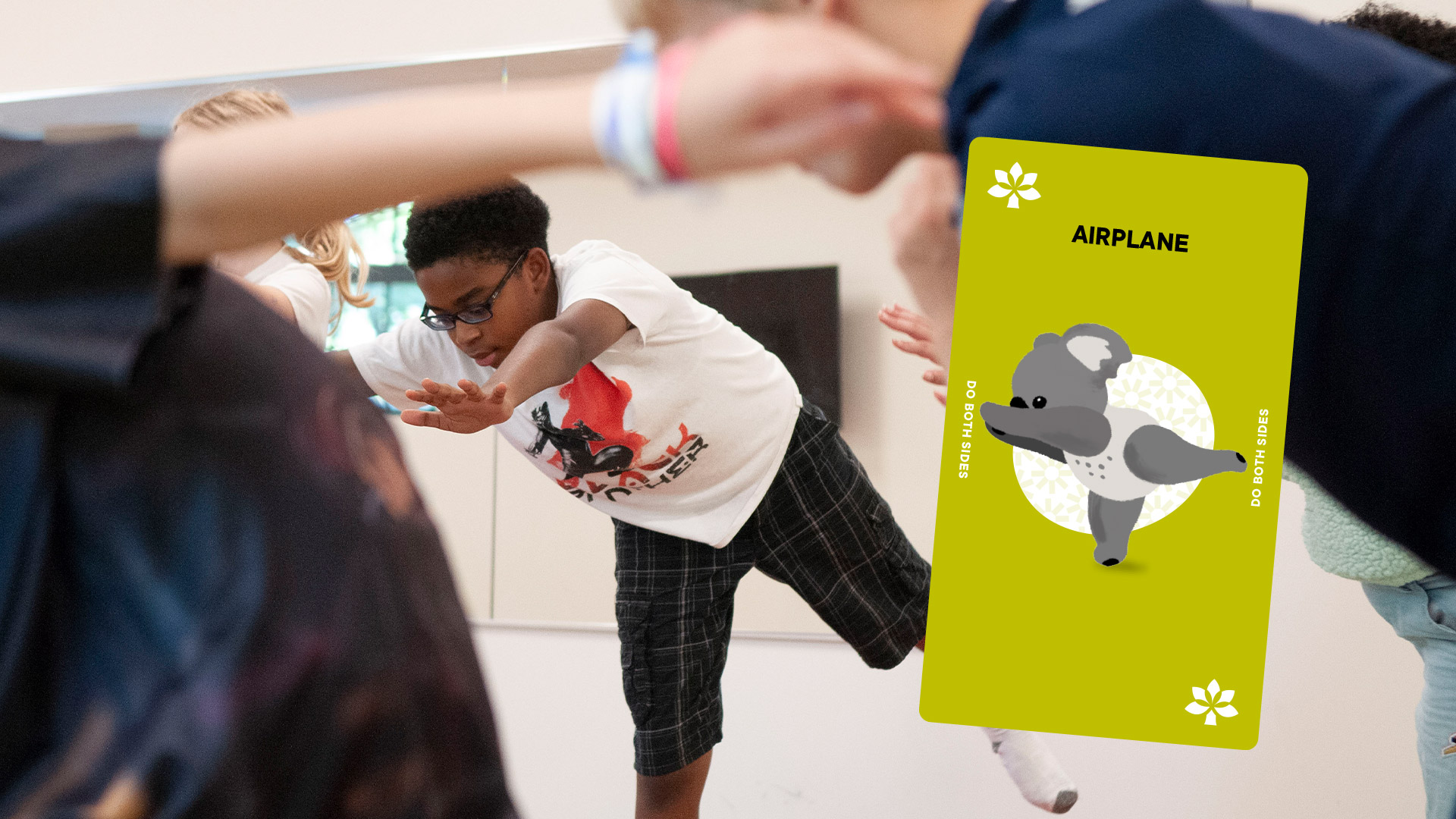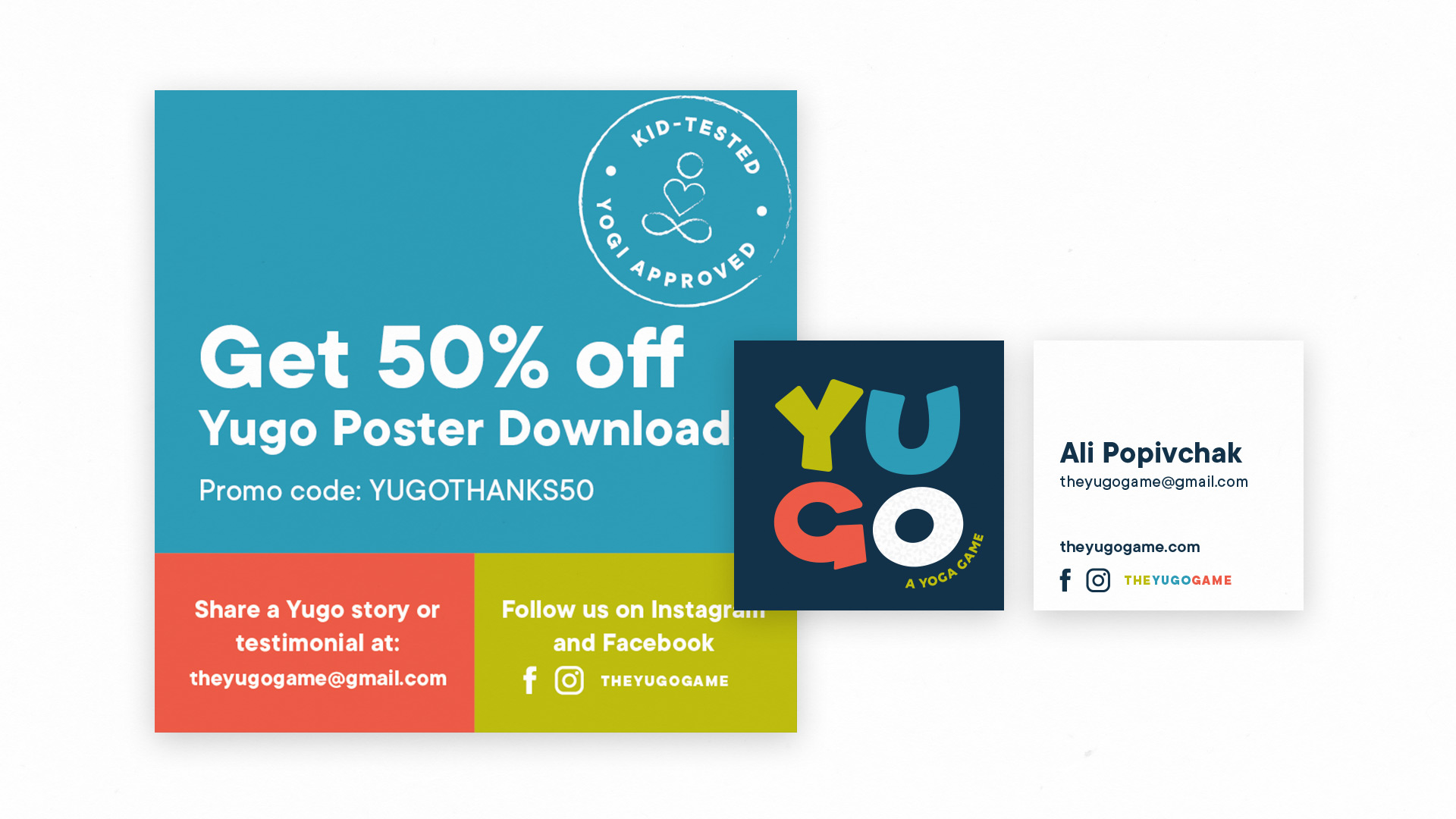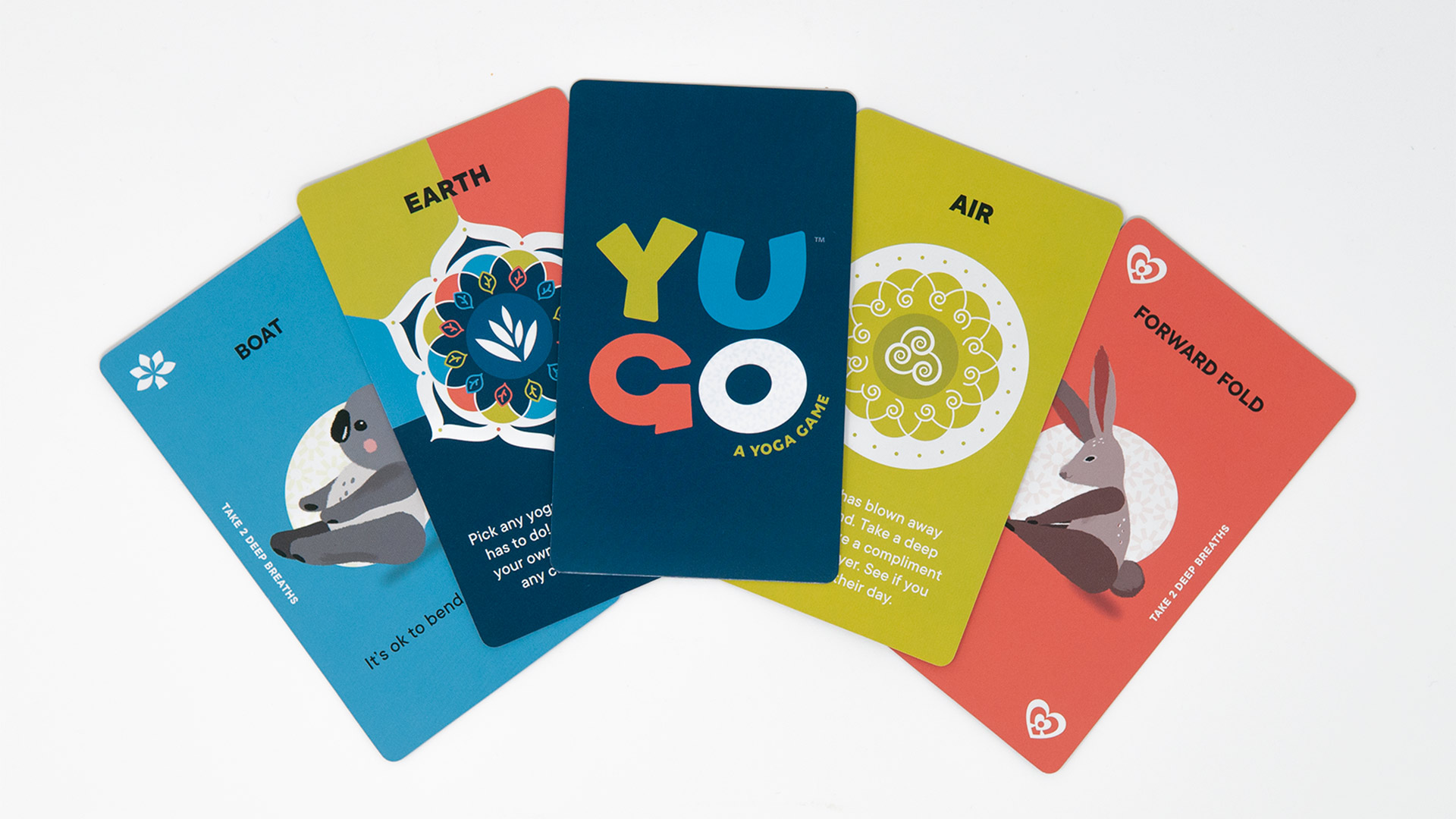 I AM THE CREATOR OF MY STORY
Yugo's visual branding is anchored by its bold and colorful wordmark-based logo that is complemented by a robust set of compelling graphic elements. The mandala cards for fire, water, air and earth are connected to special activities in the game while the icons for relax, energize and balance are related to categories of yoga poses. An overview view of the circular yoga mat configuration makes a subtle appearance inside the letter O of Yugo.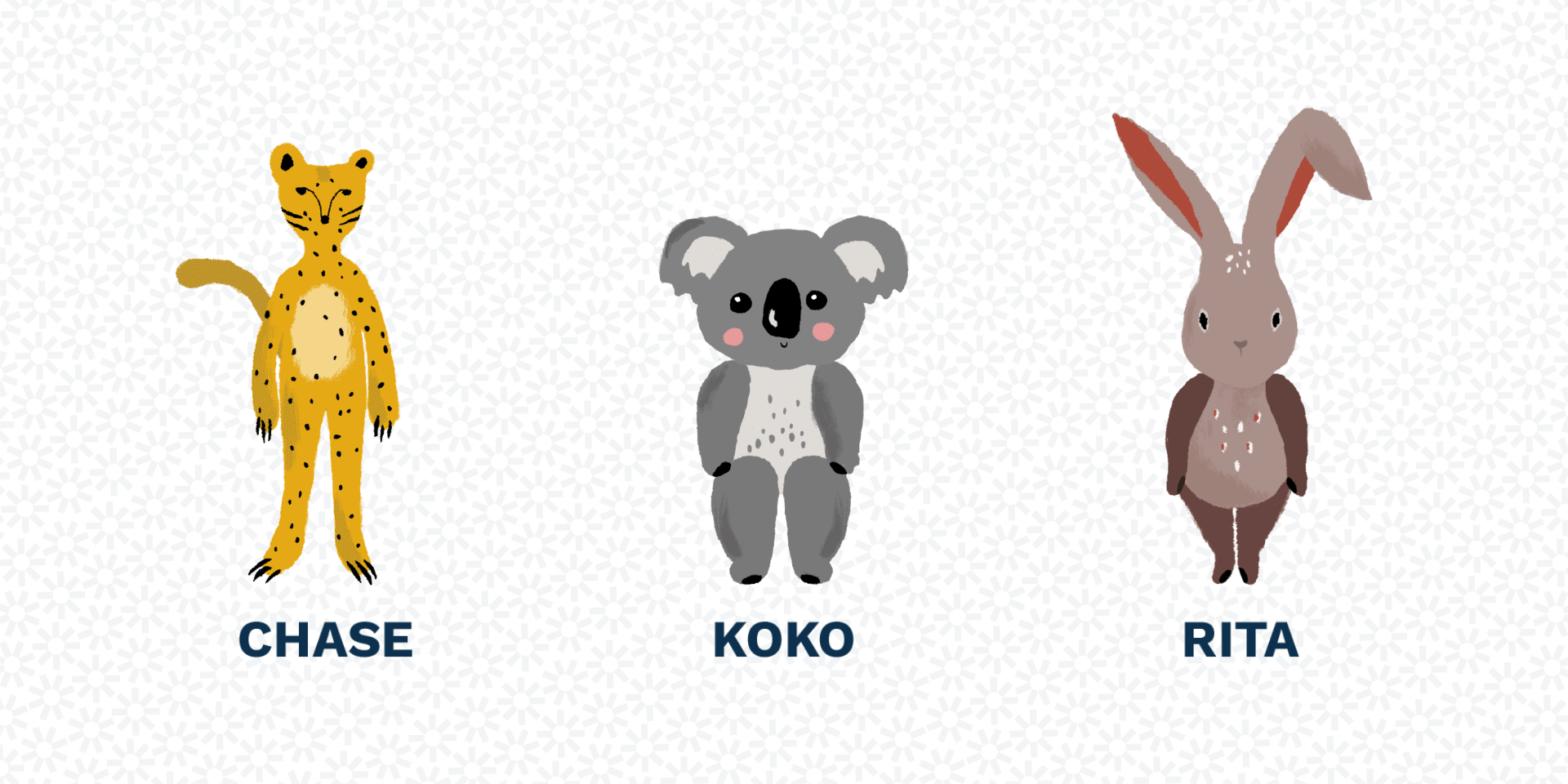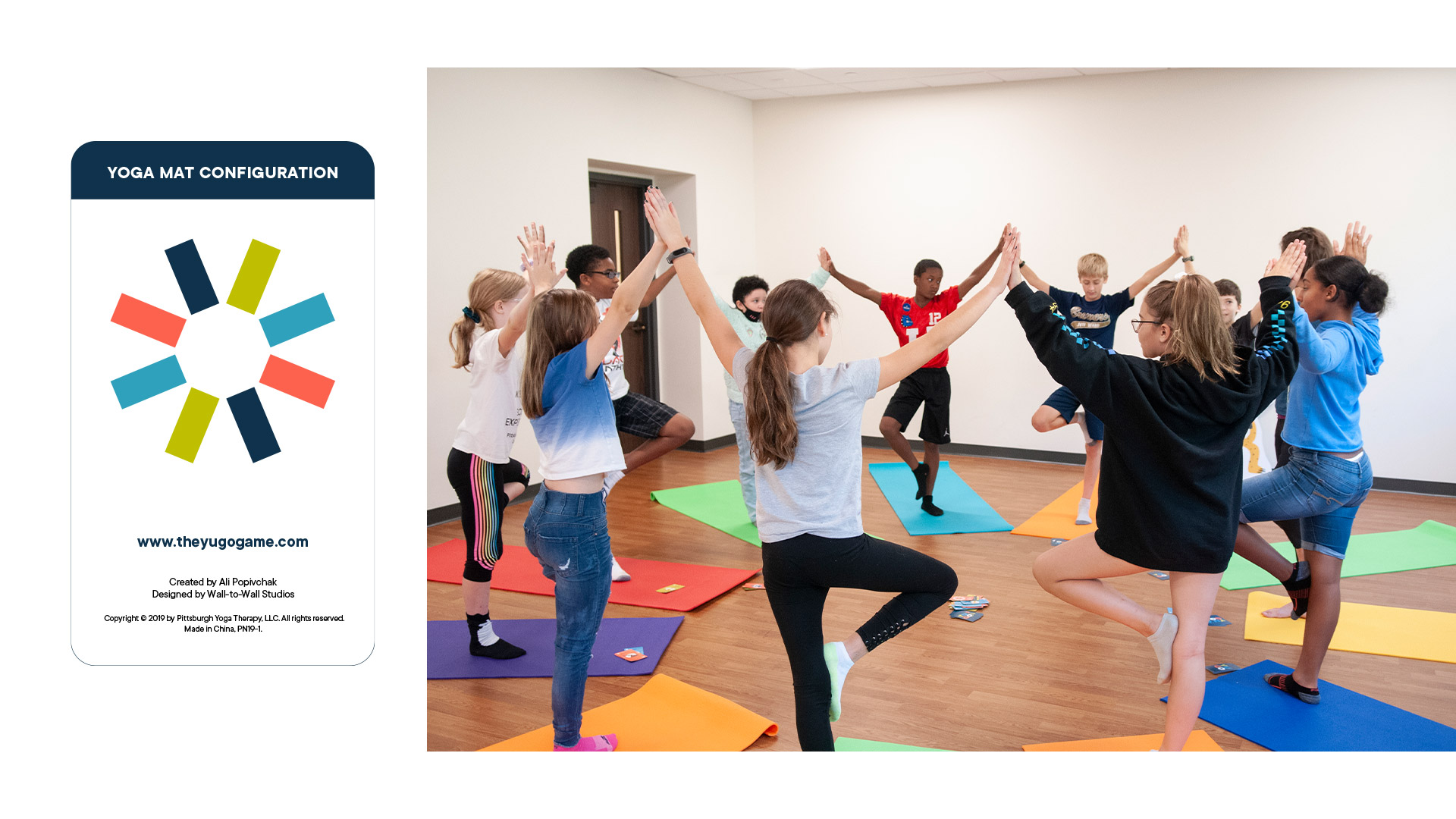 I TREASURE EACH NEW DAY
W|W also designed Yugo's supporting collateral materials that include instructional posters, stickers used in packaging, promotional flyers and event decor.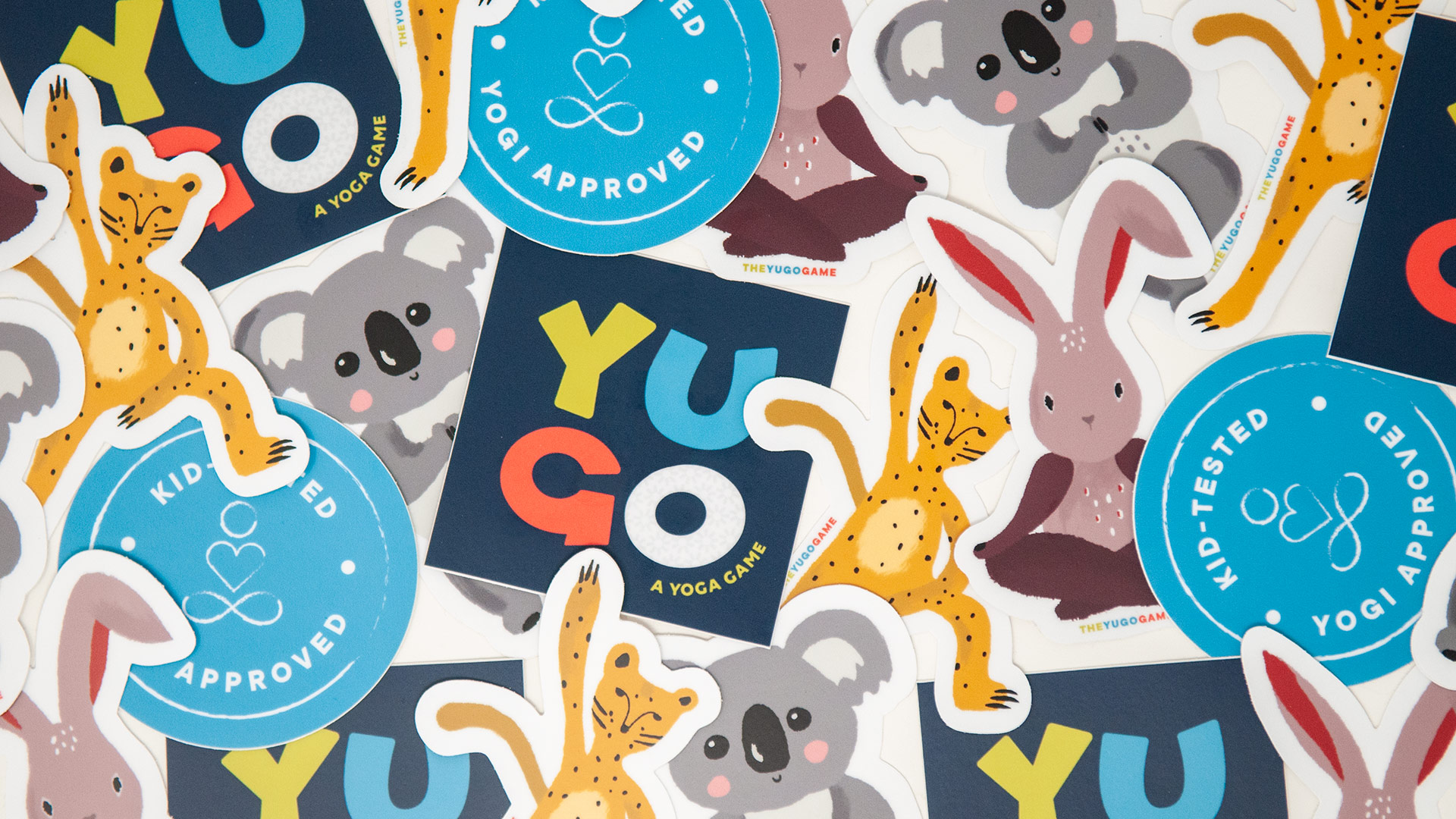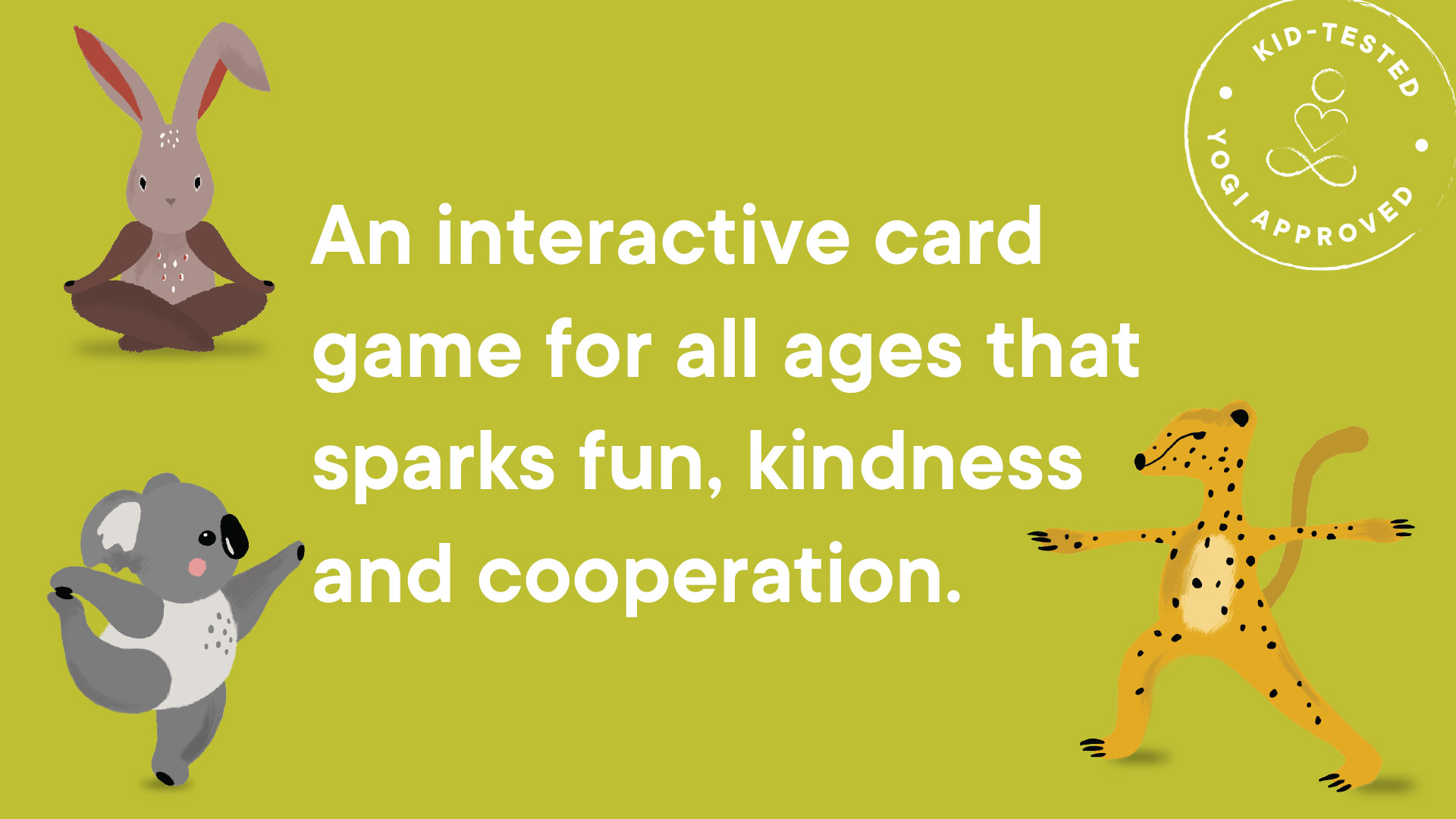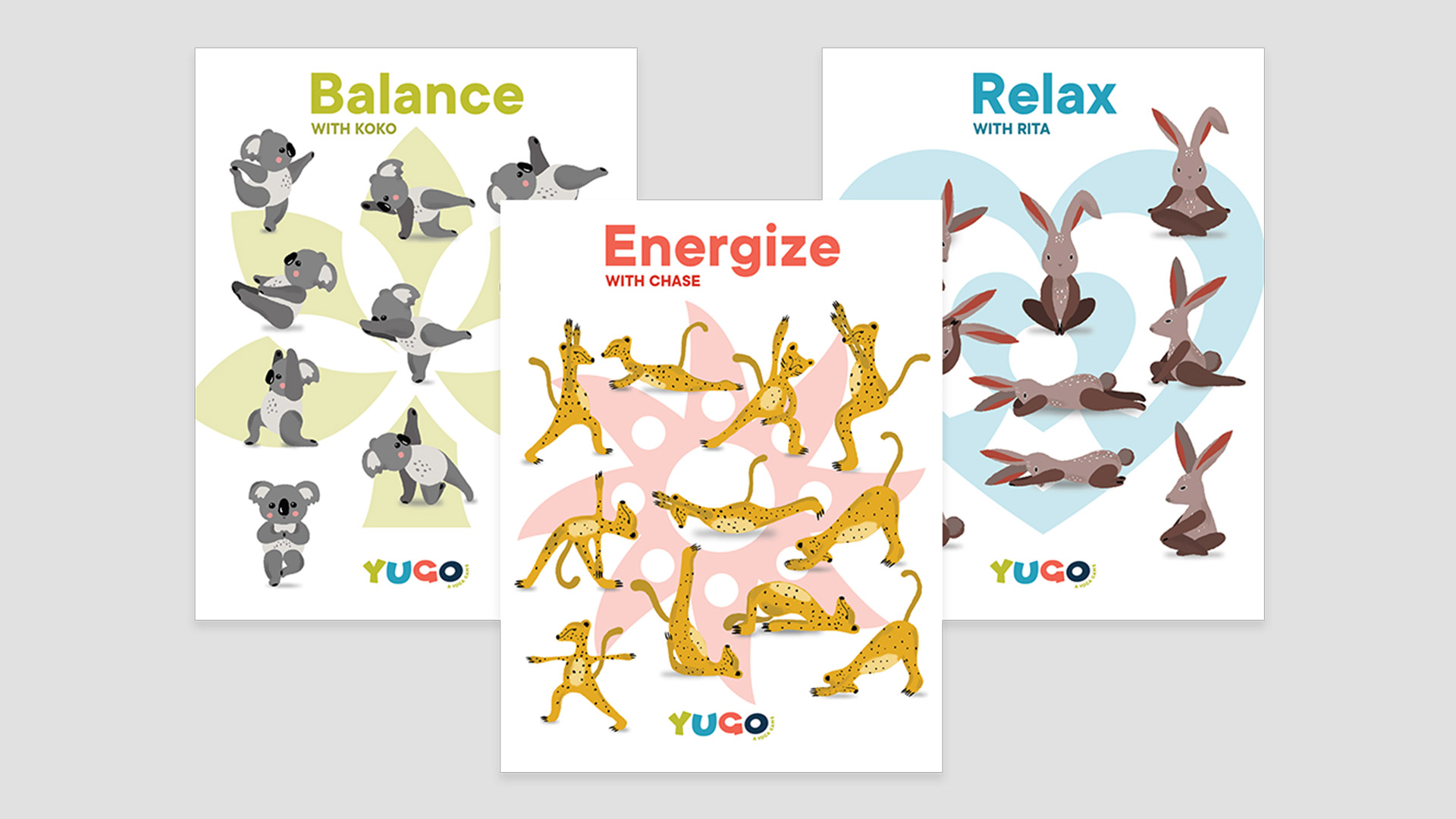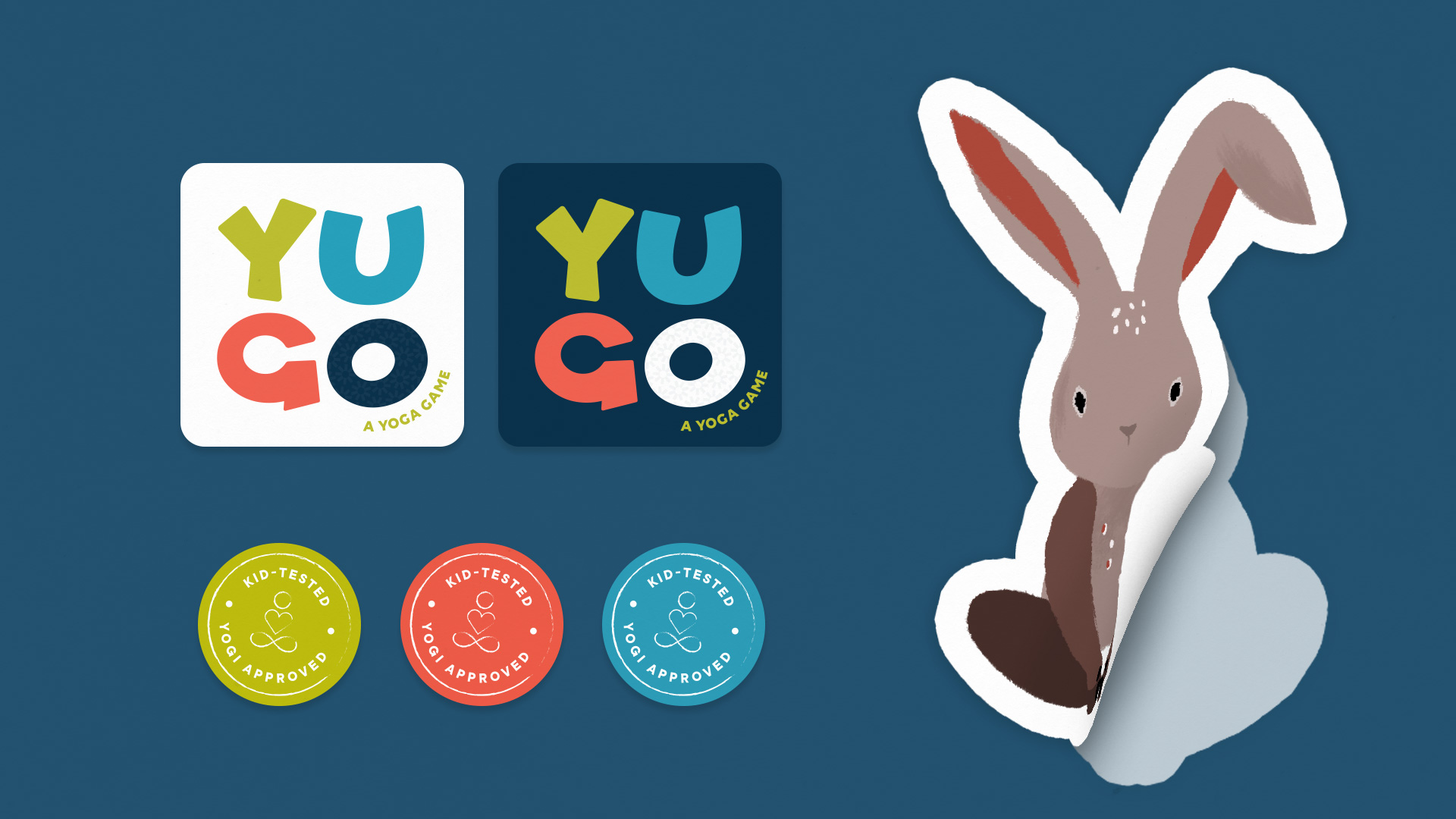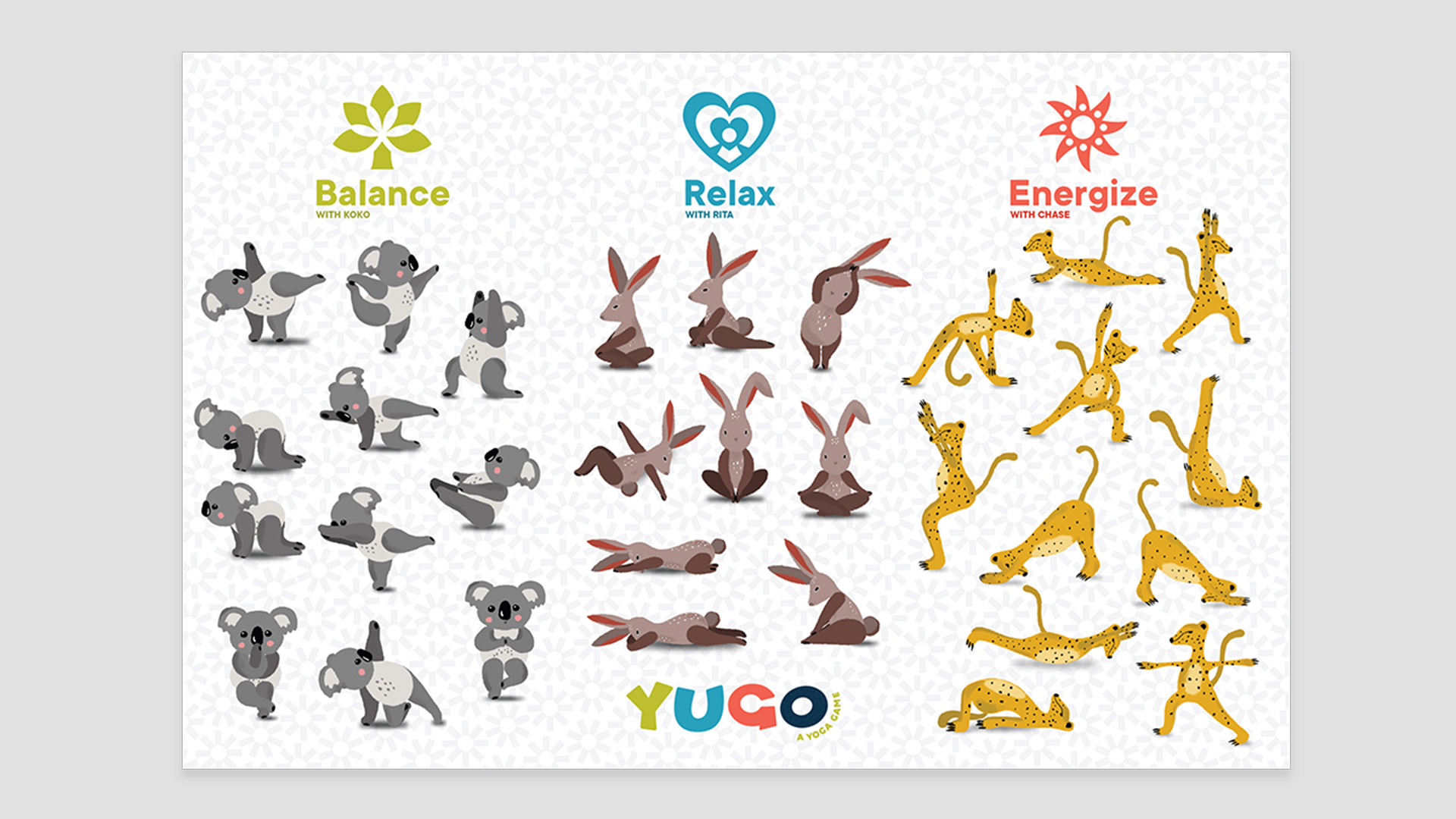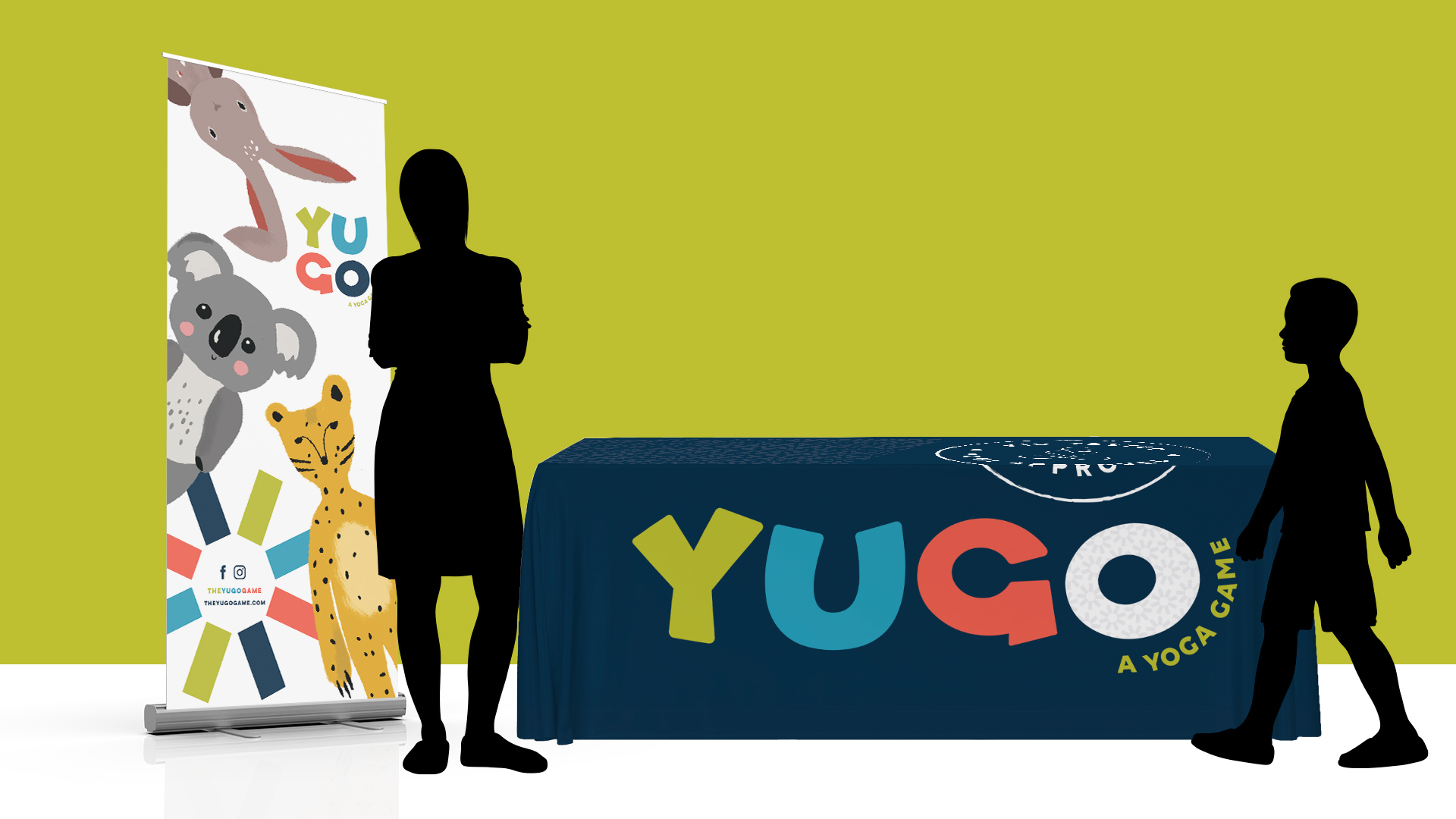 I CAN DO IT
Yugo's digital environment has been a critically important space to connect with new audiences, create customers and to build affinity relationships. W|W handled the design implementation into the various digital platforms for Yugo that include Weebly & Square (website, e-commerce) and Facebook & Instagram (social media channels). W|W also developed a comprehensive digital marketing plan that included content strategy, editorial calendar, asset creation, hashtag framework, targeted influencers and ongoing management with SproutSocial.