Occasional Greetings
You know the feeling. Shopping for hours, days or weeks at your local stationery store and you just can't find the right greeting card, right? Problem solved. W|W's team of designers, writers, developers, account people and passionate envelope lickers dreamed up the ultimate custom set of greetings we called the Wall-to-Wall Studios Occasional Cards. The boxed set of eight one-of-a-kind personalizeable cards provided our family, friends and favorite clients a gift they could keep on re-gifting. The W|W Honolulu team took the lead in creative for the inaugural set of printed designs and its online companion, the interactive website Greeting Generator.  
Occasional Cards: Because sometimes is better than never.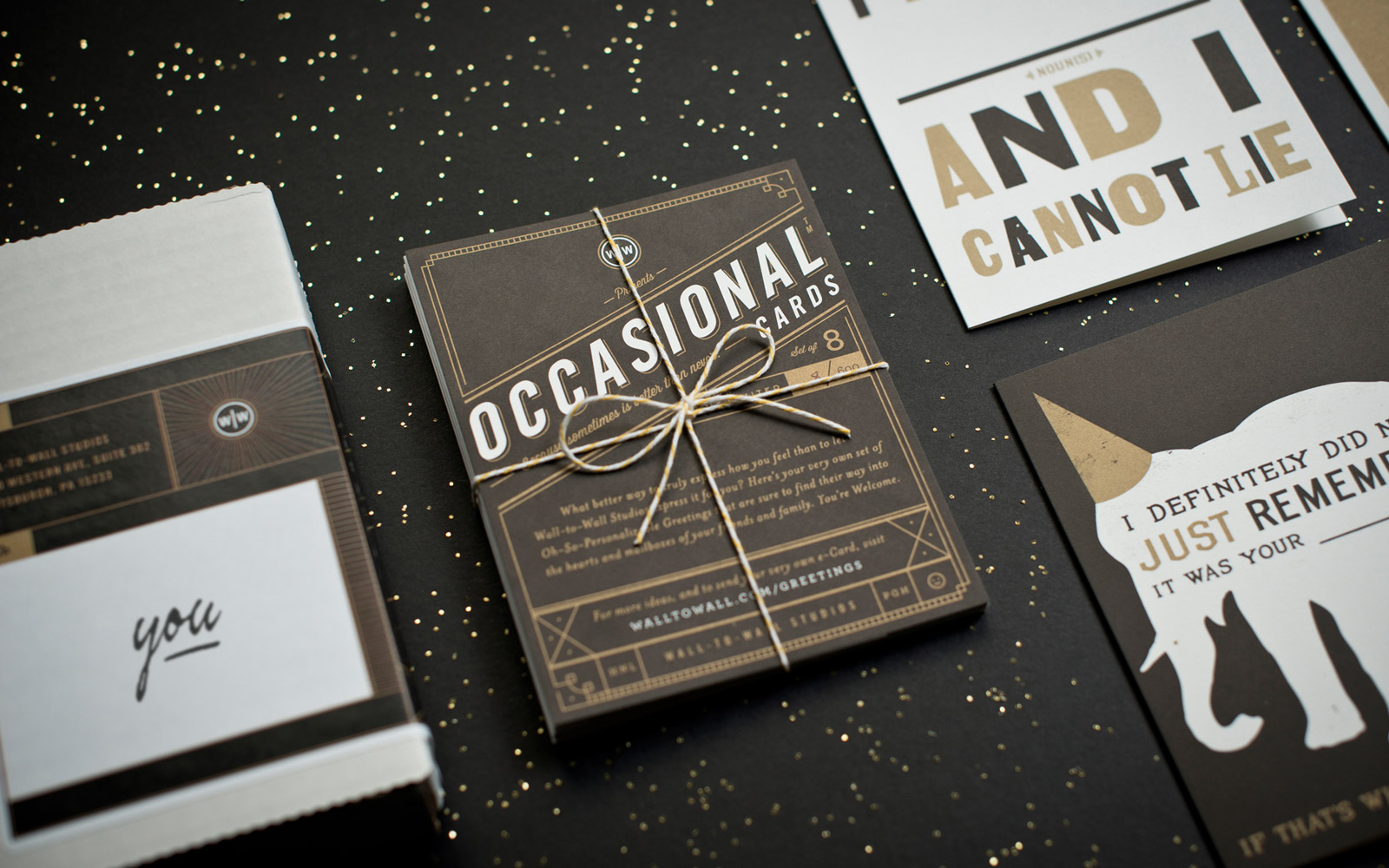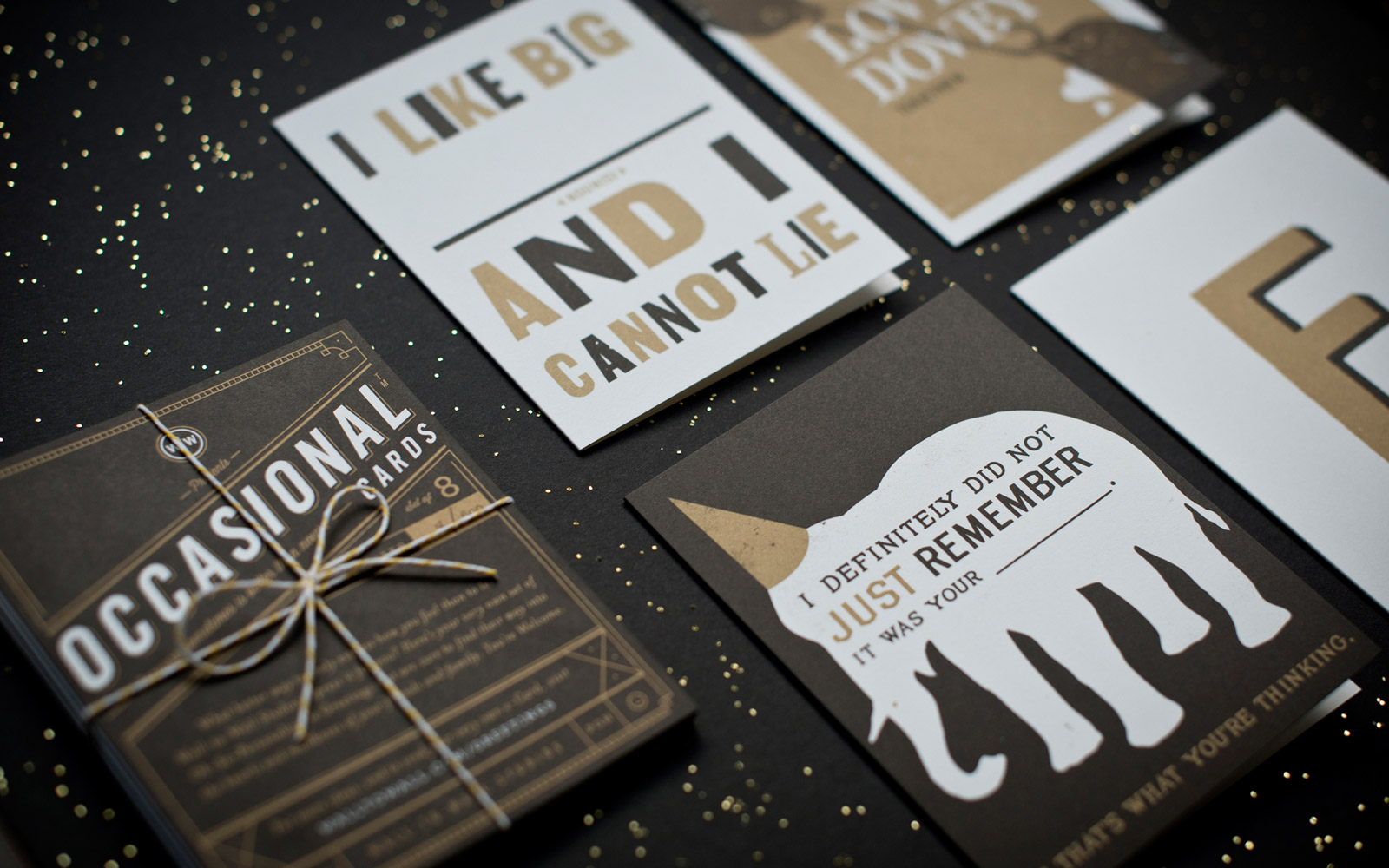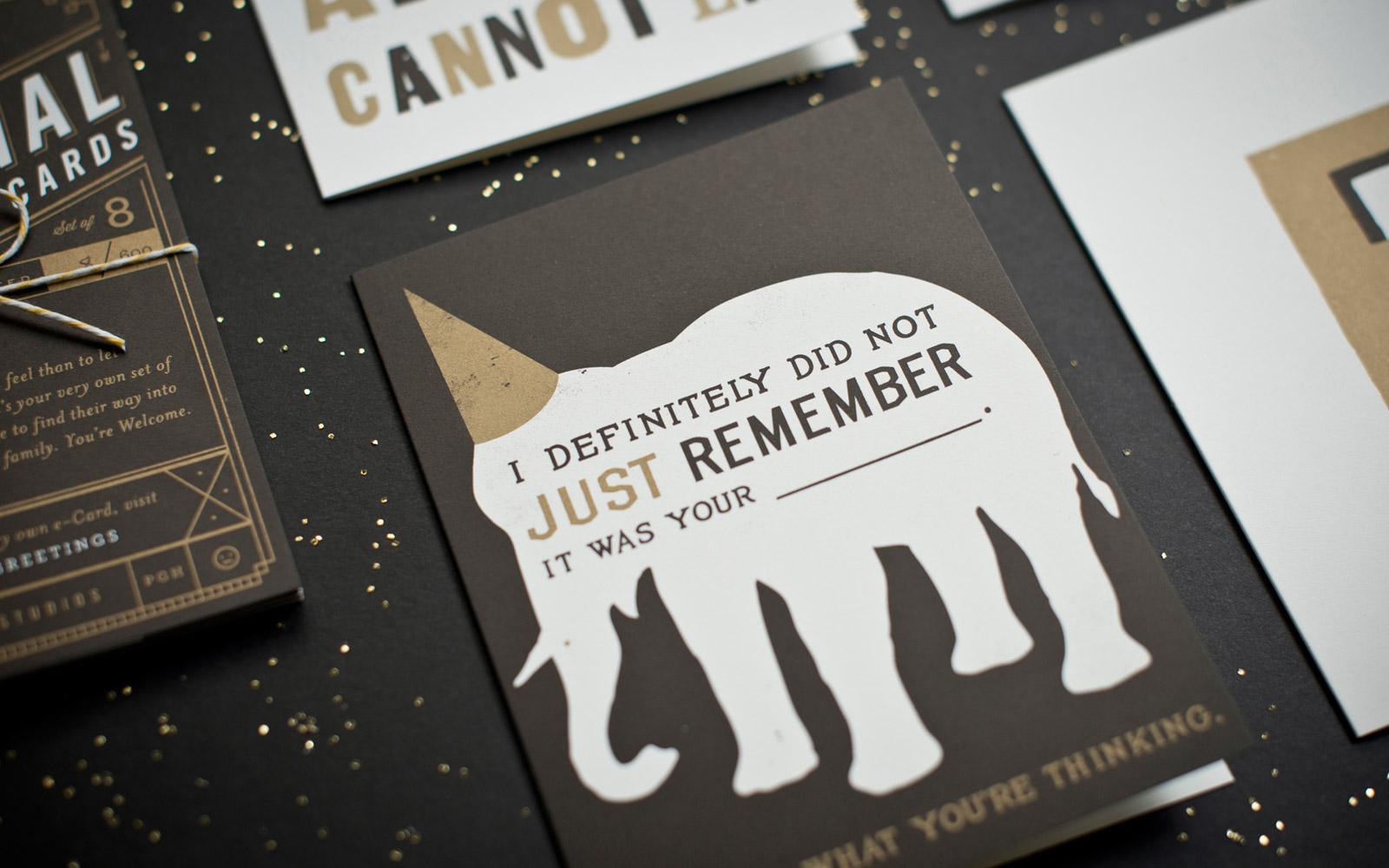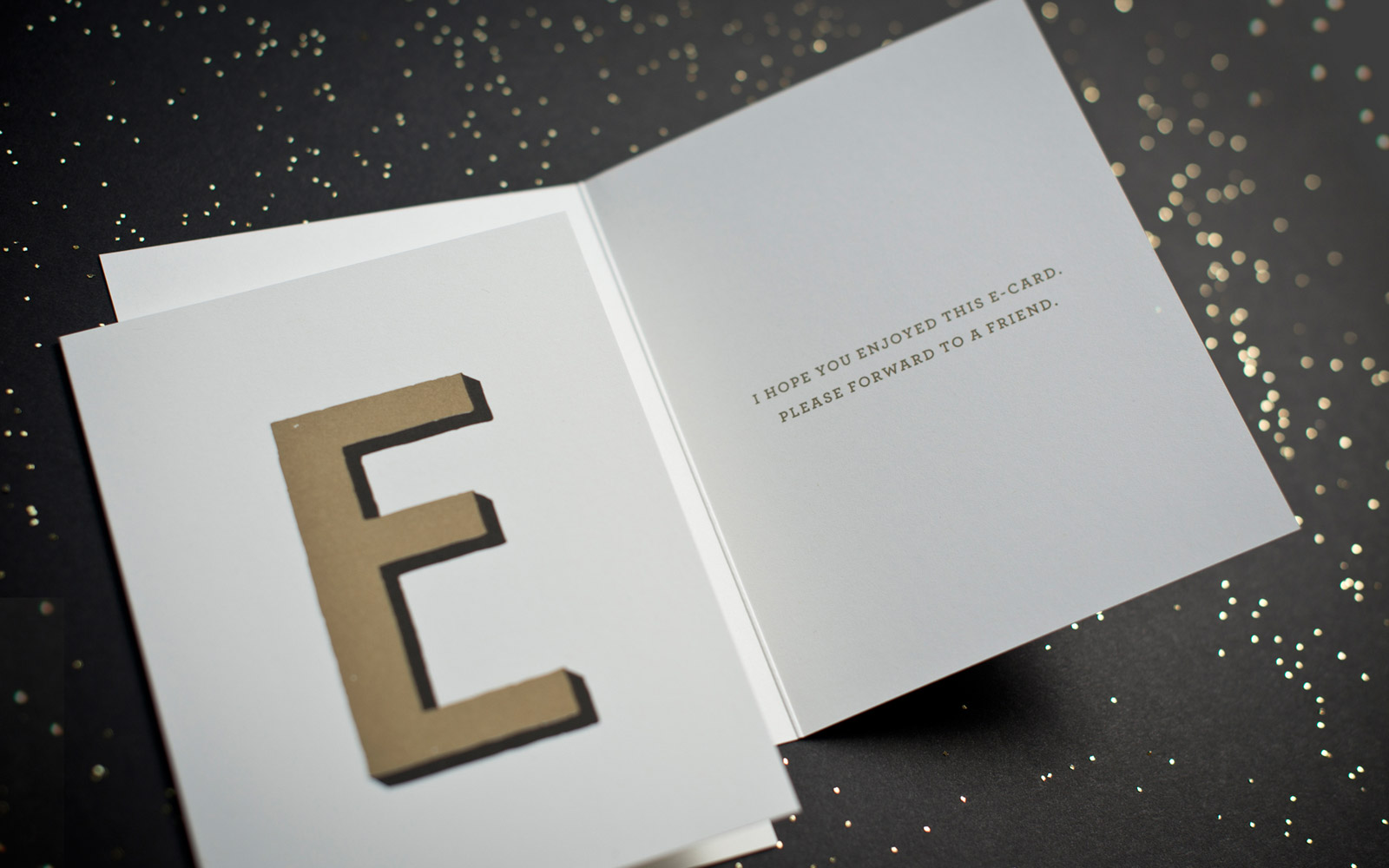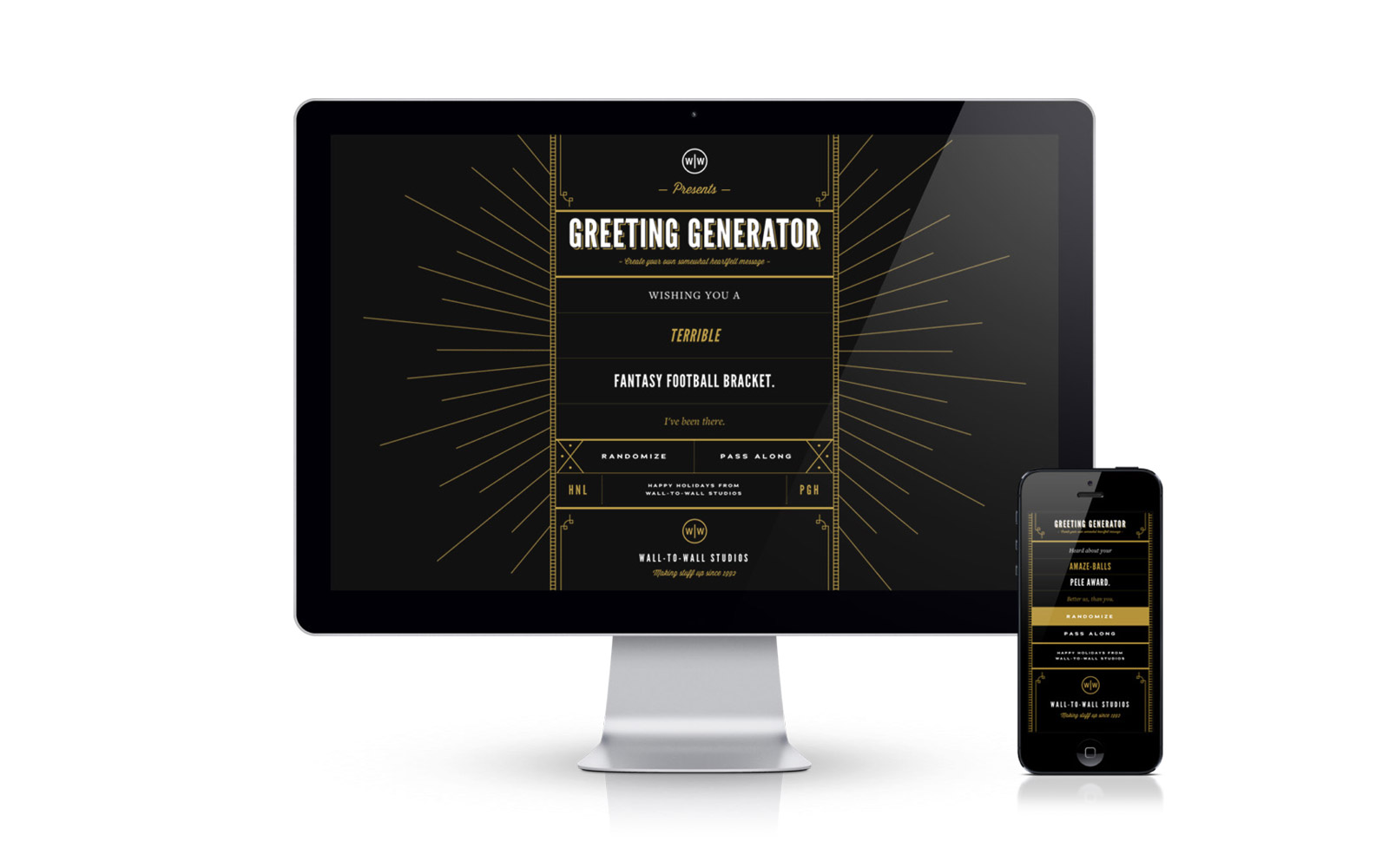 2013 SERIES
For the second year of the series the Pittsburgh office took the creative lead, leveraging a similar color palette as the inaugural collection. What better way to truly express how you feel than to let W|W express it for you? If you don't have the printed card set handy, create your own e-card, via our website Greeting Generator.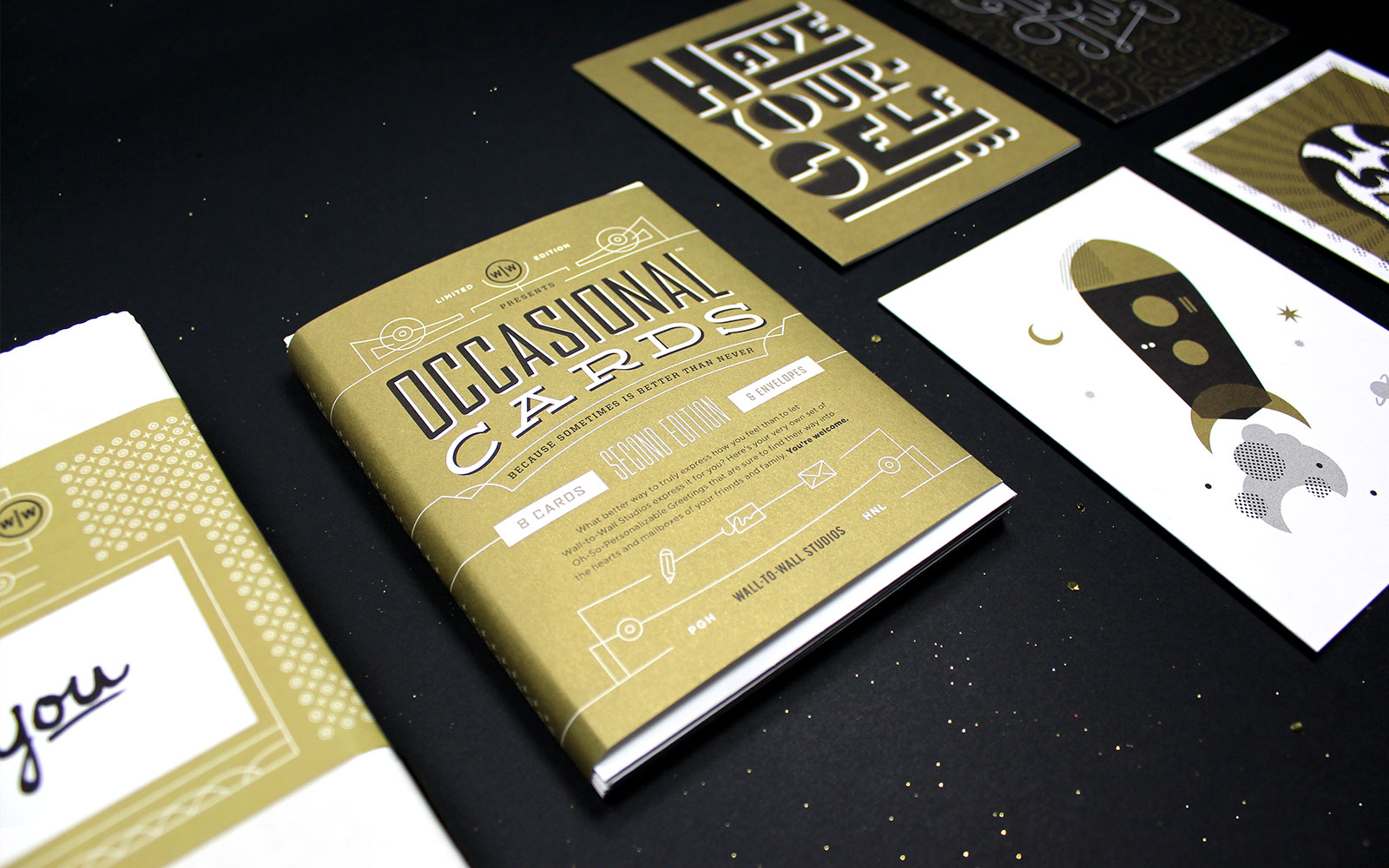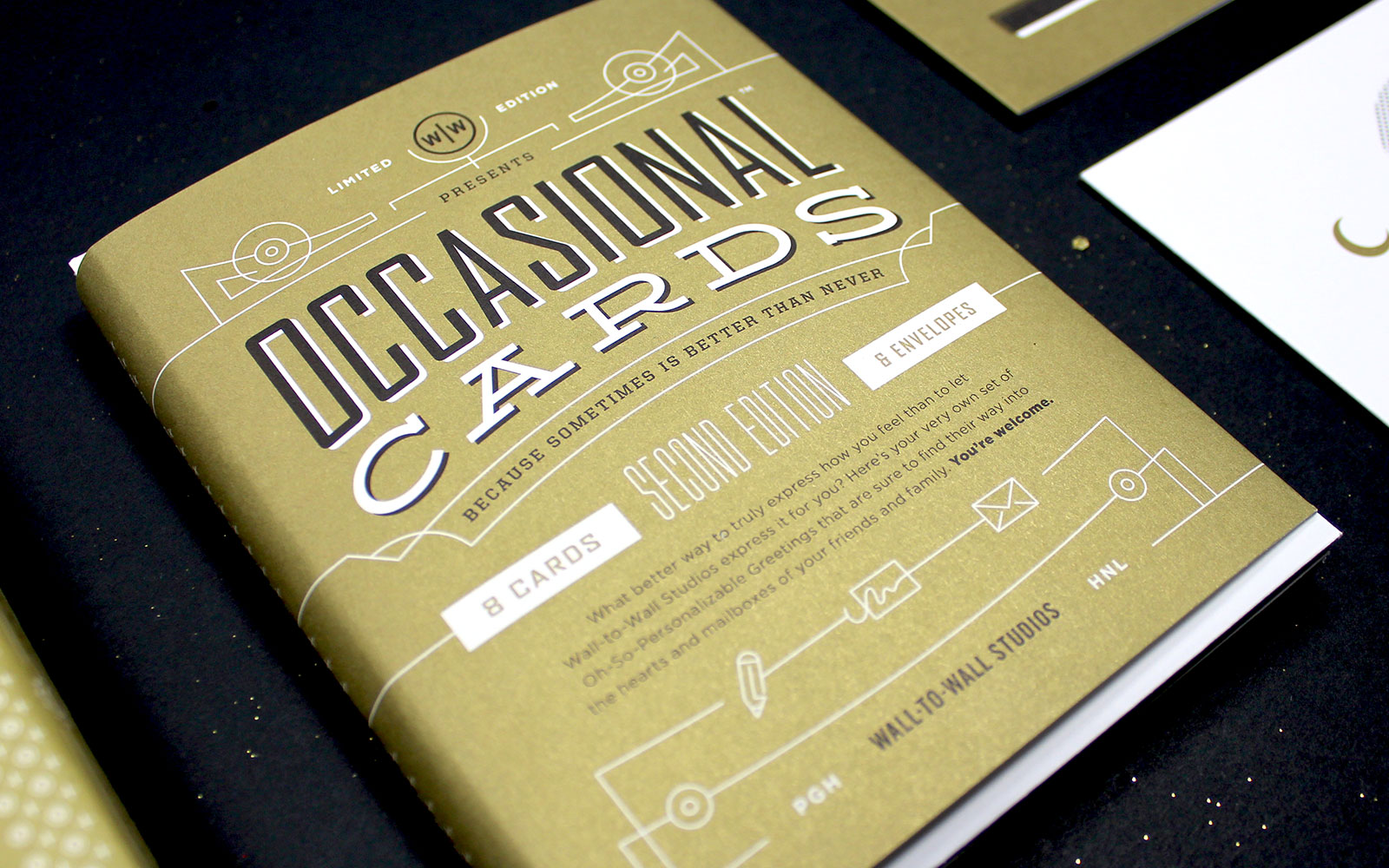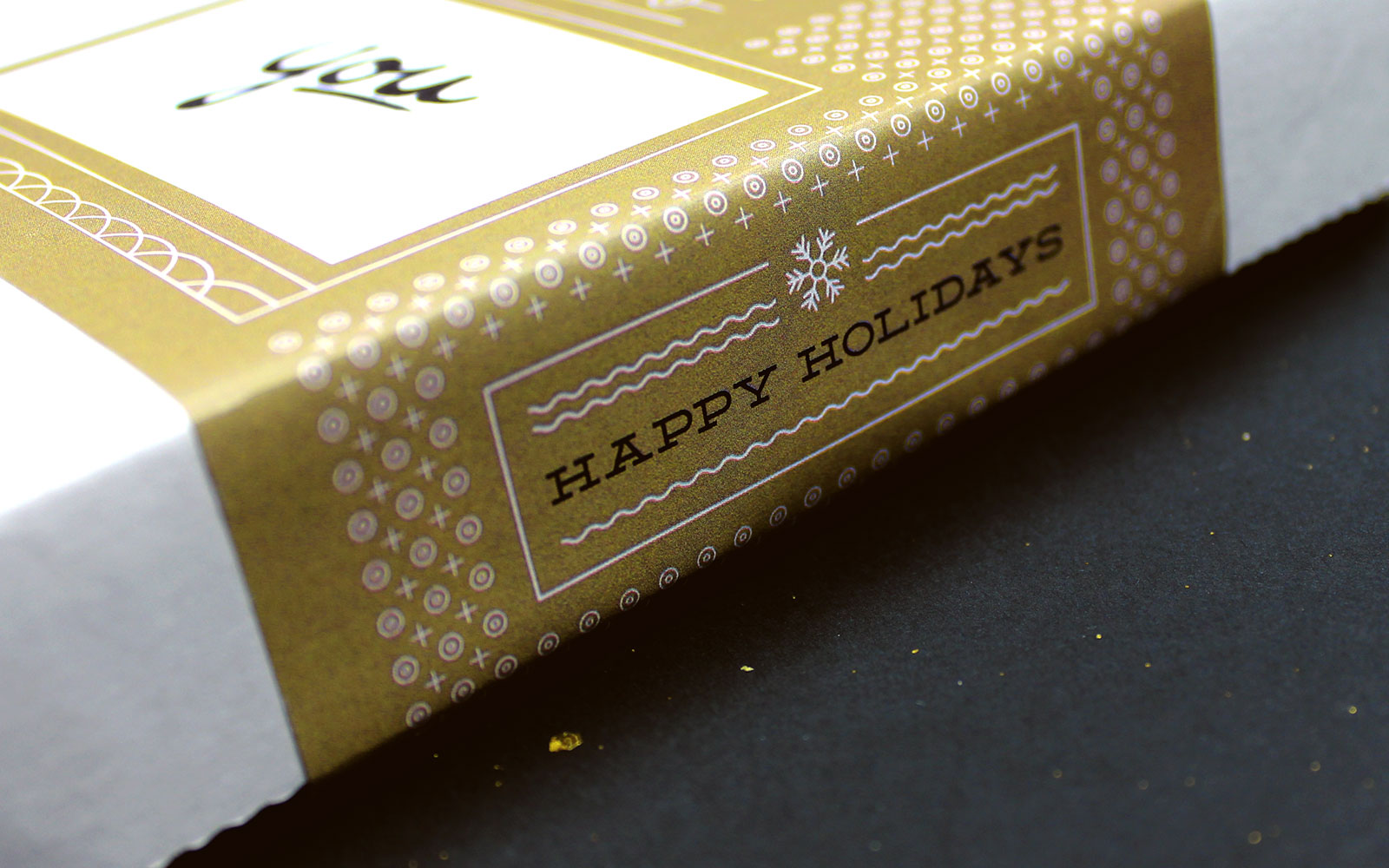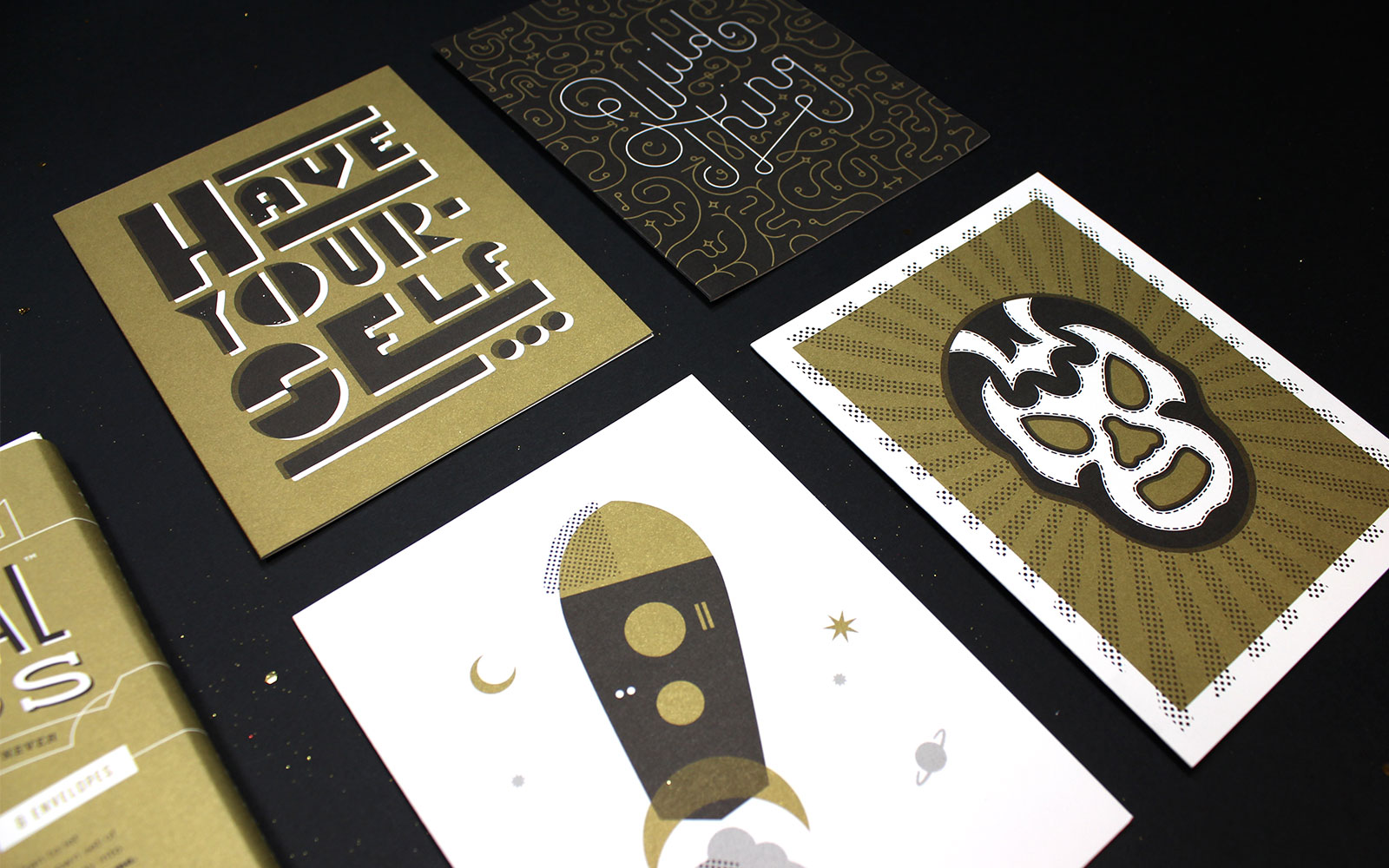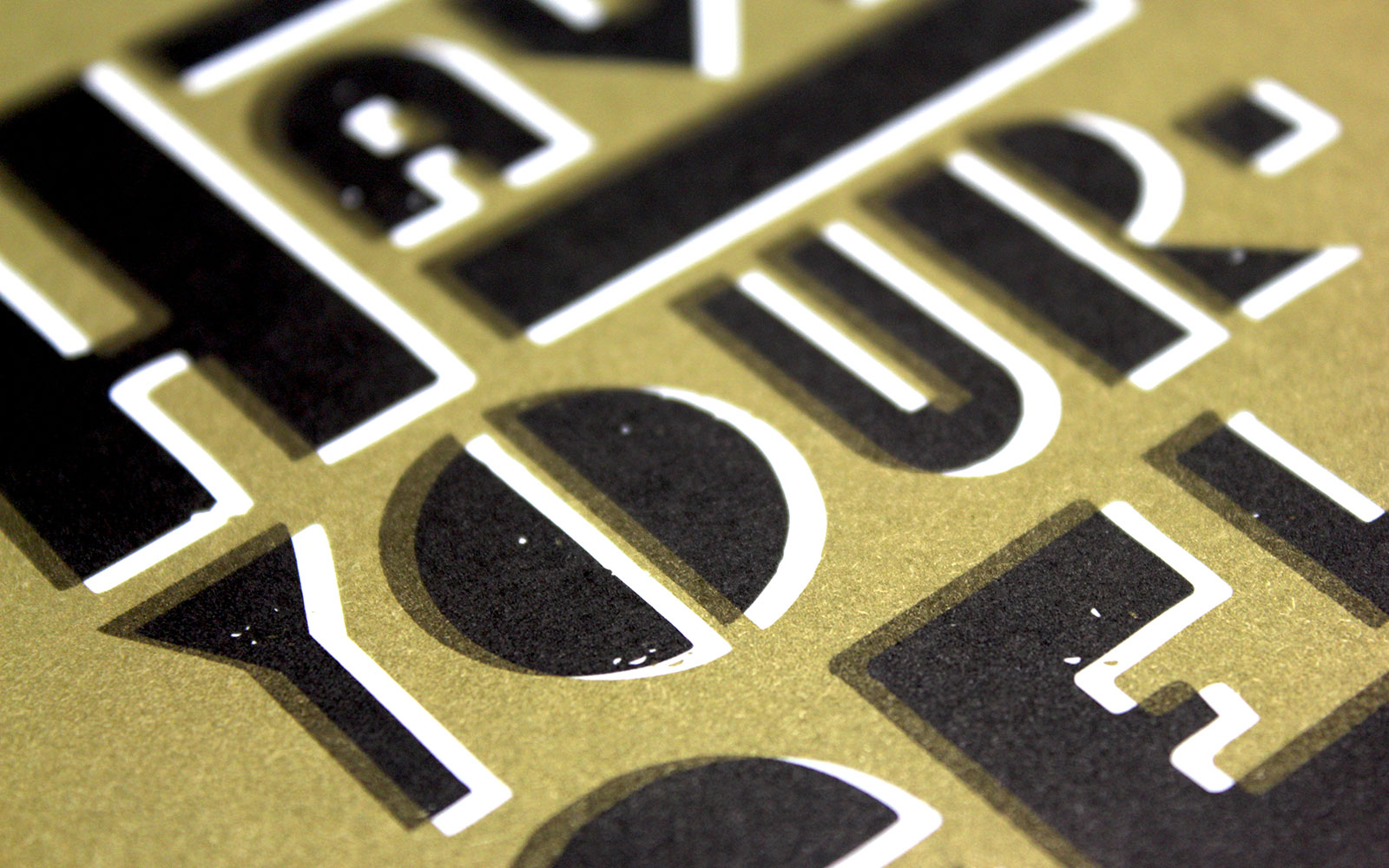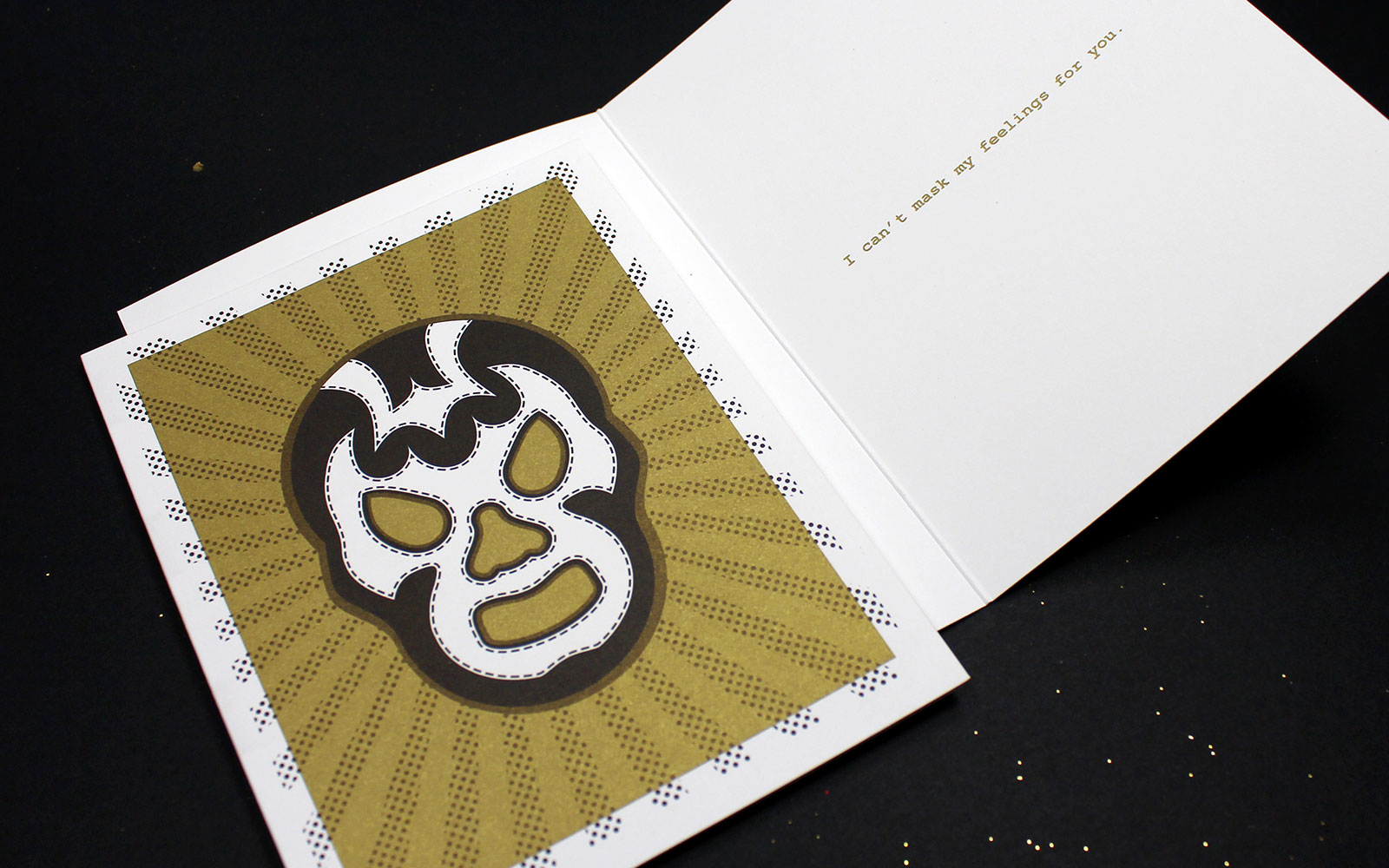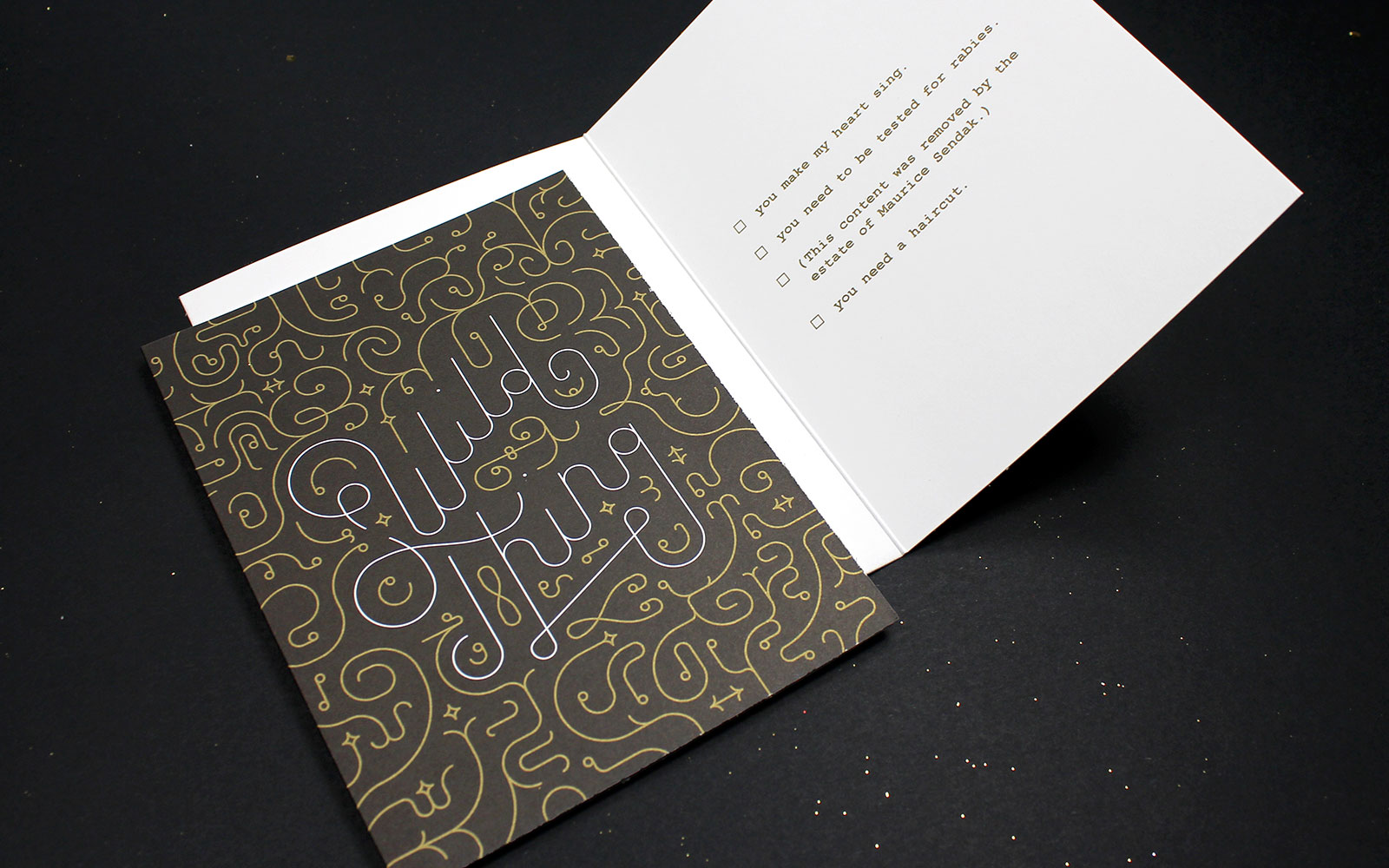 2014 SERIES
The Honolulu office took the creative lead for the third edition of the series, shifting gears into a new color palette and adding (wait for it...) a metallic ink. Now the custom greetings were shinier than ever. Even our crack developer team was able to give the interactive Greeting Generator some metallic, um, pixels.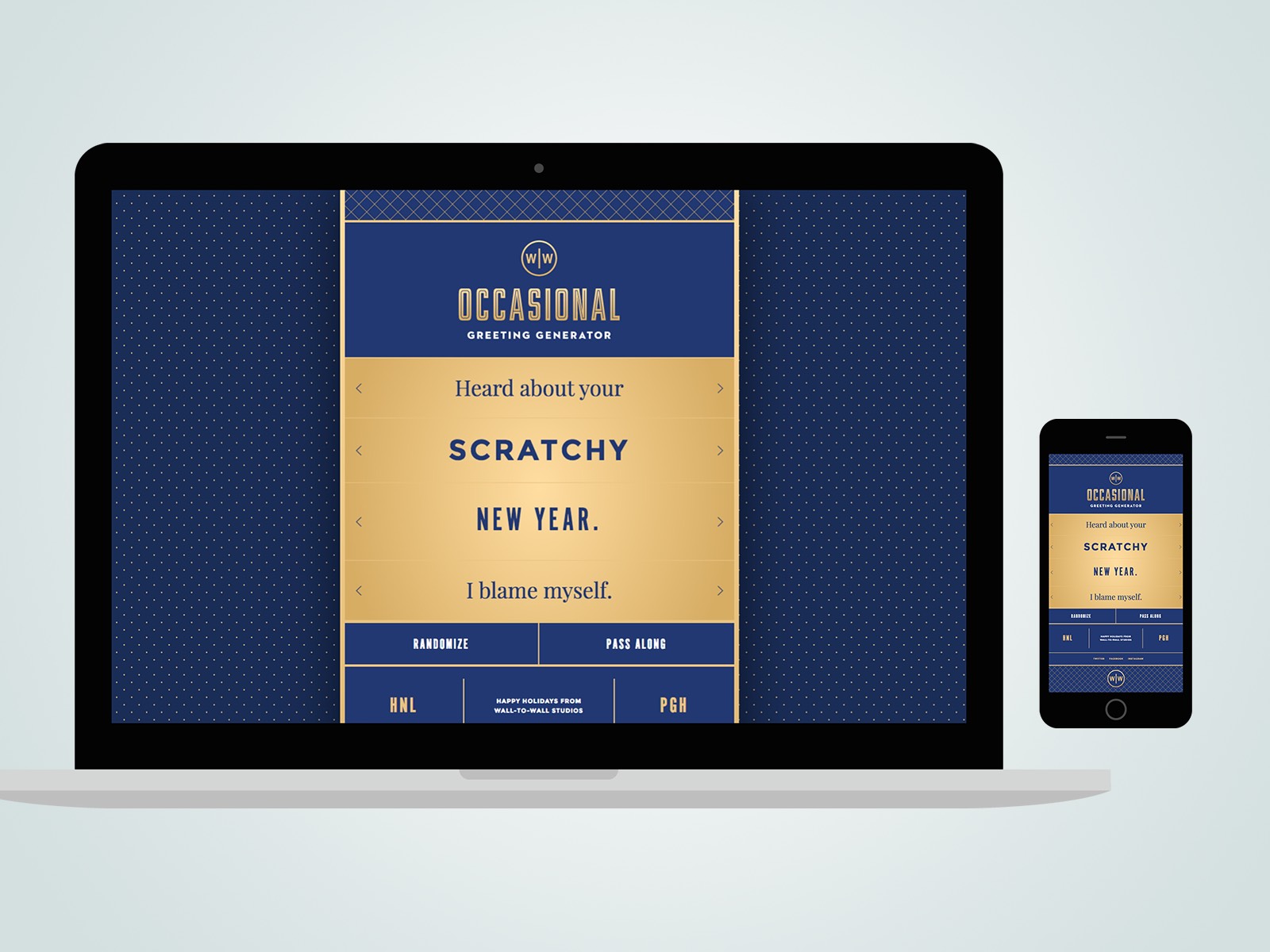 2015 SERIES
For the fourth year, the creative process moved back to the Pittsburgh office where the design team took advantage of Leap Year, emoji's and Netflix in the card set. Check out the interactive Greeting Generator and see if you can find Chewbacca.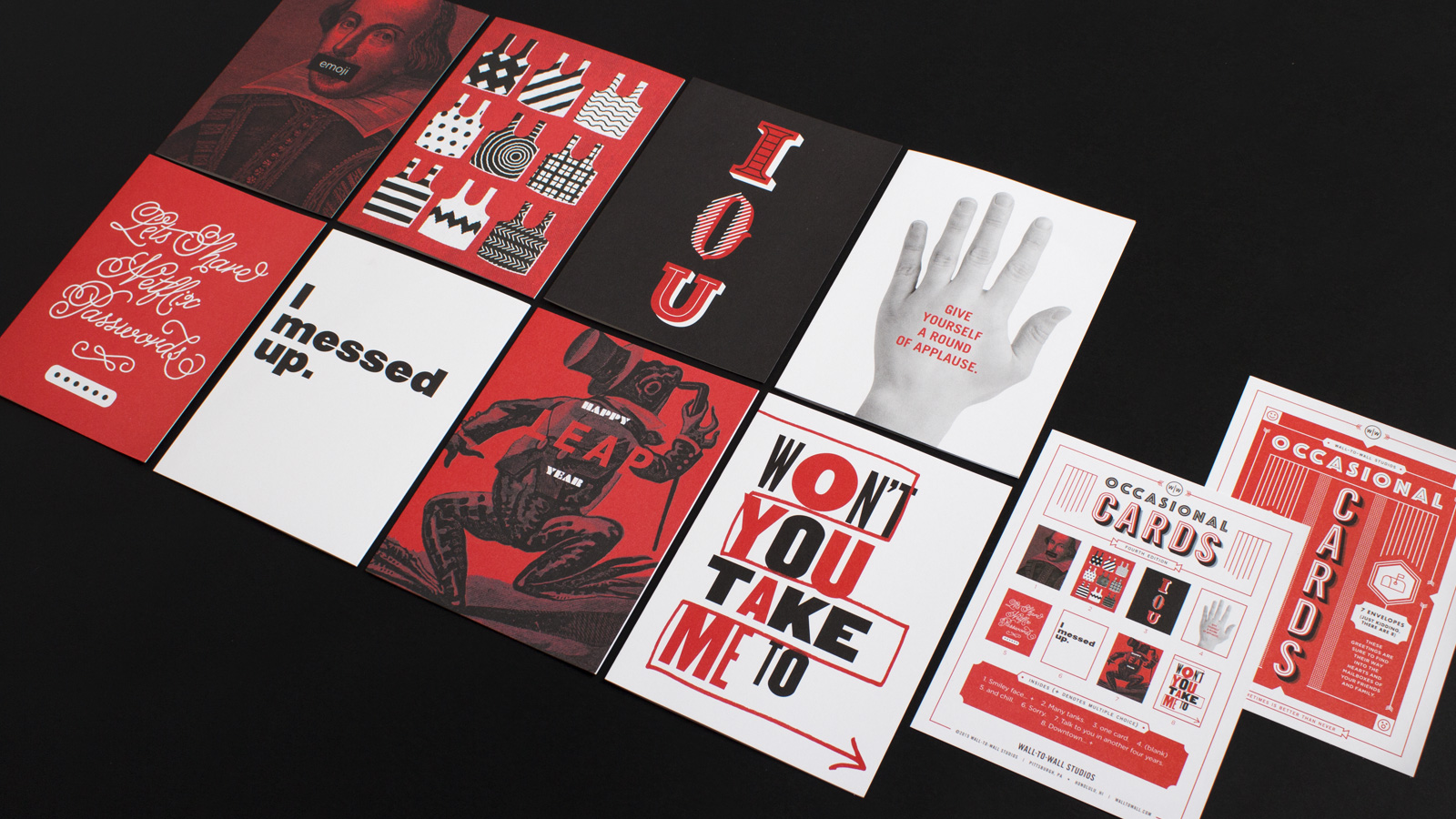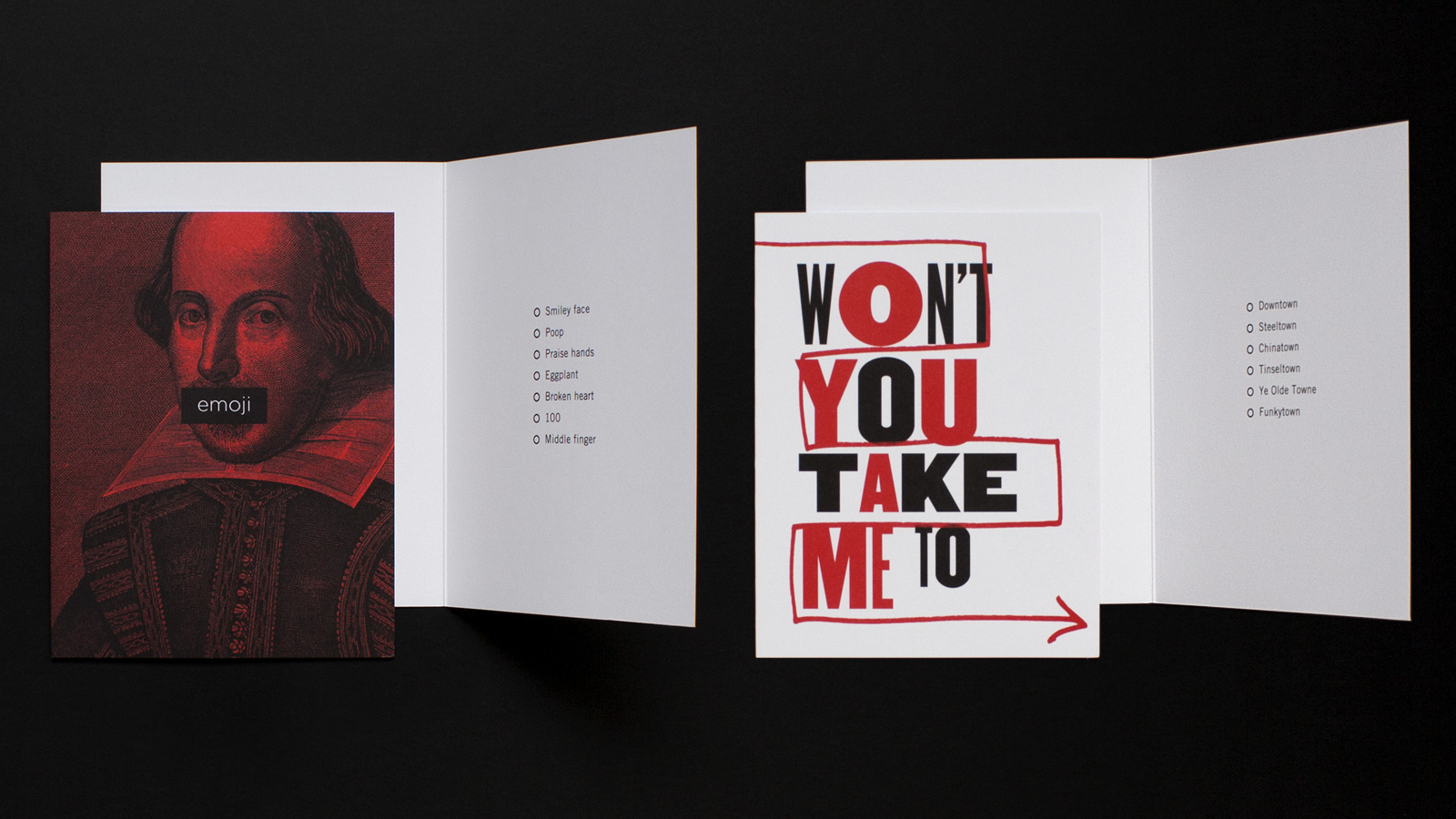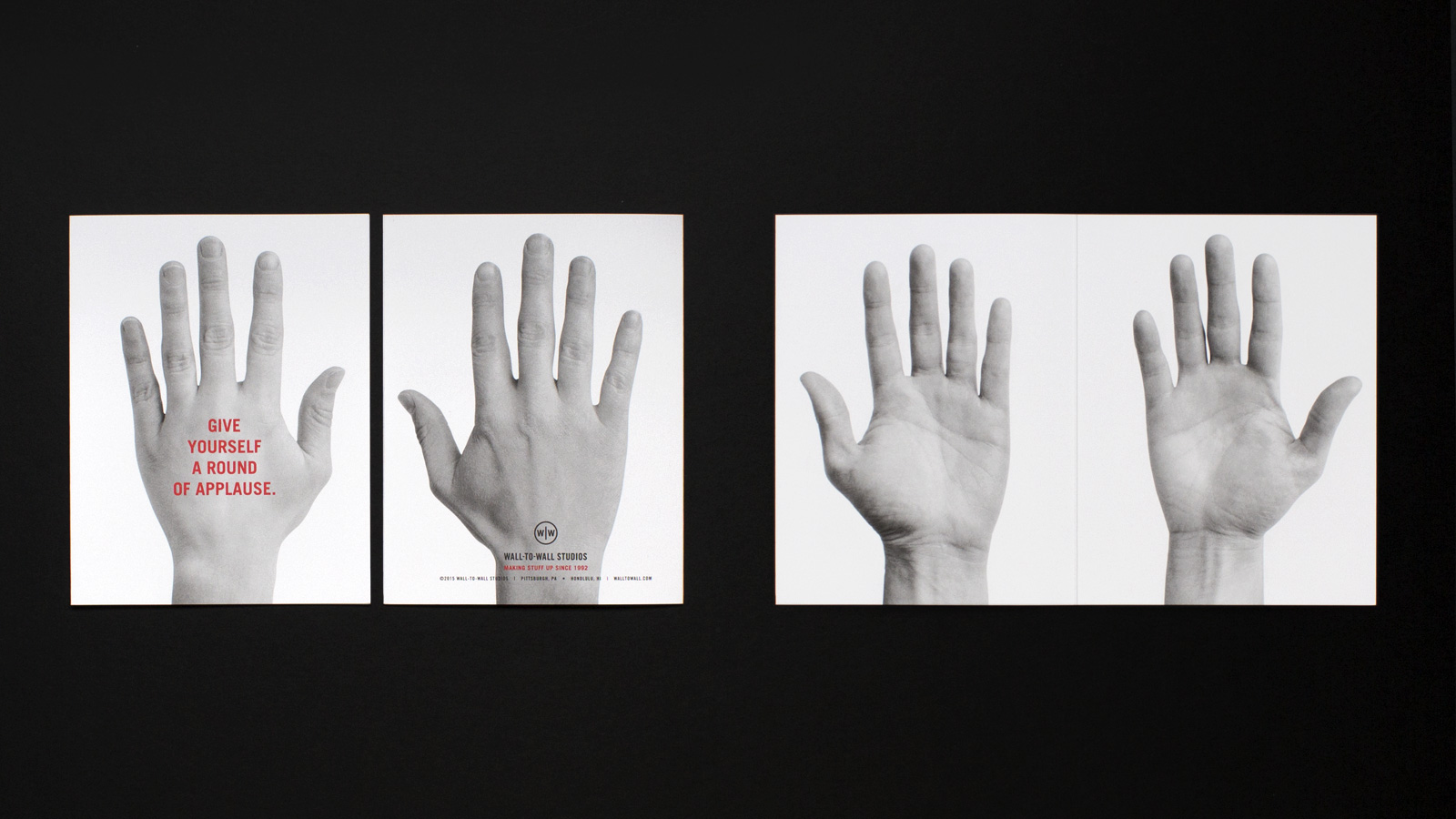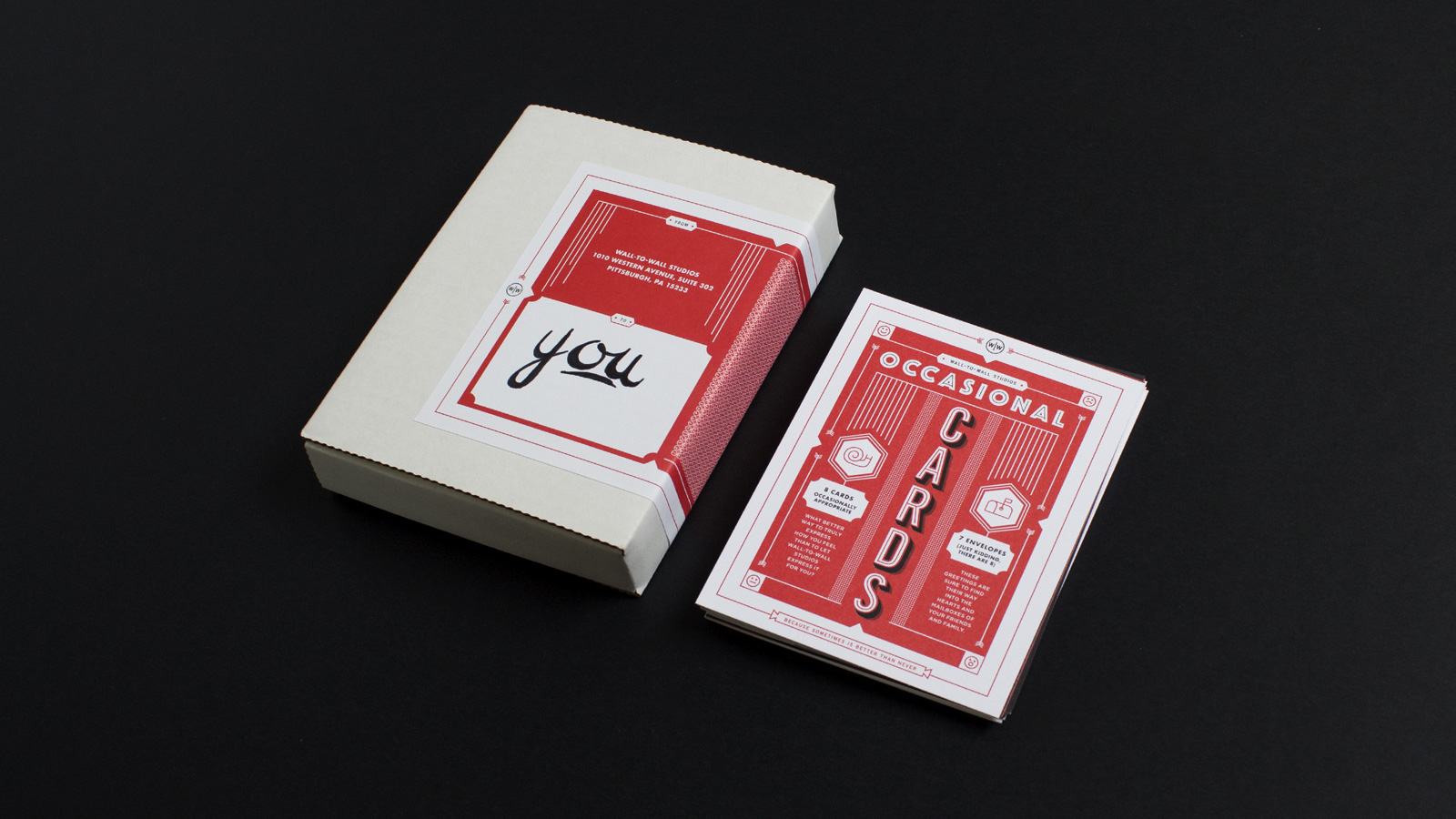 2016 SERIES
For the fifth edition, it was once again the Honolulu office's turn to direct the project, this year incorporating the world's brightest florescent orange ink and our first ever haiku:
   A haiku for you
   I spent a long time on it
   Whoops, I ran out of
In the 5th edition of the interactive Greeting Generator what does that mysterious counter do...?  The second person to figure it out and tell us wins a set of these cards.