VALLEY SCHOOL OF LIGONIER
Naturally Prepared
W|W designed and developed the integrated branding for Valley School of Ligonier, an independent, coeducational, nondenominational, day school for K-9 students situated on 400 beautiful wooded acres in the Laurel Highlands of PA. The collaboration began with a research-backed brand platform, strategic marketing & communications plan, followed by the design of the new identity system (logo, seal, tagline, stationery system & usage guide) and then all marketing & advertising. After a successful implementation of the award-winning identity, W|W was re-engaged to help extend the visual branding into additional touch points.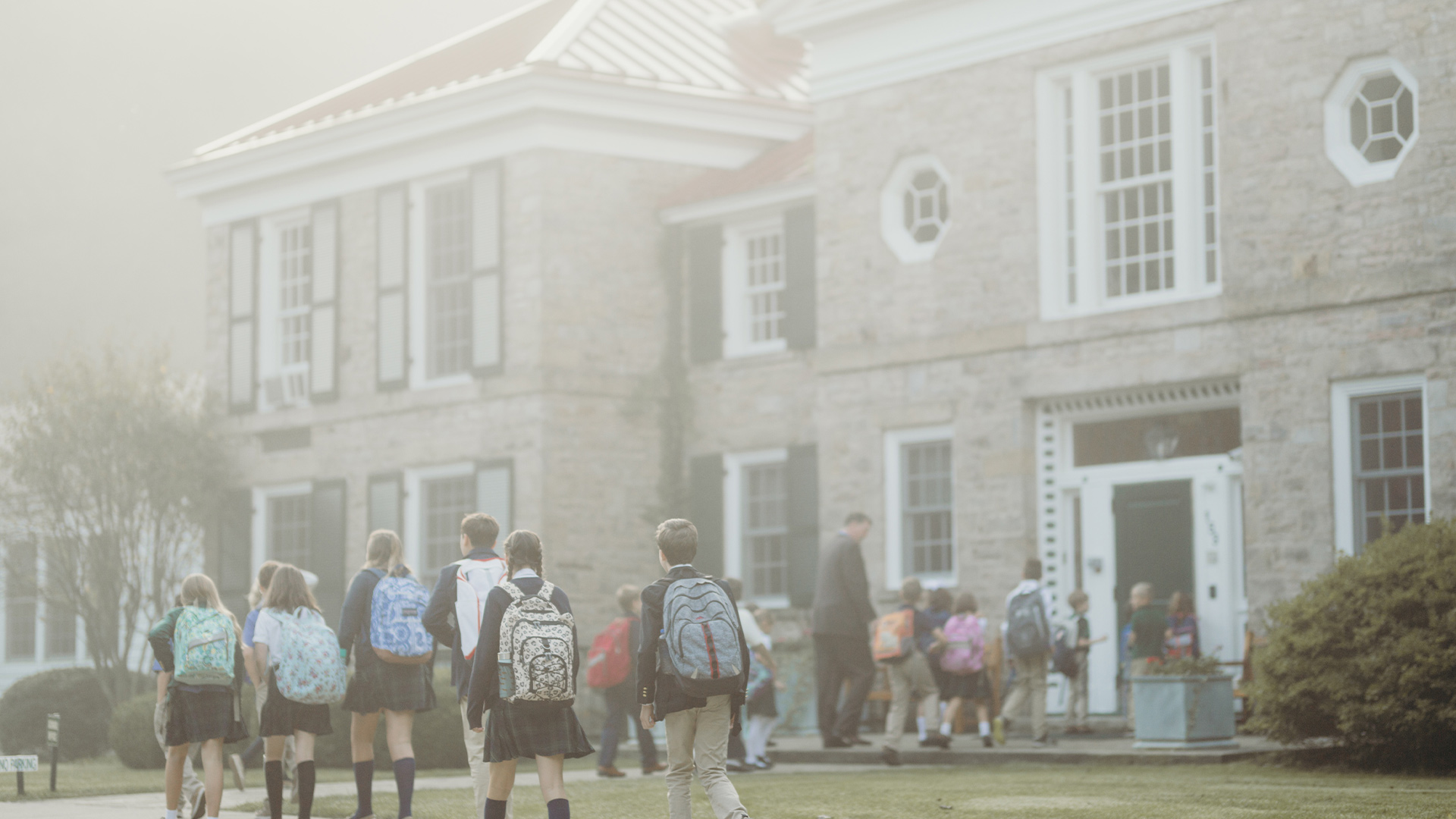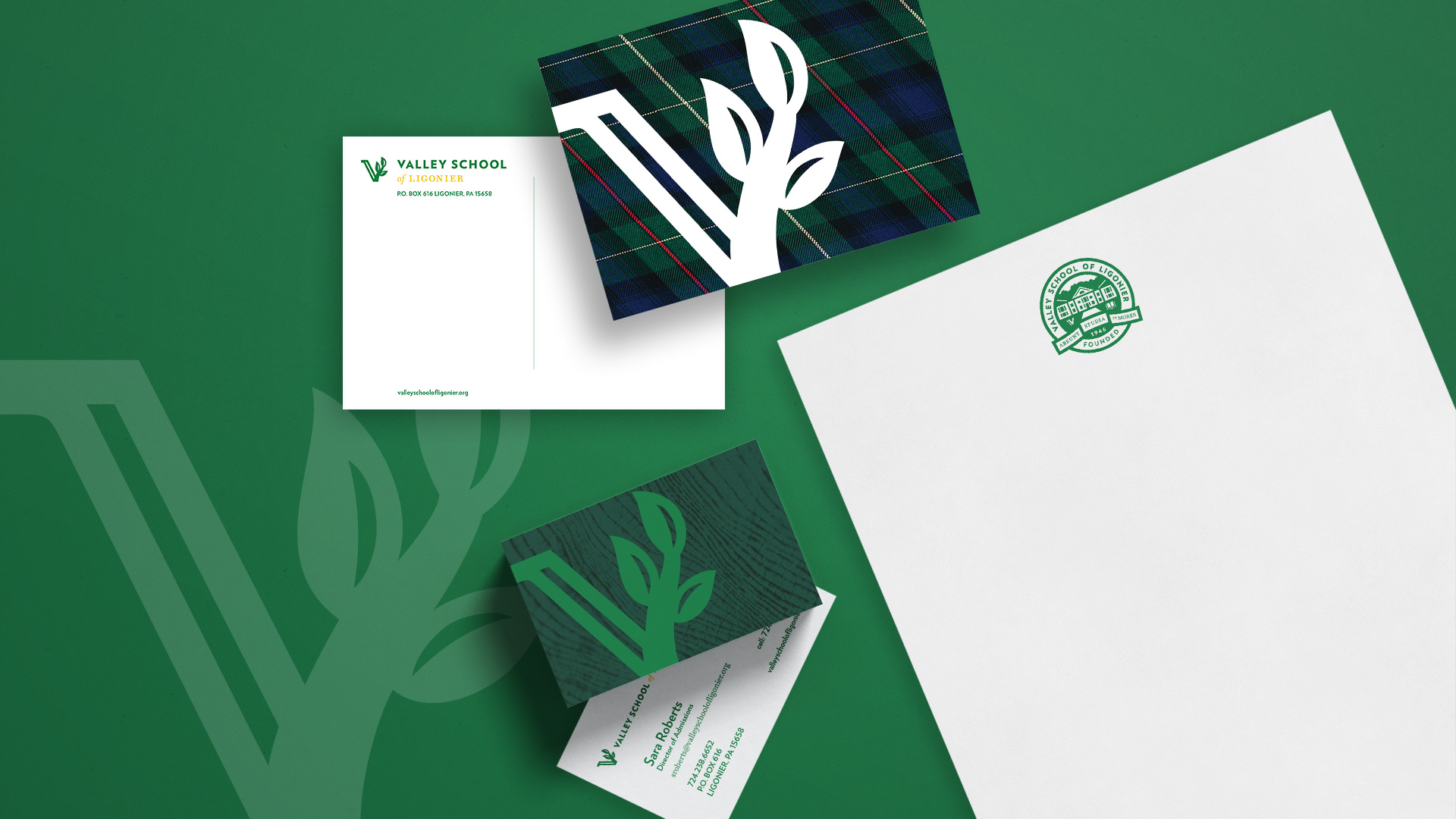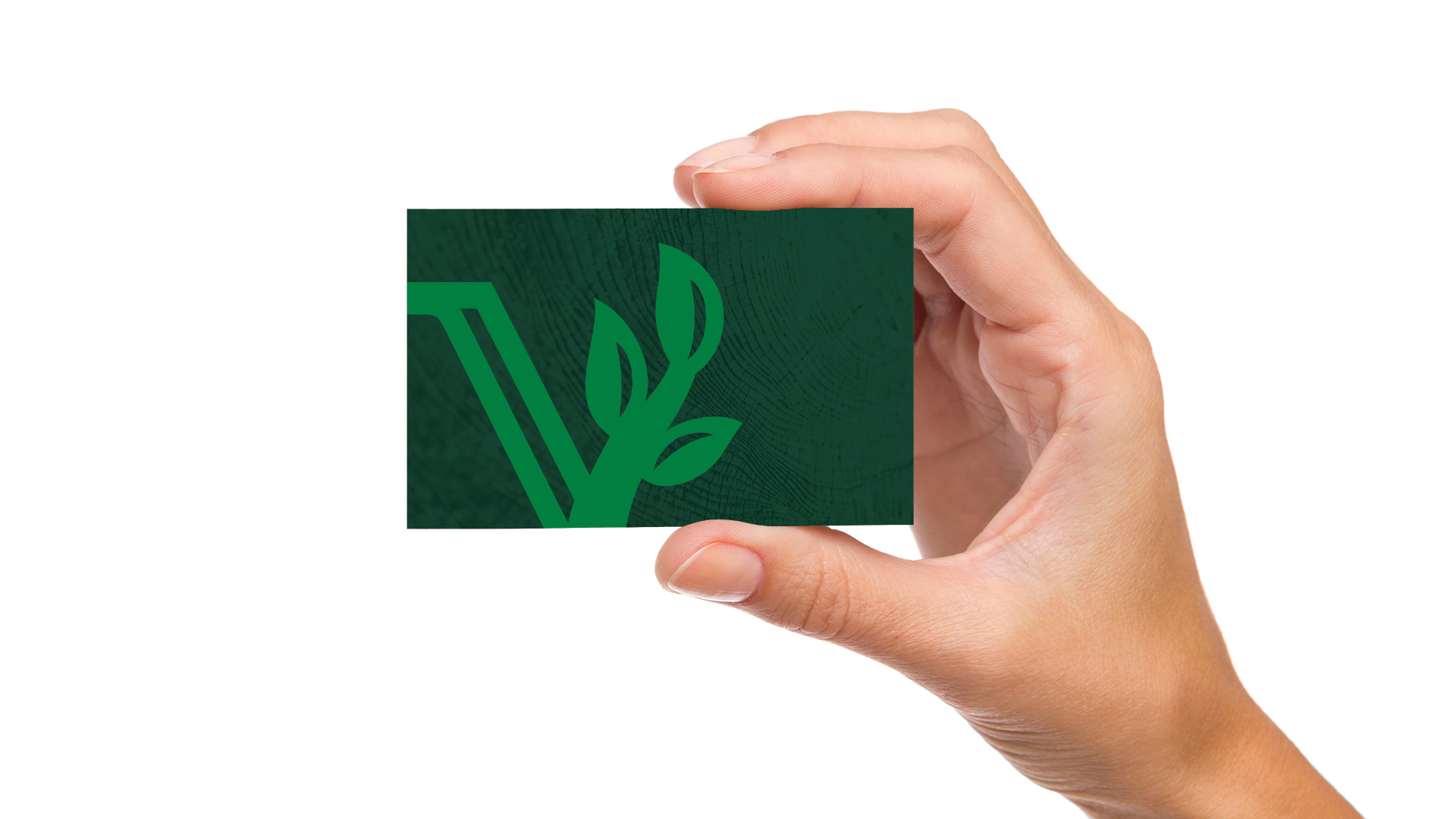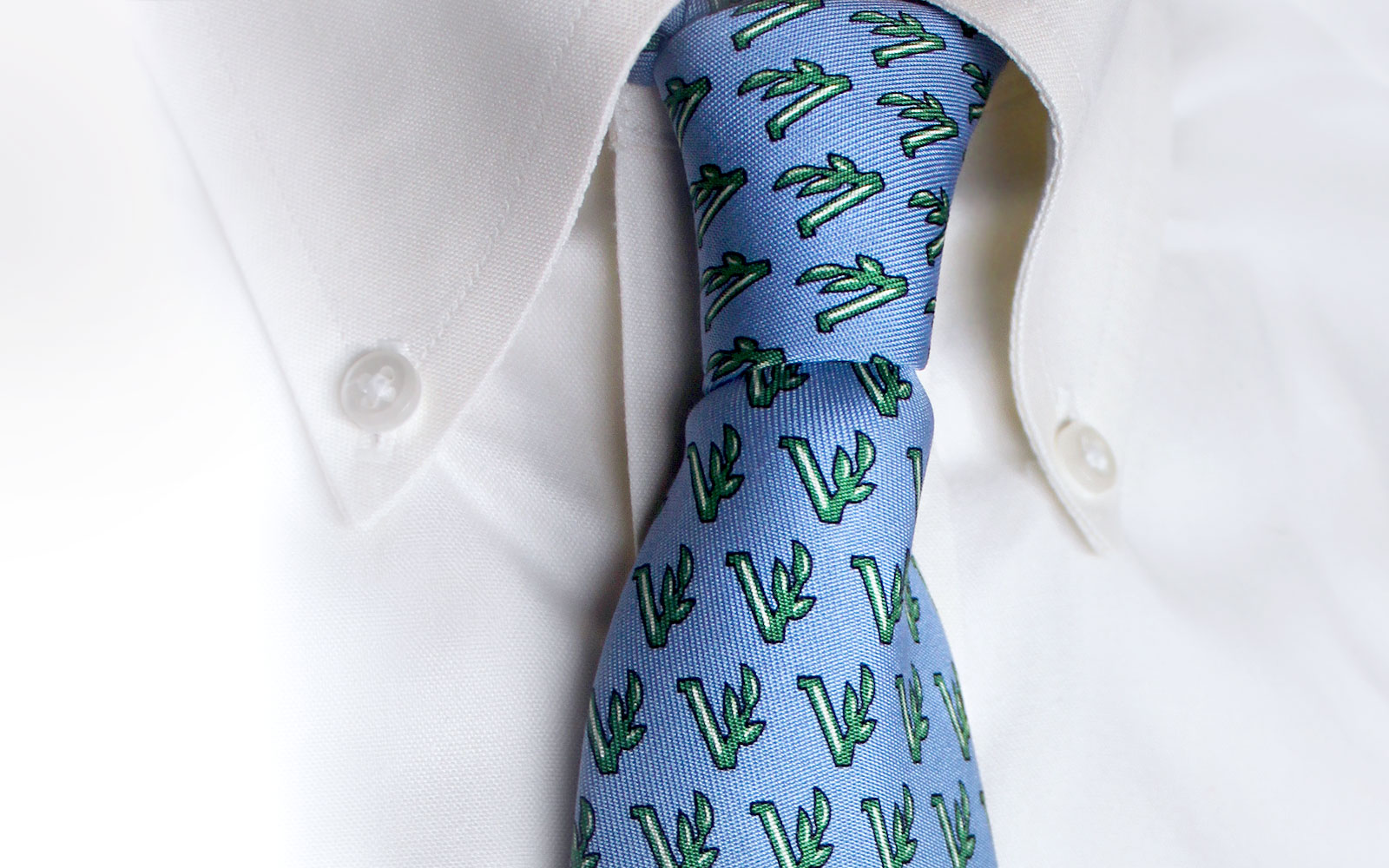 SUB BRANDING
To evolve the Valley School of Ligonier brand, W|W extended the graphic toolkit to include a robust color palette and flexible font family. A digitized version of the Valley School plaid, derived from the official uniforms, was created with the angle of the plaid matching that in the logomark "V". W|W designed a set of custom icons that represent important aspects of child development at Valley School, as well as those for programs, curriculum and locations around campus to support ongoing communication and navigation. A heroic, super graphic was created to illustrate the school's Core Values. W|W created a contemporary version of the official Valley School of Ligonier seal that maintained all the original ingredients but was redrawn to become a more powerful graphic. Finally, W|W updated the design of Valiant, the Valley School mascot, such that it became a more dynamic and usable brand character by the campus community.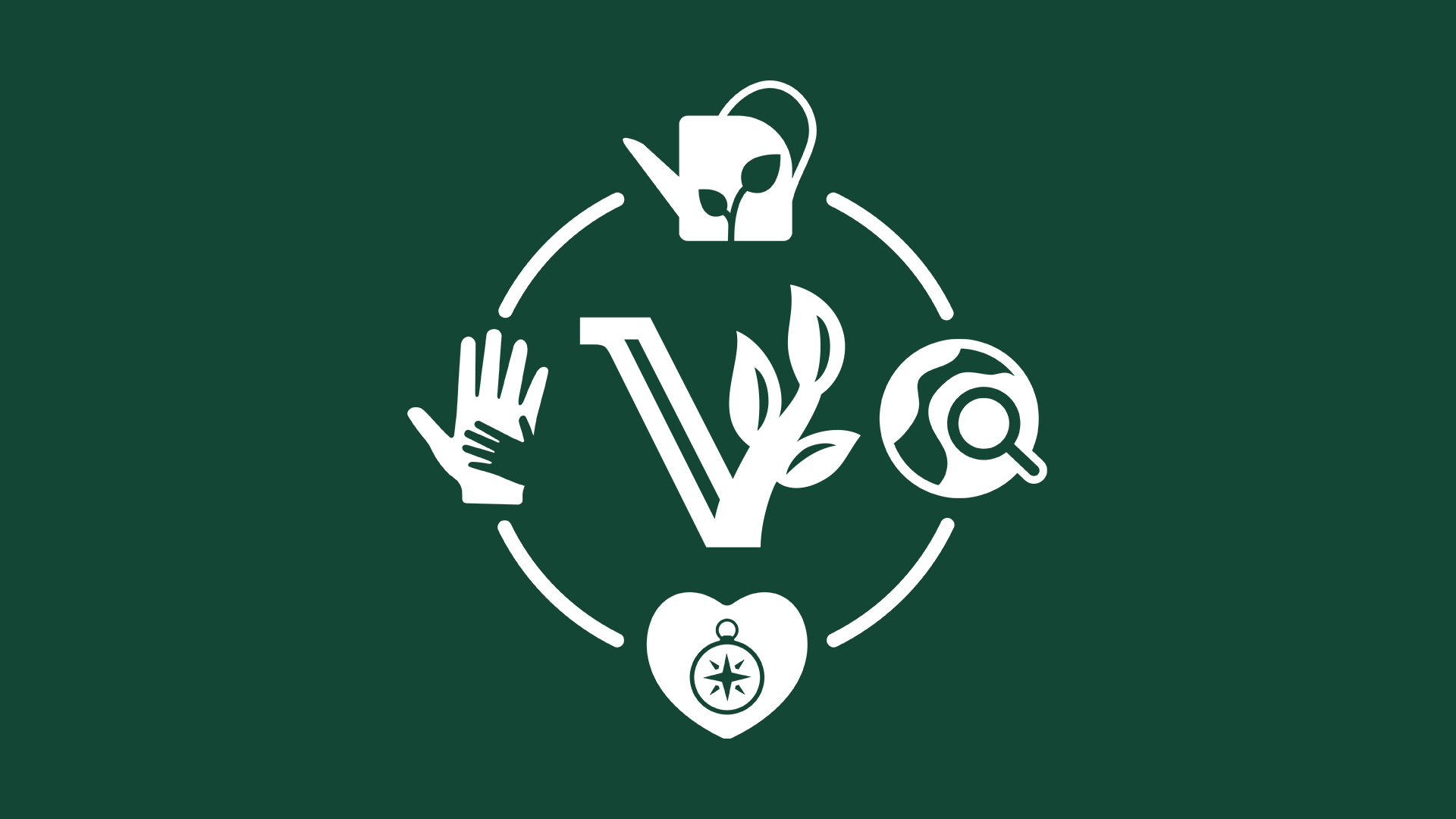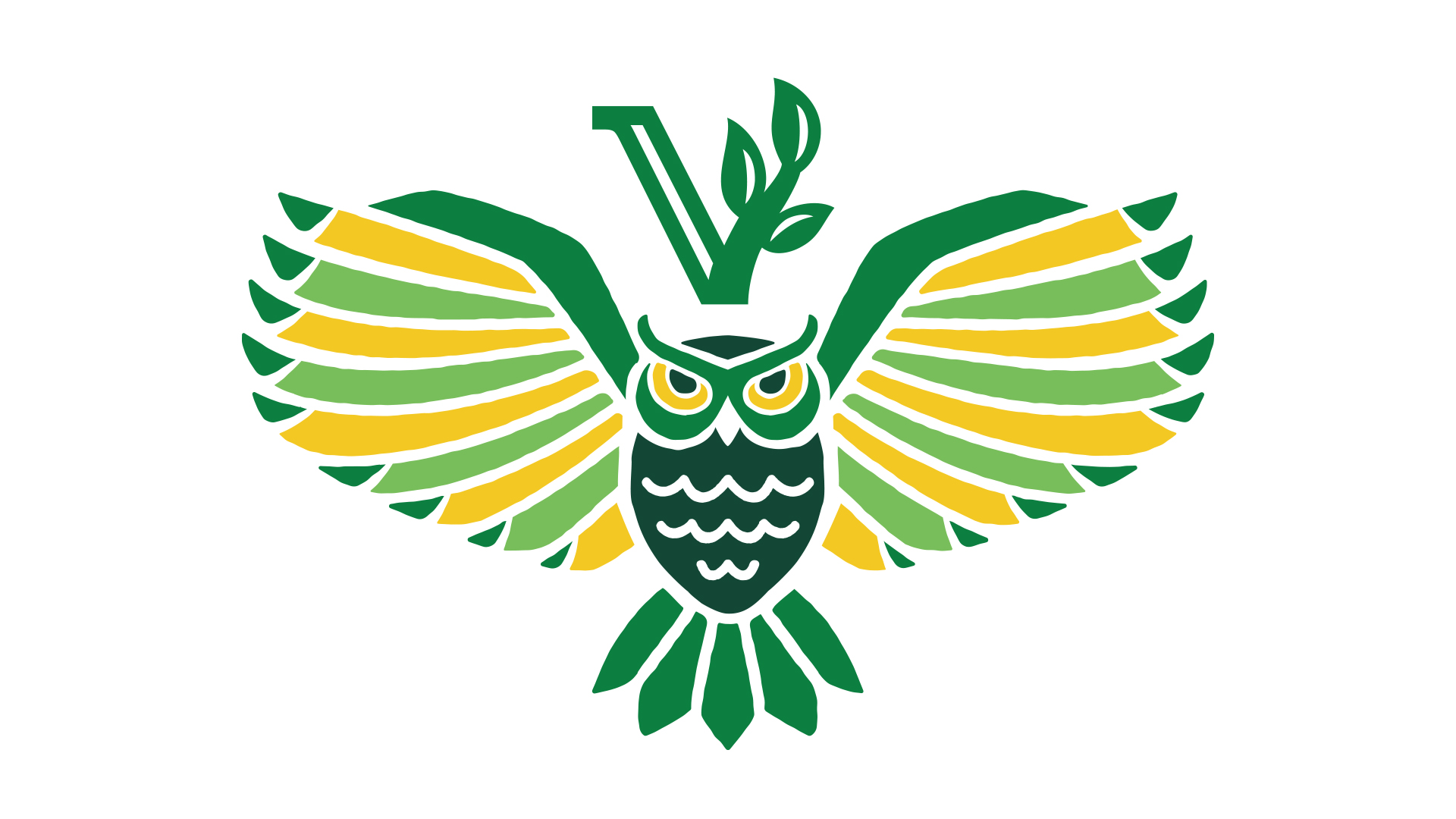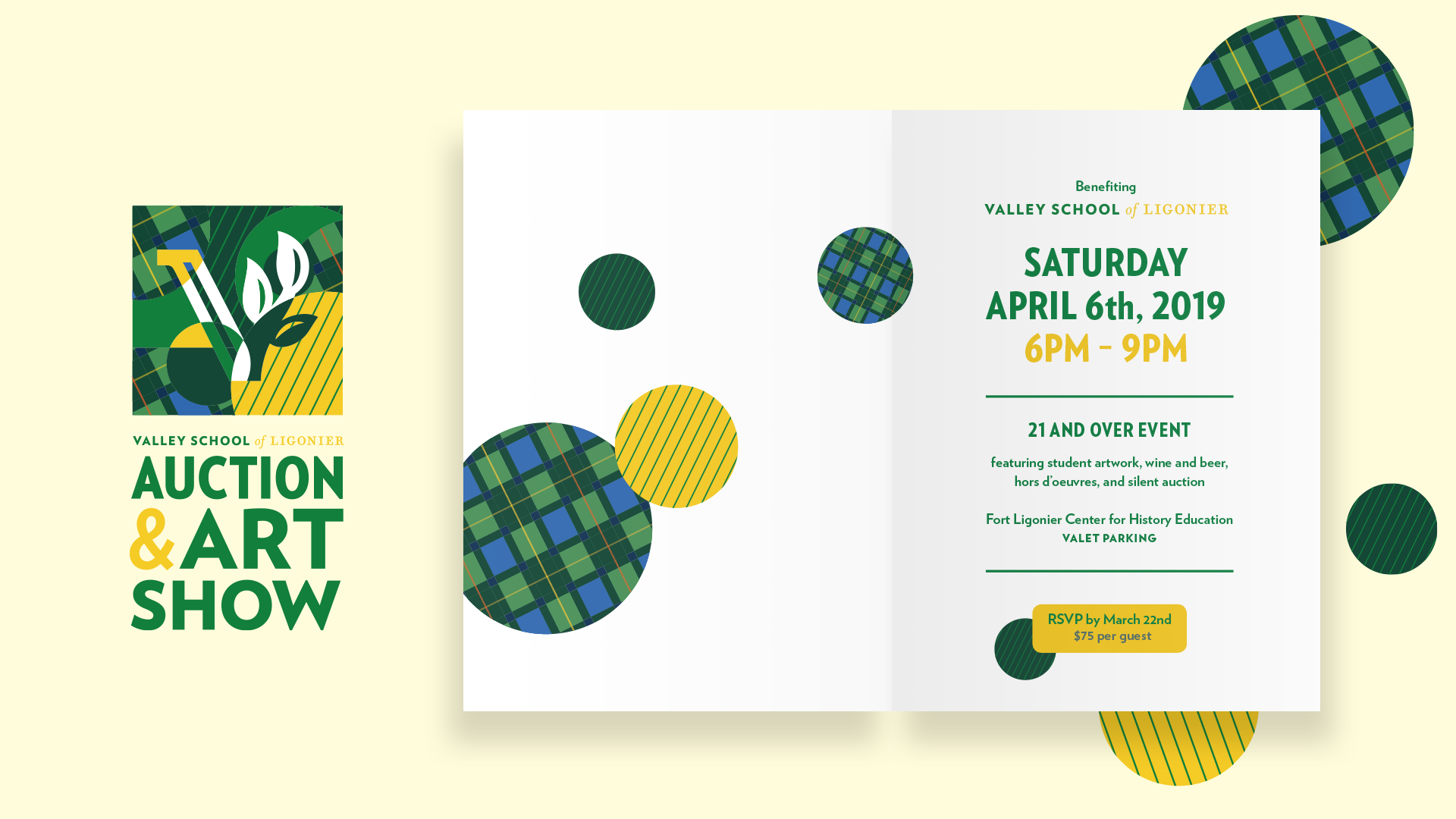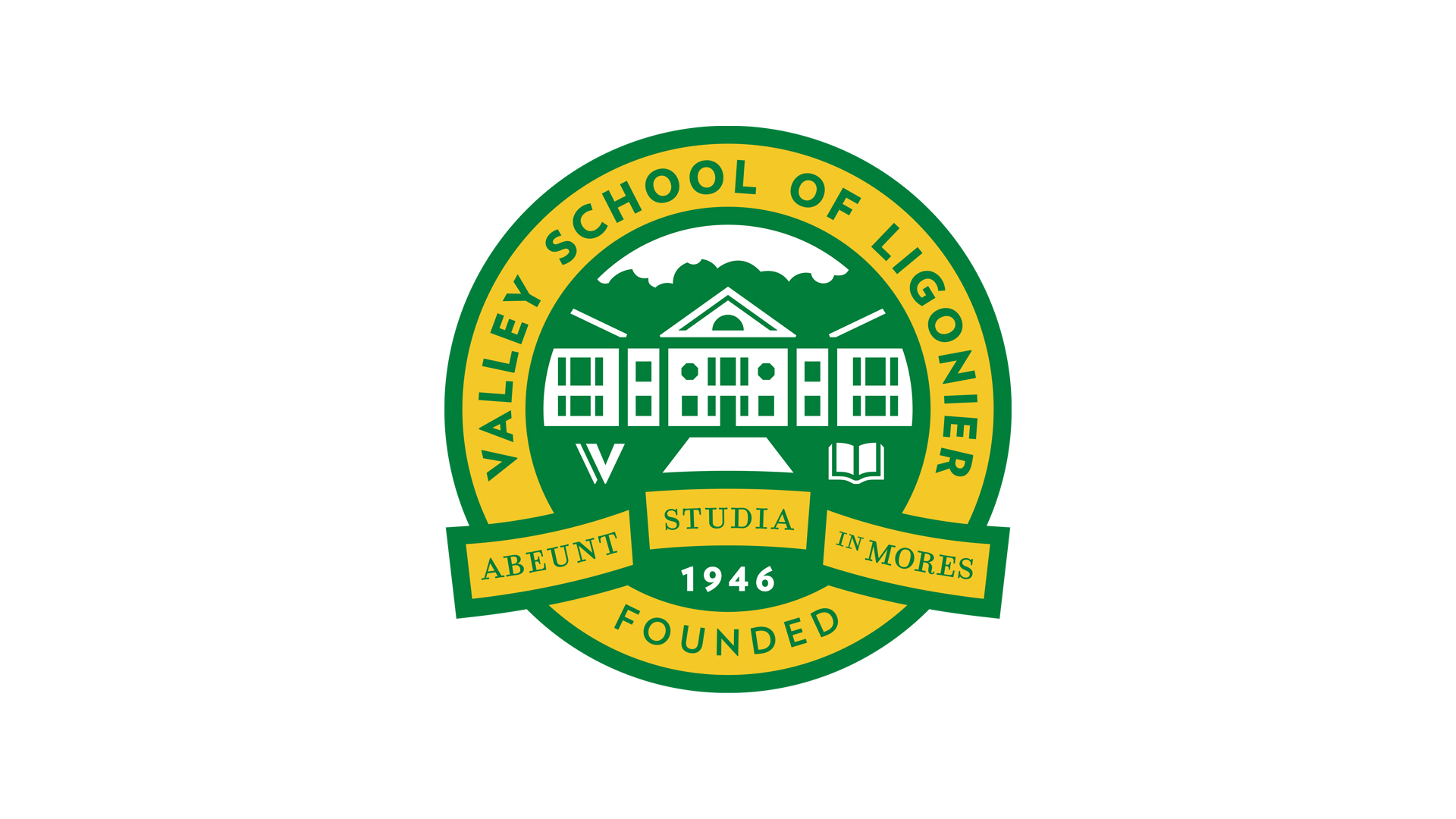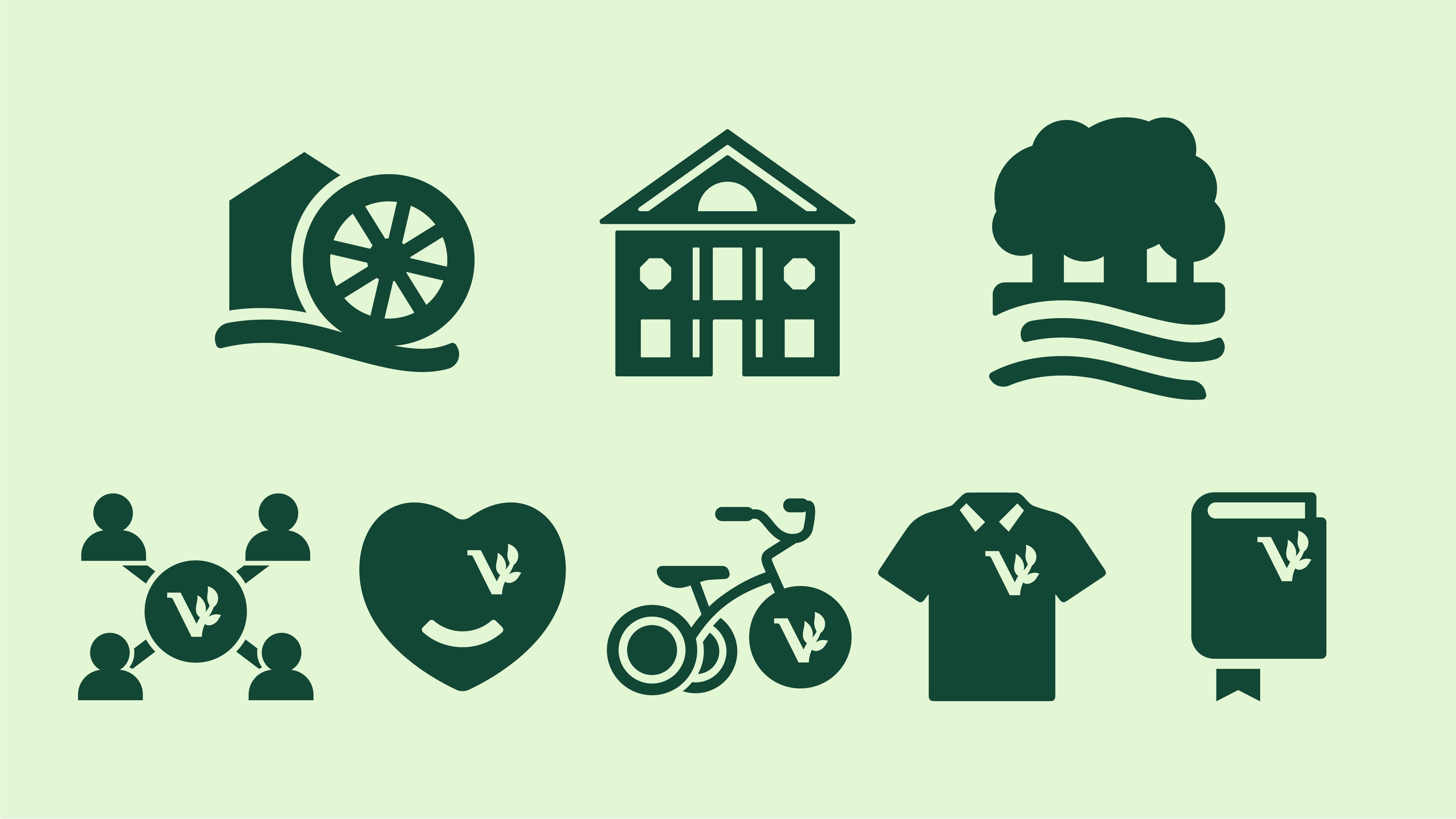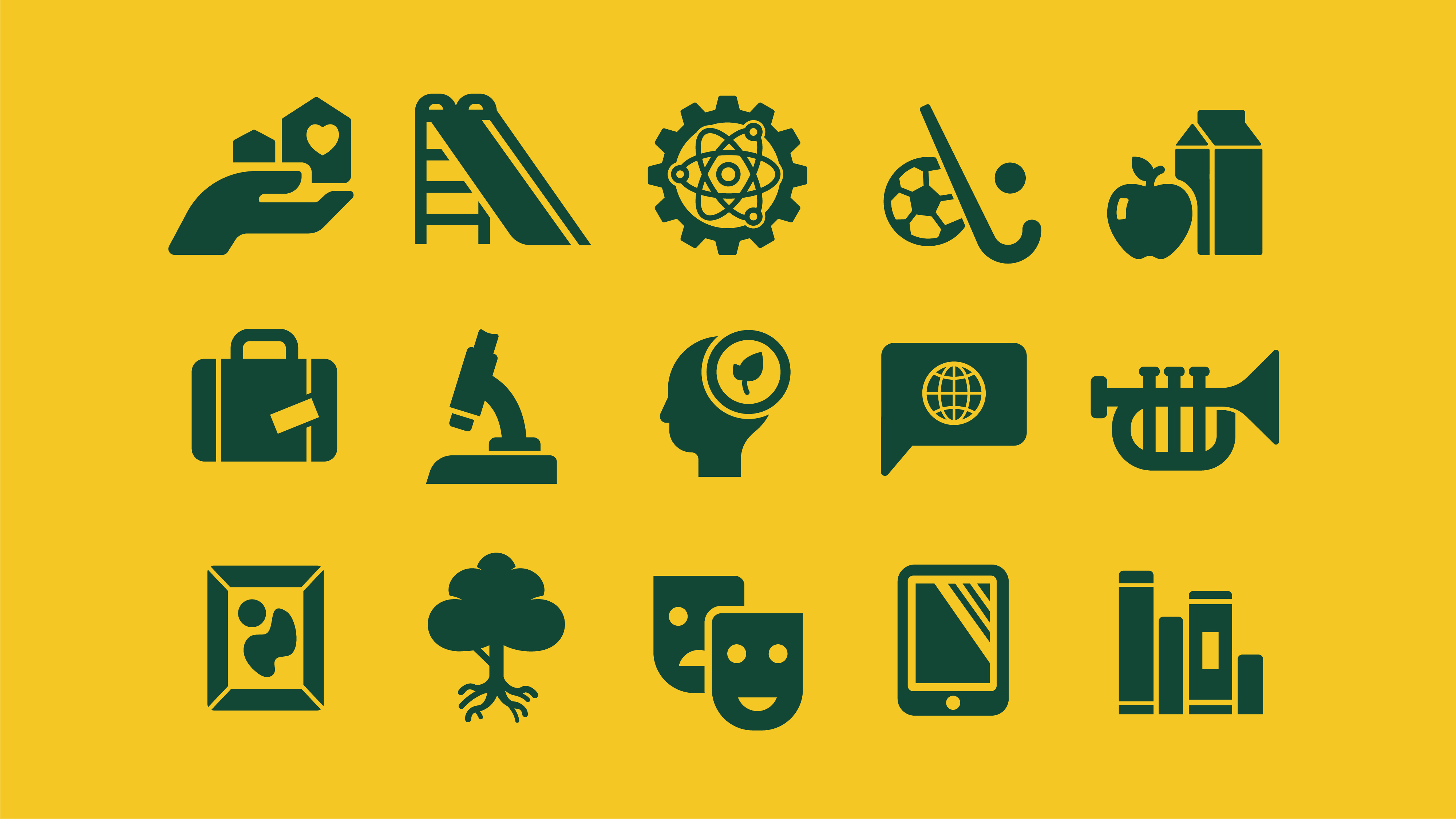 MARKETING
The brand style guide developed by W|W for Valley School included a type-driven messaging system that leverages "Naturally", a uniquely important word in the school's brand lexicon, and is placed on a canvas of naturally occurring textures on campus. Another theme designed by W|W is used to communicate the ideals of resilience, learning from failure, experiential learning and independence where a keyword is crossed out from a phrase by an element of nature, such as a branch or leaf, resulting in the meaning of the phrase changing from a negative connotation to positive.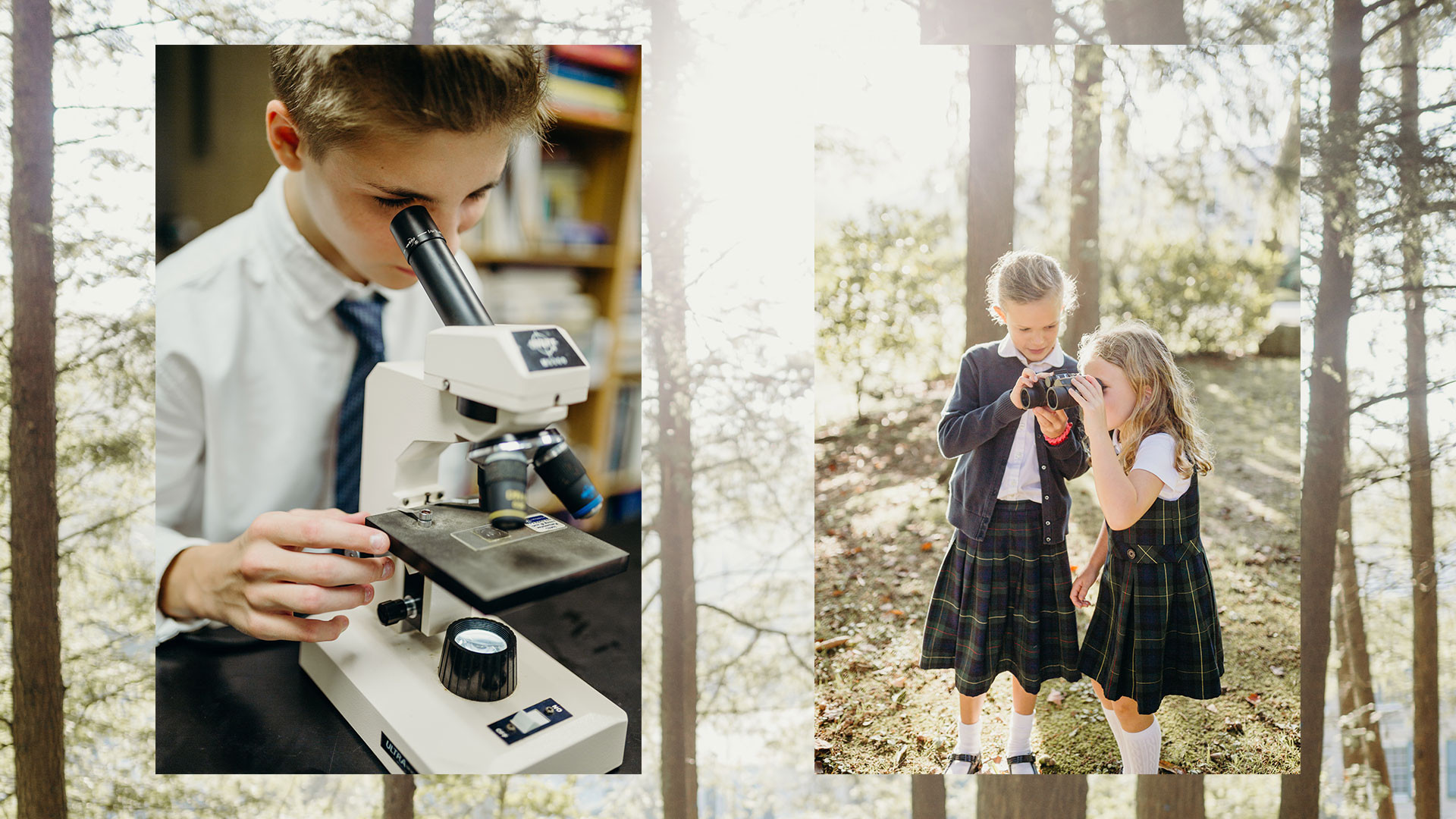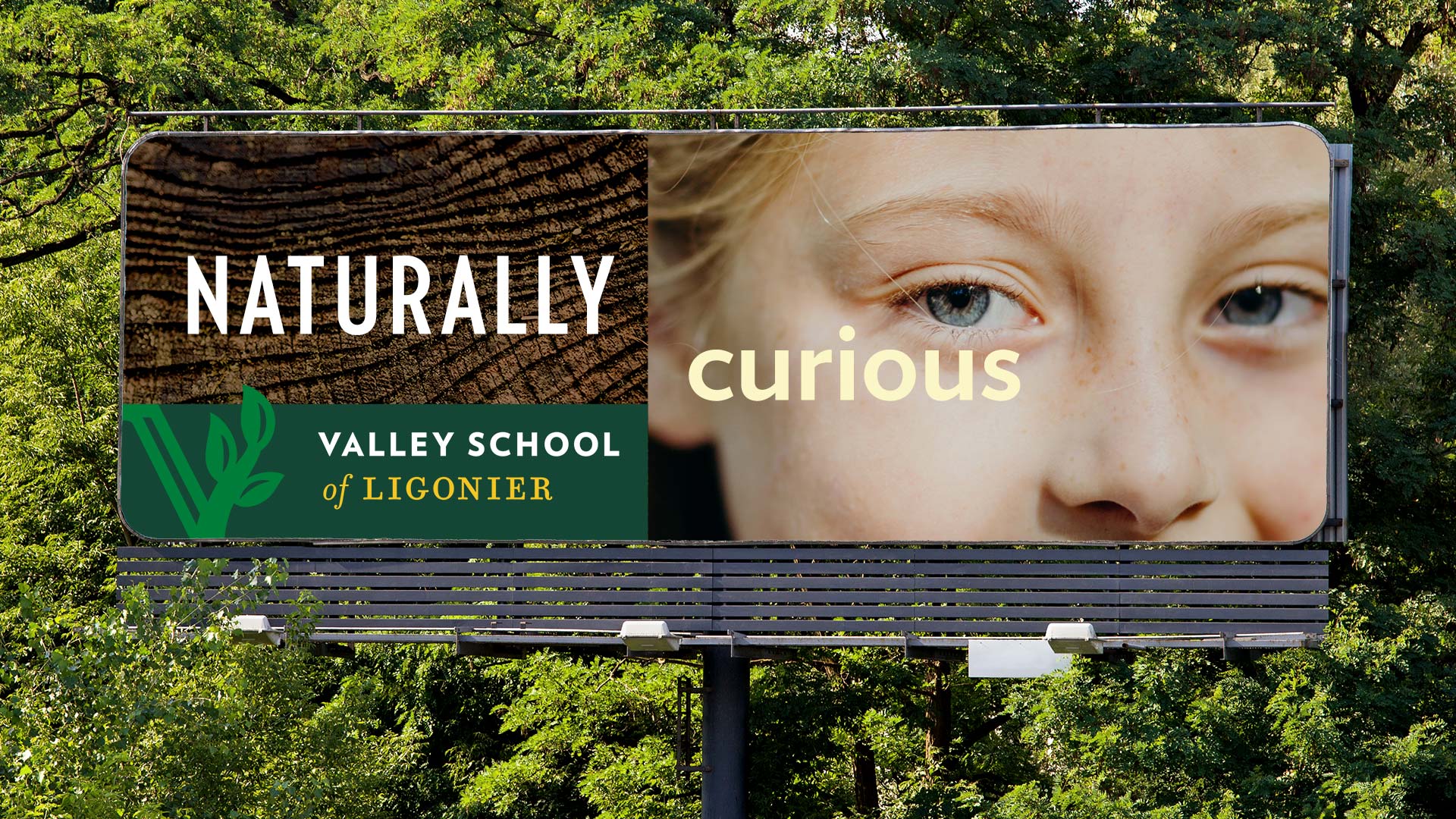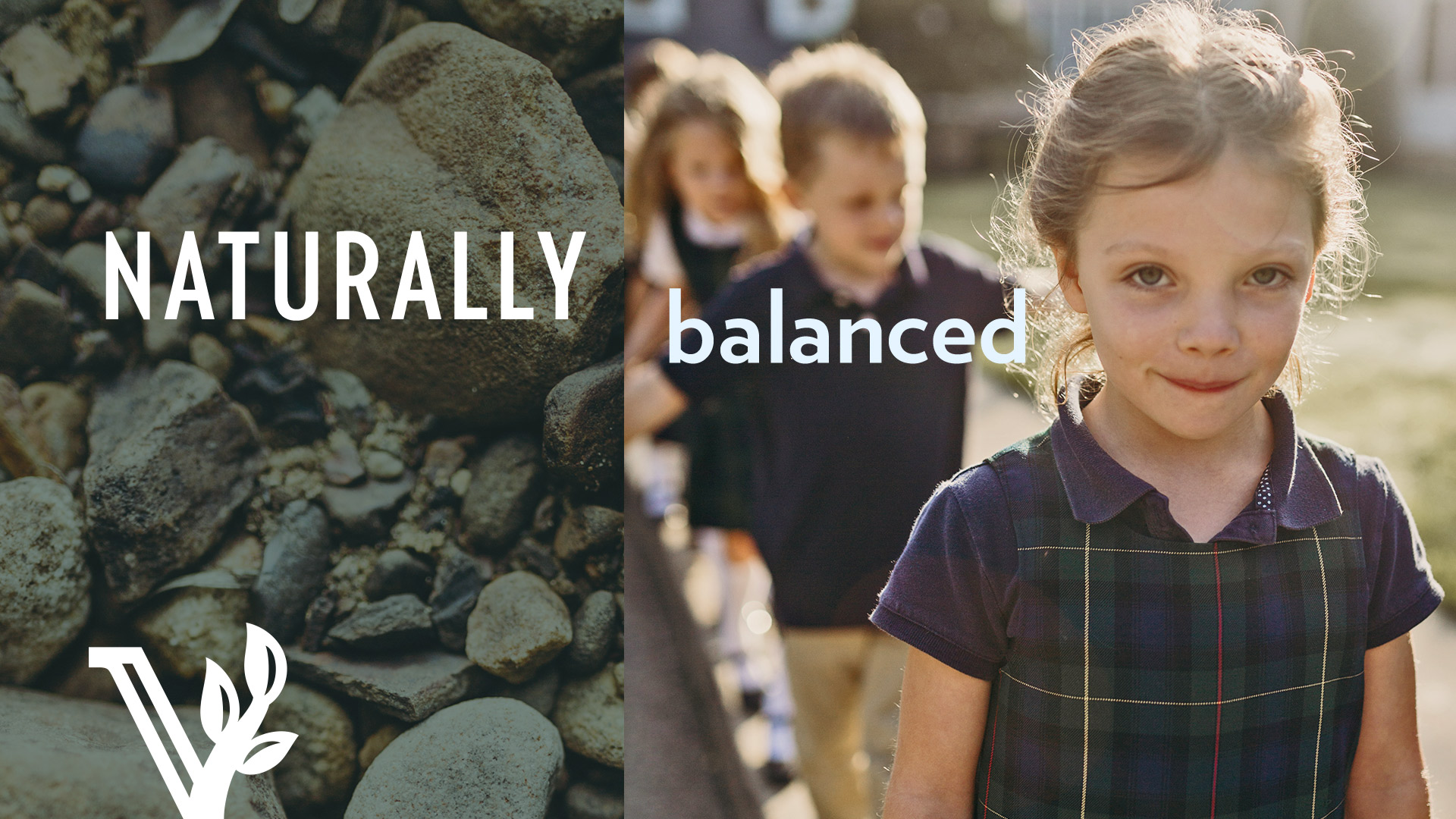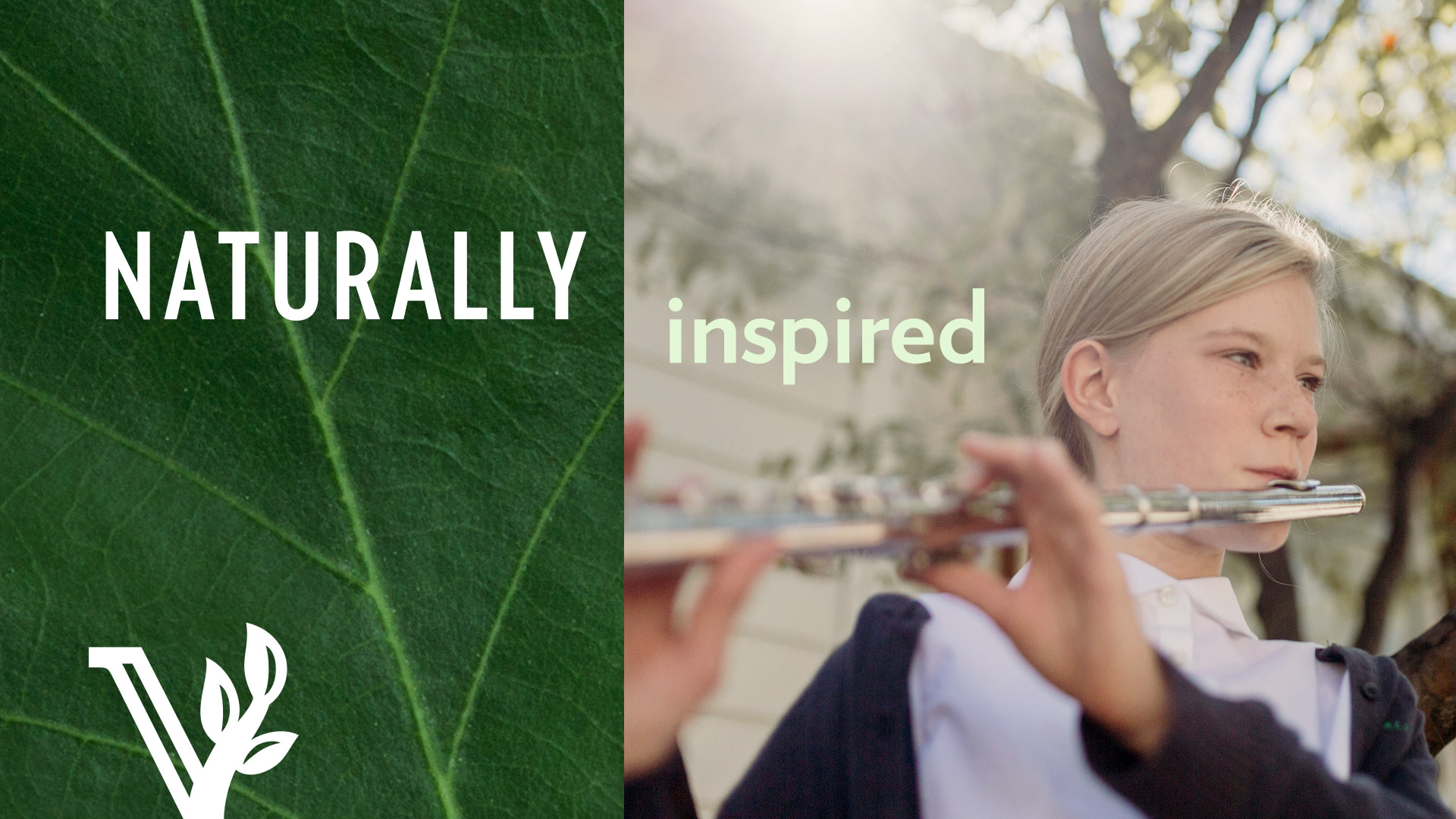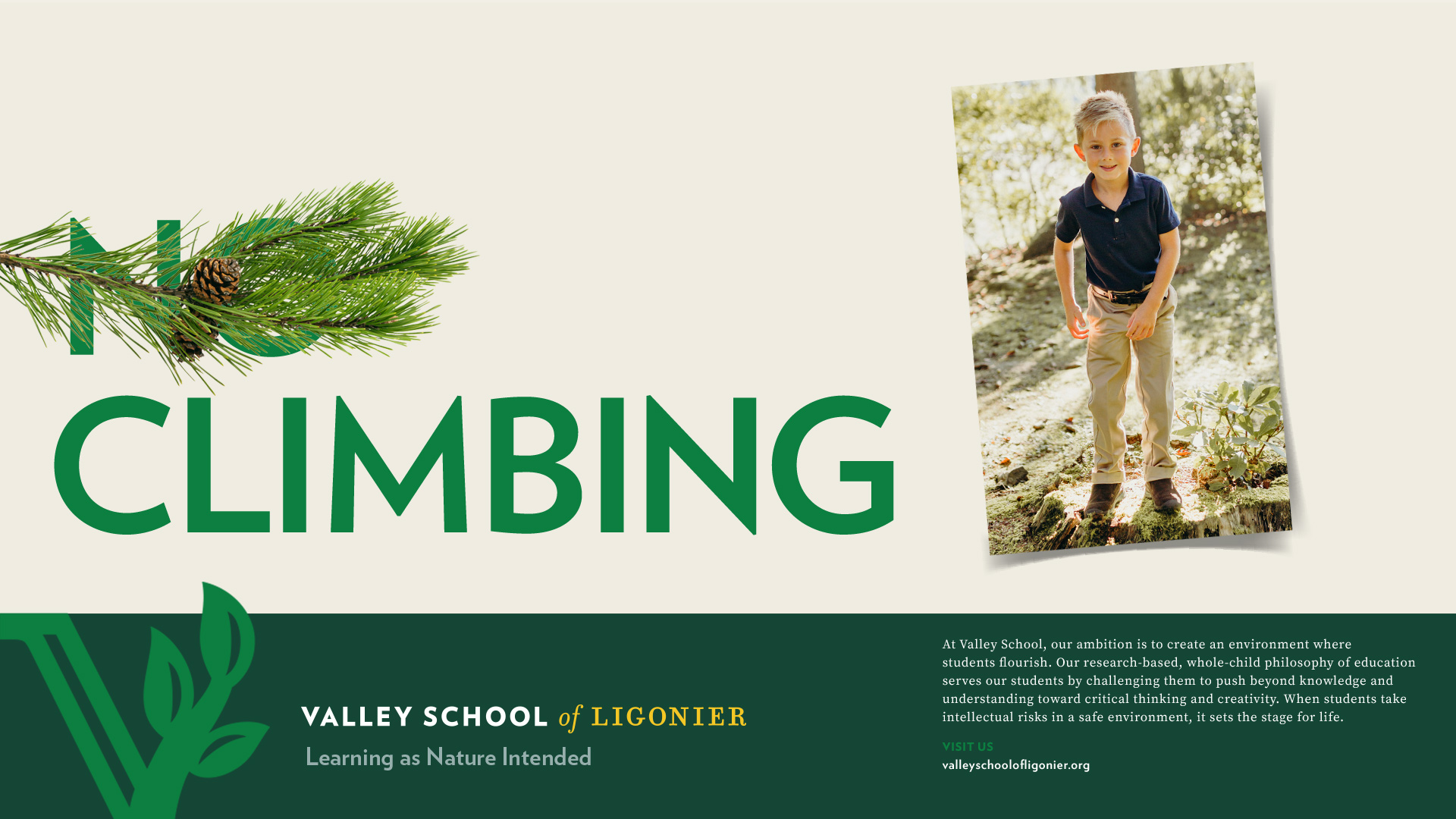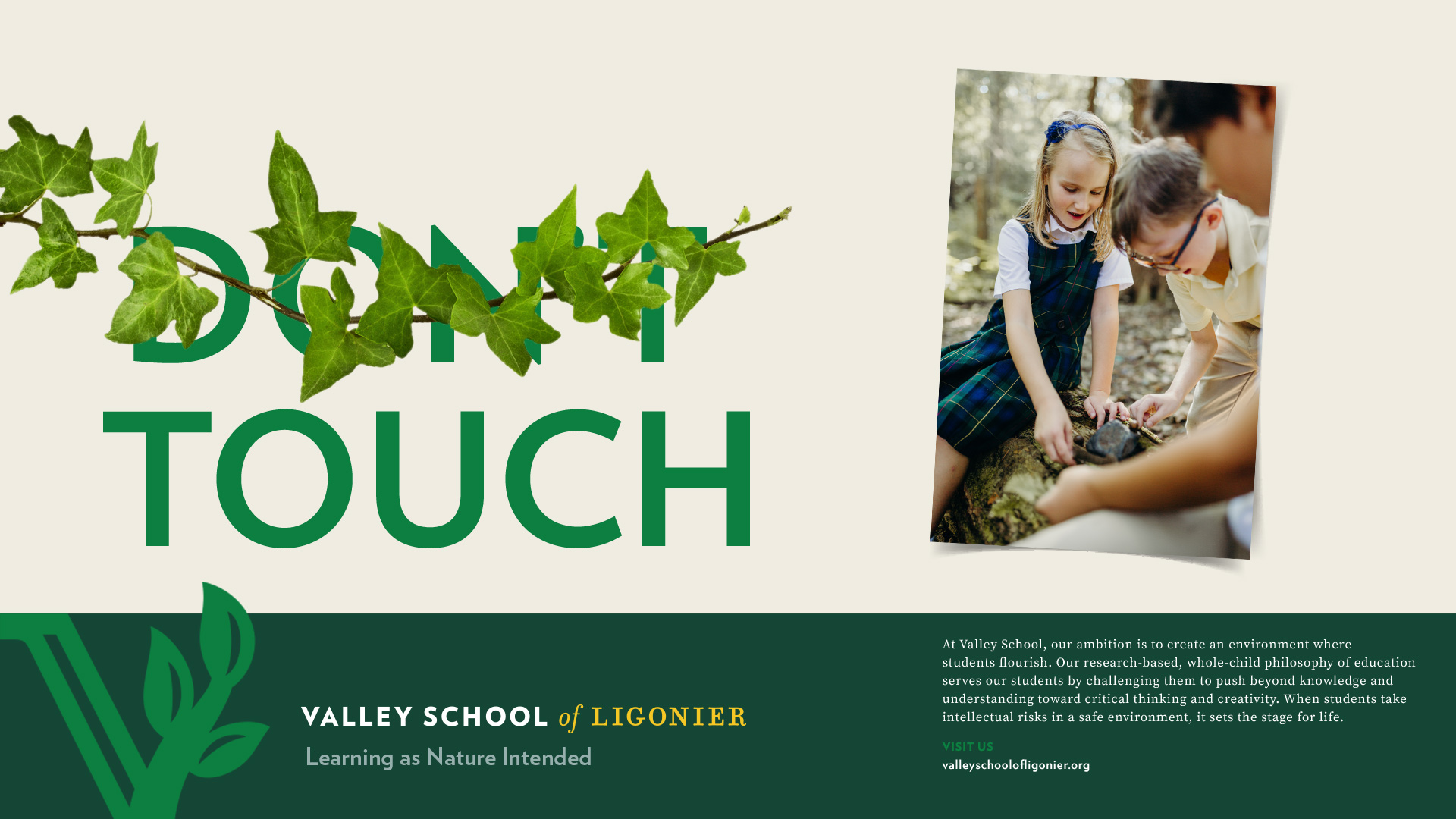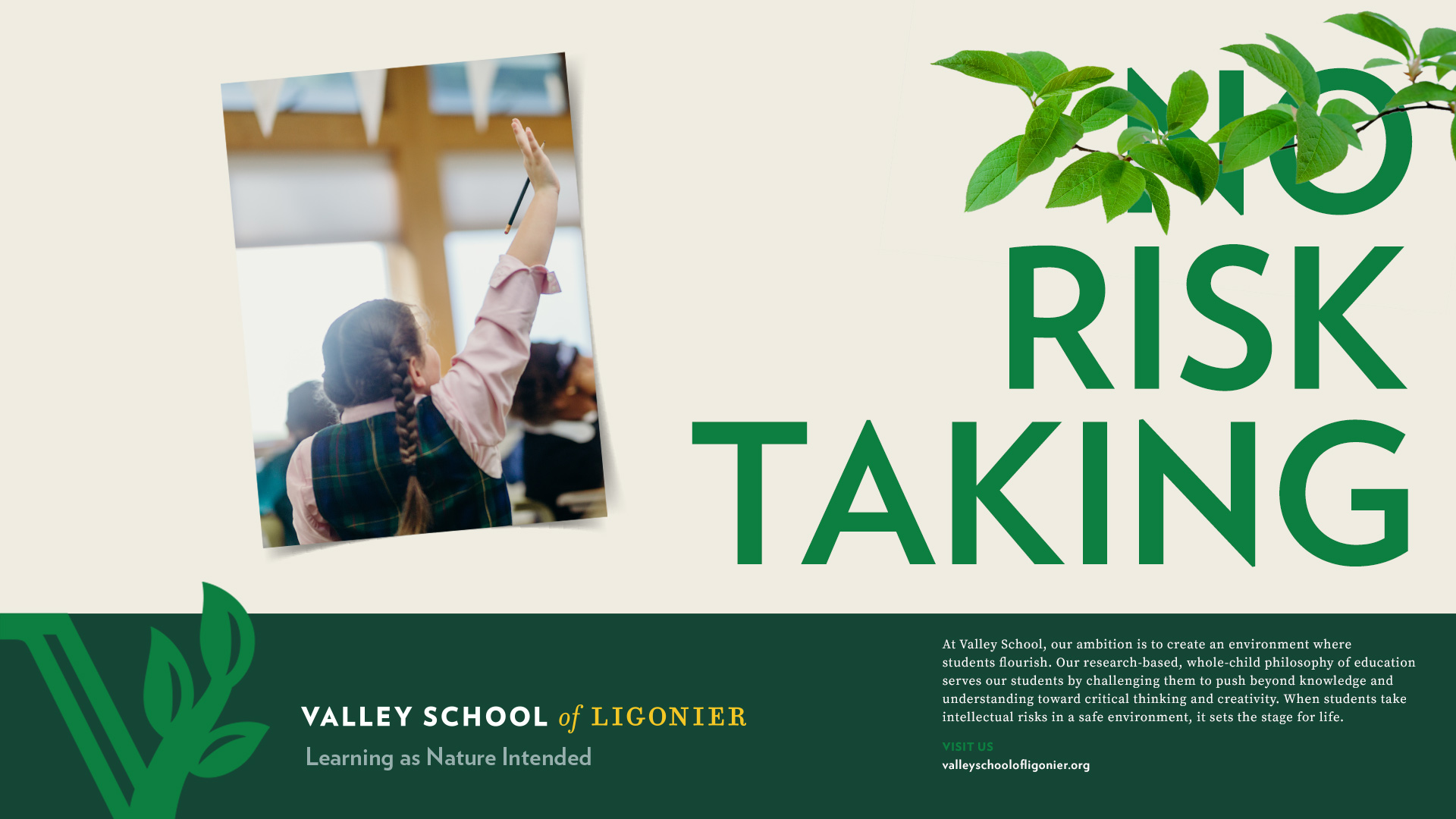 DIGITAL
In addition to creating a set of optimized graphic assets for Valley School's digital marketing, W|W executed a design audit of the school's website that included recommendations and guidelines for implementation of the visual identity system and branding.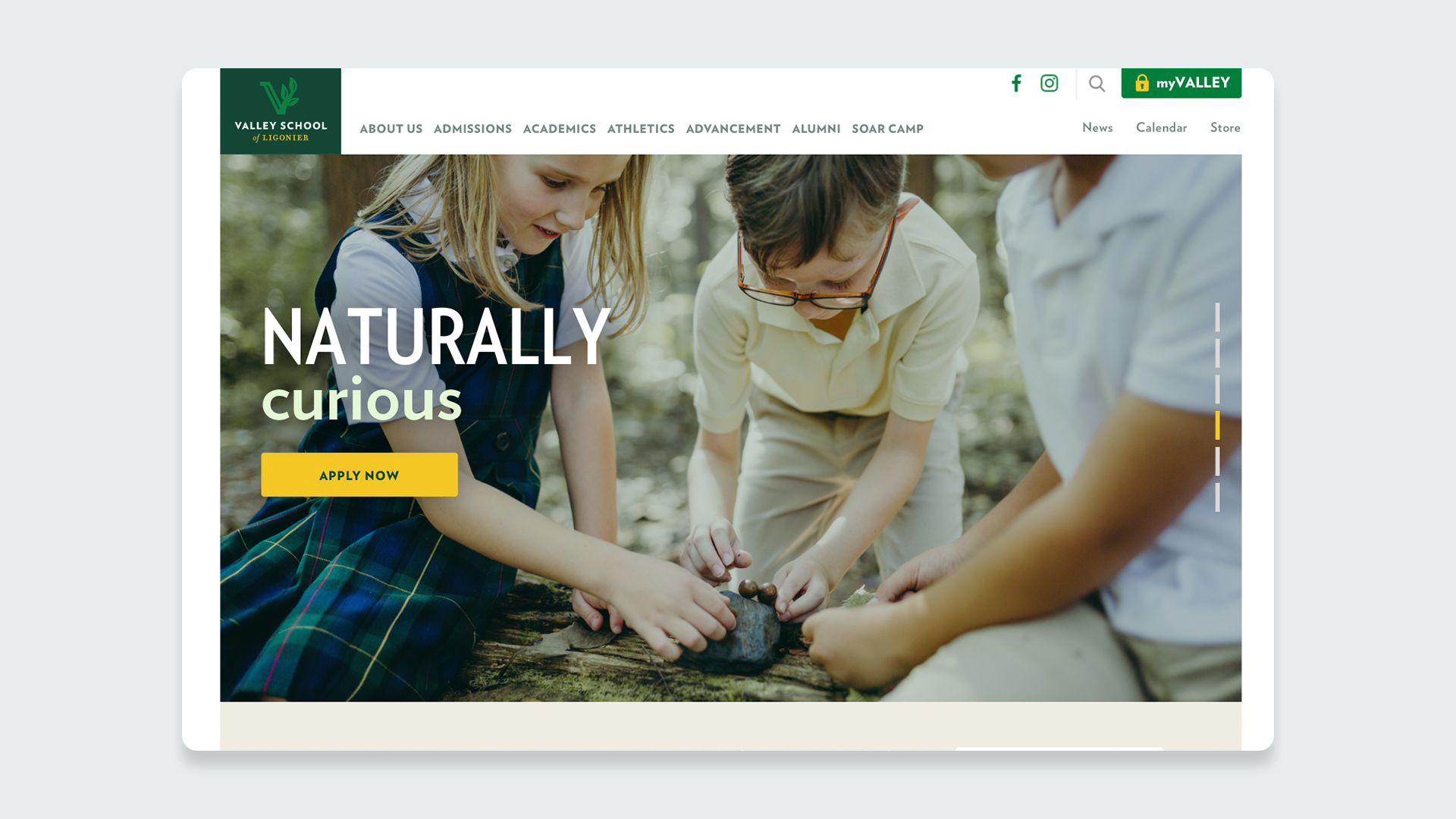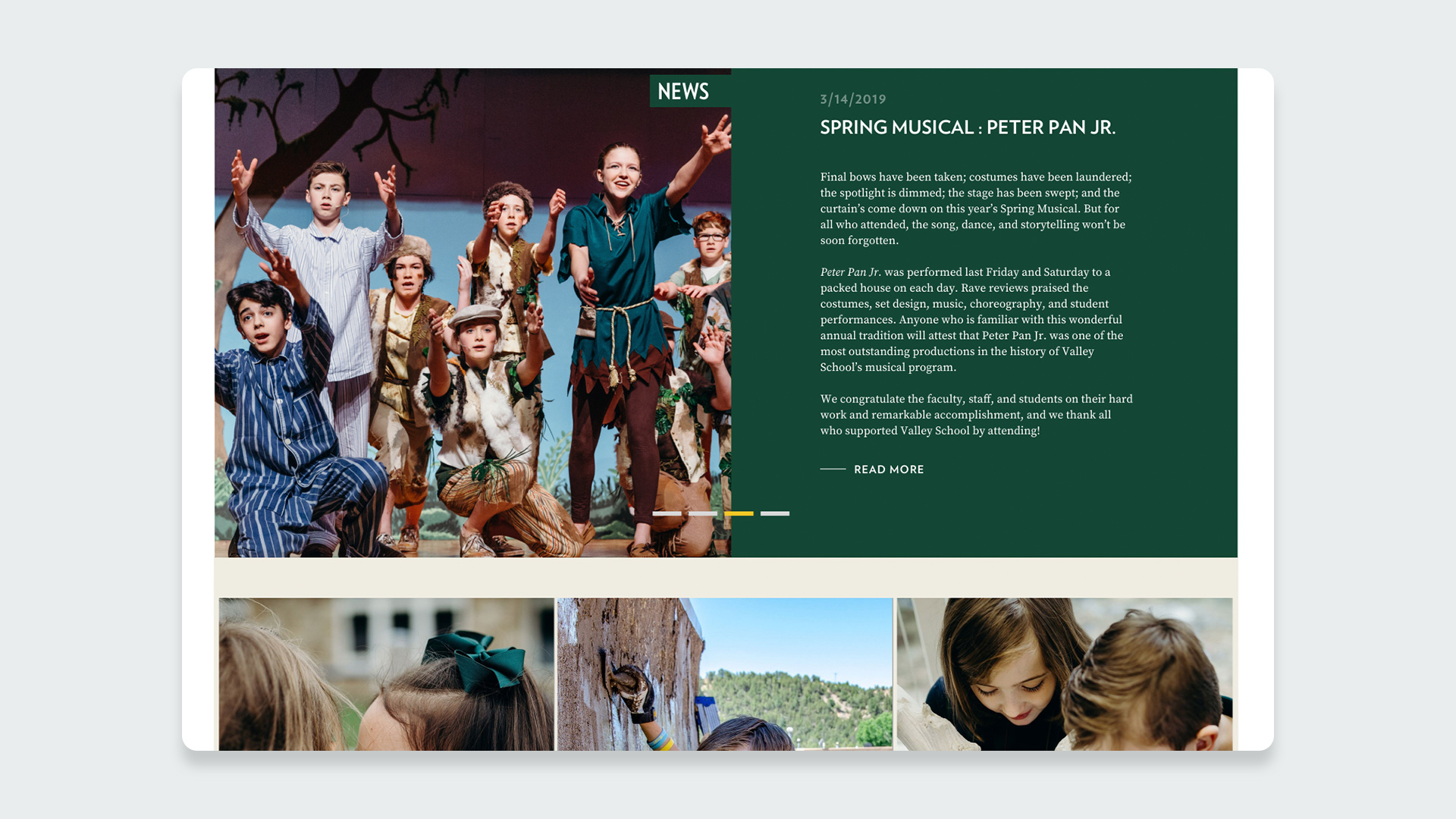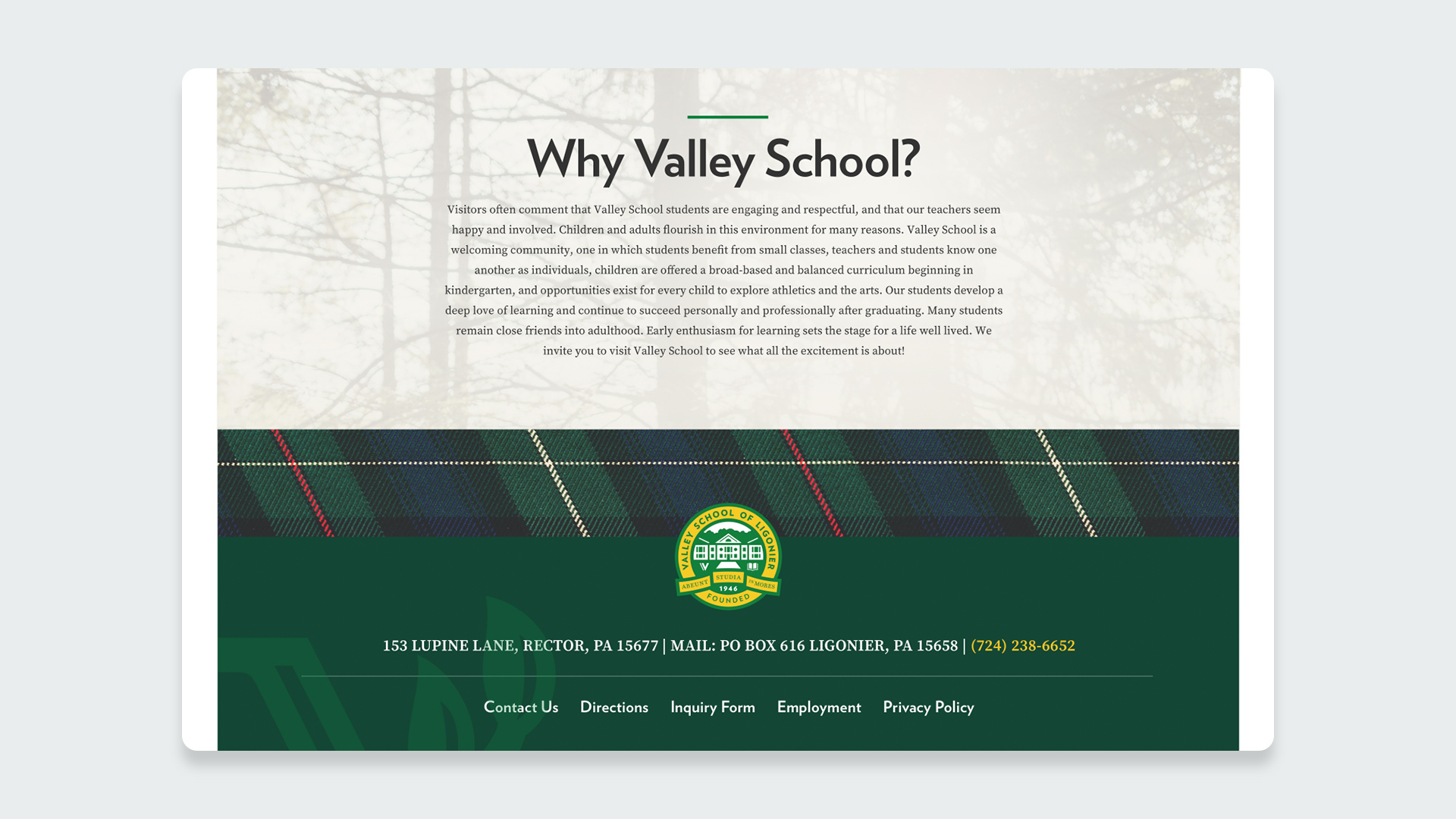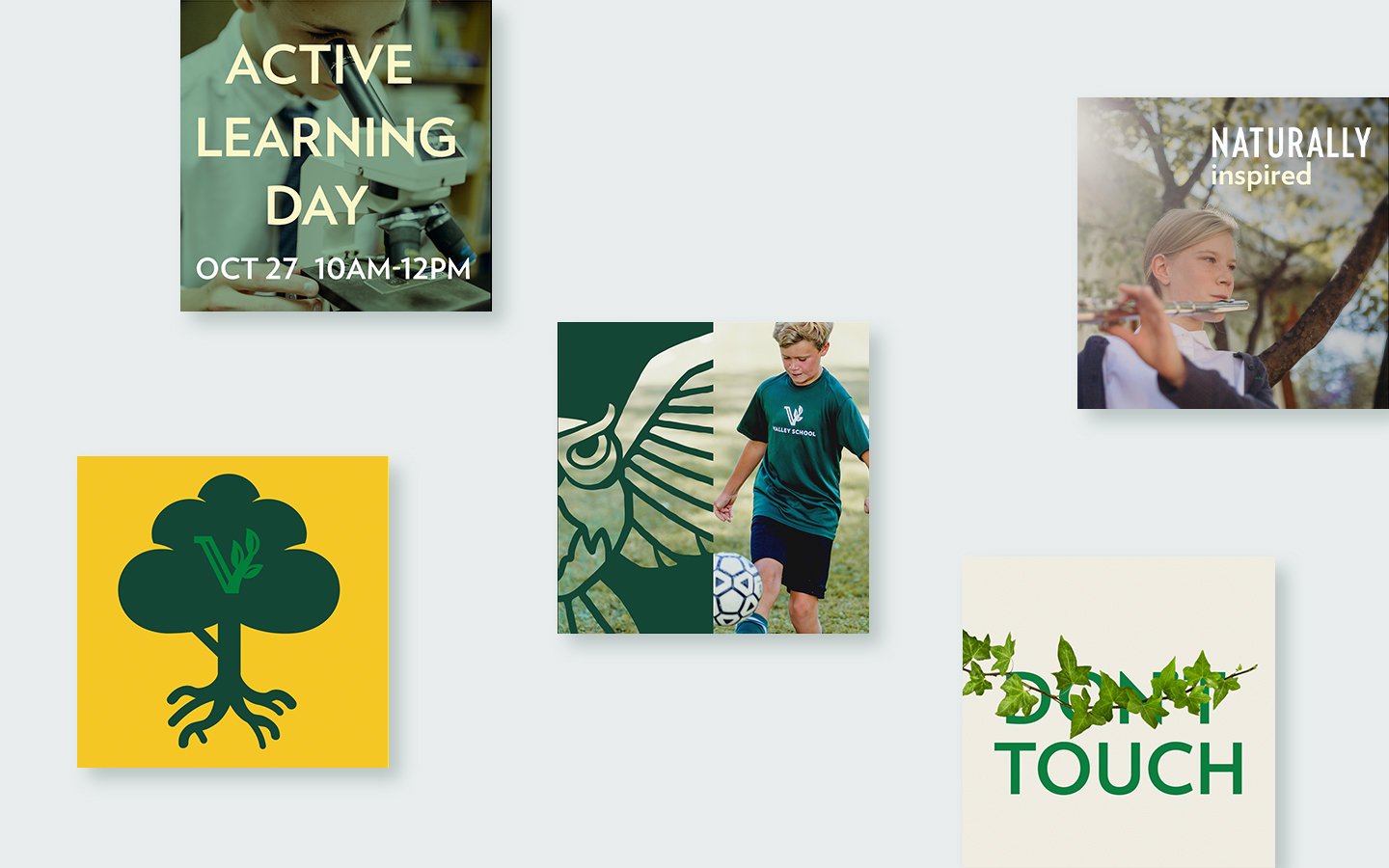 PRINT COLLATERAL
W|W assisted Valley School with the roll-out of the refreshed brand on multiple components, including stationery and print collateral. W|W completed a redesign of The Wheel, the Valley School newsletter and managed the layout of the publication's initial issues.