URBAN REDEVELOPMENT AUTHORITY
HERE IS THE URA
The Urban Redevelopment Authority of Pittsburgh (URA) is the City of Pittsburgh's economic development agency, helping to create a city of inclusive opportunity for residents, stakeholders, and communities. Incorporated in 1946, the URA was one of the first redevelopment authorities in Pennsylvania. Since its founding, the URA has constructed and rehabilitated tens of thousands of homes, reclaimed thousands of acres of contaminated brownfield and riverfront sites, and assisted hundreds of businesses in neighborhoods throughout the City of Pittsburgh.
After completing a successful organizational rebranding for the URA as well as an outreach initiative for the City of Pittsburgh, W|W was hired to support ongoing marketing & communication efforts that included awareness campaign creation, website design & development, annual report design, and sub-brand design.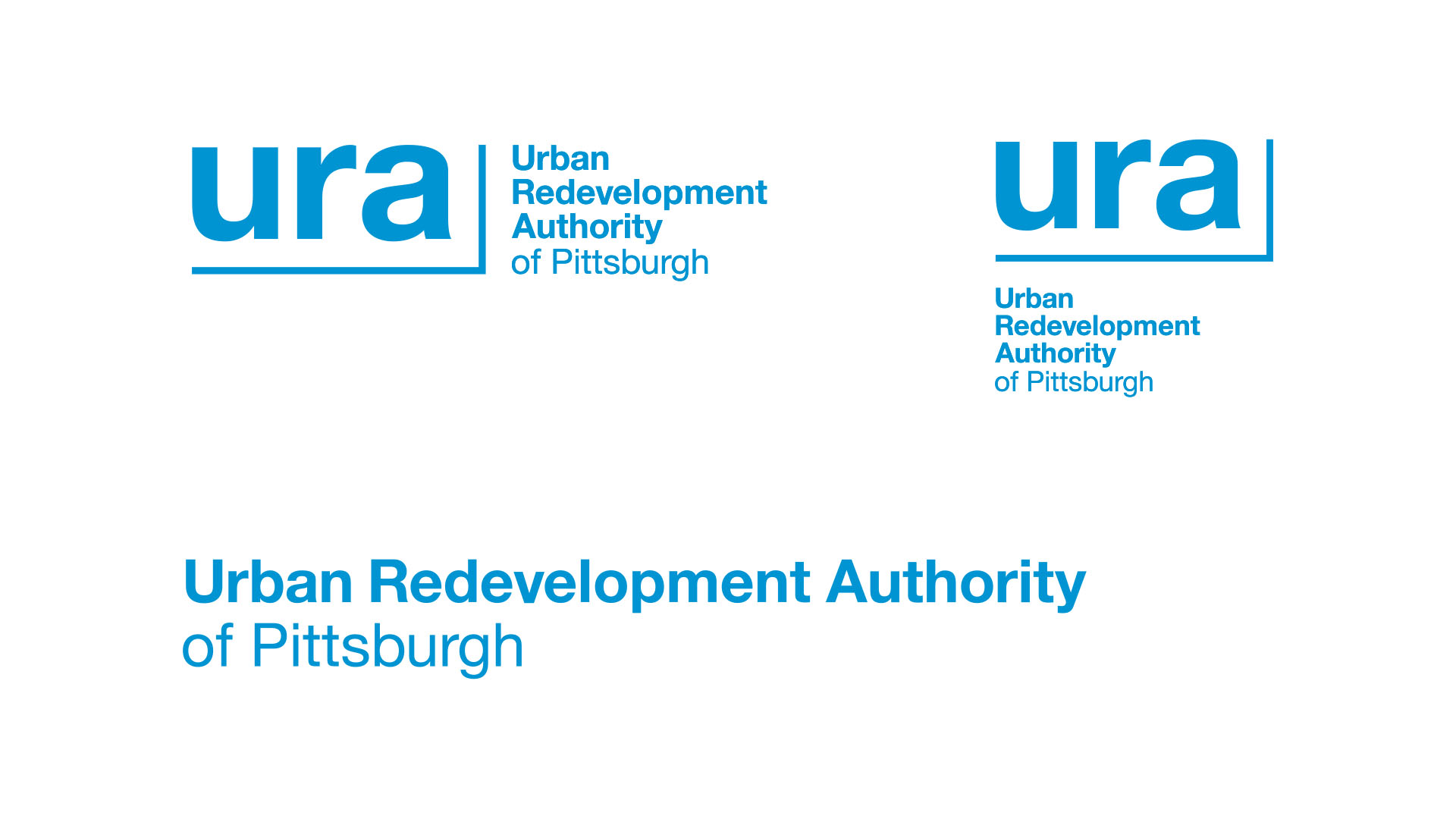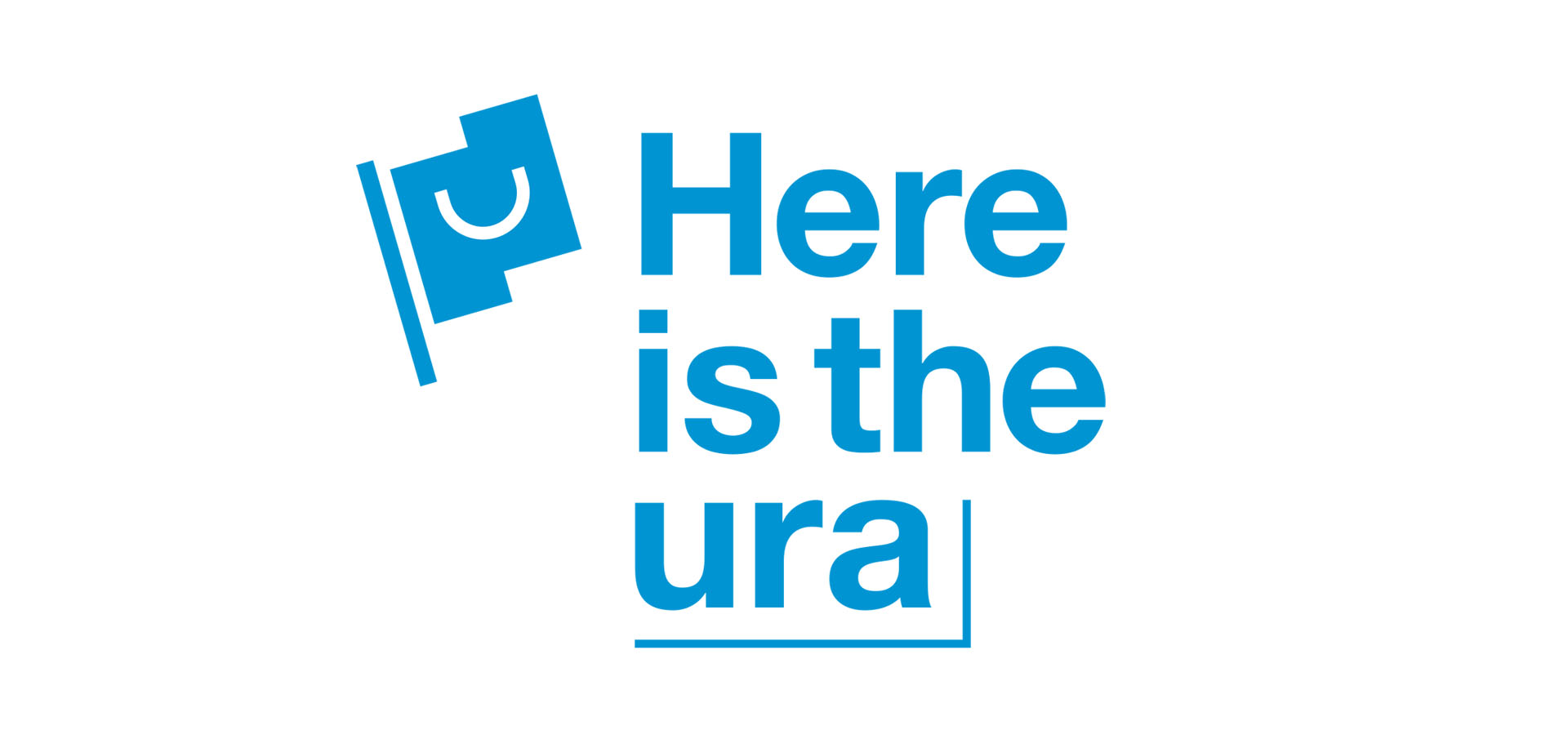 GETTING CREDIT
To continue building equity for an organization that is often misunderstood by the community-at-large, W|W created the URA flag graphic that is leveraged across marketing communications. The URA's impact on building a better Pittsburgh is significant, and the flag graphic helps connect the economic development agency's role to the actual place or project.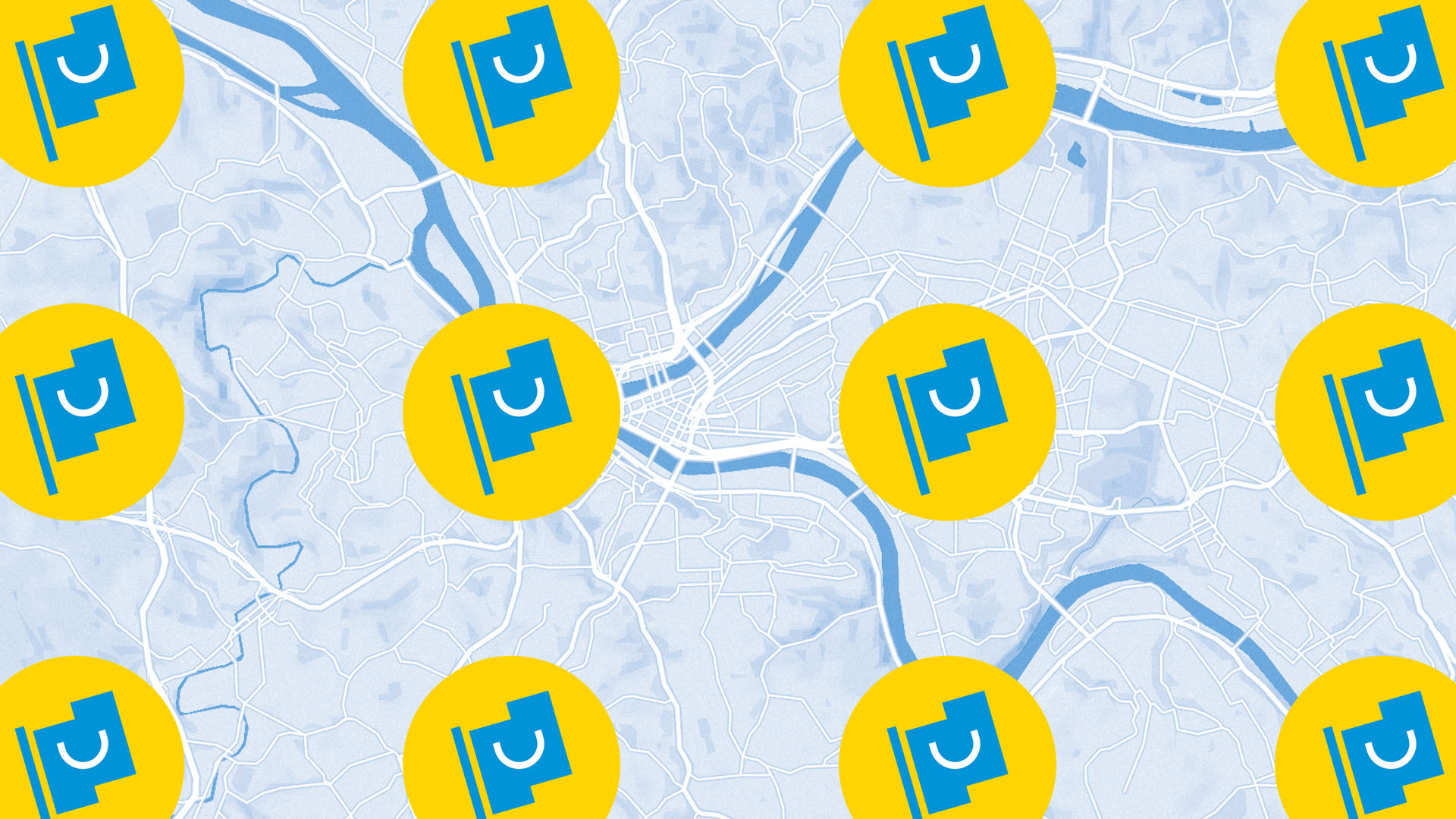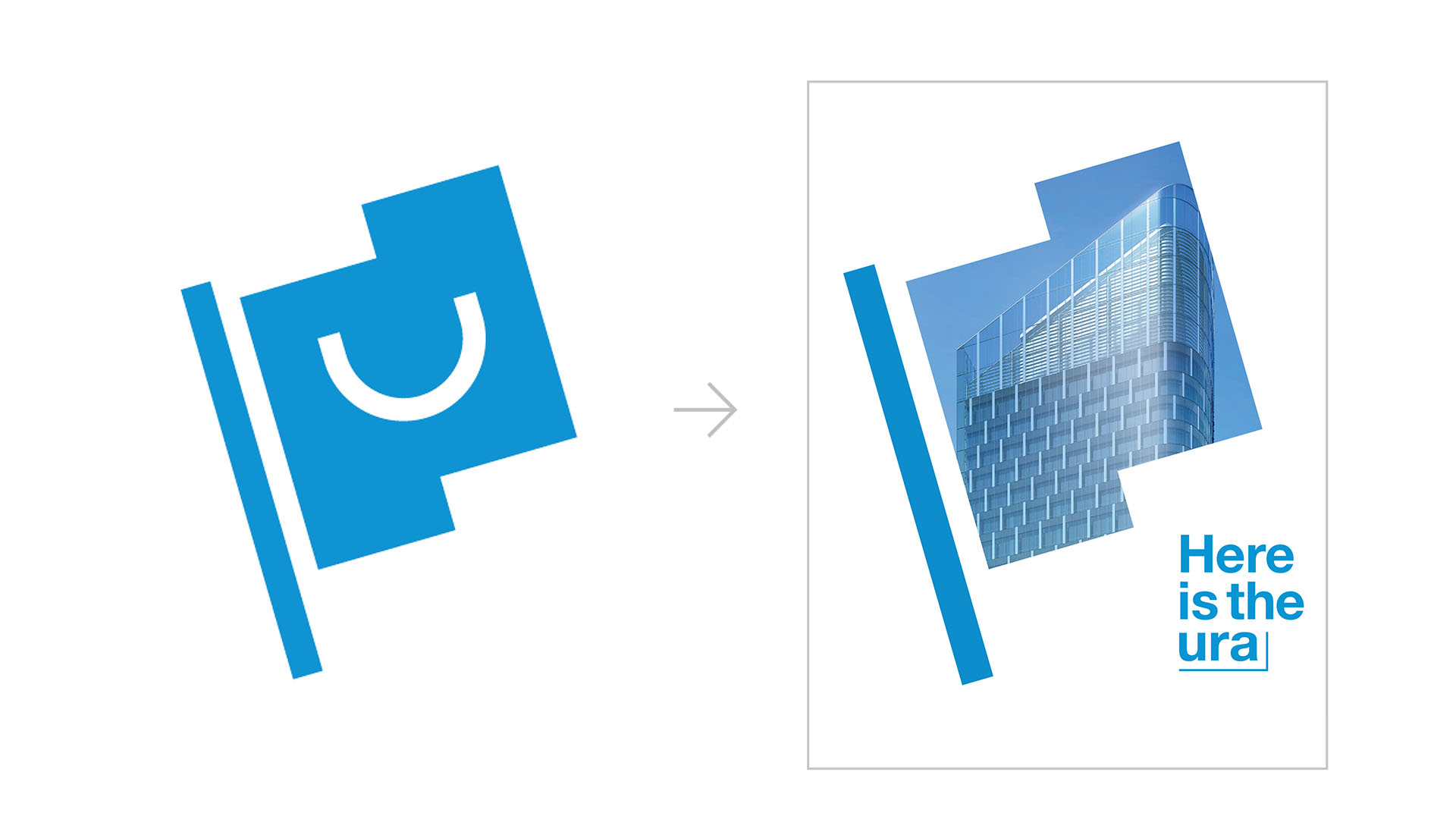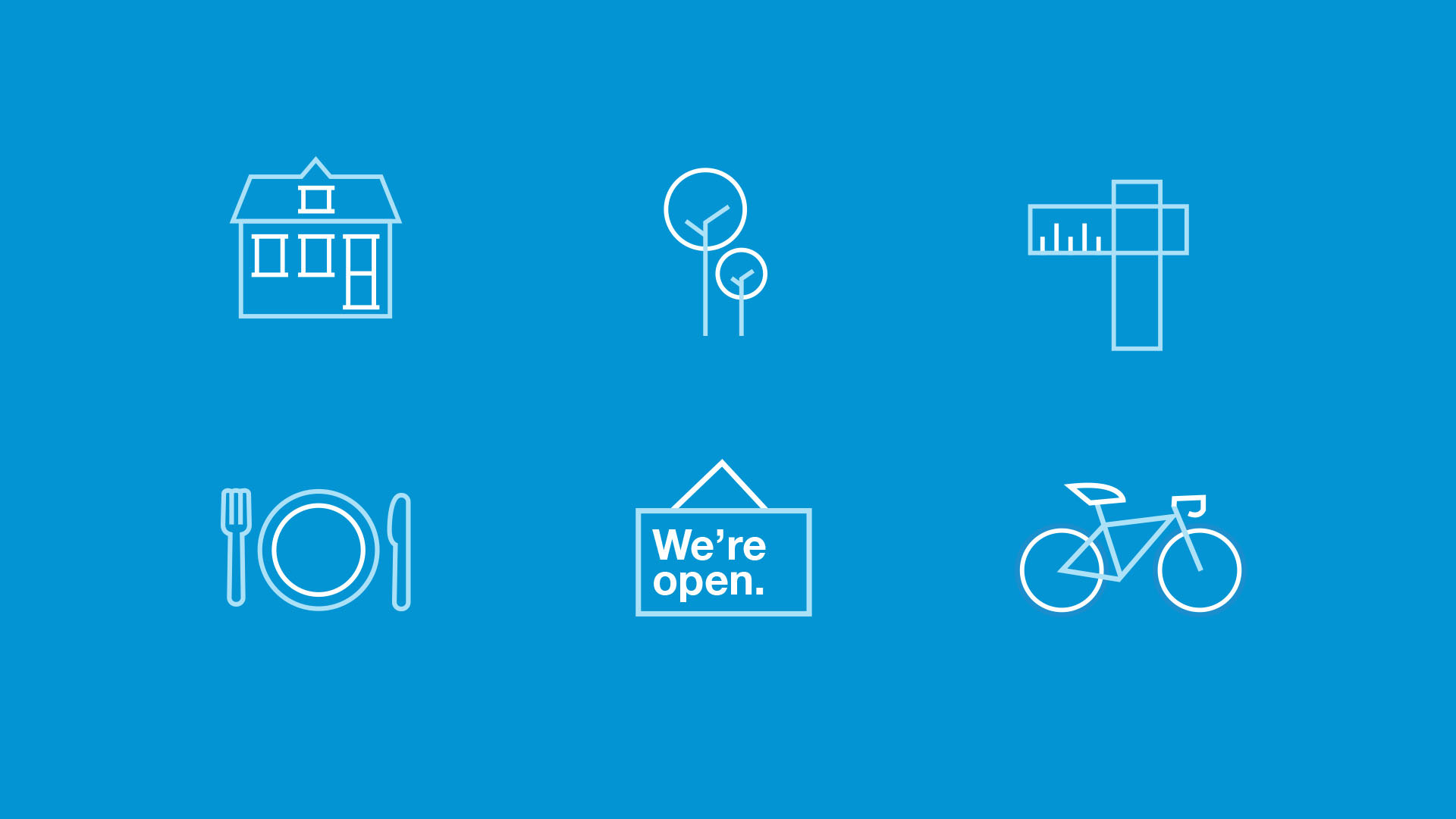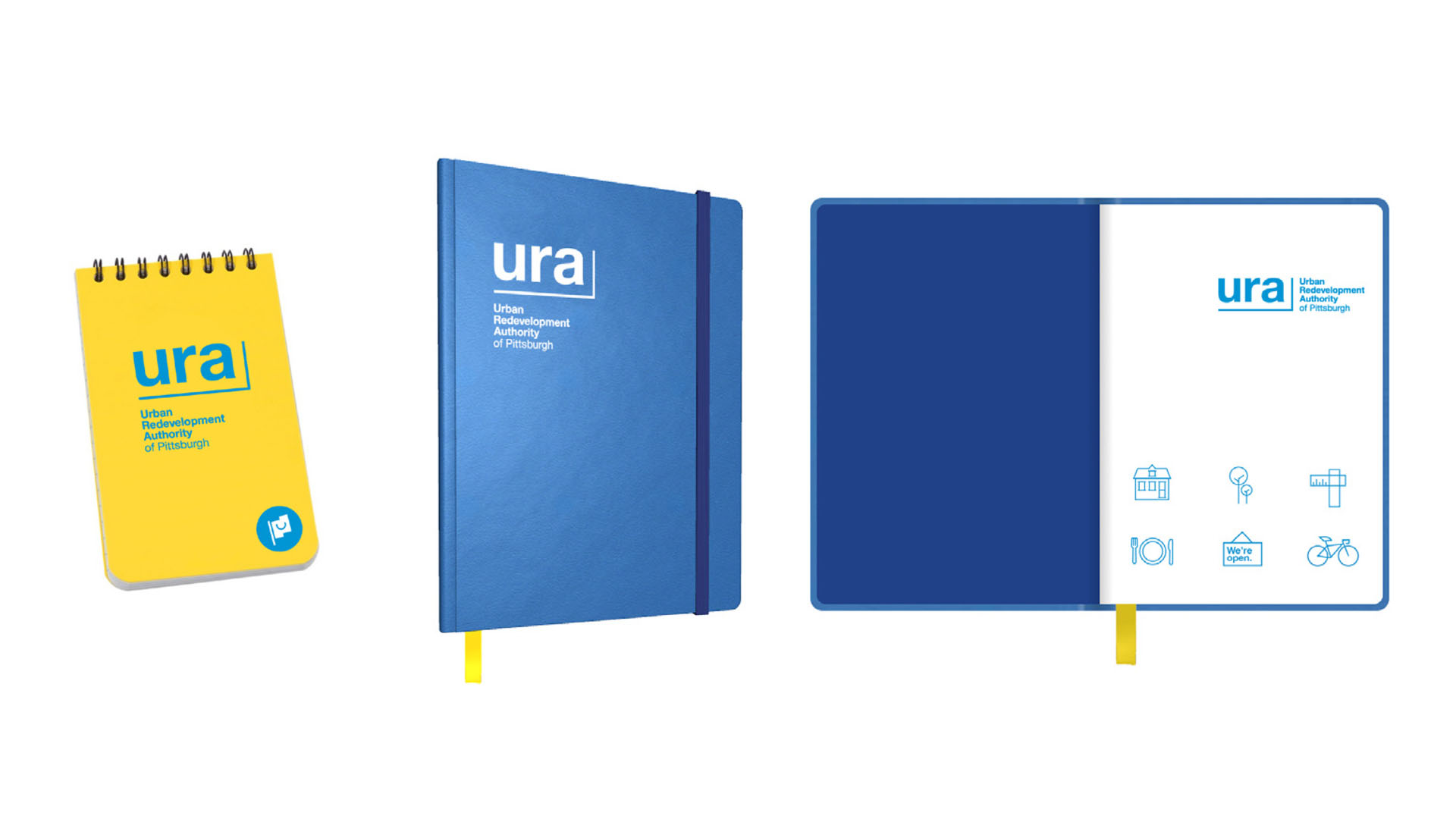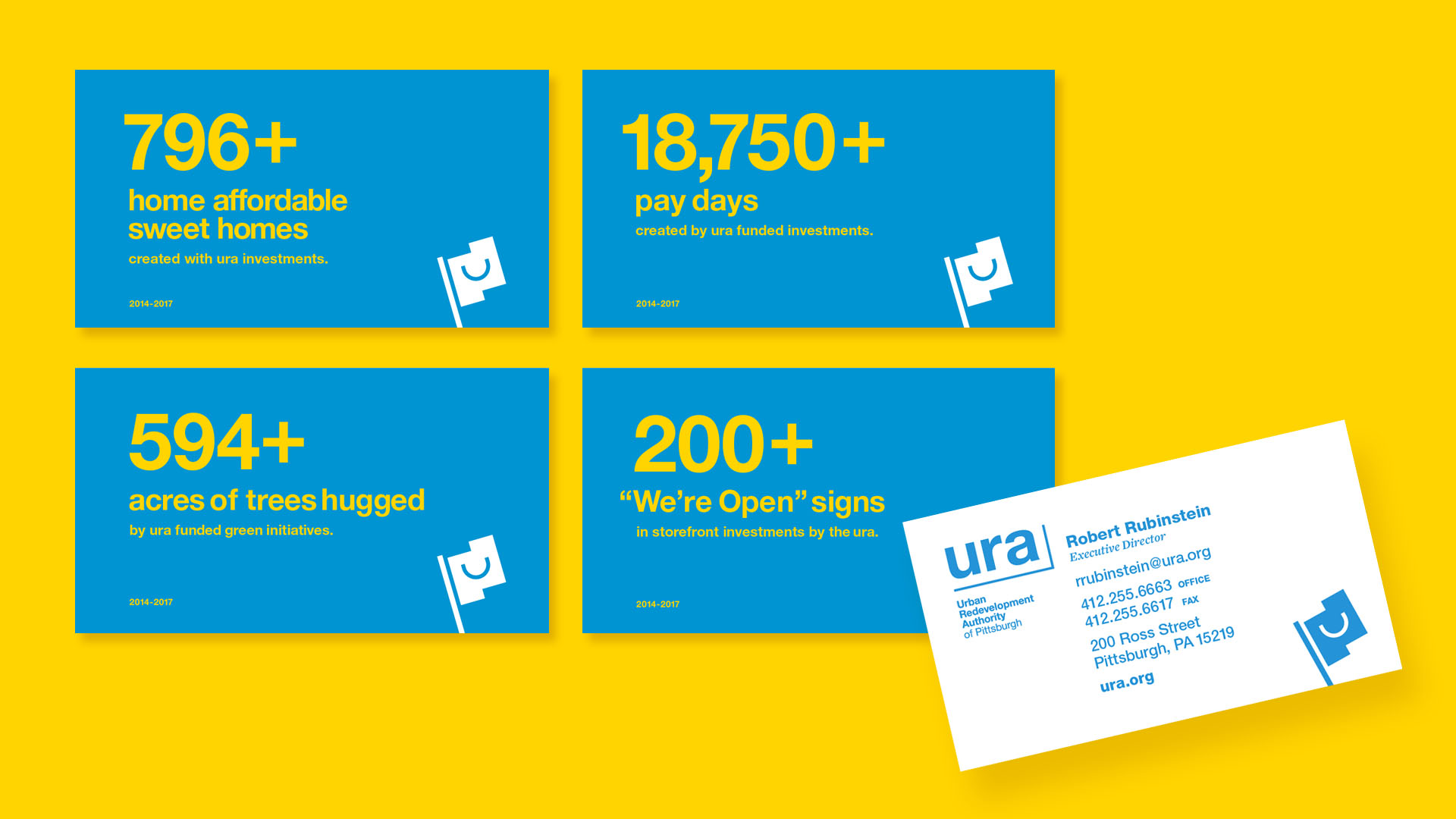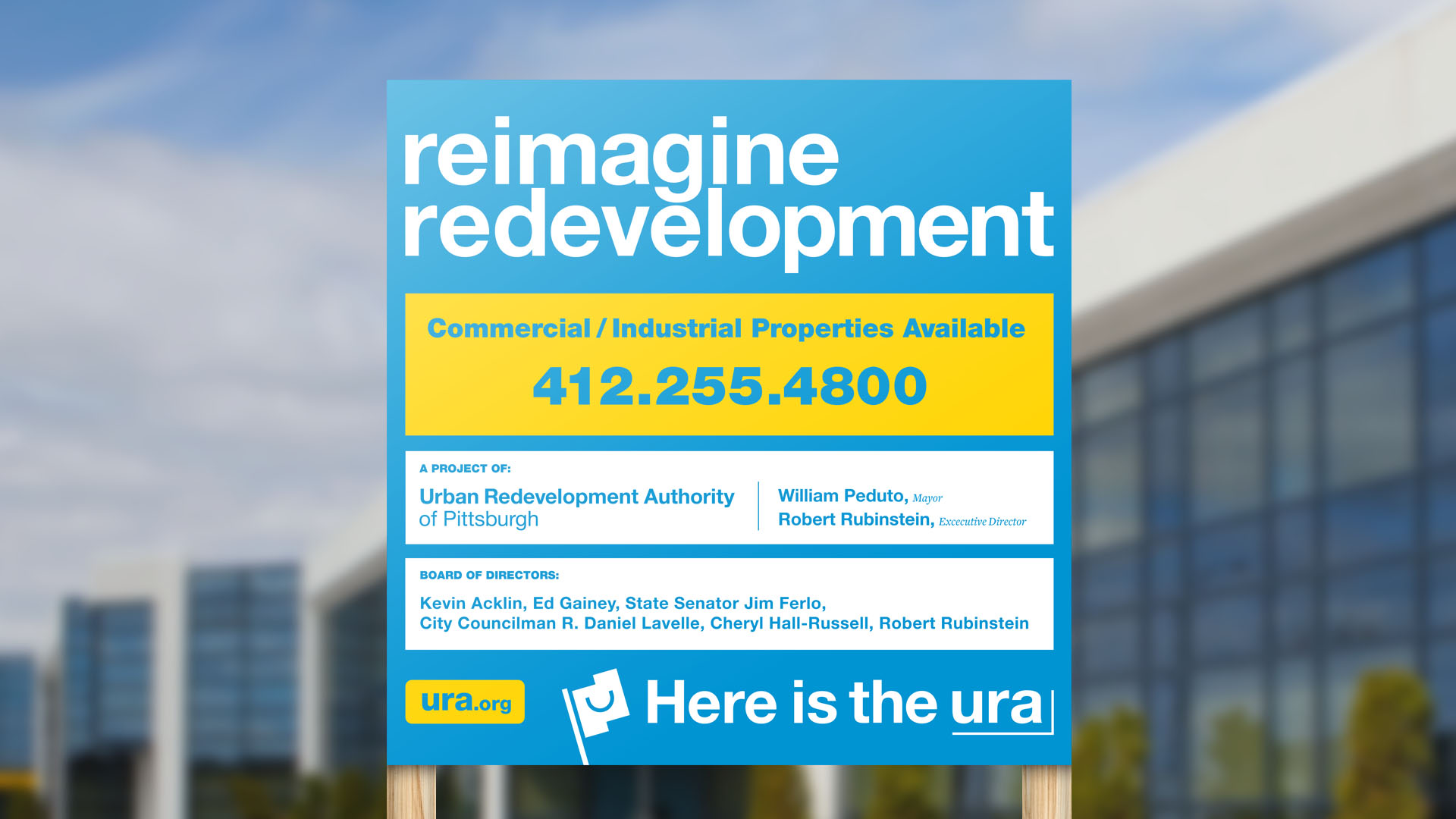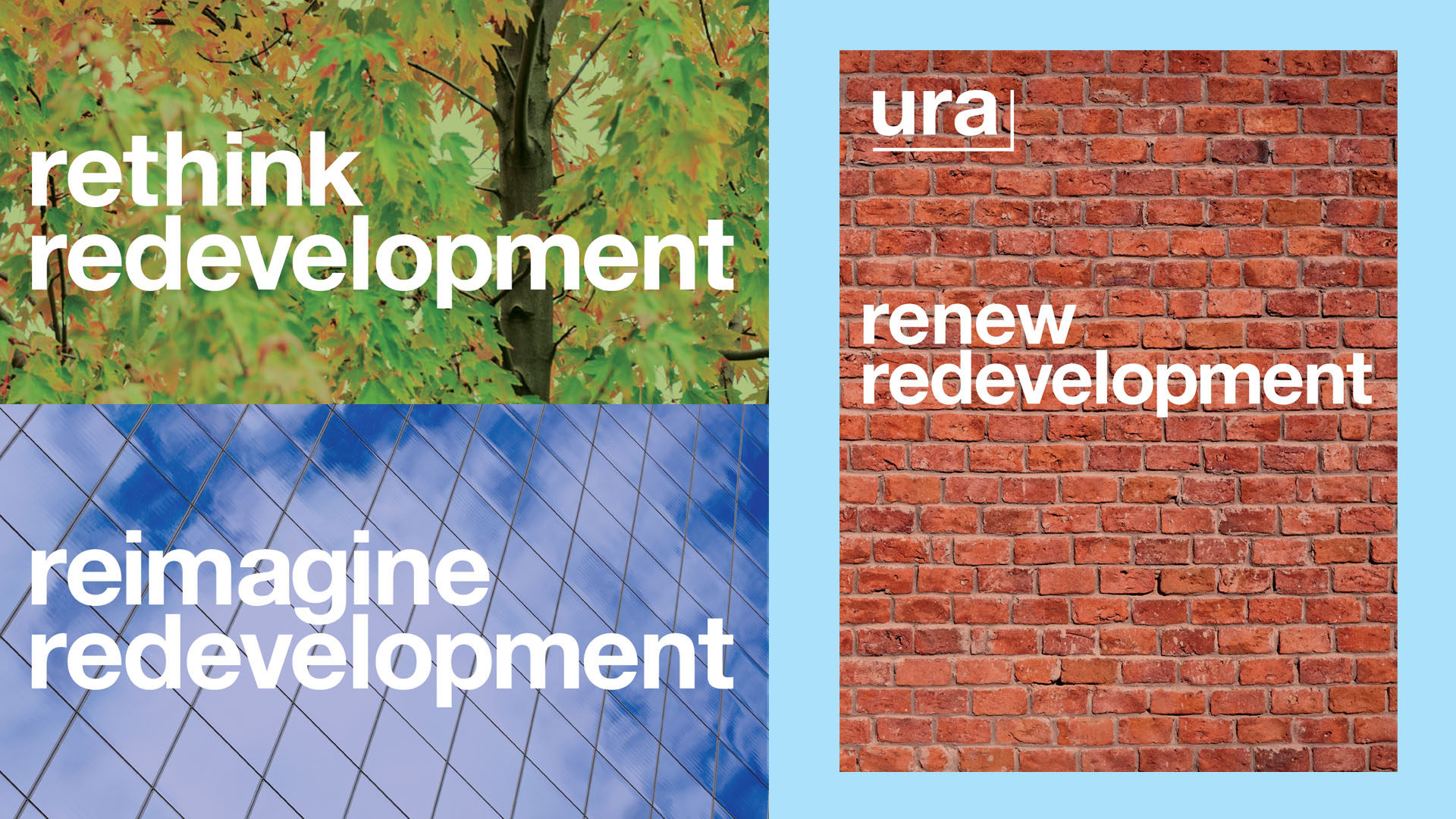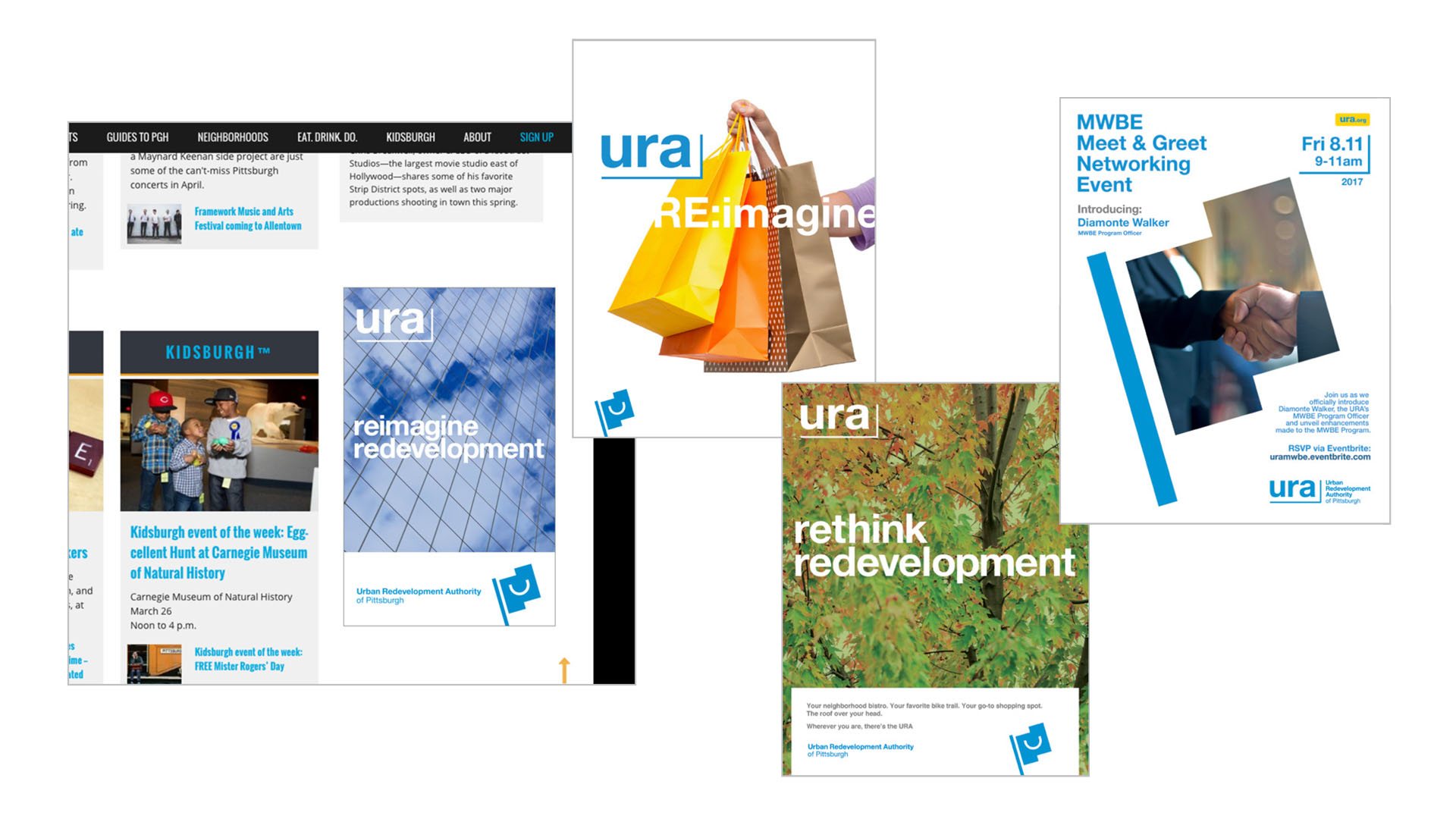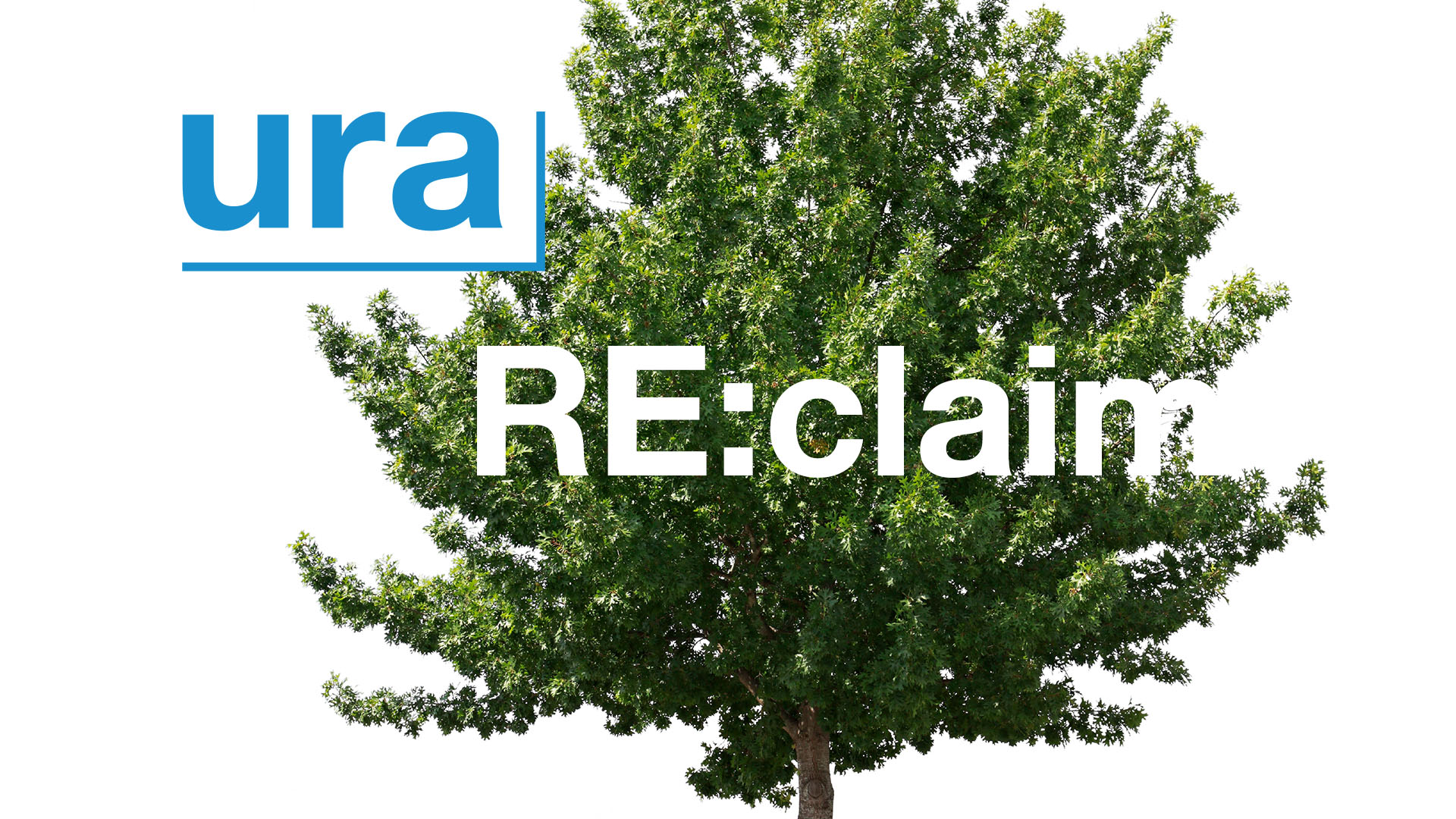 WEBSITE
The URA website's redesign was long overdue. As a primary communication workhorse and brand signal, the previous website relied on 200+ non-accessible PDF docs to deliver important content to its constituents. The old site didn't effectively address the needs of diverse audiences while being internal-focused. The redesigned website took a user-centric approach to ensure the right content was accessible to each stakeholder group. Integrations with media partners helped streamline the URA's outreach and education activities. W|W added important functionality such as site search, digital transactions, news, and event calendar. The new website was developed with BlokBlok CMS, a Ruby on Rails + Javascript content management system that provides easy content management for the URA's communications team.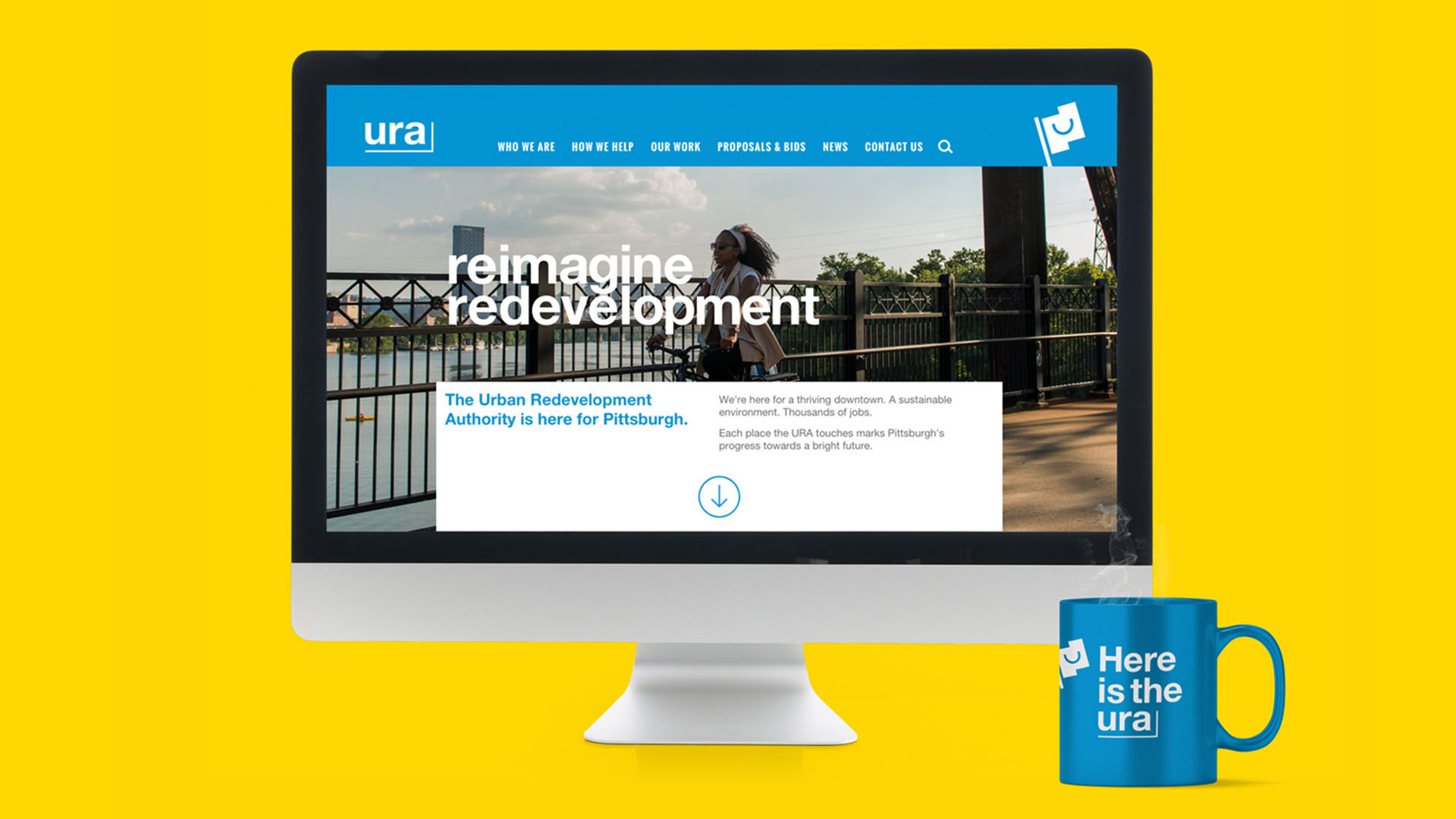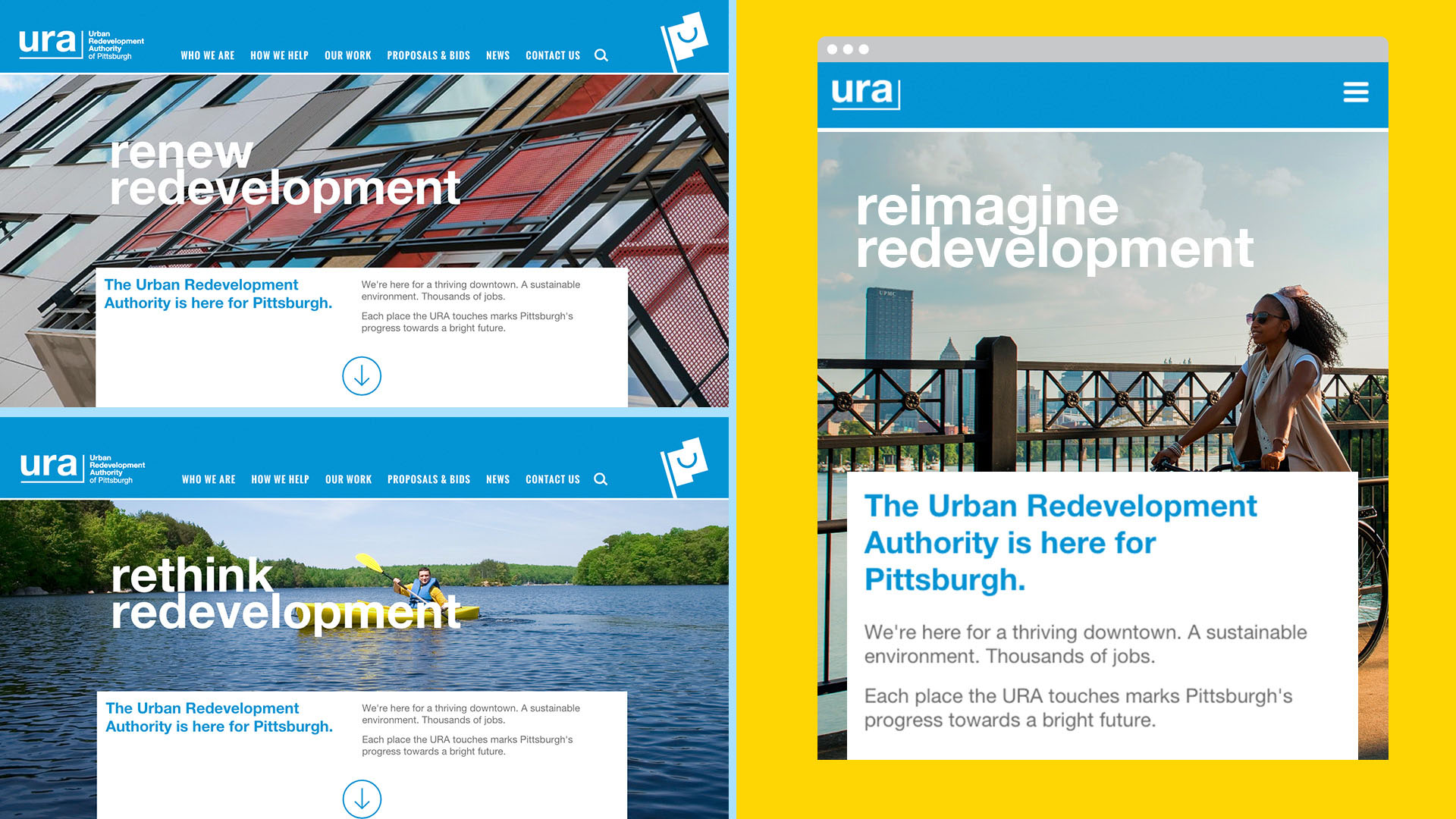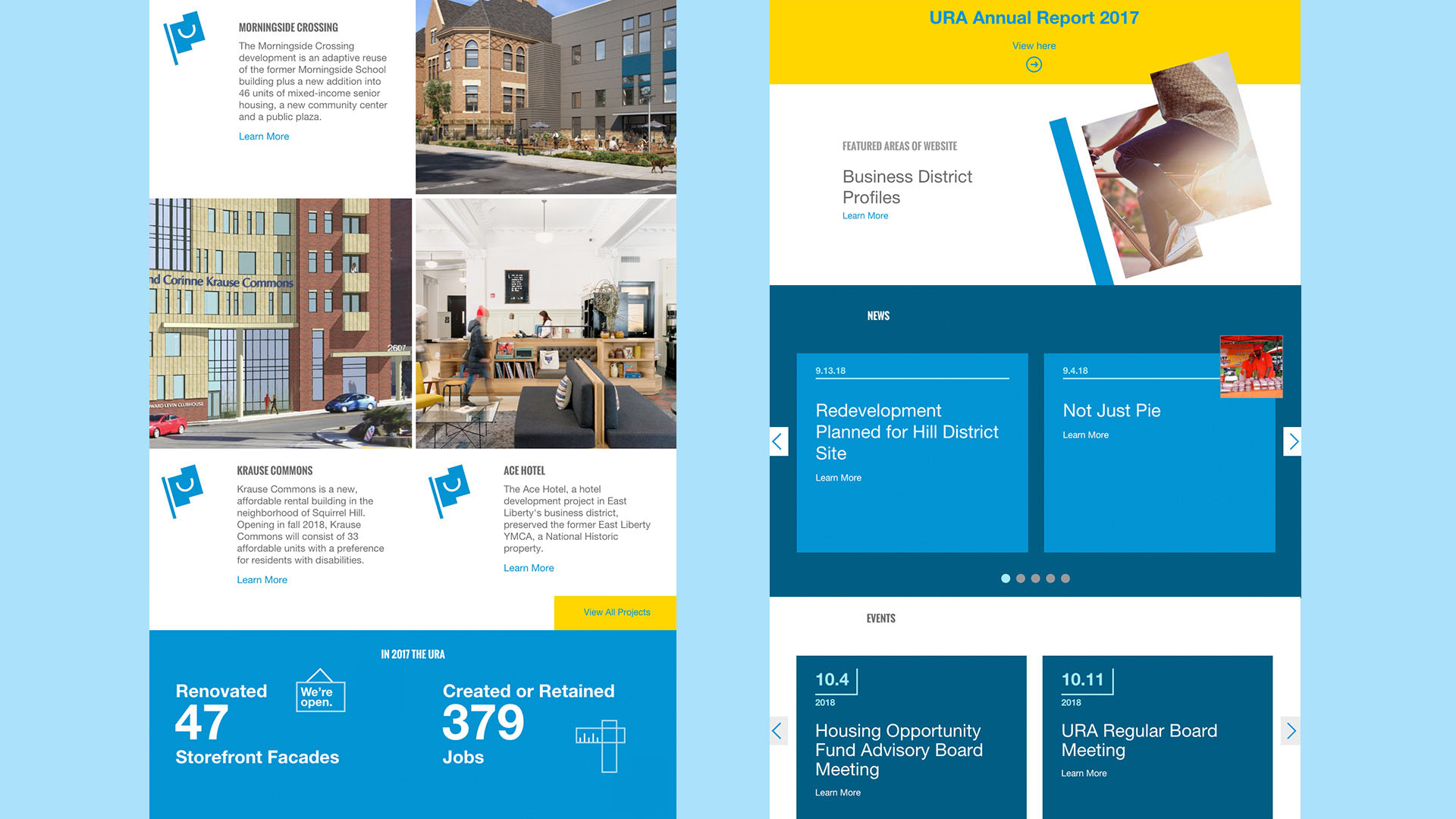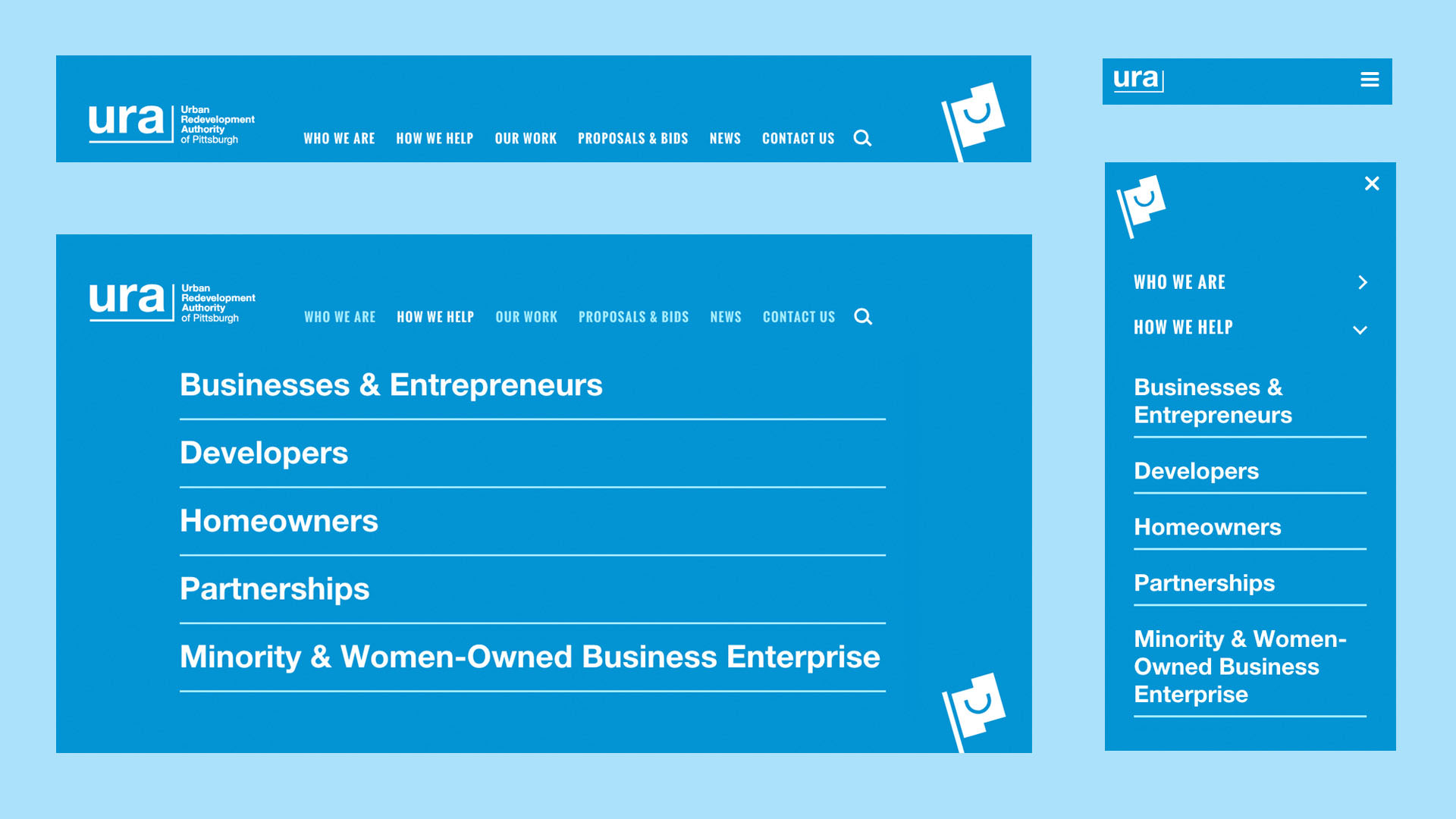 BUSINESS DISTRICTS & PROJECTS
The website's discovery phase uncovered content-rich PDFs for each of Pittsburgh's business districts, which are leveraged by developers, investors, community planners, and other audiences. W|W designed and developed a custom module in the website to make this valuable content accessible and updateable by the URA team. The design system brings this data to life via infographics and a scannable dashboard experience. Another custom module was created for the website to house the URA's completed projects and share the investment's impact via a searchable interface.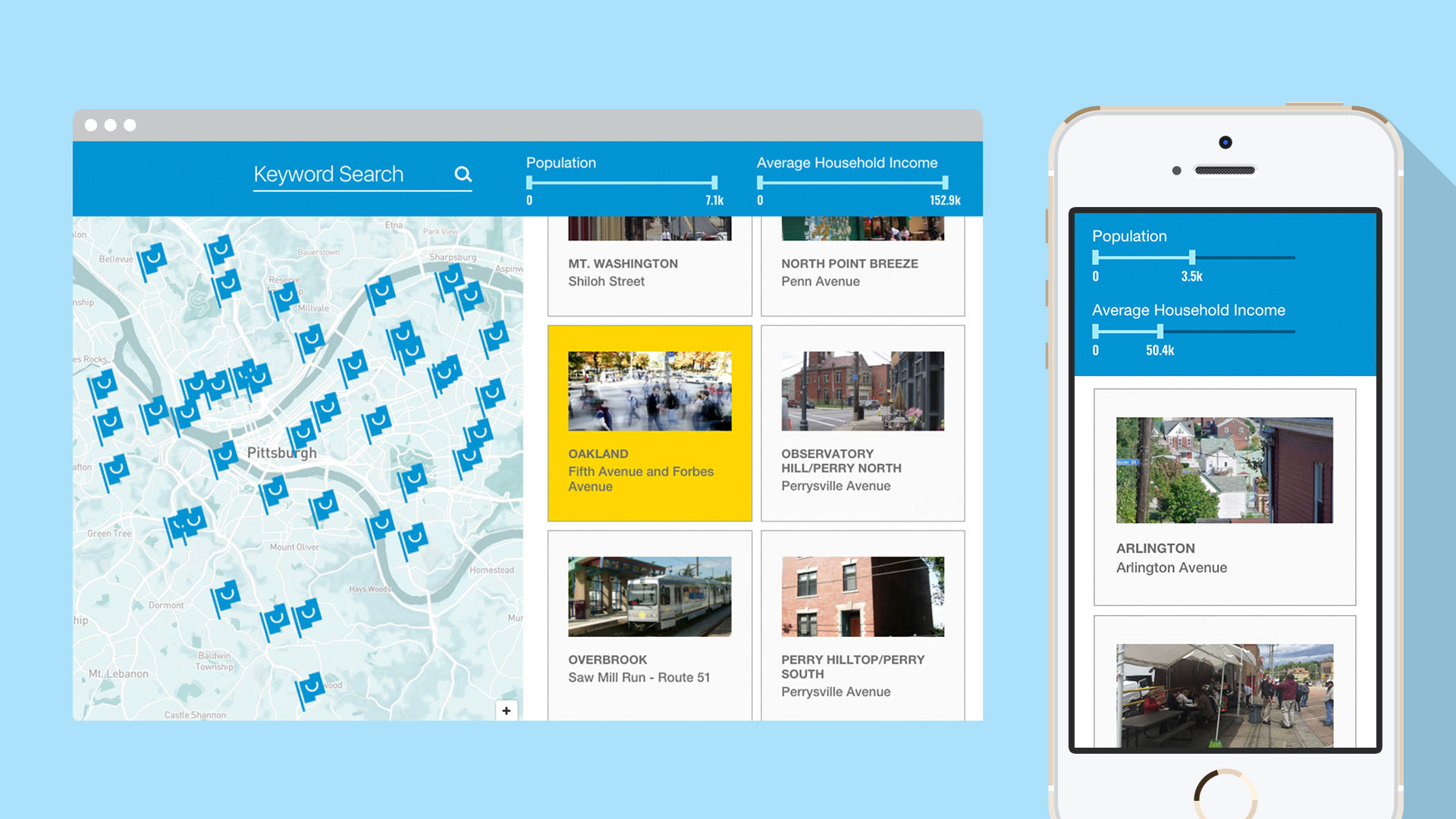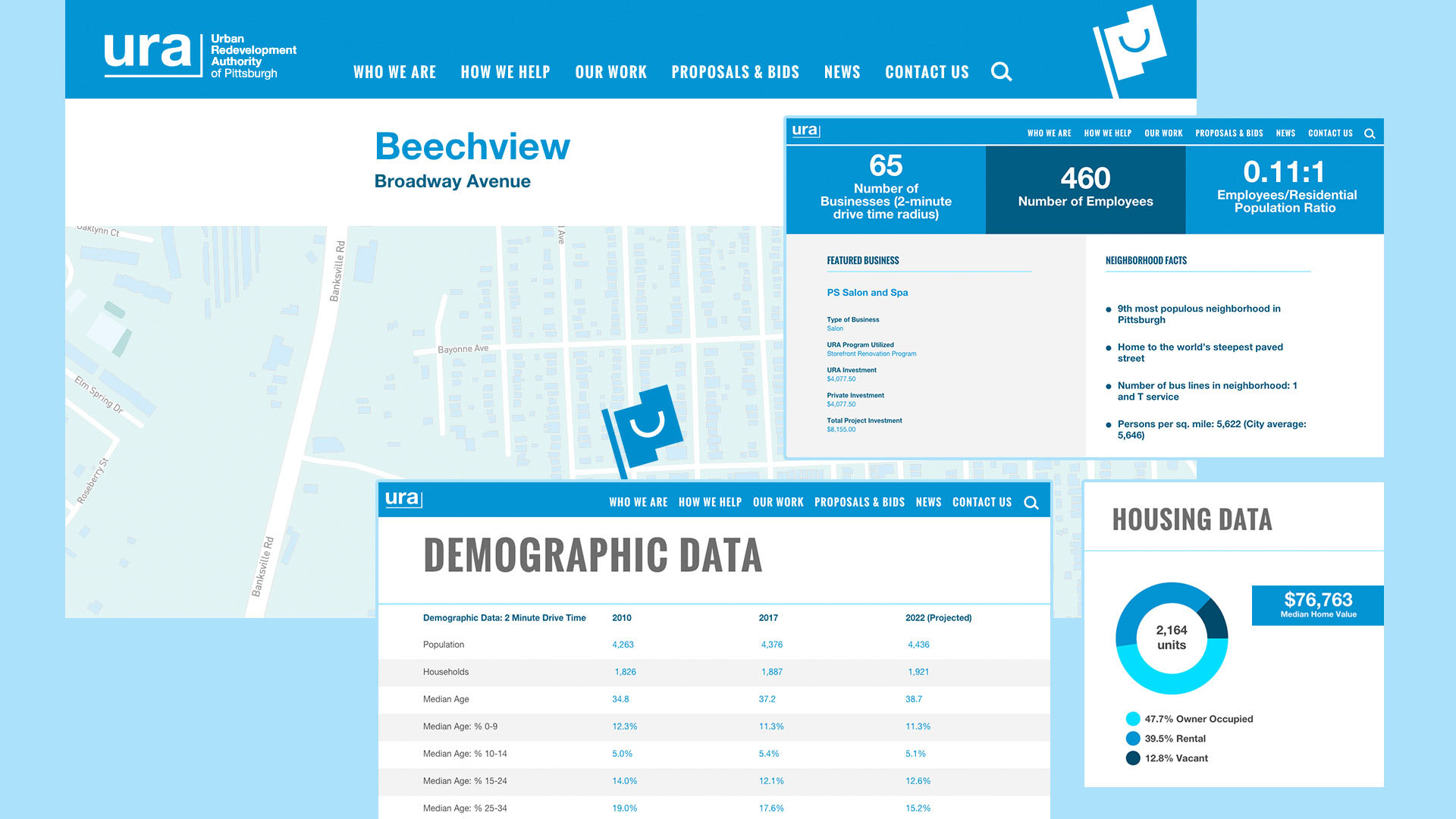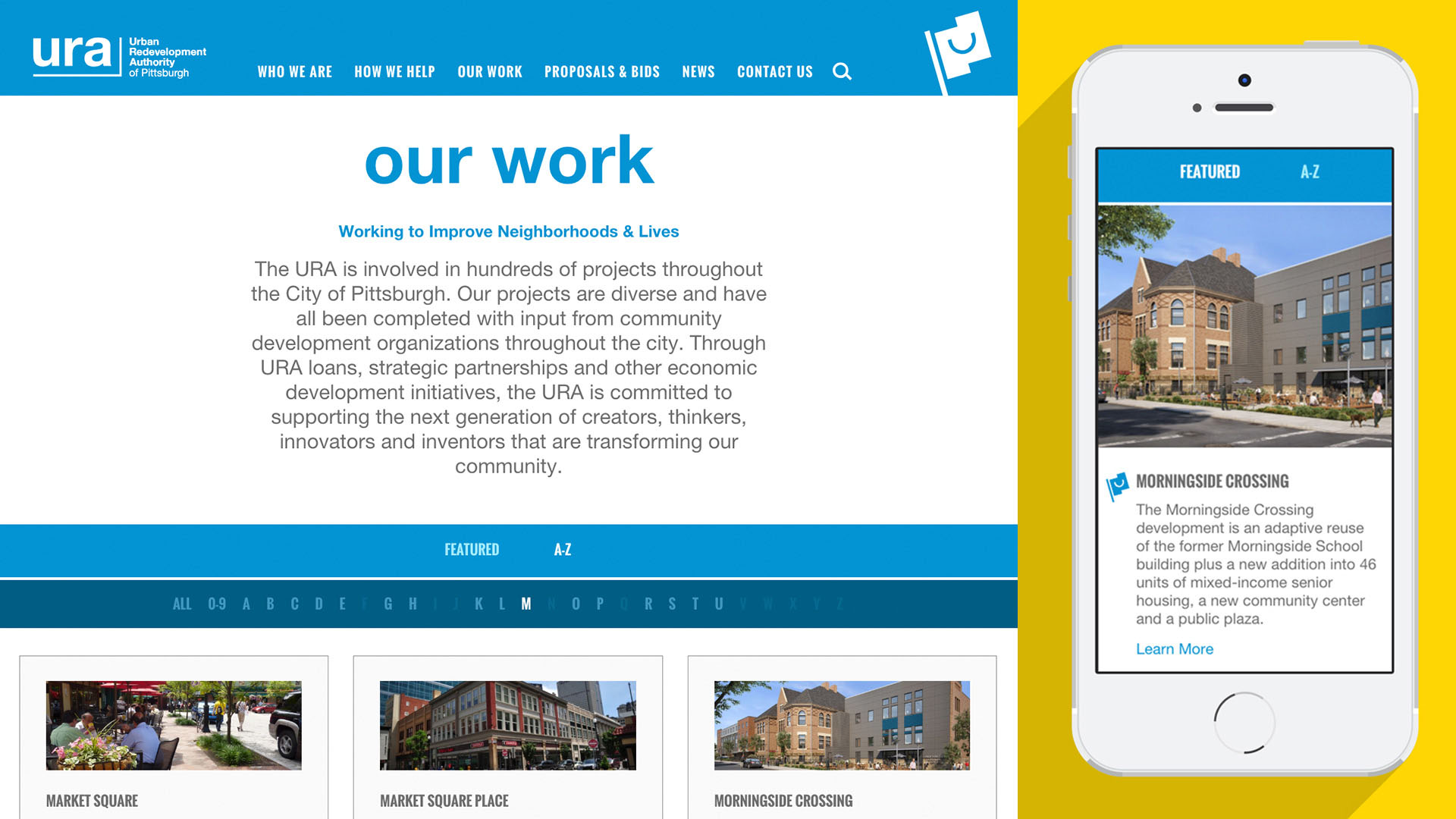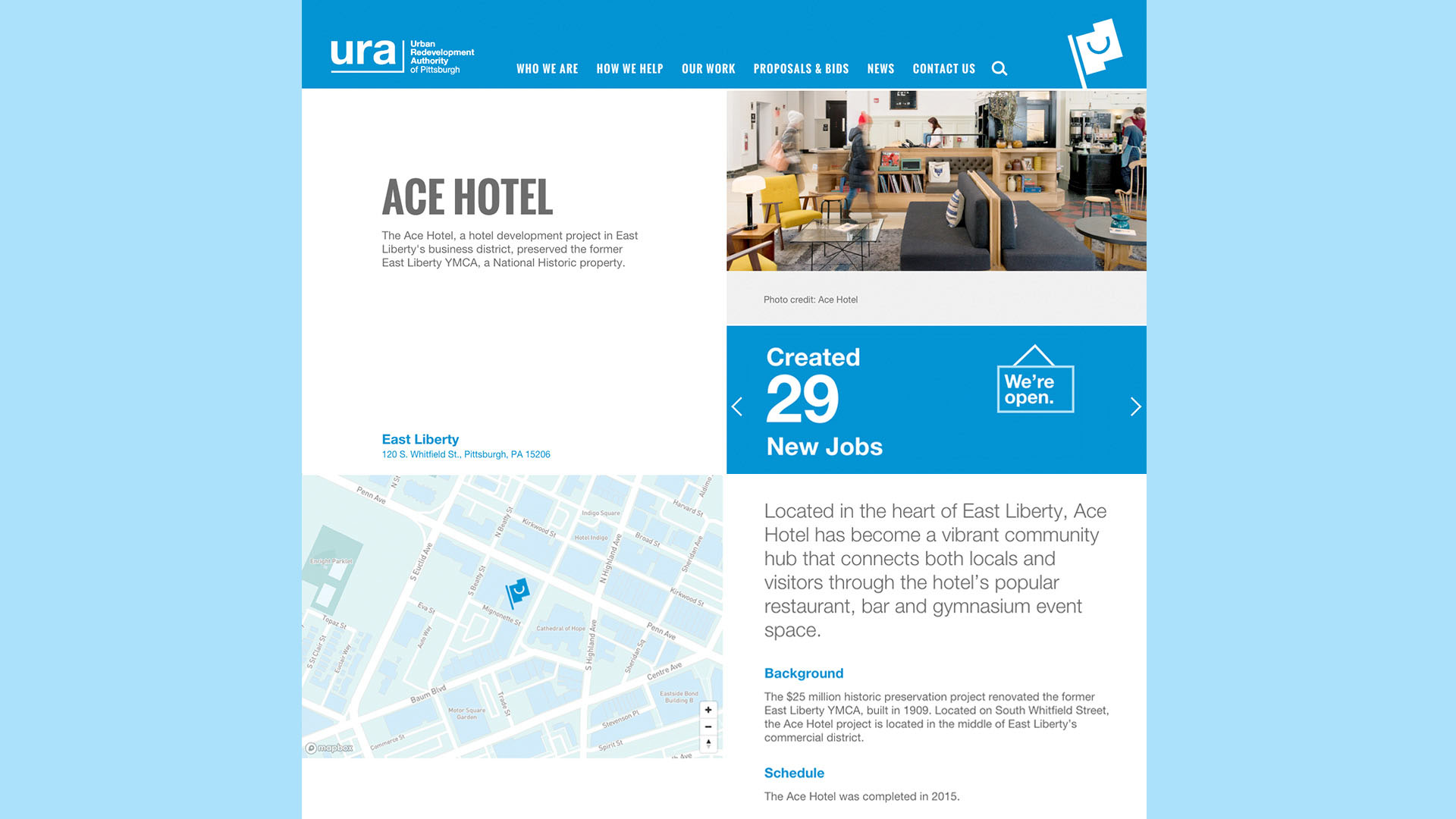 ANNUAL REPORT
Leaning into the URA's graphic flag and other brand system elements, W|W handled the design, layout, and written content support of the organization's annual report for several years. In a similar fashion to the website redesign, the goal of the annual report was to produce a publication that brought the impact stories to life and made the financial and related data accessible via infographics and dashboards.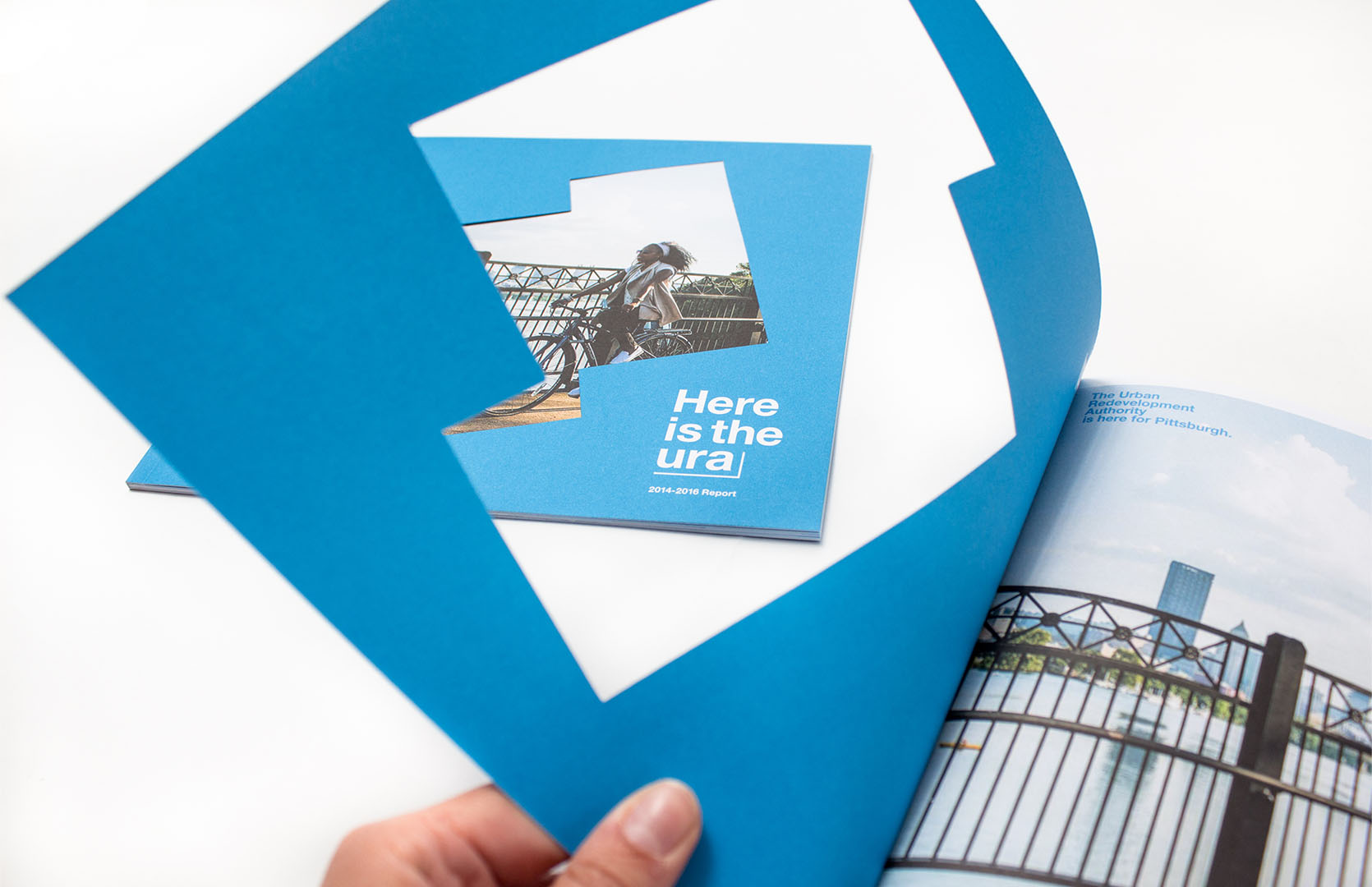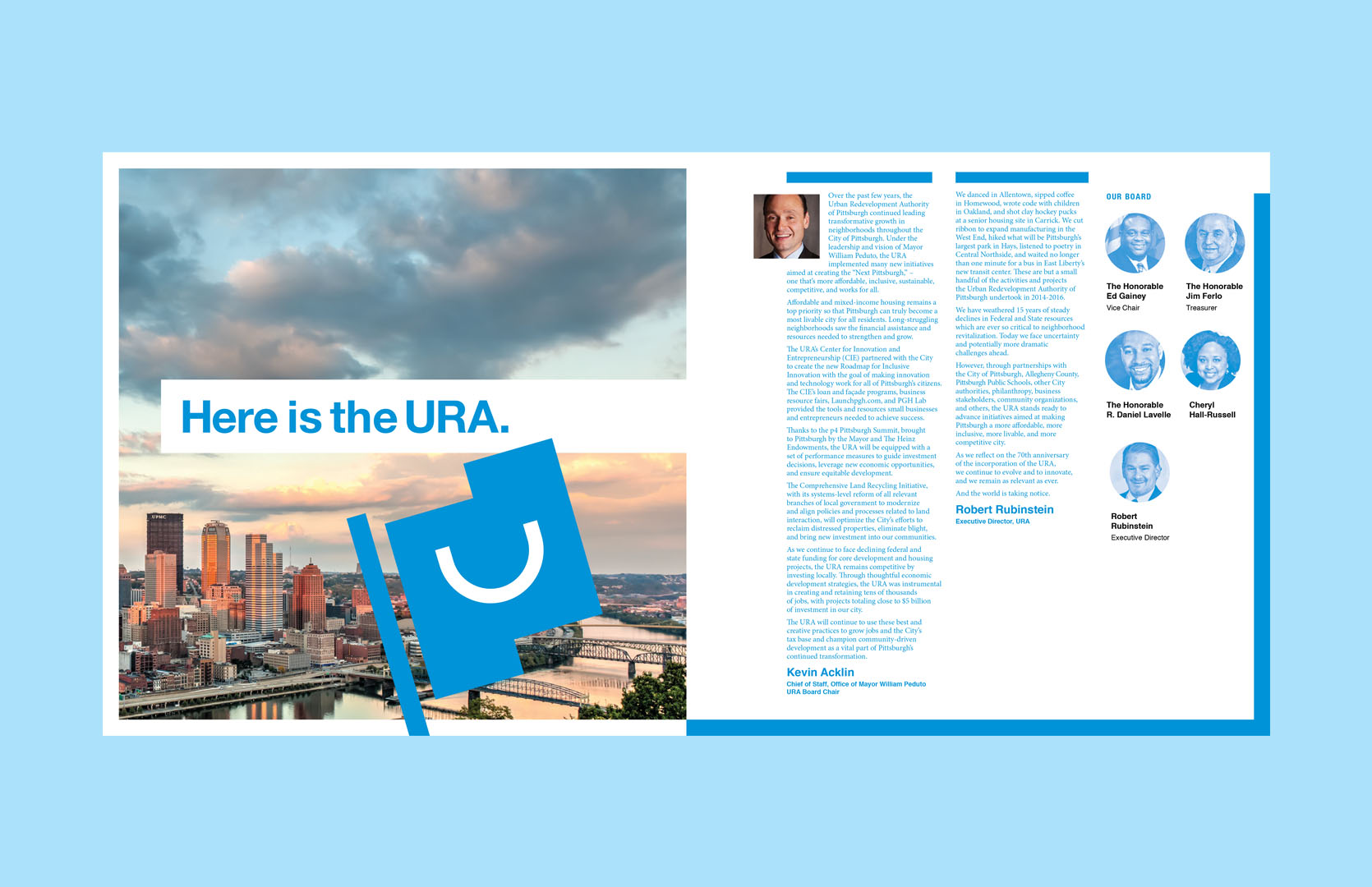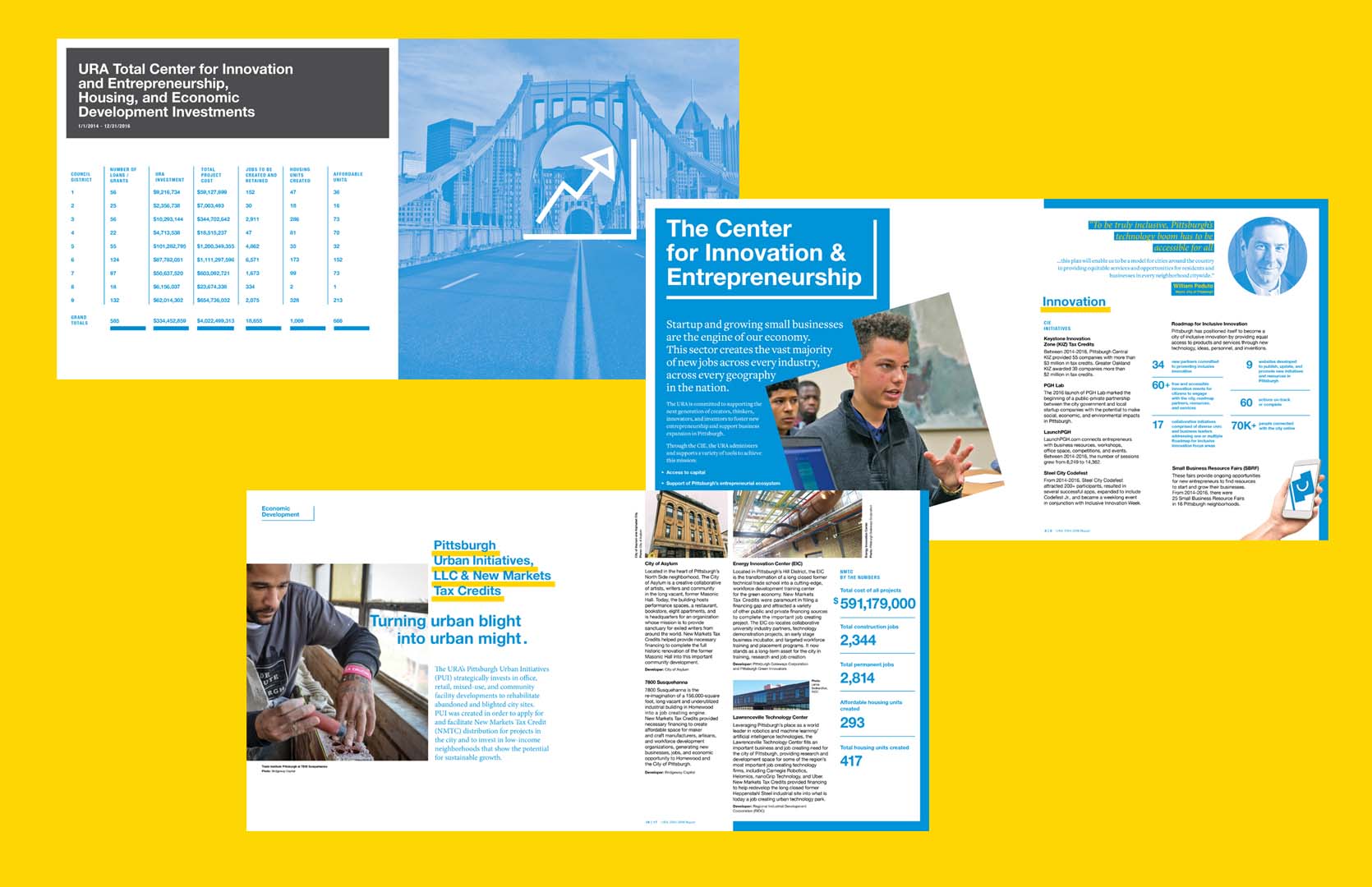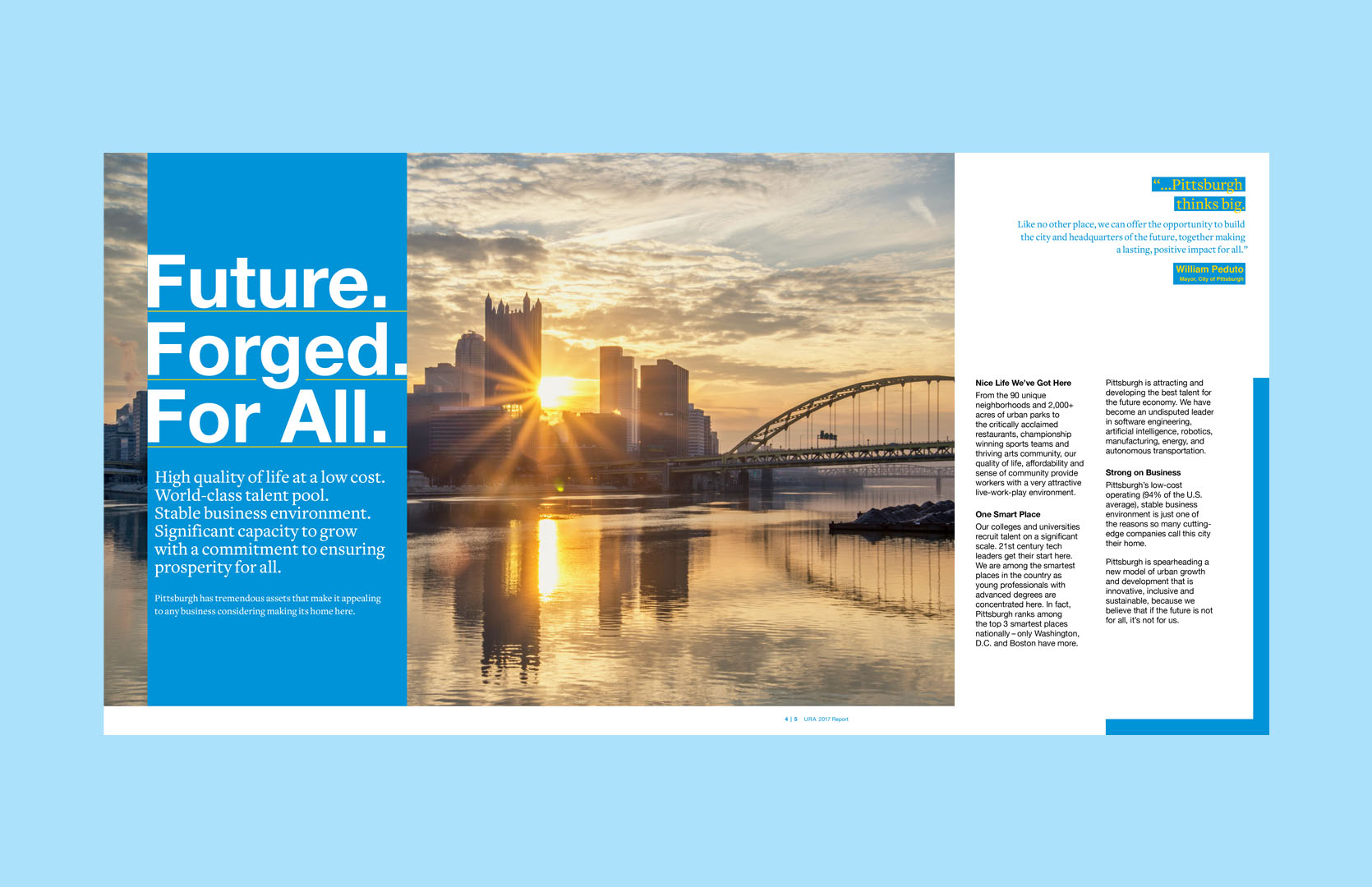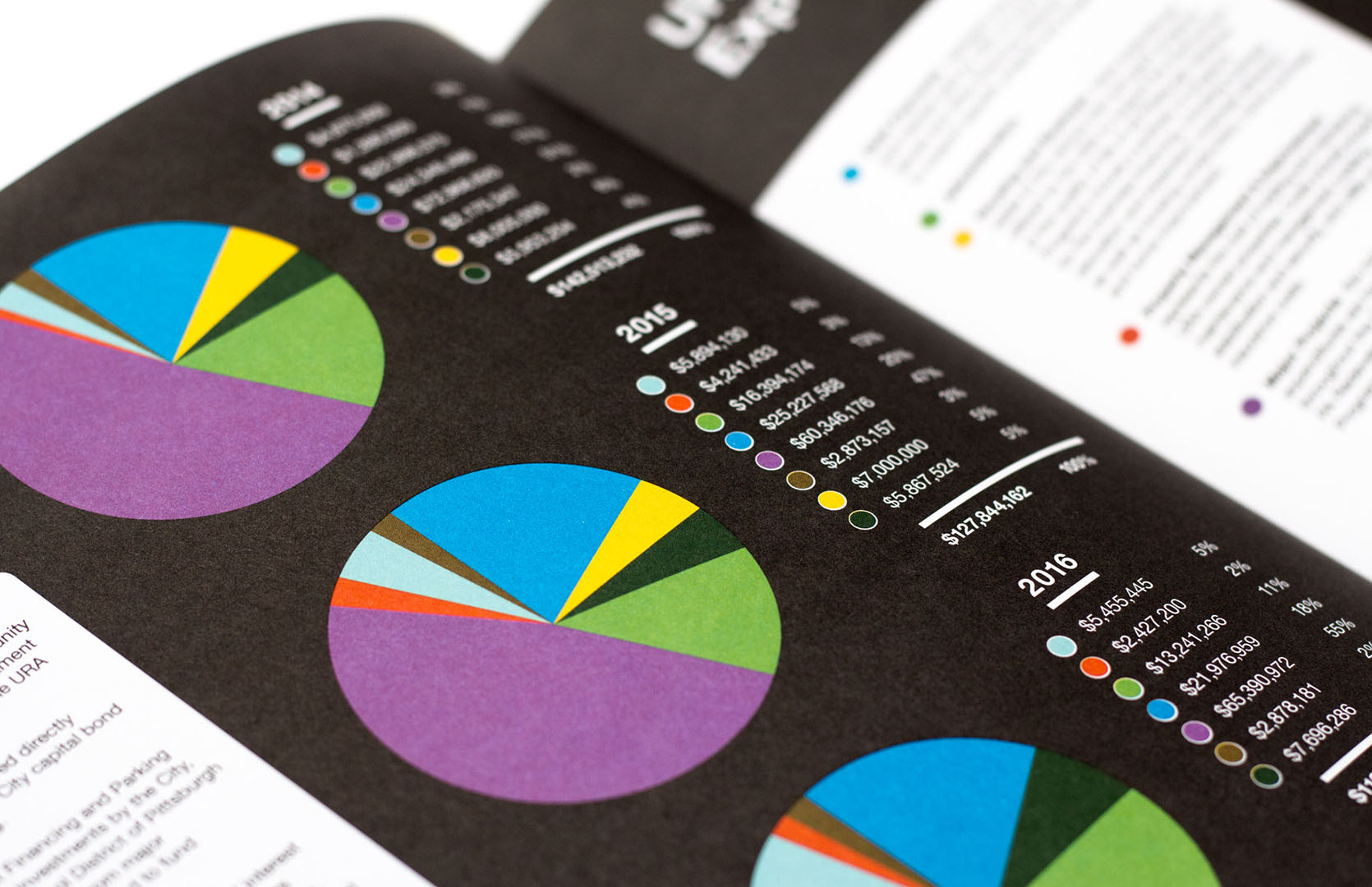 SUB BRANDS
As the URA's support for several of its programs connected to housing increased, there was a need to create sub-brands to elevate these sub-brands. W|W designed the visual identity and logo for the Pittsburgh Housing Development Corporation (PHDC) which initiates, plans, finances, develops, and manages housing development throughout Pittsburgh. Subsequently, W|W designed the visual identity & logo, annual report, and promotional billboard for the Housing Opportunity Fund (HOF), which supports the development and preservation of affordable and accessible housing within the City of Pittsburgh. Both of these sub-brands were deliberately designed to fit within the URA's visual brand system.