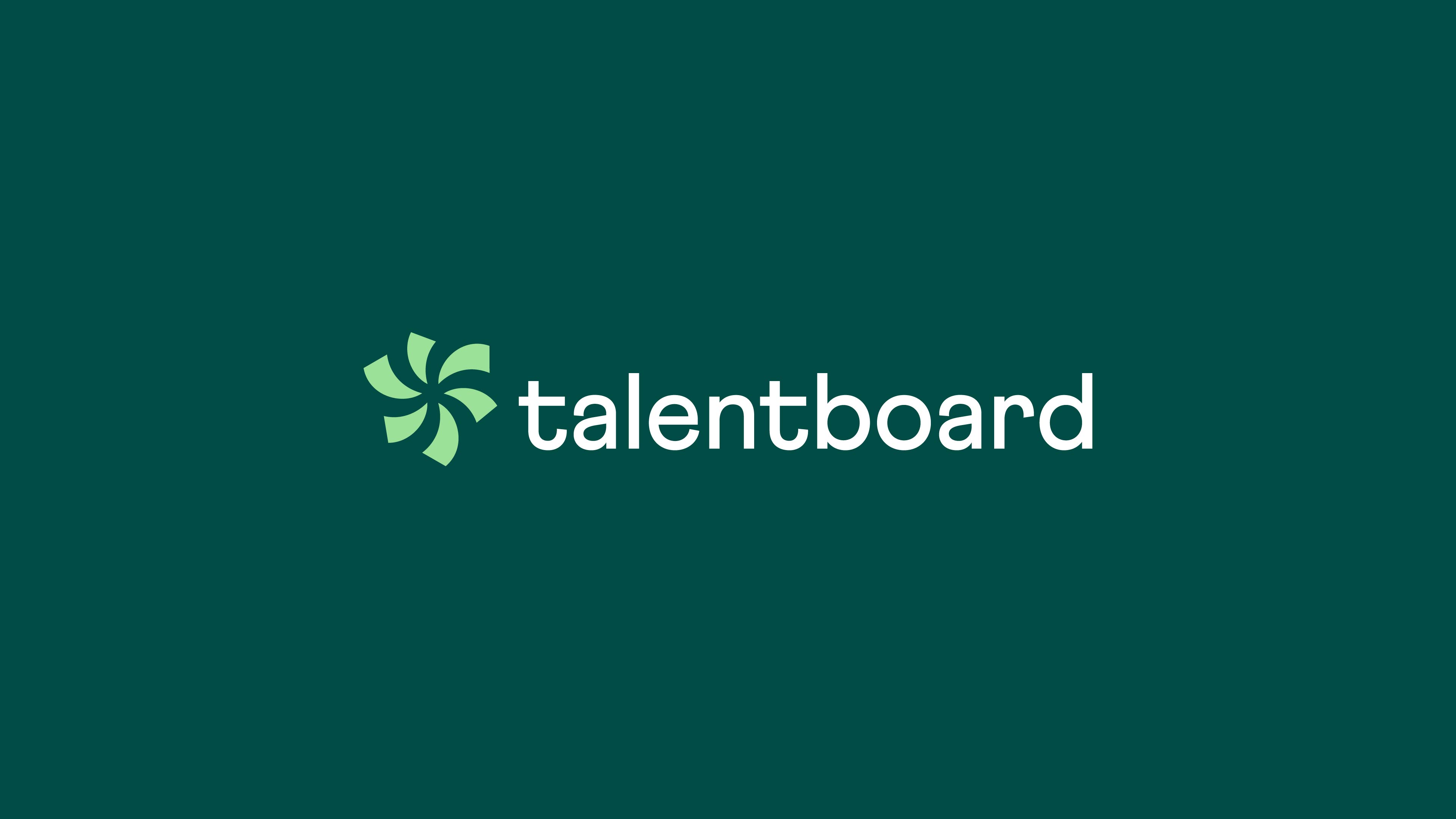 TALENTBOARD
Put your best foot forward
Talentboard is a new recruitment platform aimed at increasing diversity and representation in the tech industry. The world of university and entry-level tech recruiting is often complicated, to the detriment of the students seeking jobs. Talentboard works to easily connect candidates of diverse backgrounds with numerous top companies in a transparent, efficient, and standardized process. Talentboard allows candidates to apply directly with one click to entry-level technical opportunities at companies like Netflix, eBay, Figma, and more via their central Inclusive Hiring System.
W|W was tasked with not only developing the brand look and feel but designing the front-end application portal. It was important that the brand appeal to both college recruits and potential company recruitment partners, as well as appropriately convey Talentboard's goals of improving access, equity, and integrity in early career recruiting.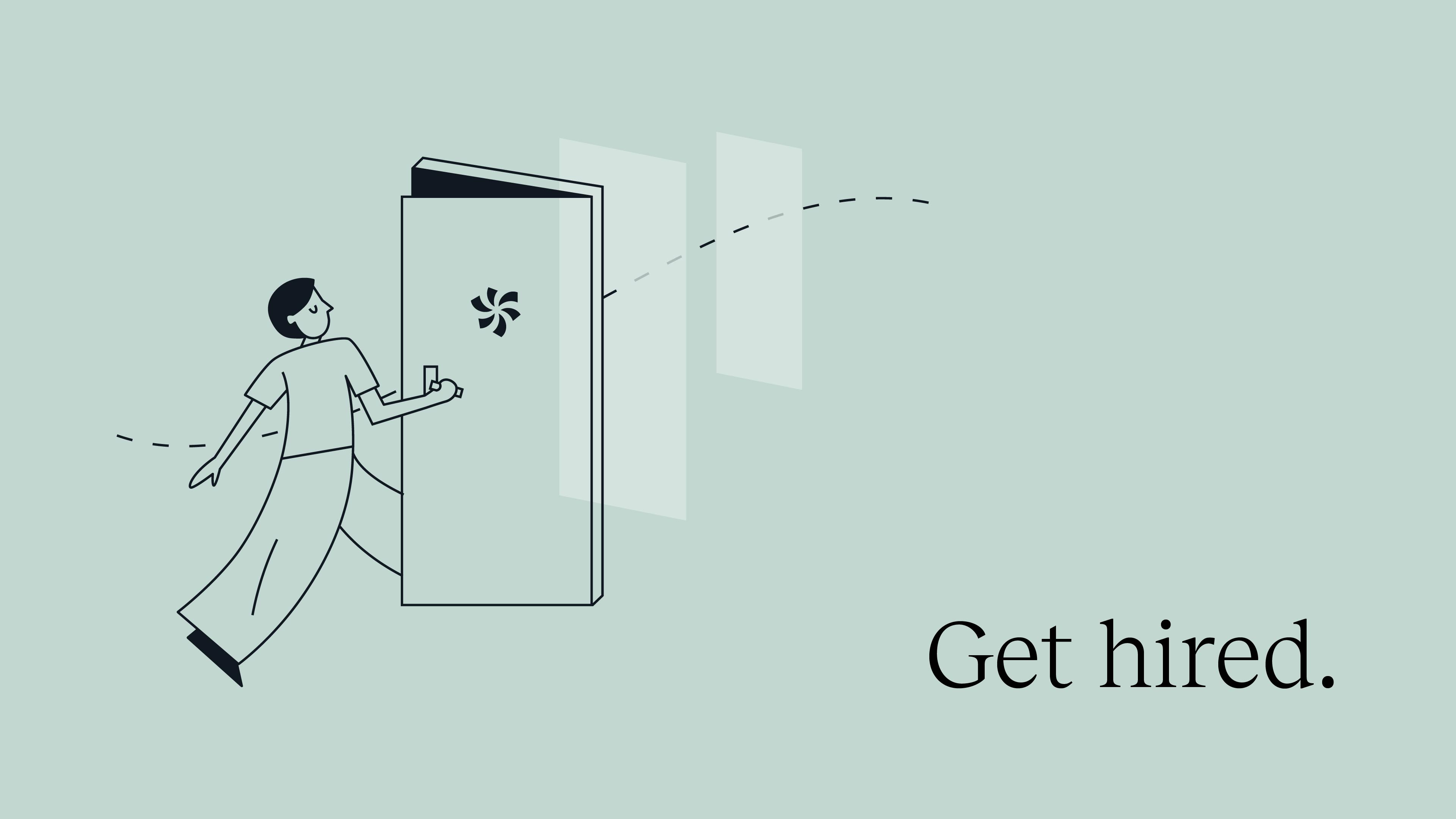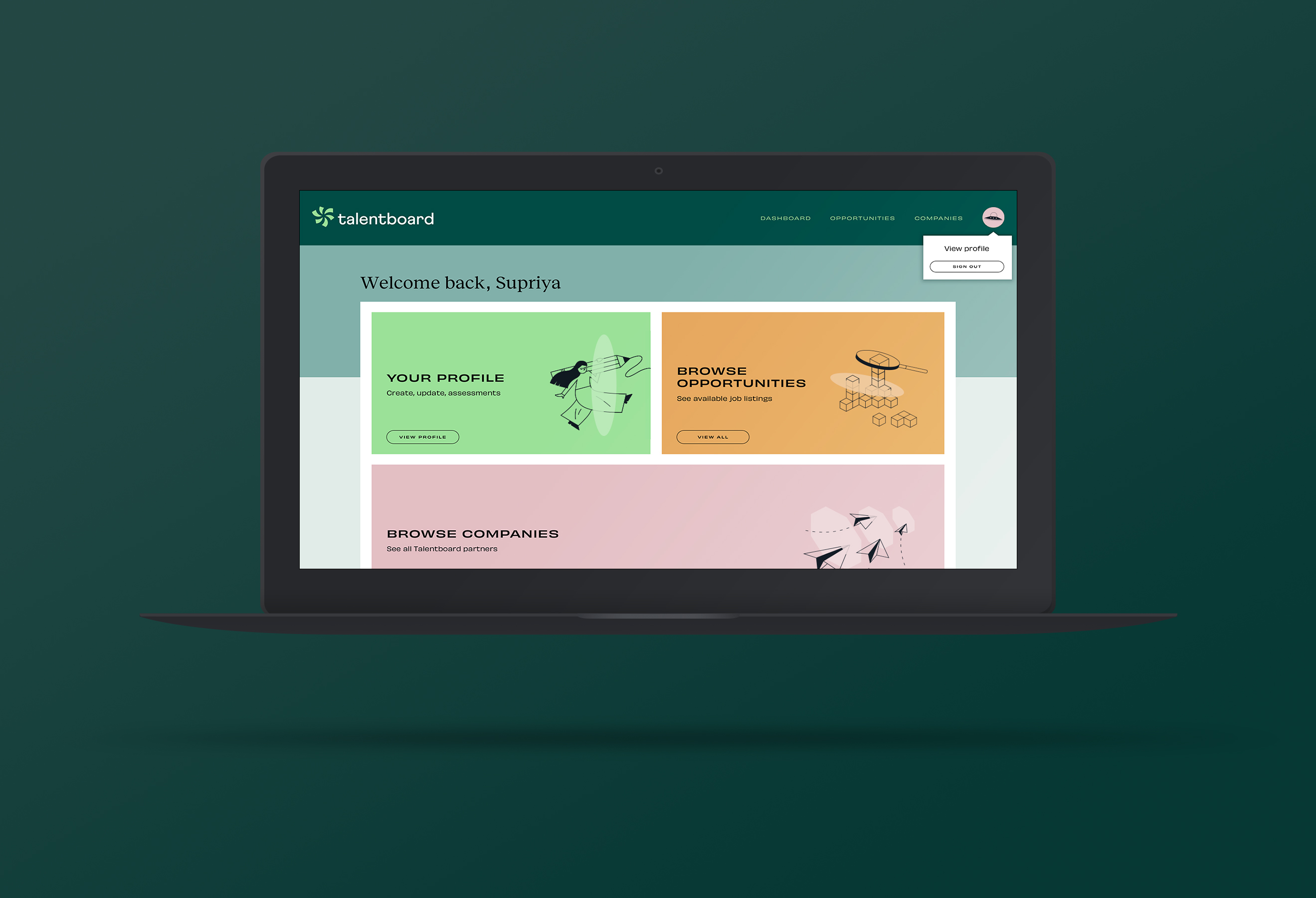 VISUAL IDENTITY
The logo mark is inspired by the notion of a spark, a nod to the hiring process and what recruiters often look for in potential candidates. The green palette was selected to help Talentboard stand out from its competitors which feature mostly blues, reds, and purples.
W|W also created custom illustrations to accompany the brand. Playful and dynamic, the illustrations are flexible enough to be used collectively or isolated to help communicate different aspects of the application process.