SKY RANCH
IMPACTING LIVES FOREVER
W|W designed & developed the website for Sky Ranch, one of North America's premiere Christian Camping organizations, with locations in Texas, Colorado, and Oklahoma. Through its year-round programming, Sky Ranch annually hosts nearly 70,000 people of all ages ranging from children and teens at its school and summer camps to families and large groups at its retreats and weekend escapes.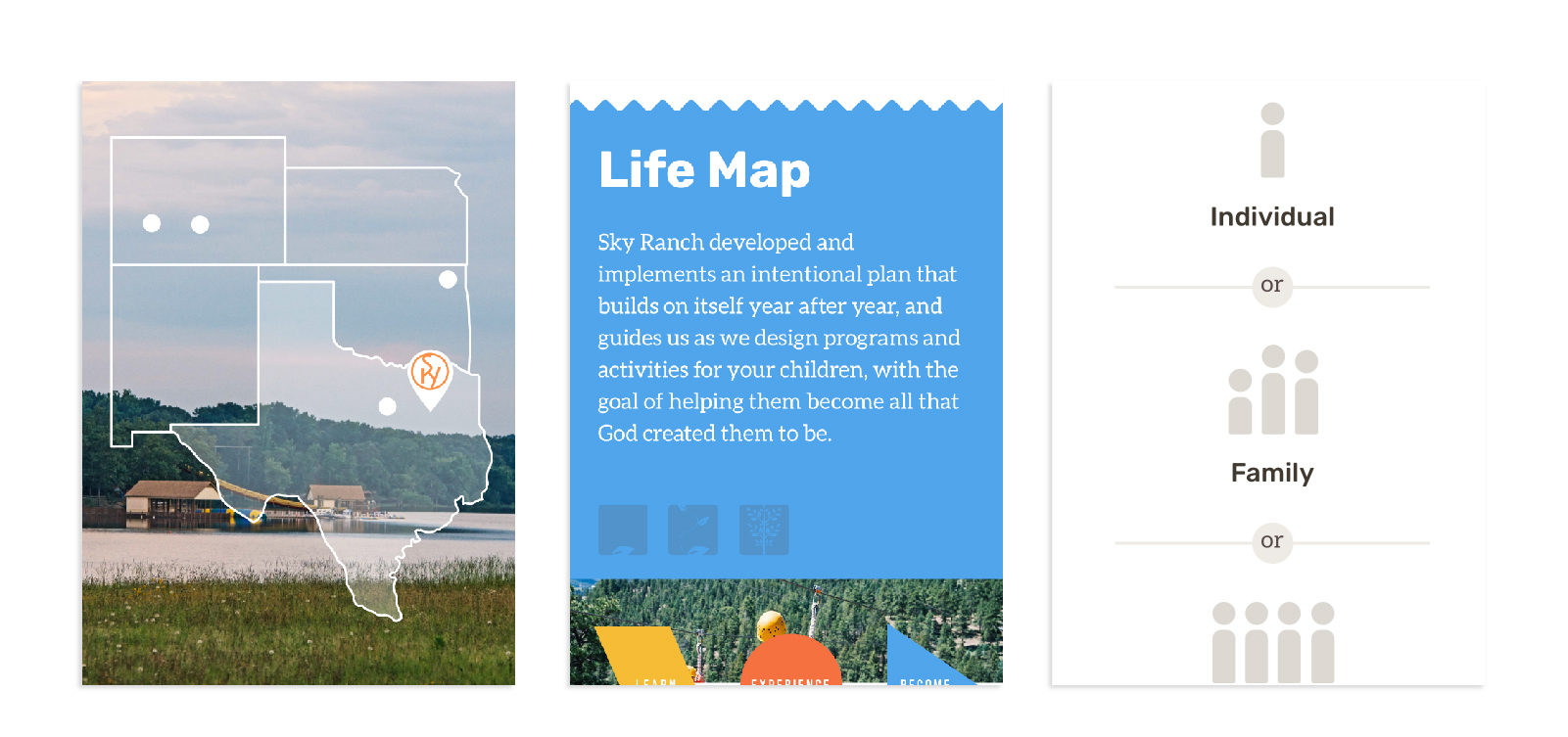 USER-CENTRIC APPROACH
The responsively designed Sky Ranch website is powered by BlokBlok CMS, a Ruby on Rails + Javascript content management system. It's uniquely designed and meticulously developed for any user, on any browser, and on any device. To showcase the true character of Sky Ranch as well as its one-of-a-kind programs, the site's architecture and design delivers an engaging user experience through its engineered associations between the camp's locations and programming. From the five highly-detailed maps to the custom-built "Find a Program" tool, every aspect of the website was deliberately designed with the user in mind.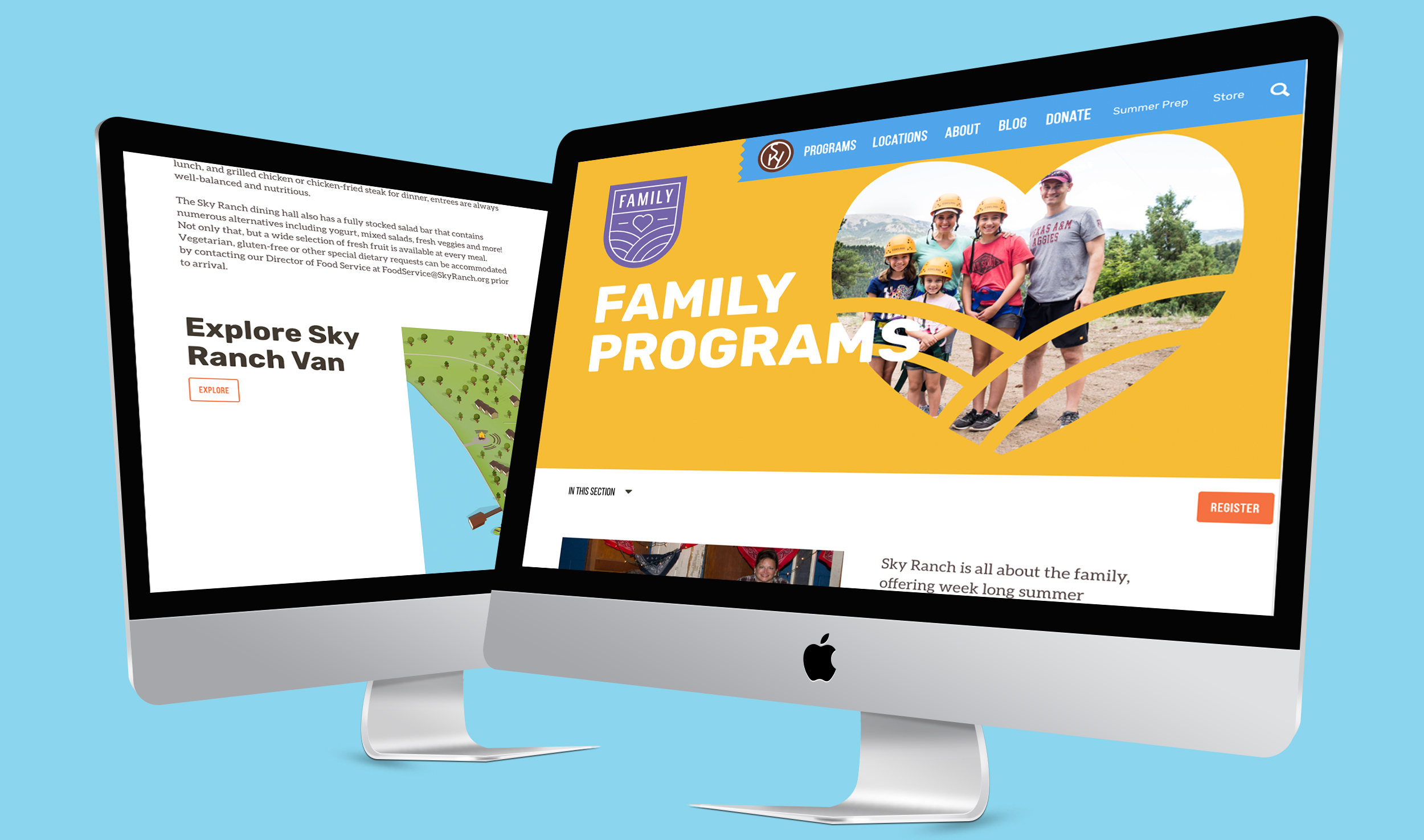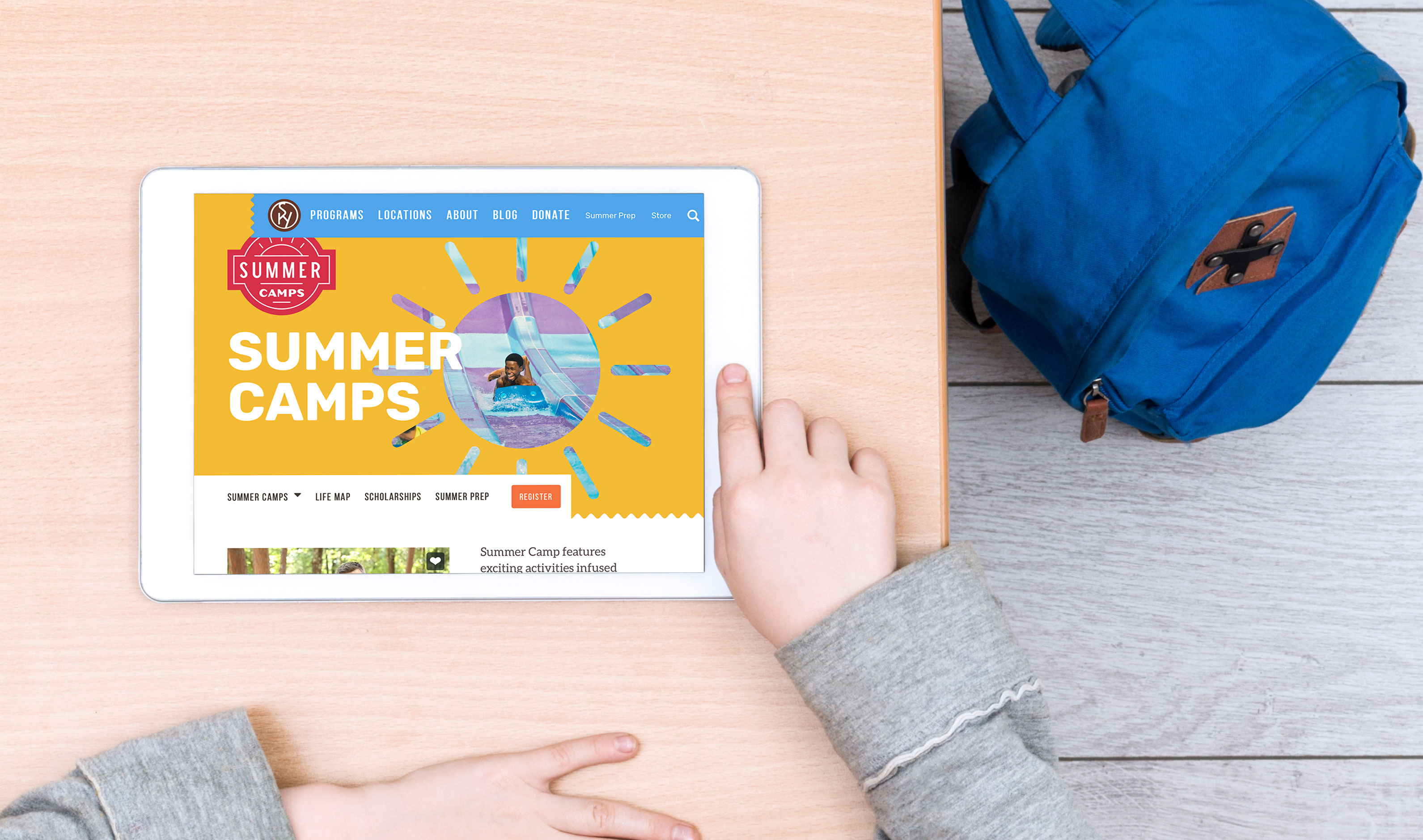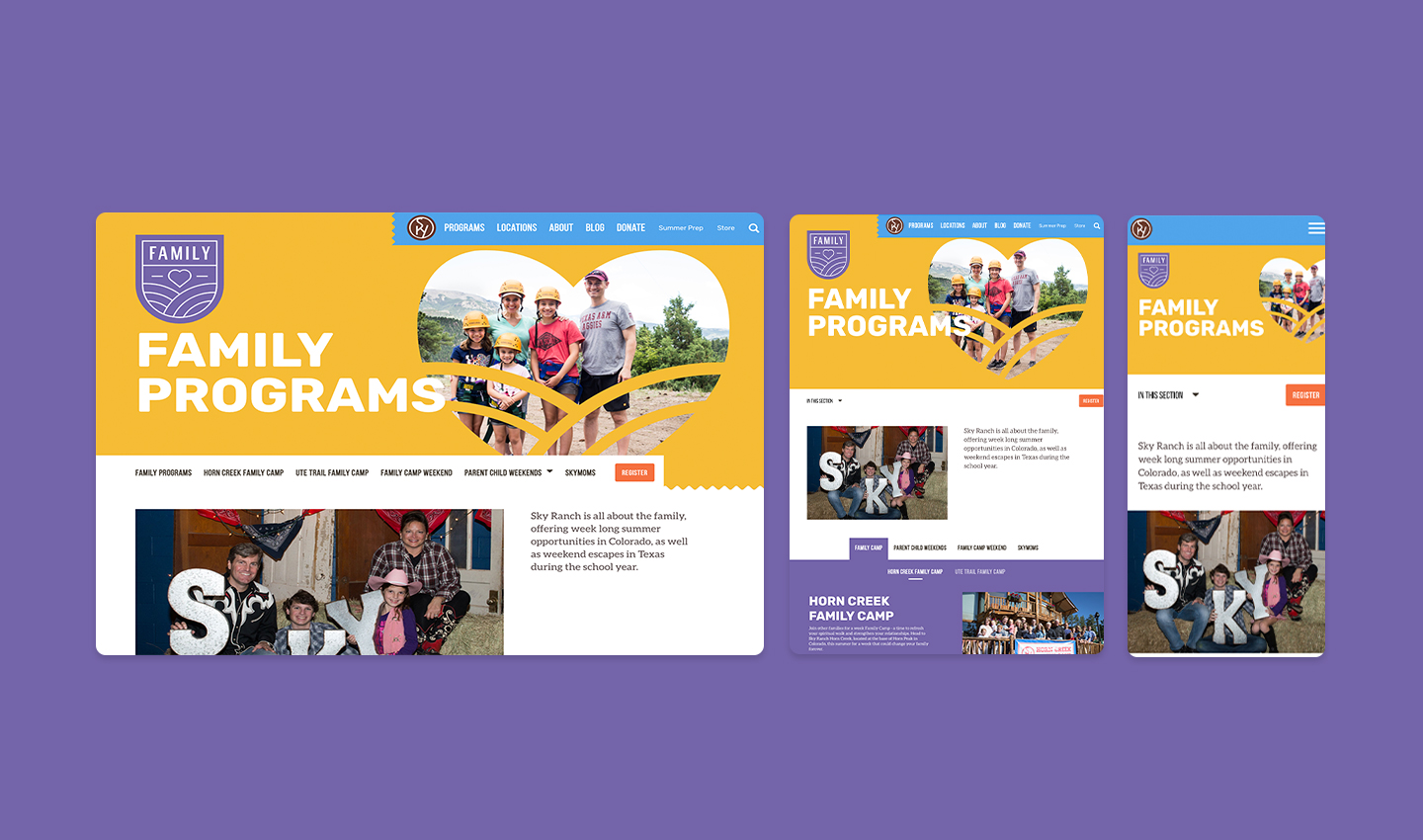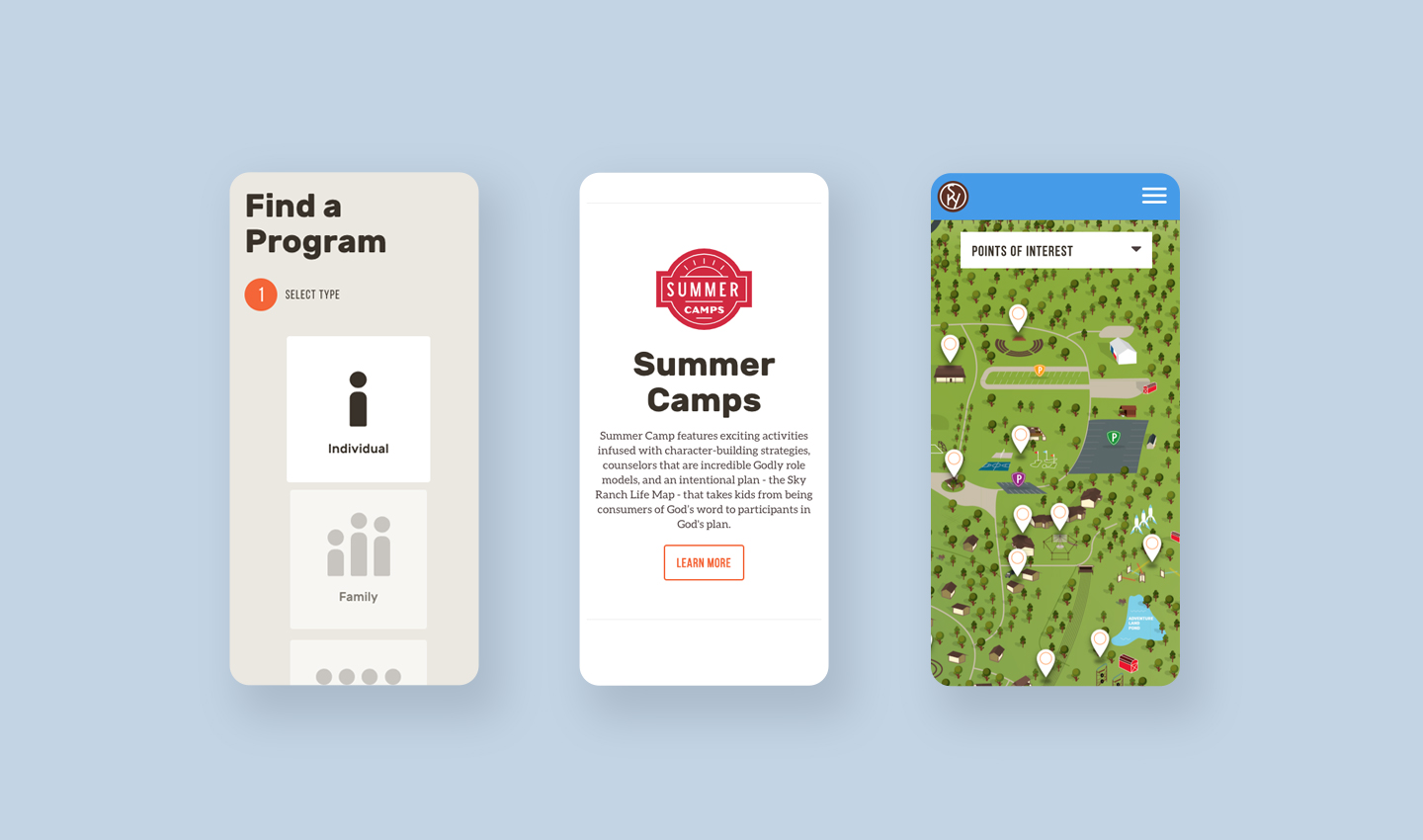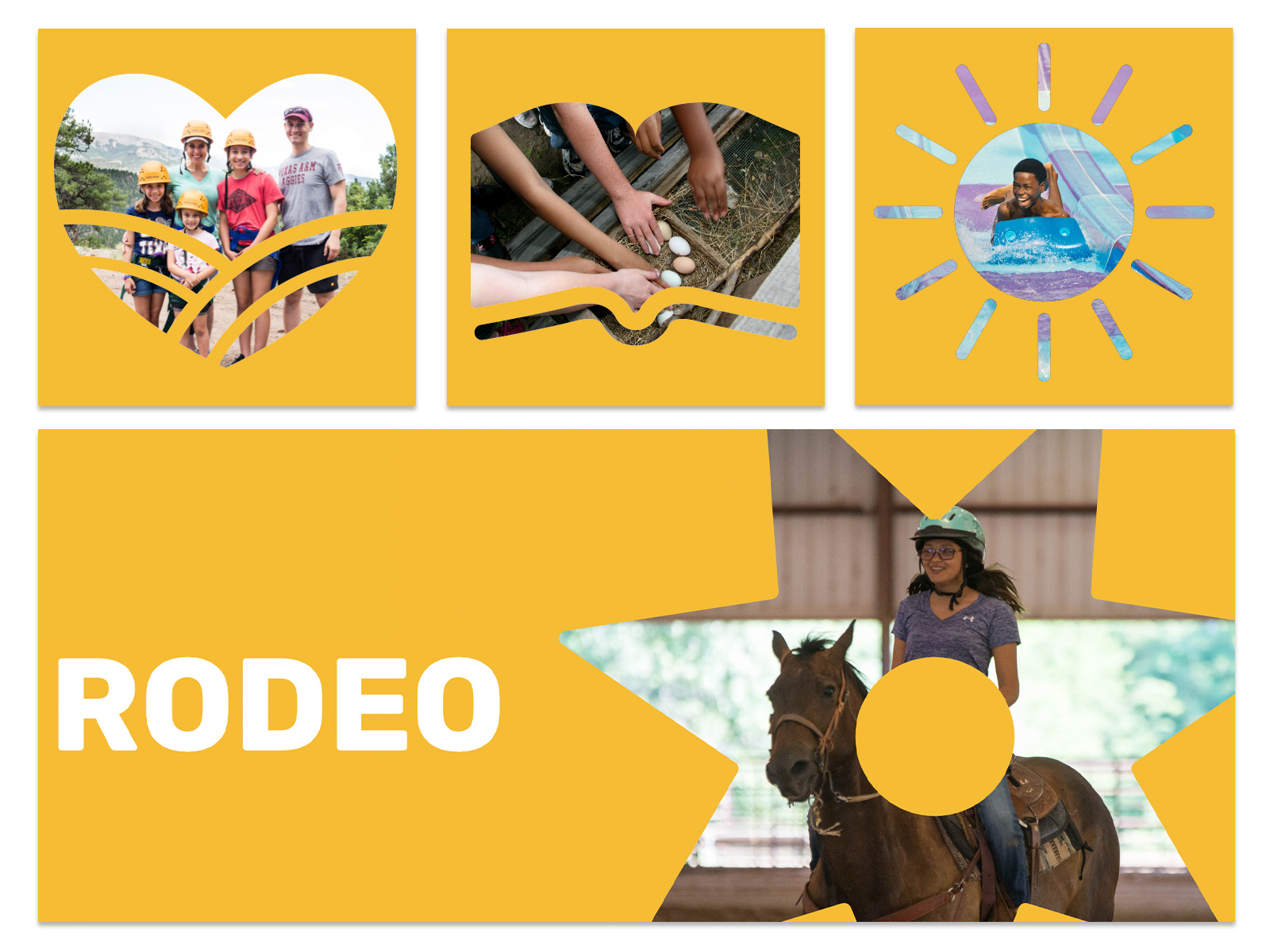 ILLUSTRATED MAPS
W|W designed custom, illustrated maps that provide a literal sense of the physical environment at all five Sky Ranch locations. The illustrations display key points of interest and landmarks that are specific to each location and are created to precisely mimic each campsite. Buildings are drawn to reflect features as specific colors and architecture. Terrain and elevation are also portrayed, and illustrations include lakes, trees, and animals that are unique to each map. Campers in the canoe are wearing life vests, demonstrating alignment with Sky Ranch's focus on safety.
The customized maps are also highly interactive and deliver a compelling experience that engages the user. On each map, key points of interest and landmarks are identified with digital markers that, when clicked on by the user, provide relevant information about the selected building, activity, or landmark. This feature was built using Angular, a platform that was integrated into the Sky Ranch website and supports modern web applications.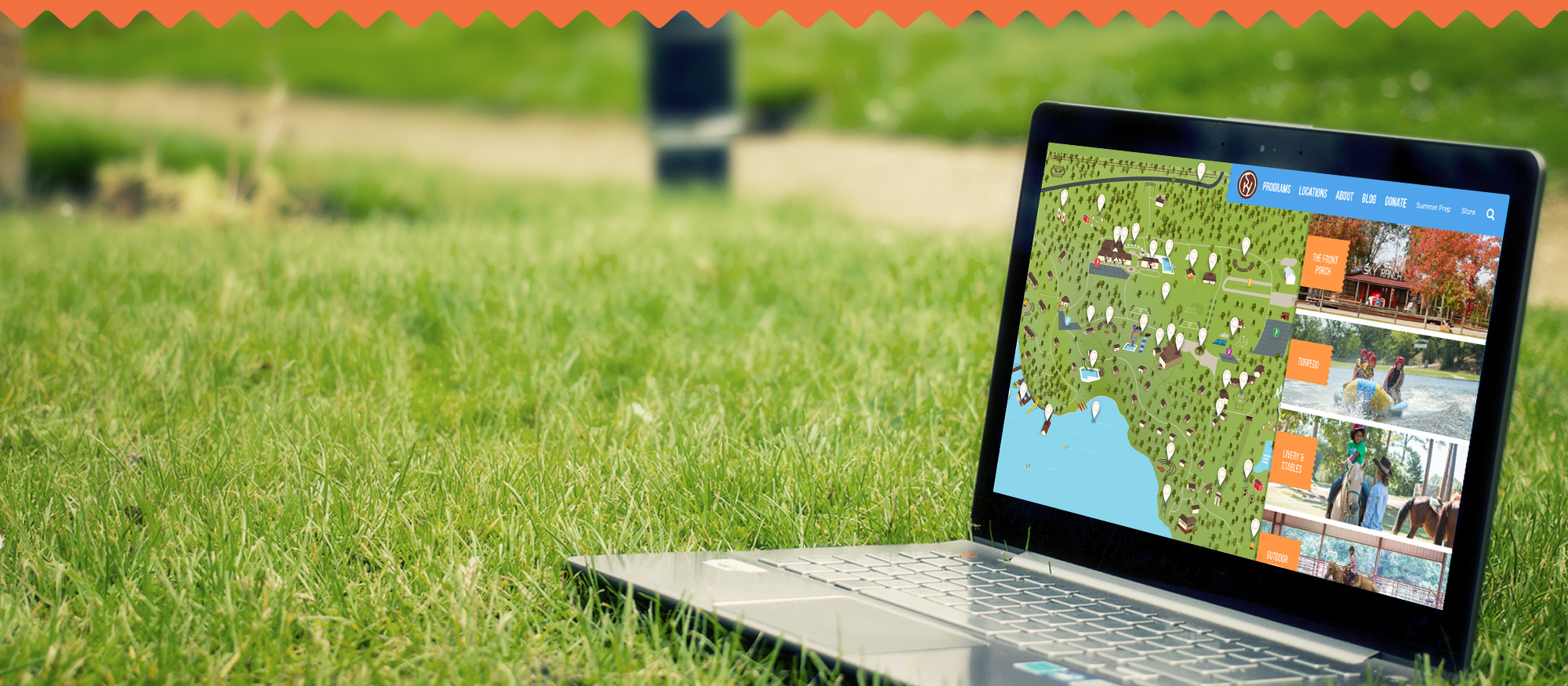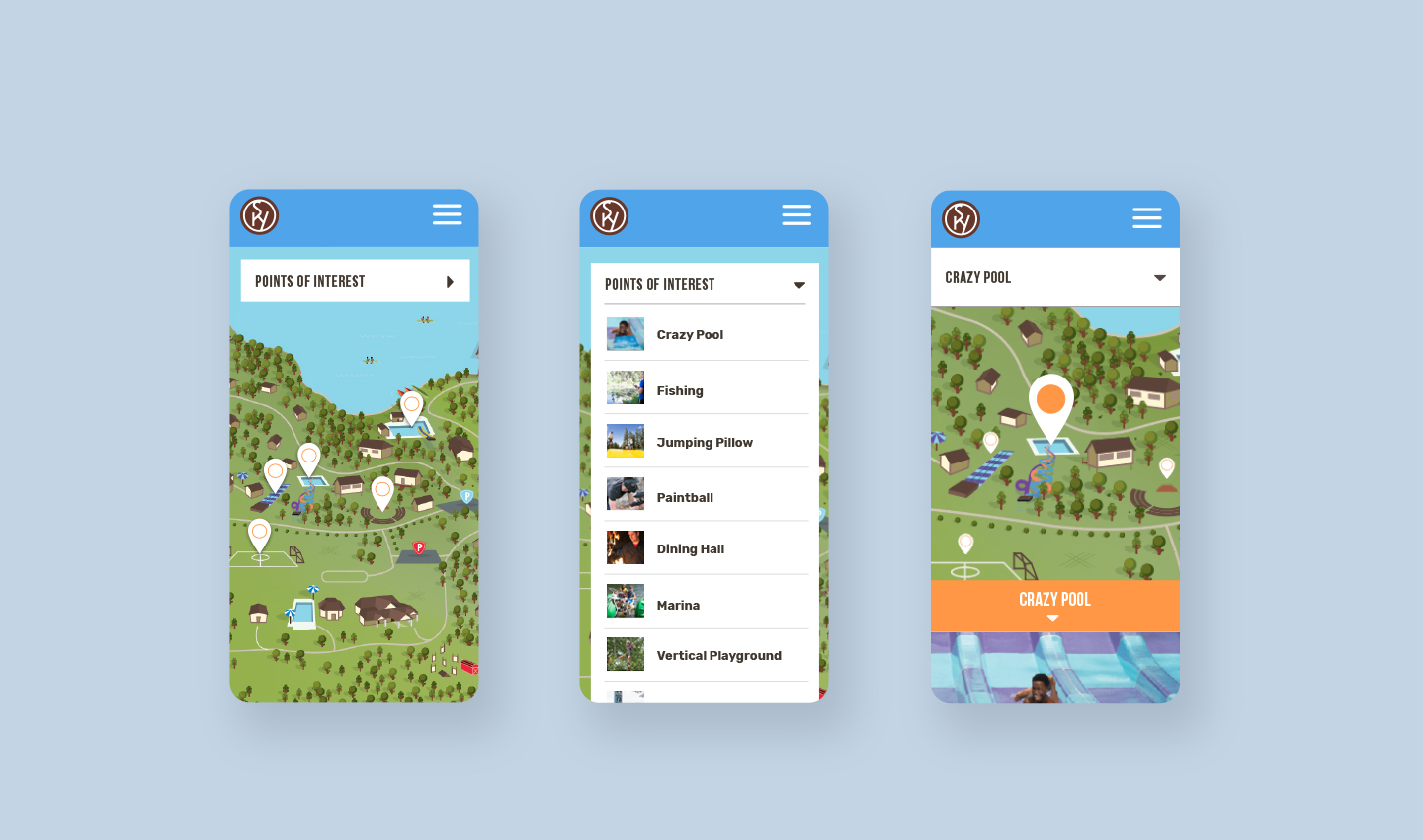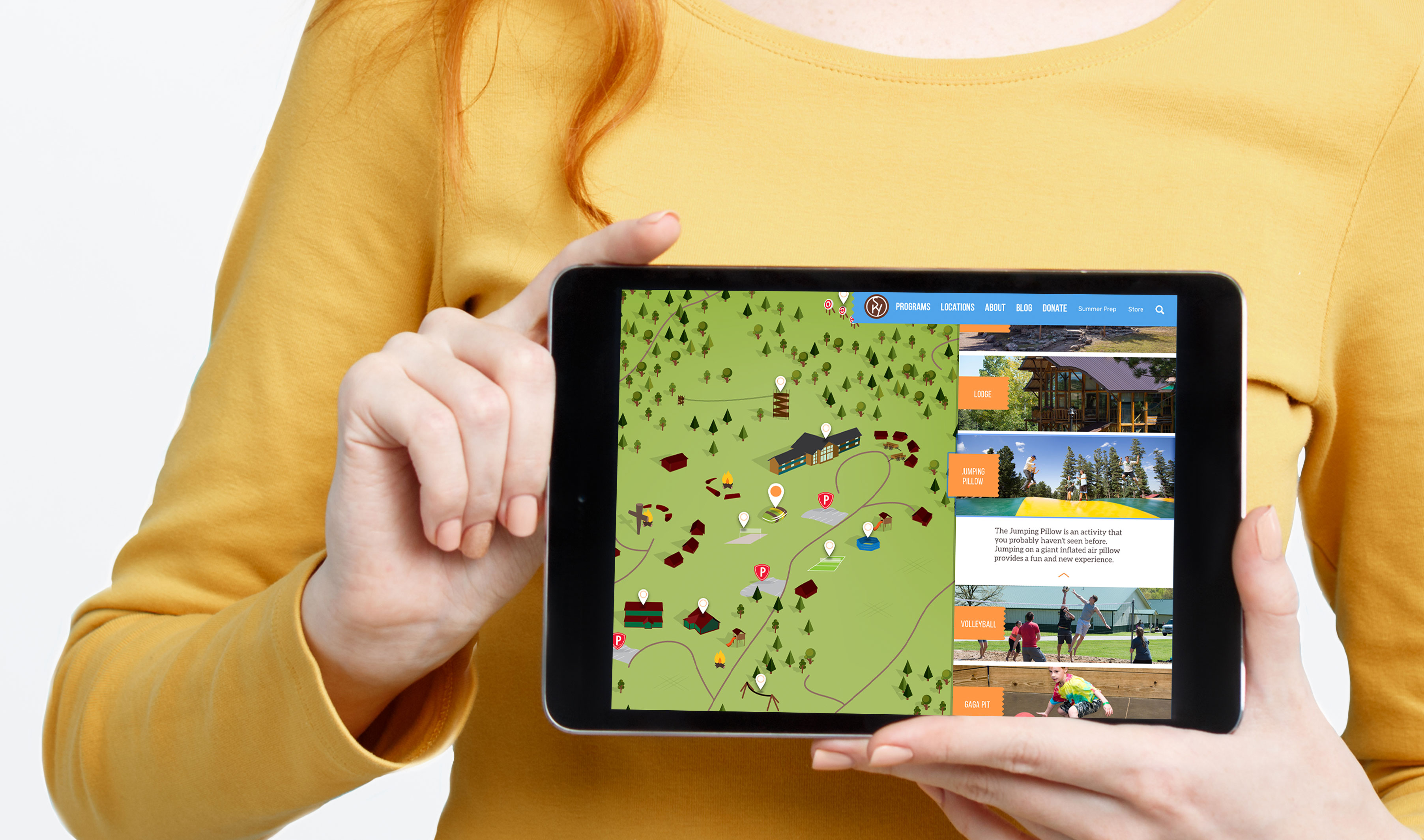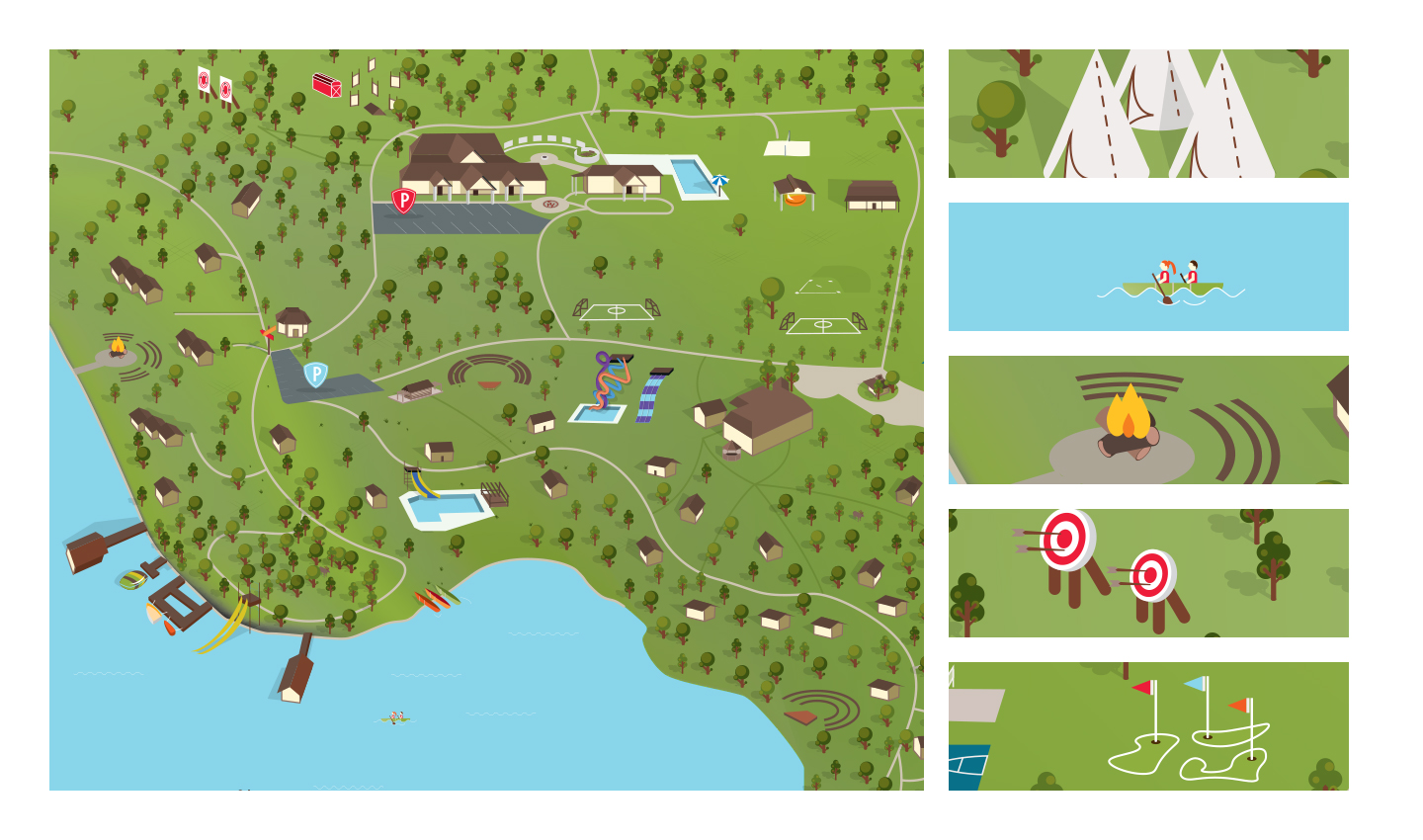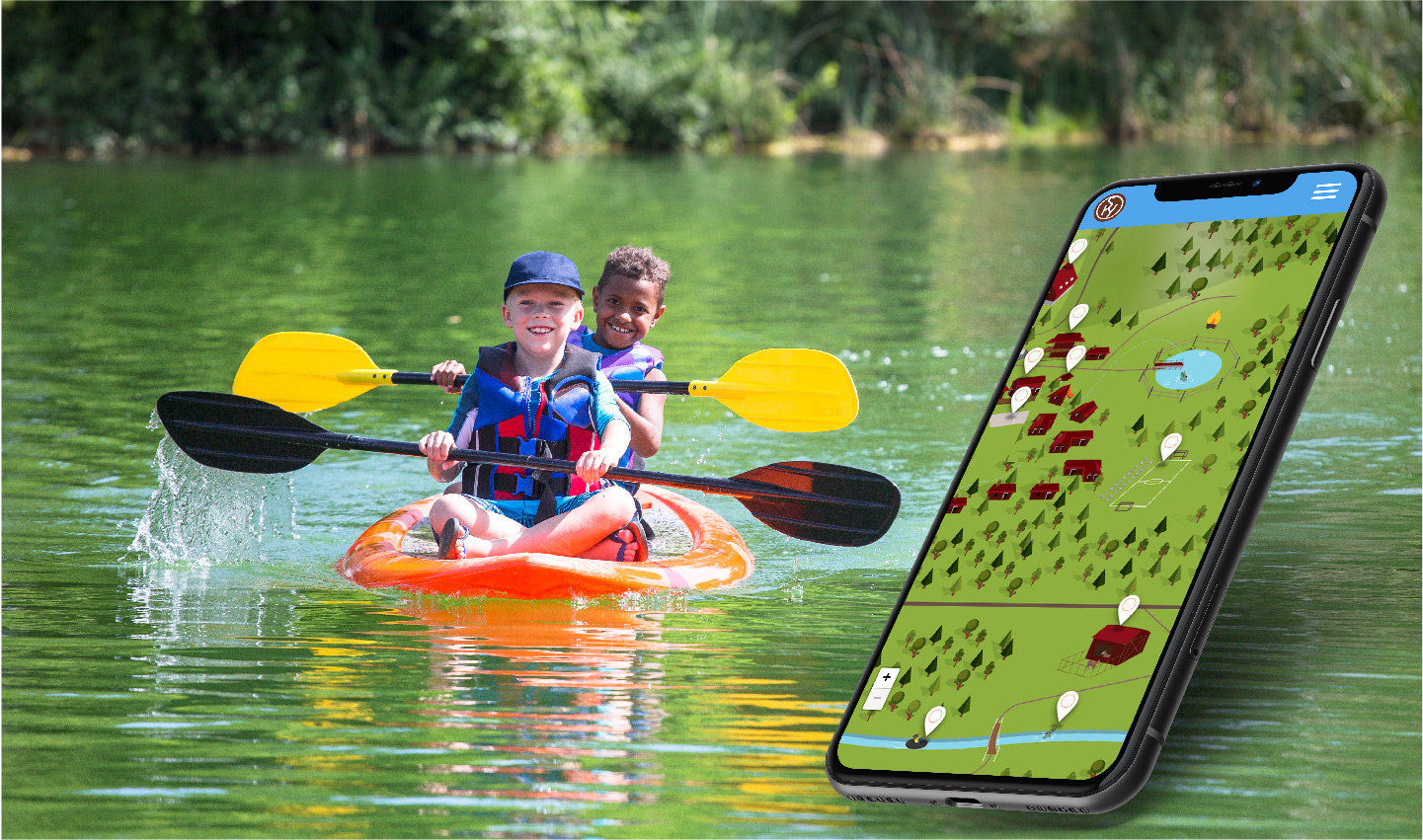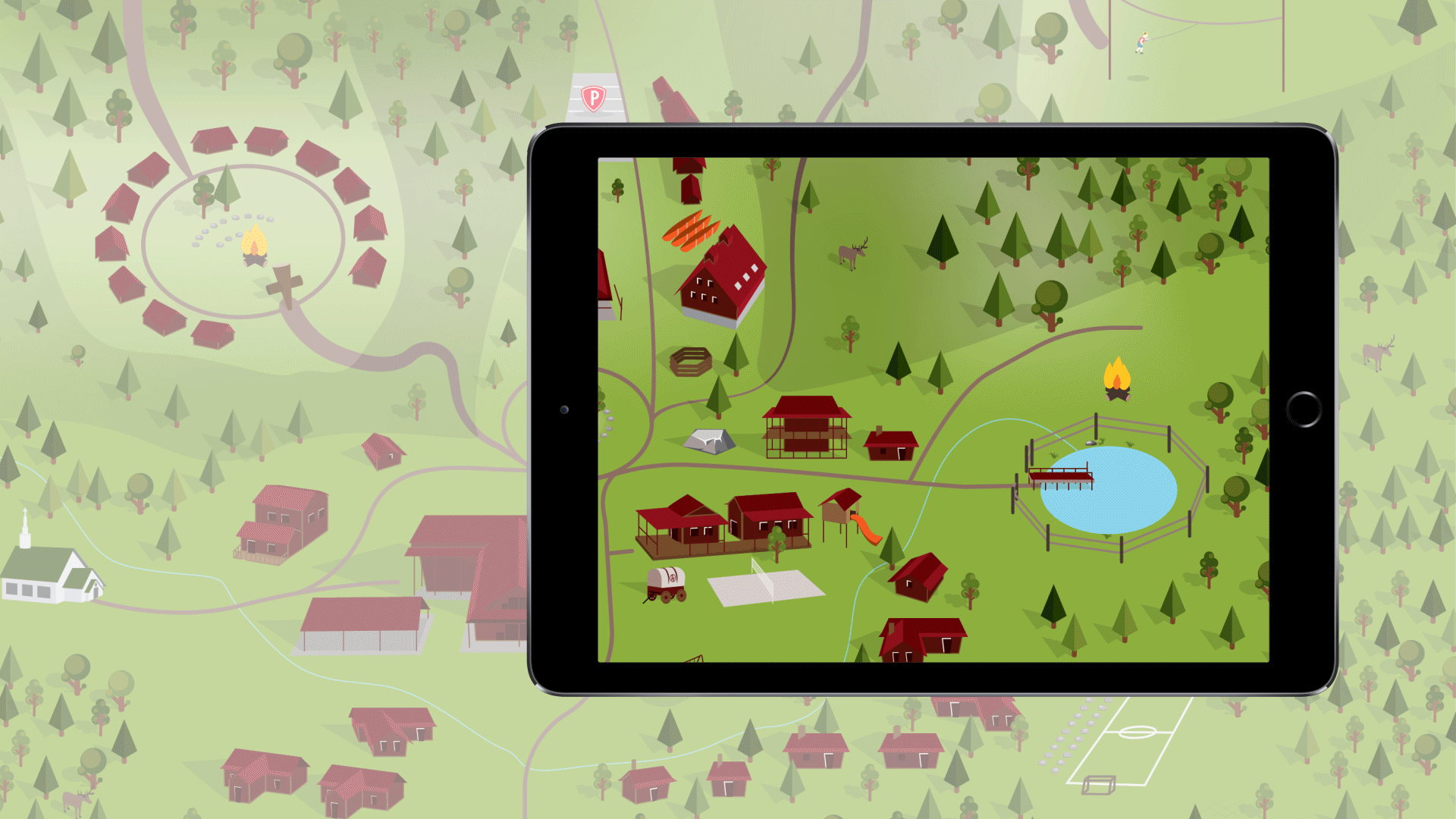 FIND A PROGRAM
A customer feature engineered for the site is the Find a Program tool, which helps prospective families effortlessly identify the right Sky Ranch program that best suits their needs. The tool was built specifically for Sky Ranch after W|W uncovered a need for families to easily understand and learn about the great options available at Sky Ranch. The tool was built to be simple yet informative for the user regardless of the device or browser. In several clicks, the tool delivers a list of results that navigates the user directly to each program's individual page. Also, by extending the graphic tool kit, W|W designed customized icons to represent each Sky Ranch program.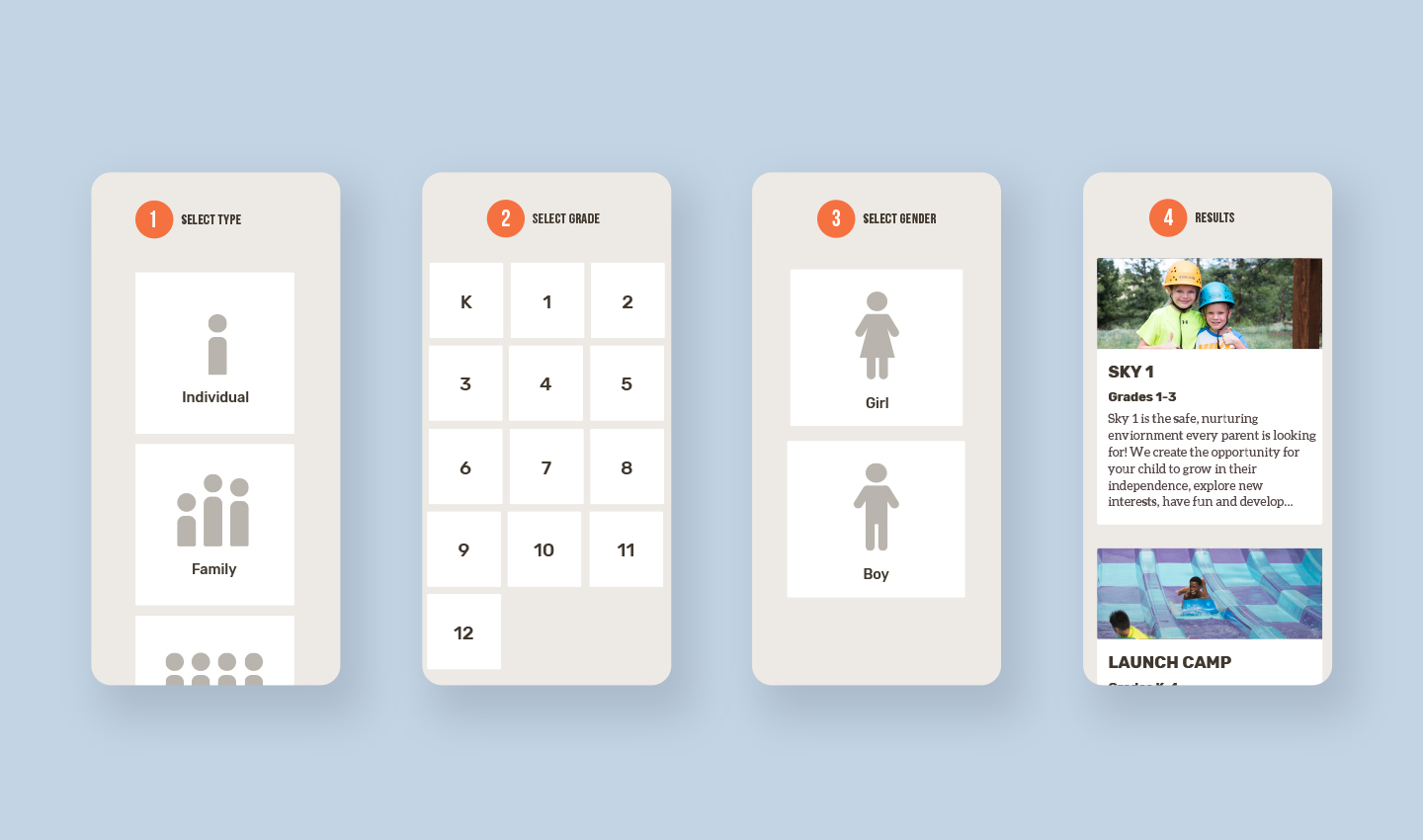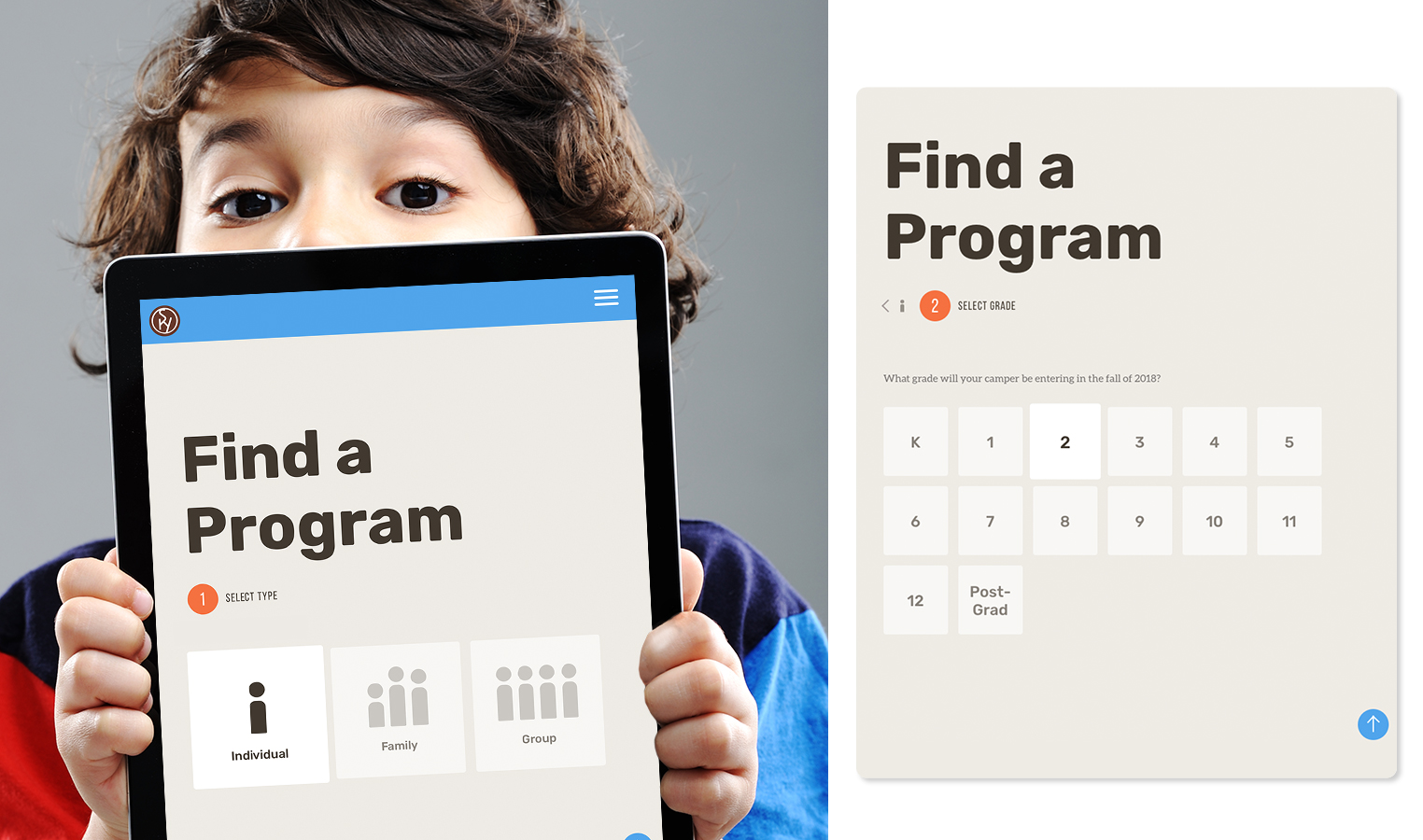 CIRCUITREE INTEGRATION
W|W managed and implemented the integration of CircuiTree onto the Sky Ranch website. As a 3rd party CRM tool that provides camp management resources, CircuiTree's capabilities now provide Sky Ranch with the ability to streamline the entire experience for both campers and staff. Features range from online registration and activity self-scheduling to financial management and communication tools.