With three distinct dining options under one roof, Sienna Mercato brings a unique restaurant experience to Pittsburgh's Cultural District. Italian with a twist, made fresh daily in its scratch kitchen, Sienna Mercato is a natural evolution of Sienna Sulla Piazza (rebranded by W|W into Sienna on the Square), the intimate upscale-casual restaurant in Market Square. While signaling an appropriate relationship to its sister restaurant, Sienna Mercato has established itself as a unique dining destination. In addition to the original brick walls, steel, distressed wood and open-air spaces, the common thread of the 3 floors at Sienna Mercato is the chef-driven menu, casual Italian dining experience.

Building this multi-story brand from the ground up, W|W designed the integrated branding for Sienna Mercato and its three distinct dining options (Emporio, Mezzo and Il Tetto) all under one roof (including one that retracts). W|W designed the Sienna Mercato visual identity system, branded elements & graphics, menus, advertisements, merchandising, apparel, signage, environment & decor and website.  W|W leveraged the visual branding to design a wayfinding system that provides clear directional cues for patrons that helps identify each floor, what is offered and how to get to each.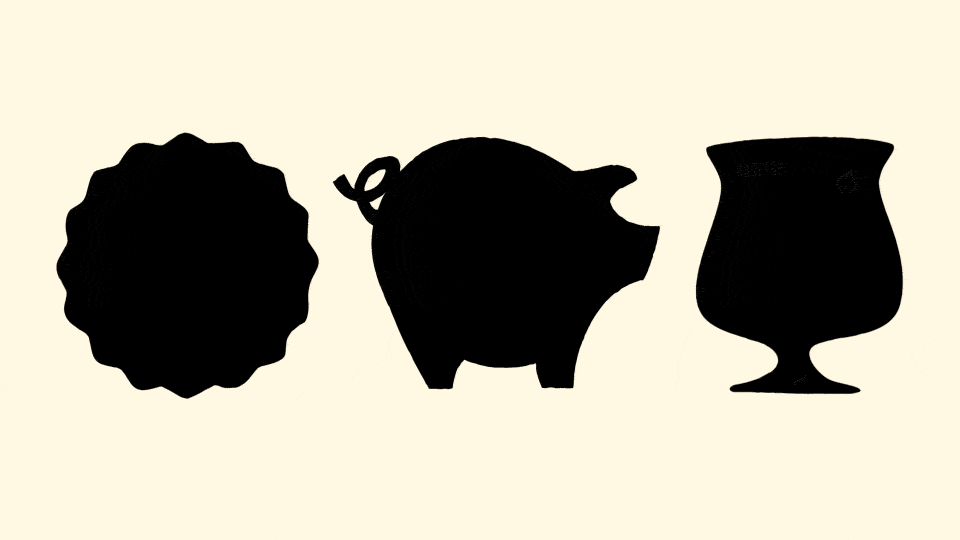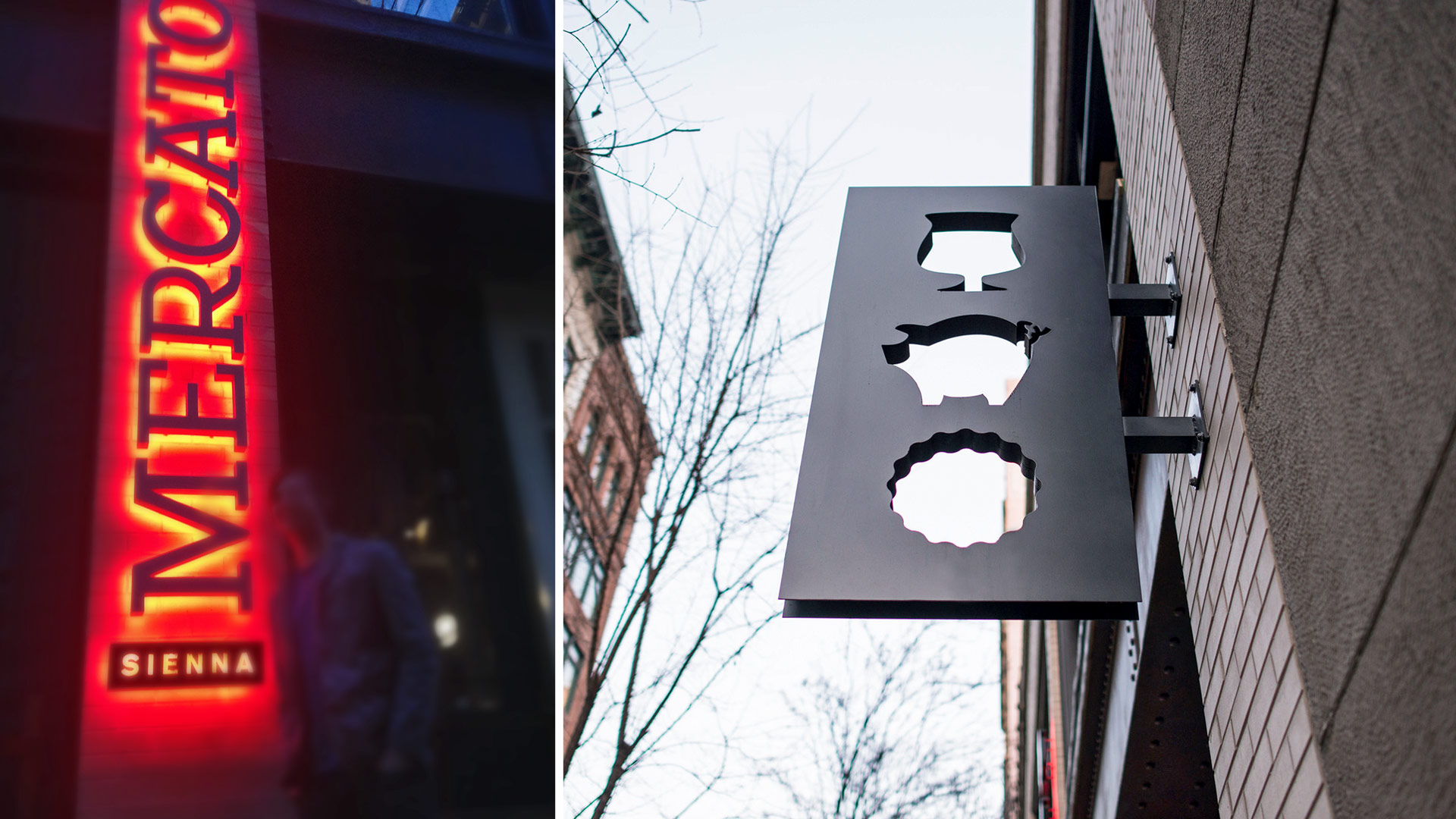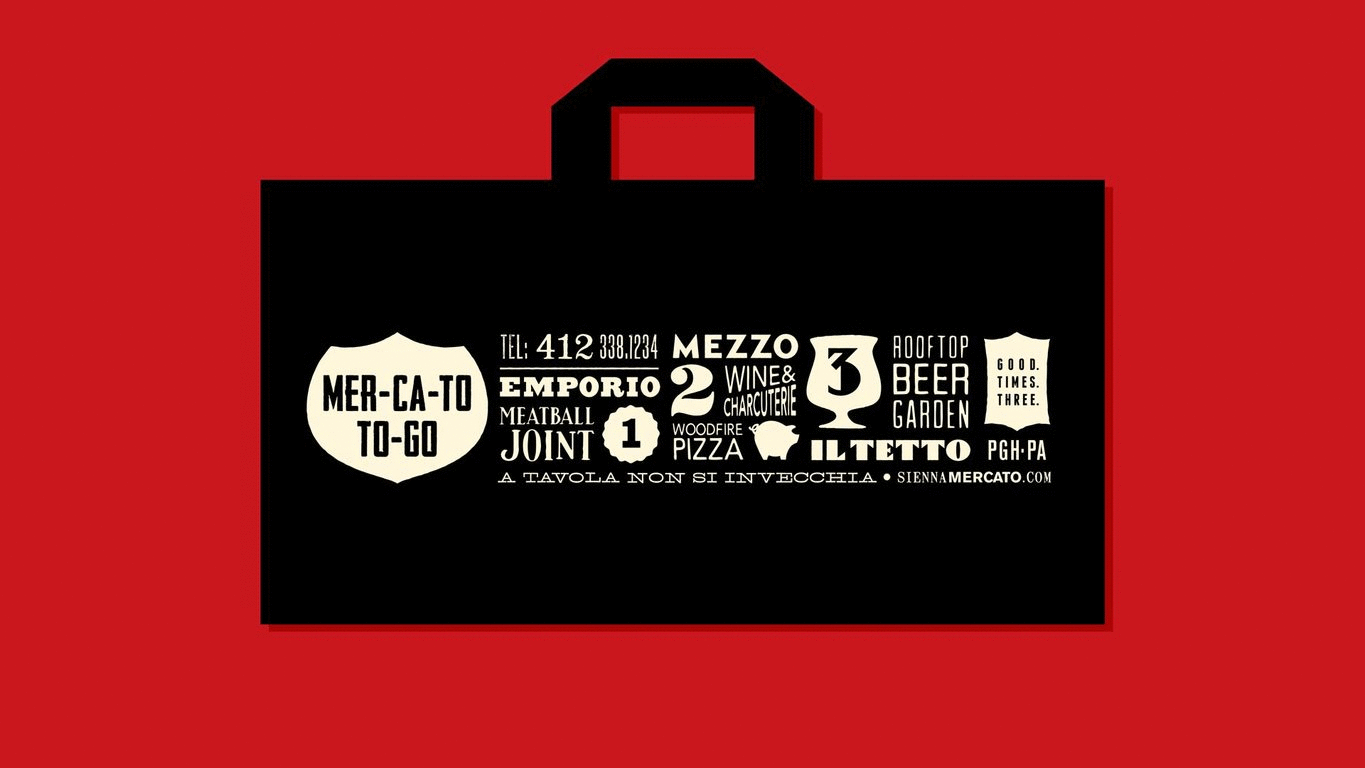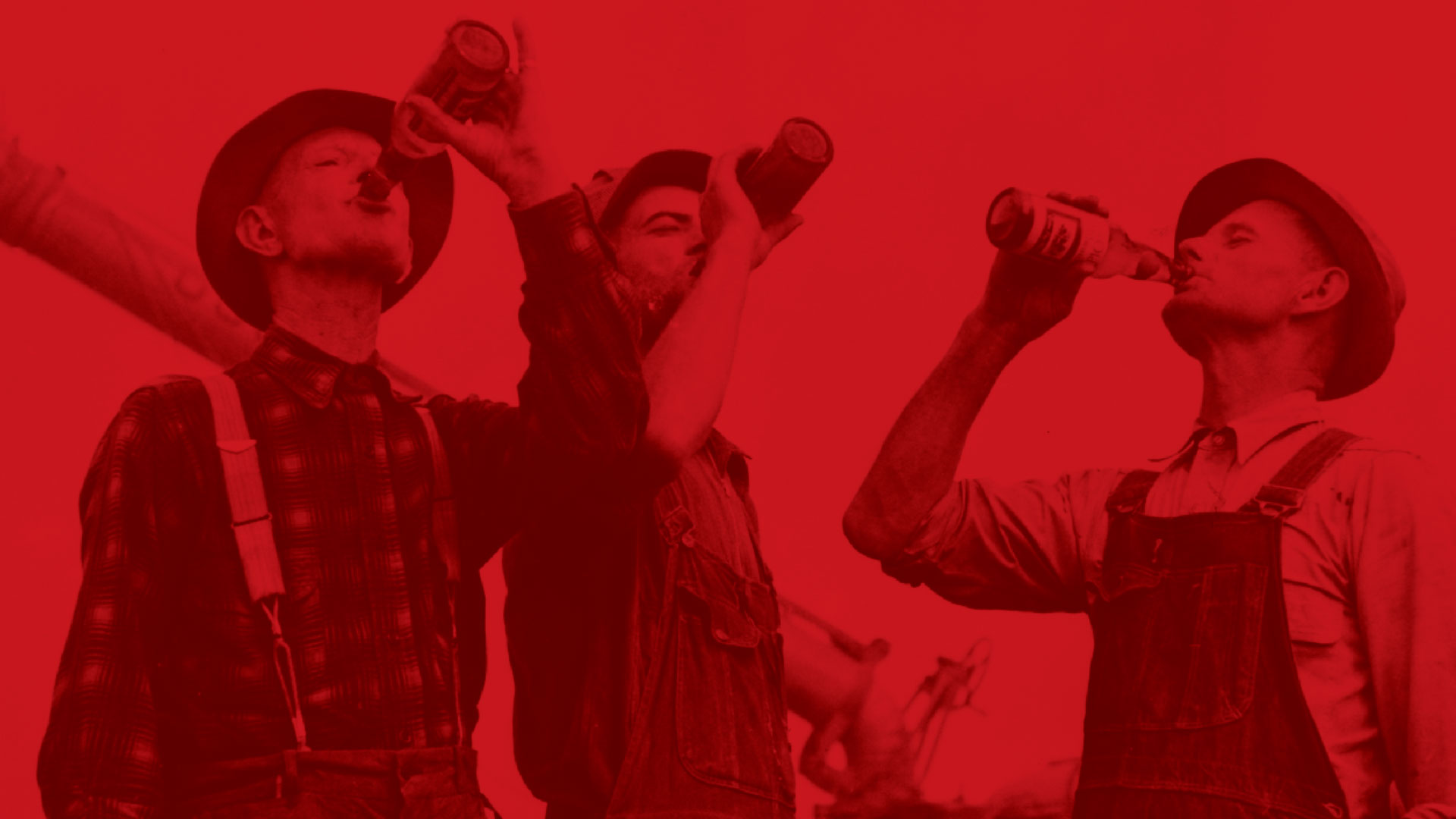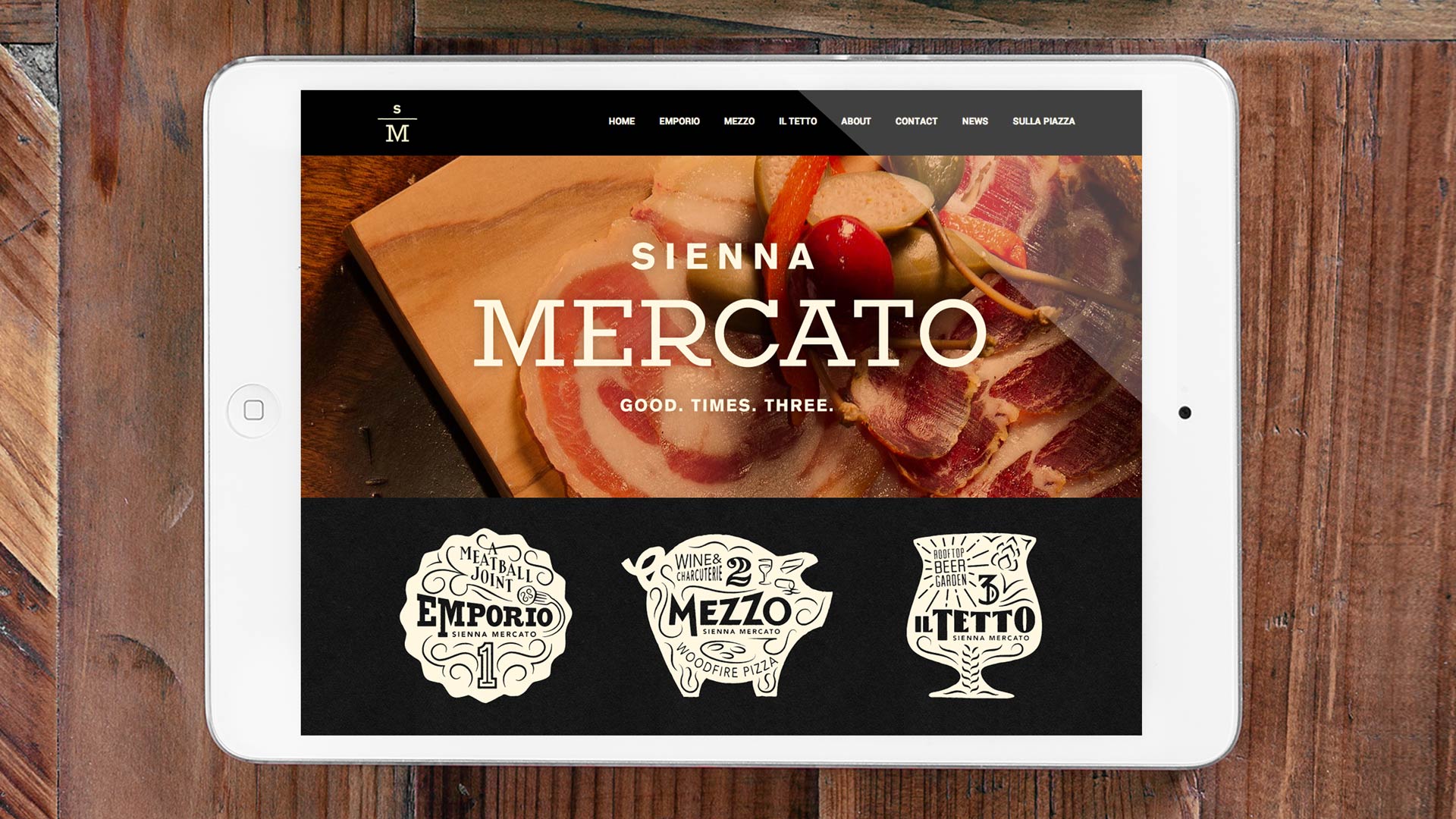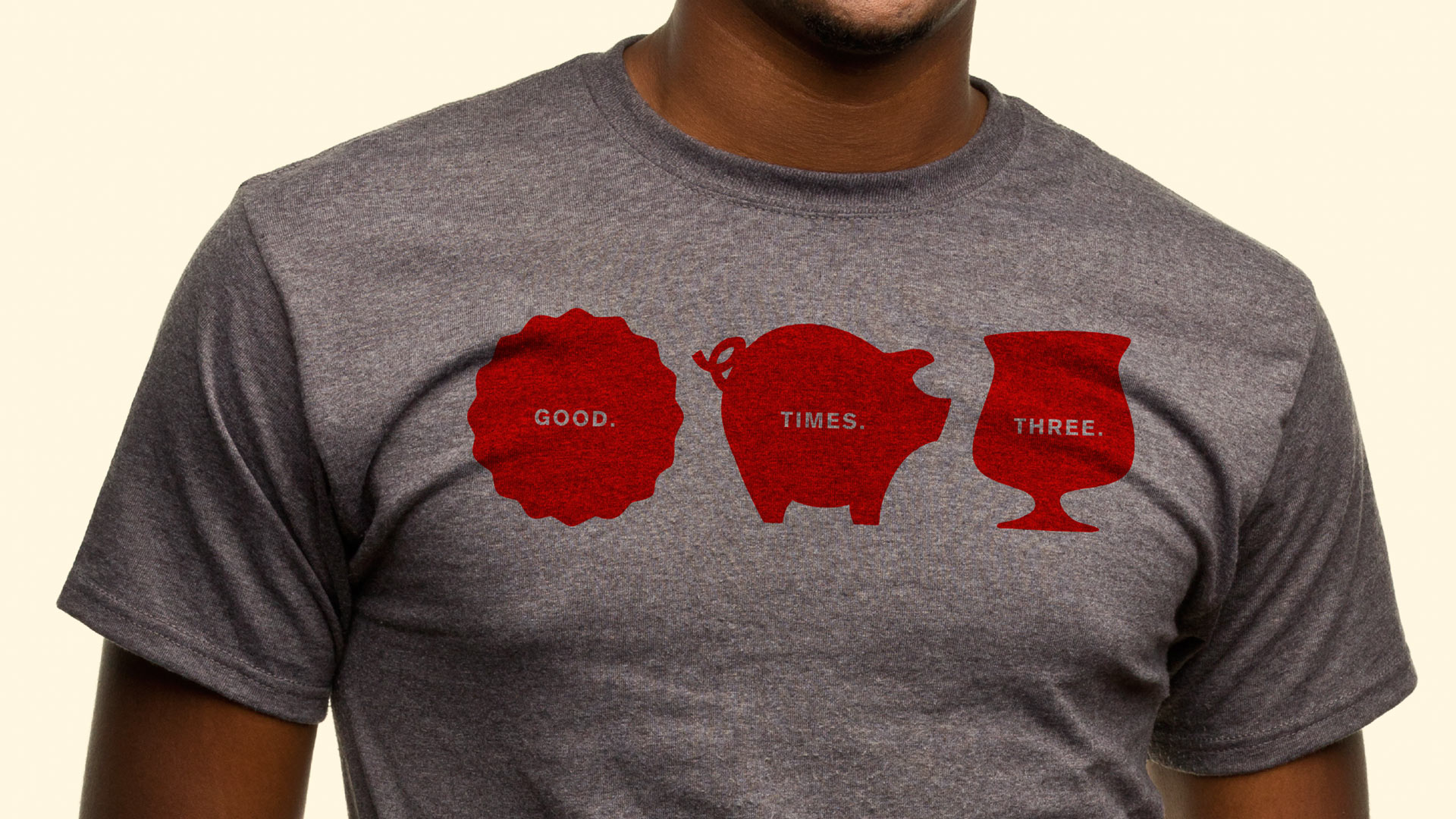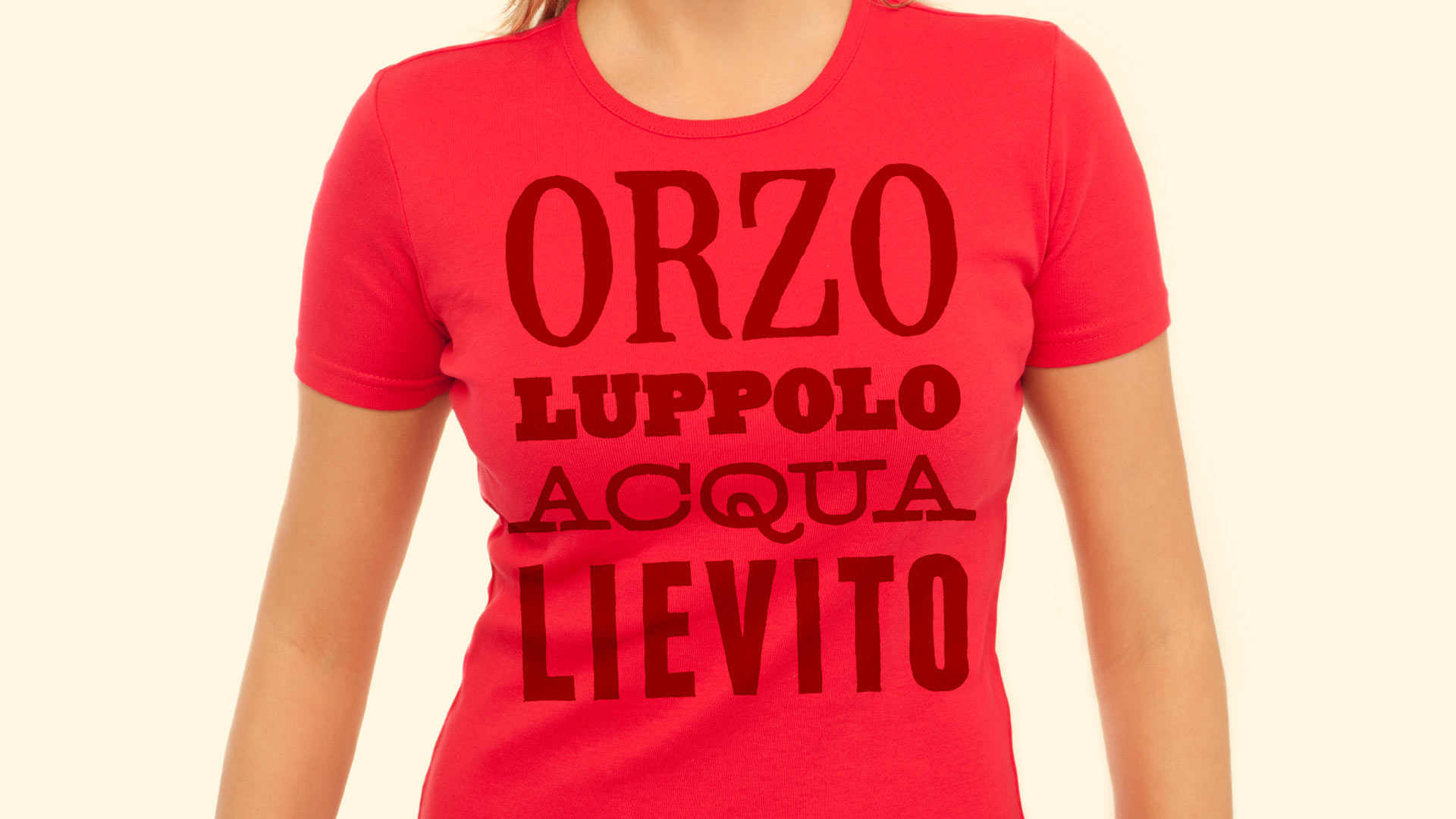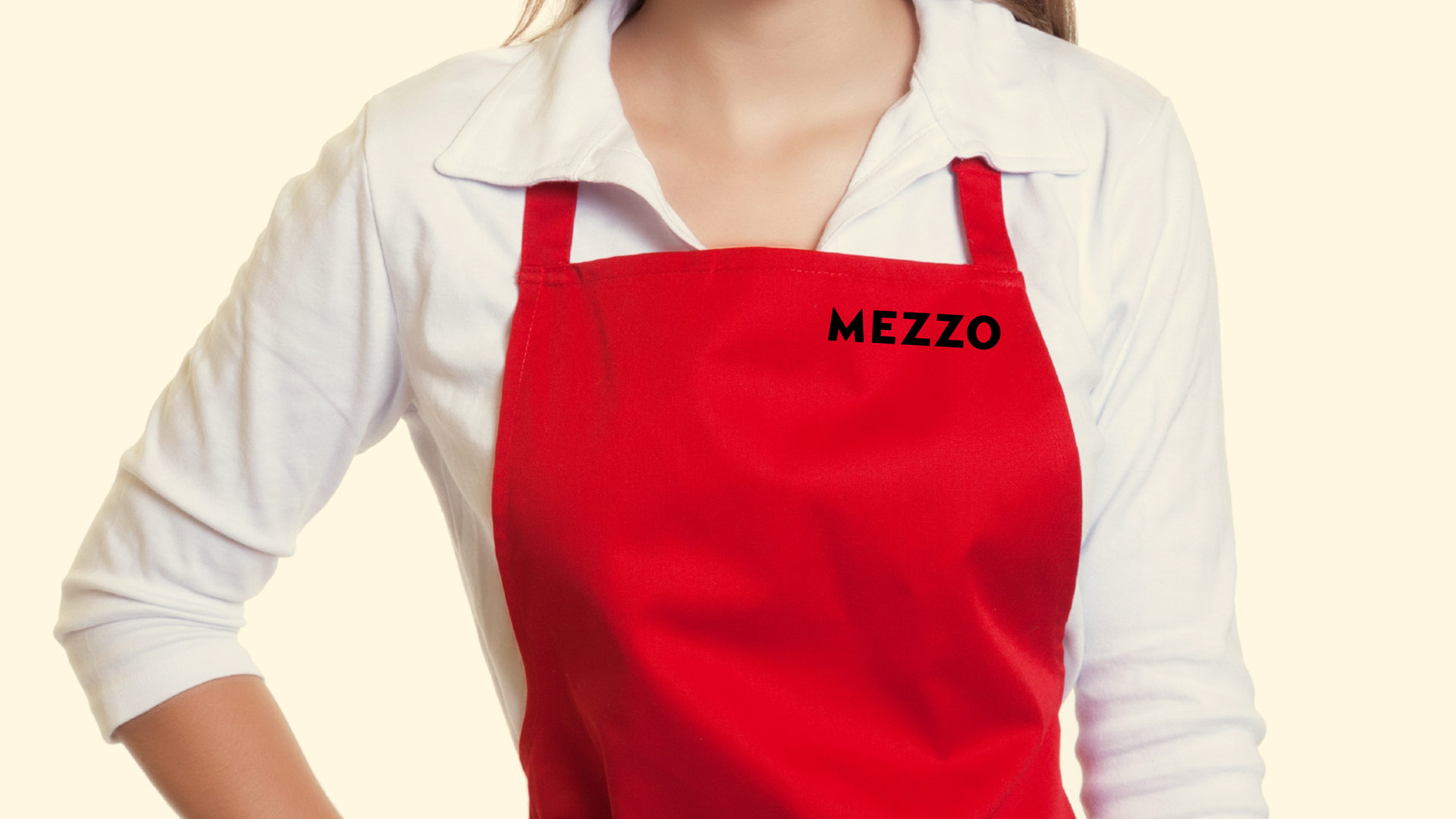 EMPORIO 
The first floor of Sienna Mercato, Emporio, is a high-energy eatery, featuring gourmet meatball dishes, 32 draft beers, wine and classic cocktails — all made fresh daily in its scratch kitchen. Clever hints of nostalgia in the visual branding and decor support the authentic, Italian (with a twist) personality.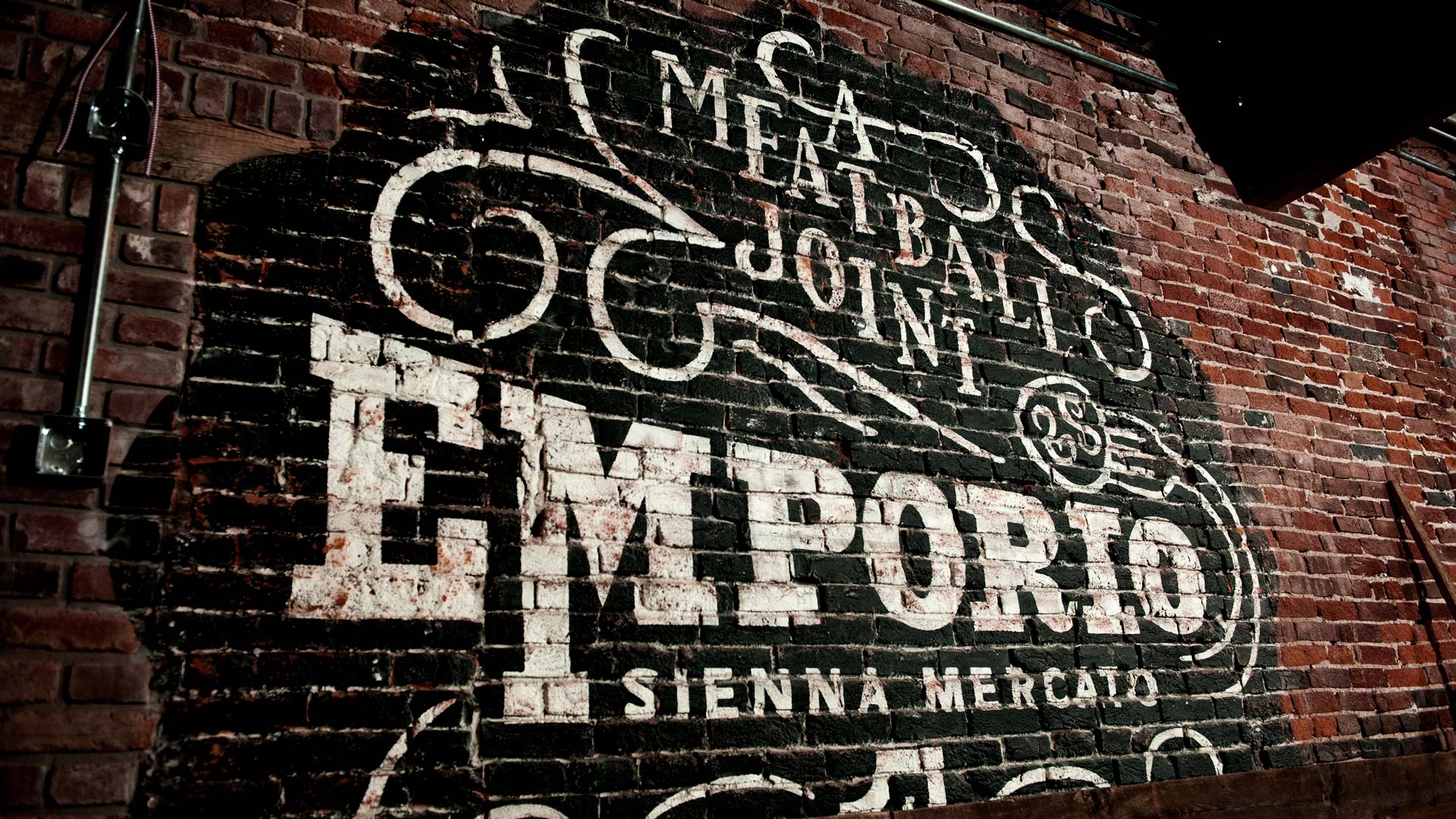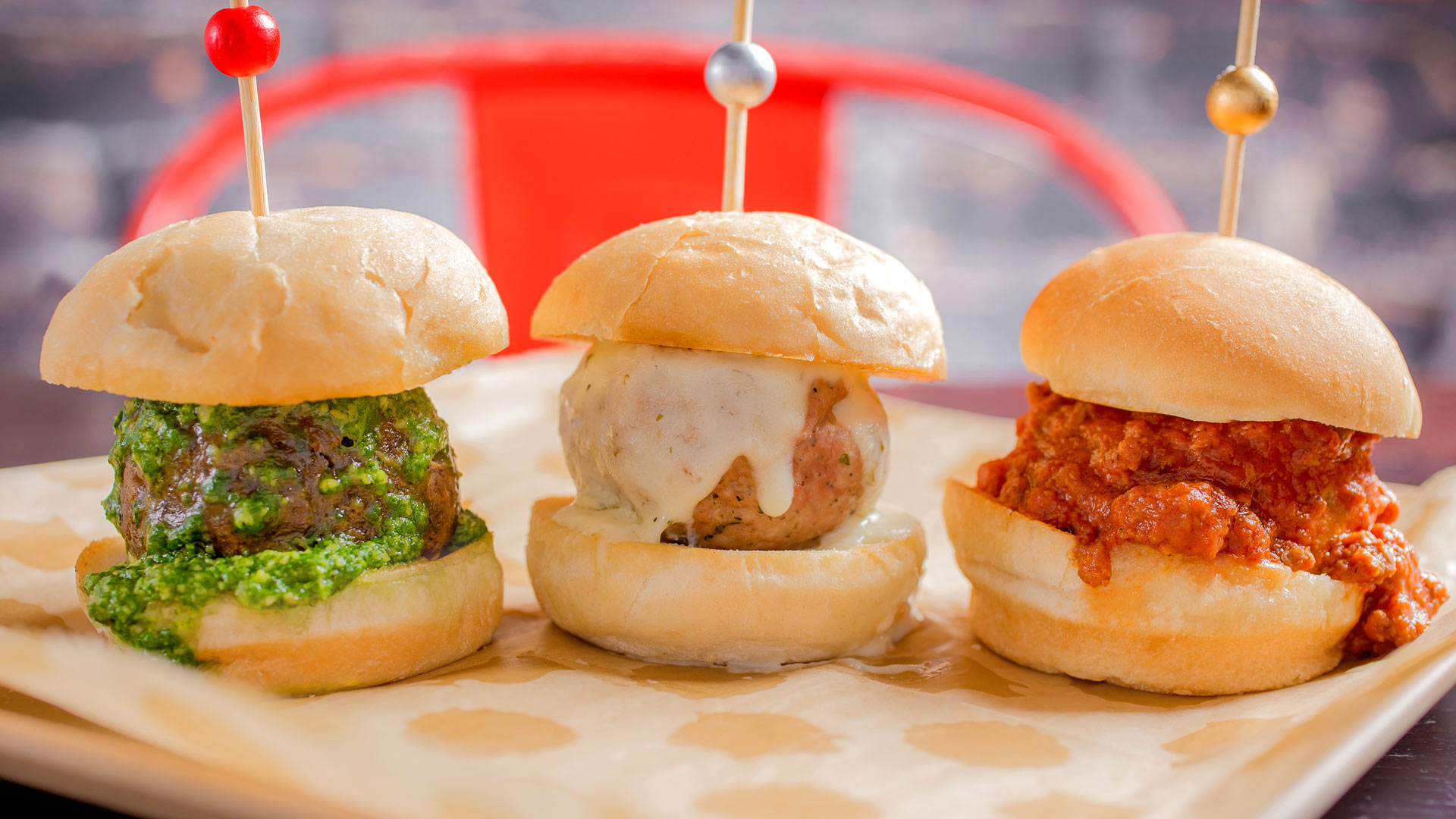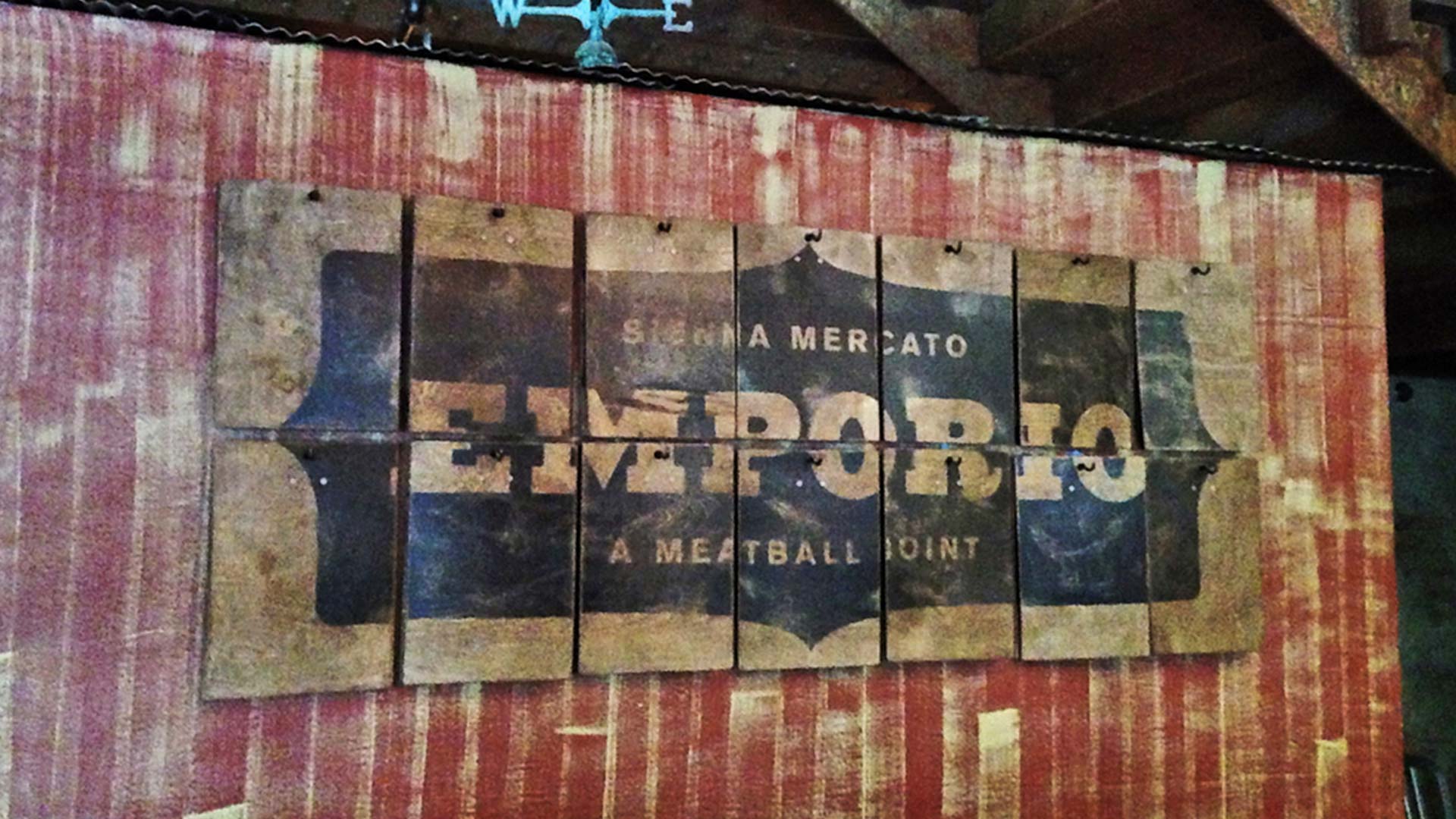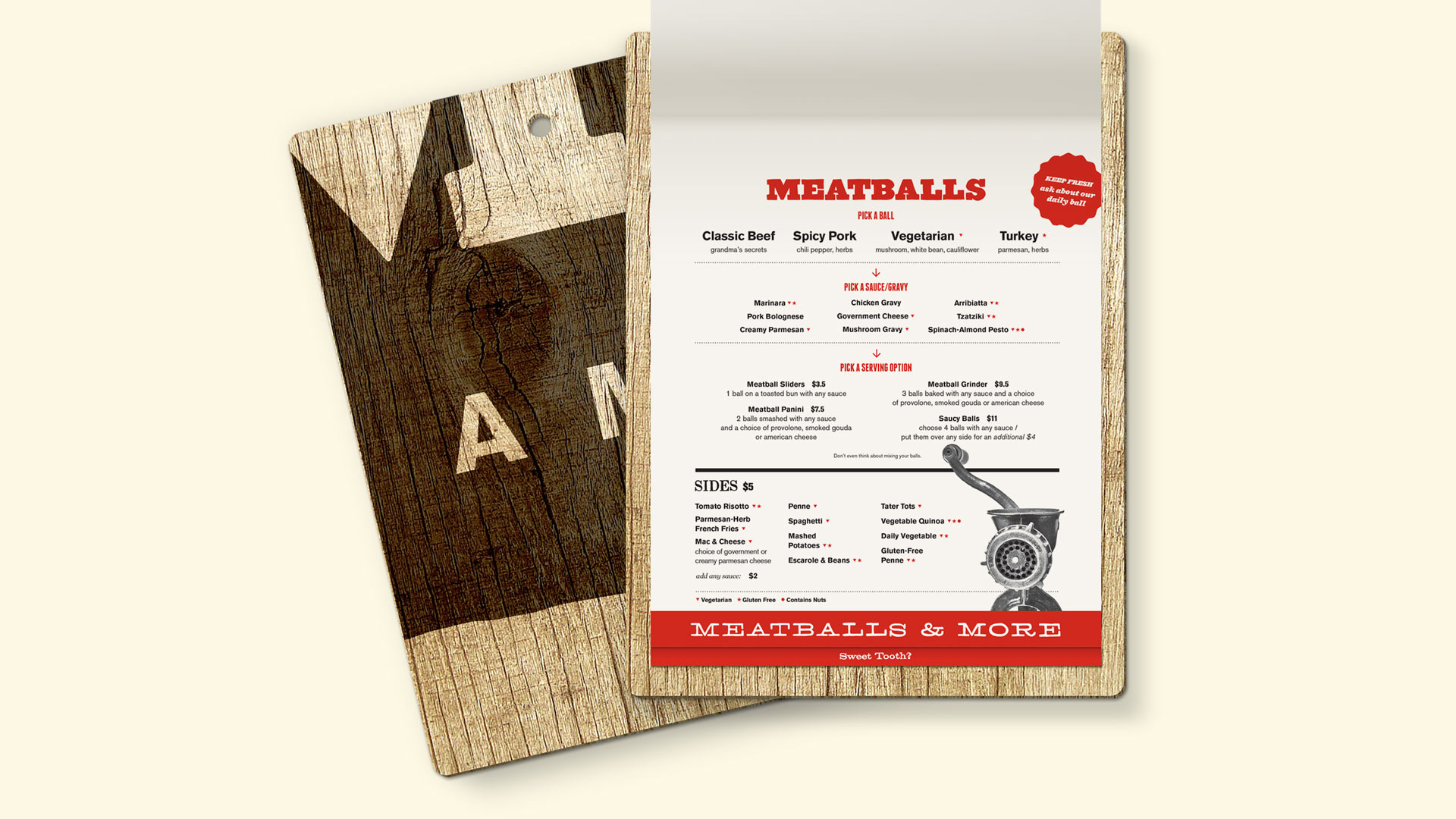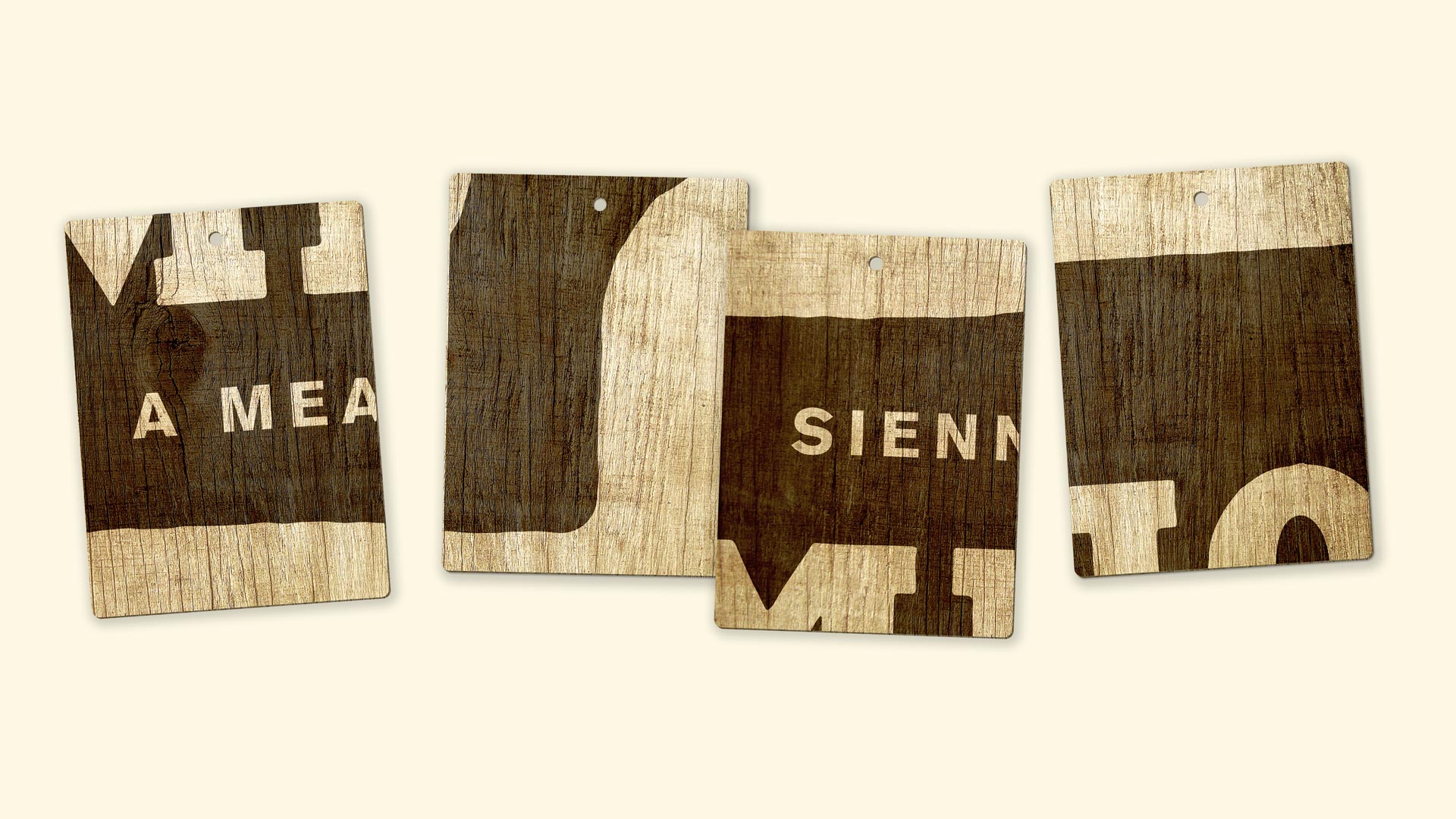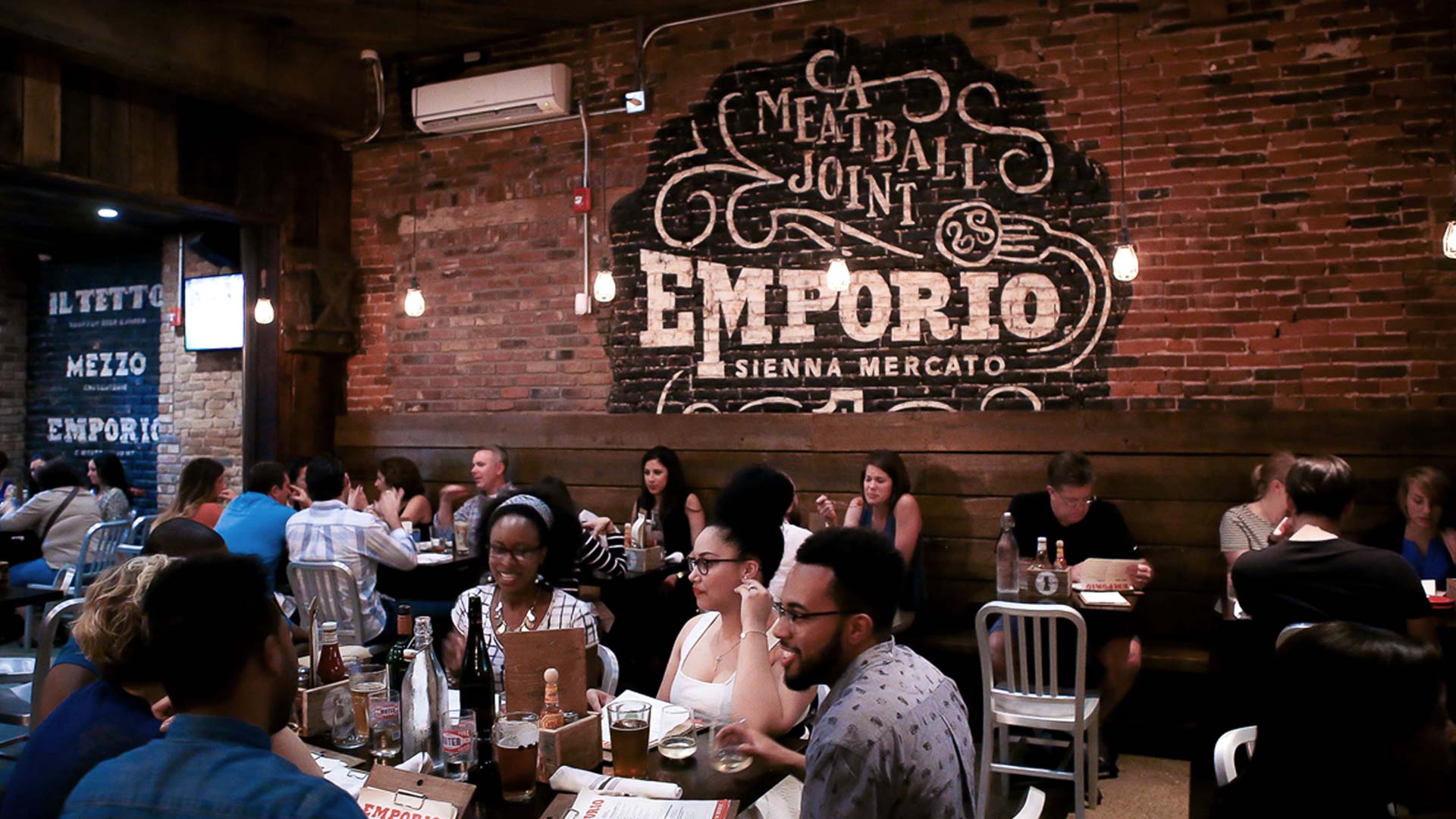 MEZZO
Sienna Mercato's second floor, Mezzo, delivers gourmet Italian fare in the warm, intimate, farm-inspired space — featuring house made charcuterie, wood-fired pizzas, creative pastas and fine wines.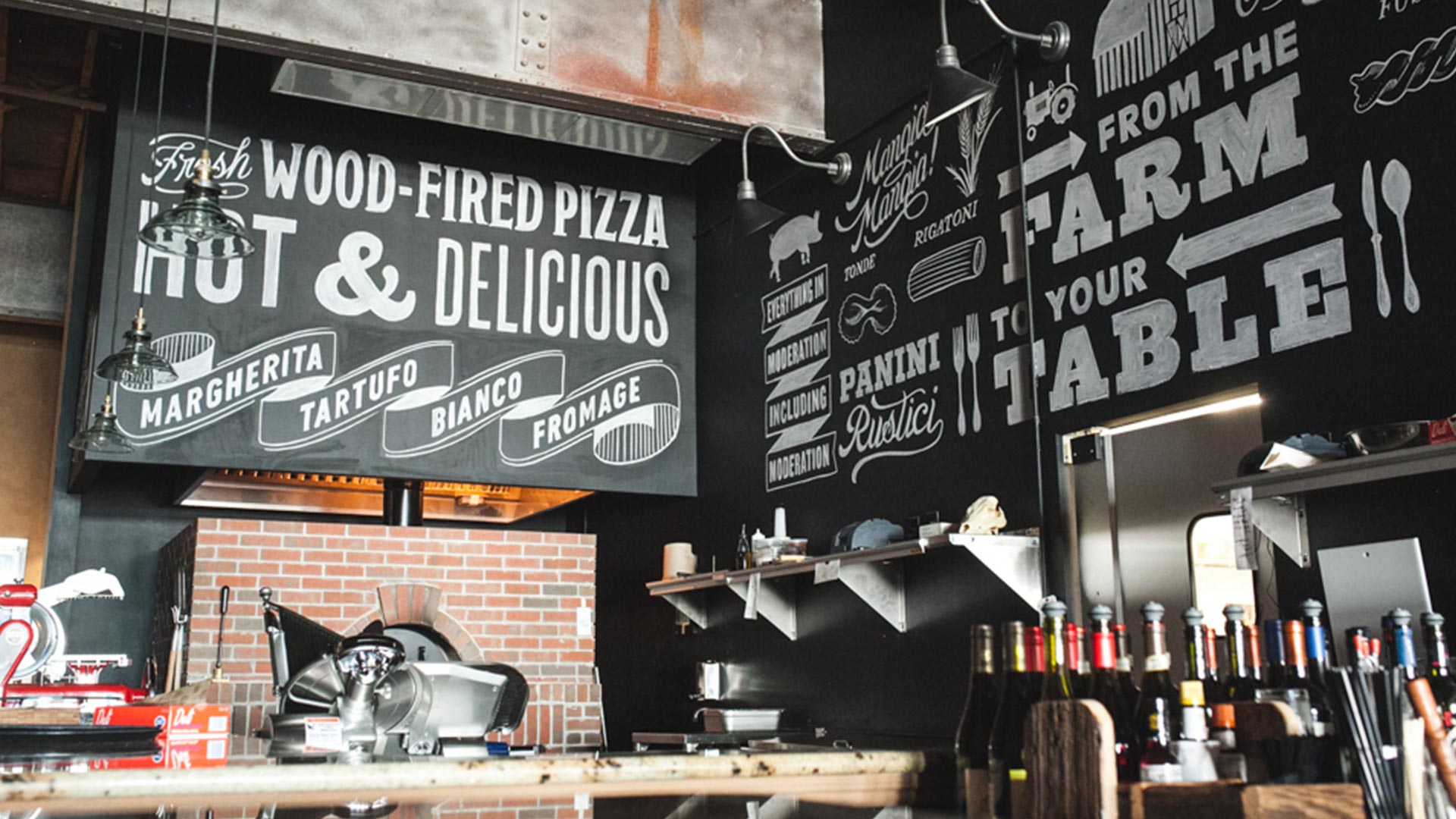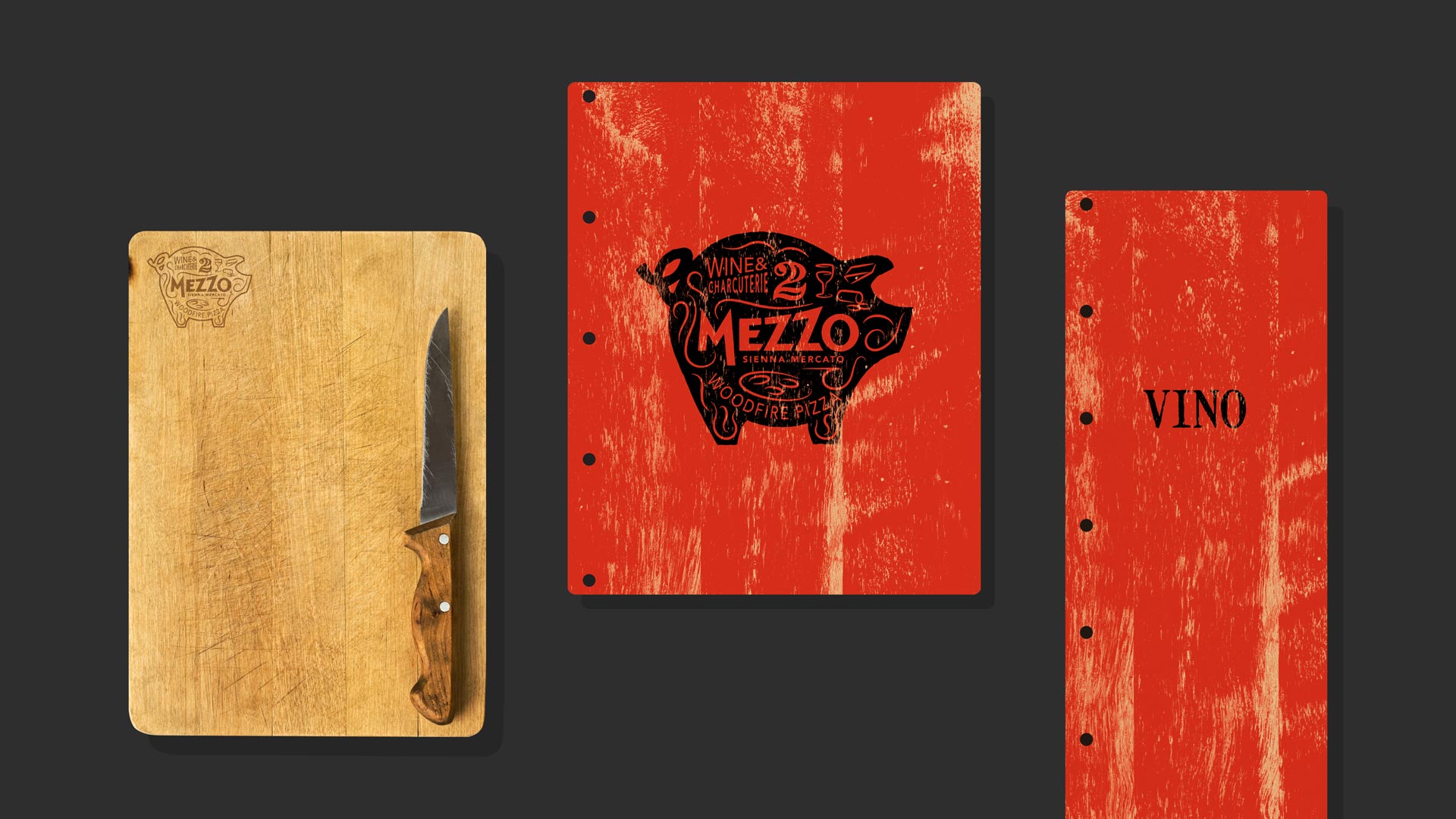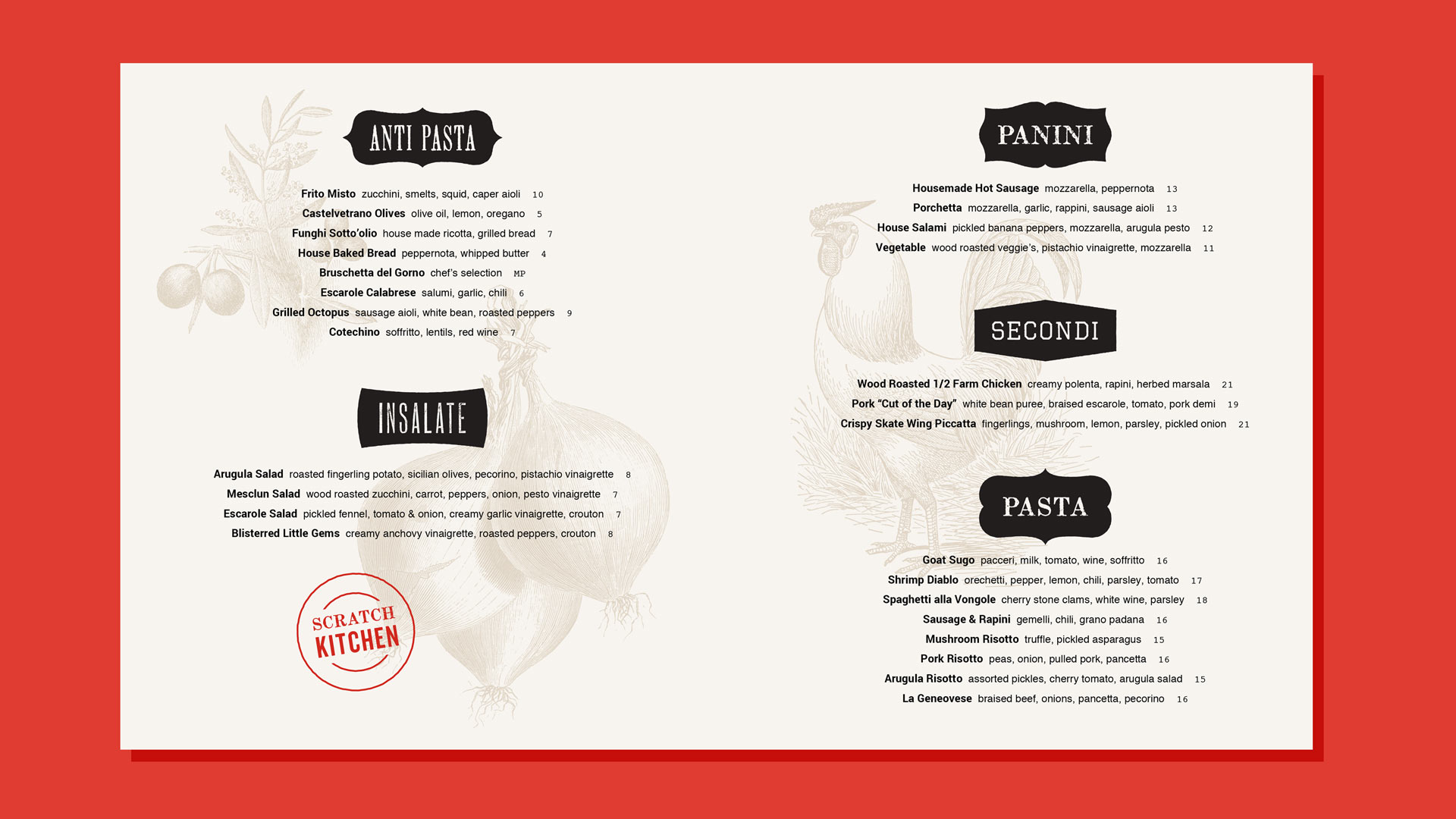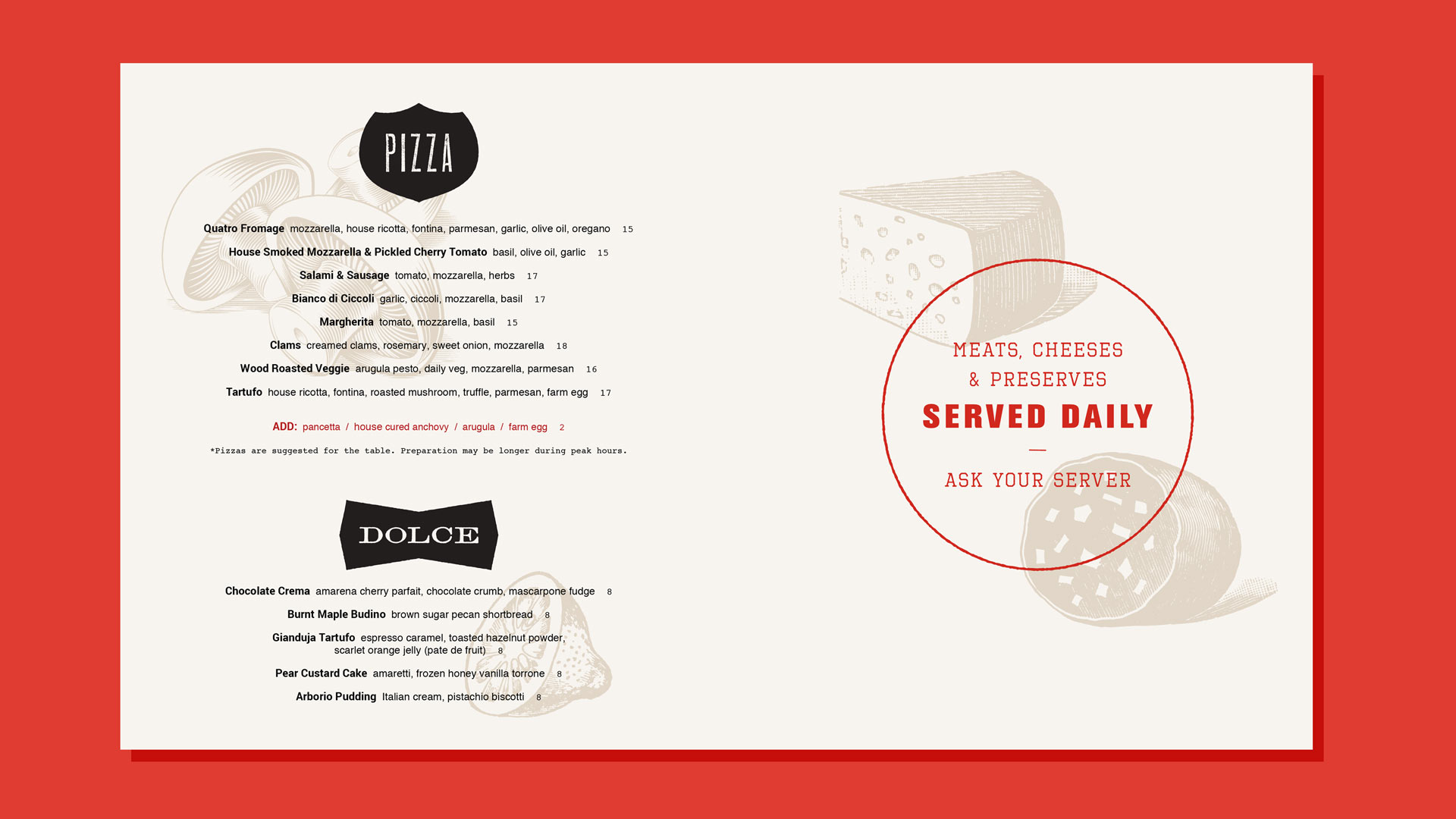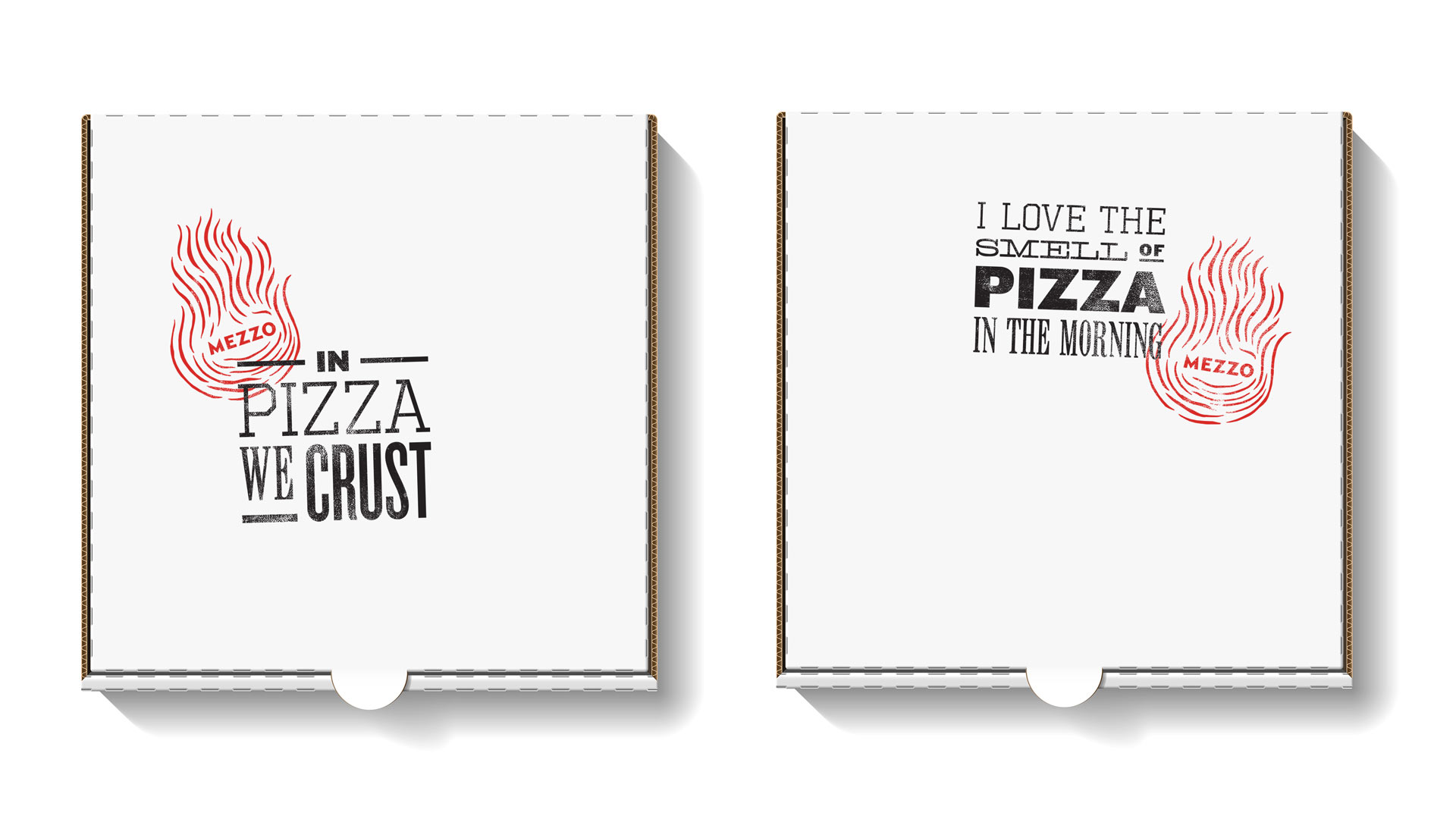 IL TETTO
Il Tetto, the vibrant year-round, rooftop beer garden, with retractable glass ceiling featuring light fare, 32 draft beers, wine and classic cocktails — is surrounded by Pittsburgh's most famous skyscrapers. It is no surprise that Il Tetto quickly became the happy hour downtown destination.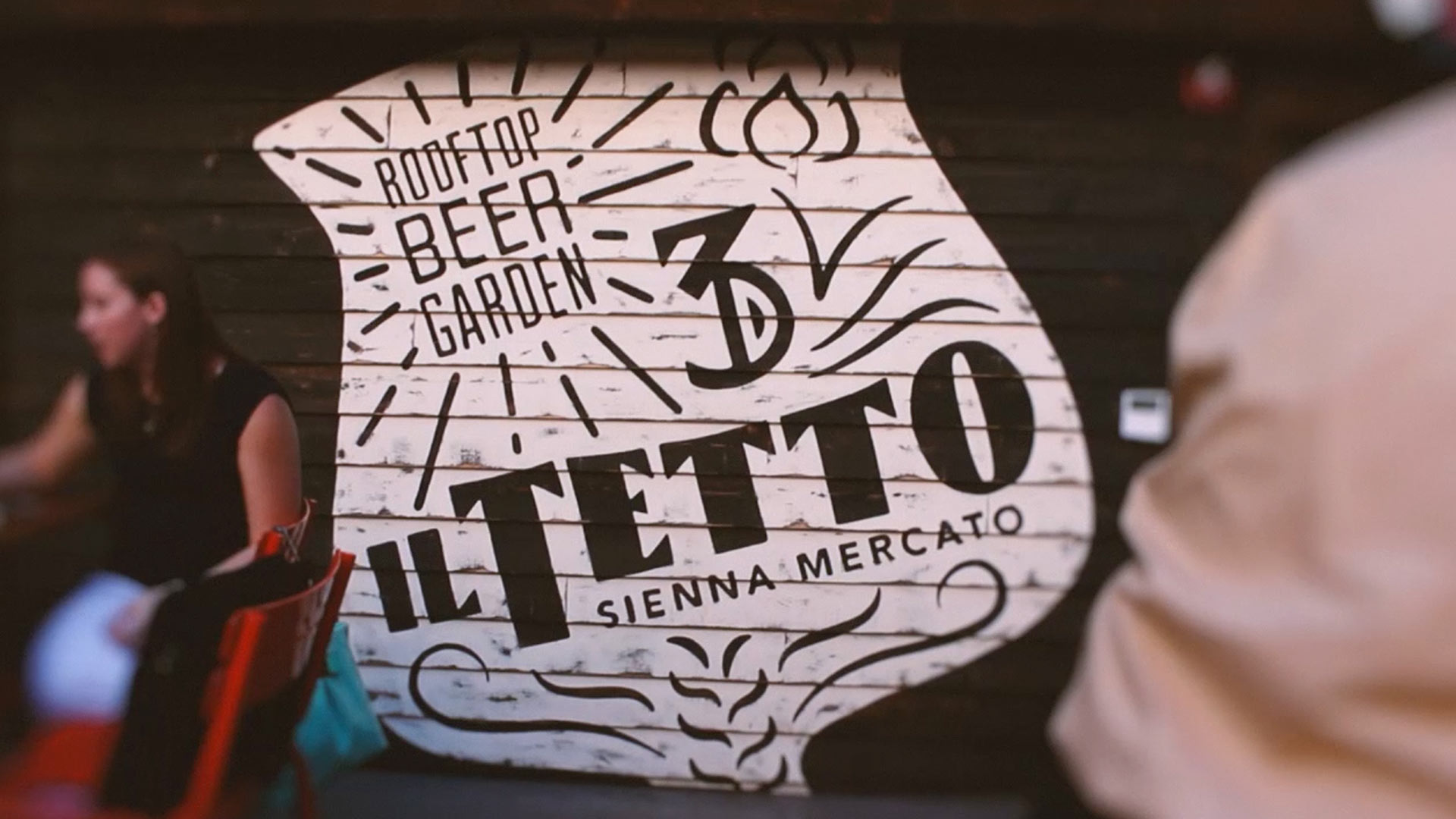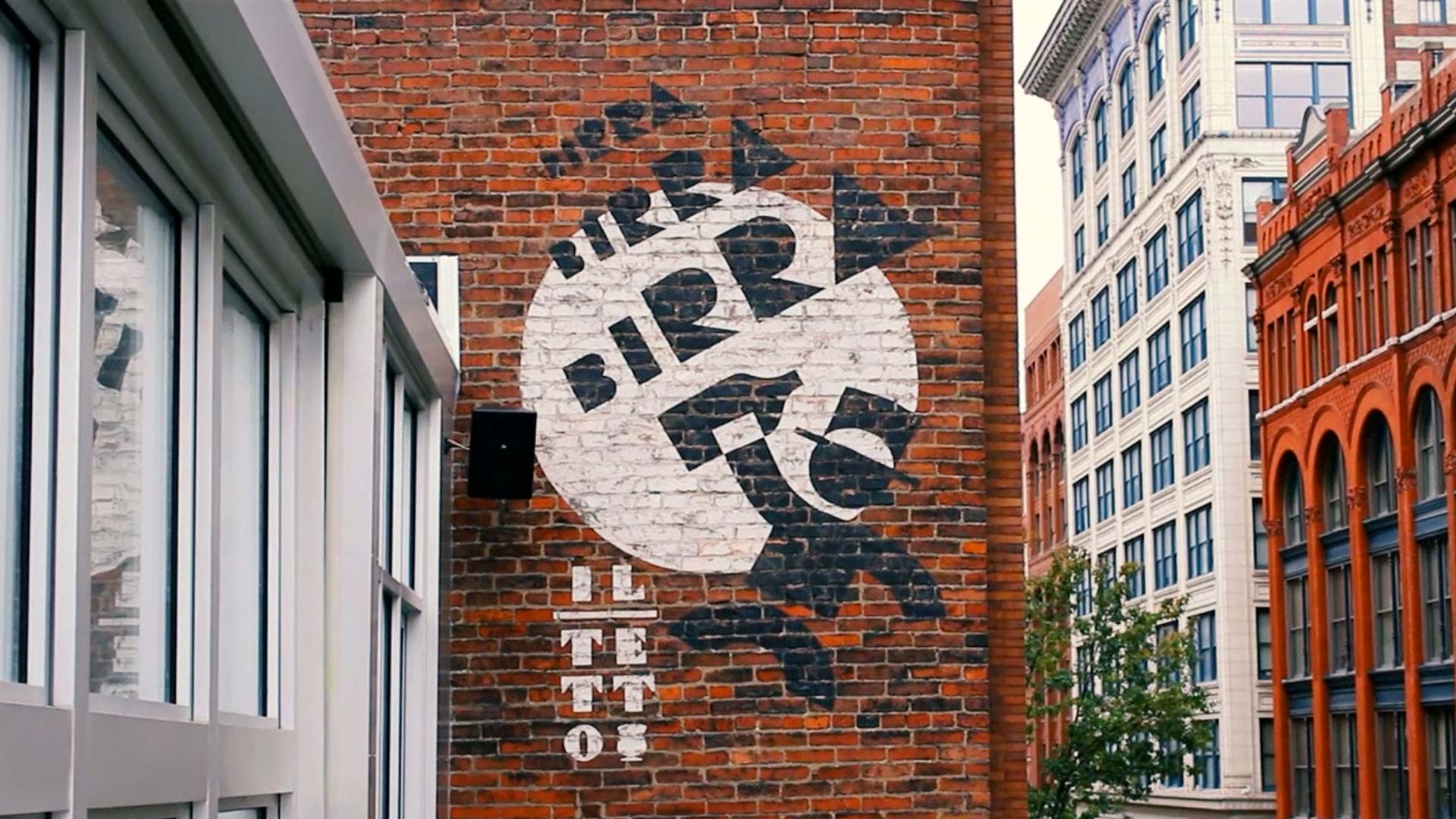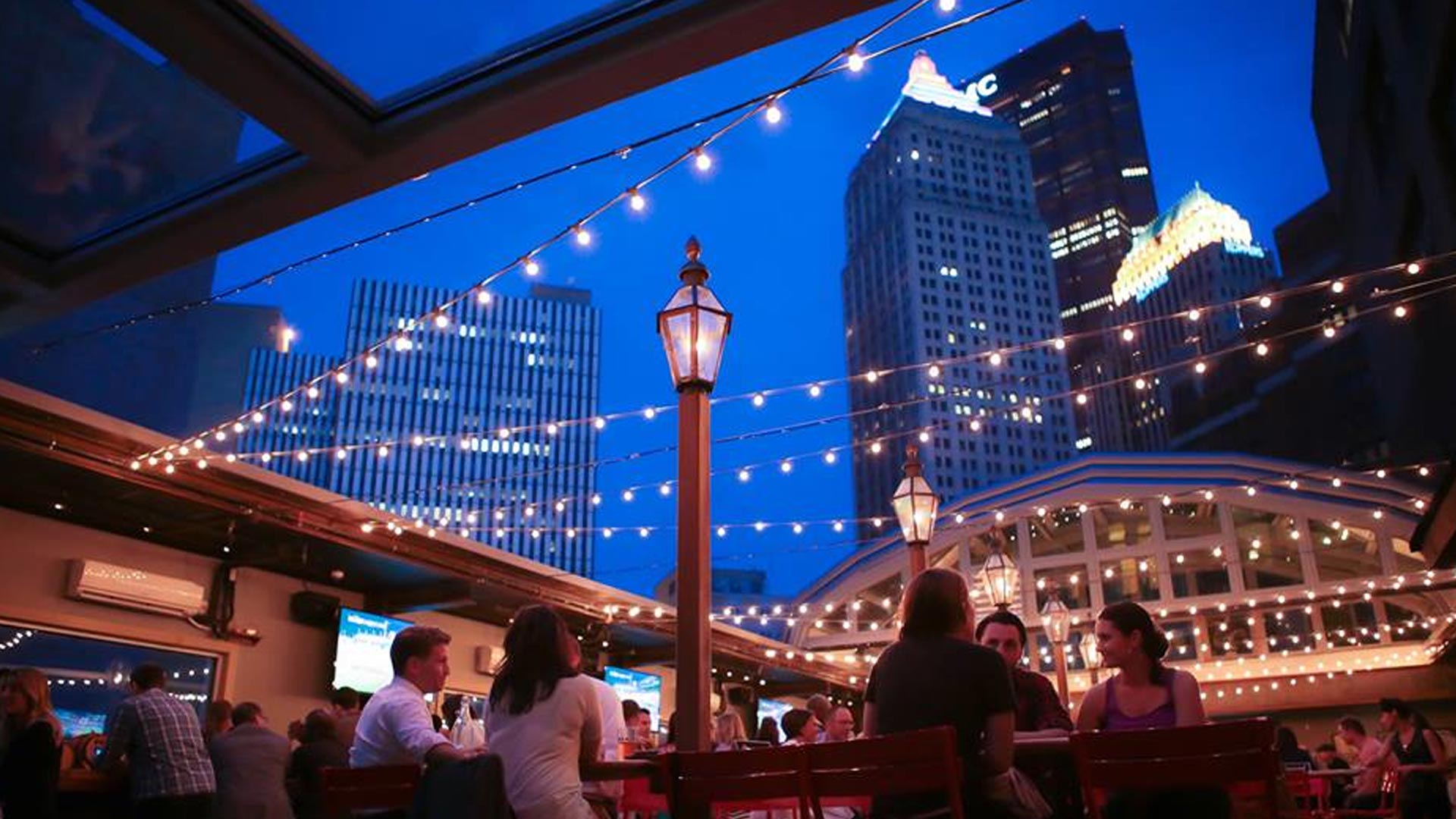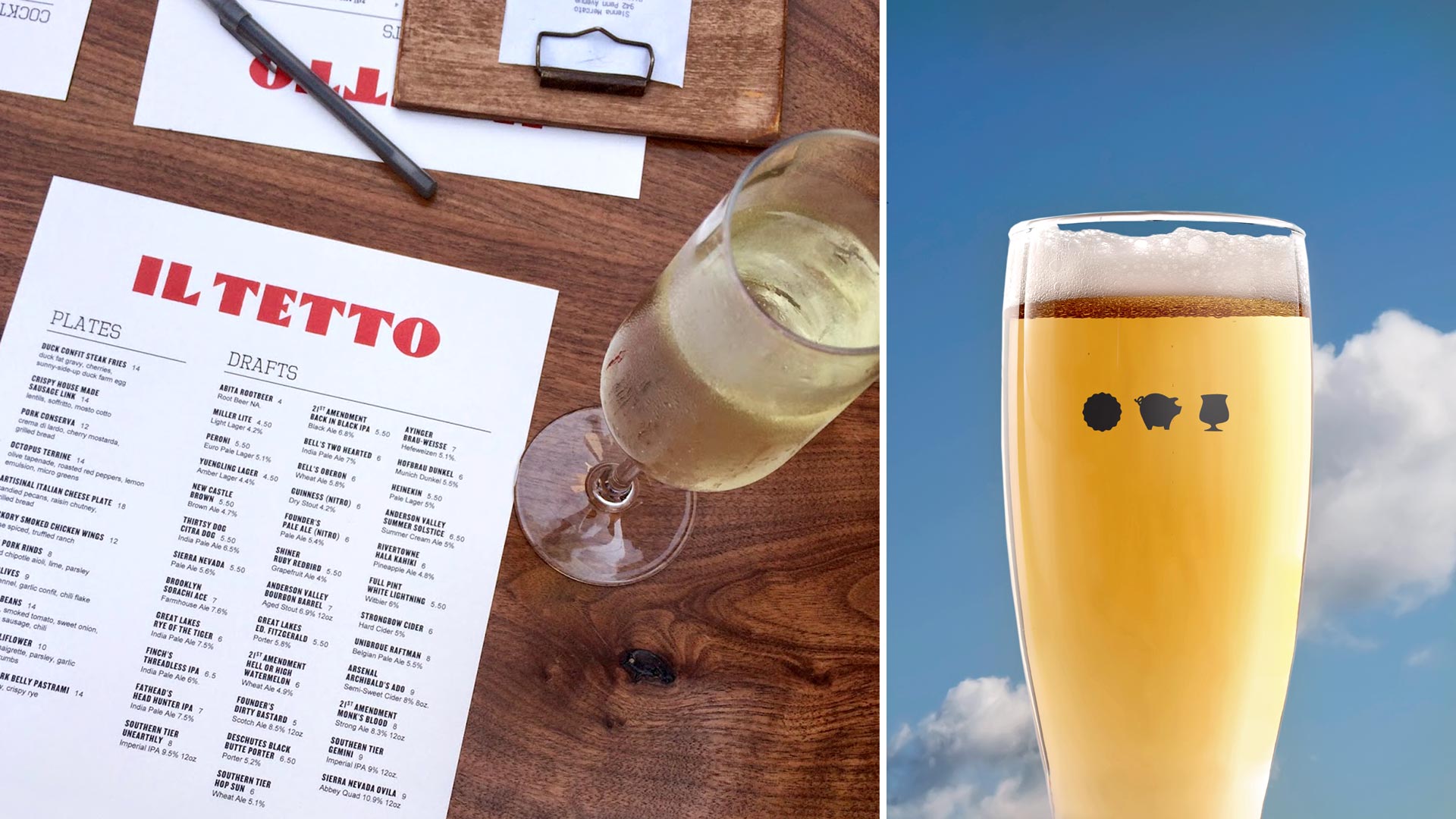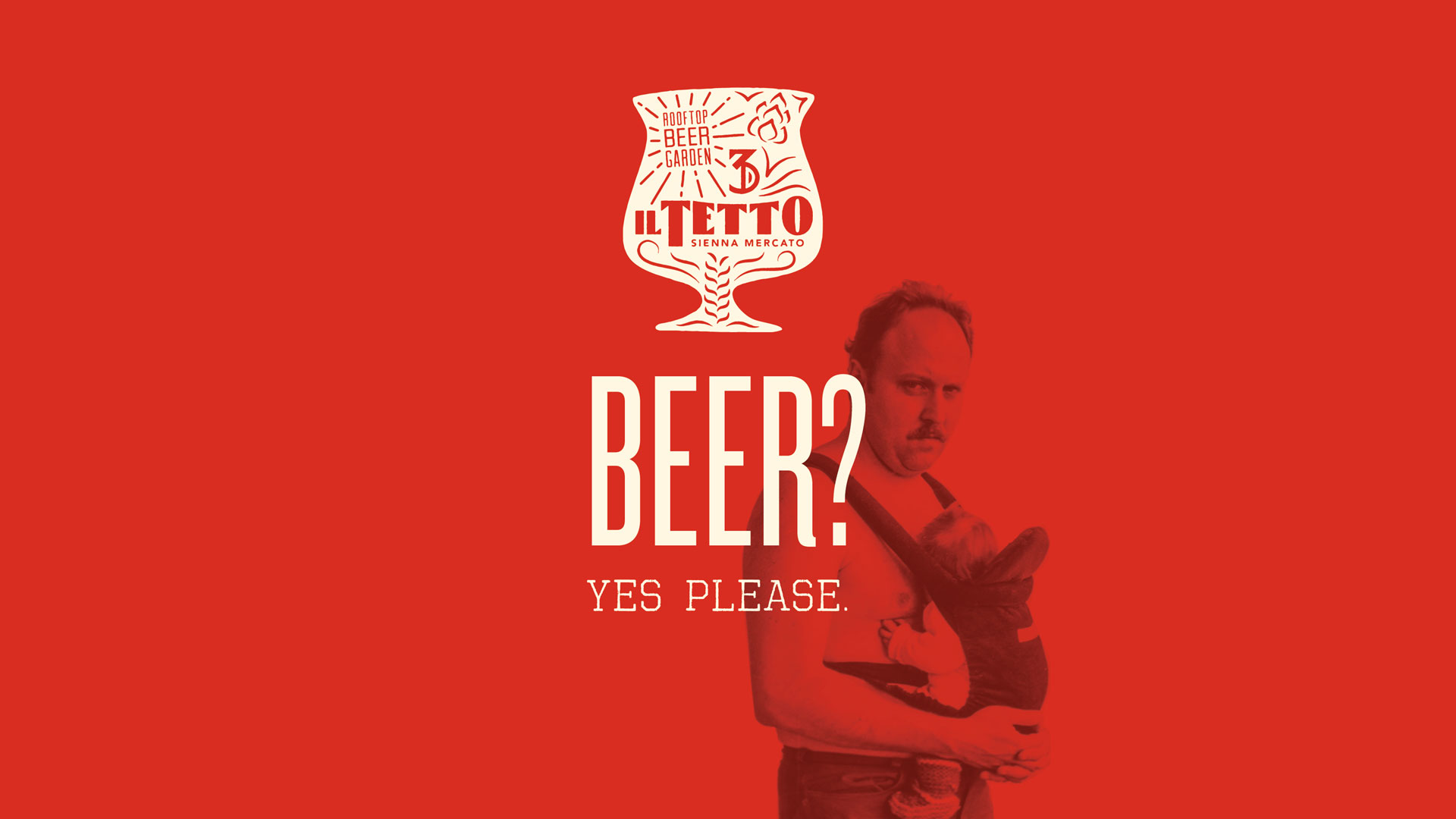 The flagship of the Sienna Restaurant Group, Sienna on the Square features simple, creative and authentic Italian dishes in a romantic, sophisticated and relaxed neighborhood environment.  Formally called Sienna Sulla Piazza, W|W rebranded the restaurant to be better aligned with the visual identity of Sienna Mercato. The logo references a graphic seal painted on the facade of the Palazzo Pubblico, the town hall palace in the main square of Siena, Italy.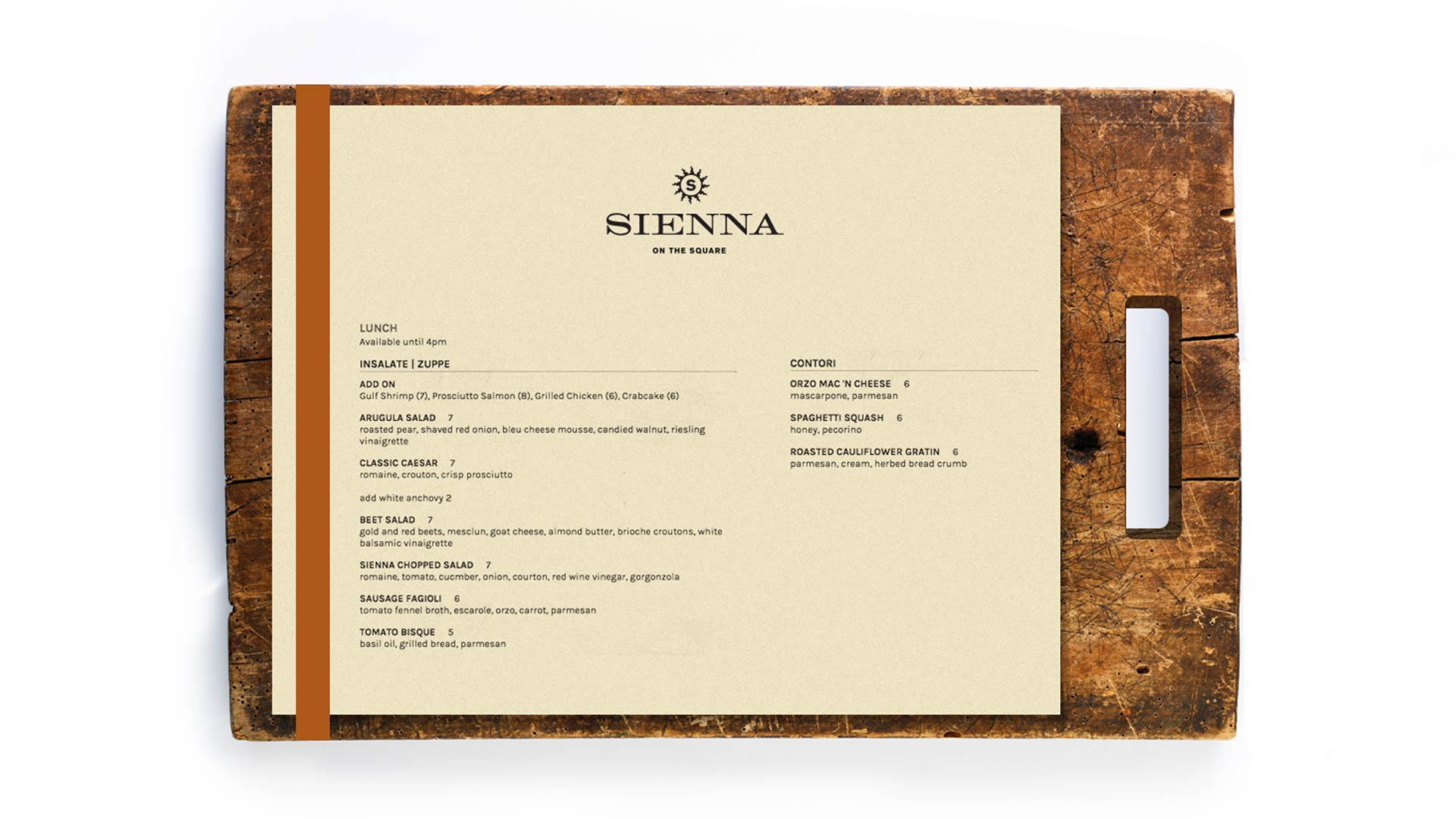 After a successful launch of Emporio inside Sienna Mercato (downtown), the brand was extended into a stand-alone concept with the initial restaurant located in northern suburbs of Pittsburgh. A new website (www.emporioameatballjoint.com), featuring tic-tac-toe with meatball sauces, was designed & developed by W|W to support the Emporio brand.