RUSH TO CRUSH CANCER
LET'S RIDE. AND LEAVE CANCER BEHIND.
Rush to Crush Cancer is the first annual charity bike event benefitting UPMC Hillman Cancer Center. The event kicks off in Spring 2023 with a choice of three ride distances, a virtual ride, and many ways to get involved including a survivor walk for those who have been impacted by cancer. Every dollar riders raise through Rush to Crush Cancer will go toward cancer research. W|W designed and developed the ride's website, effectively capturing the anticipated personality of the event. While engaging audiences, the website helps energize people to participate in the Rush to Crush Cancer bike event and educate visitors on how their fundraising efforts will directly impact cancer research at UPMC Hillman Cancer Center.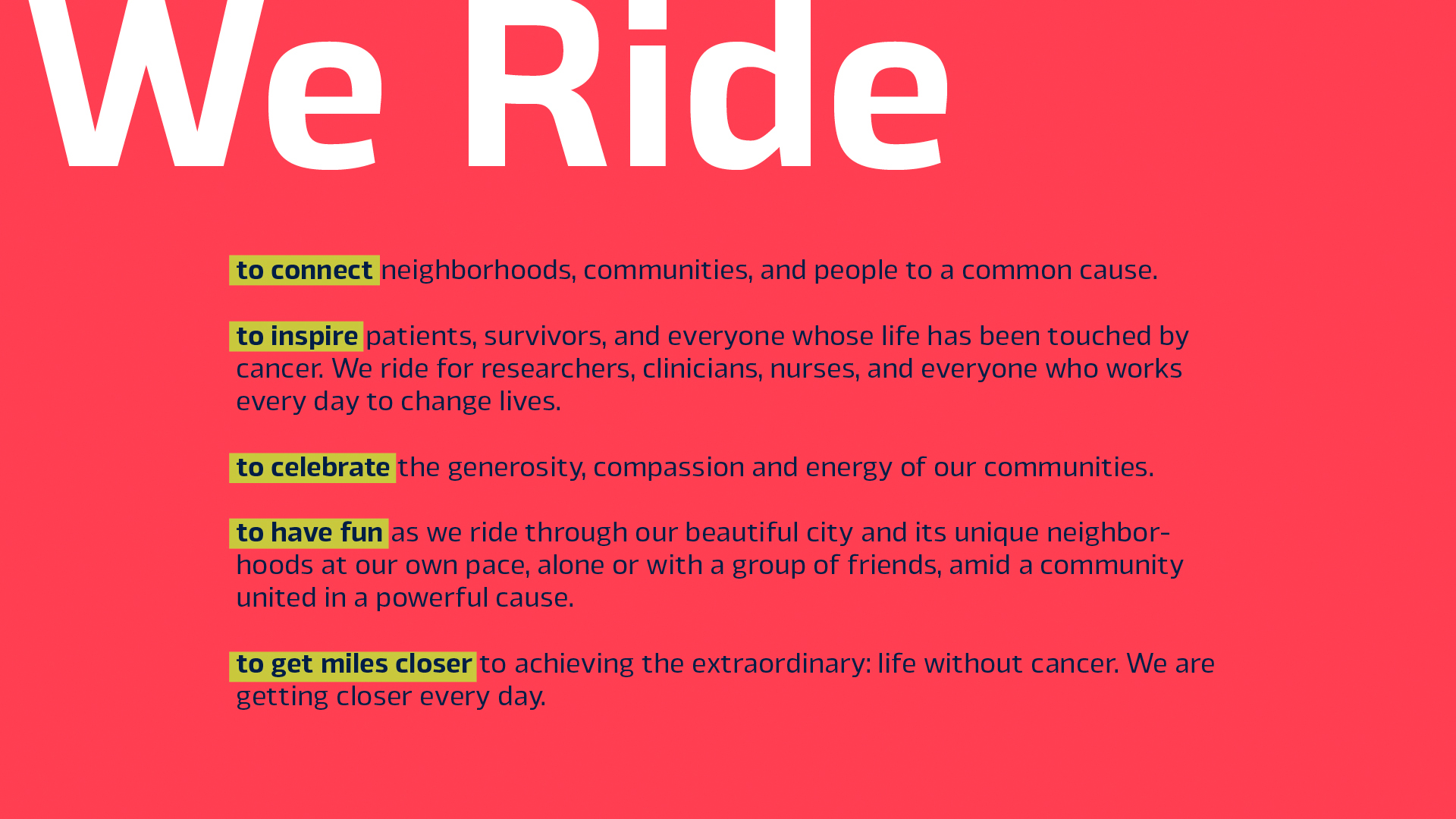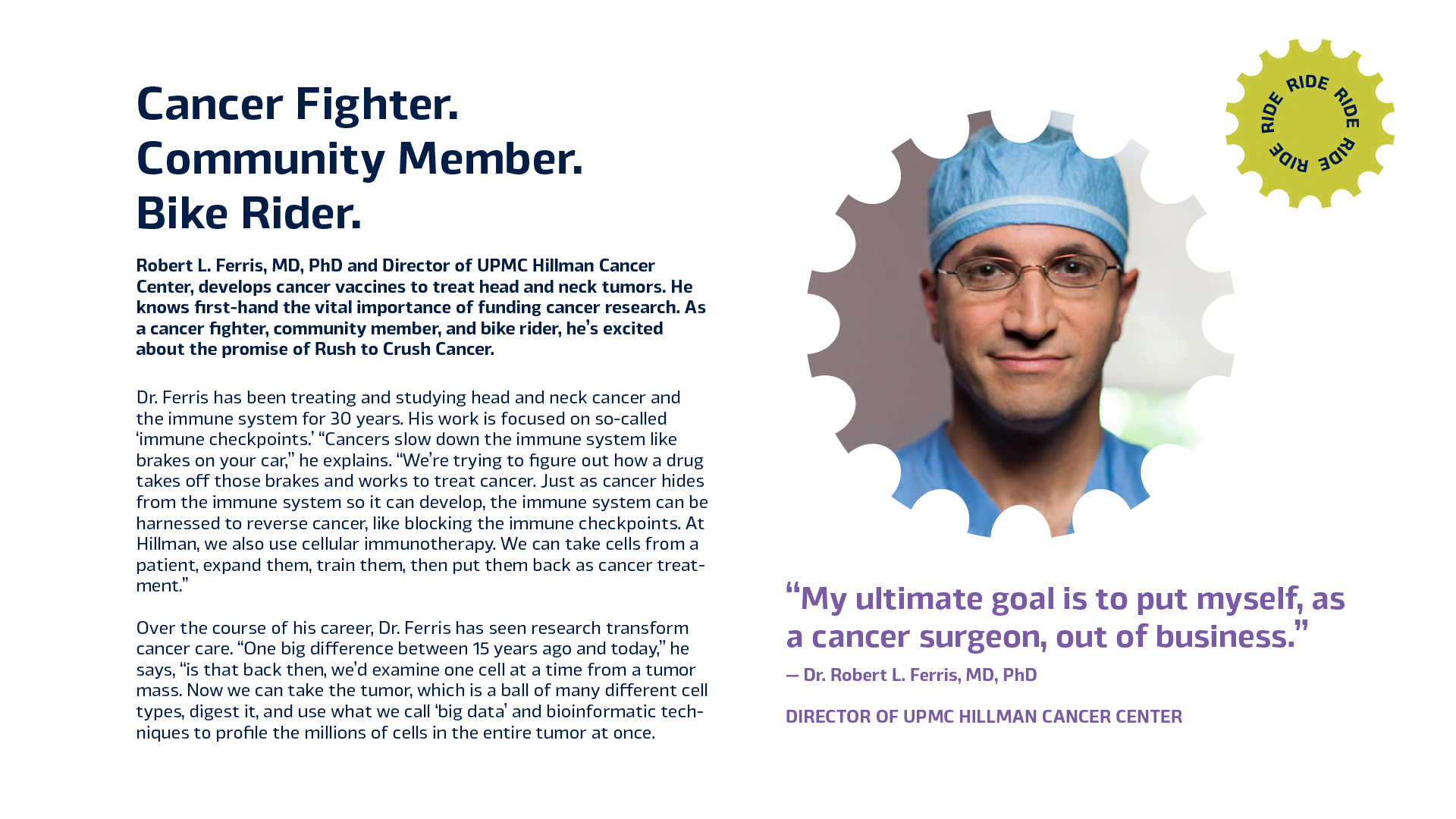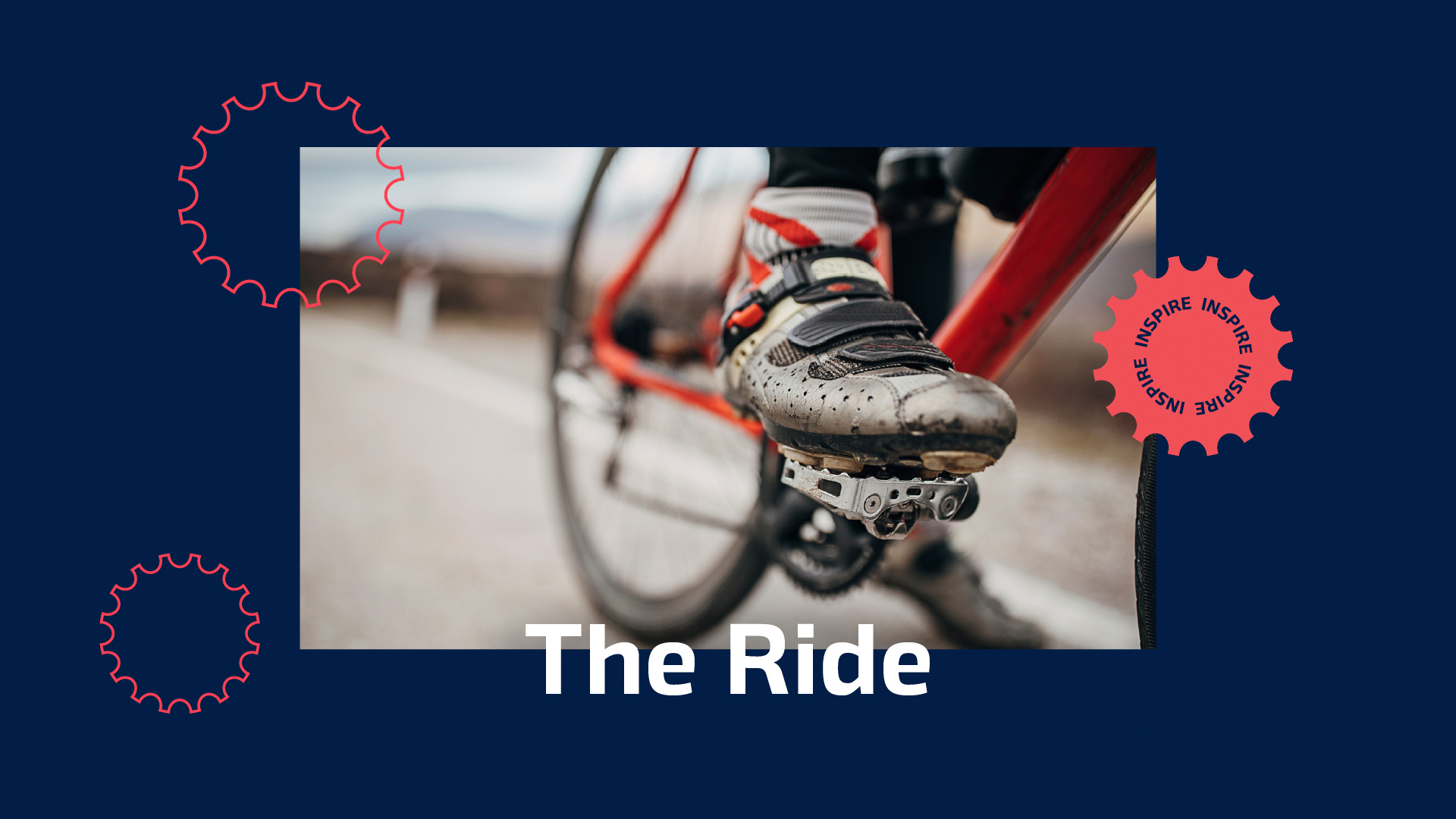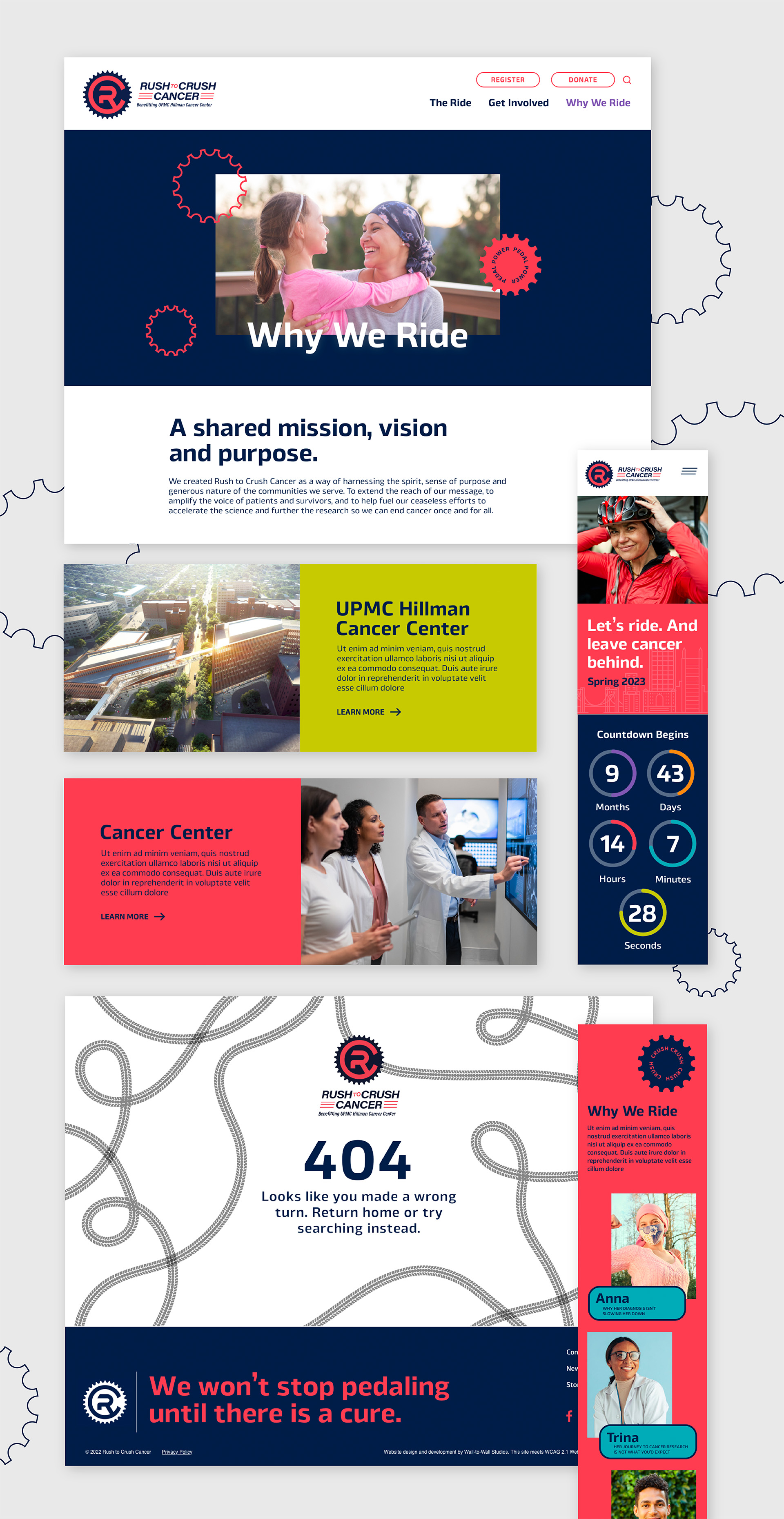 A SHARED MISSION, VISION, AND PURPOSE.
W|W created a digital design system that would separate Rush to Crush Cancer from other charity fundraising events. The website includes unique items such as responsive spinning bike gears and an interactive bike route preview that provides users with a visual representation of the route highlights they will encounter while riding through greater Pittsburgh.
The website is built on Prismic, a headless content management system (CMS) that combines an intuitive user admin environment with a platform that performs.