ROBERT MORRIS UNIVERSITY
GET READY
W|W was commissioned to create a research-driven, integrated brand campaign for Robert Morris University, a private academic institution located in suburban Pittsburgh. RMU's expressed goals were to build upon its rising equity to confidently communicate the authentic ways in which the university is distinguished from competitors while raising its profile and increasing the number of qualified applicants. W|W leveraged insights gained from primary and secondary research (brand & communications audit, peer analysis, in-depth interviews, survey, and focus groups) to inform the development of personas, messaging, and creative. W|W designed the integrated brand campaign "Get Ready", and delivered a comprehensive set of guidelines and assets to RMU for their in-house team to manage the implementation. To jumpstart the initiative and support the launch, W|W produced several of the initial campaign teaser spots.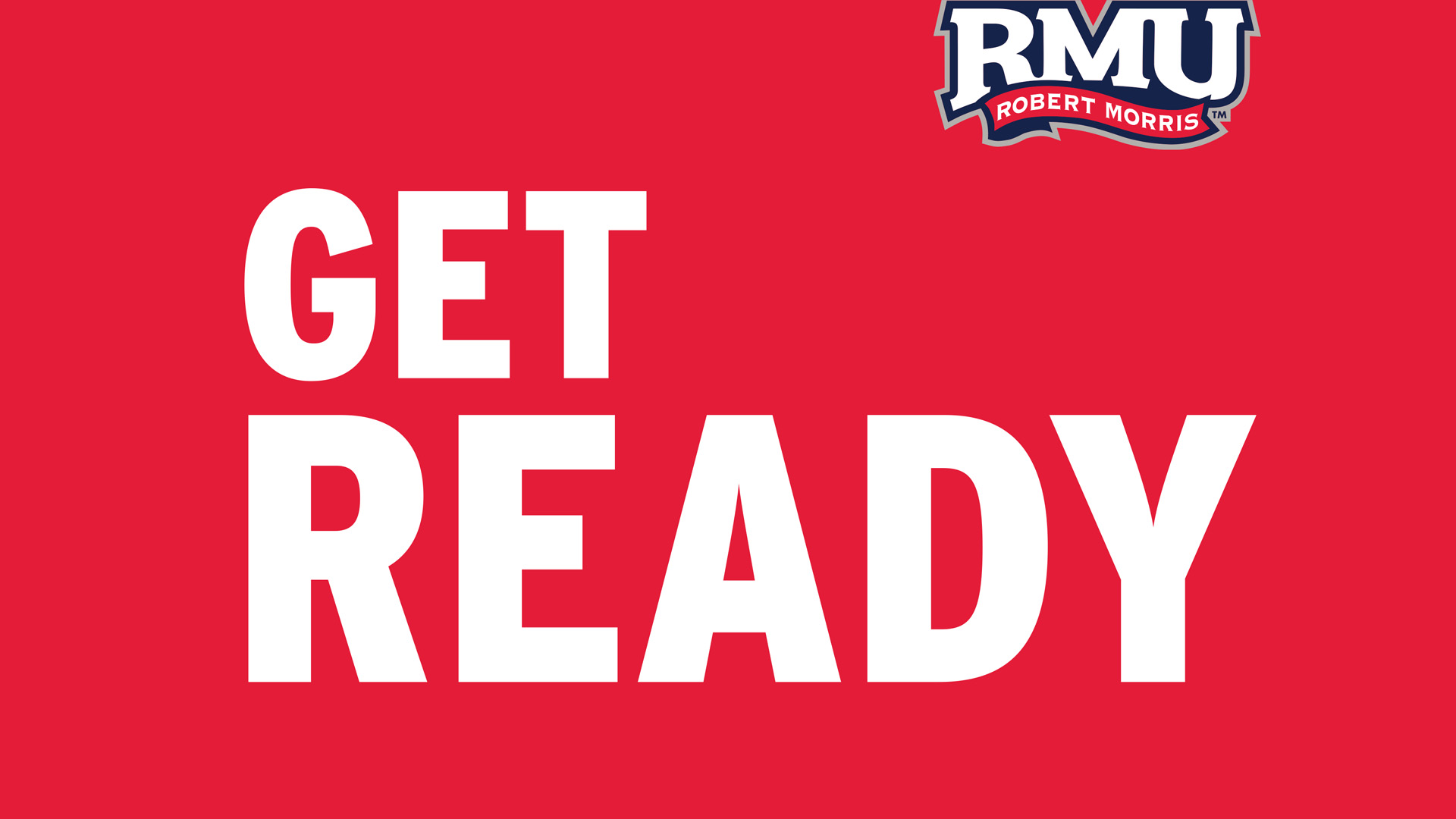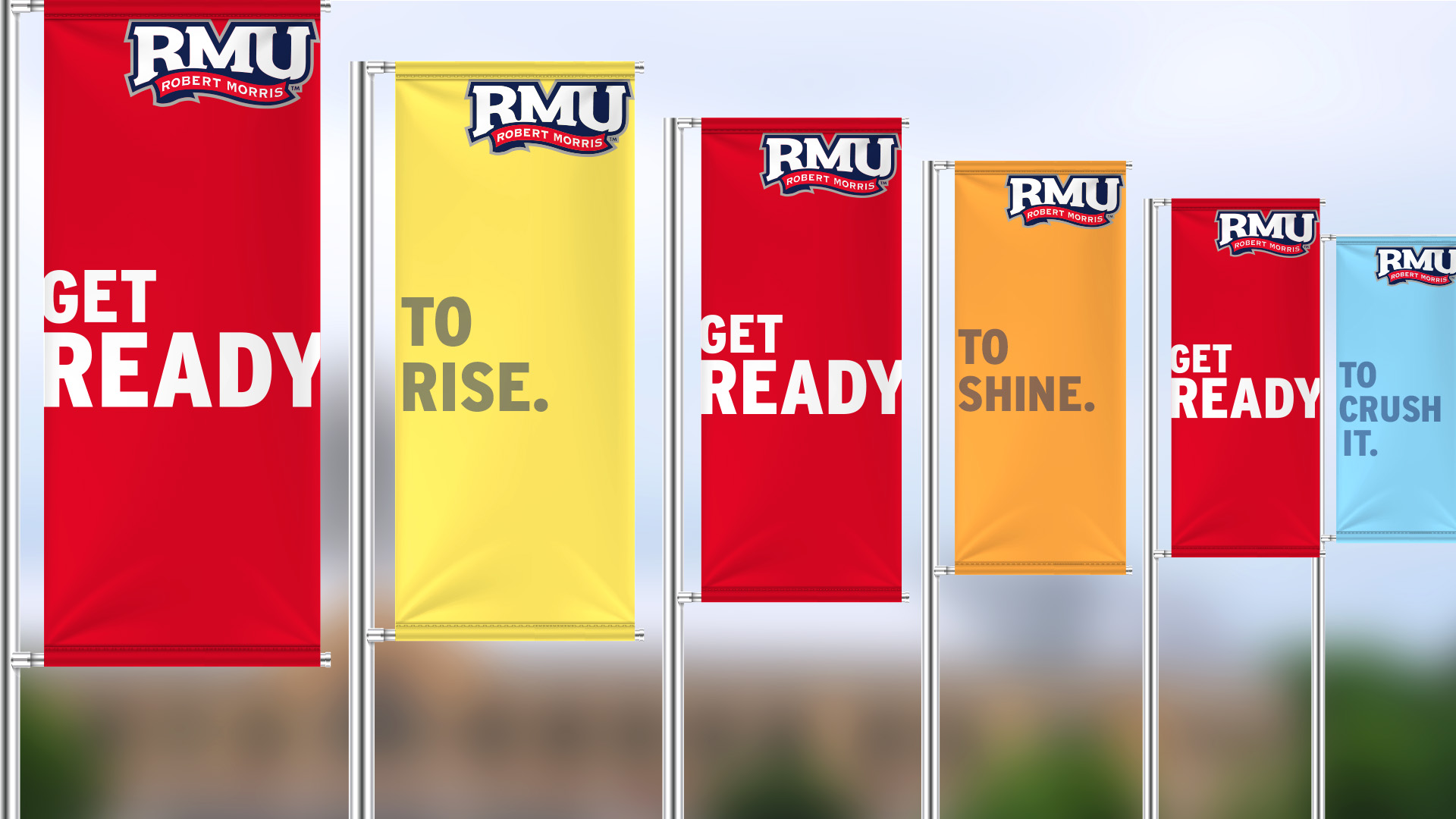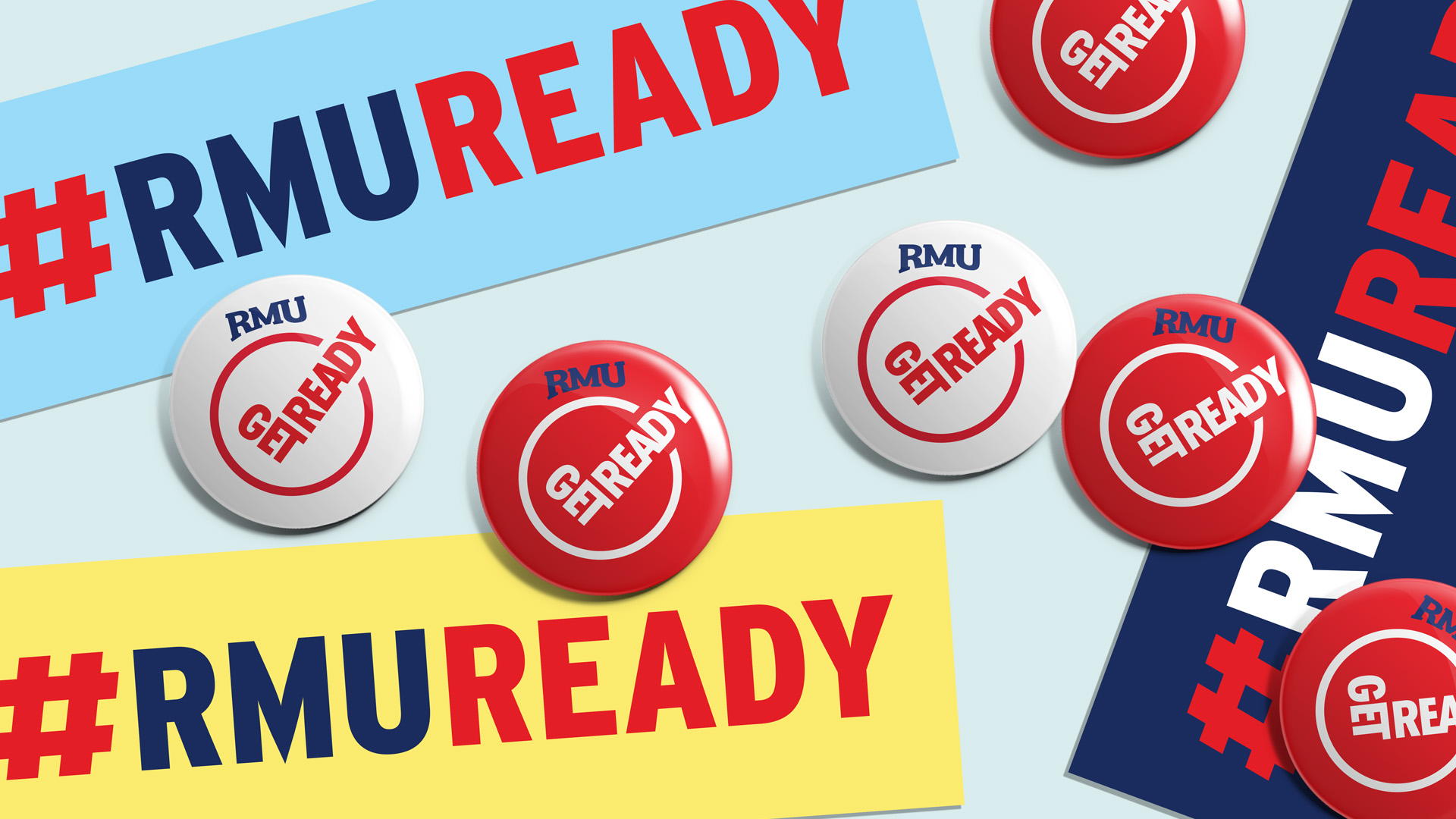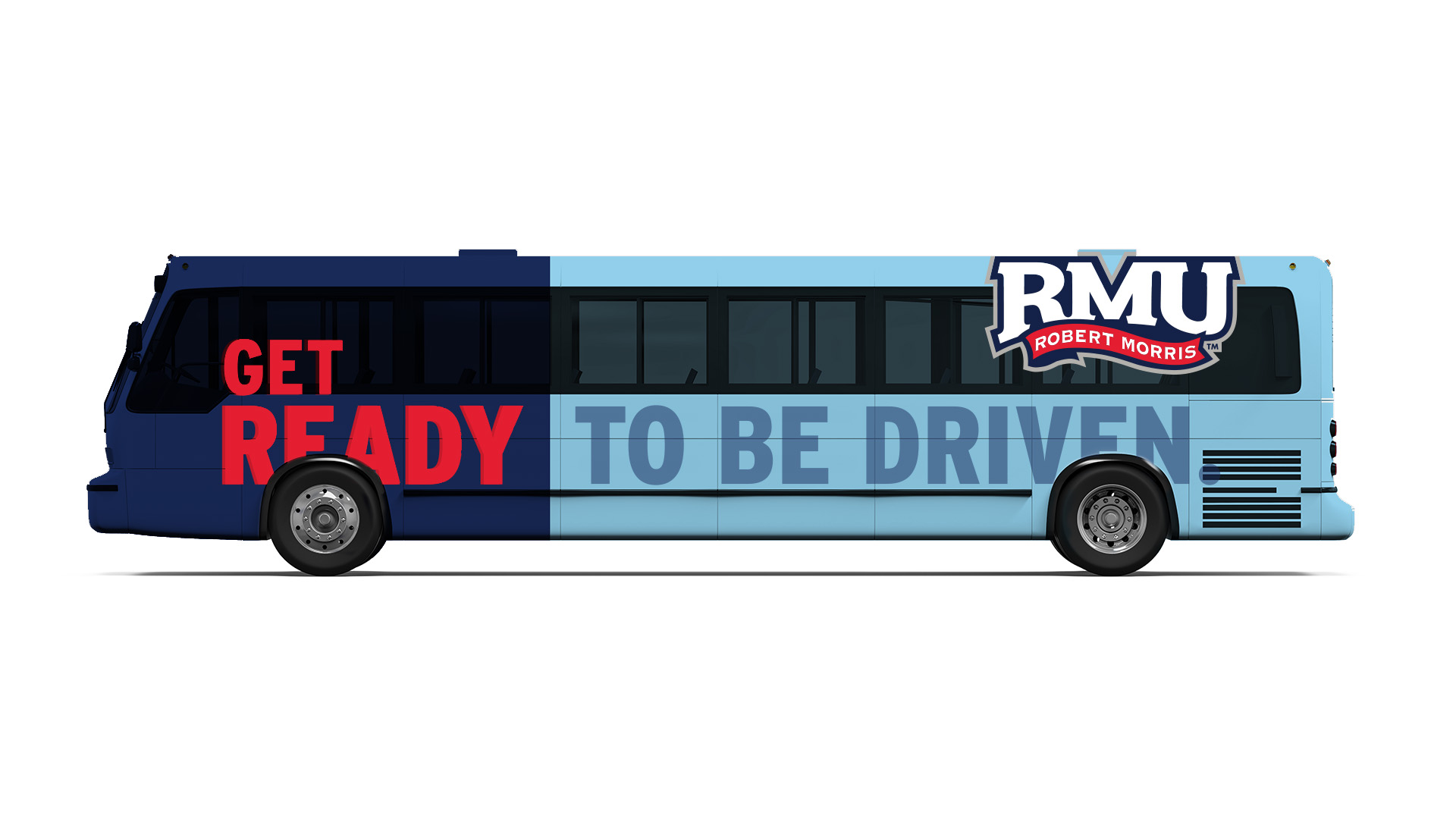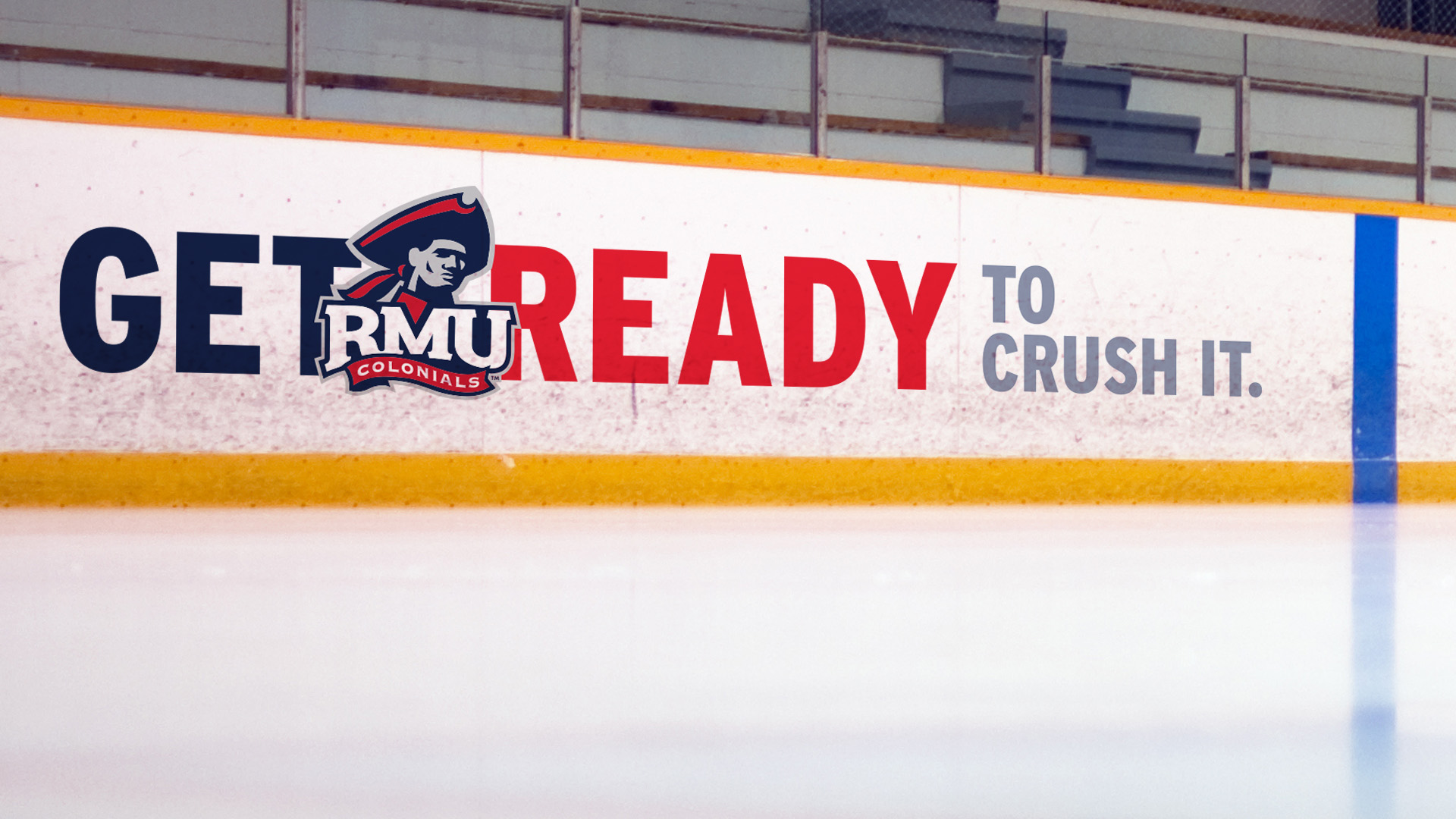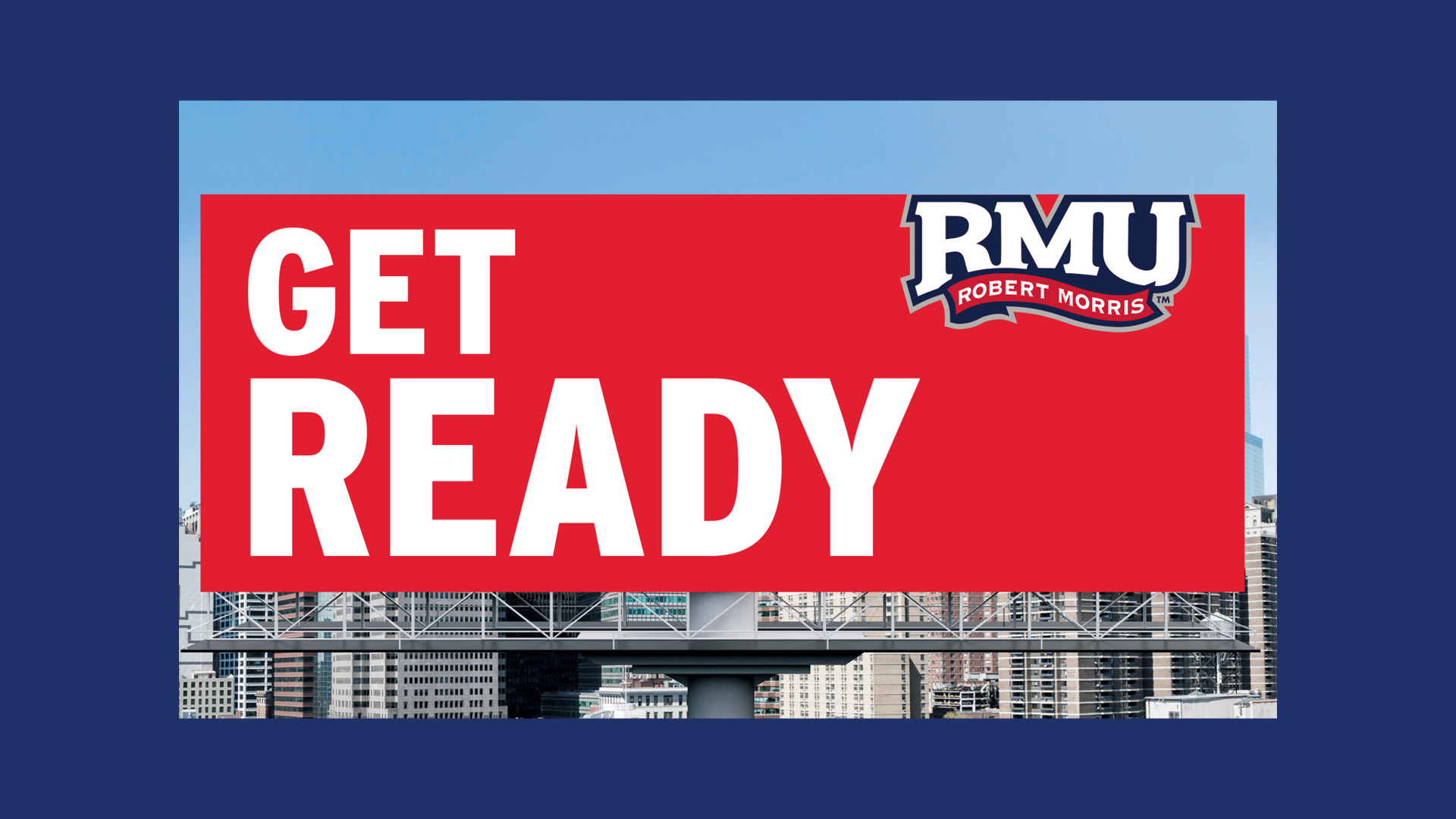 INTEGRATED CAMPAIGN
The campaign addressed all touchpoints with prospective students in their journey to learn more about RMU. The branding campaign's narrative and graphic elements were immersed throughout the university's digital communication ecosystem from the main website to social media landing pages to organic & paid social feeds. Campus signage and mobility apparatus were also appropriately tagged with the campaign design to connect the online to the in-person experience.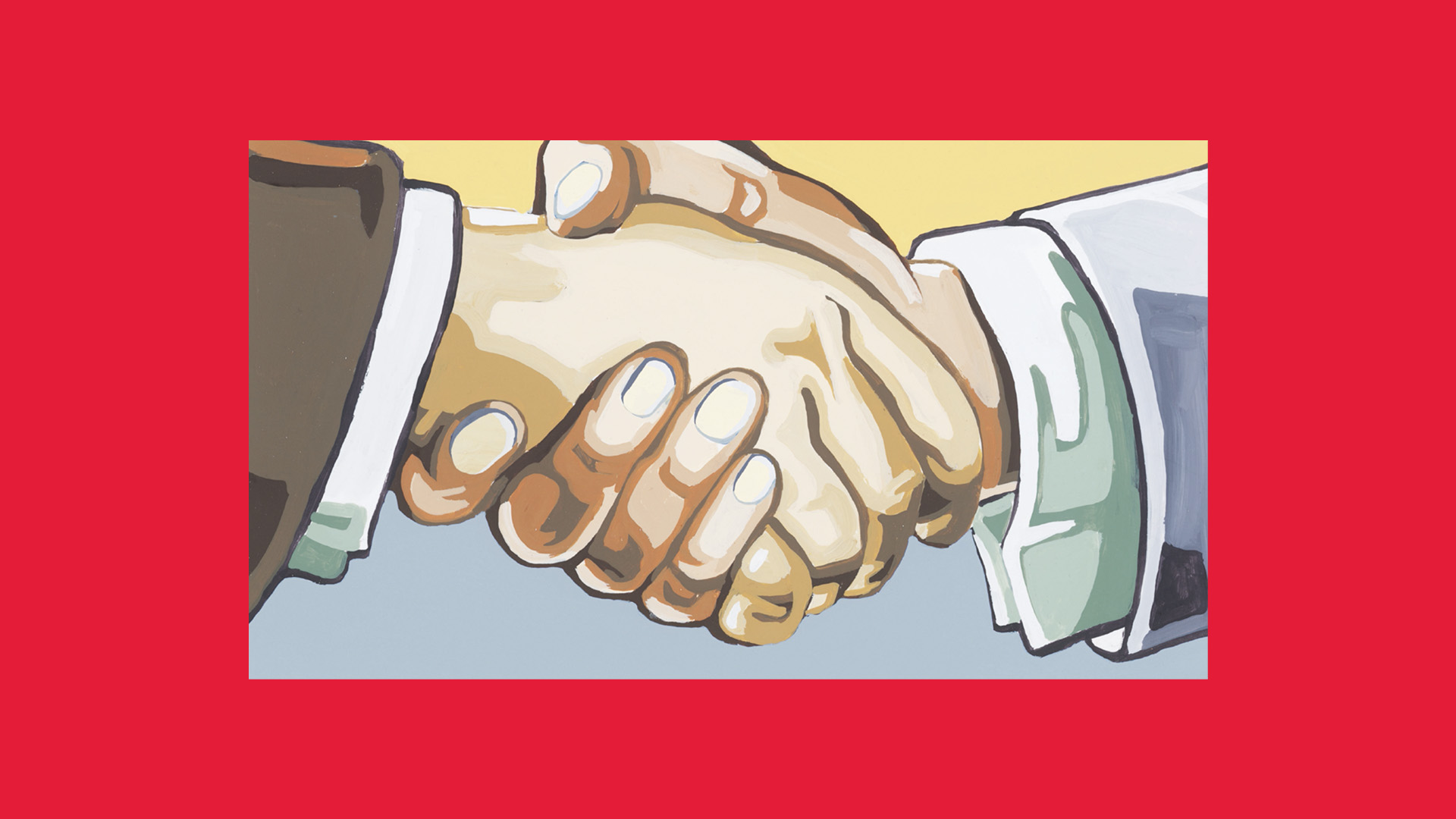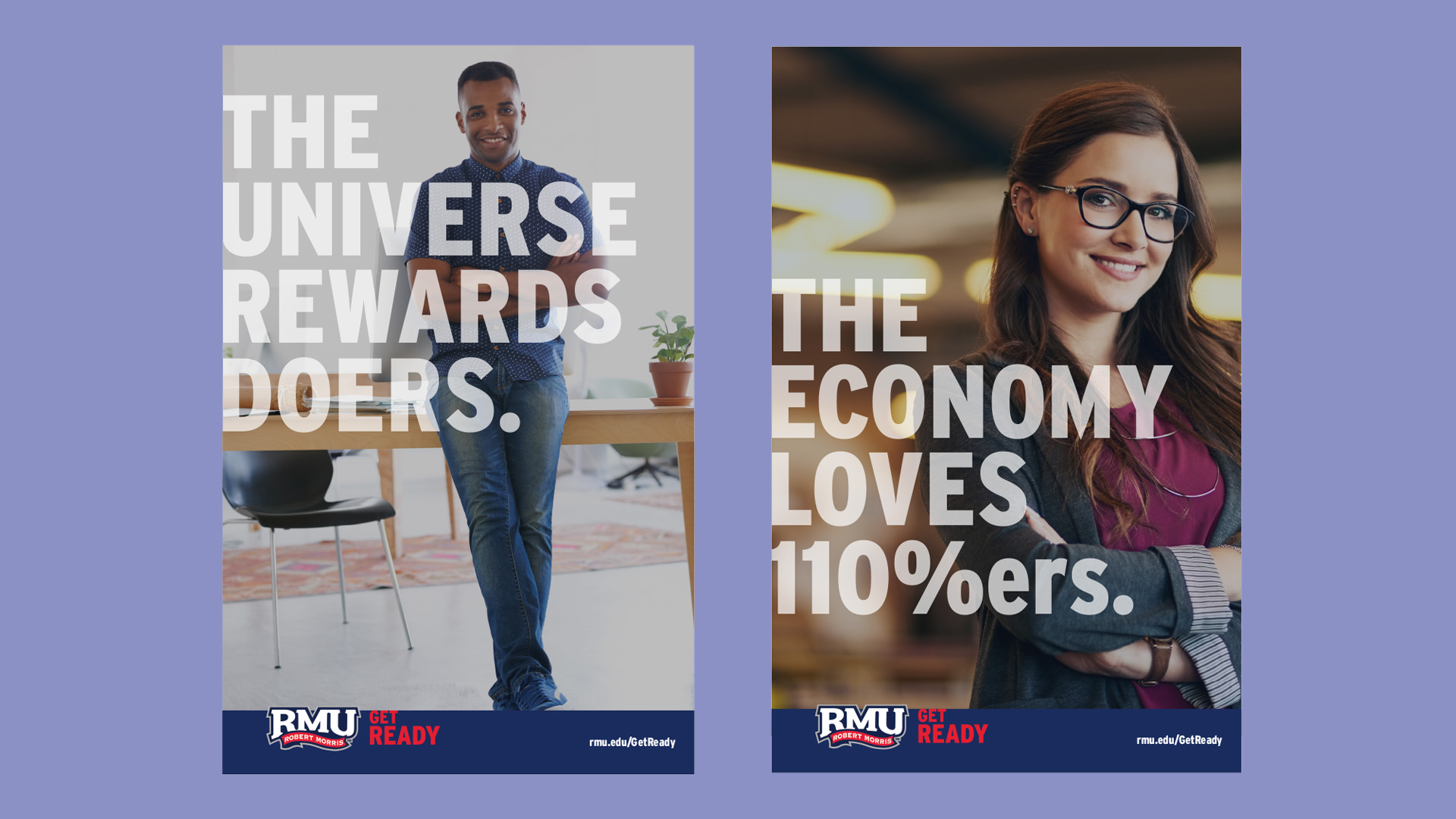 ACTIVATING THE INSIGHTS
The research phase of the initiative surfaced key learning about the target audiences RMU was hoping to reach, which were brought to life through robust personas. Armed with confidence about the behavioral and attitudinal motivations across demographic markers, W|W was positioned to create an integrated campaign with messaging and creative that was customized to connect with each of those unique audiences. The "Get Ready" campaign speaks directly, and even exclusively, to the grounded, hard-working and purposeful student that was identified as a great fit for RMU.
THE FIRST CHOICE
A key insight that emerged from the research was that enrolled students that identified RMU as their "first choice" had a substantially stronger affinity for and understanding of RMU benefits. The branding campaign was designed to reinforce those benefits for those "first choice" students while building awareness among prospects.
VETERAN SUPPORT
RMU's commitment to military veterans and their families is unrivaled in the region, with programming and fiscal support created for this special audience. The branding campaign included targeted creative and messaging that targeted this important niche market.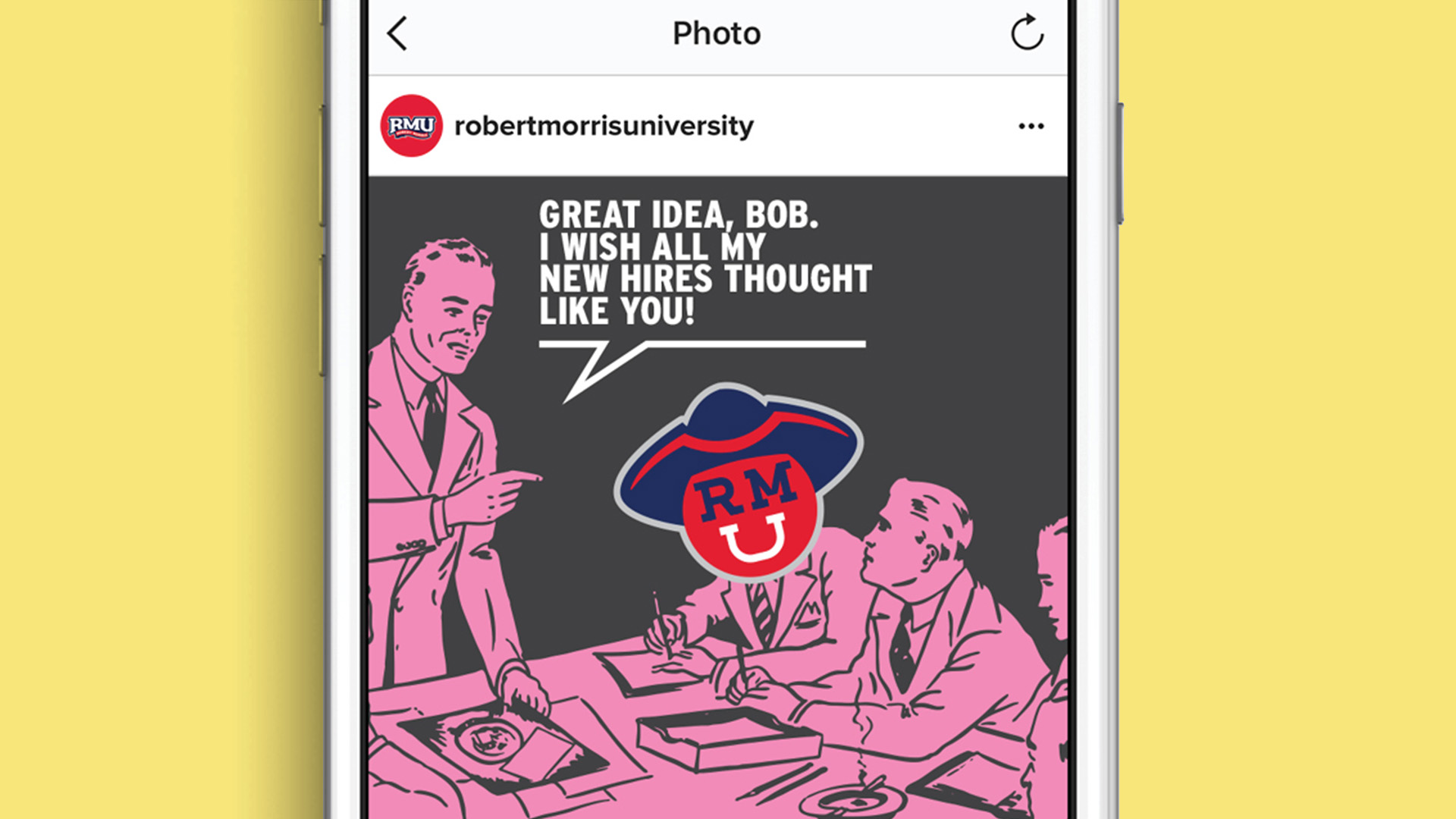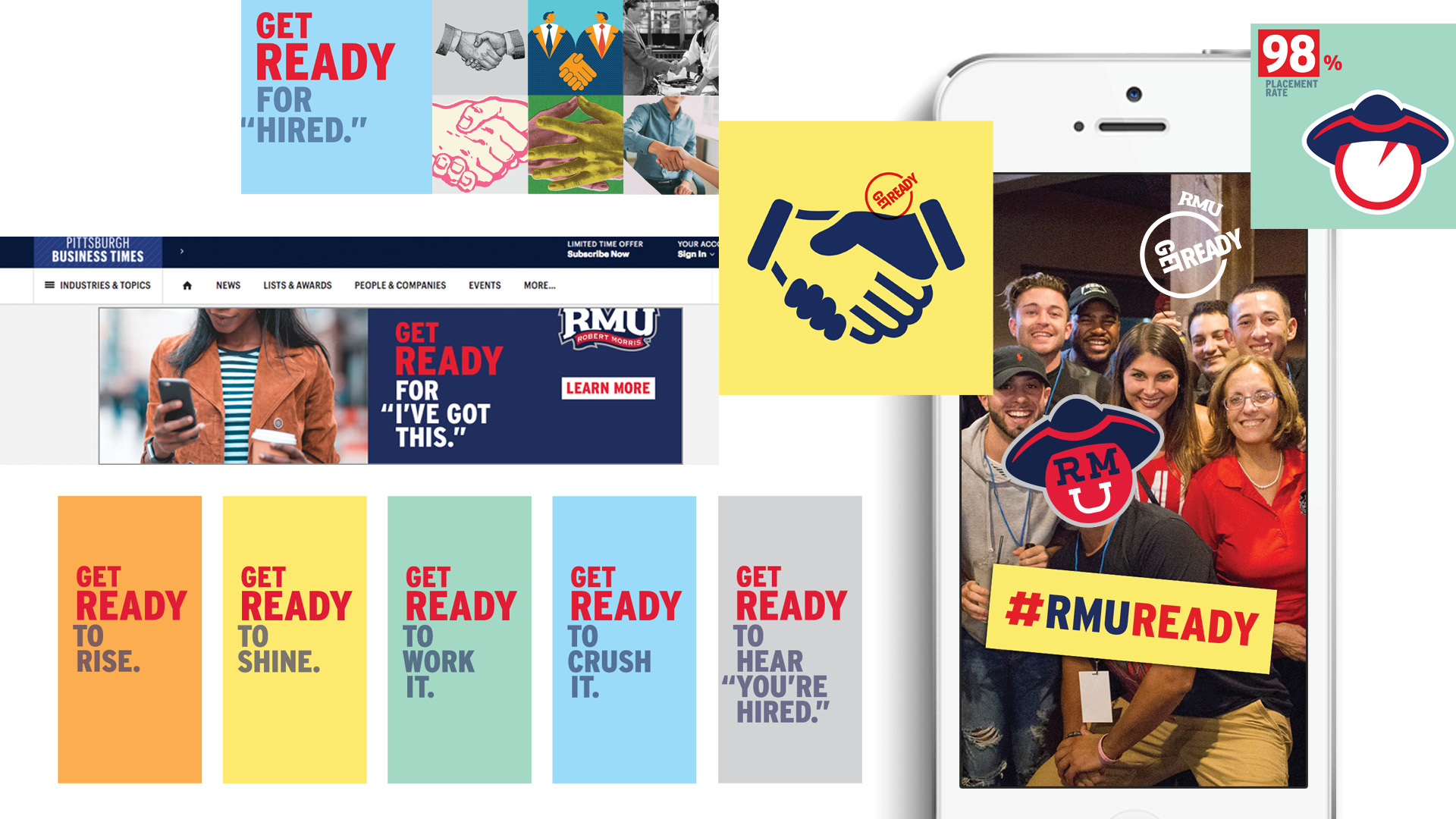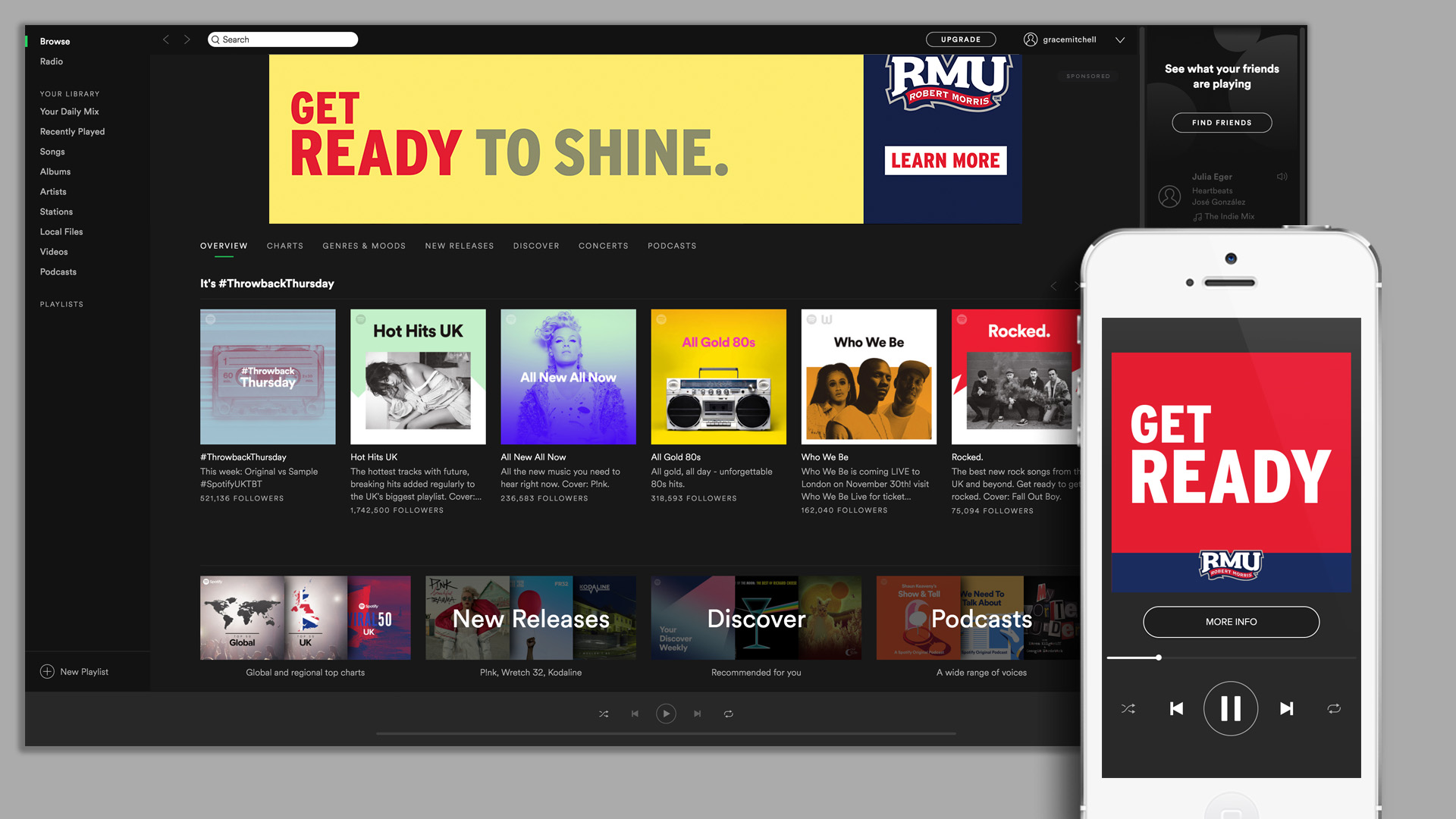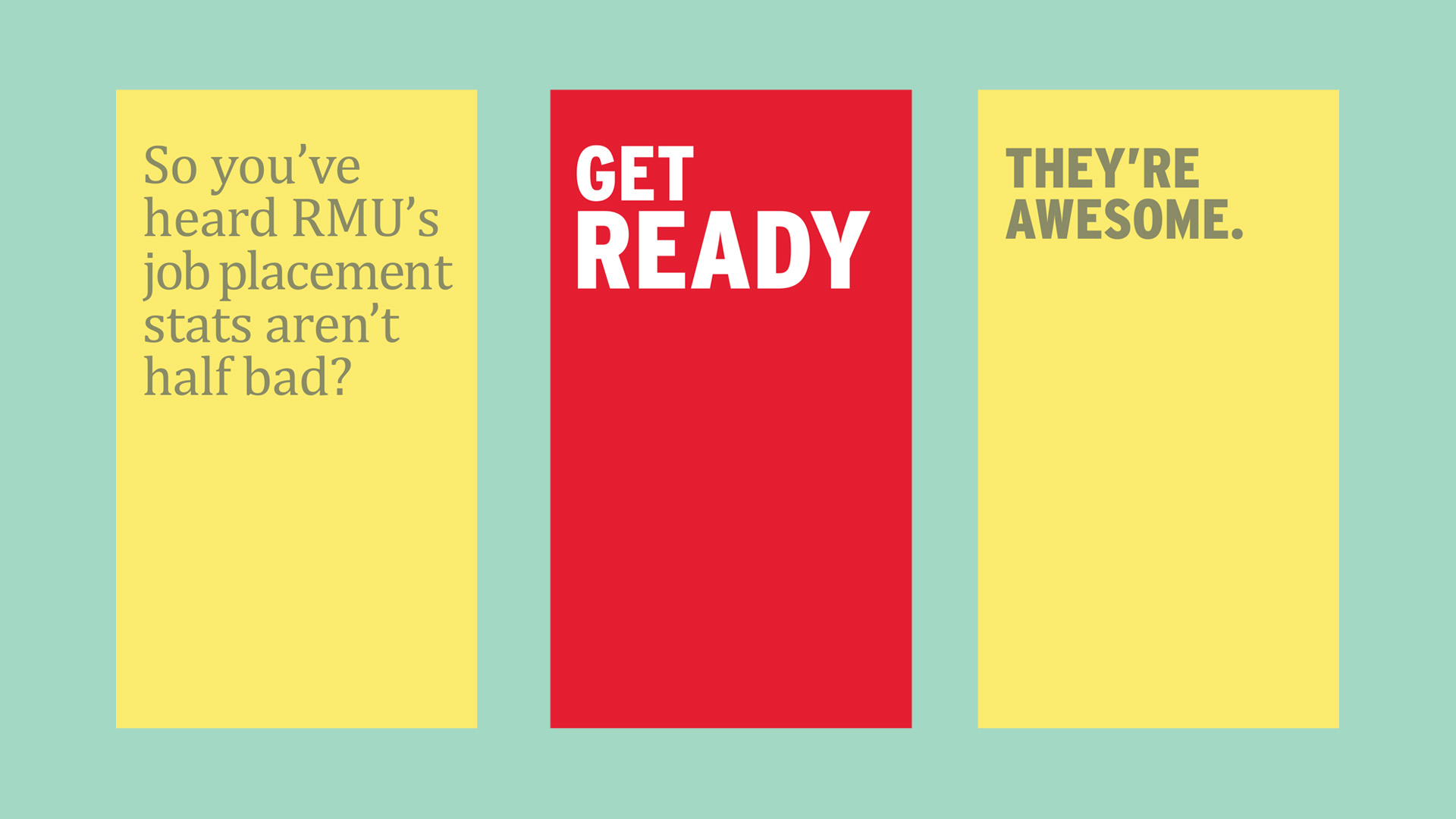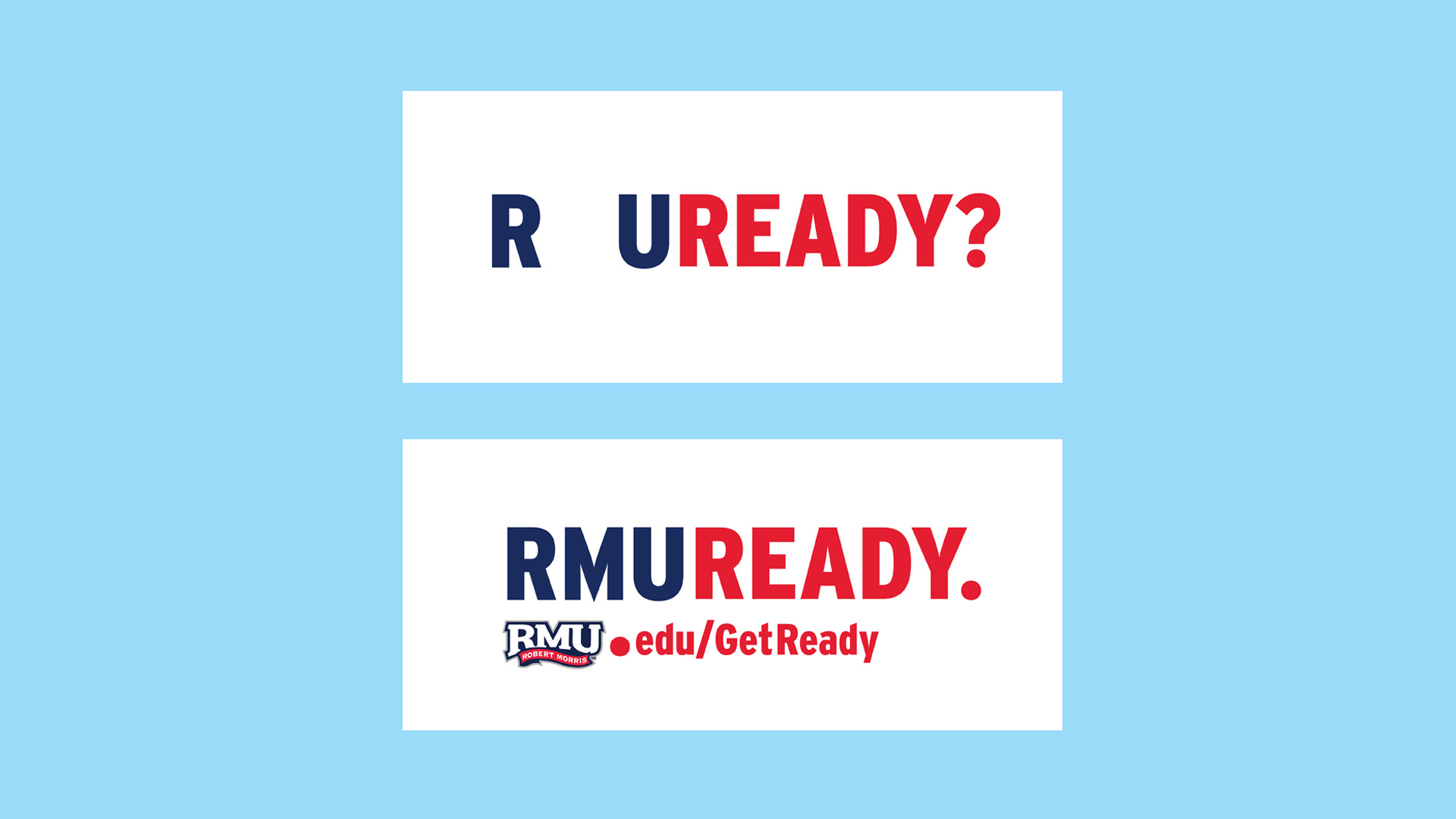 STUDENT ONBOARDING
The branding campaign also included a deliberate narrative with confident portraits and messaging to welcome new RMU students and inspire them to "get ready to crush it".