PORTPITT
GOOD THINGS FLOW FROM HERE.
PortPitt (the Port of Pittsburgh Commission) manages and oversees the Port of Pittsburgh, a driving force in the economic well-being of Pennsylvania and the greater Pittsburgh region. As the second-largest inland port in the United States–ranking as the 21st largest port overall, PortPitt's responsibilities cover twelve counties, equating to 200 miles of commercially navigable waterways; 200 river terminals and barge industry service suppliers; three major rivers; and 17 locks and dams. Serving as a trusted and reliable resource for both residents and businesses, PortPitt is the region's lifeline.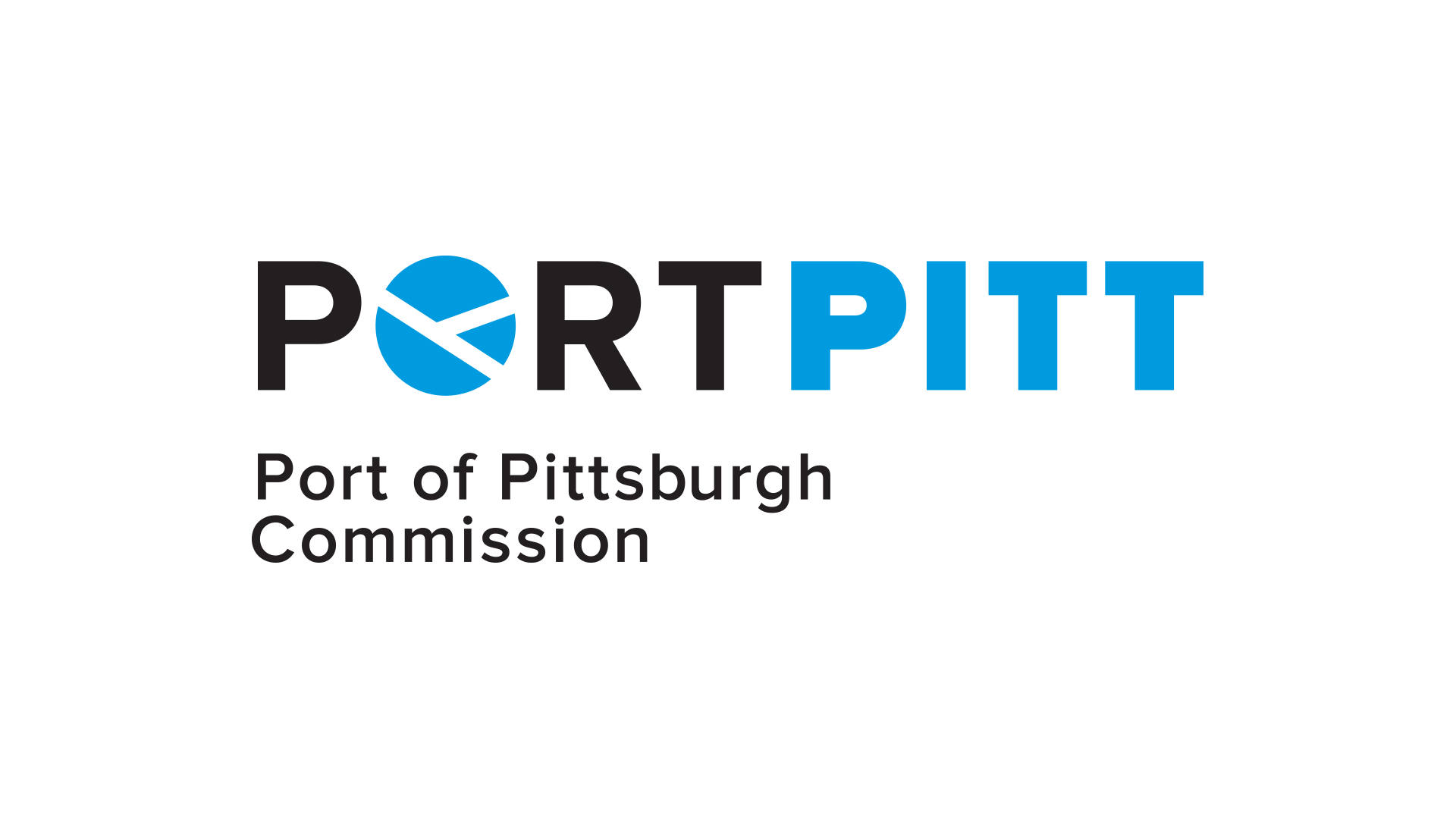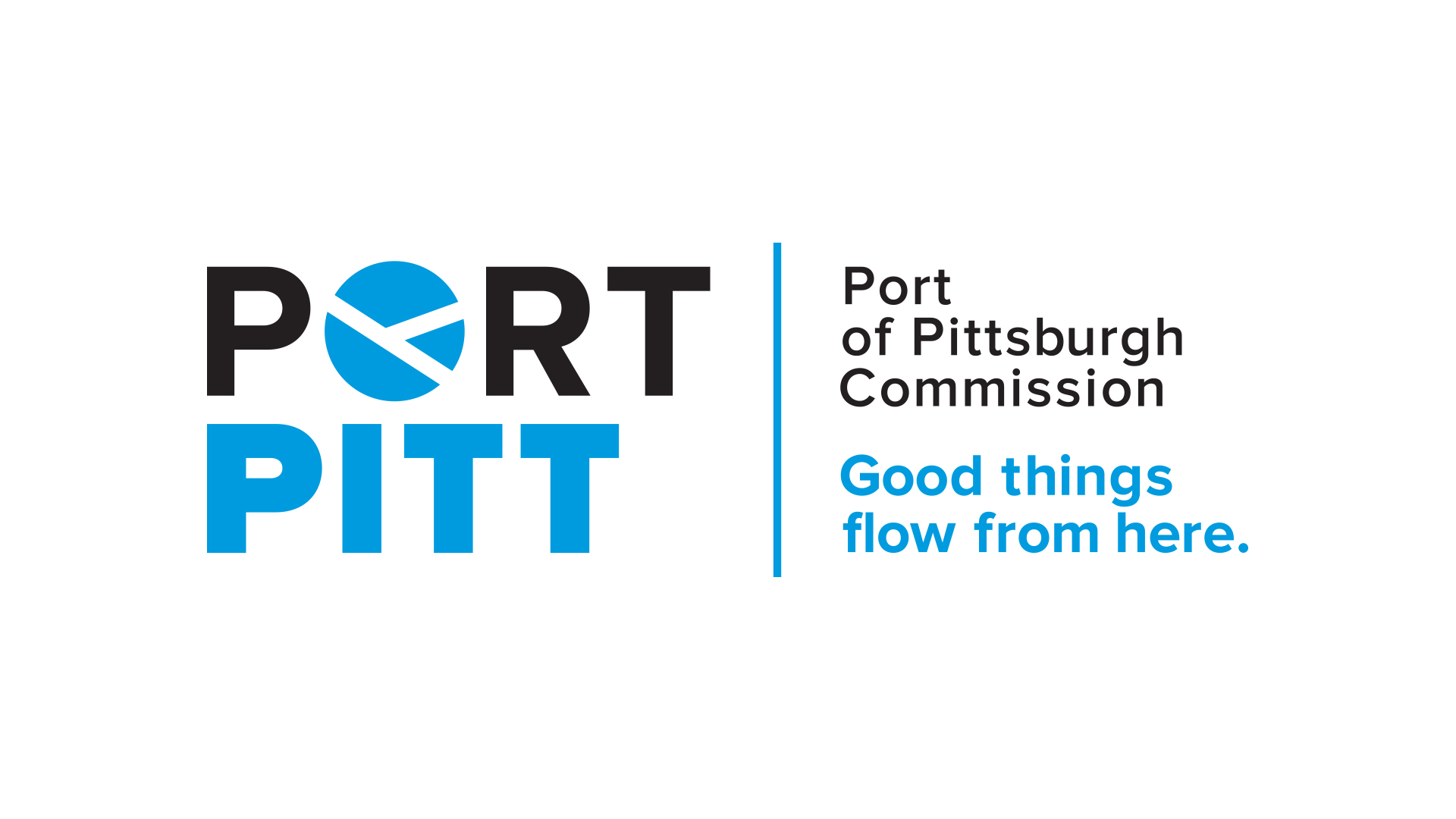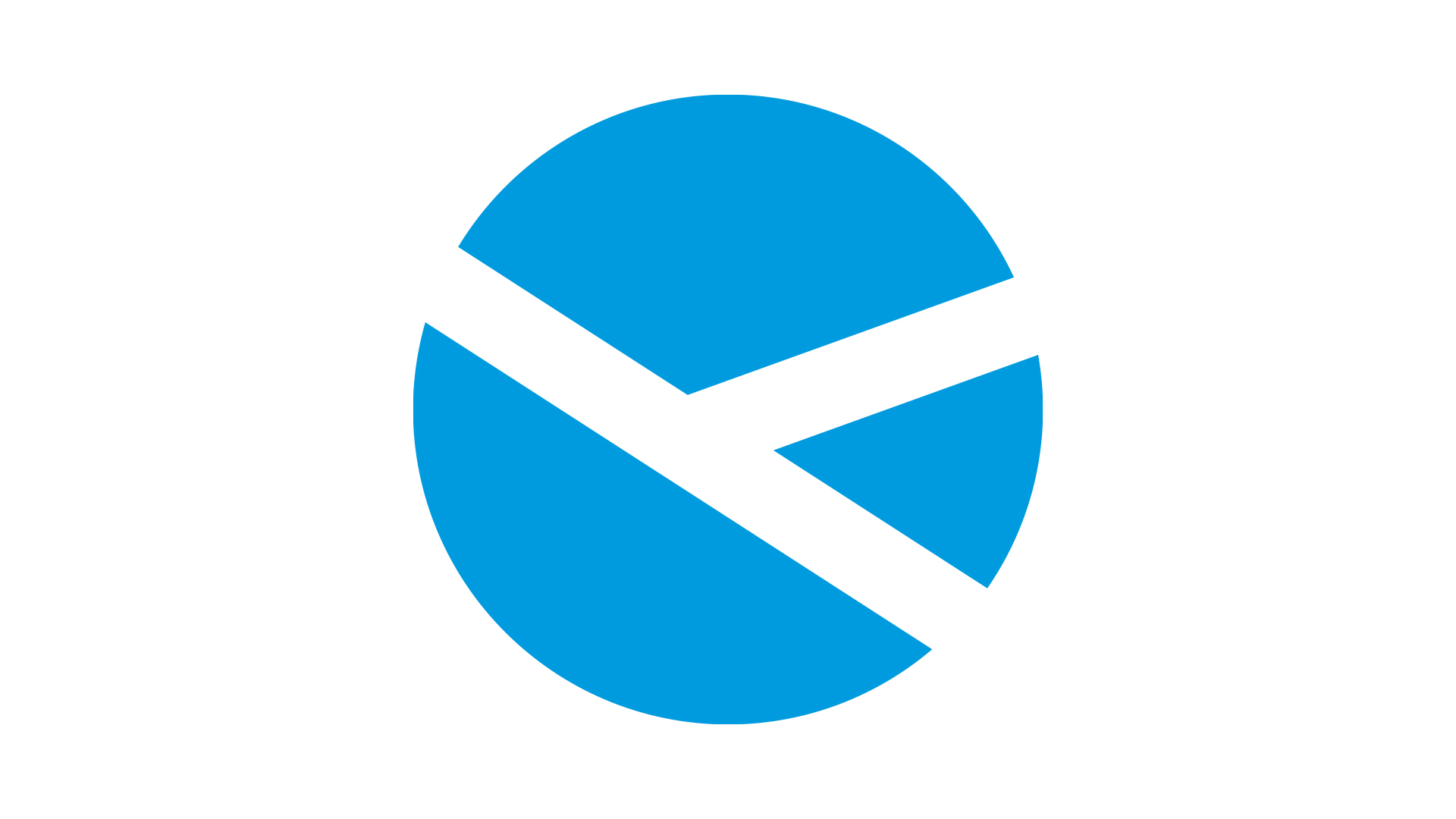 IMPORTANT
To elevate awareness and better connect with its diverse target audiences, W|W was commissioned to develop a brand strategy that would better align its image with the services and important regional impact. The rebranding initiative included the design of a comprehensive visual identity system, messaging framework, website and marketing collateral and successfully helped PortPitt effectively relate to both commercial and recreational stakeholder groups. While the organization's official name is the "Port of Pittsburgh Commission", W|W recommended the adoption of PortPitt as the primary public-facing name to enhance the brand's accessibility.

INTEGRATED BRANDING
W|W designed a new visual identity system to convey a look and feel that accurately captures PortPitt's values, mission and personality. Authentically PortPitt, the integrated branding includes a robust graphic toolkit, custom iconography and new narrative. PortPitt branded assets included environmental elements, online communications, apparel, marketing collateral, print advertising and more. A comprehensive style guide was also designed to illustrate the key elements of the brand along with guidance and standards on how to properly use the new identity across various platforms and mediums.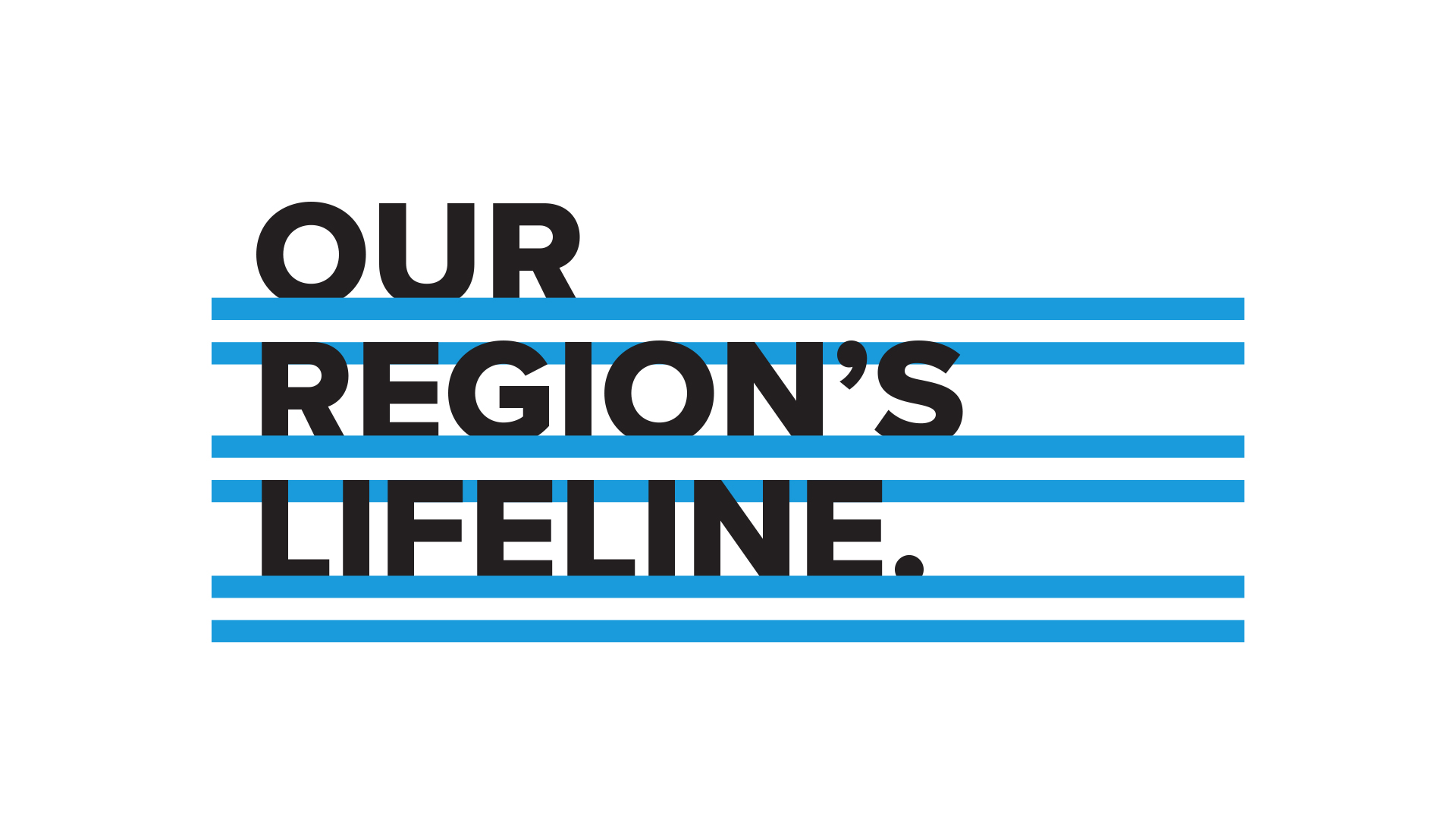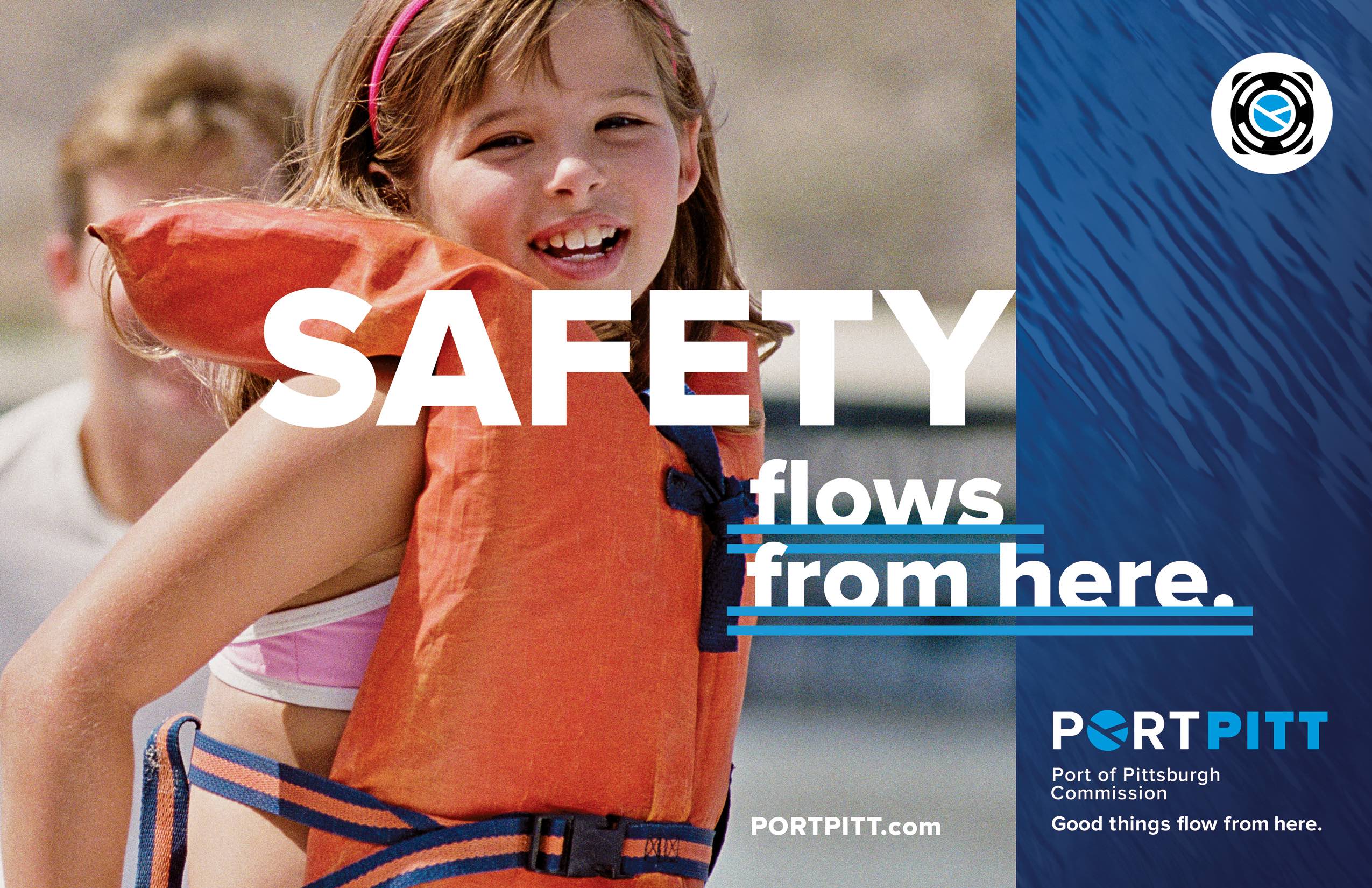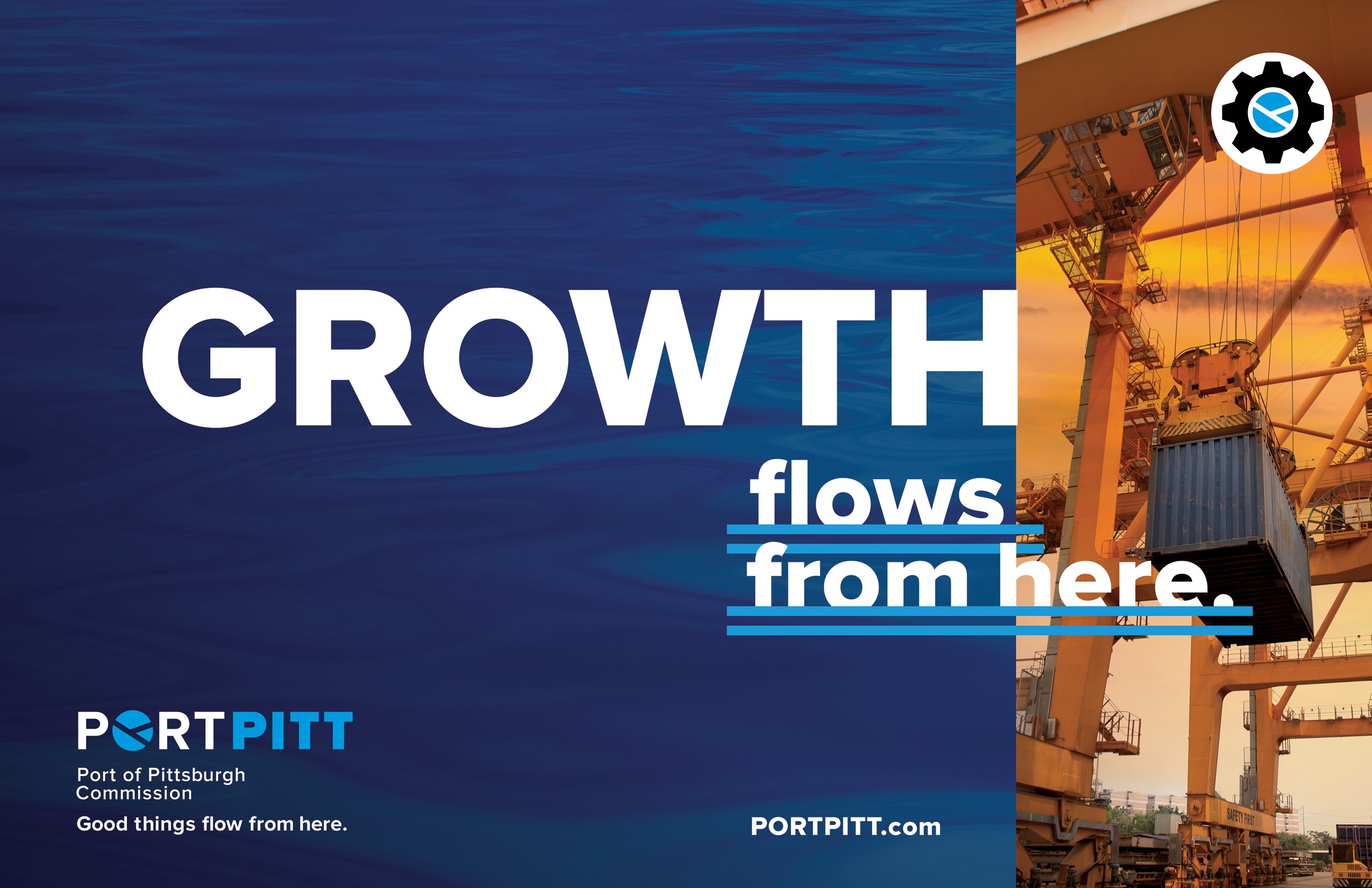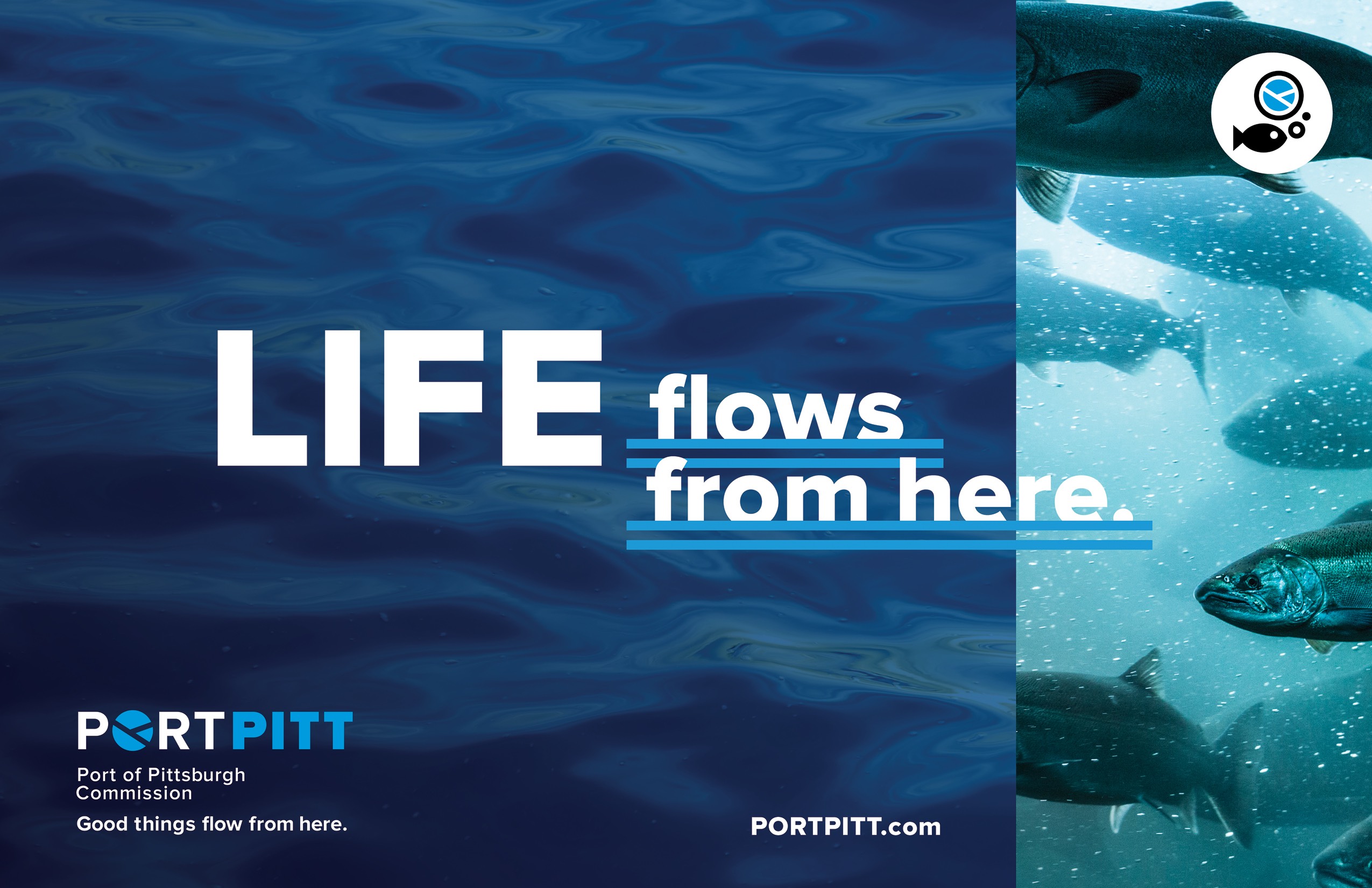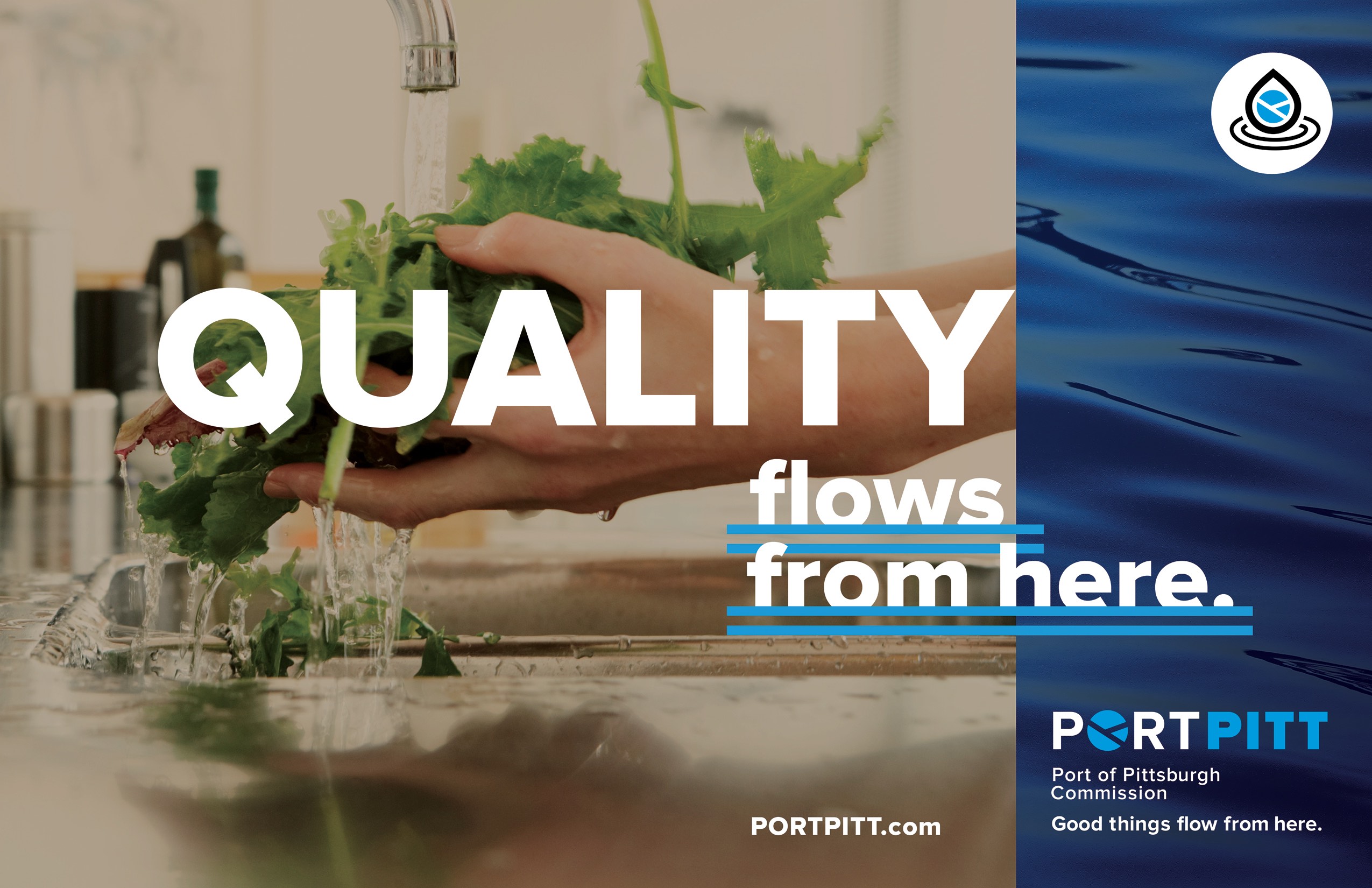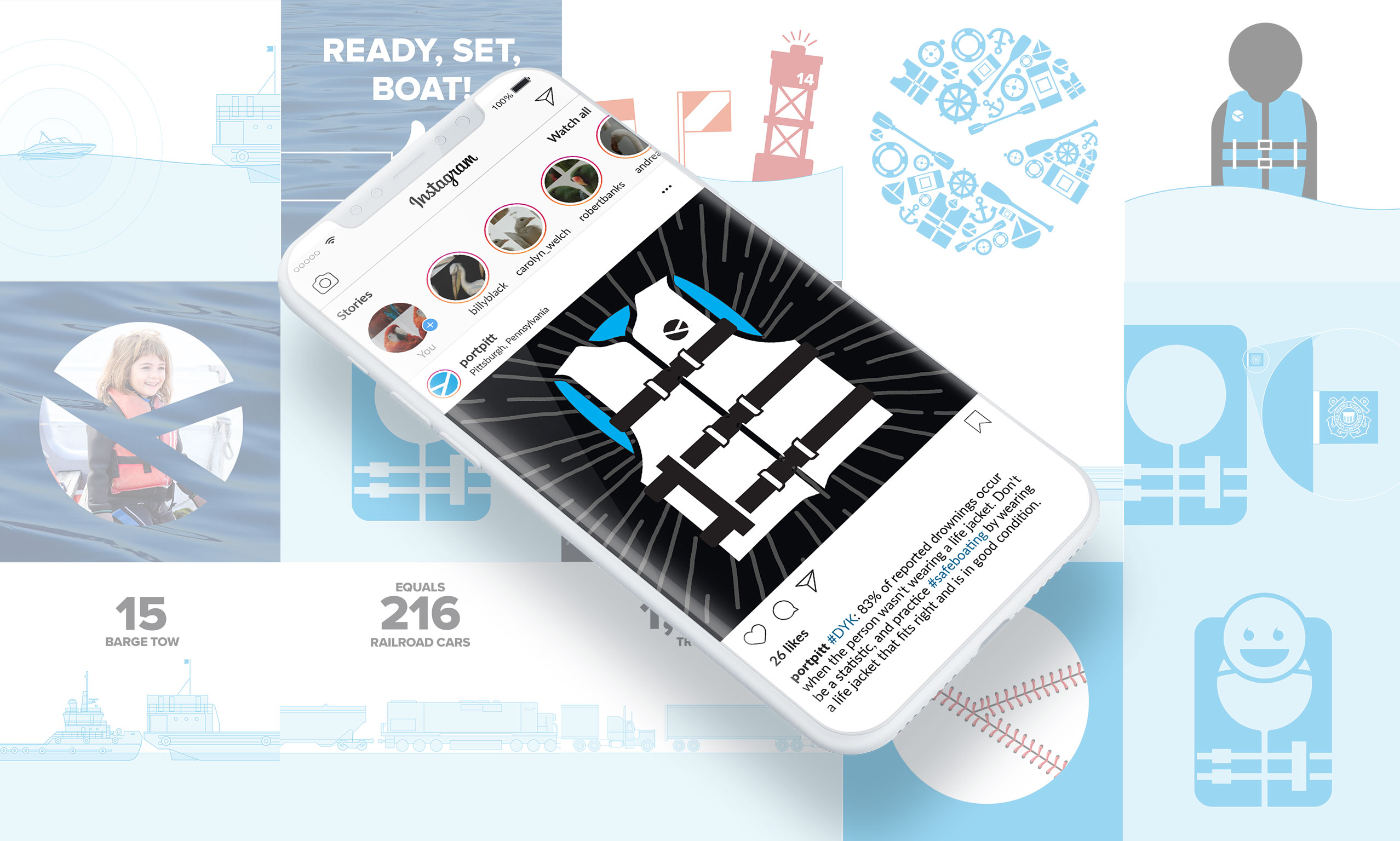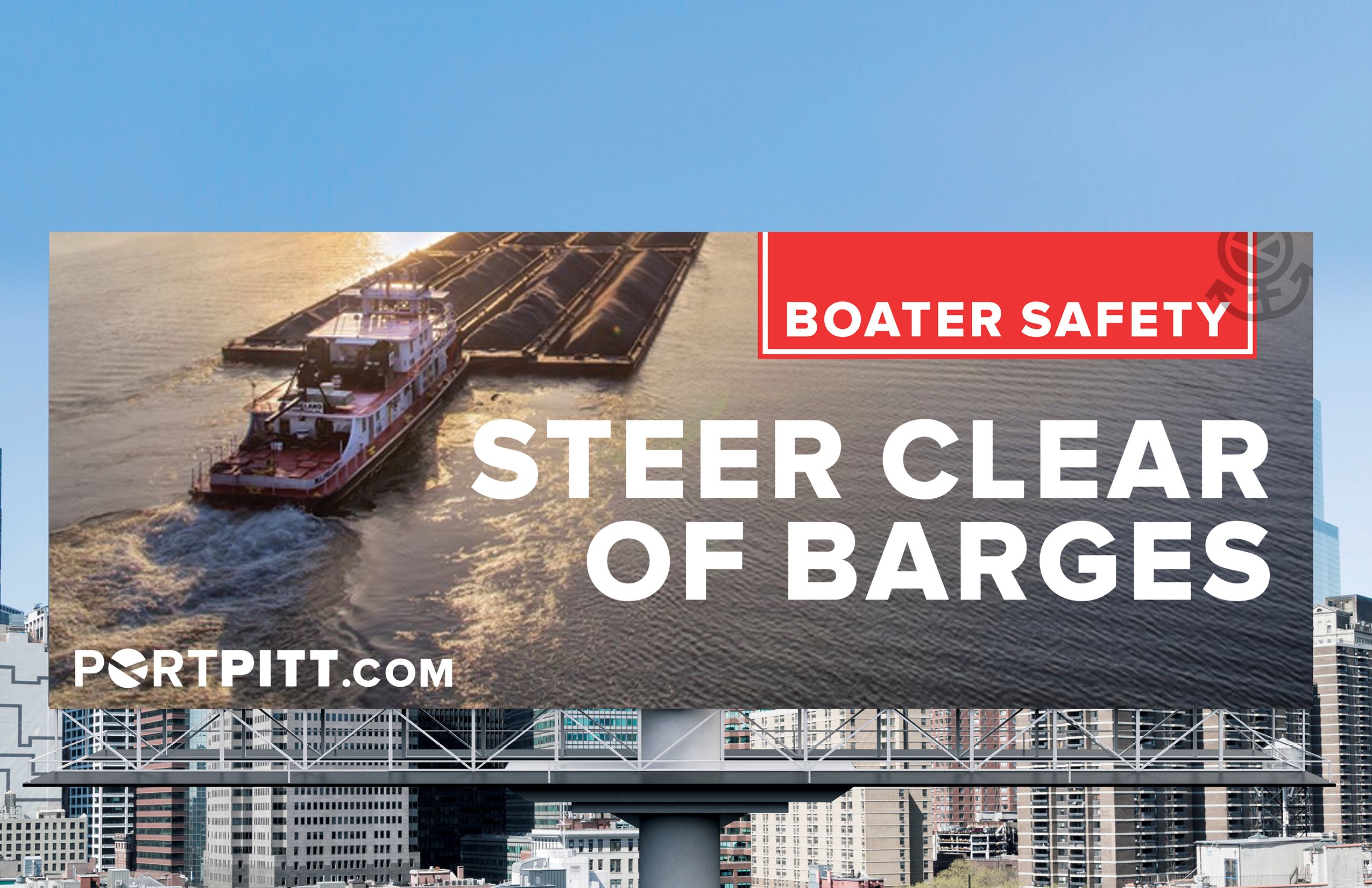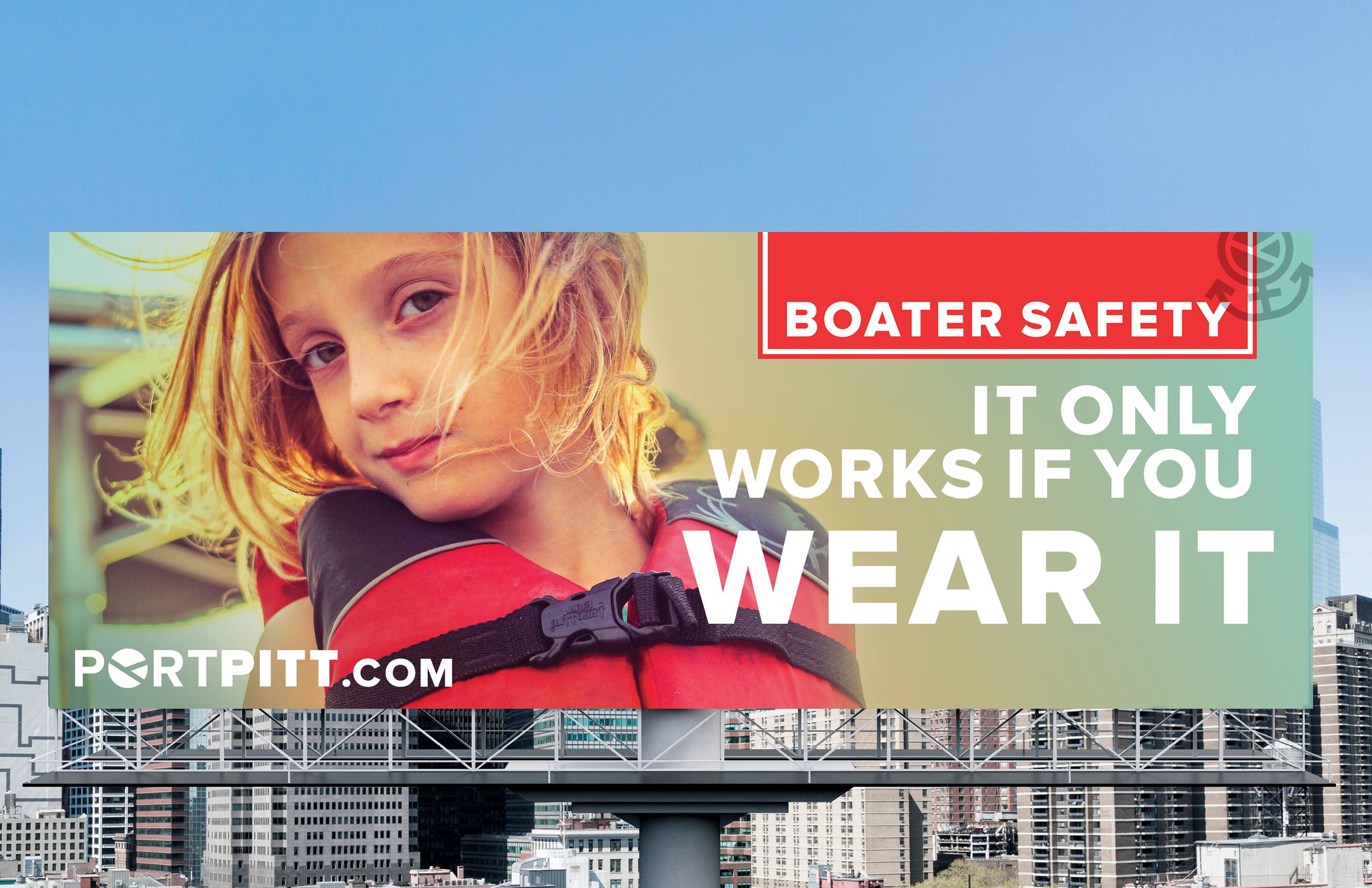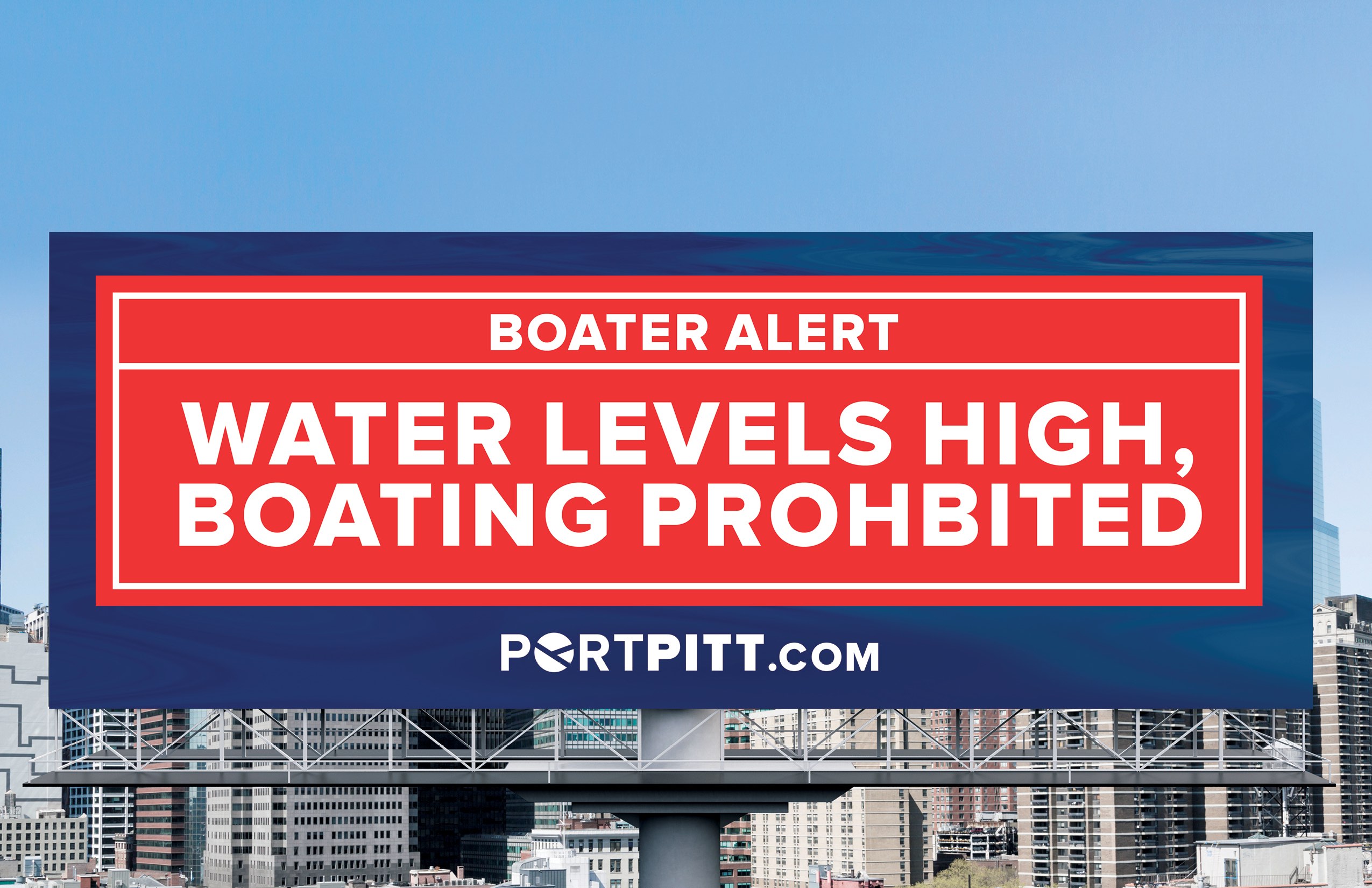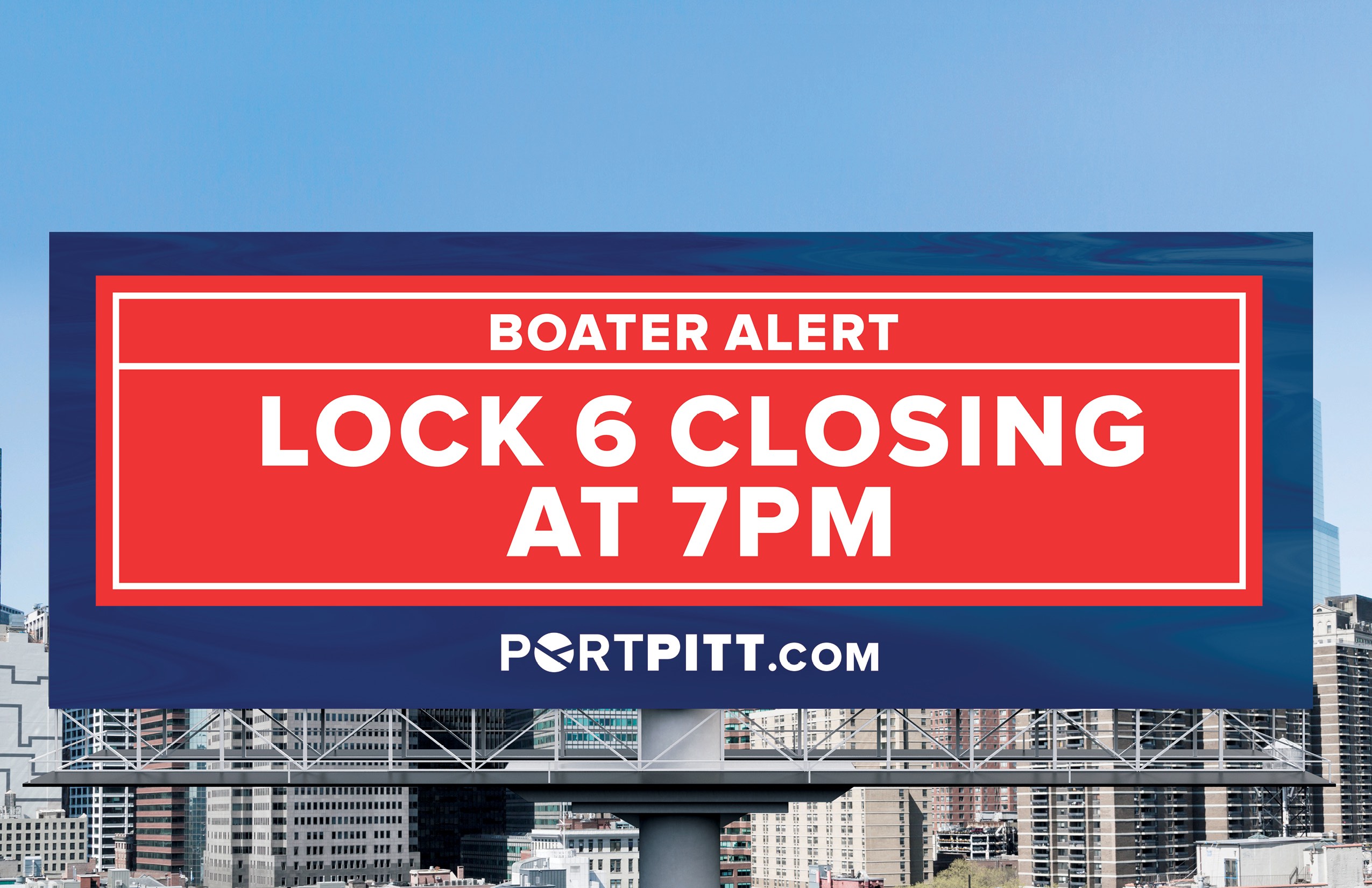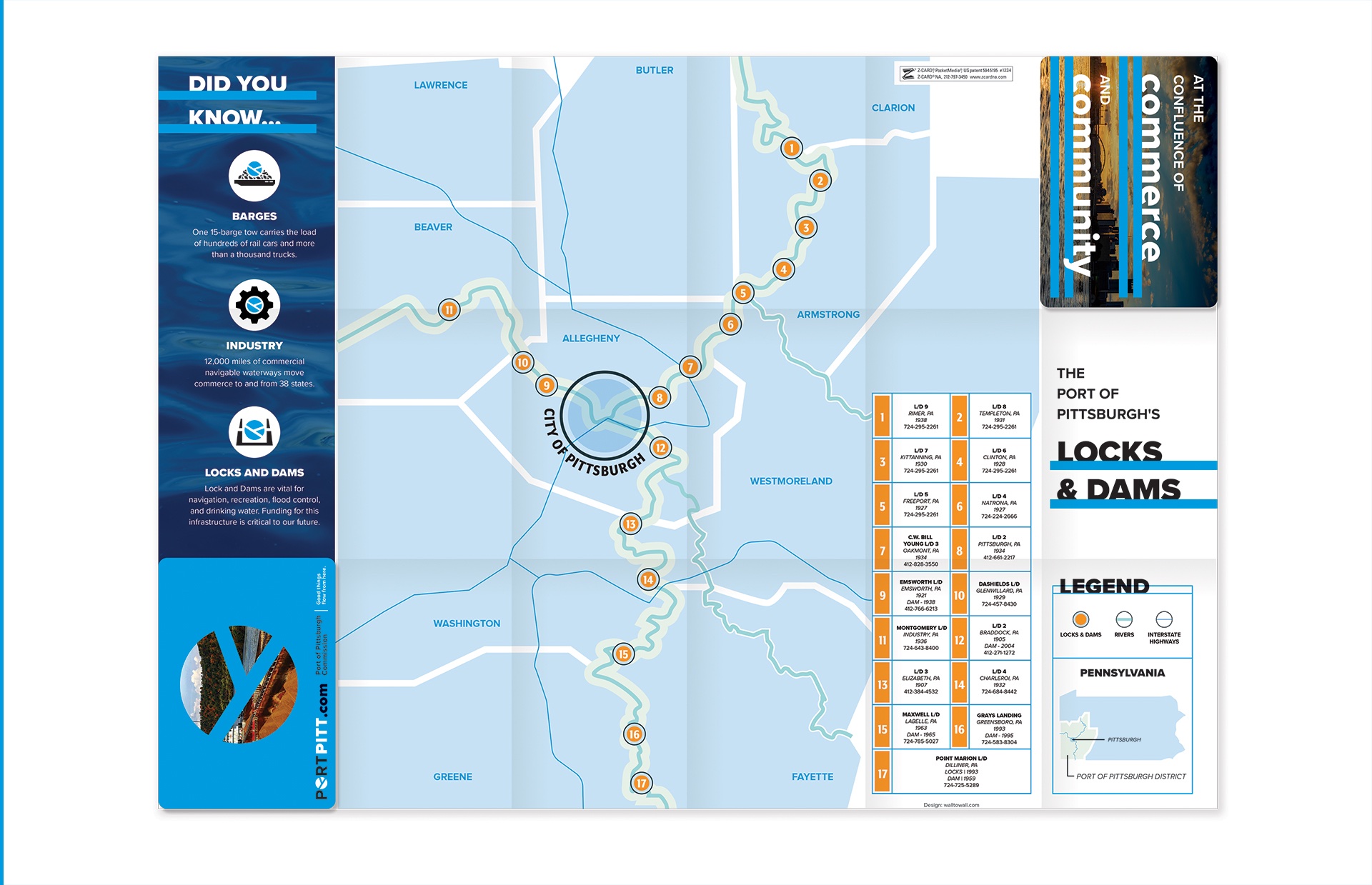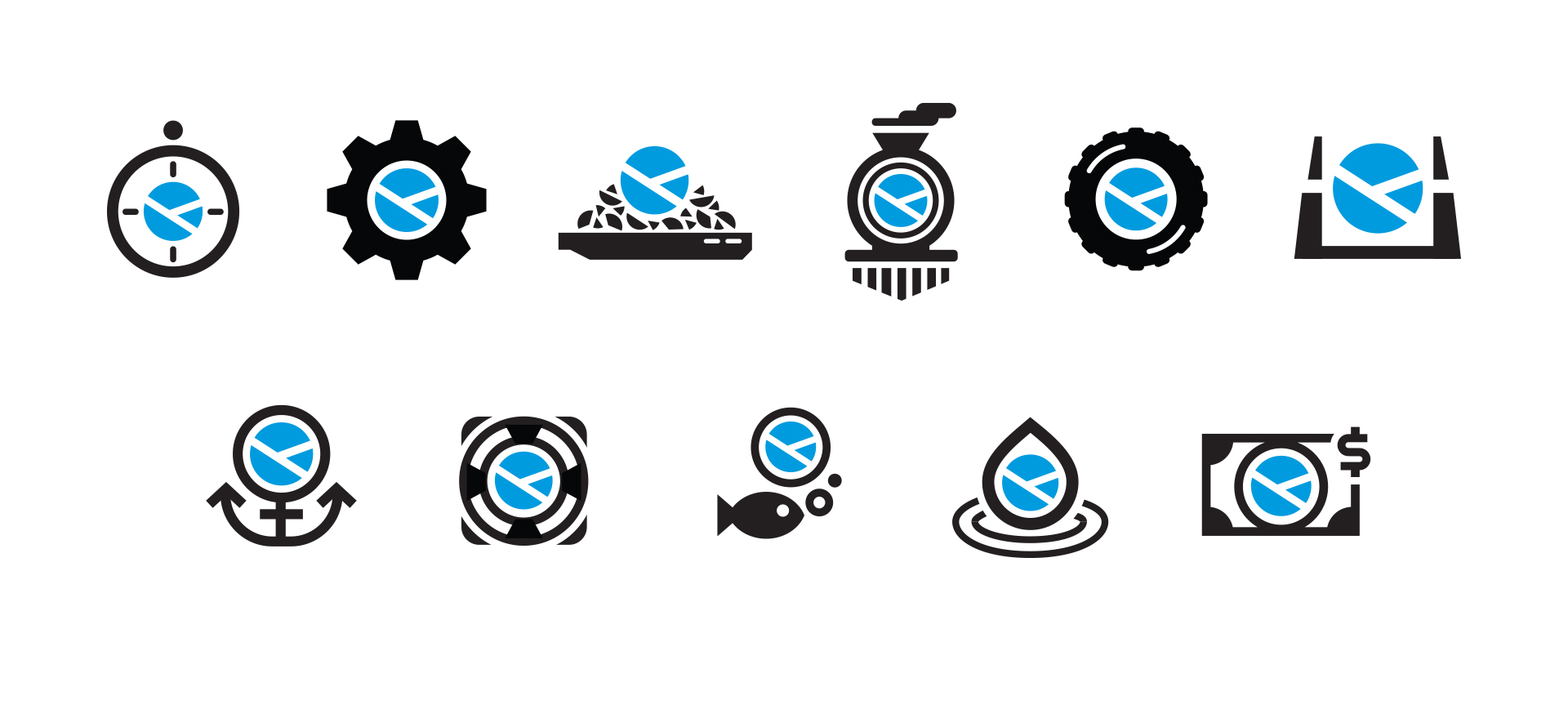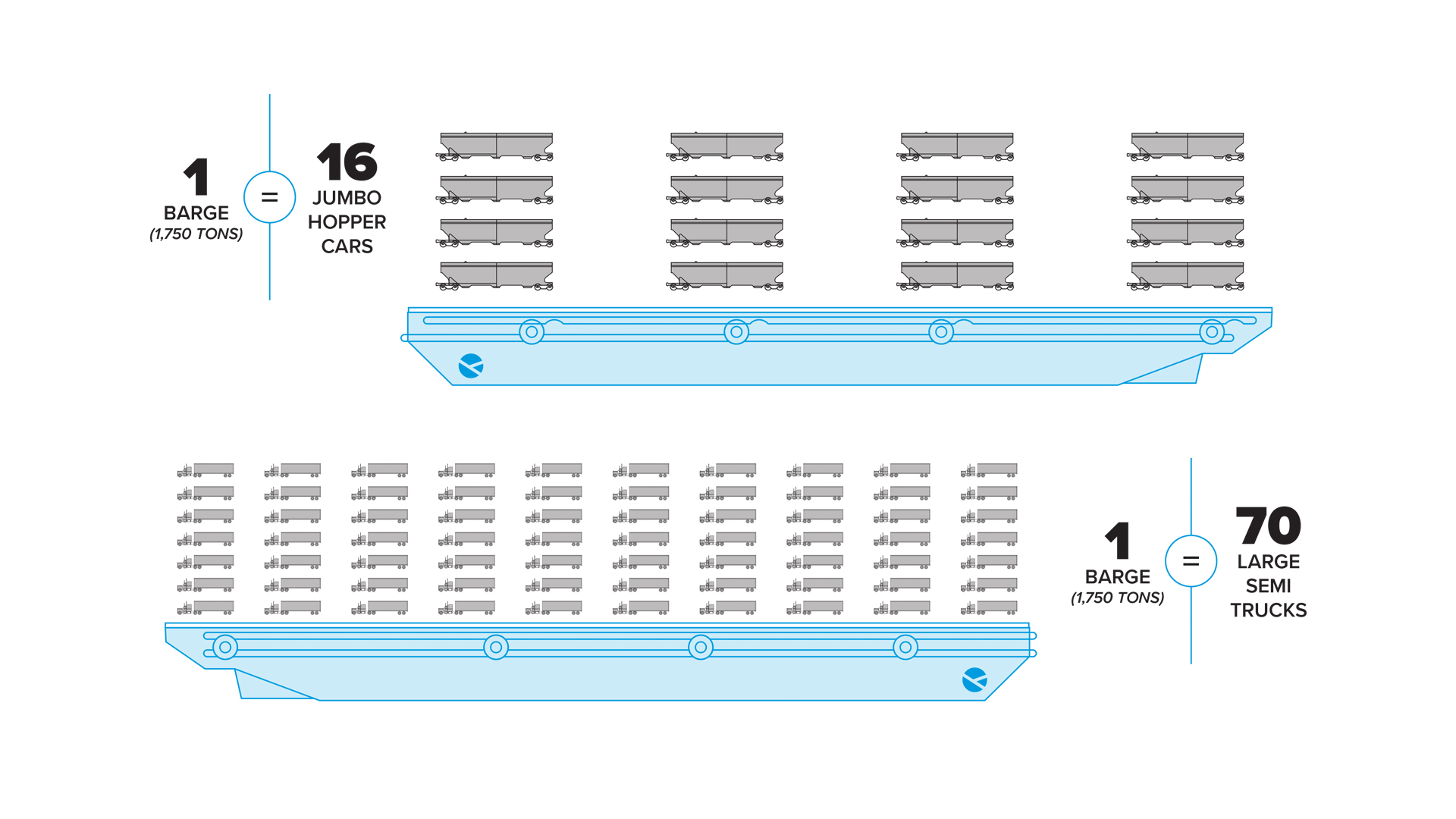 DIGITAL WATERWAY
Leveraging the visual branding and messaging framework, W|W designed and developed a responsive website using BlokBlok CMS, a Ruby on Rails + Javascript content management system. The fully functional website was built with a user-friendly interface and optimized for powerful content control to provide PortPitt with the flexibility of tailoring its content for both recreational and commercial audiences. The site's infrastructure is supported by SEO best practices.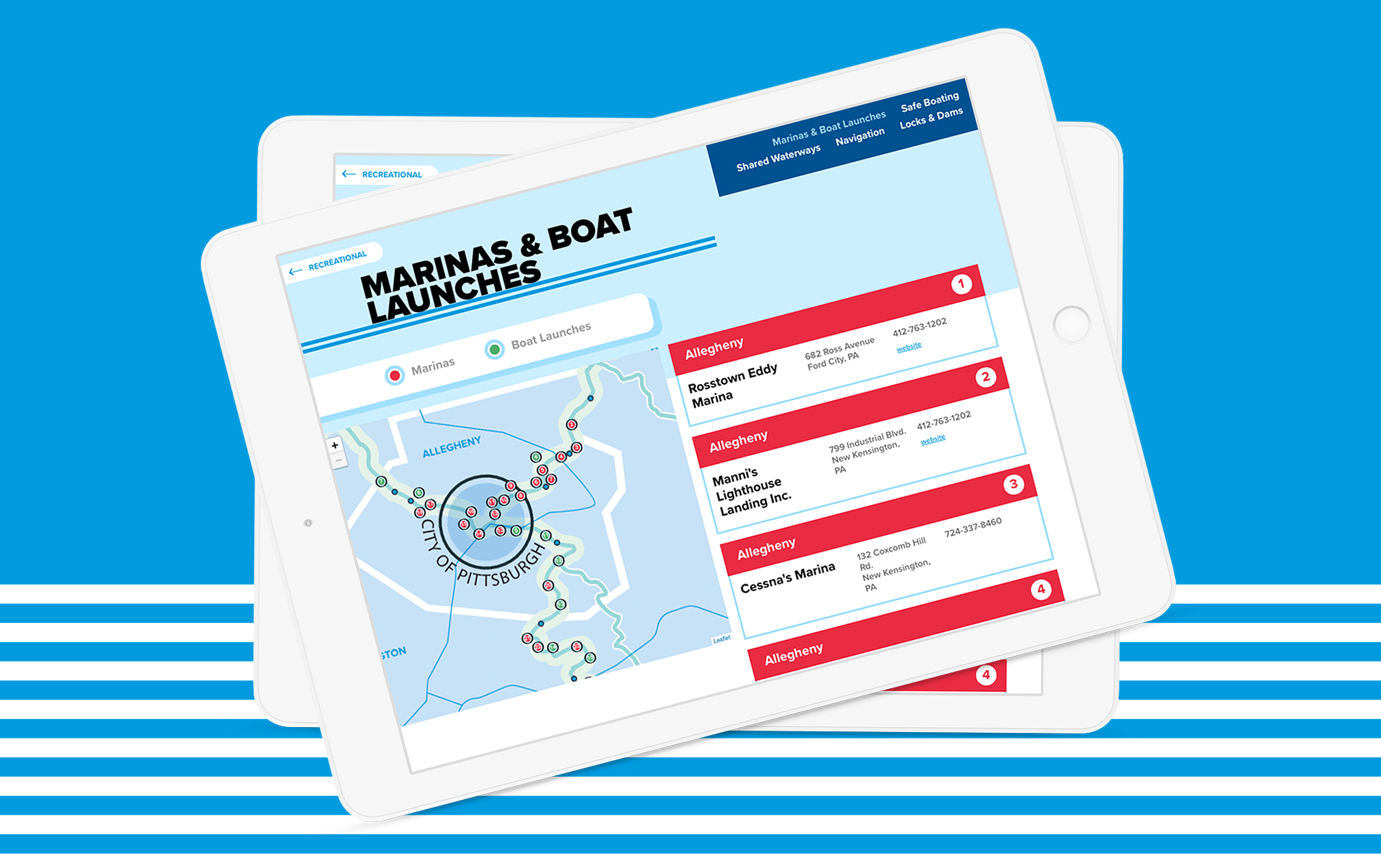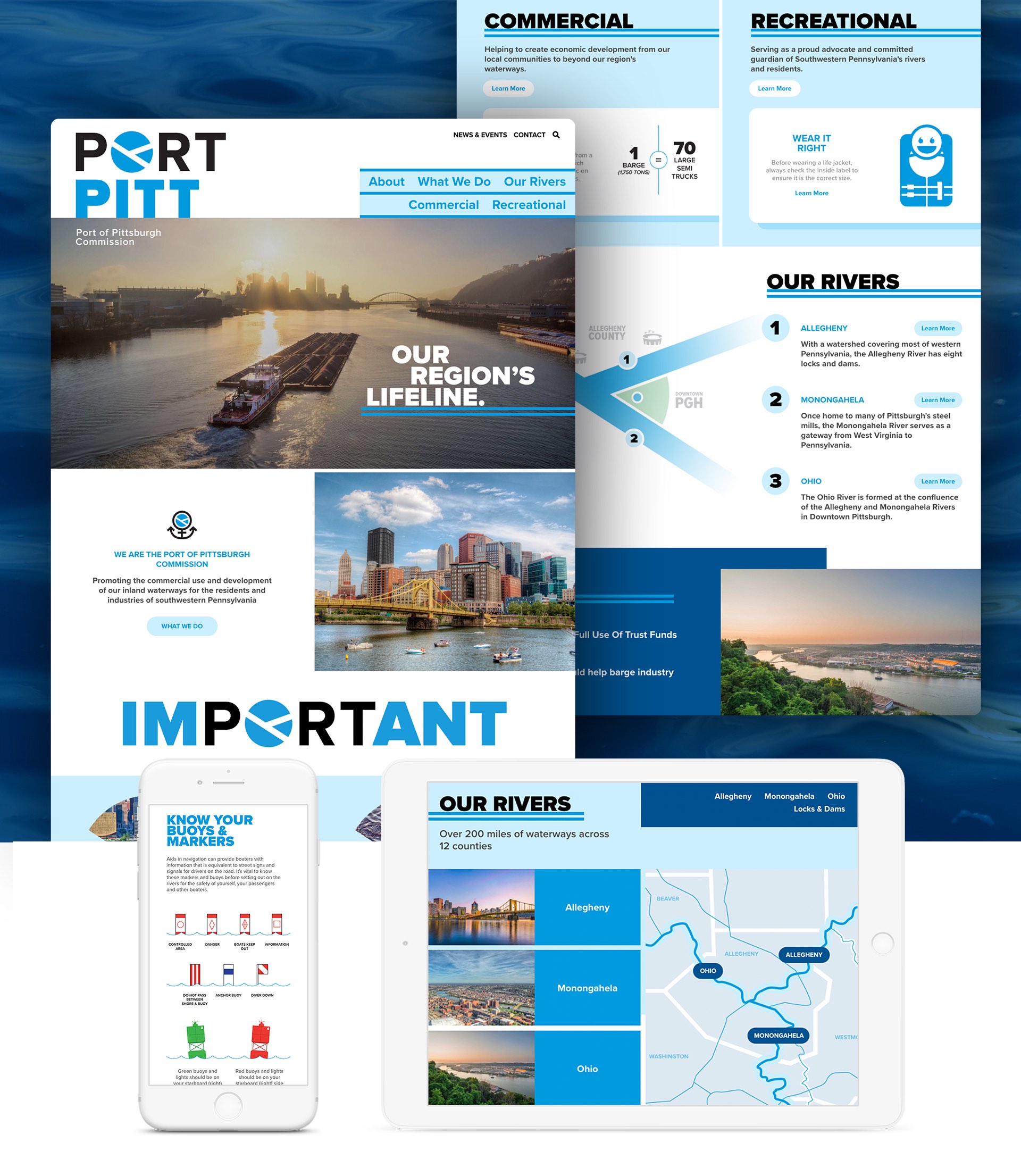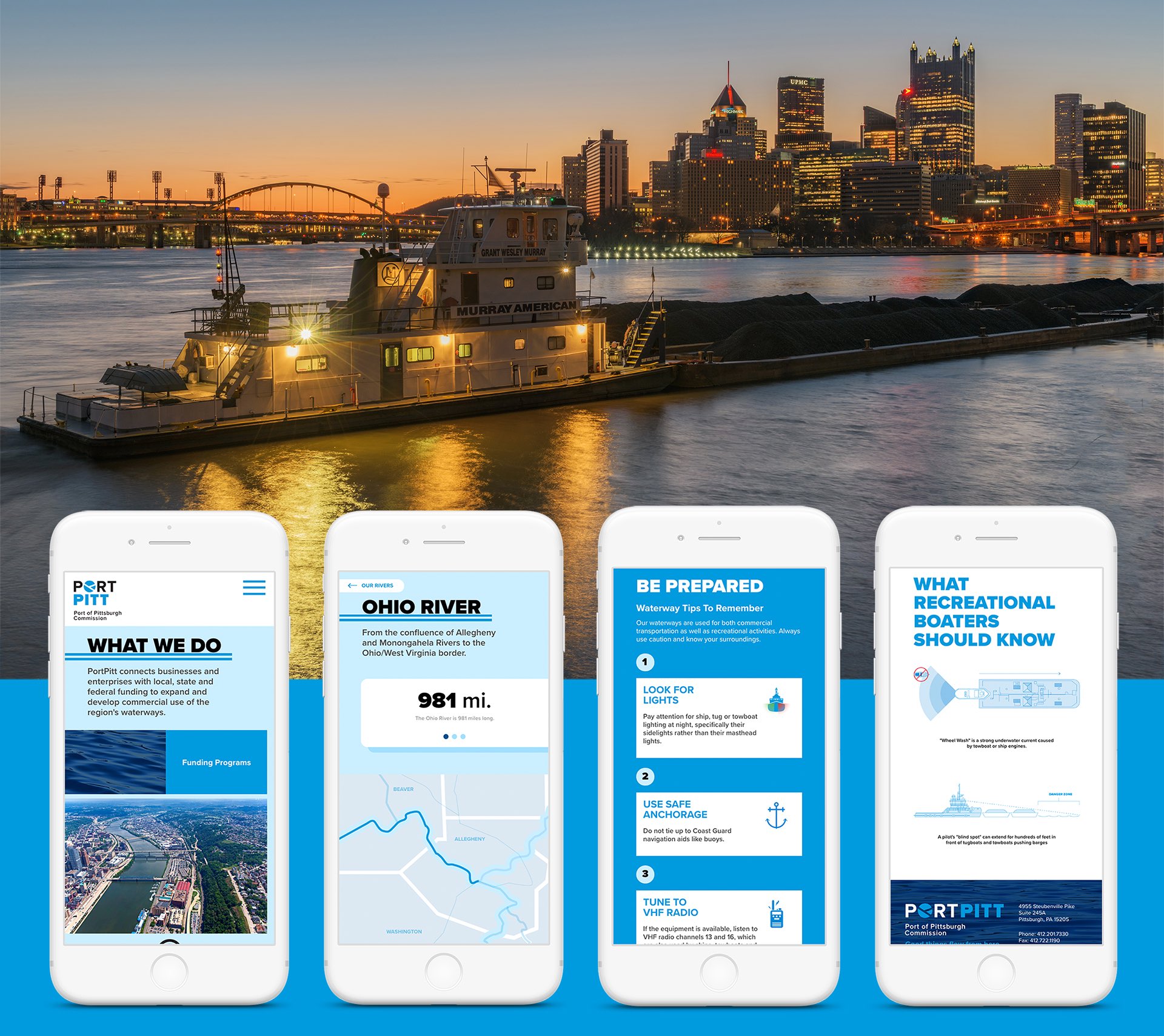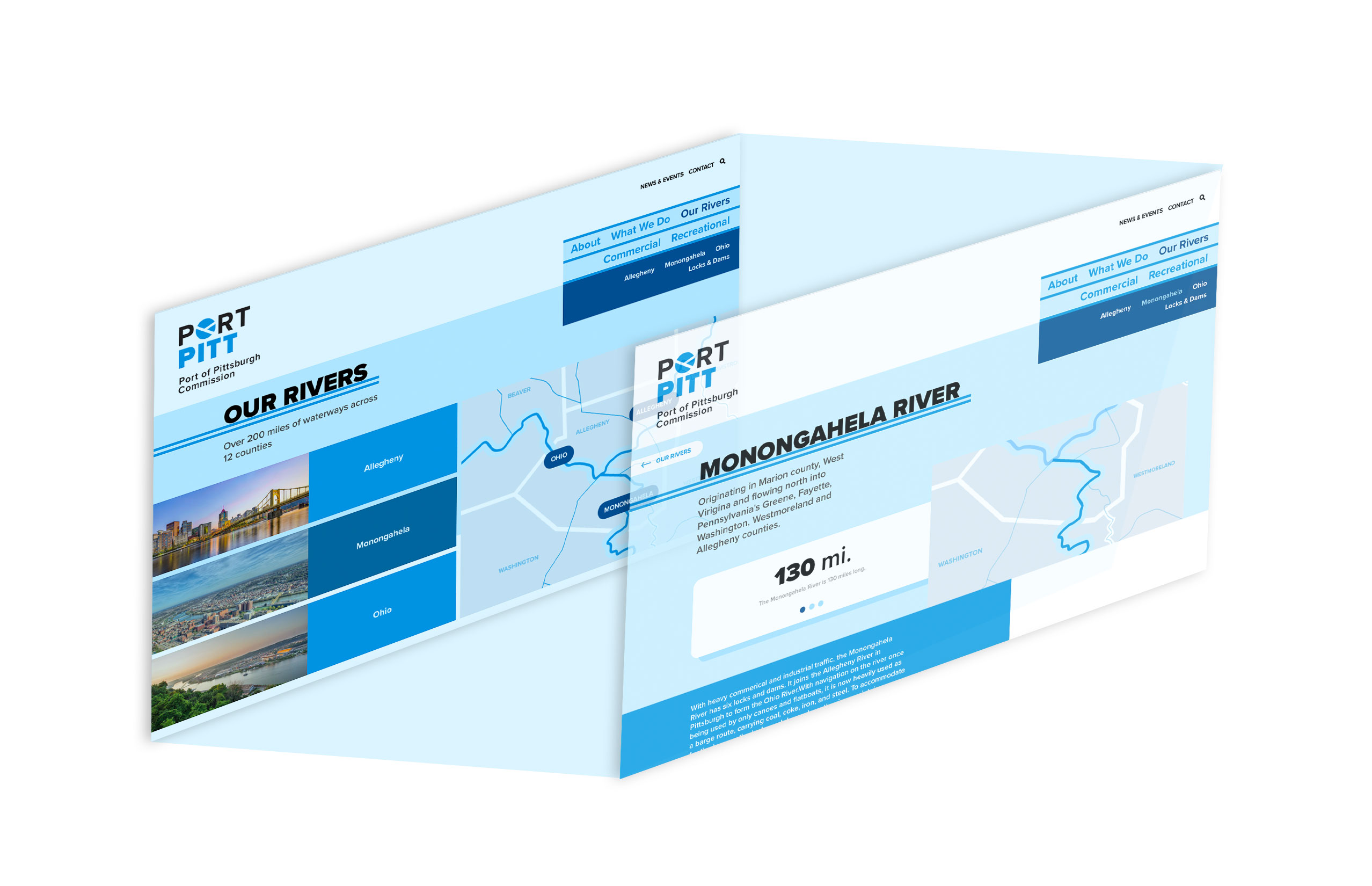 CUSTOMIZED TOOLS & MODULES
To specifically address PortPitt's commercial audiences, W|W developed a directory module to organize and manage content for the region's terminals, marine services, barge carriers, rail carriers and freight forwarders. The search function delivers a positive experience for those seeking specific information within a particular directory. Other site features include a blog/news module with an intuitive tagging system; a calendar to organize, manage and categorize events; and a form builder tool to create basic forms and collect responses.