PITTSBURGH MARATHON / P3R
TEN YEARS RUNNING
The Dick's Sporting Goods Pittsburgh Marathon, commonly referred to as the Pittsburgh Marathon, is an annual marathon footrace held on the first Sunday in May in Pittsburgh, PA. The marathon is produced by P3R (Pittsburgh Three Rivers Marathon, Inc.), a non-profit organization which promotes the love of long-distance running and enhances community involvement in fitness activities through high quality events open to a wide variety of ages and ability levels. To commemorate 10 years running, W|W designed the integrated campaign for the 10th anniversary which included event identity and visual branding, advertising, environmental applications, apparel, social media graphics, campaign launch video, medal, style guide and more.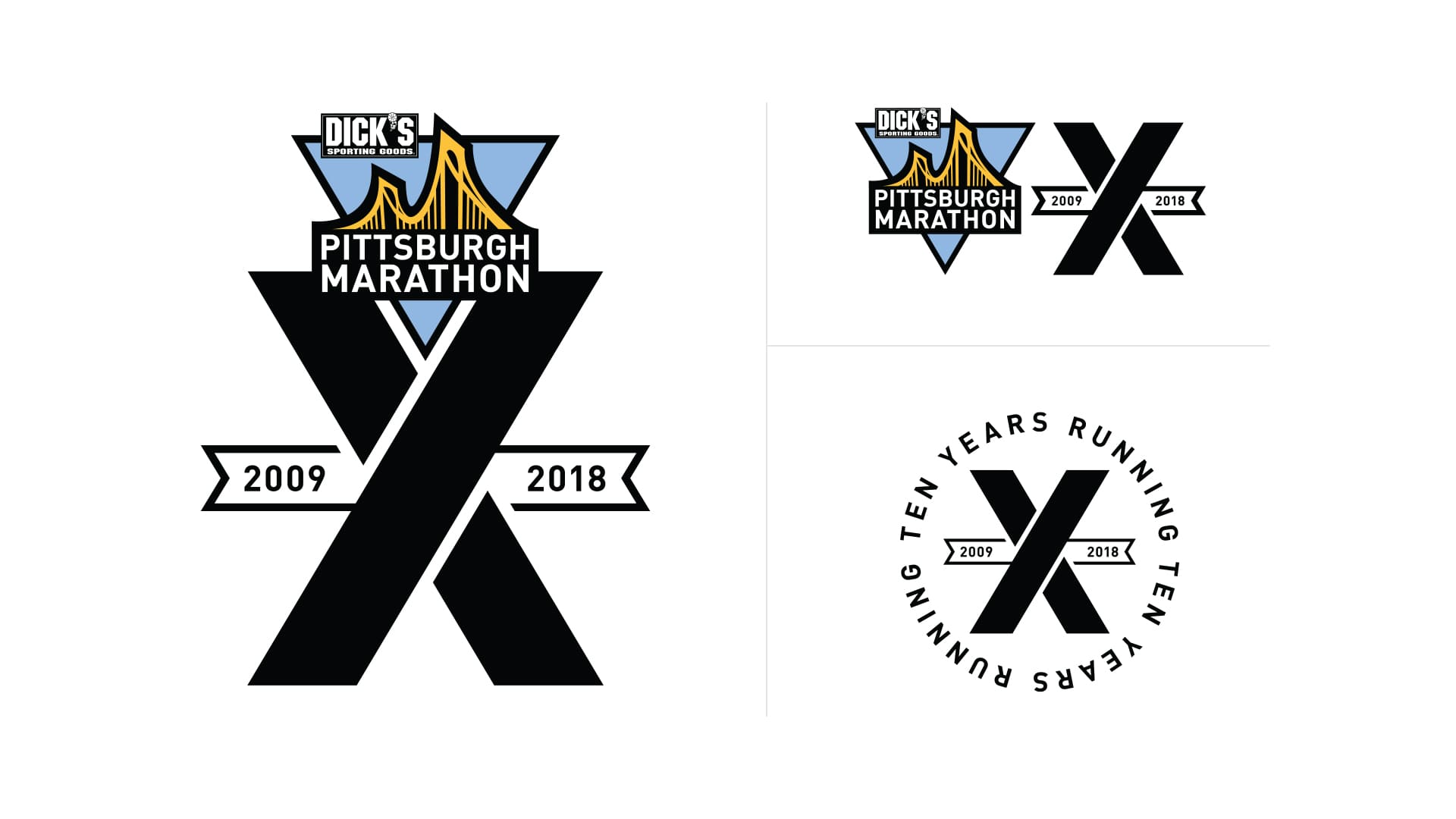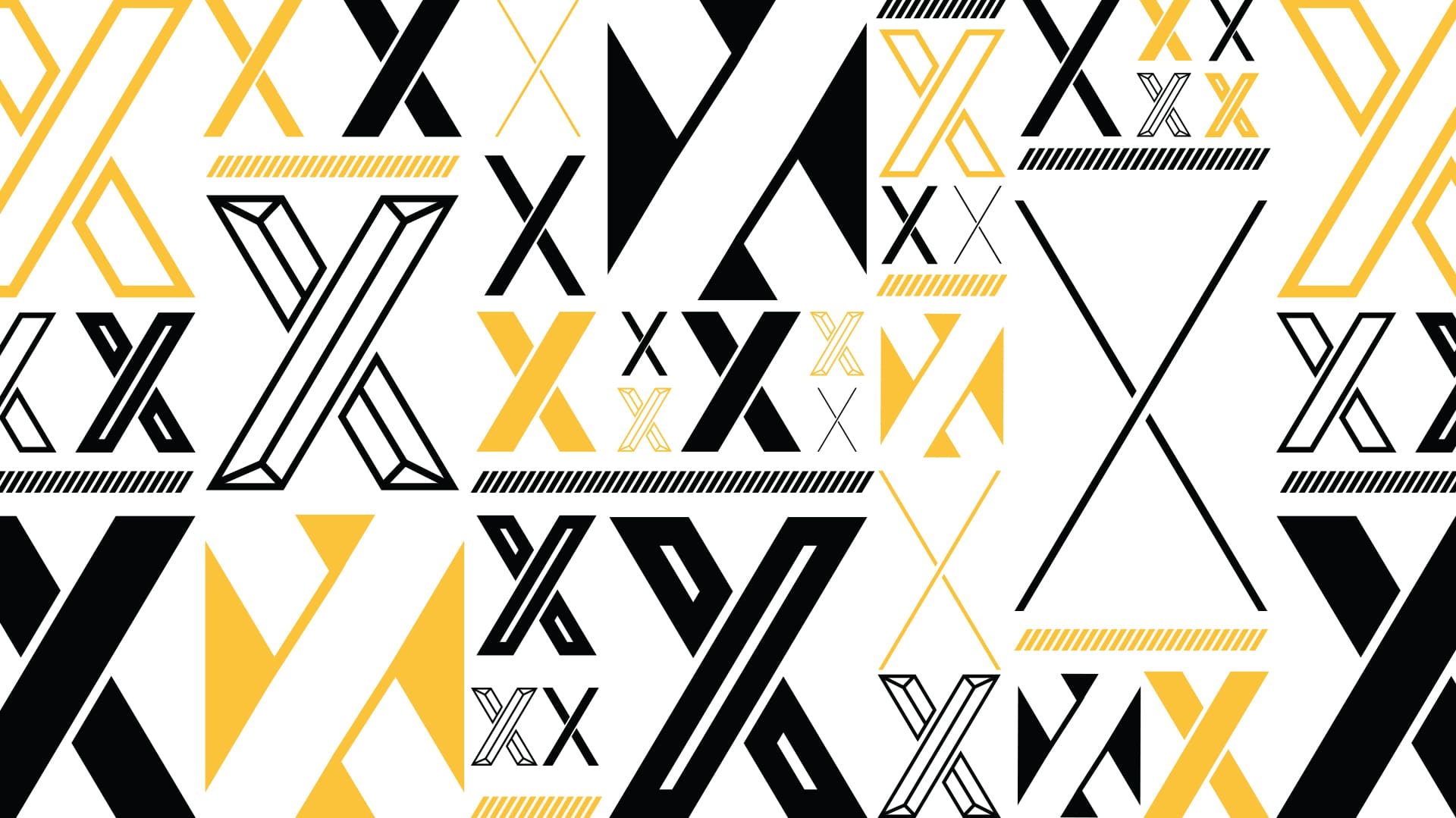 ANNIVERSARY IDENTITY
To celebrate this important milestone, the Pittsburgh Marathon was seeking something special and unexpected for the branding. And, a successful solution needed to seamlessly compliment the official Dick's Sporting Goods Pittsburgh Marathon logo. The direction pursued by W|W contains a tone that is energetic, motivating and inspirational. The visual impact is bright, bold and confident. The campaign was designed to capture the spirit of a beloved, large-scale event that attracts people who will push body and mind to the absolute limit to achieve their dream. This is about the runners' personal bests and the city's personal bests. With Pittsburgh as a backdrop, the campaign highlights the human experiences that weave together the story of a time-honored marathon and the sense of togetherness, achievement and pride it brings to everyone involved.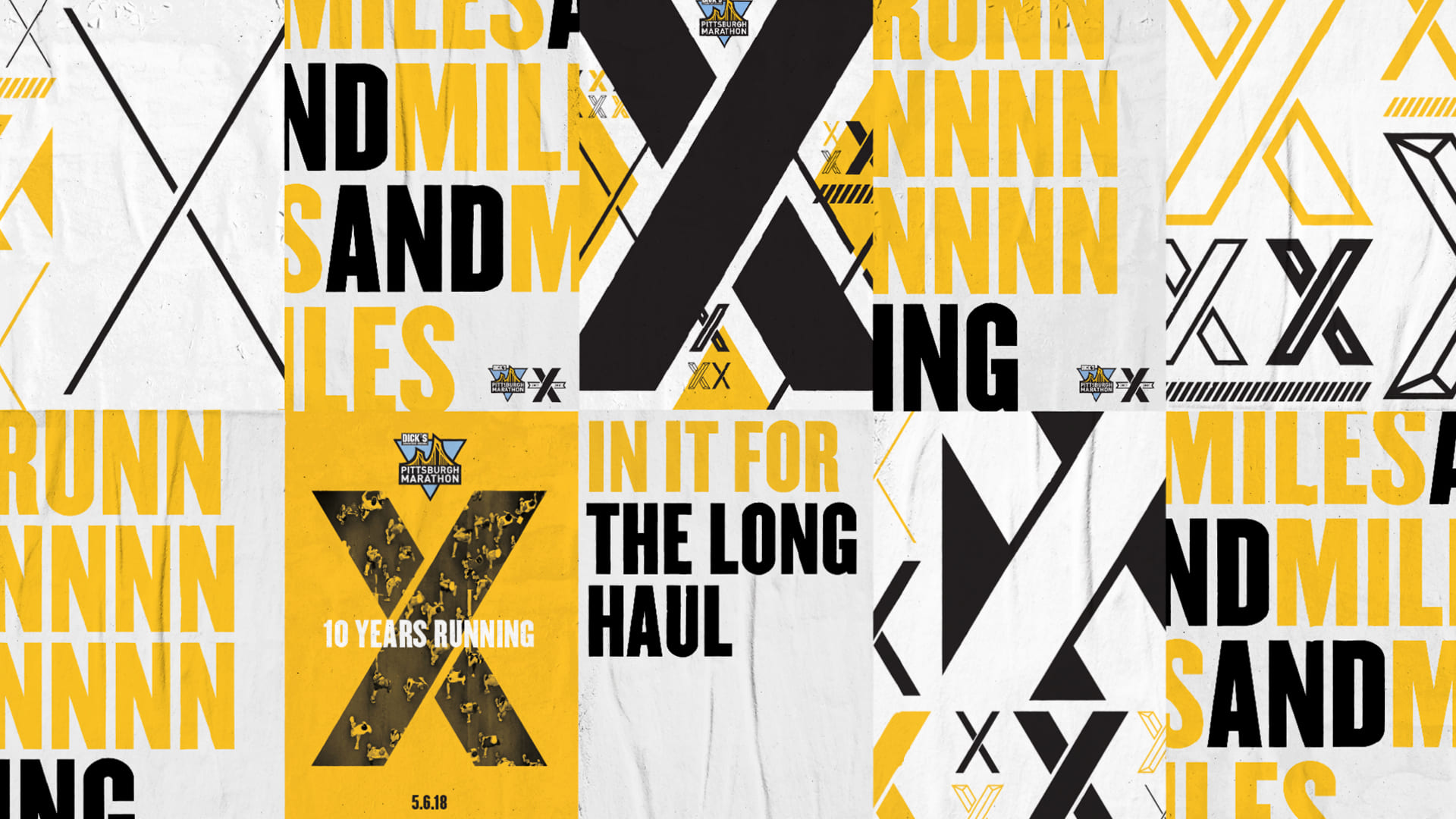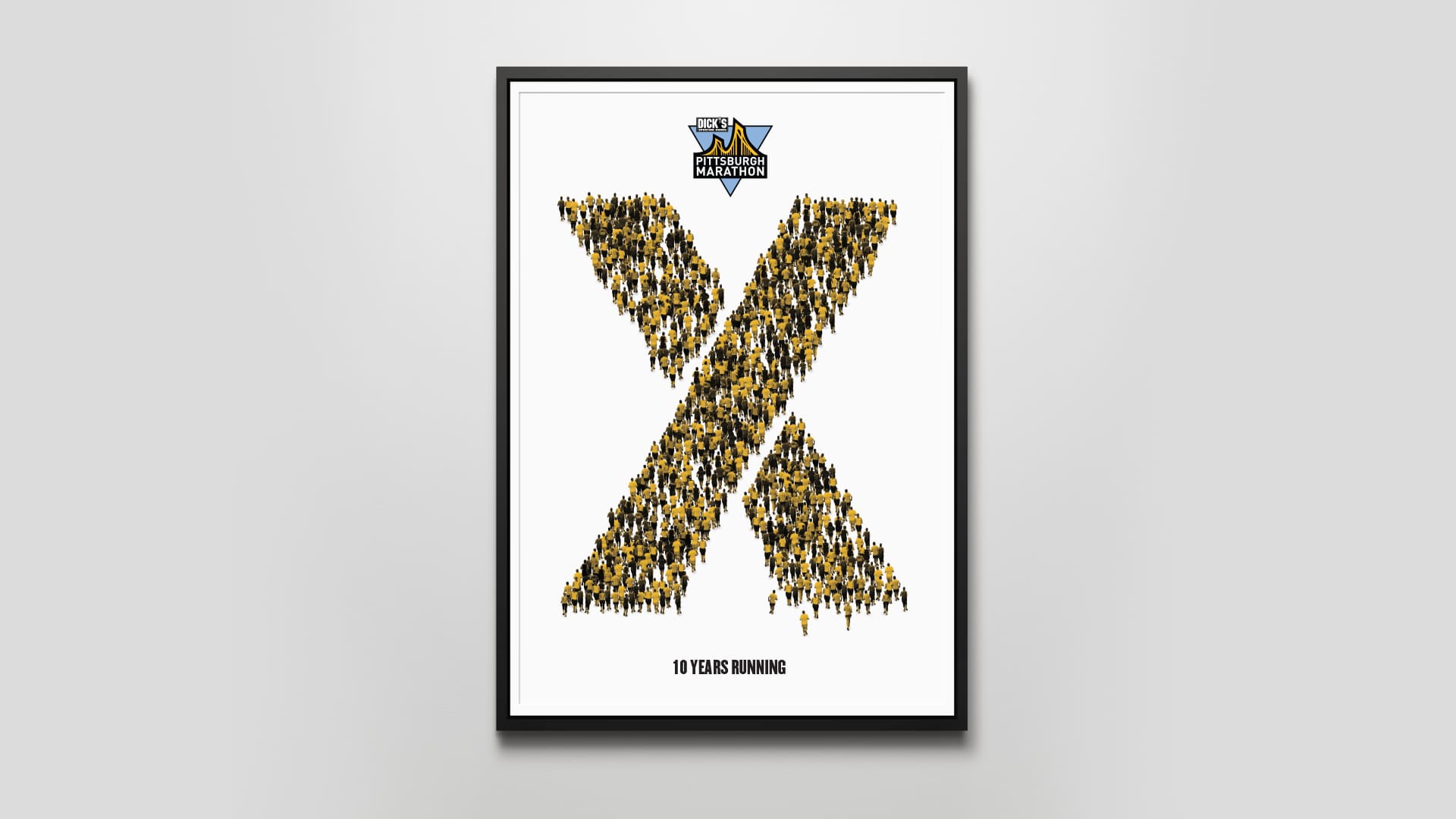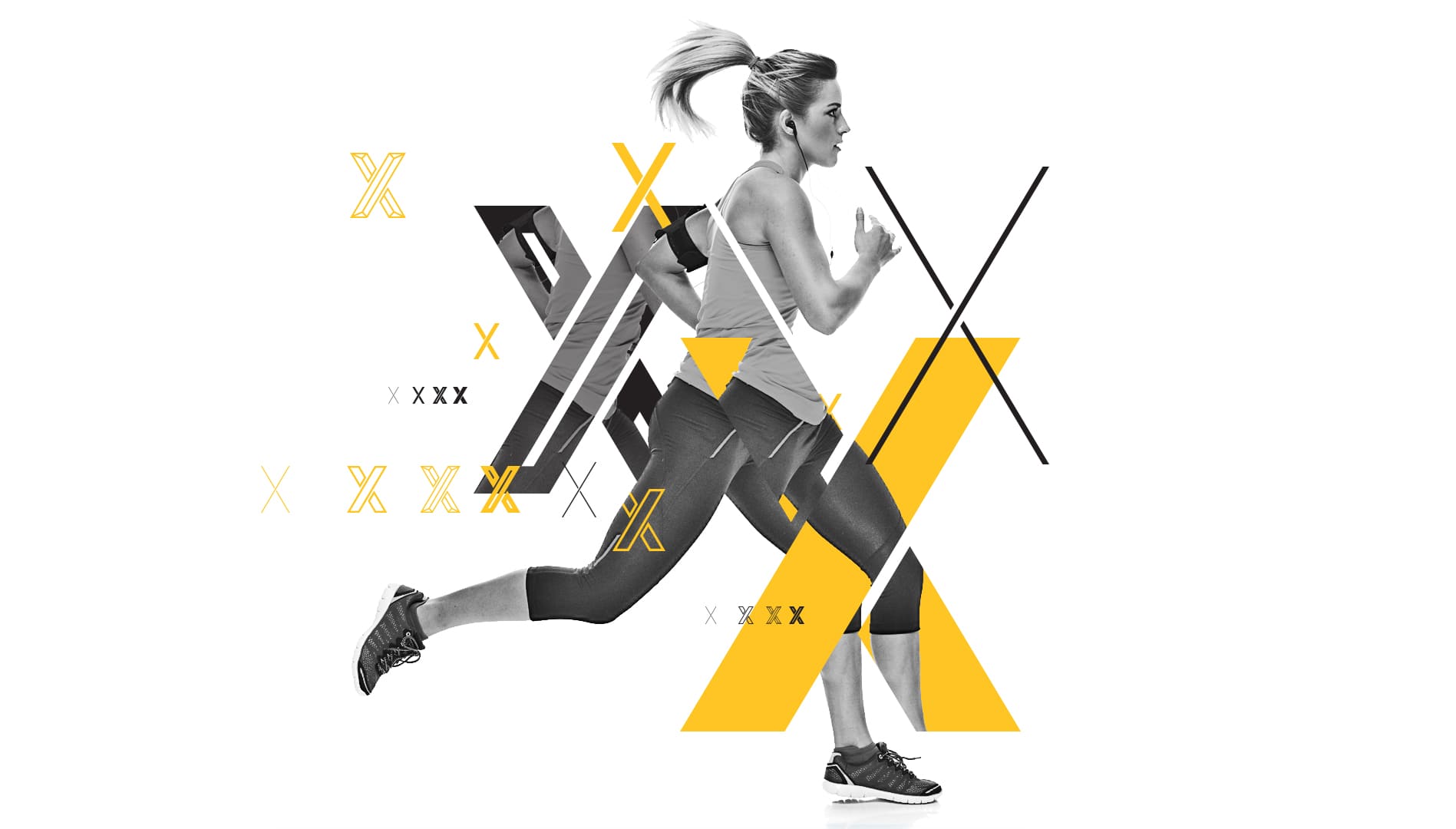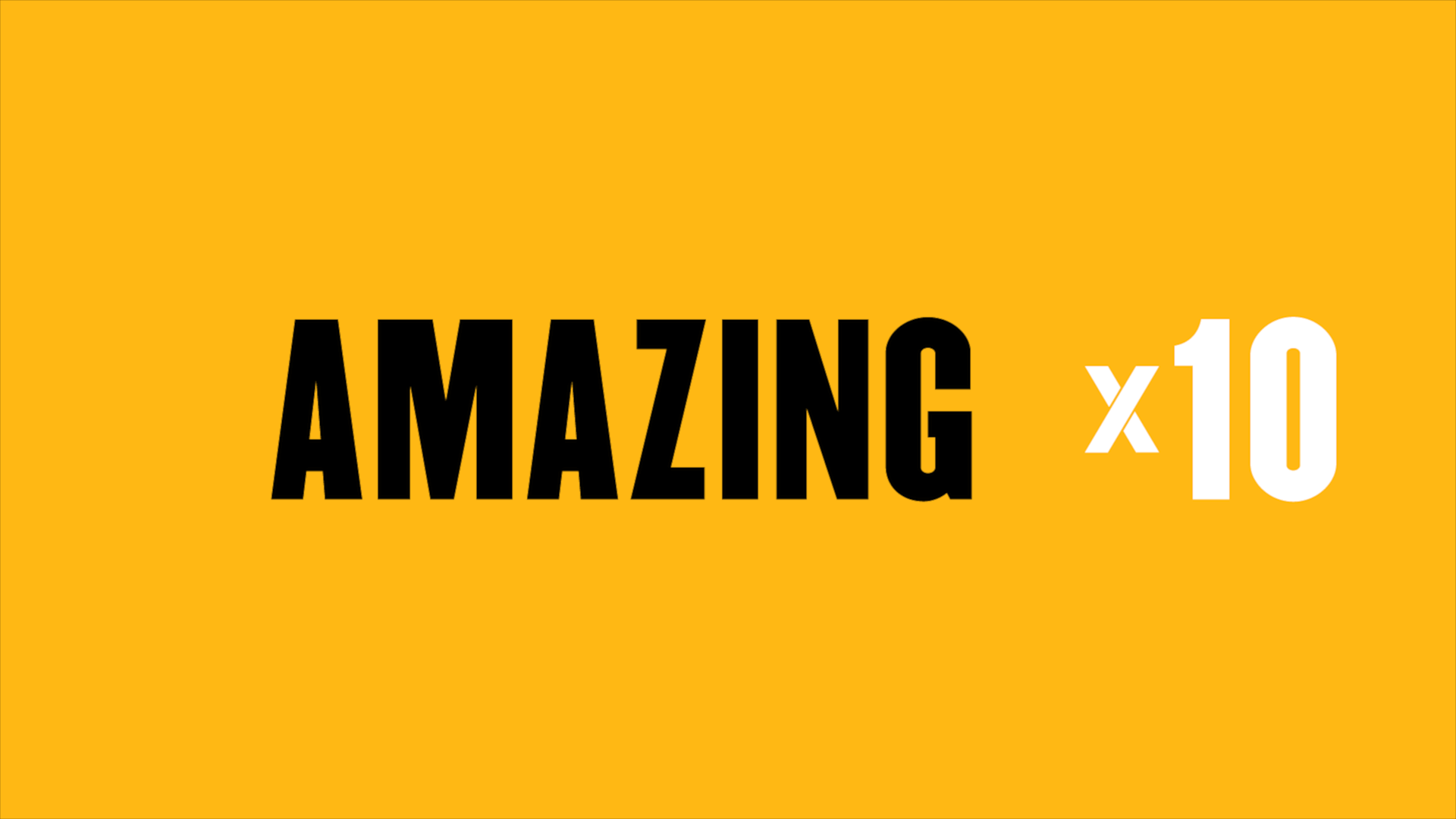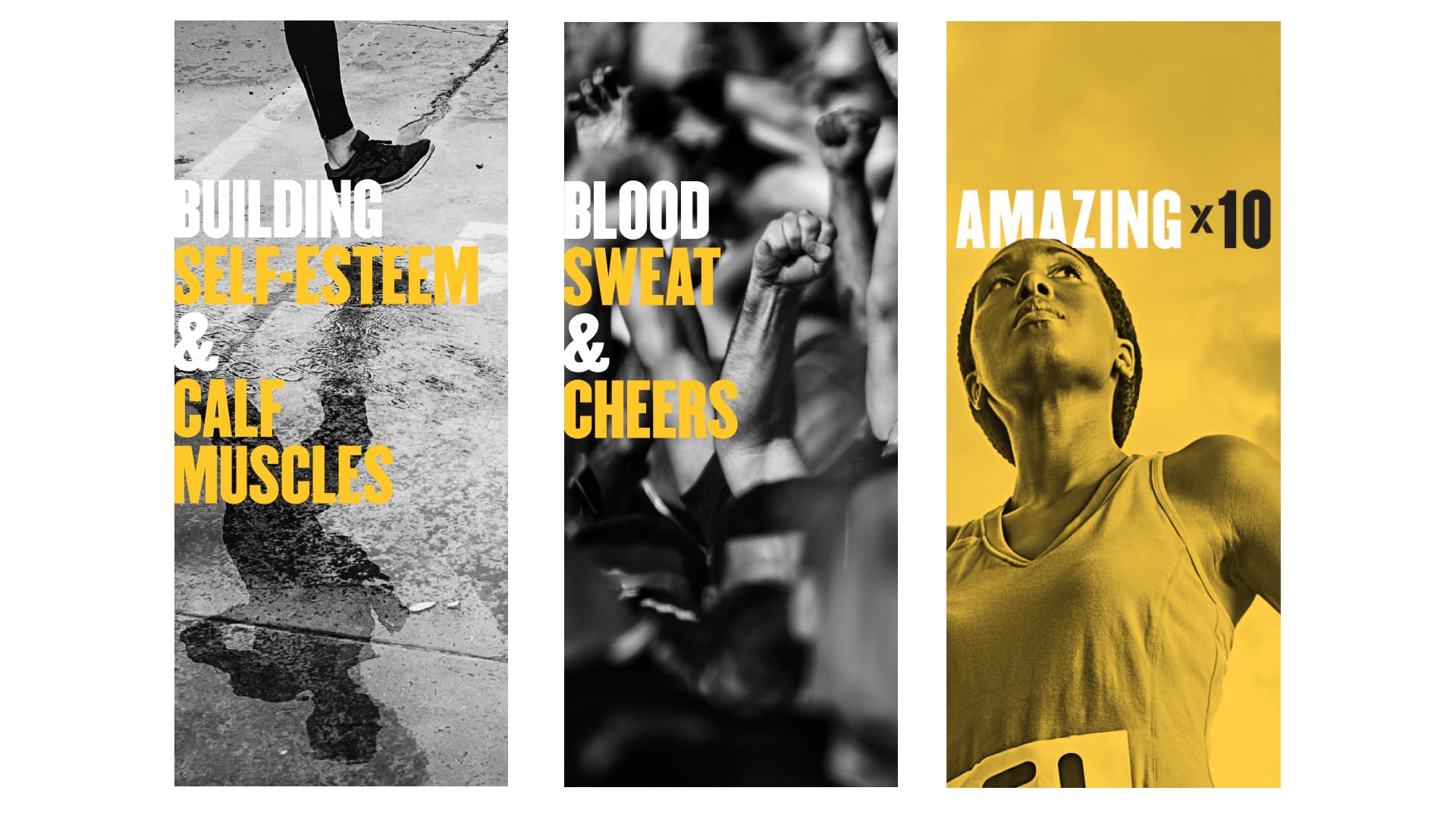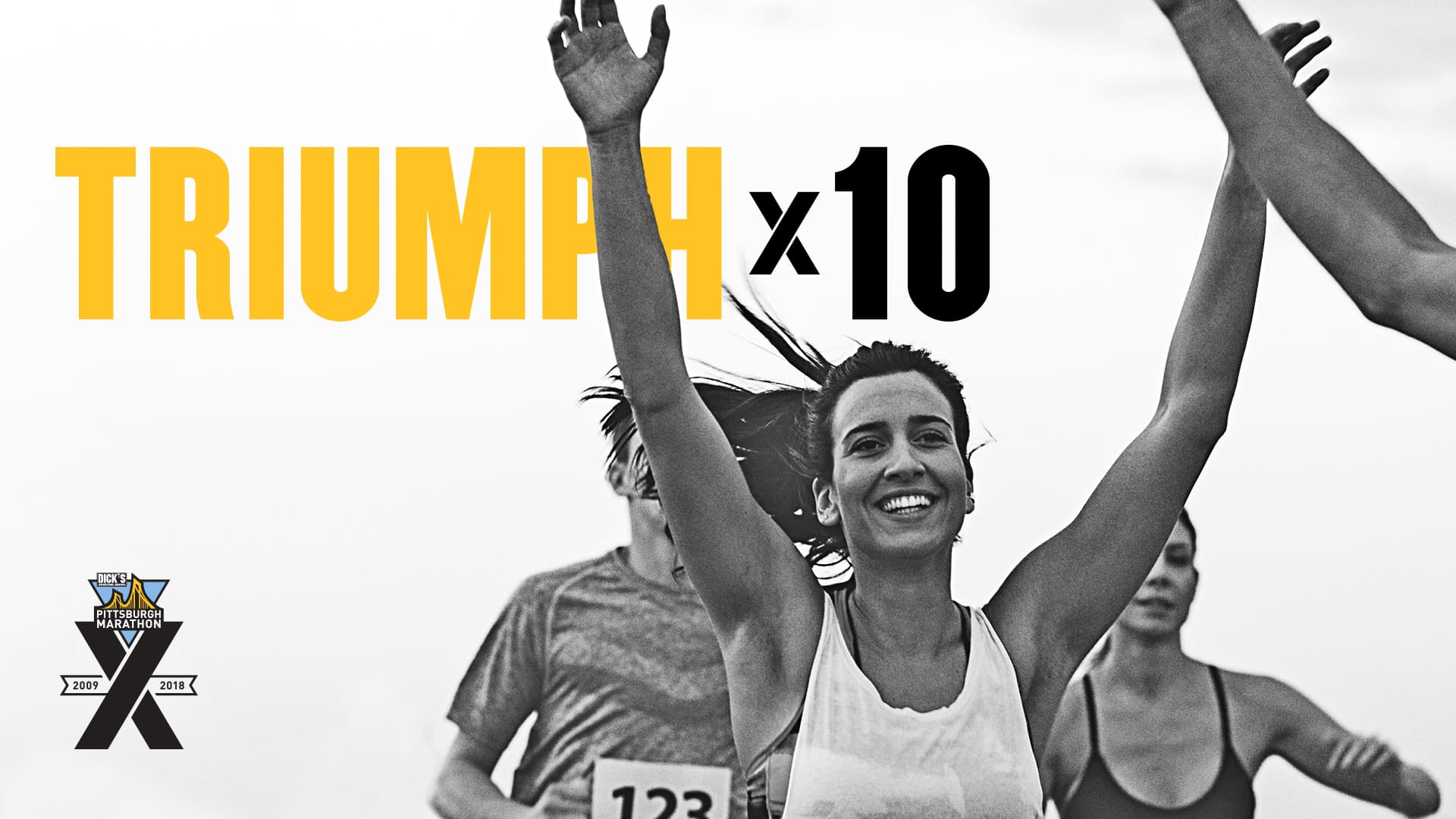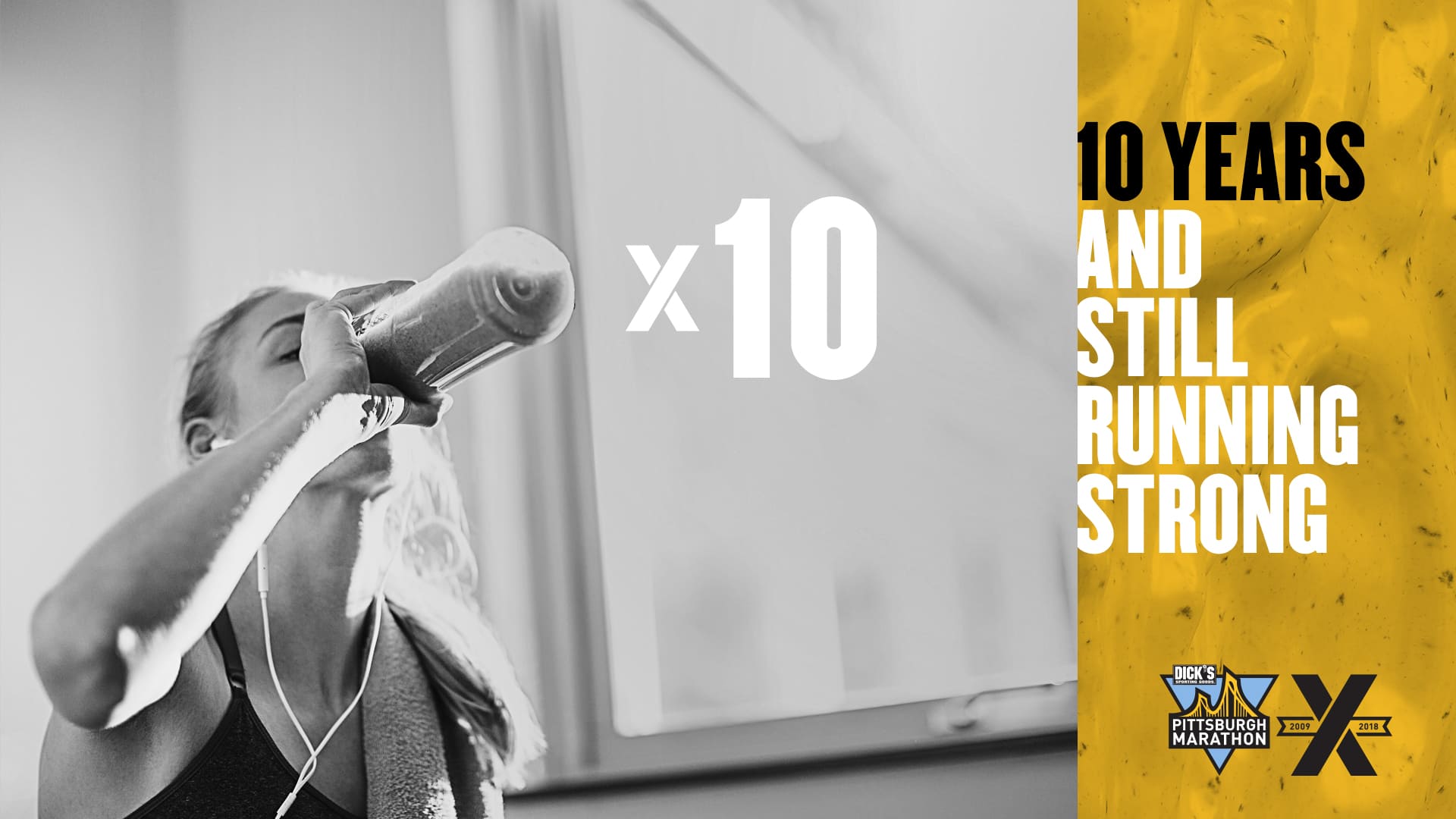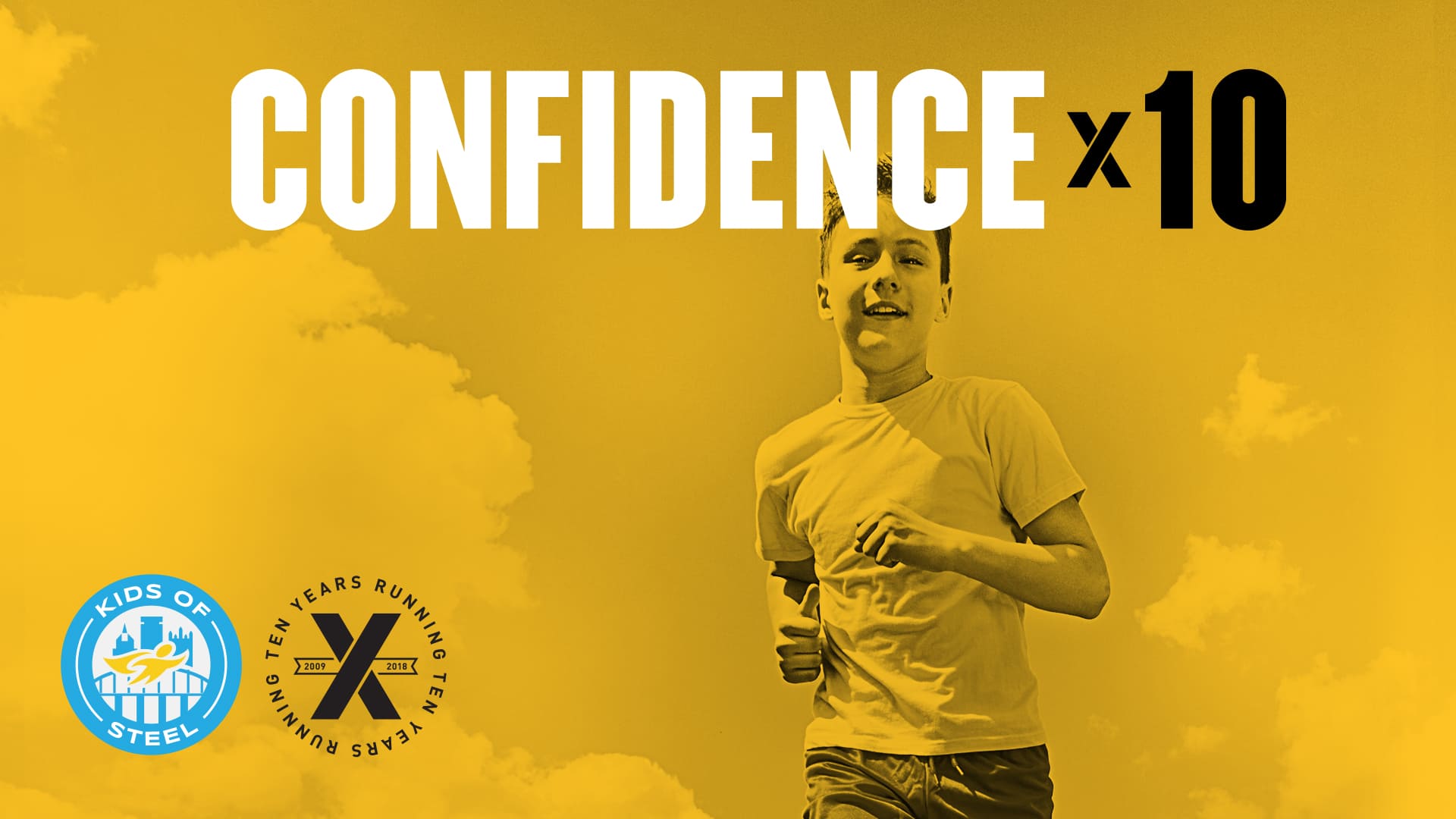 YOU GOT THIS
The brand campaign was infused with both graphic and narrative elements that were leveraged throughout the year to keep runners engaged, motivated and inspired.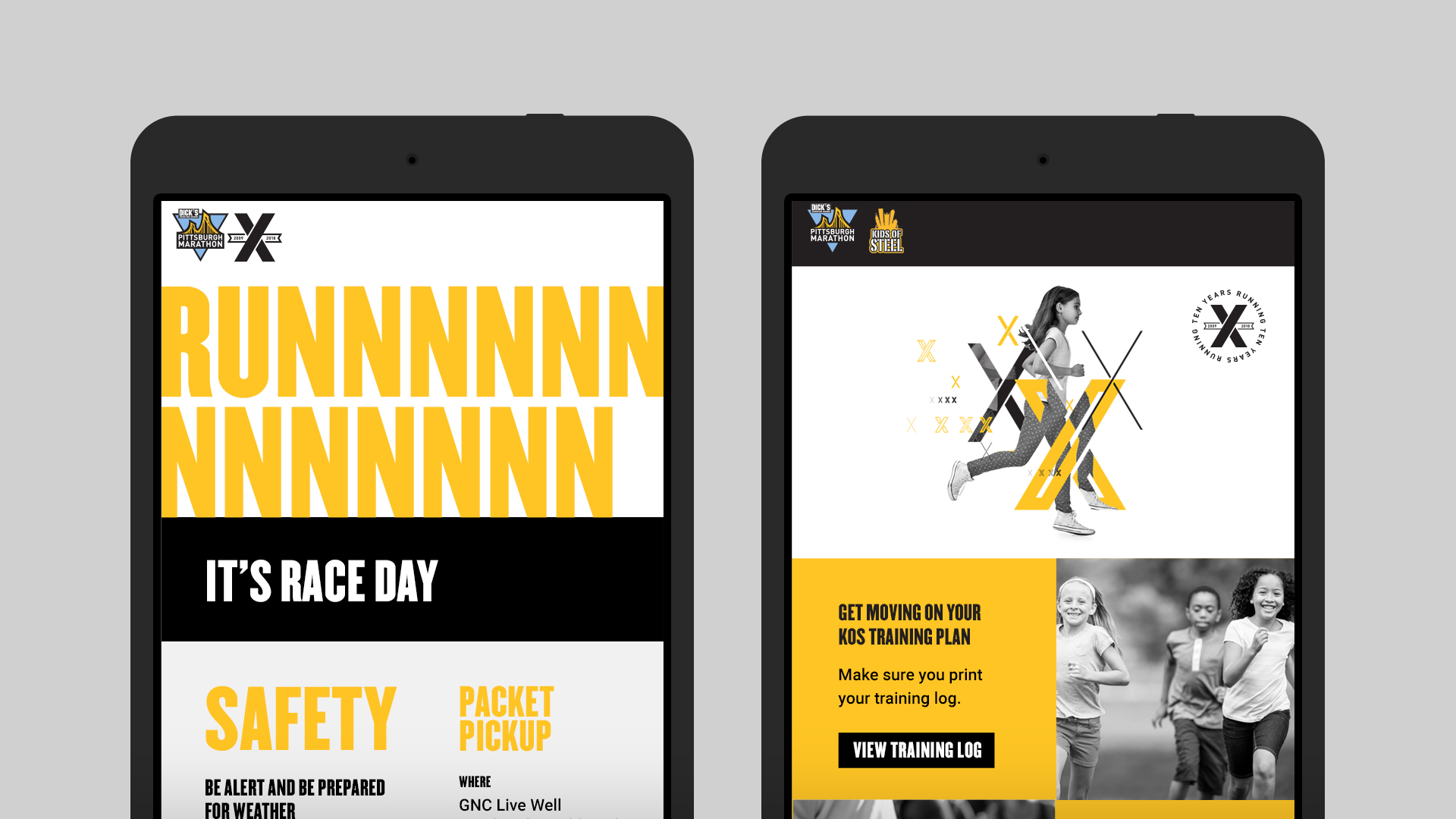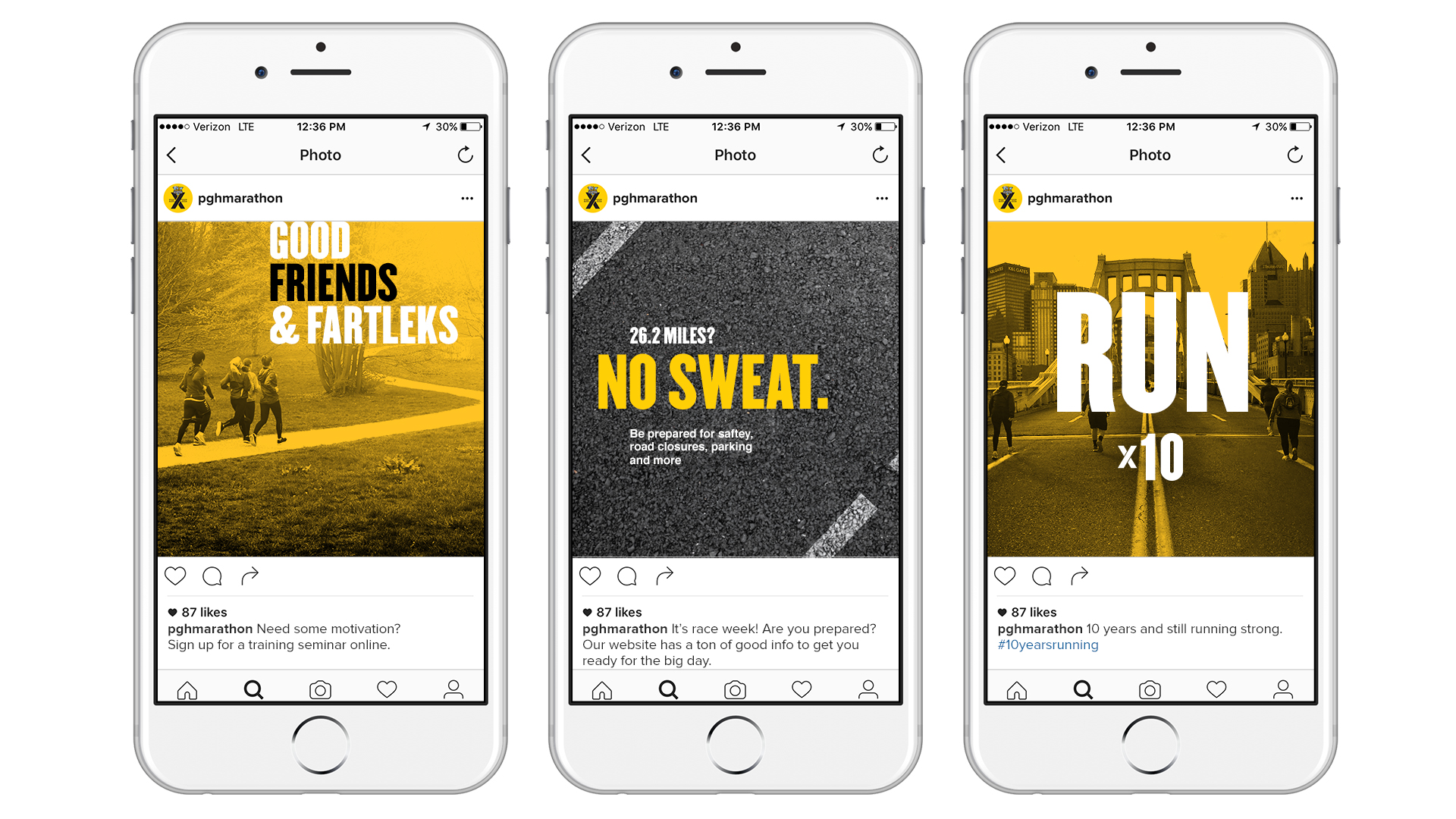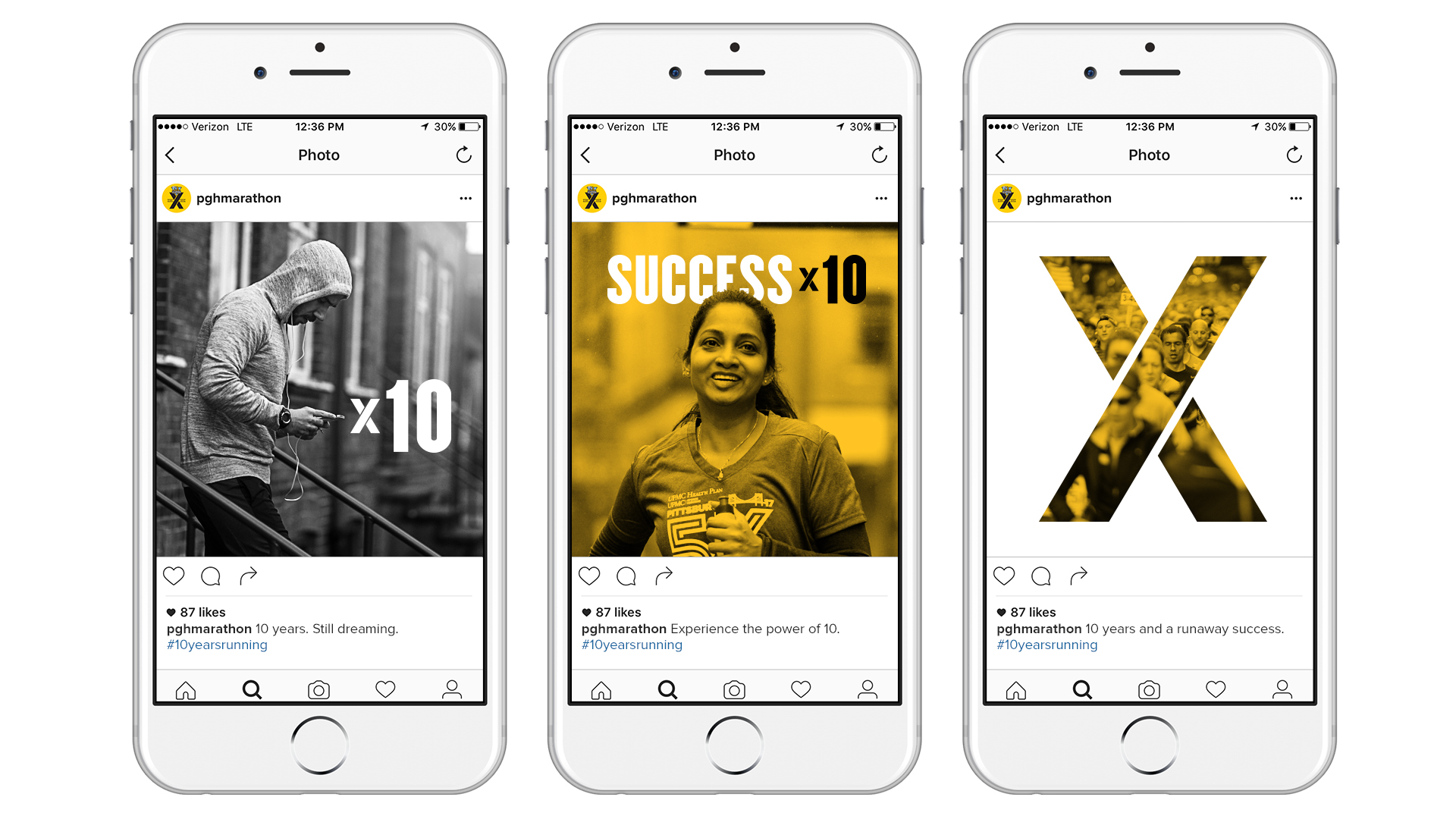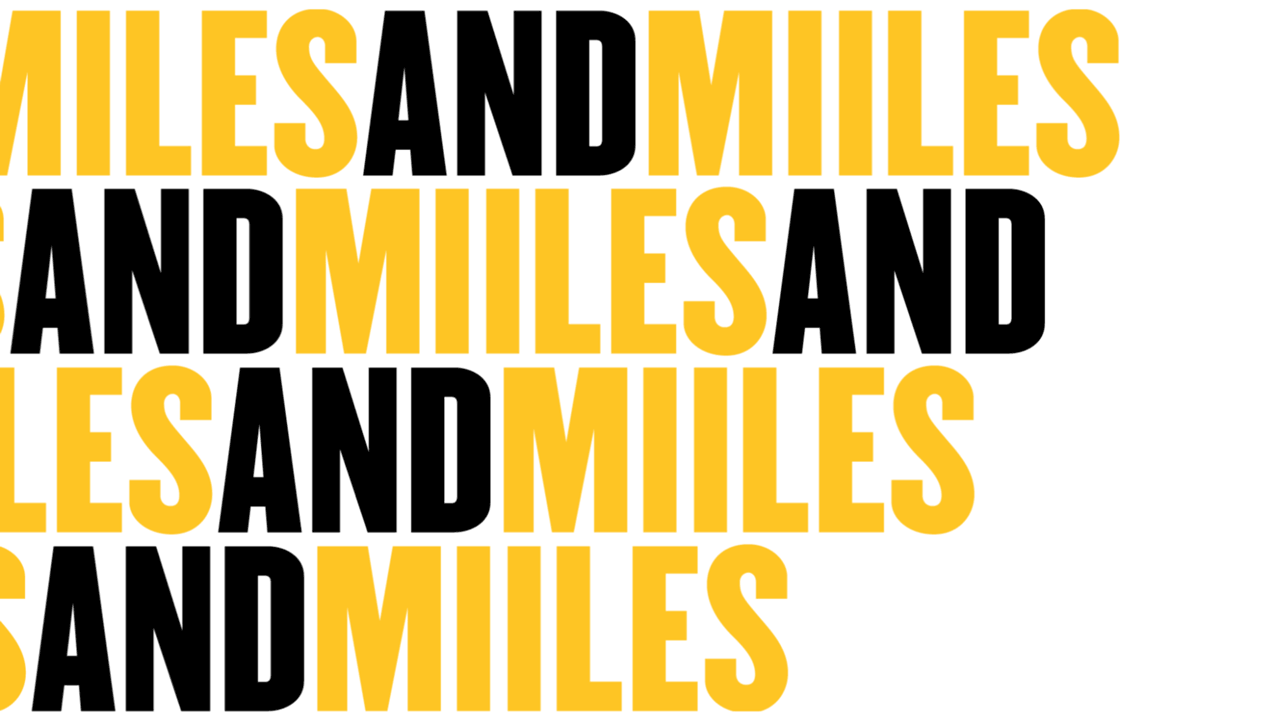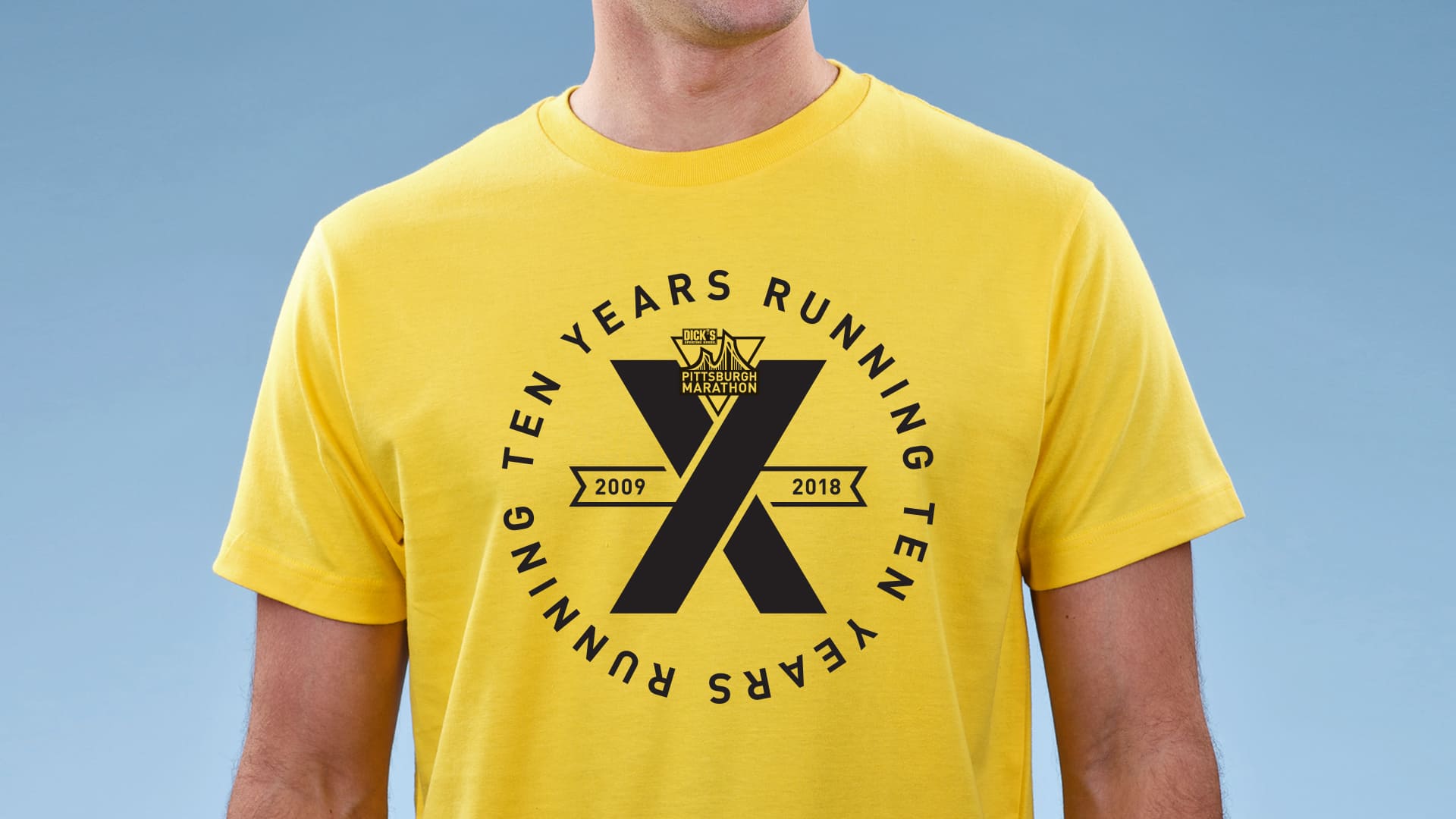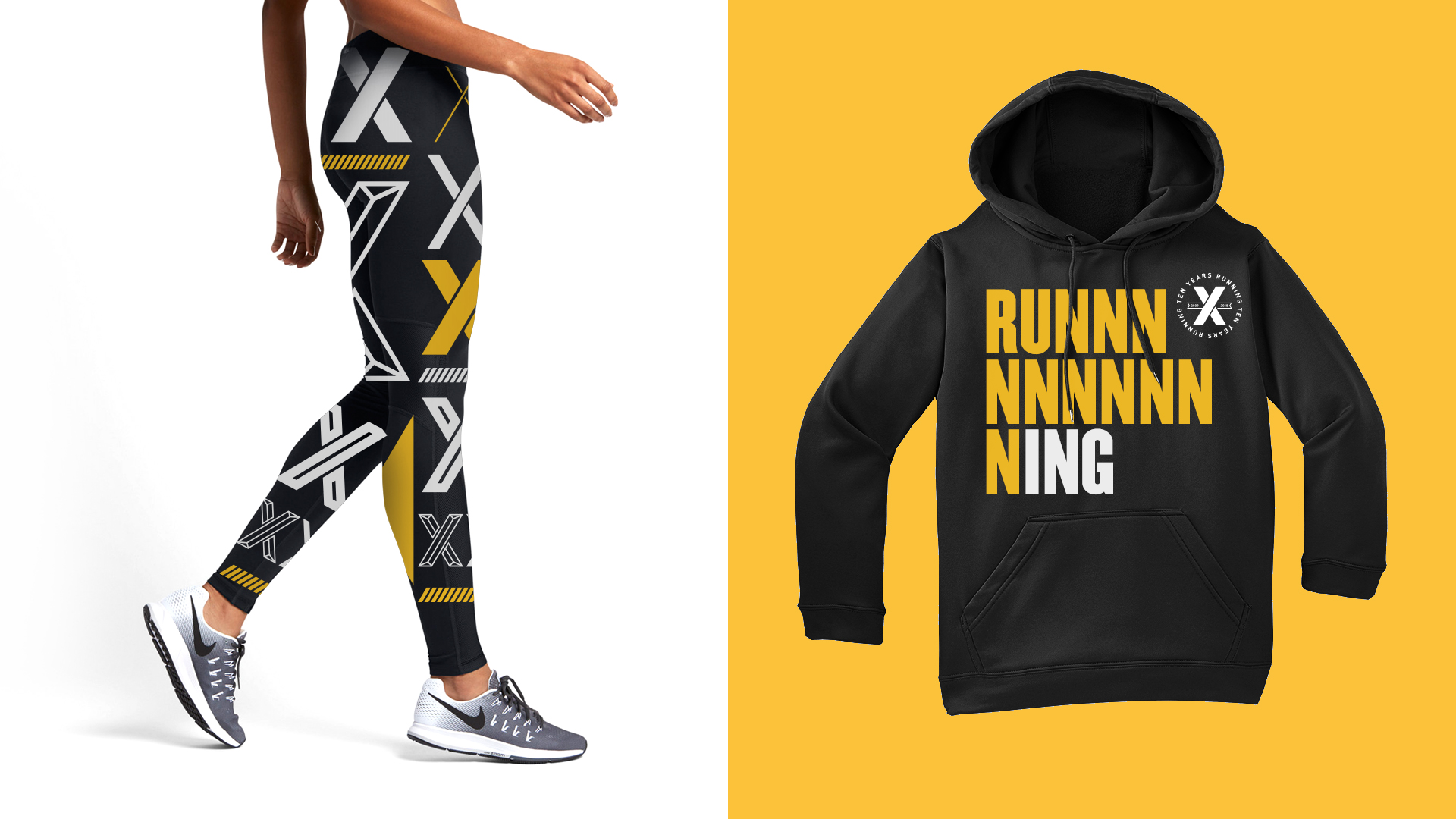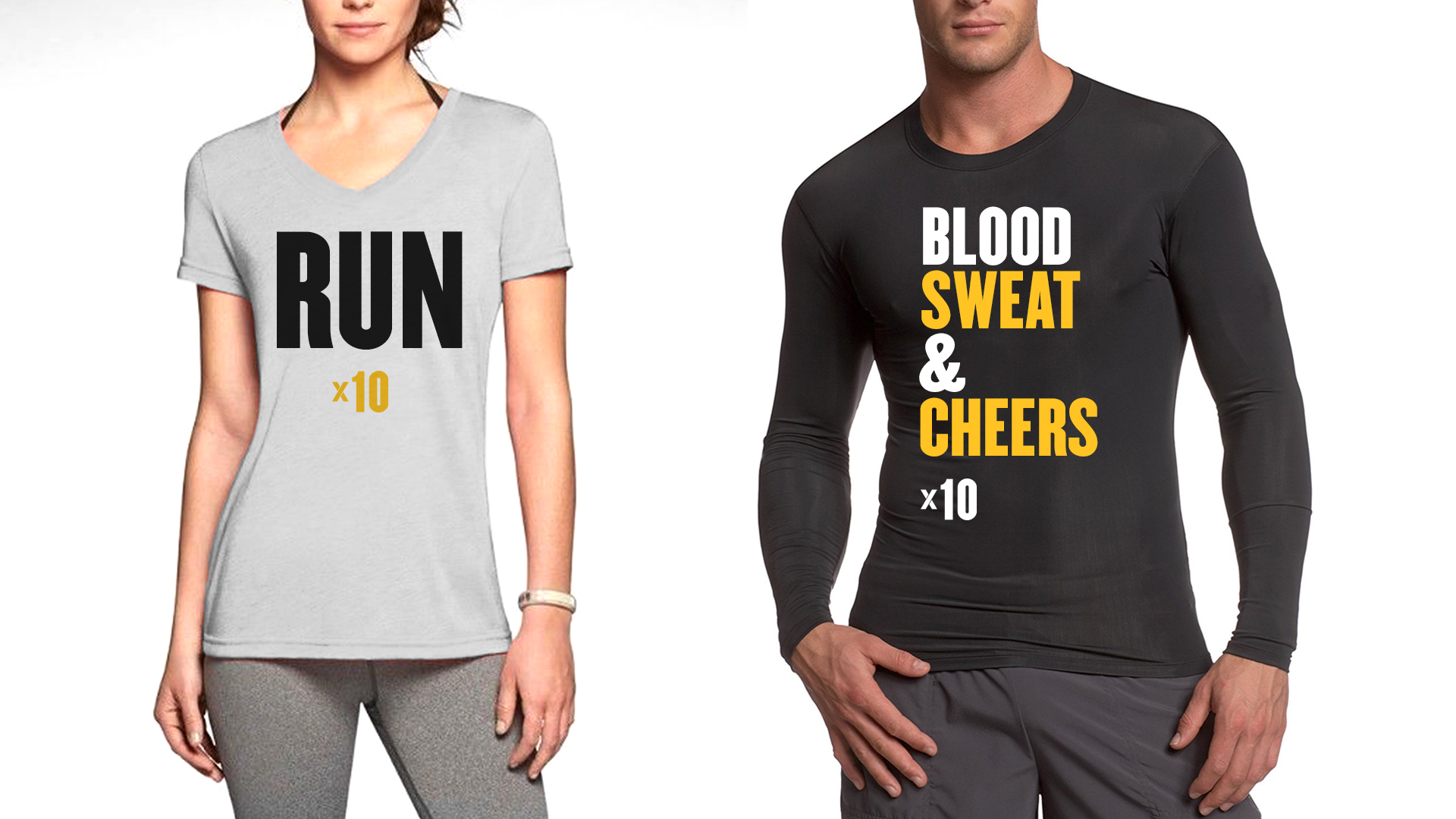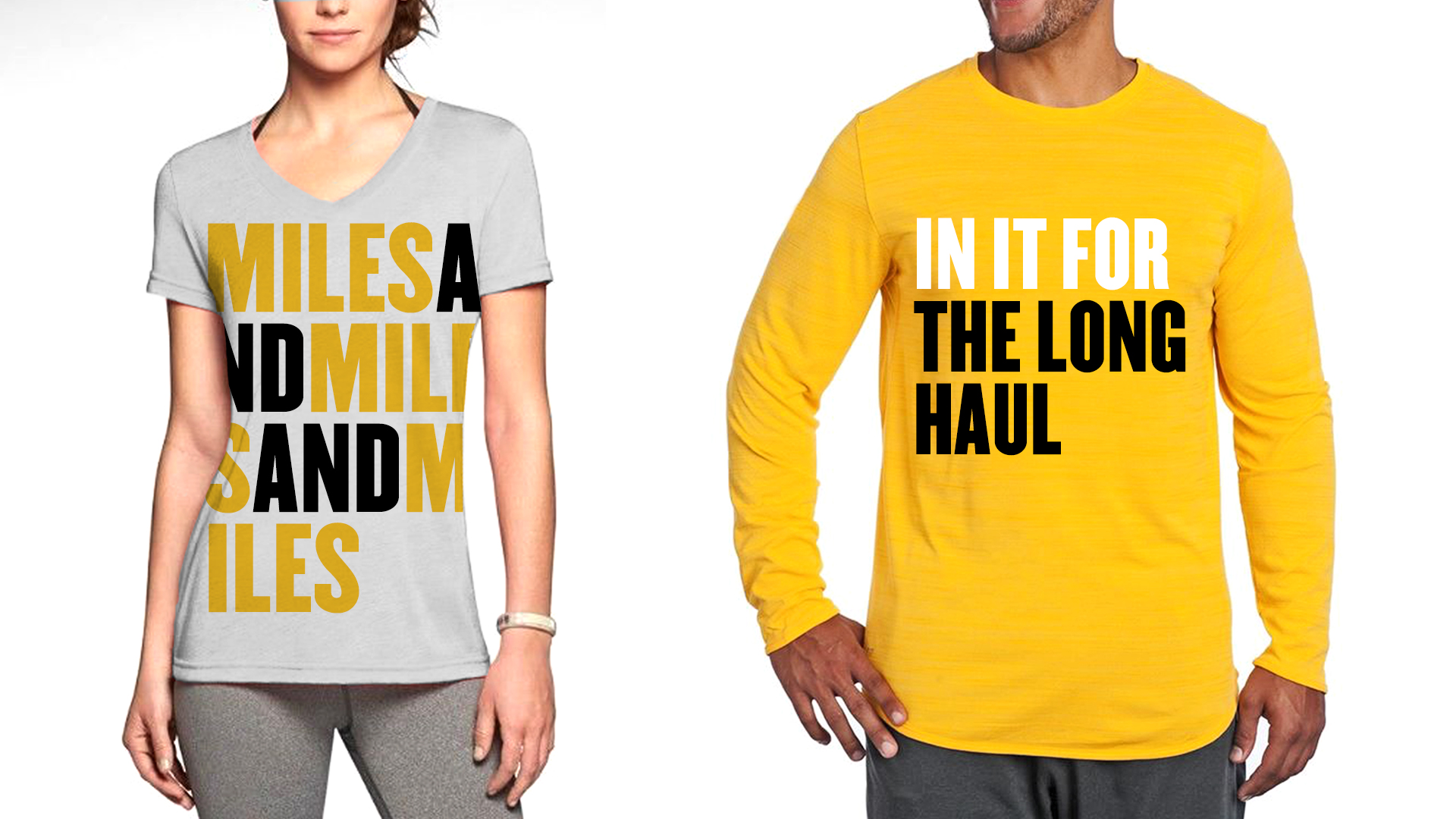 RECRUITING THE RUNNERS
Rounding out a field of 40,000+ participants in race weekend is a 365-day task that begins at the finish line (of the preceding  year's marathon). W|W designed a integrated suite of advertising and promotional materials, including a teaser campaign, that were effectively deployed across media channels by the client team.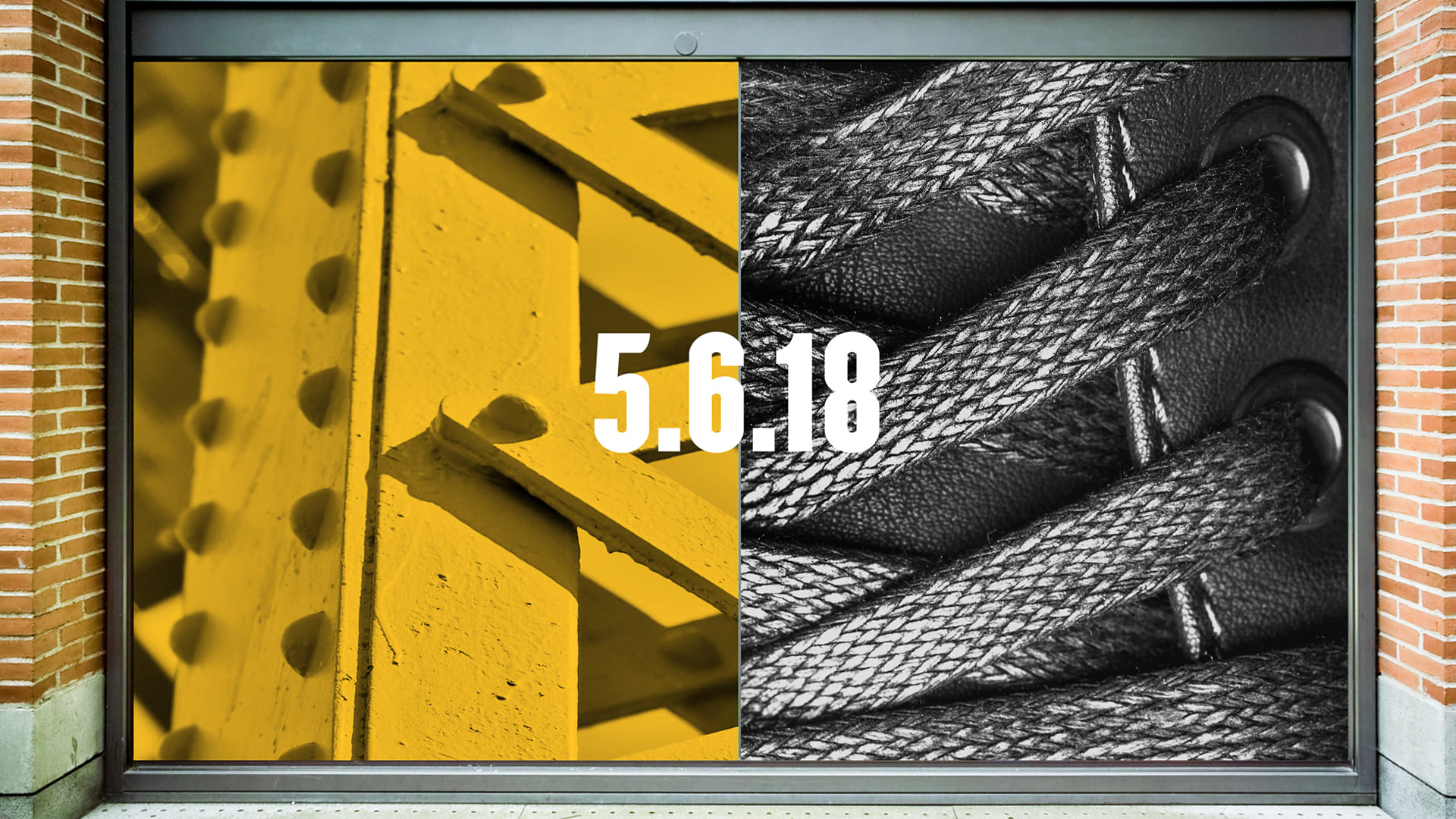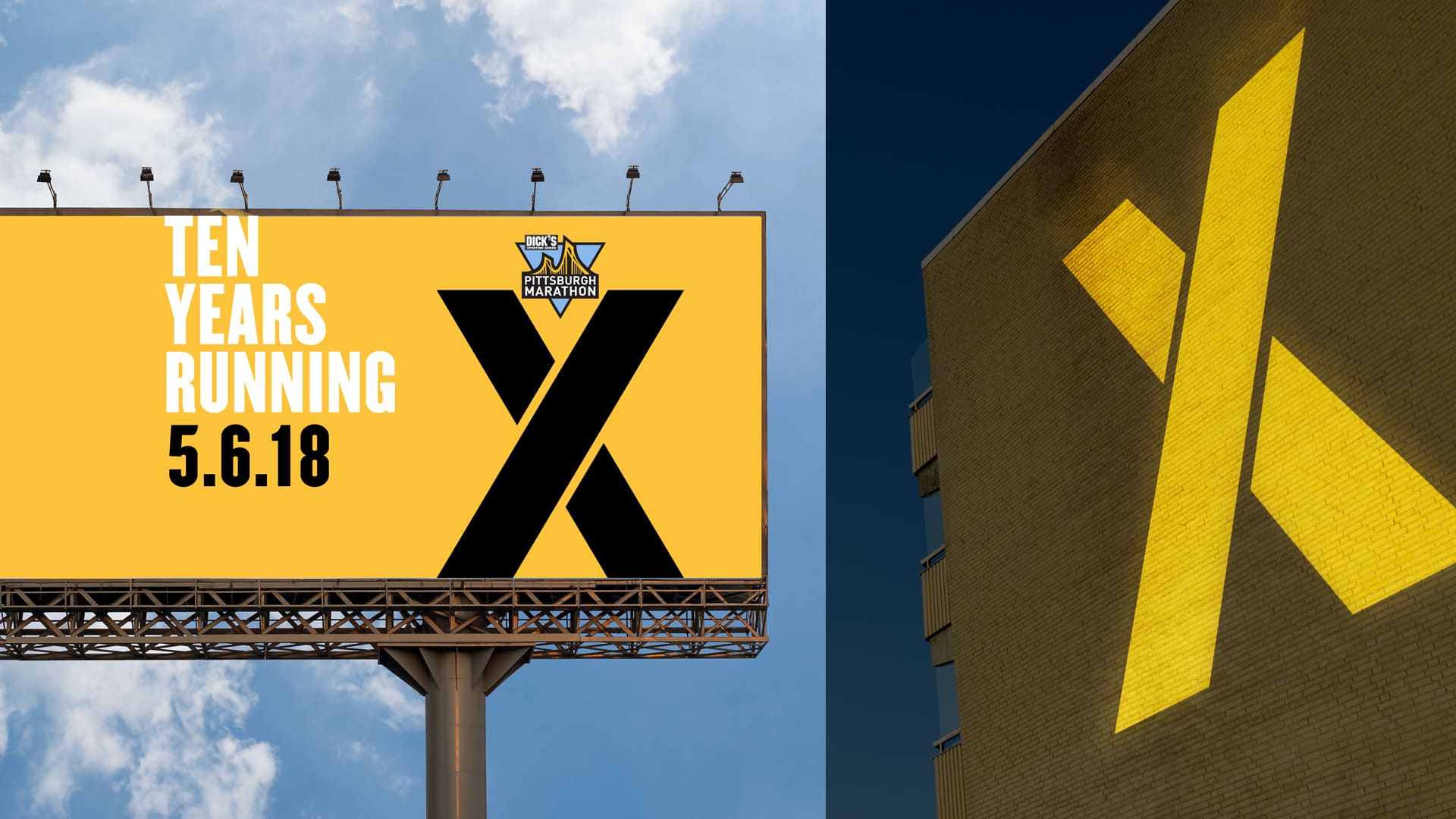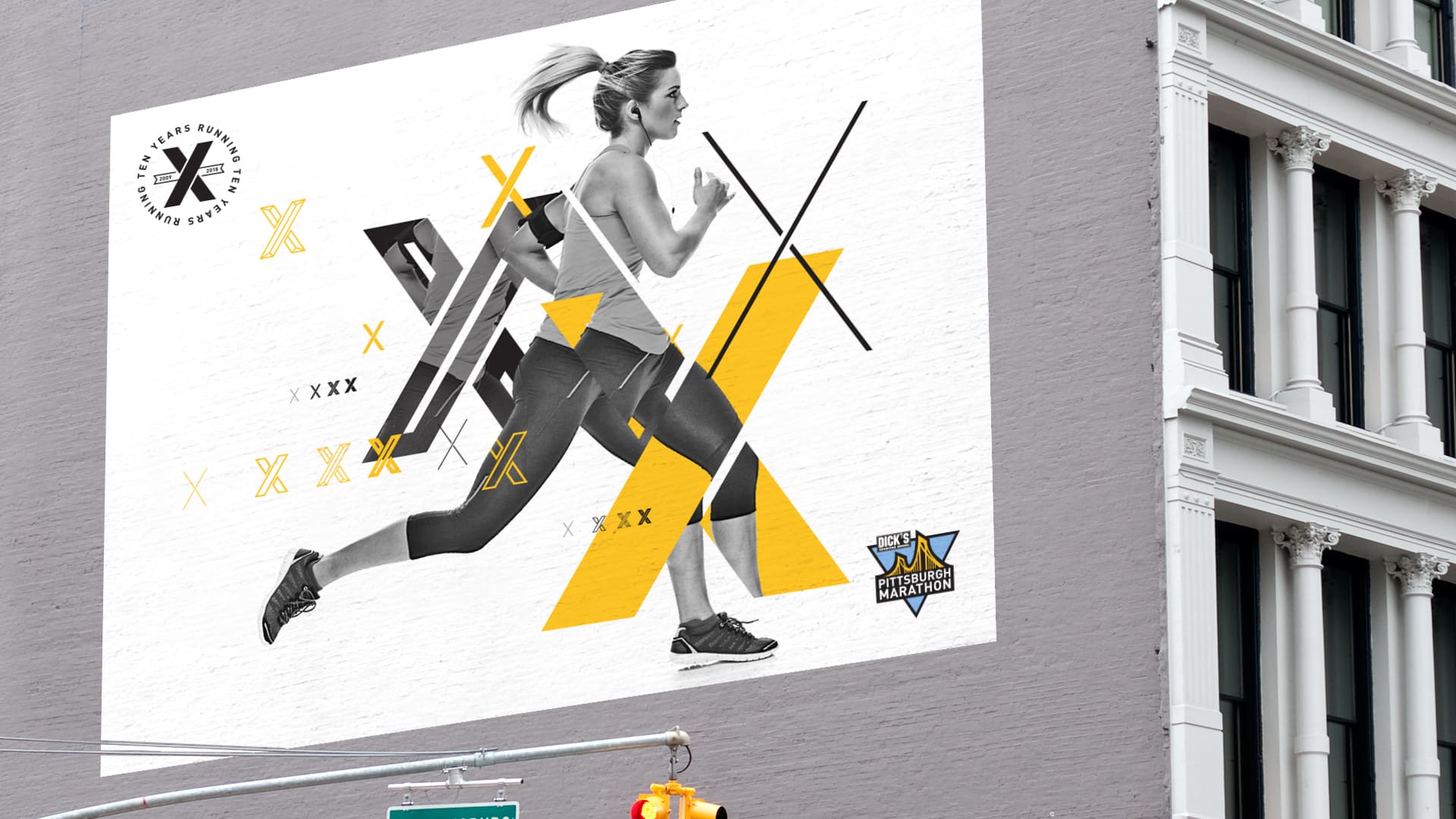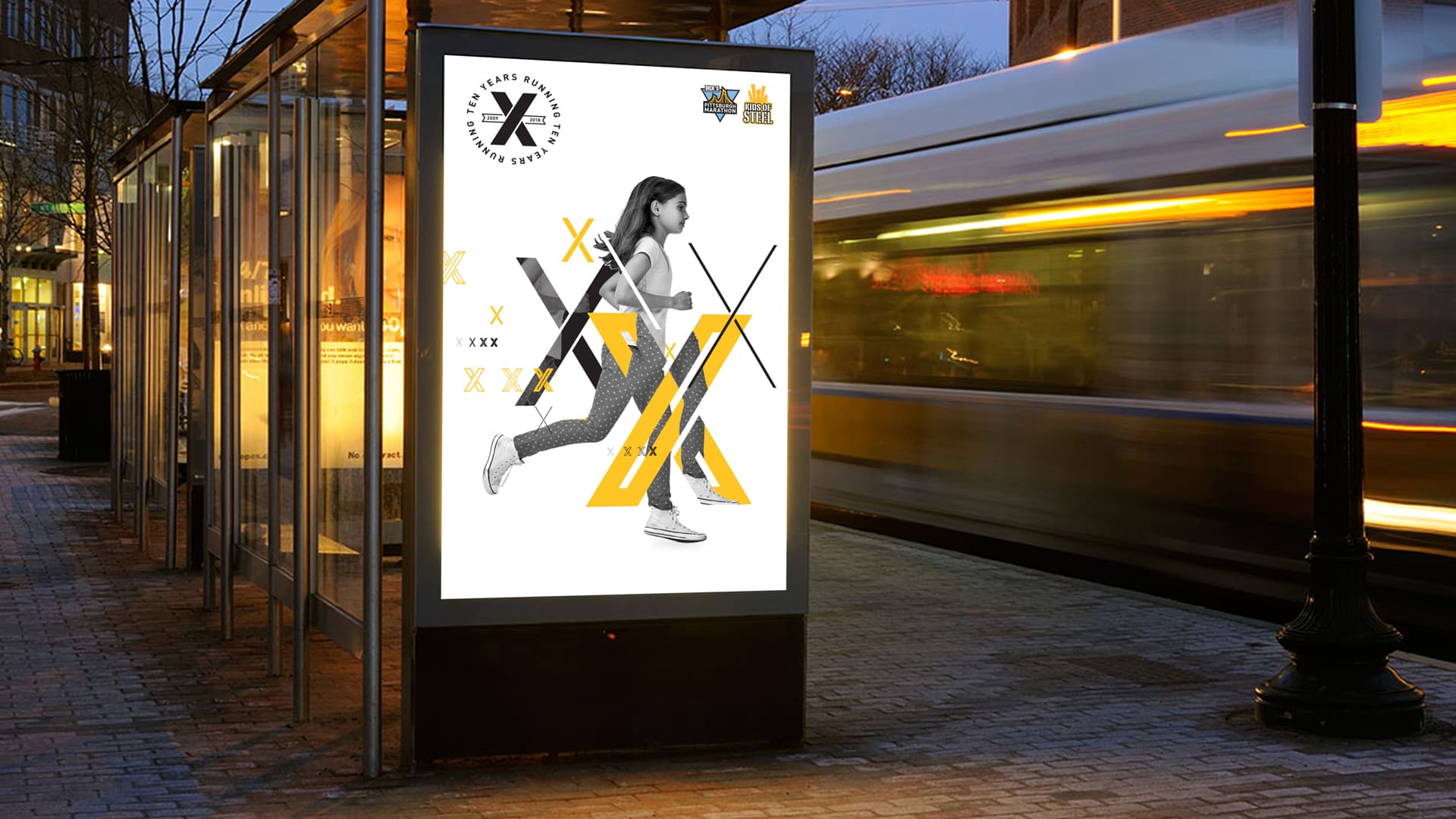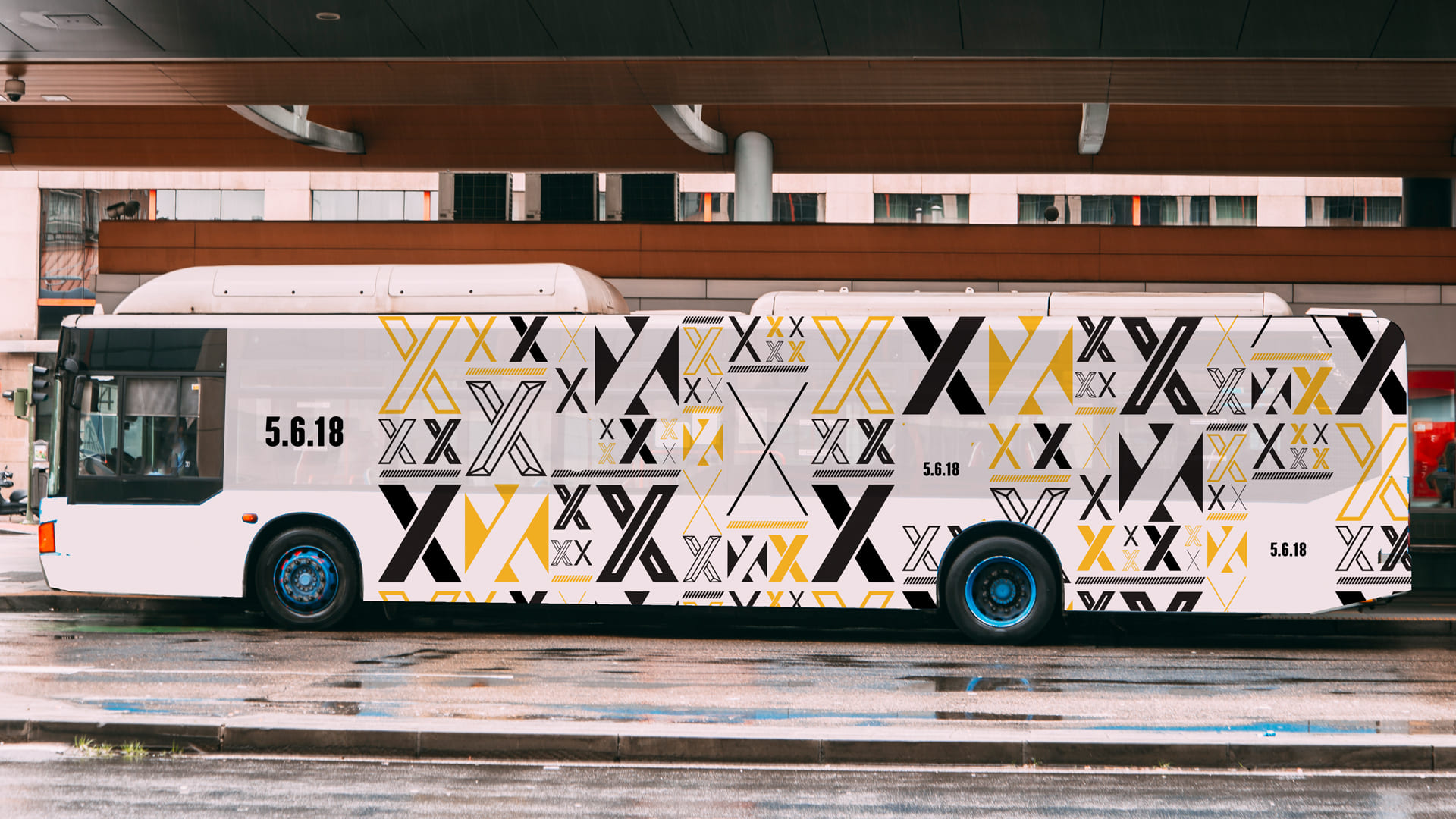 THE FINISH LINE
The 10th Anniversary experience culminated at race weekend with the integration of branded decor elements at the Expo, VIP Event and Finish Line Party. W|W also created "Why I Run", an interactive installation where runners shared the inspiration beyond their pursuit on racer bibs and attached them to a dedicated wall. All runners received a custom X medal, also designed by W|W.