PITTSBURGH DOWNTOWN PARTNERSHIP
HOLIDAY CHEER
The Pittsburgh Downtown Partnership (PDP) is a non-profit organization that works to make Downtown a better place to live, work, play, and do business. The PDP hired W|W to assist the organization with the concept, design, and layout of the 2021 Holiday and Light Up Night programming. Celebrating their 60th and 10th anniversaries, respectively, Light Up Night and the Holiday Marketplace are cultural institutions that connect greater Pittsburgh and bring cheer to the community. The formative event pieces designed by W|W included the program guide, signage, digital marketing, photo backdrops, pickle ornament illustration and Santa Zoom experience.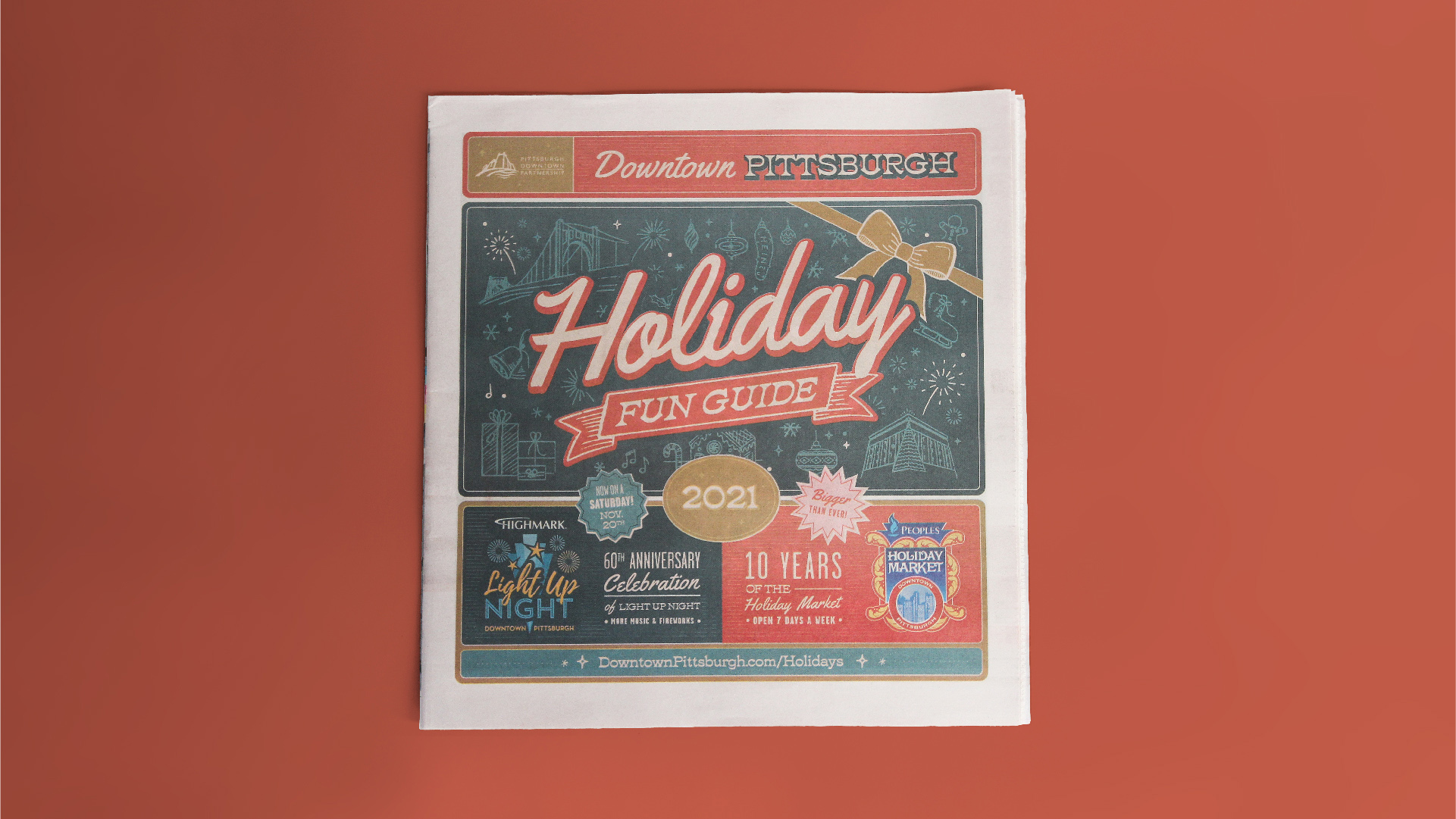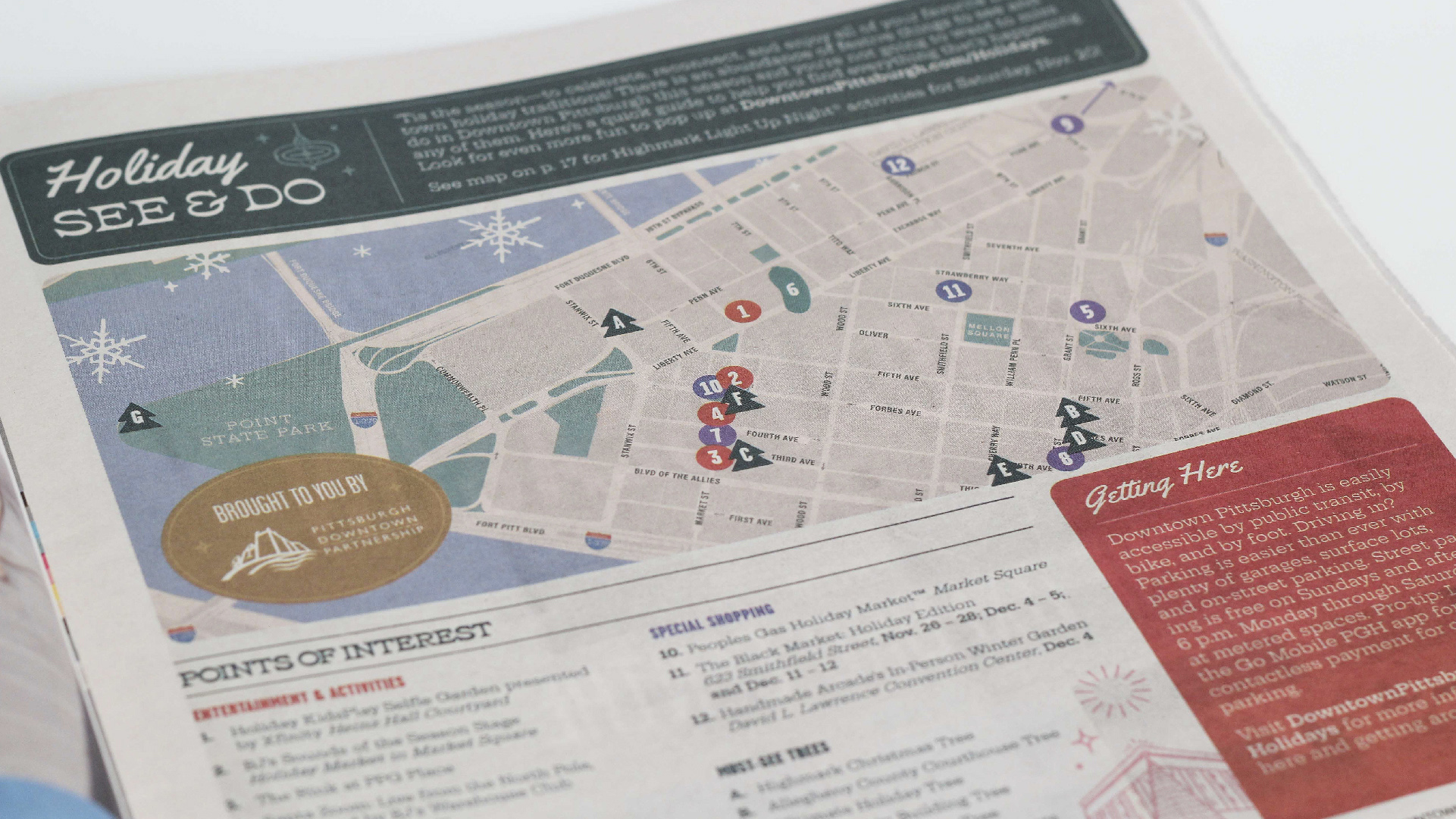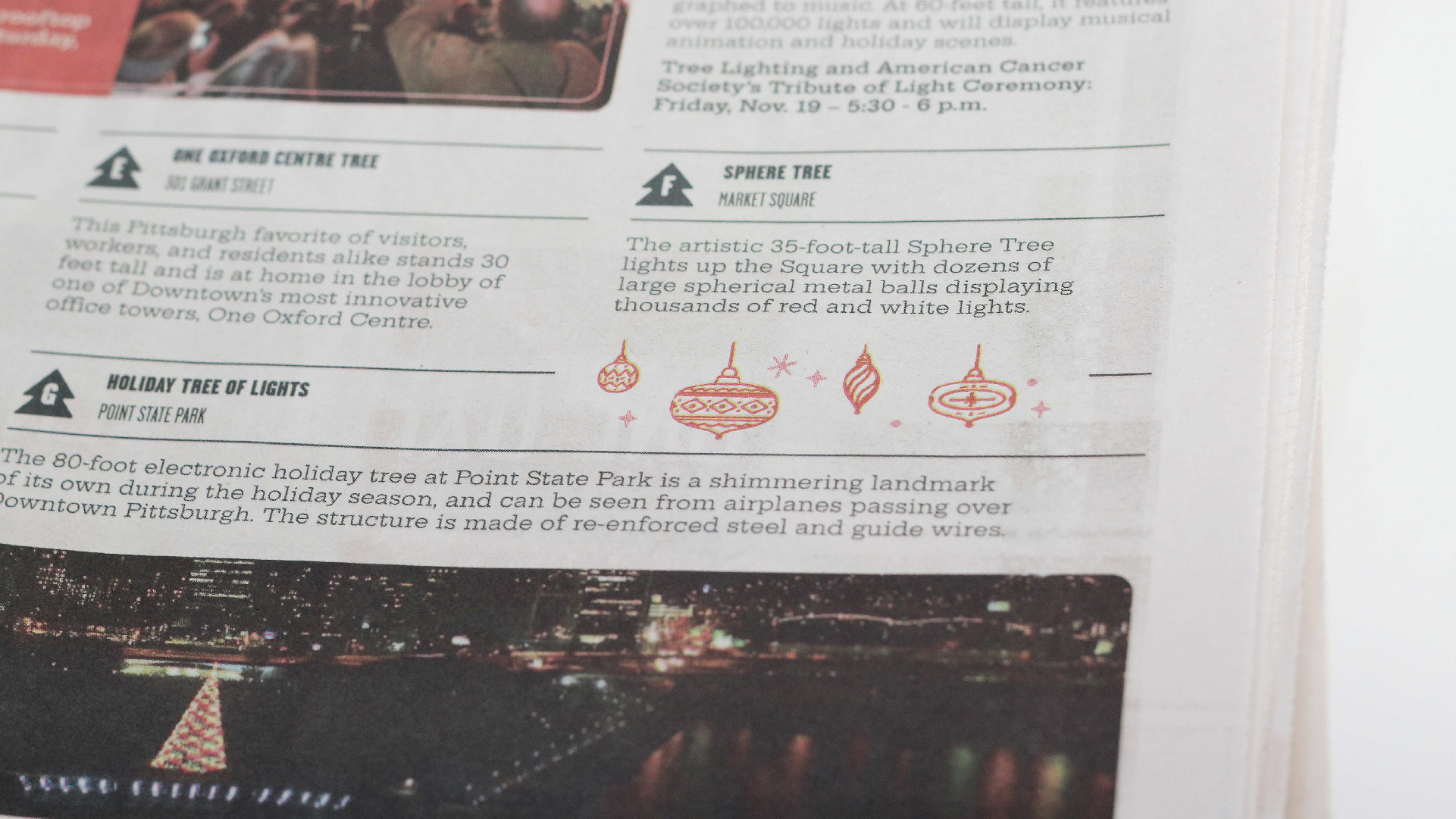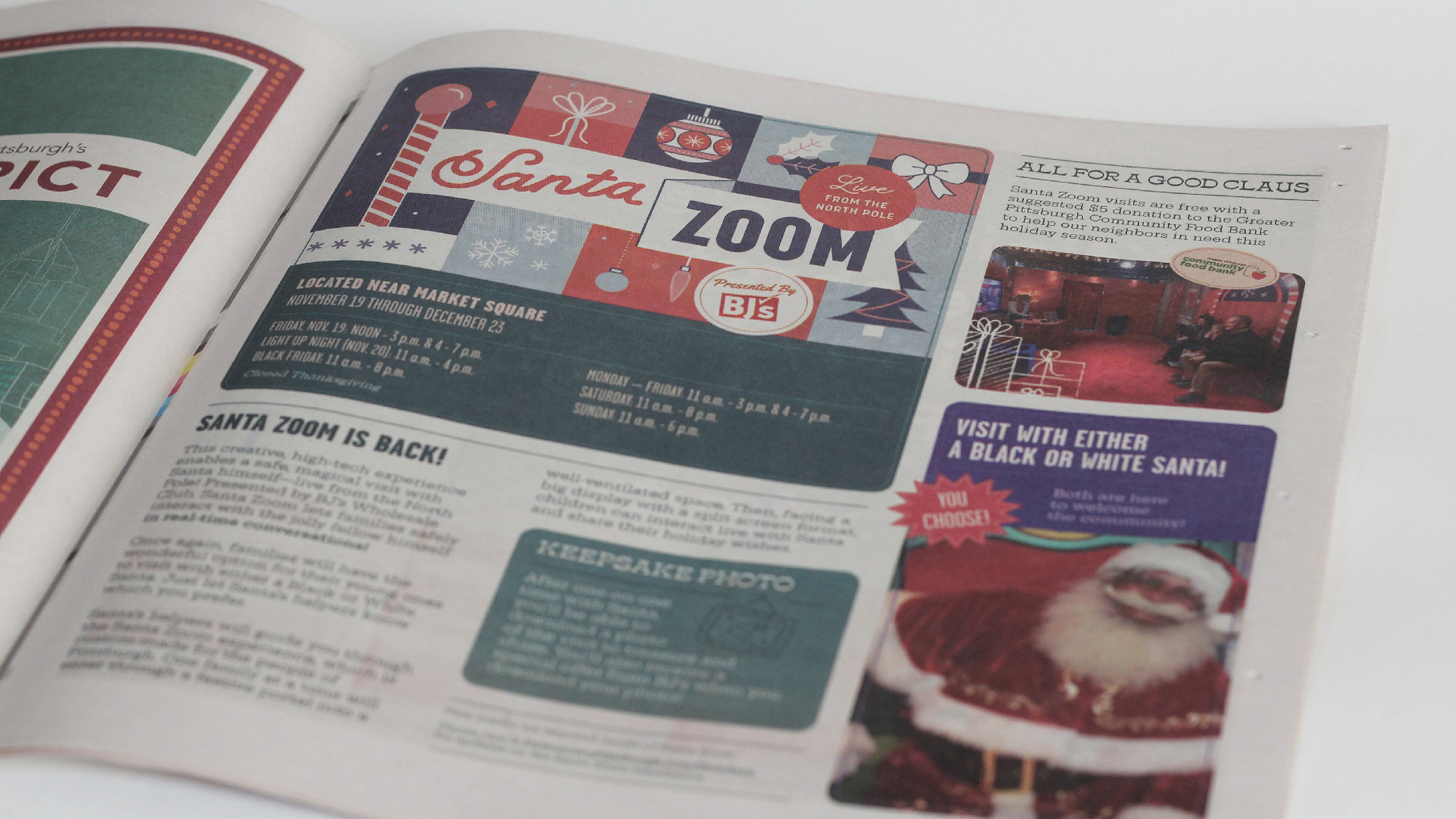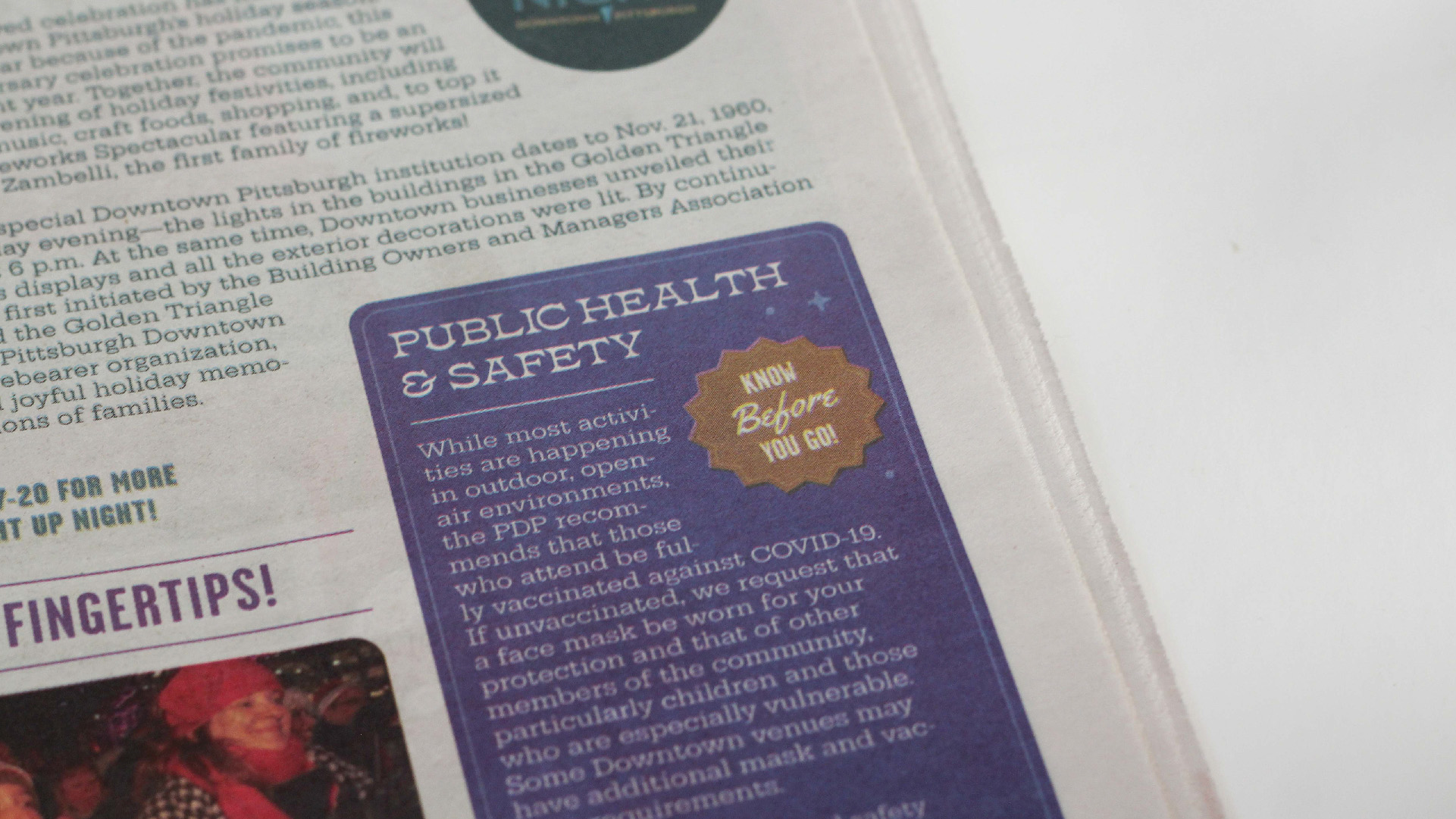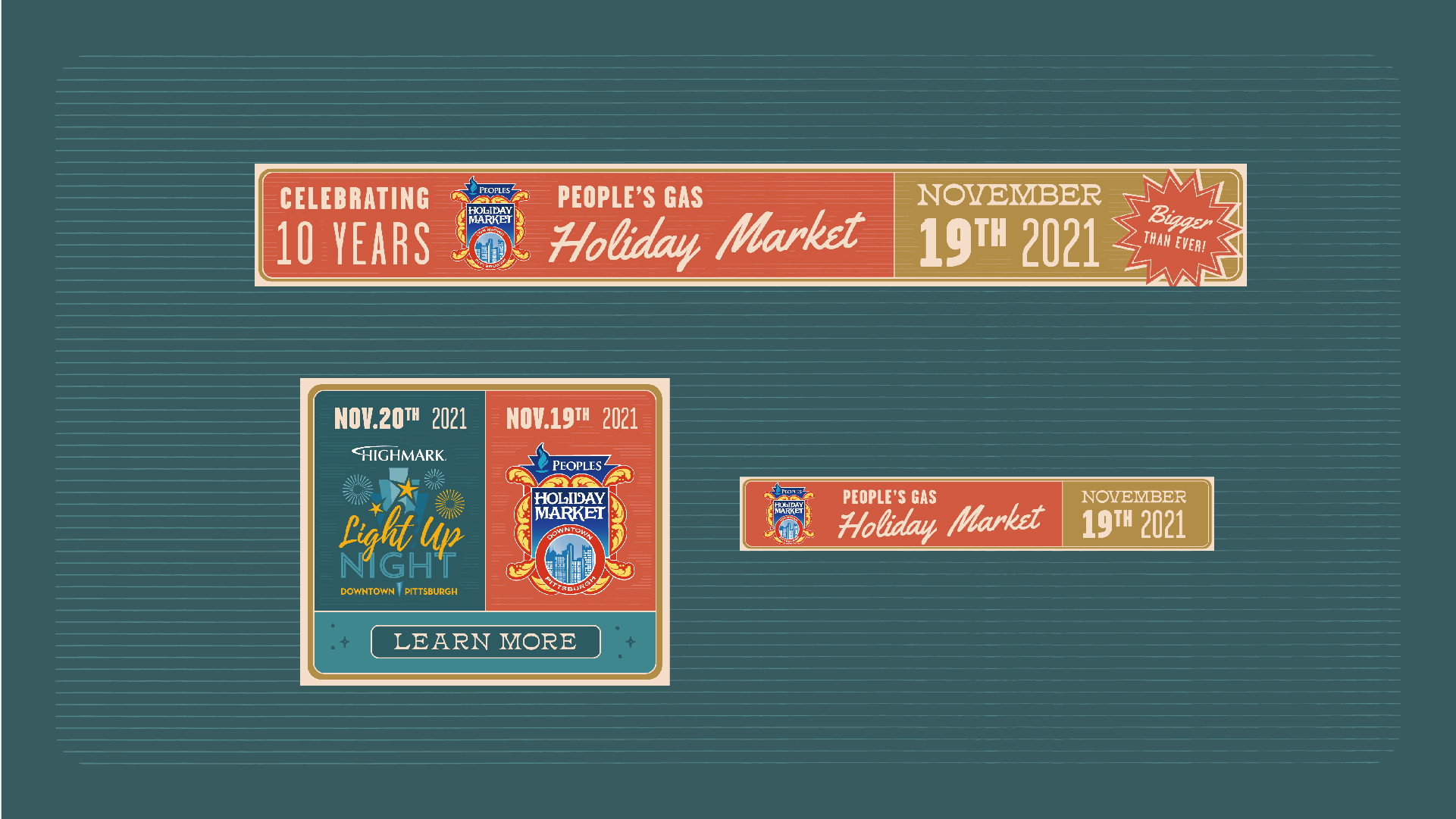 HAVE A DILL-IGHTFUL HOLIDAY
It's a big dill that only in Pittsburgh can you find the World's Largest Pickle Ornament. All decked out for the holidays, the giant, three-story high Heinz pickle balloon is a sight to relish when scouting for Downtown Holiday adventures. For the 2021 celebration, W|W designed the custom illustration for the Pickle Ornament.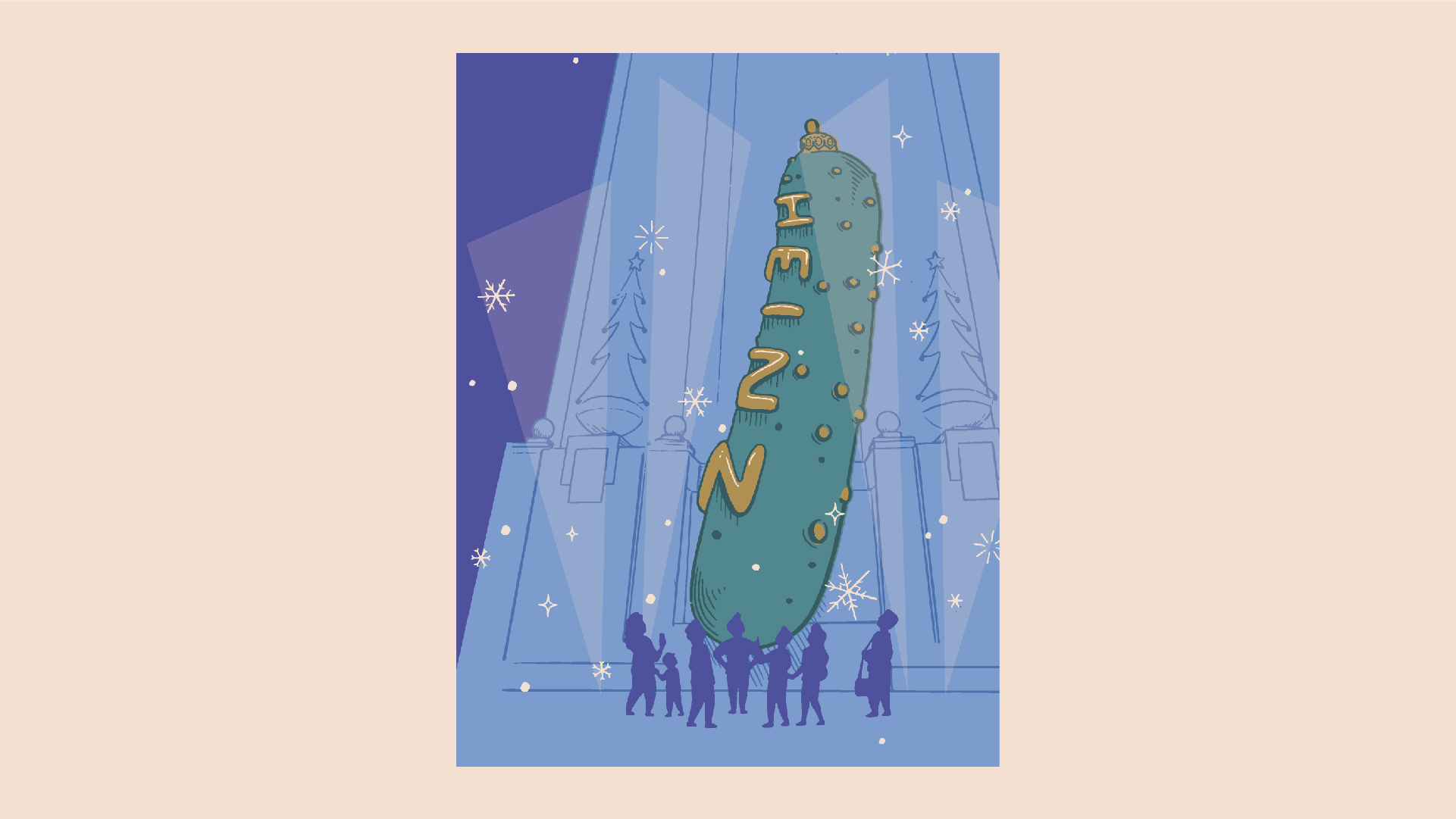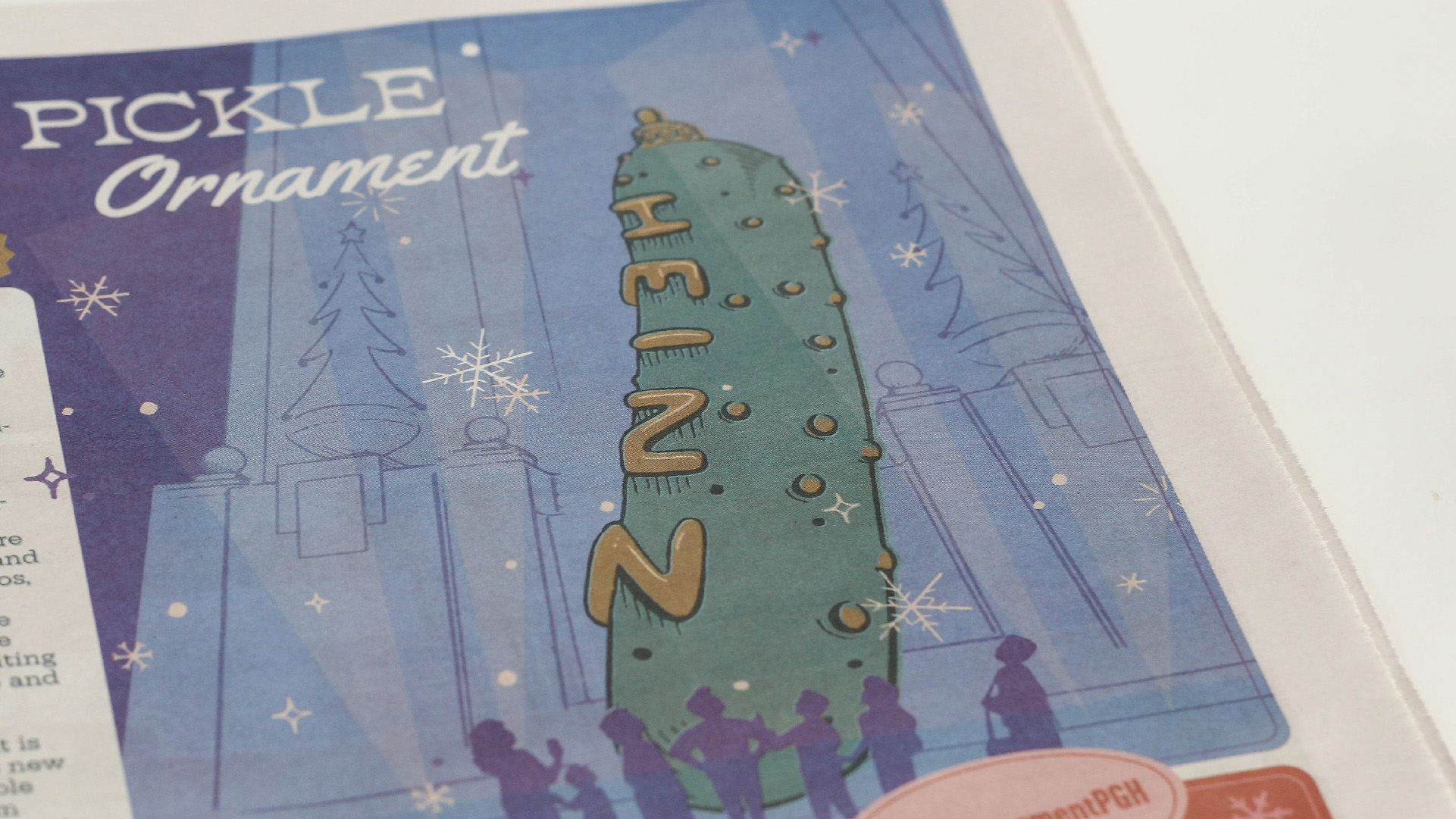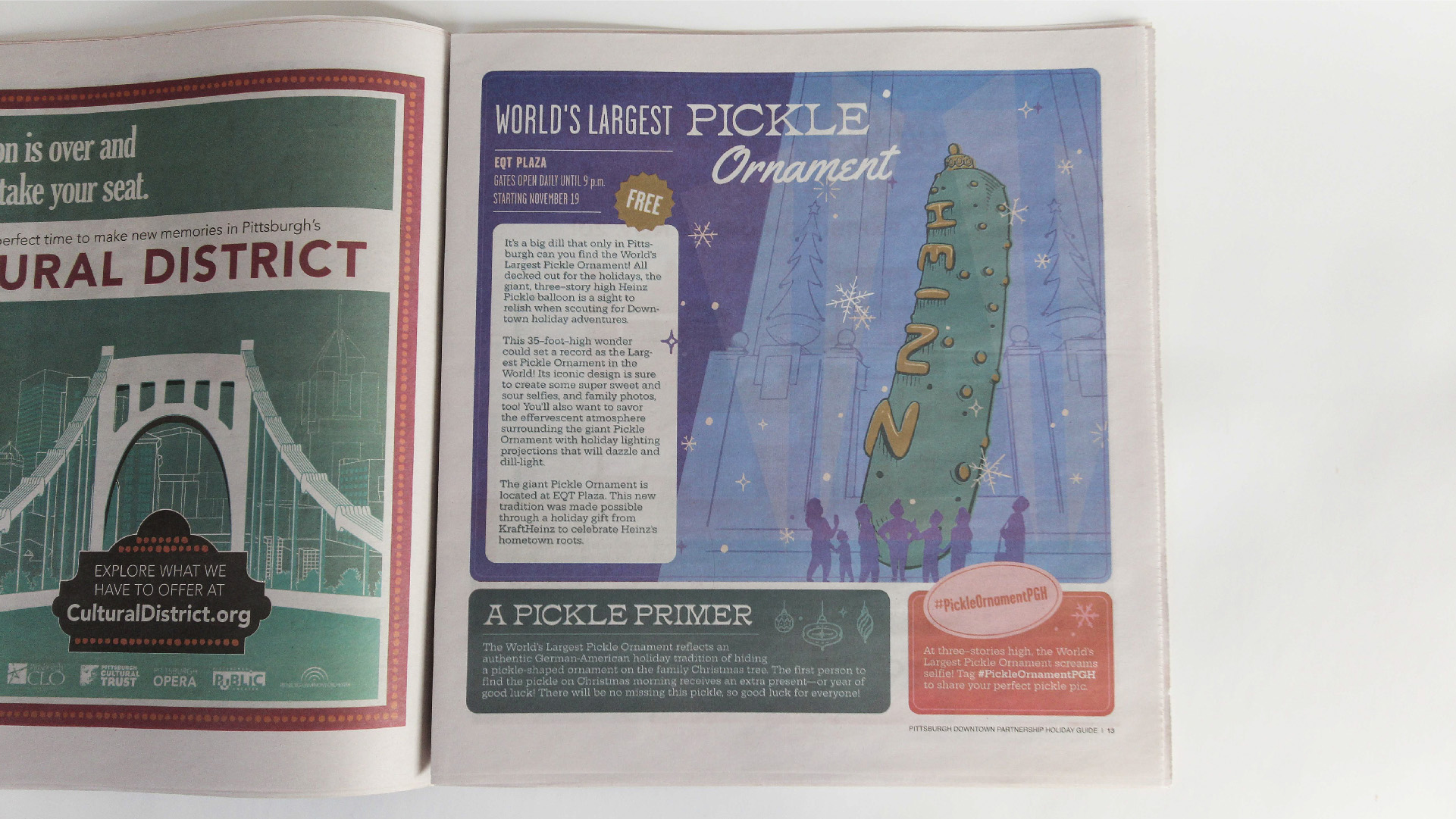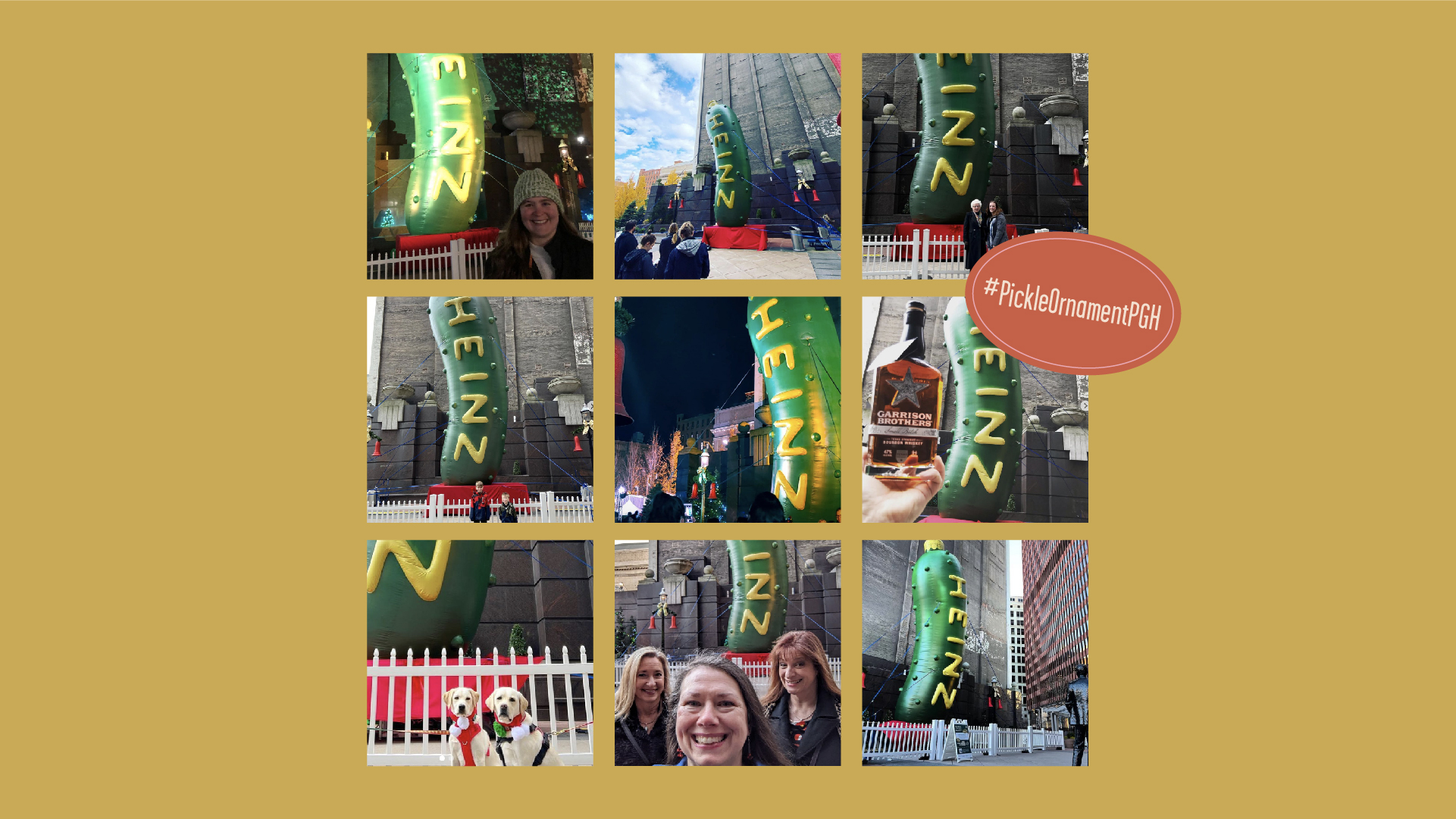 HOLIDAY SELFIES
Leveraging the graphic toolkit and custom illustrations that were created for the Holiday Programming, W|W designed a set of photo backdrops that were deployed in strategic locations that encouraged visitors to take a selfie and tag the event.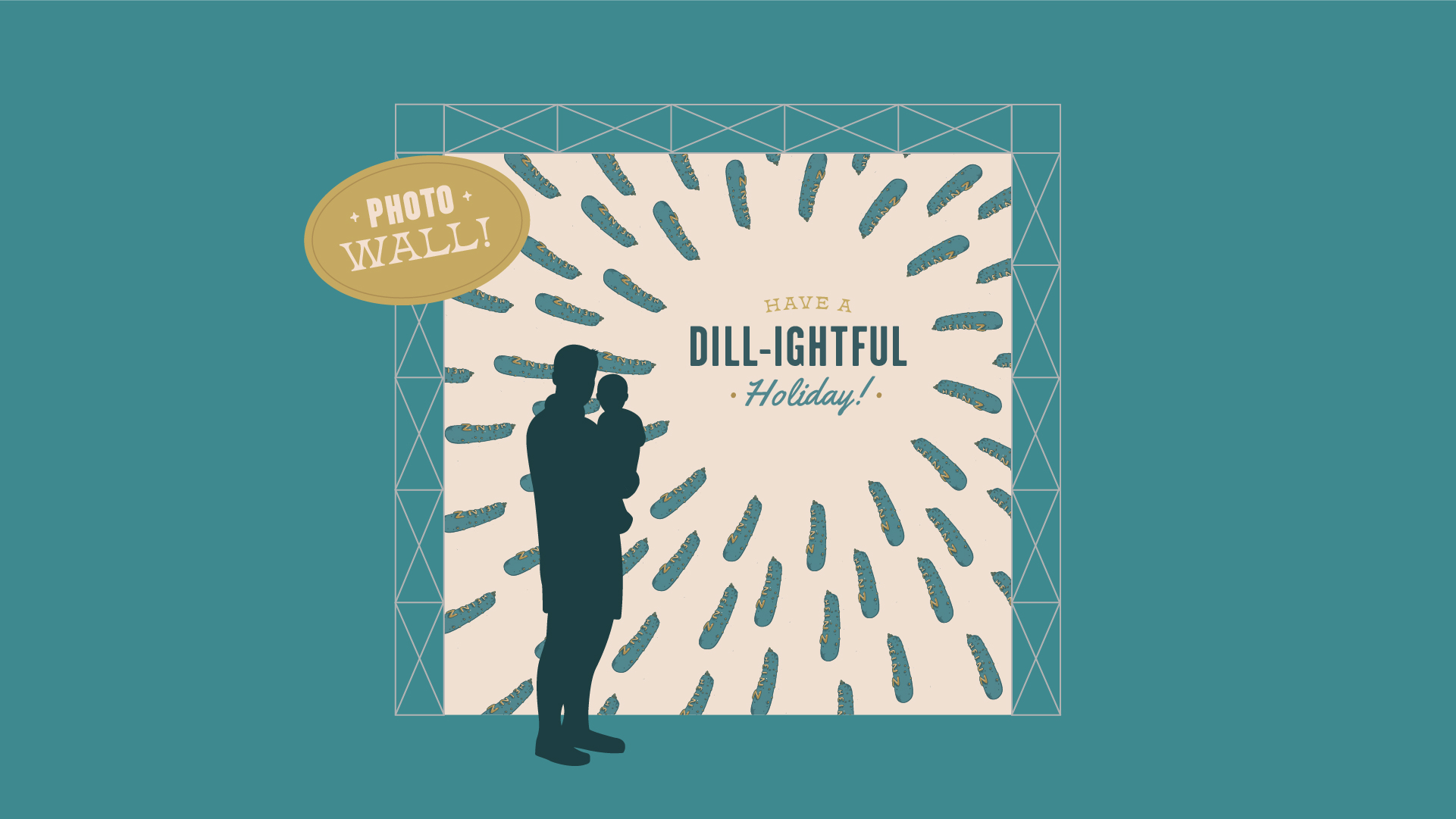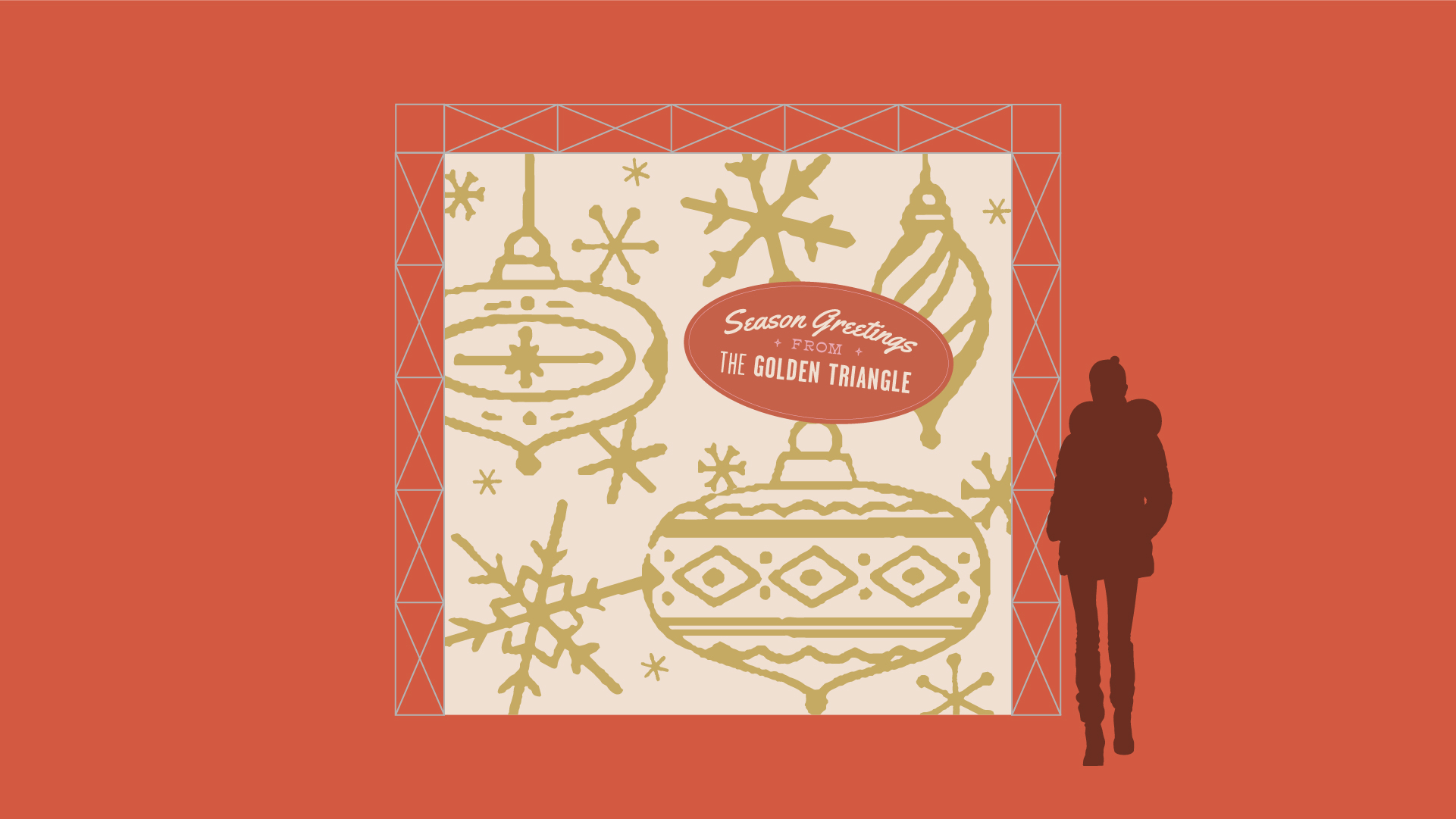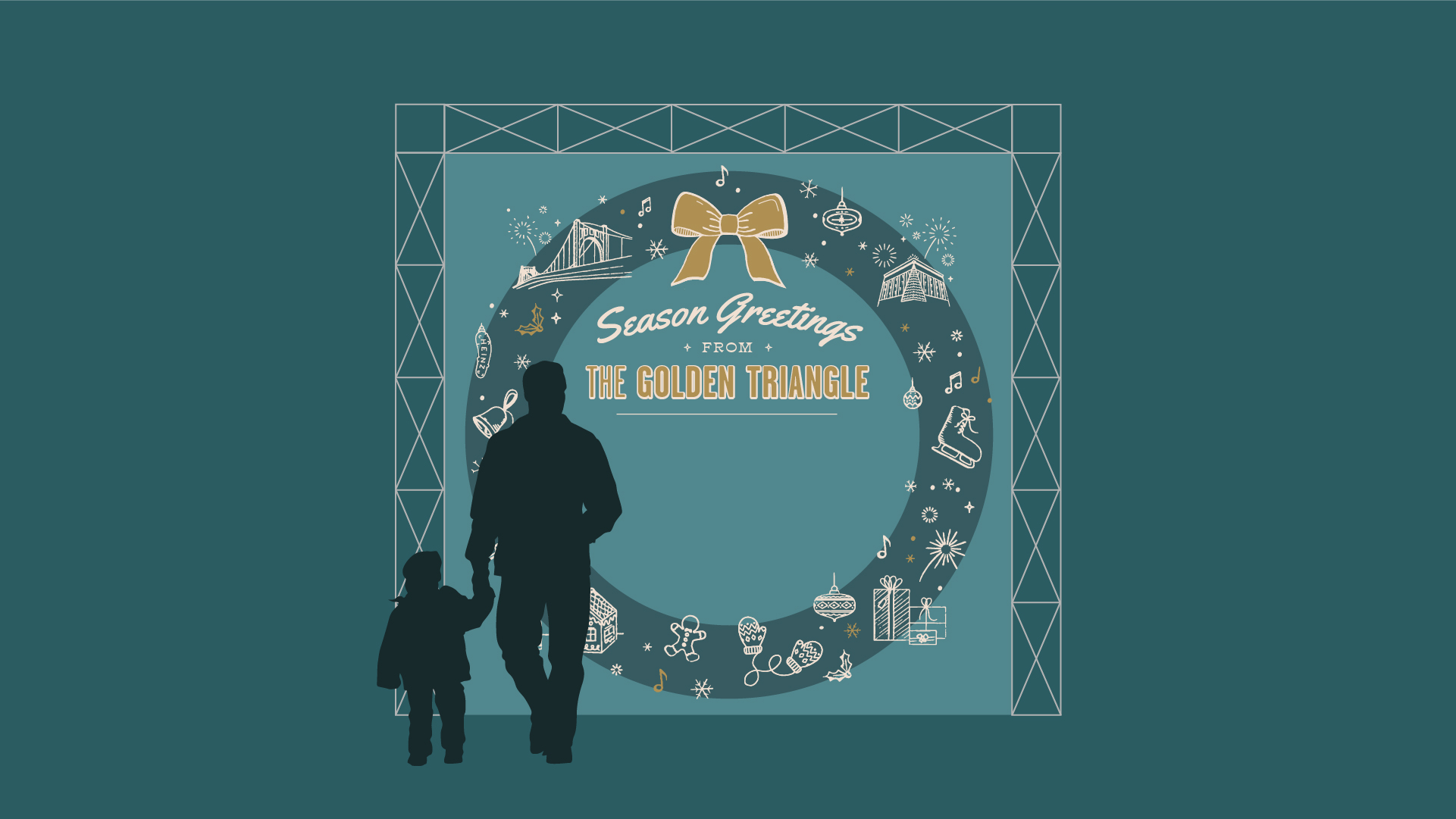 SANTA ZOOM
W|W designed the branding, physical space experience and decor elements for Santa Zoom. Powered by xfinity and benefitting the Greater Pittsburgh Food Bank, Santa Zoom reimagines the magic of a traditional Santa visit with a creative and high-tech experience. Santa Zoom provides kiddos with a once-in-a-lifetime opportunity for a safe, short, real-time conversation with Santa with a downloadable photo of the visit as a virtual keepsake. And families have the option to visit with either a Black or white Santa during their Santa Zoom experience.