PIG IRON PUBLIC HOUSE
FORGED THROUGH CRAFT
Pig Iron Public House has successfully translated the gastro-pub like setting found in most urban neighborhoods to a former Lone Star Steakhouse location in Cranberry, a northern suburban community of Pittsburgh. Operated by the brothers behind the Lang Restaurant Group, "Pig Iron" is a throw-back reference to the region's steel making heyday while "Public House" is a nod to the high quality food, craft beer, craft liquor, and relaxed atmosphere. What makes Pig Iron particularly unique are the 66 diverse taps with craft beer and imports, locally sourced liquors, knowledgable but unpretentious staff, rotating vegetarian options and regular beer tastings. W|W's comprehensive branding for Pig Iron created a compelling, integrated experience that has made the restaurant the area's craft beer destination.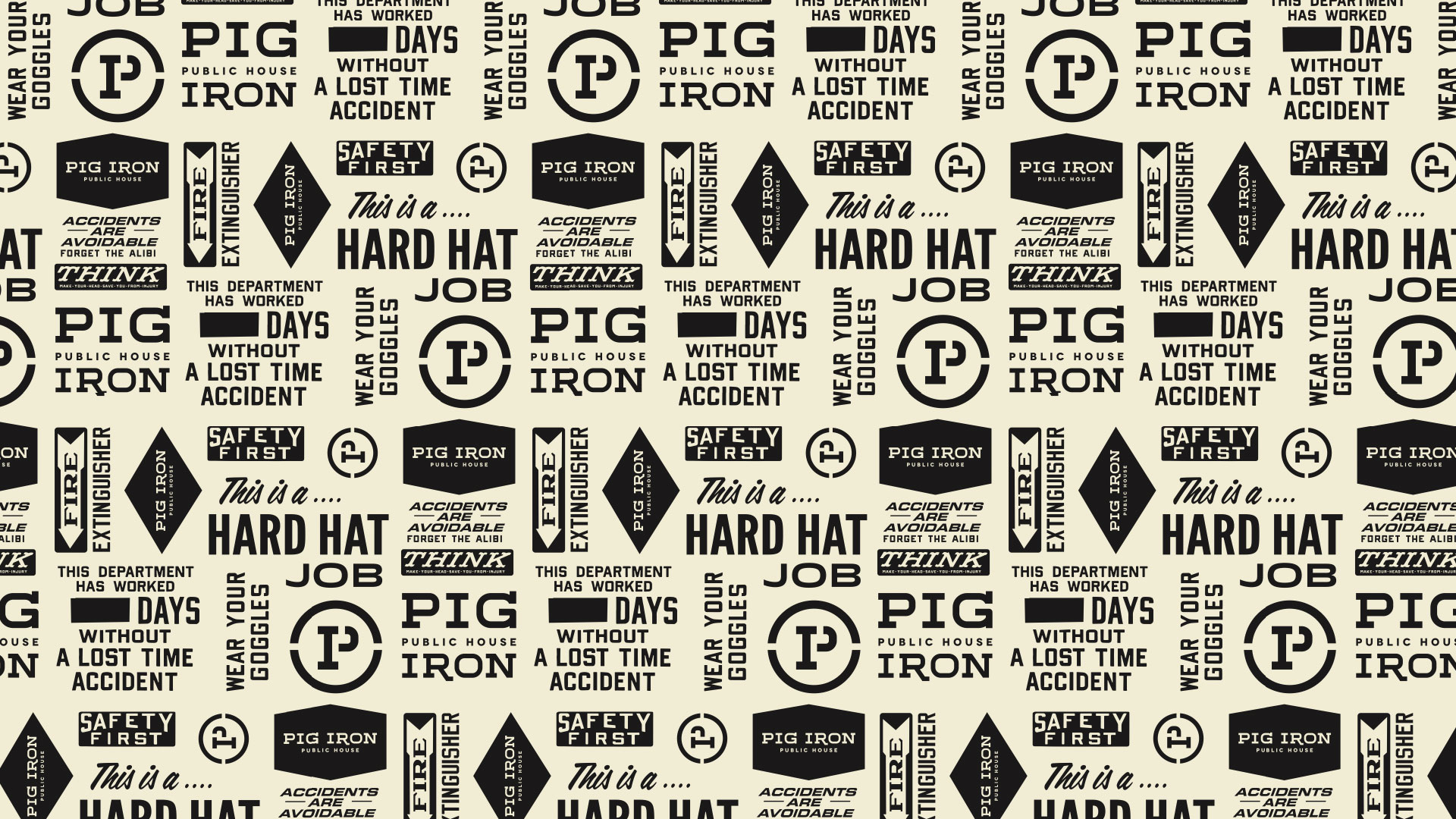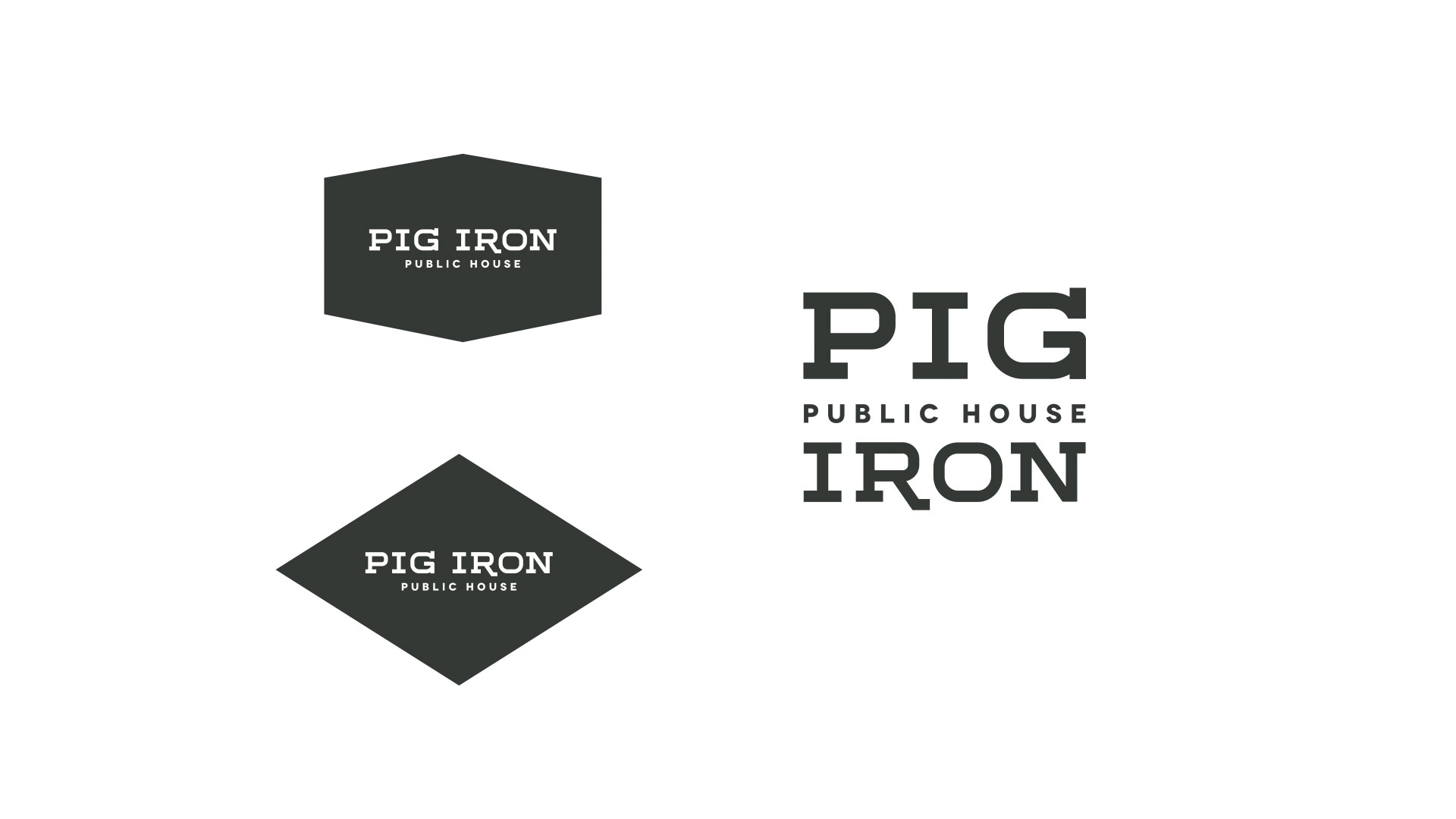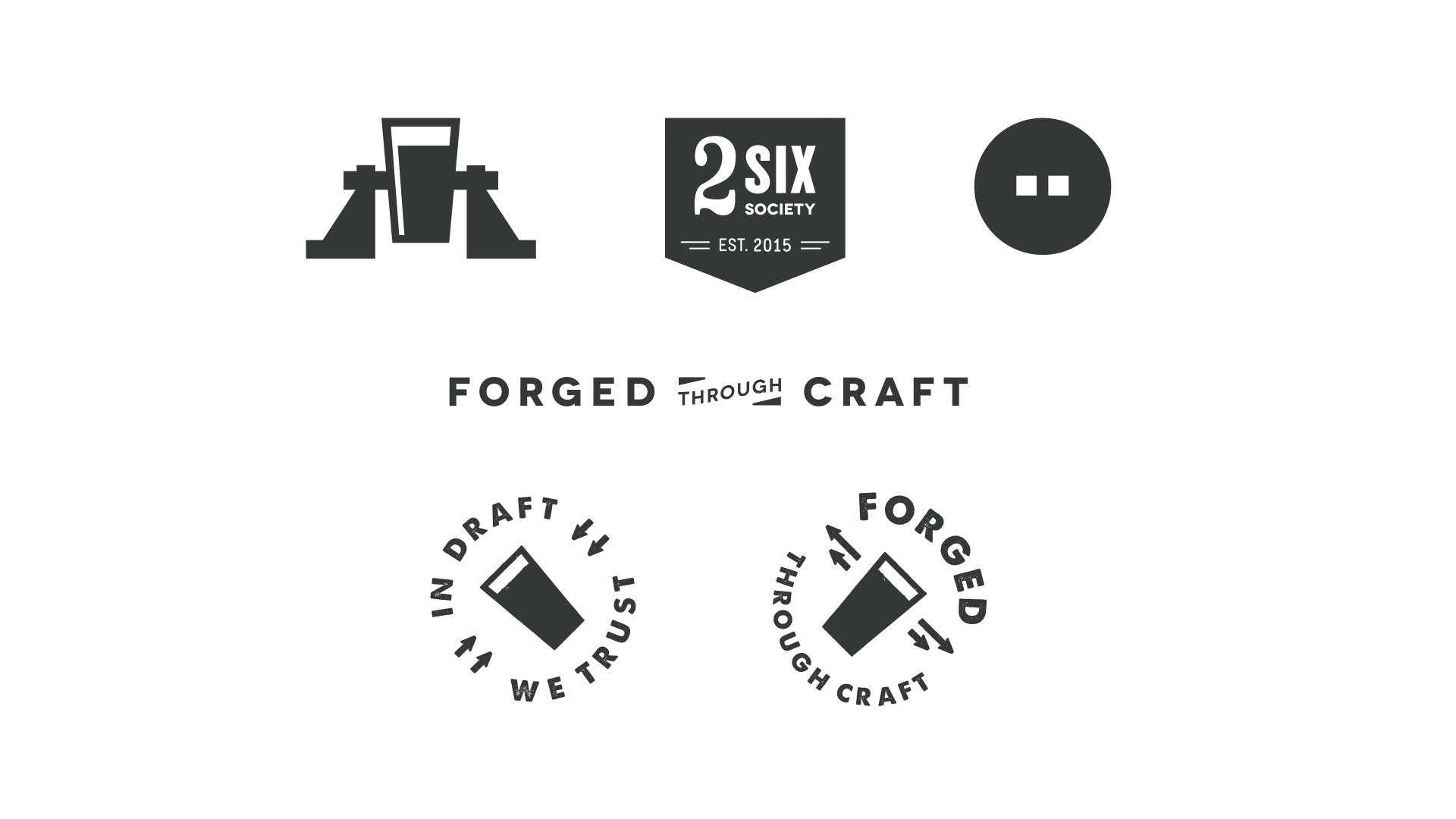 MENU & PRINT COLLATERAL
A key brand element of any restaurant is its menu and surrounding collateral. Menus are intended to be experienced as much they are read. Everything in the Pig Iron menu from the design and construction to the narrative is a deliberate choice meant to enhance the customer's experience. 
In designing these items, W|W integrated elements from the Pig Iron graphic toolkit which included the iconic "beerssemer", 2 Six Society and pig snout.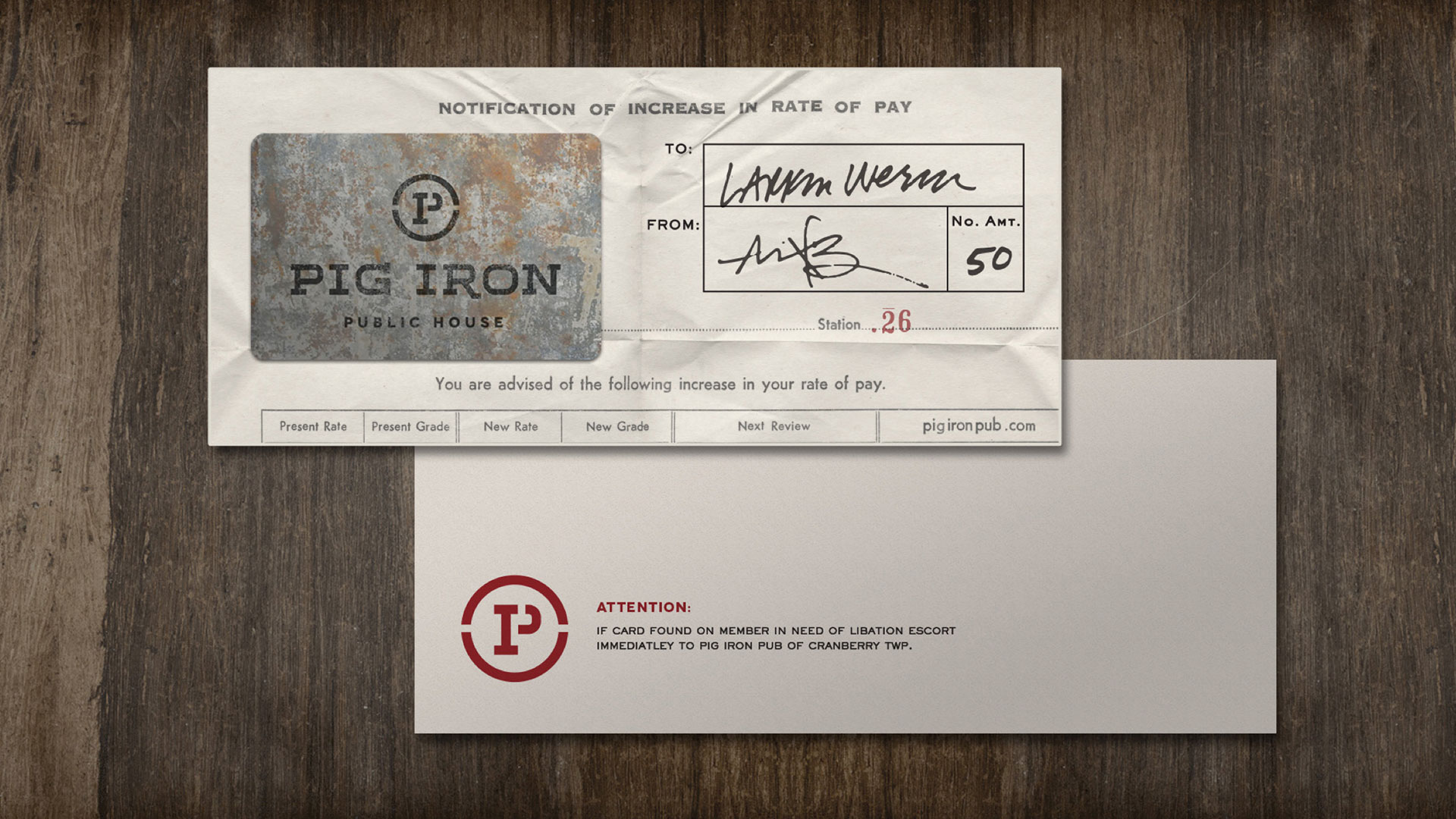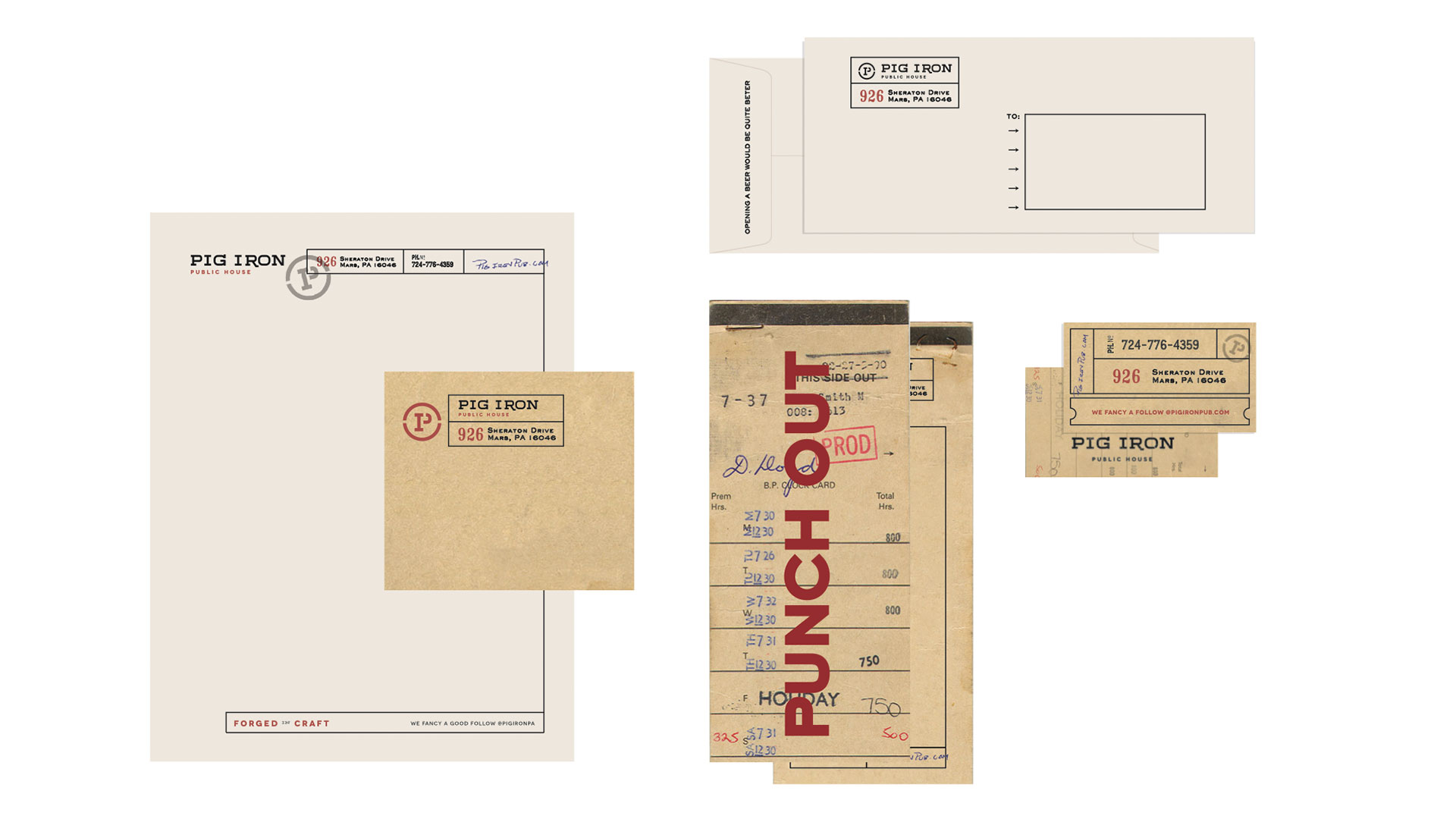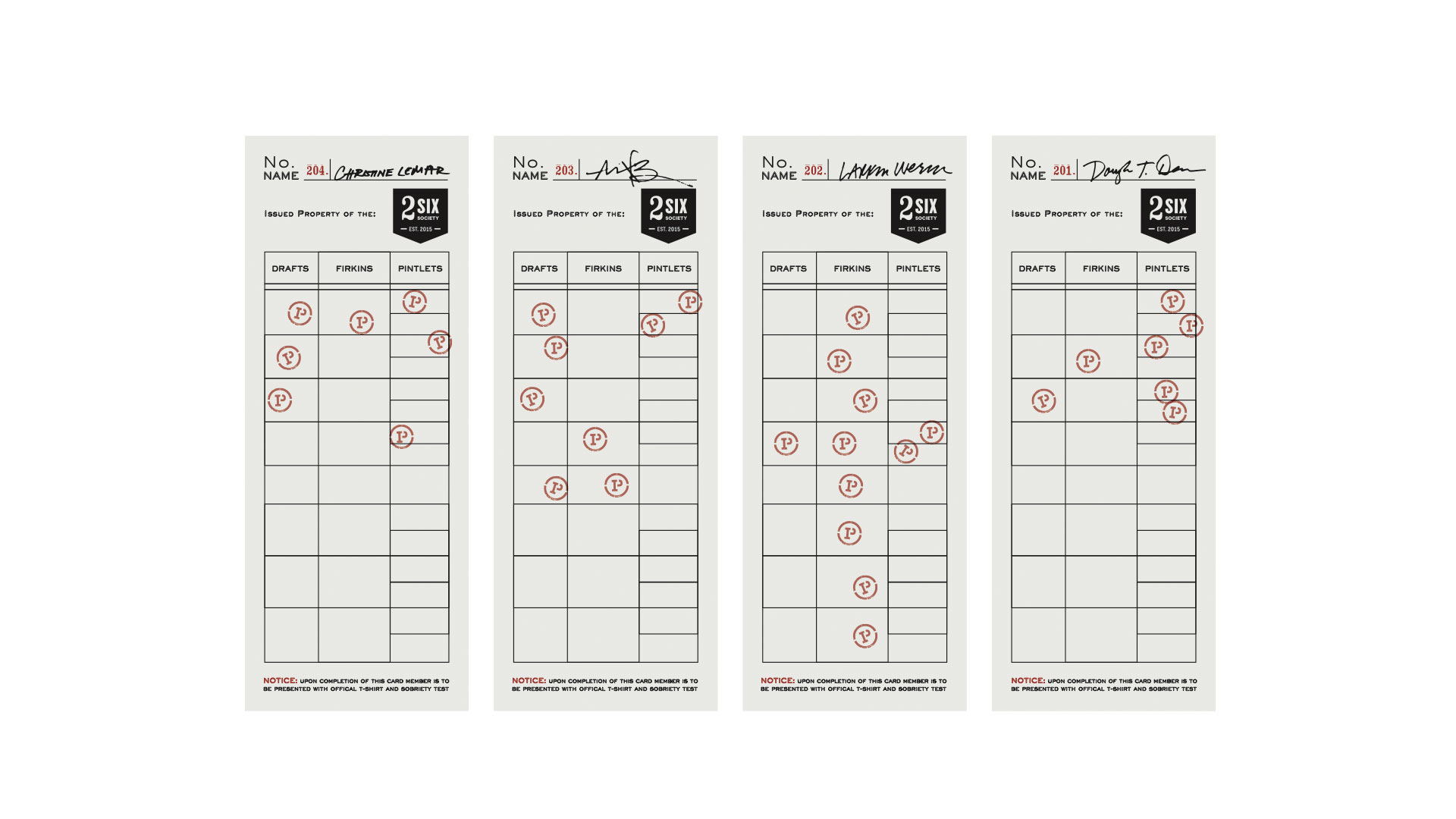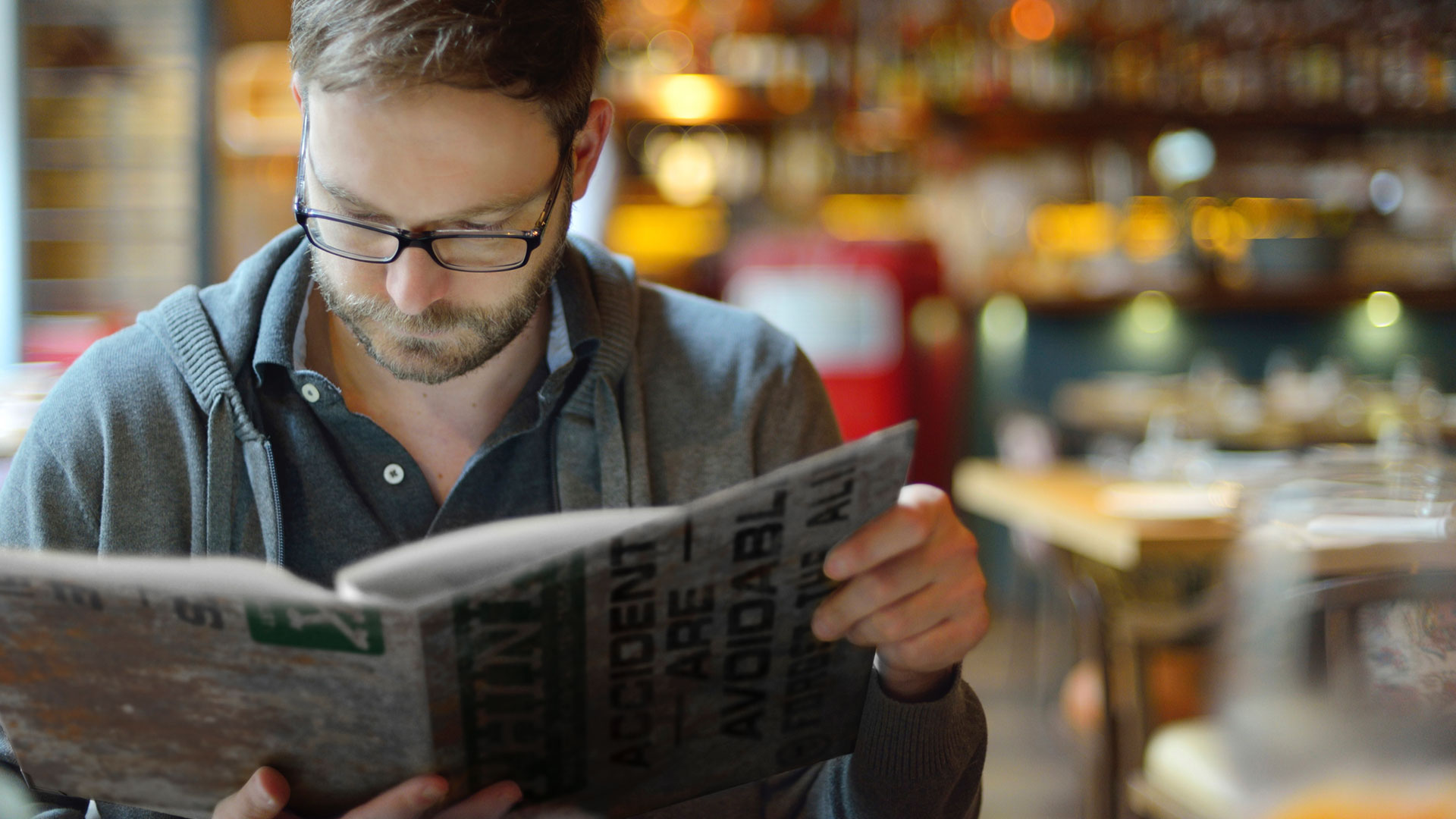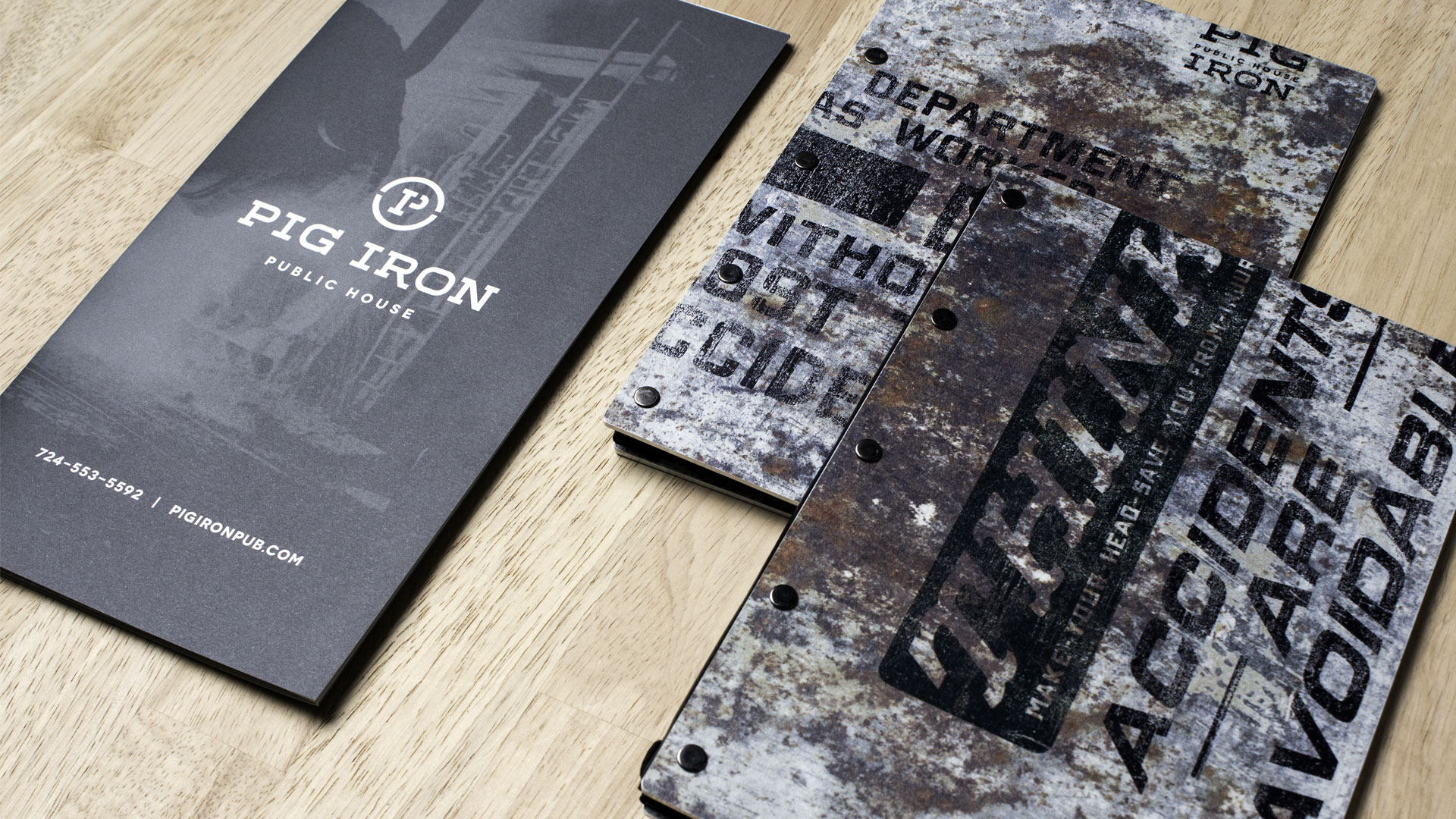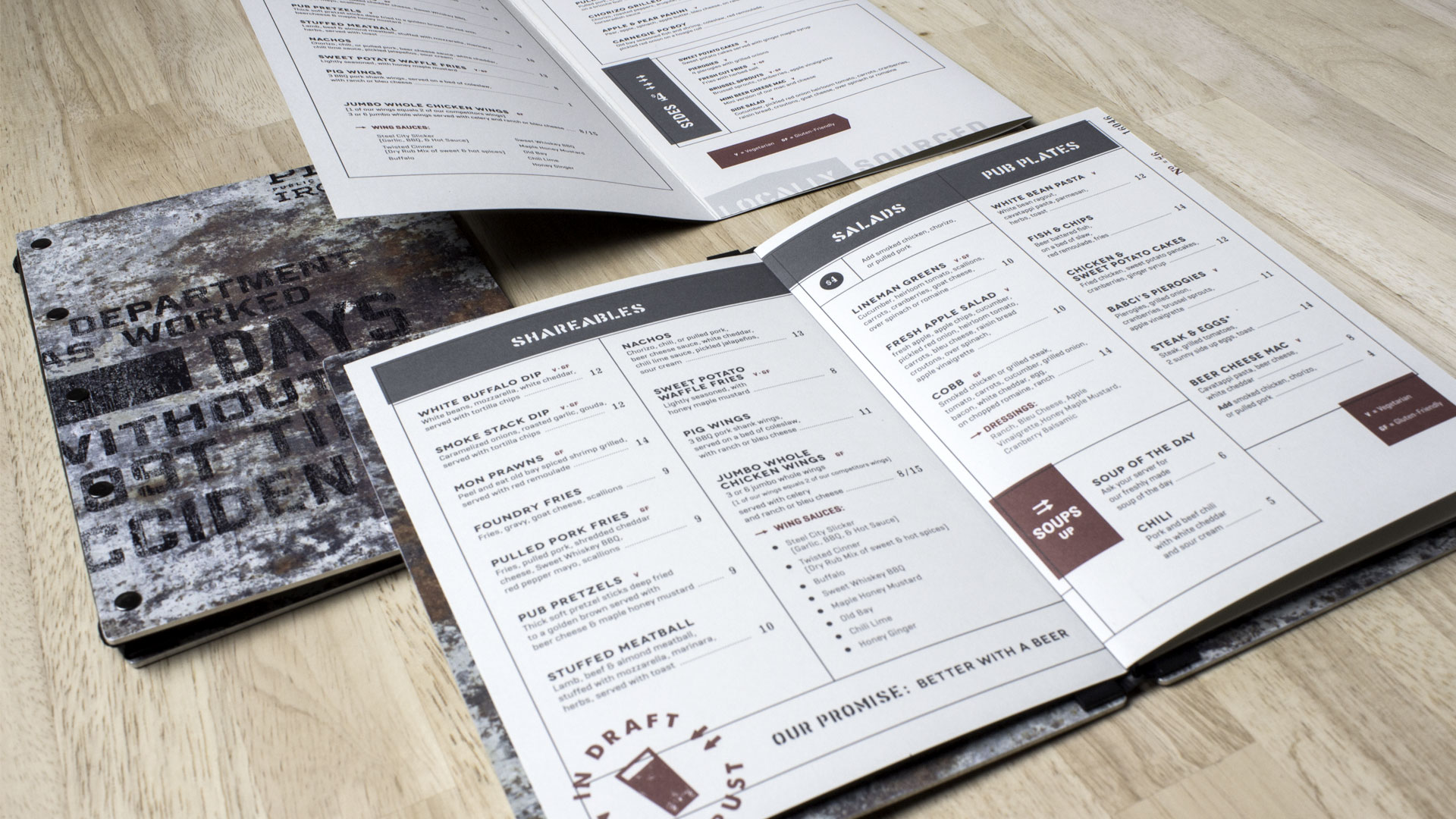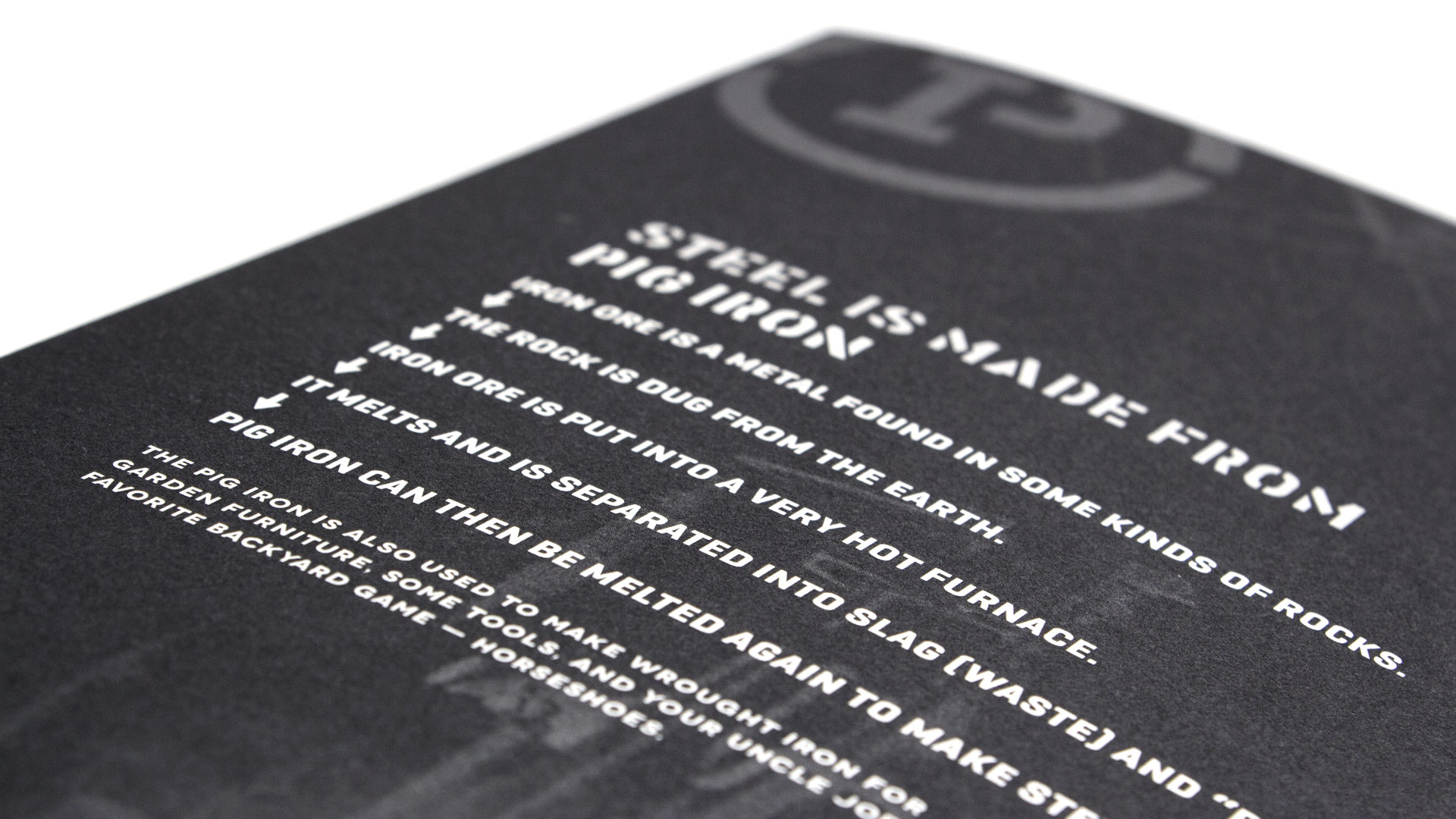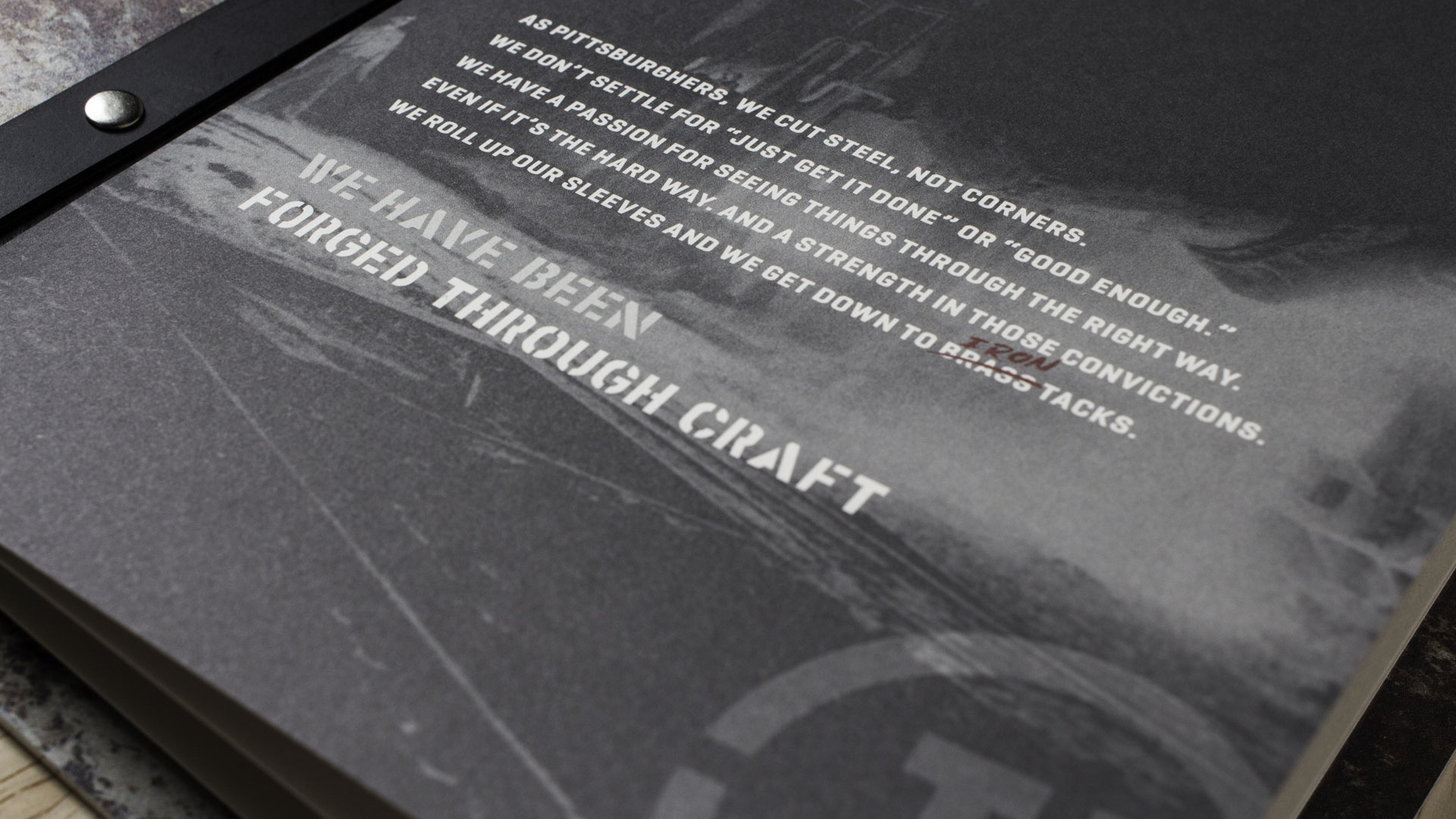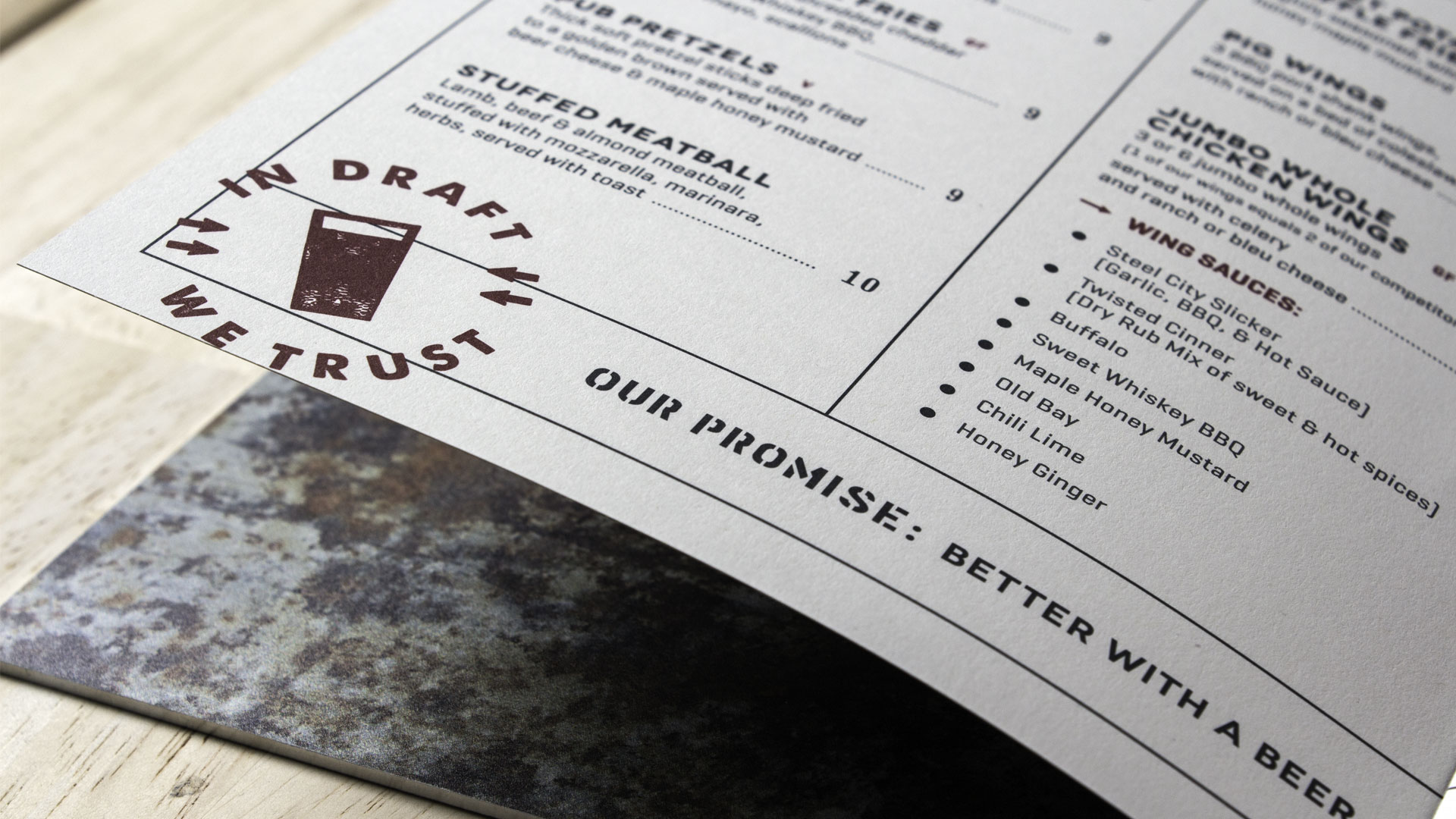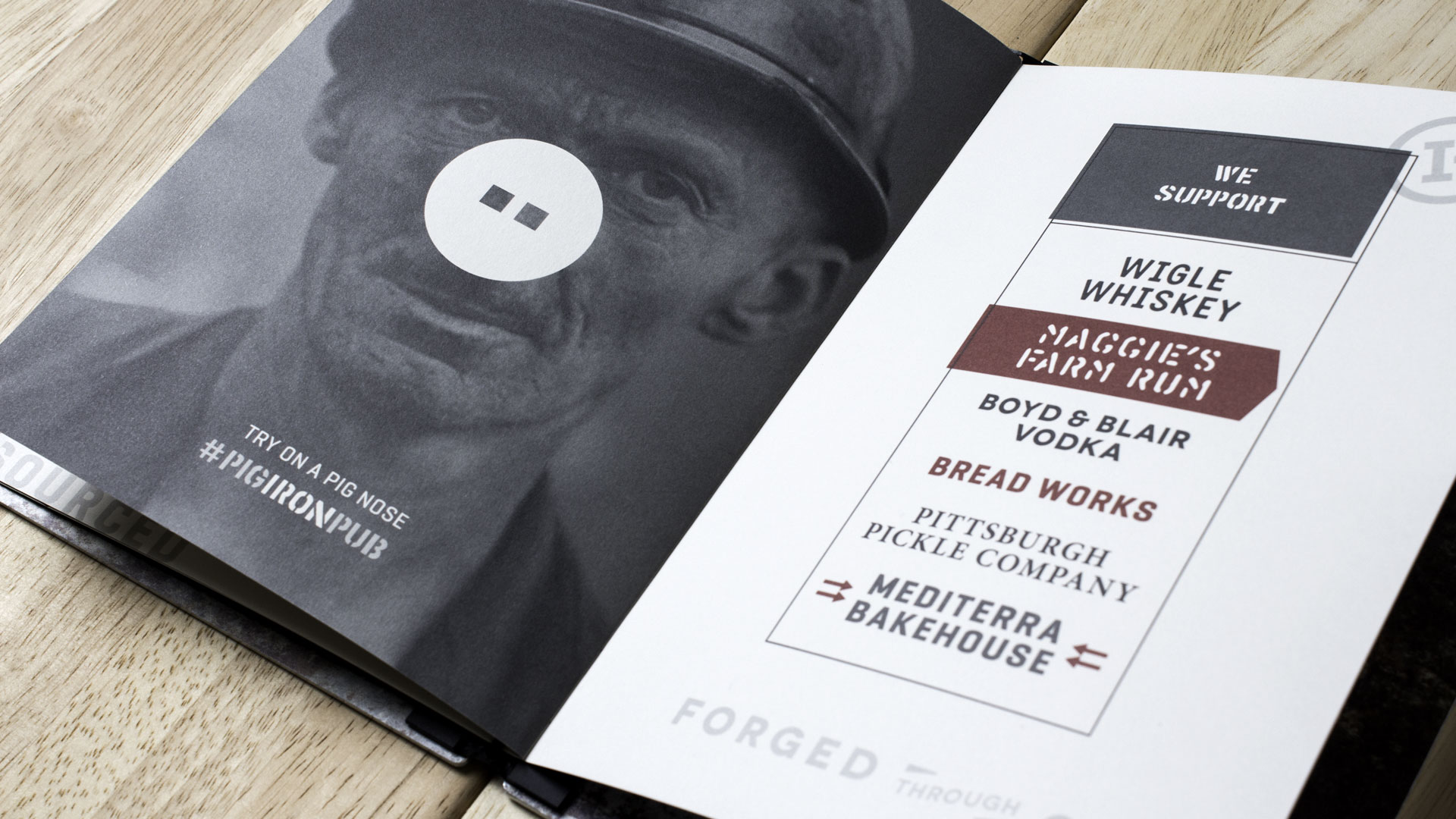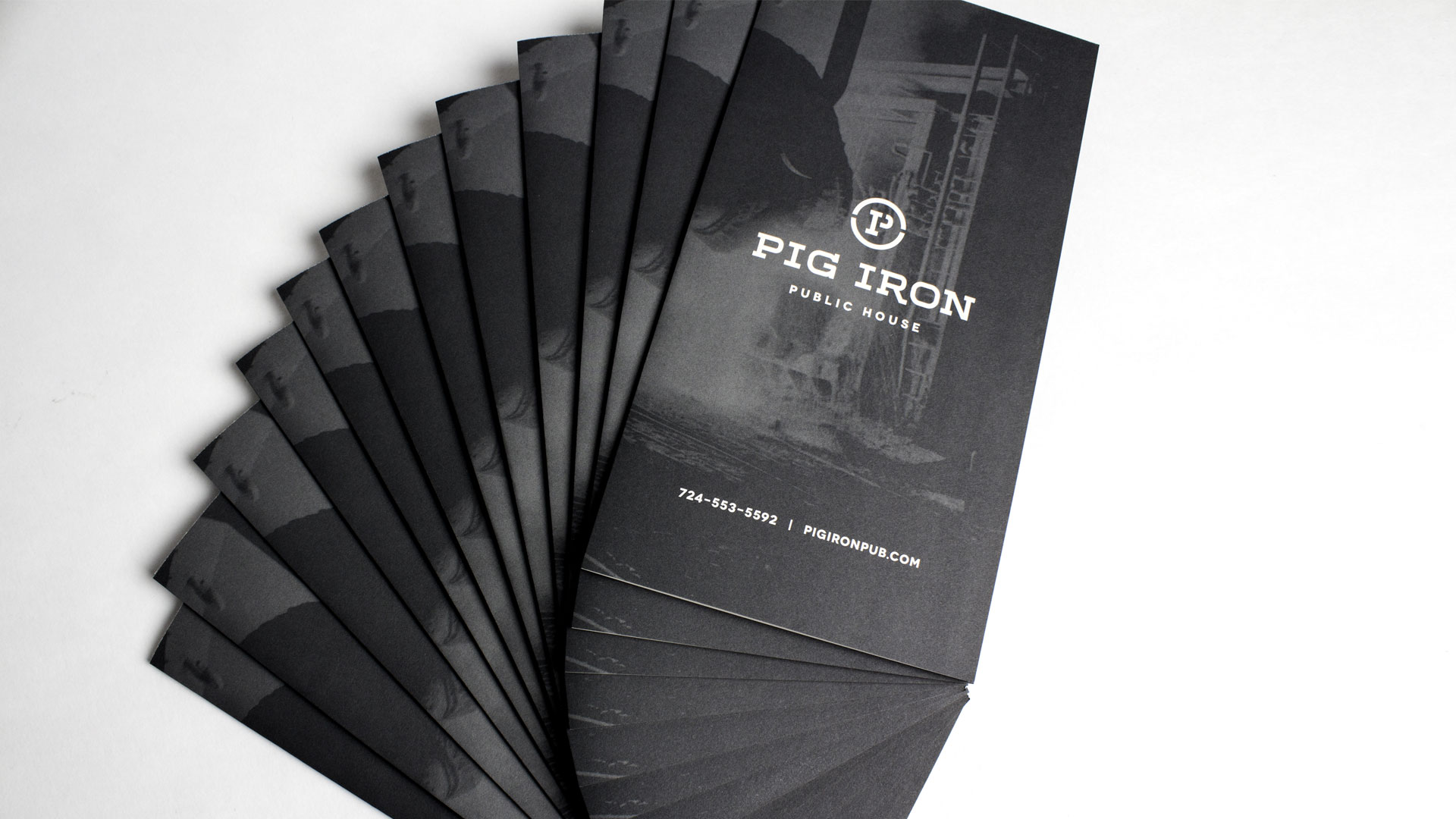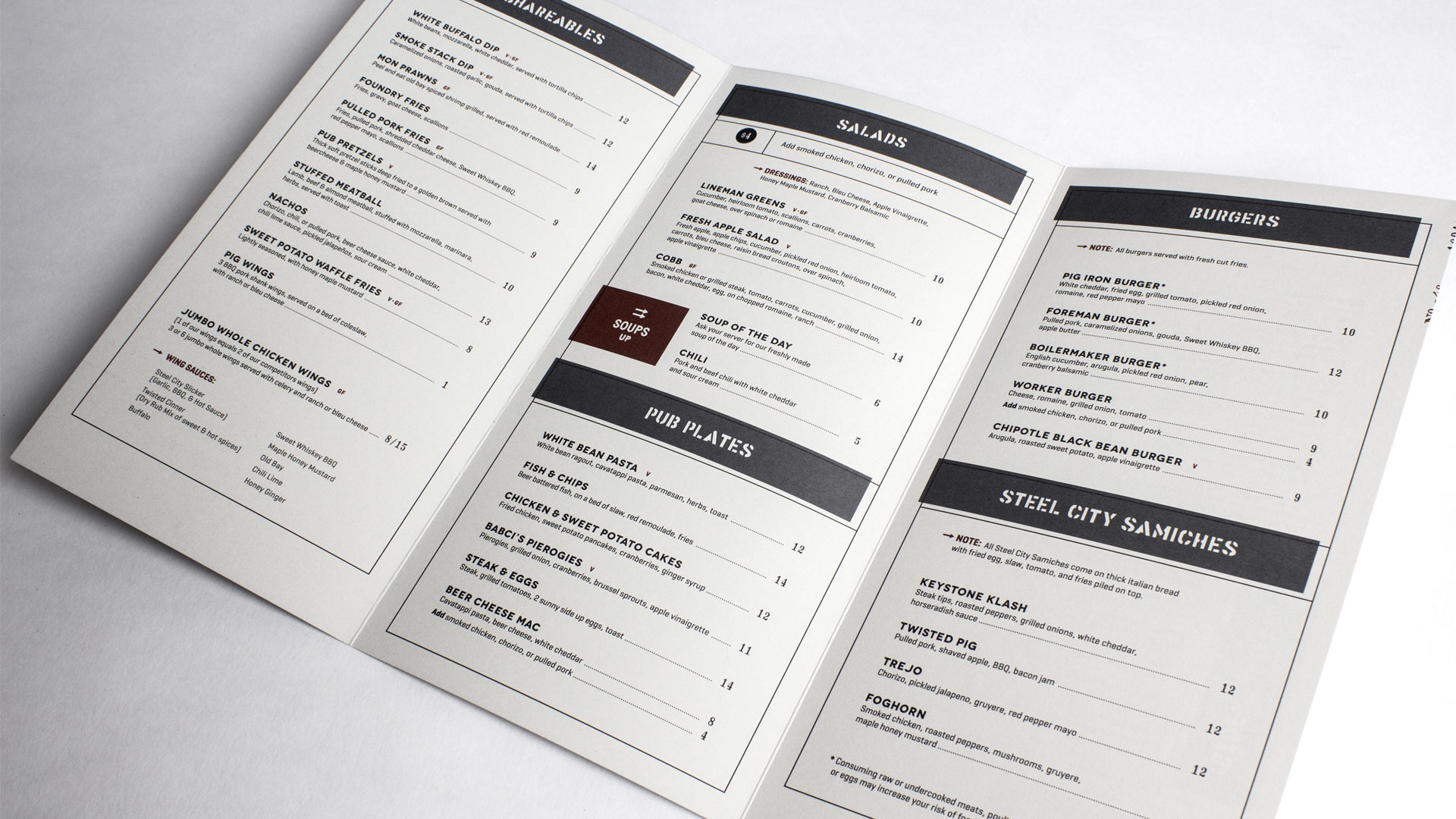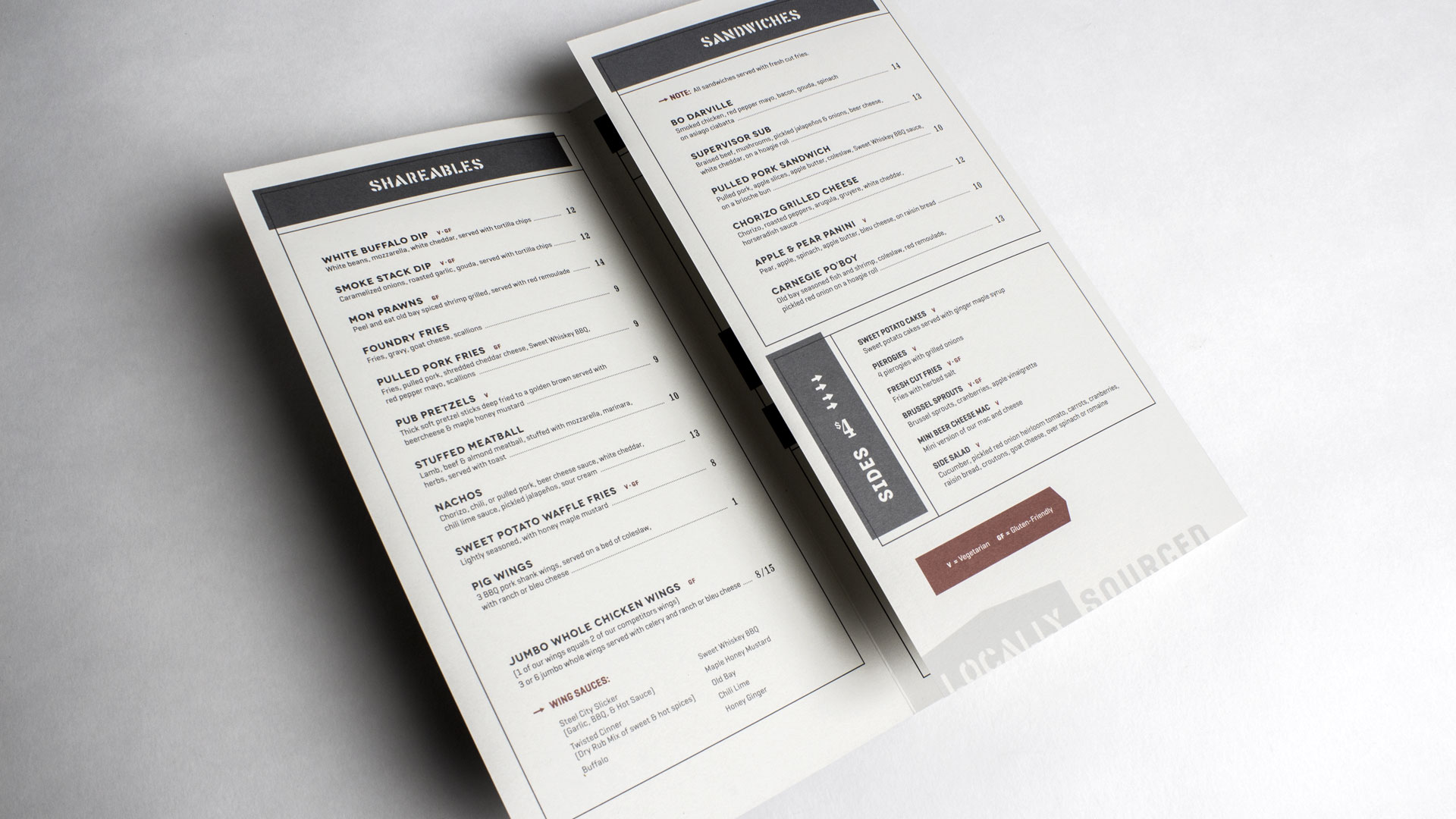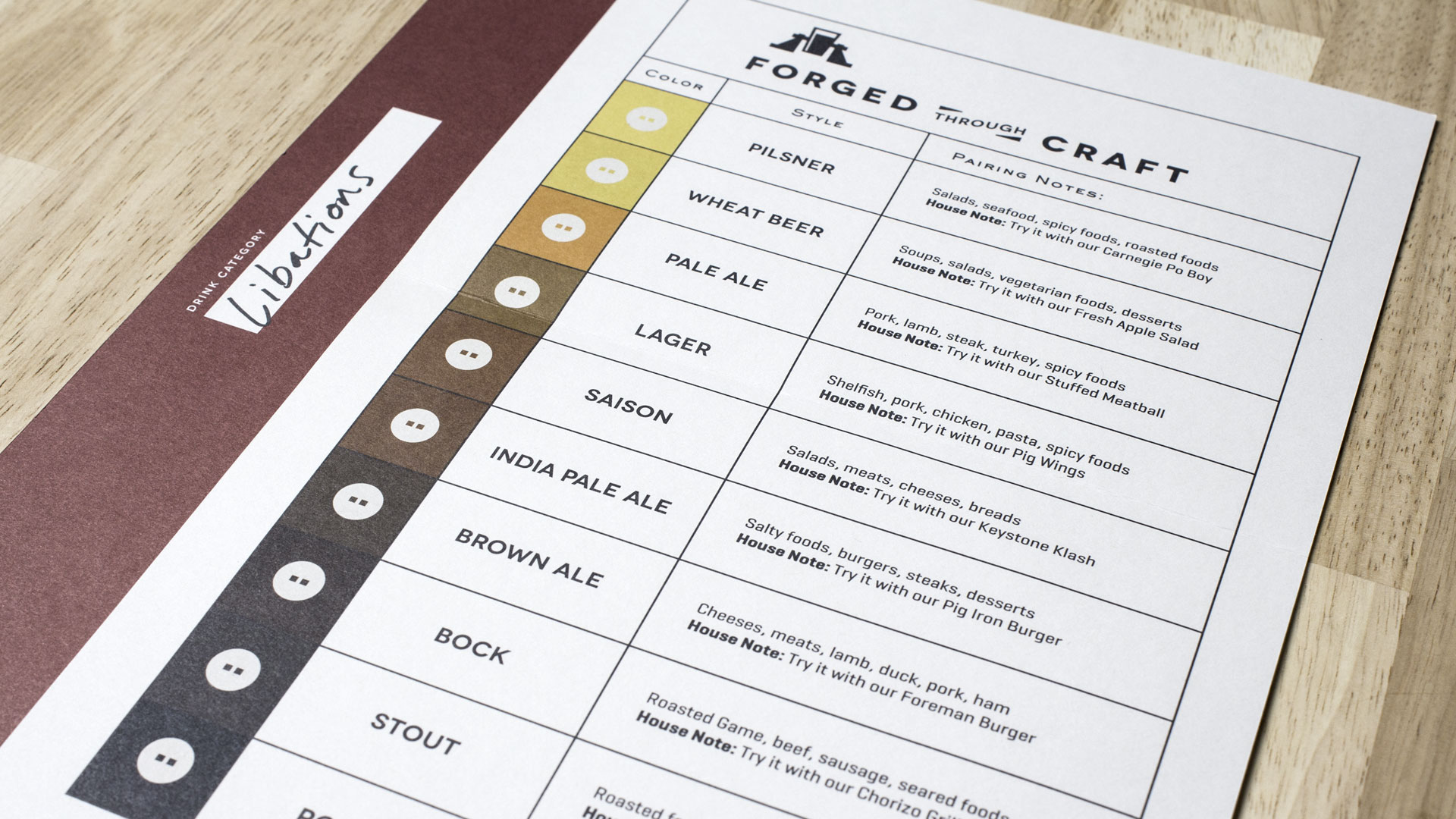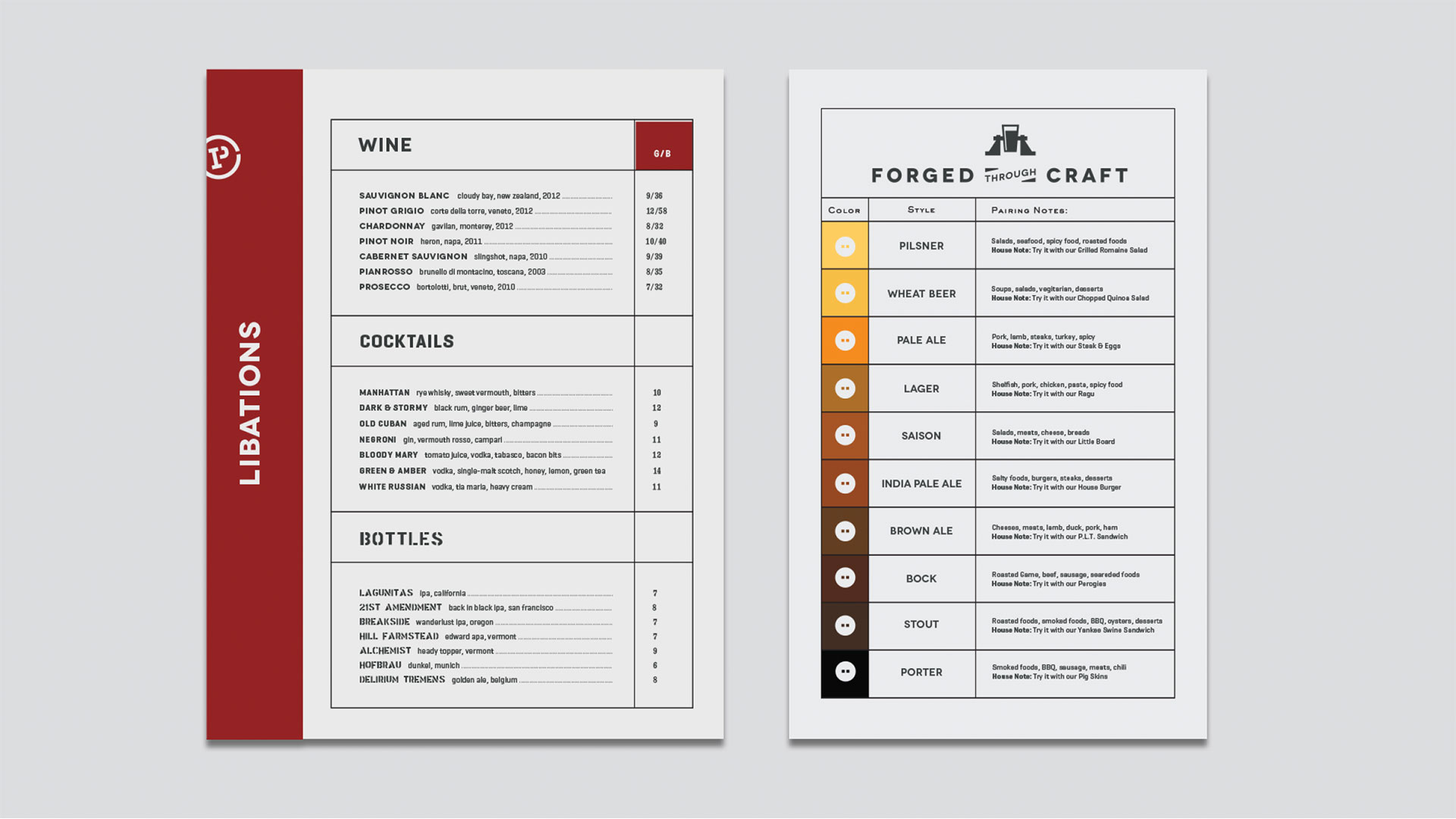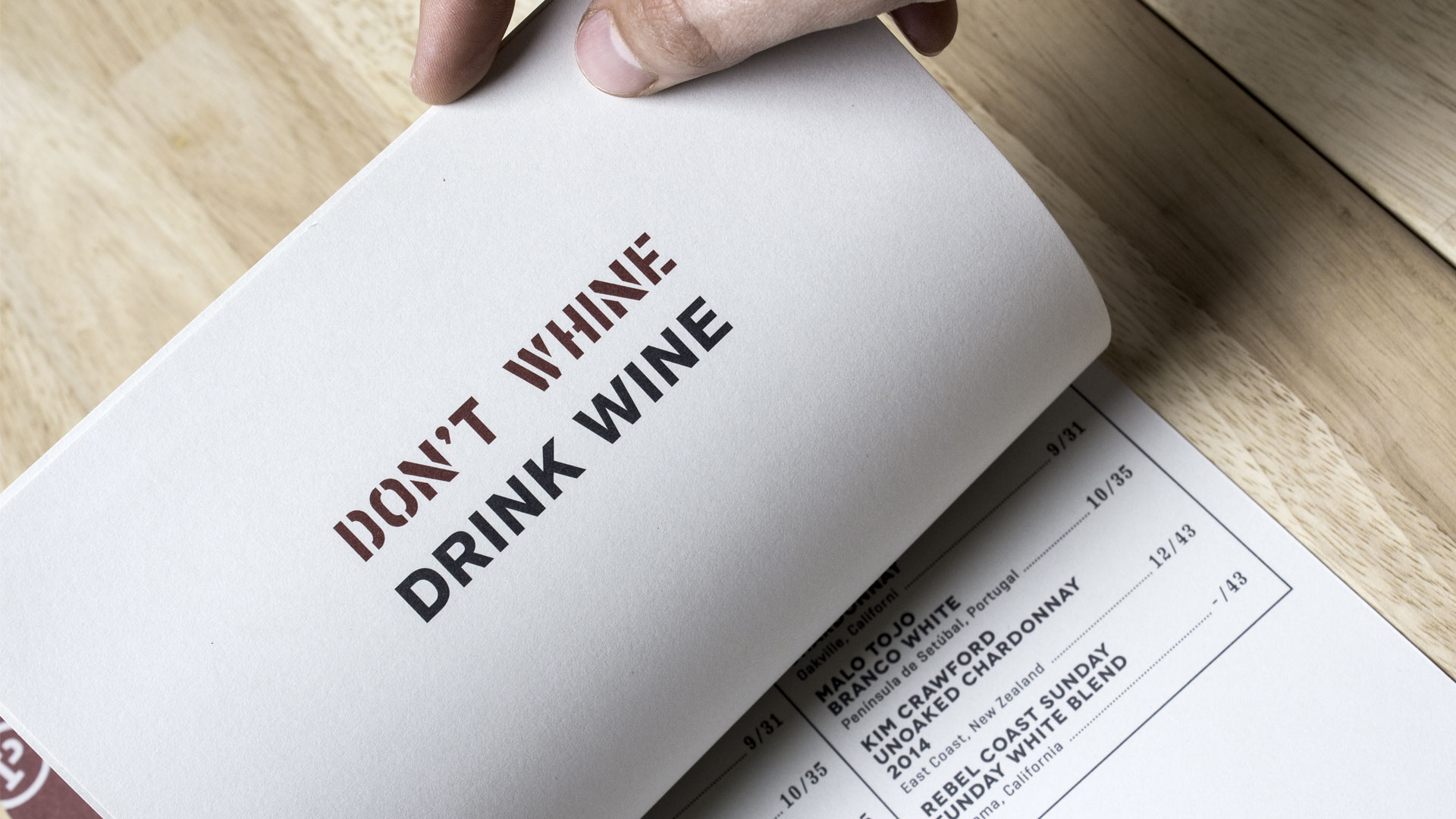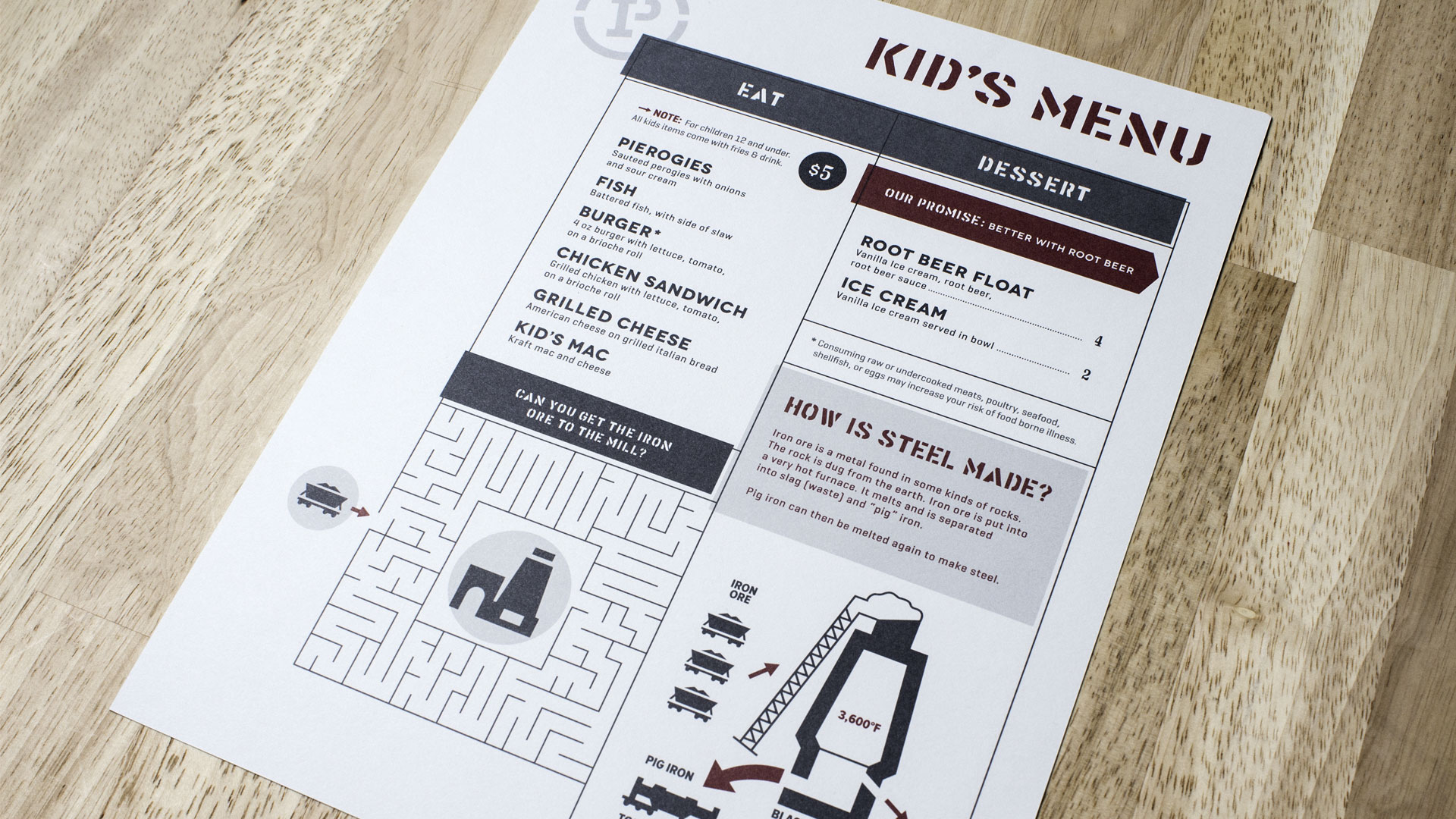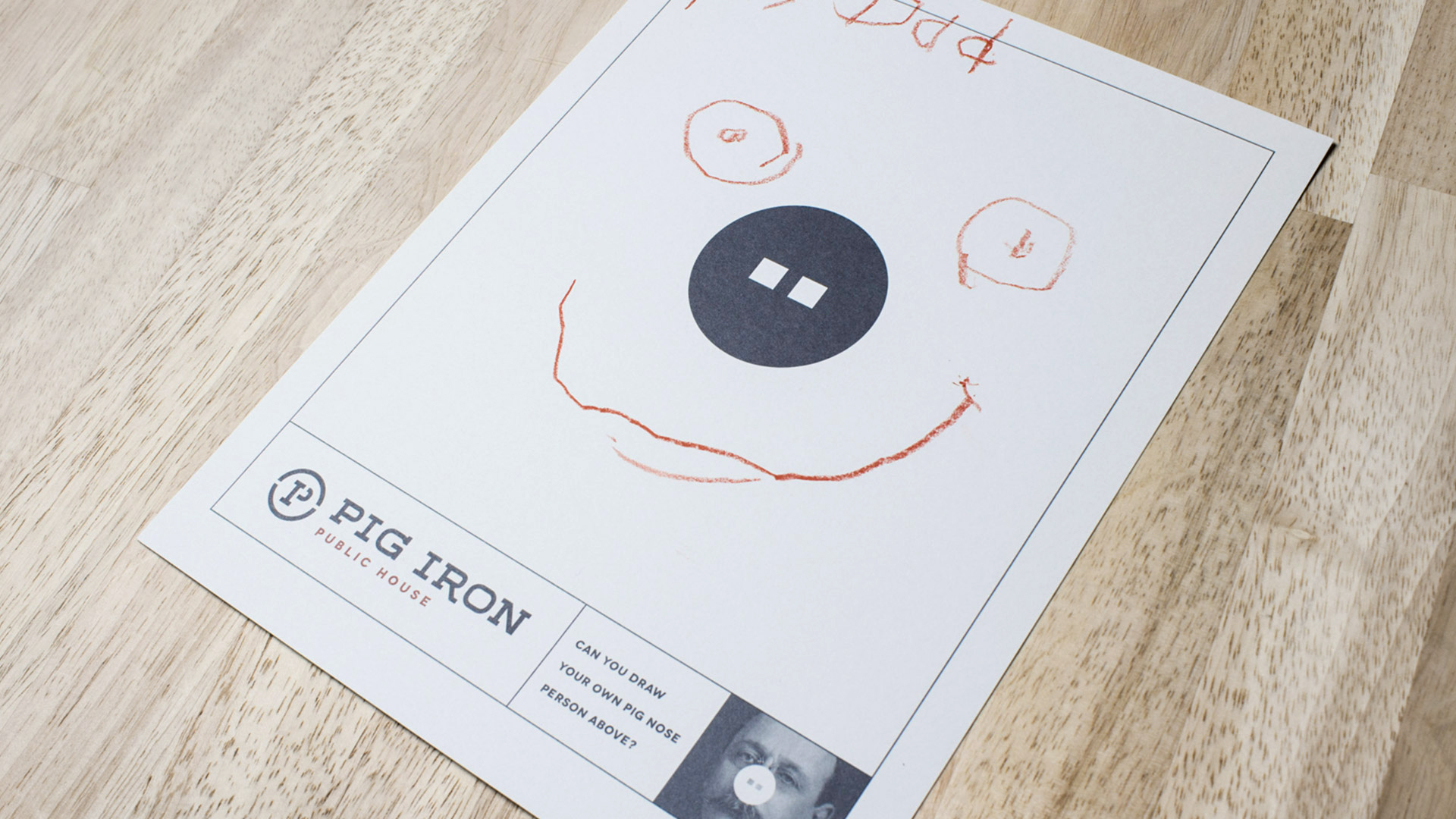 ADVERTISING & PROMOTION
In designing merchandise, in-house promotion, events and advertising, W|W successfully extended the Pig Iron personality into these important brand signals.  W|W's creative efforts also included the naming convention and label for Pig Iron's crowlers (750ml to-go cans) as "keglets", as well as the name and label for Local 66, a red IPA brewed exclusively for Pig Iron by North Country Brewing Co.  For Pig Iron's tap takeover coined the Millvale Flood that featured two breweries in Millvale, W|W designed the advertising and branded merchandise.
The ongoing social media campaign encourages patrons to take photos with the pig snout branded coaster and post online with a hashtag to earn rewards.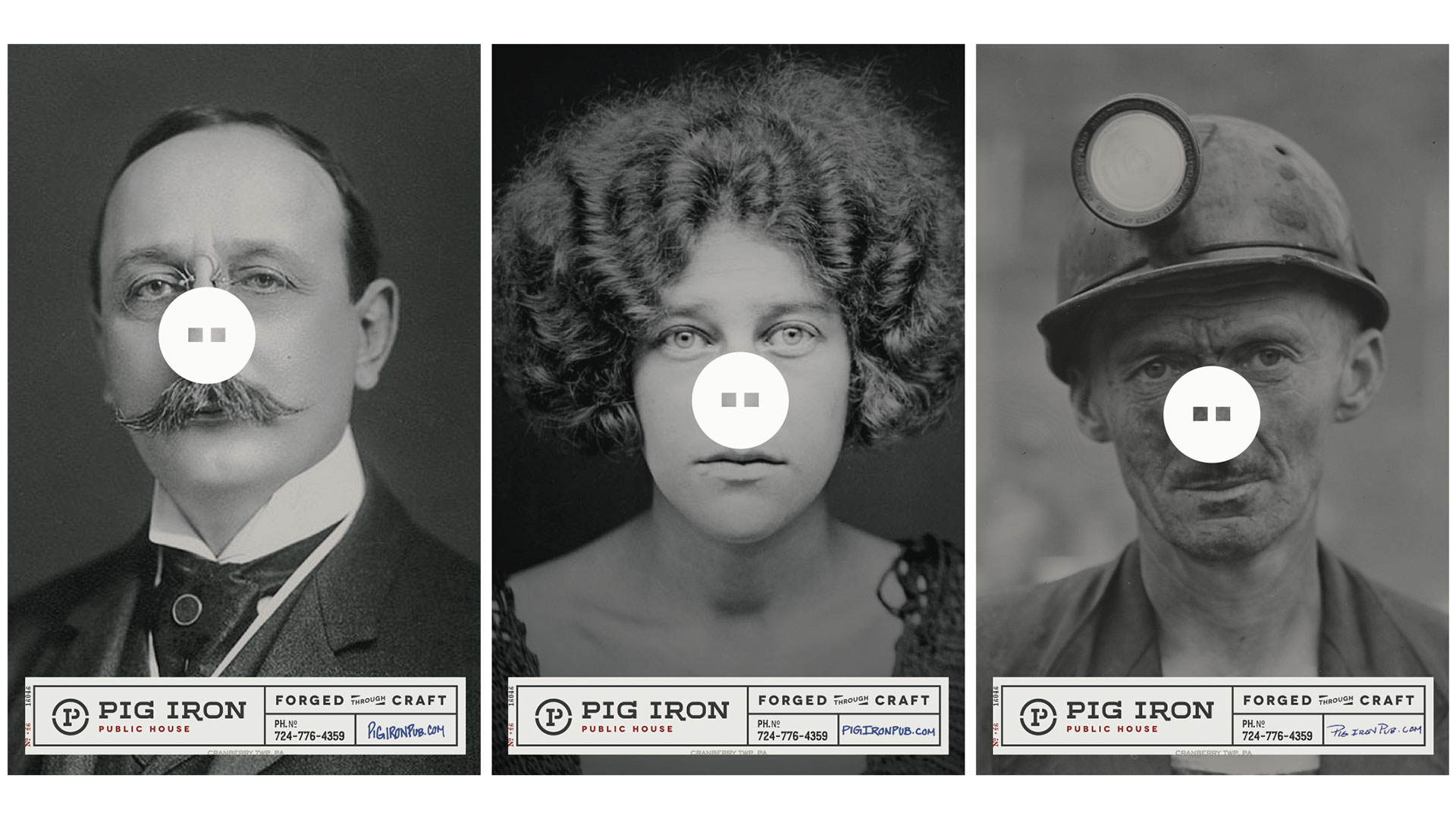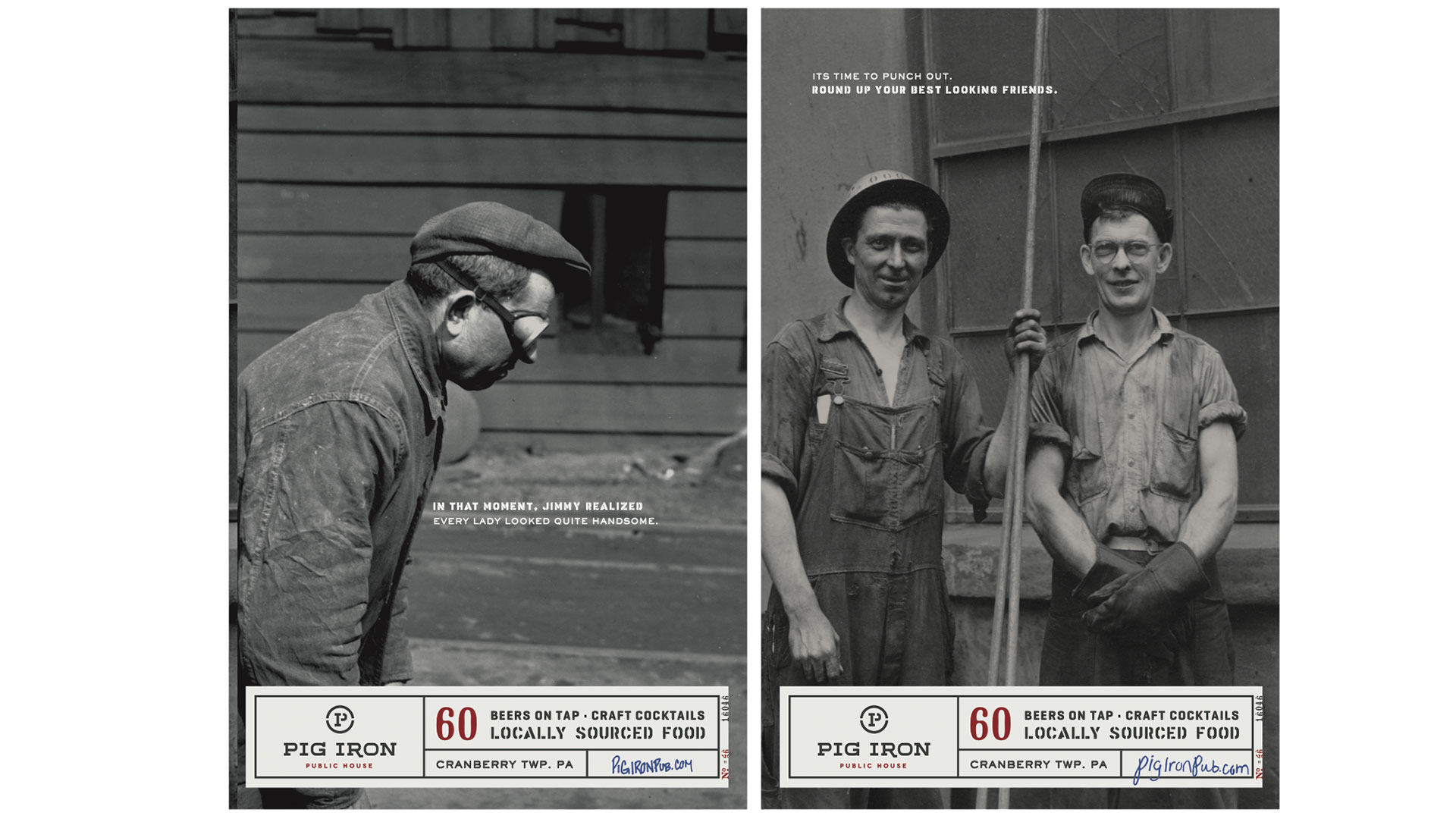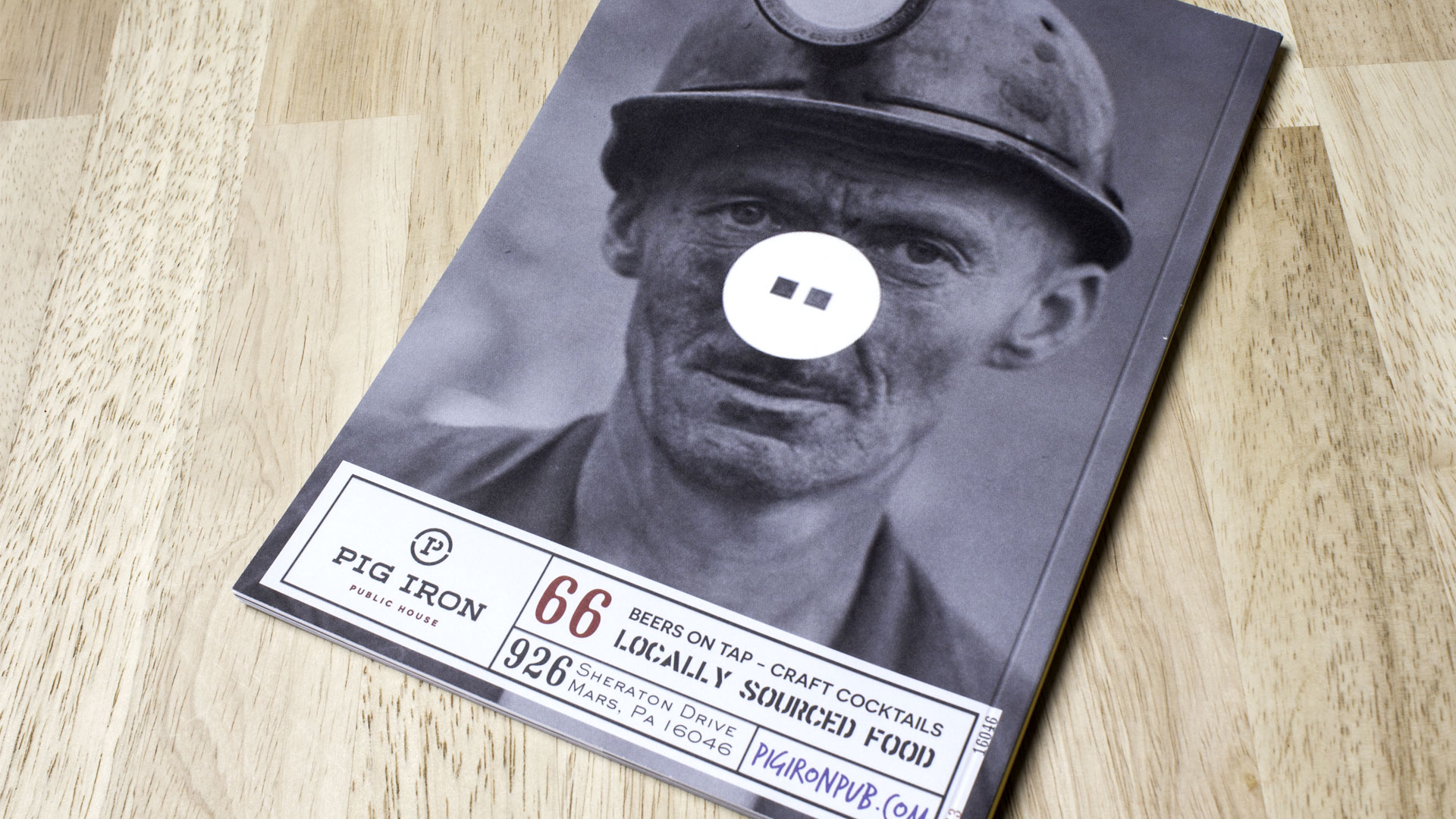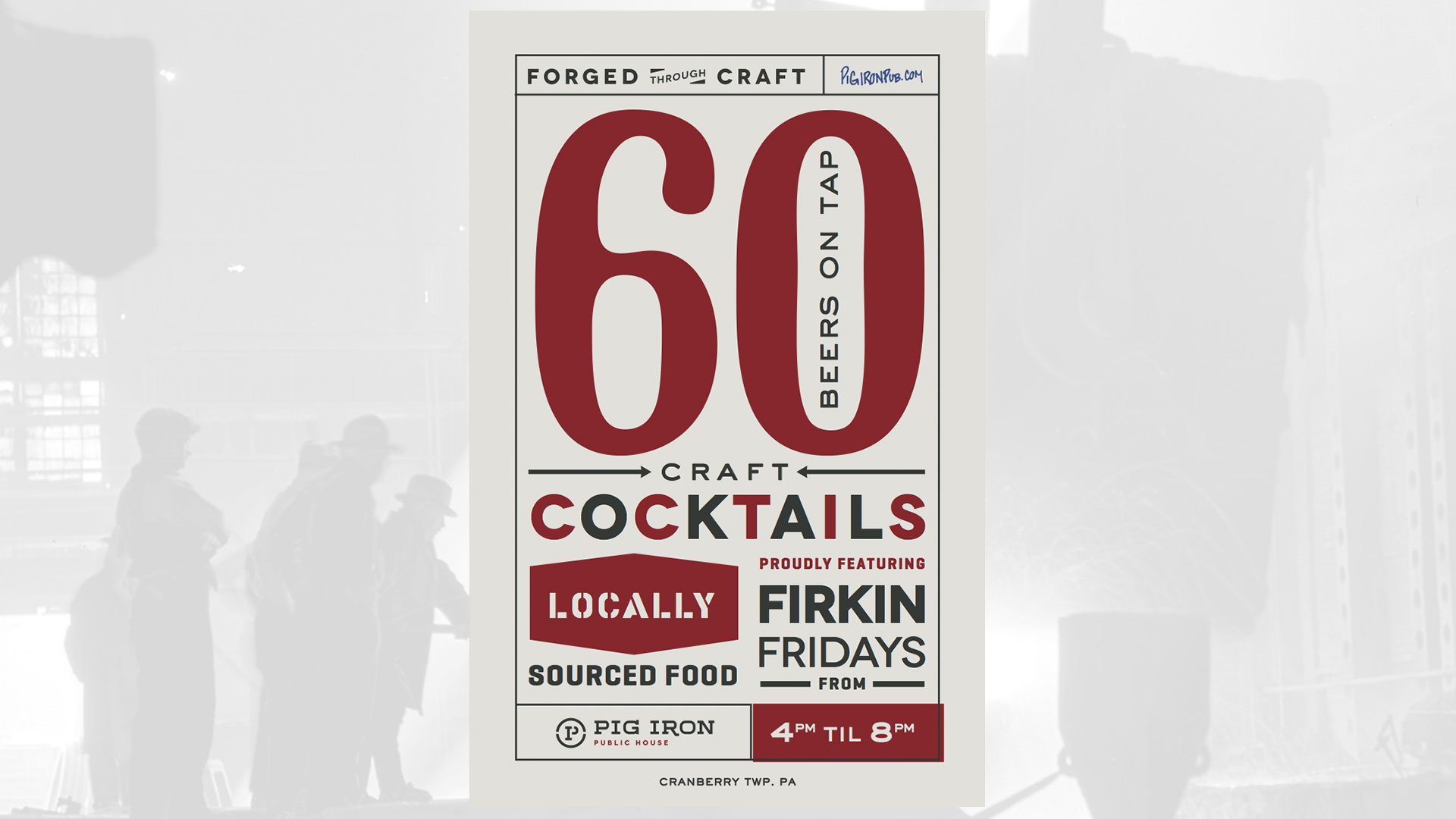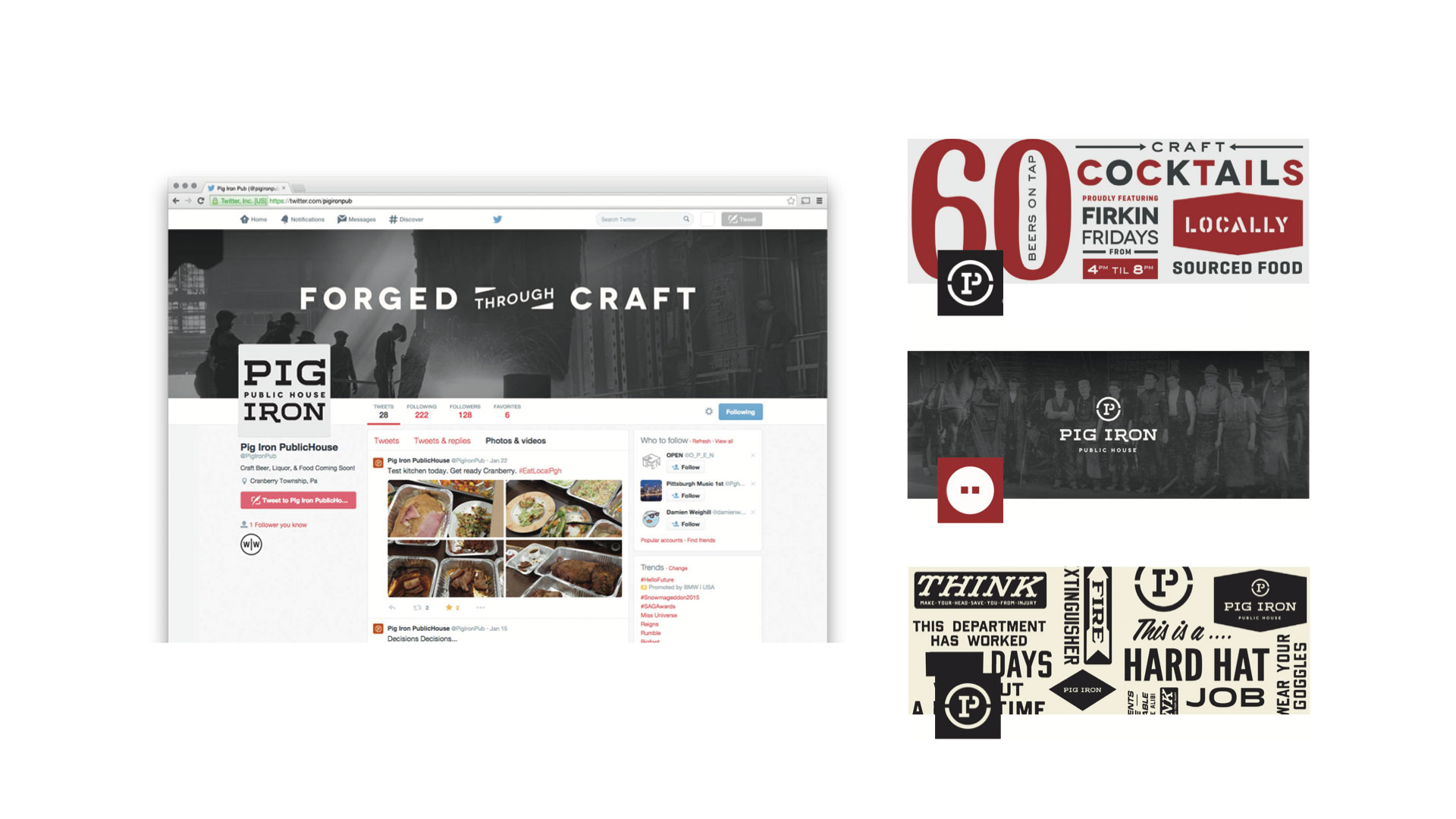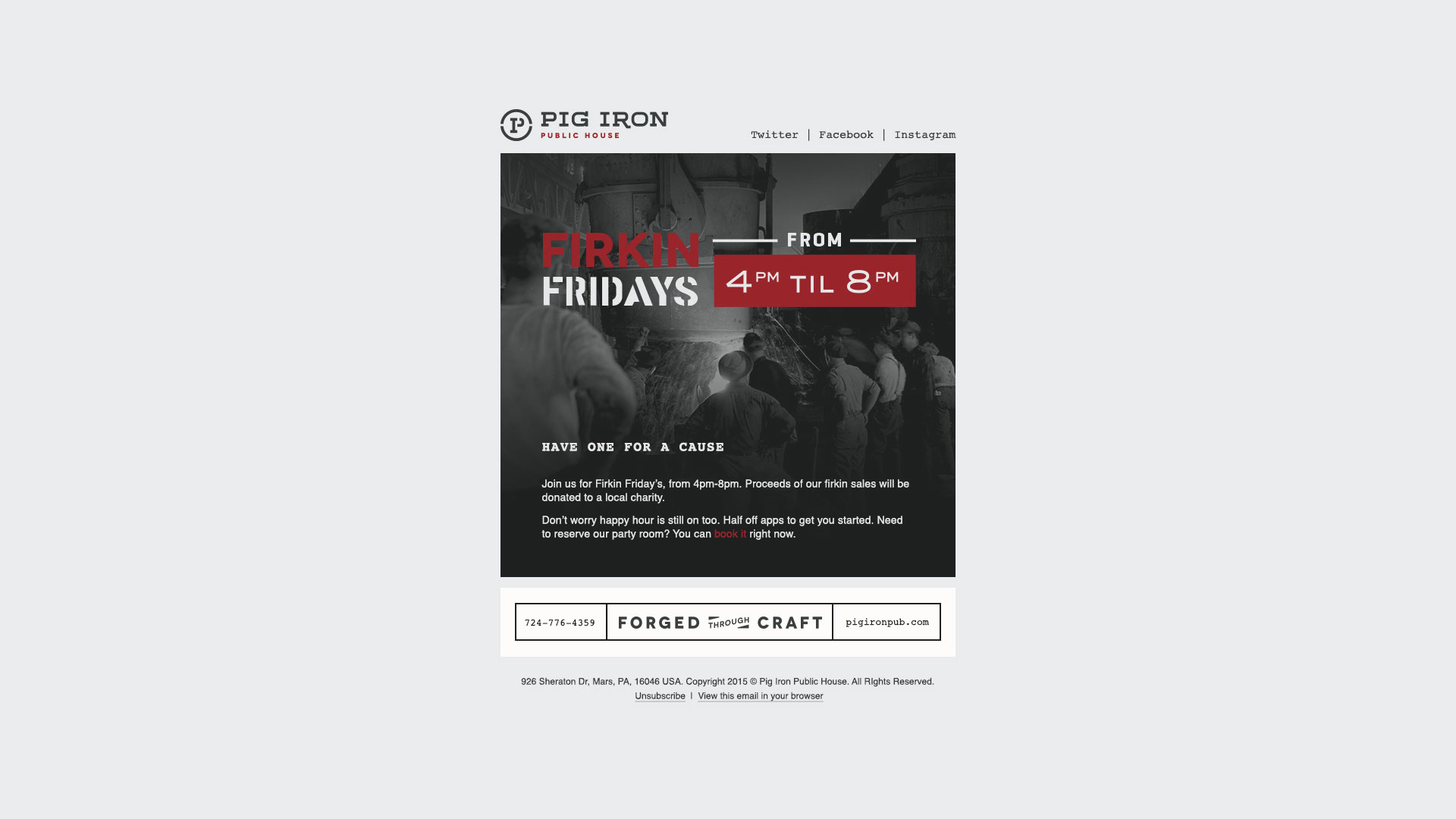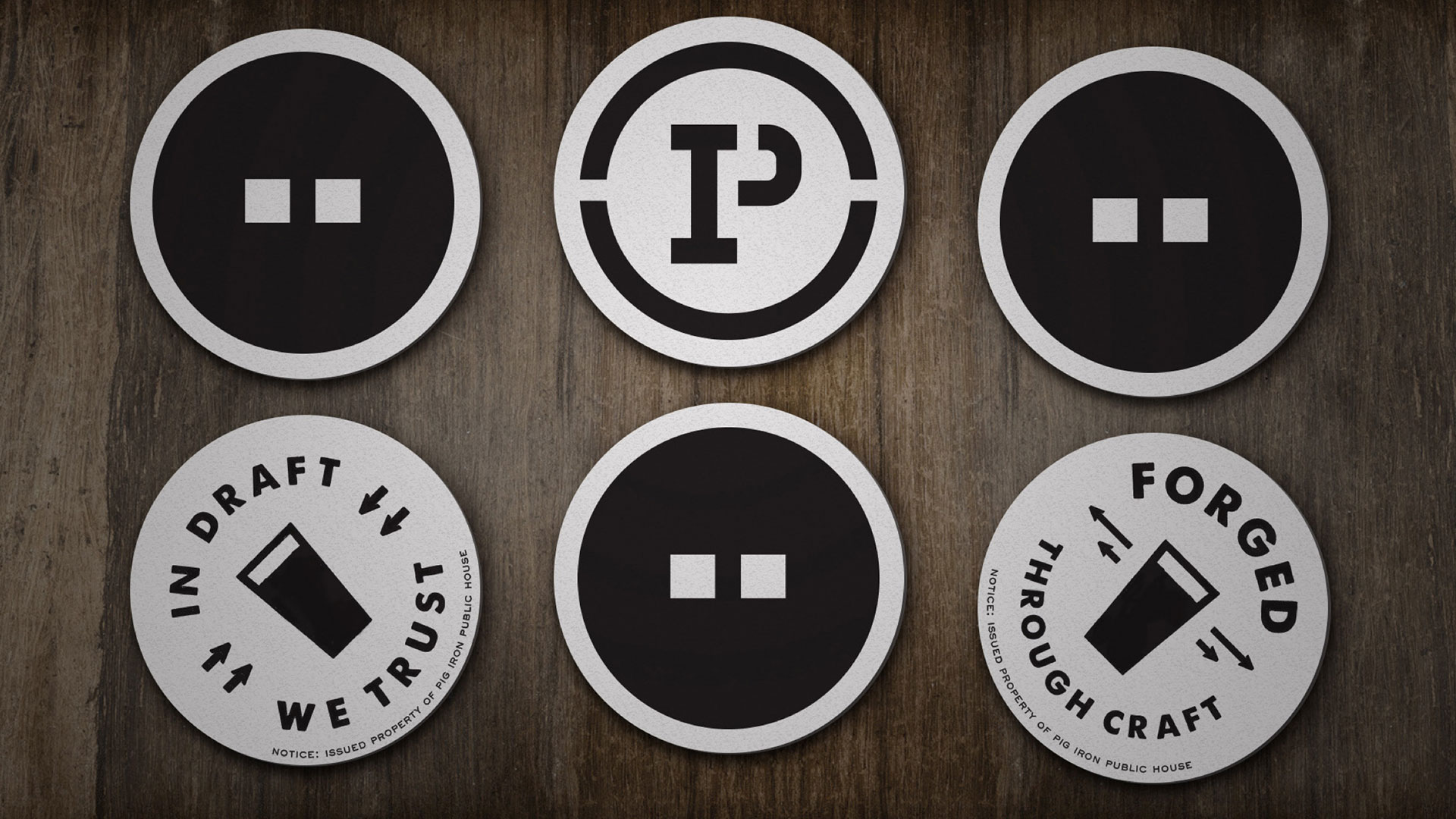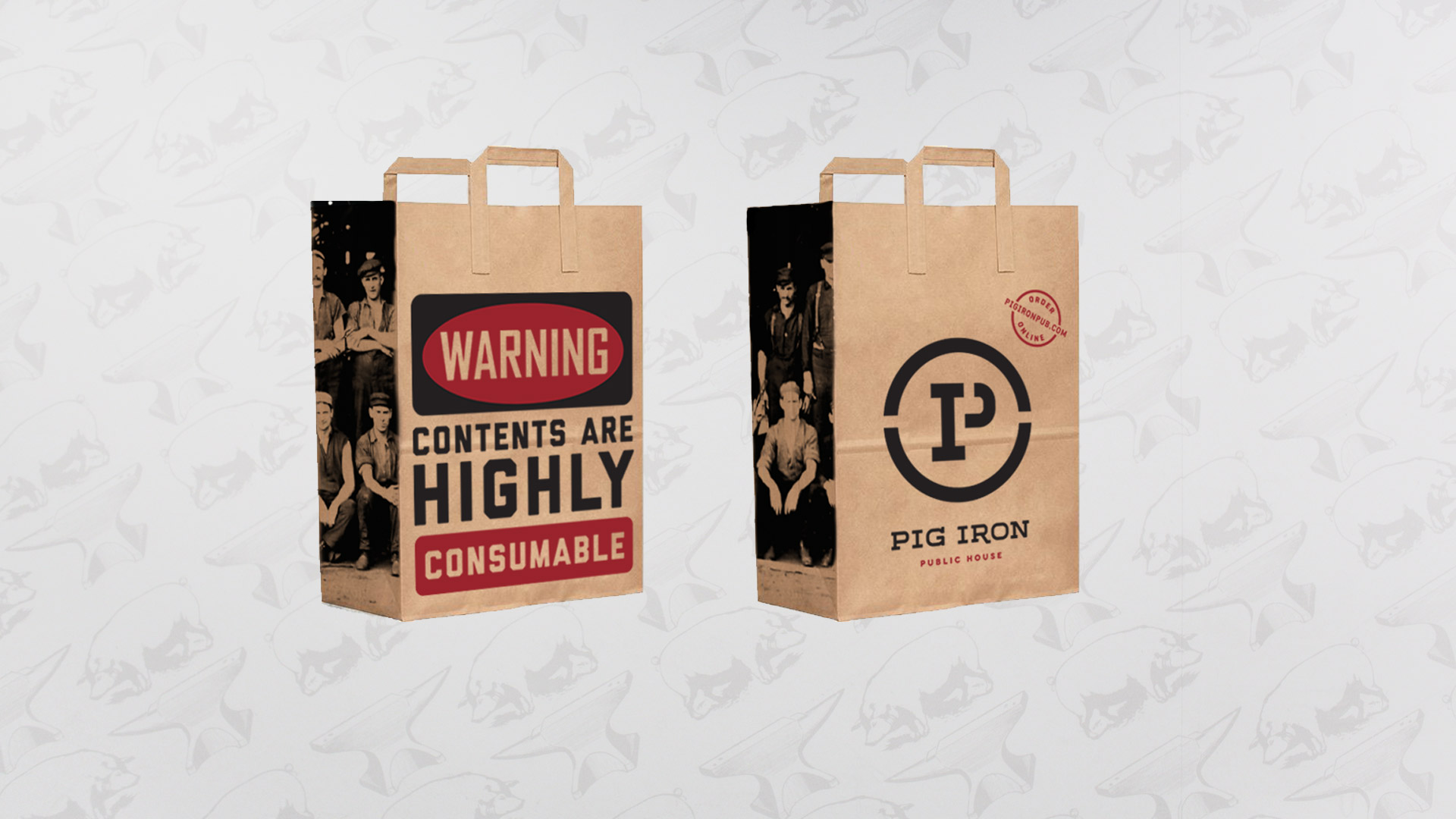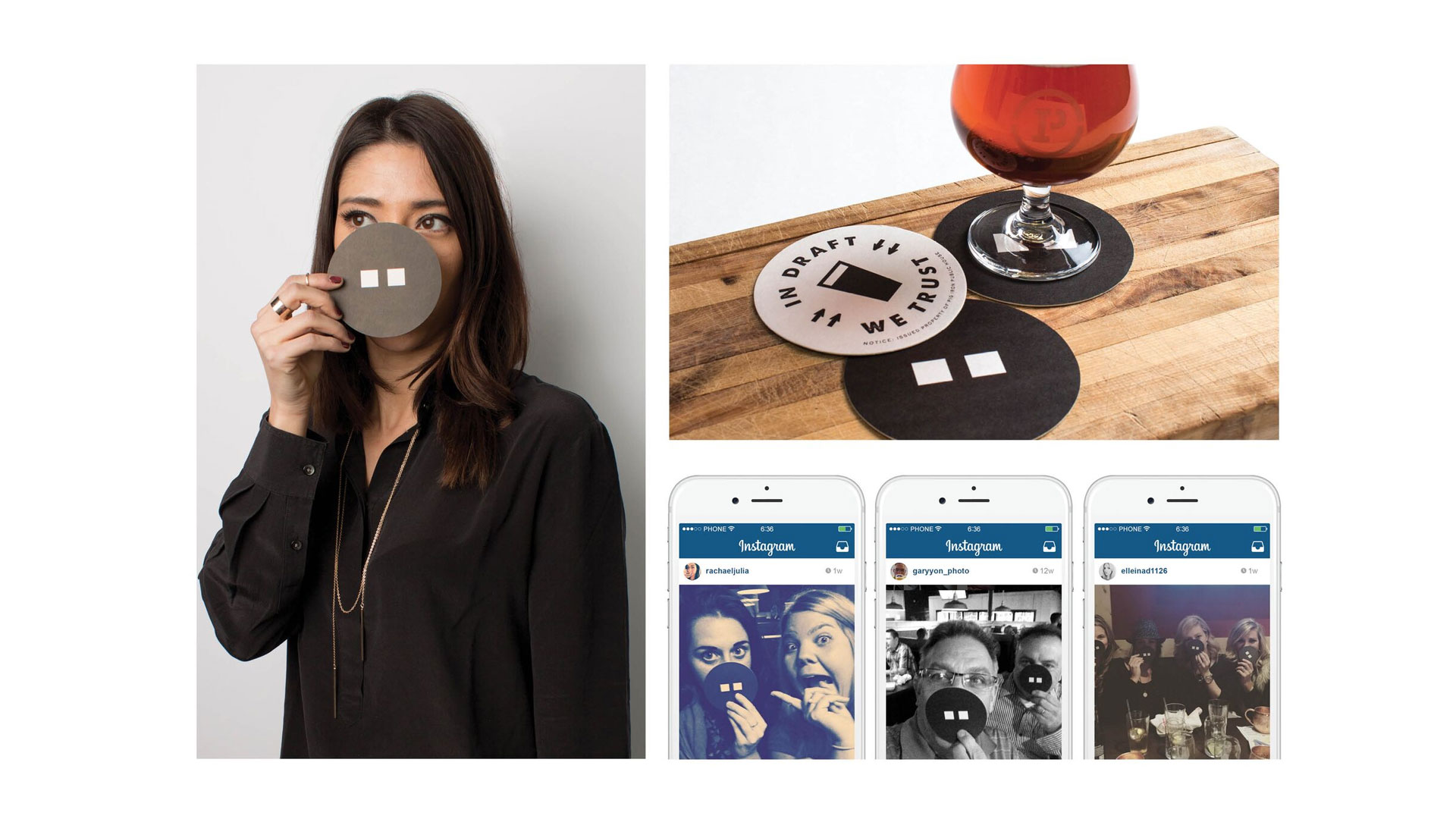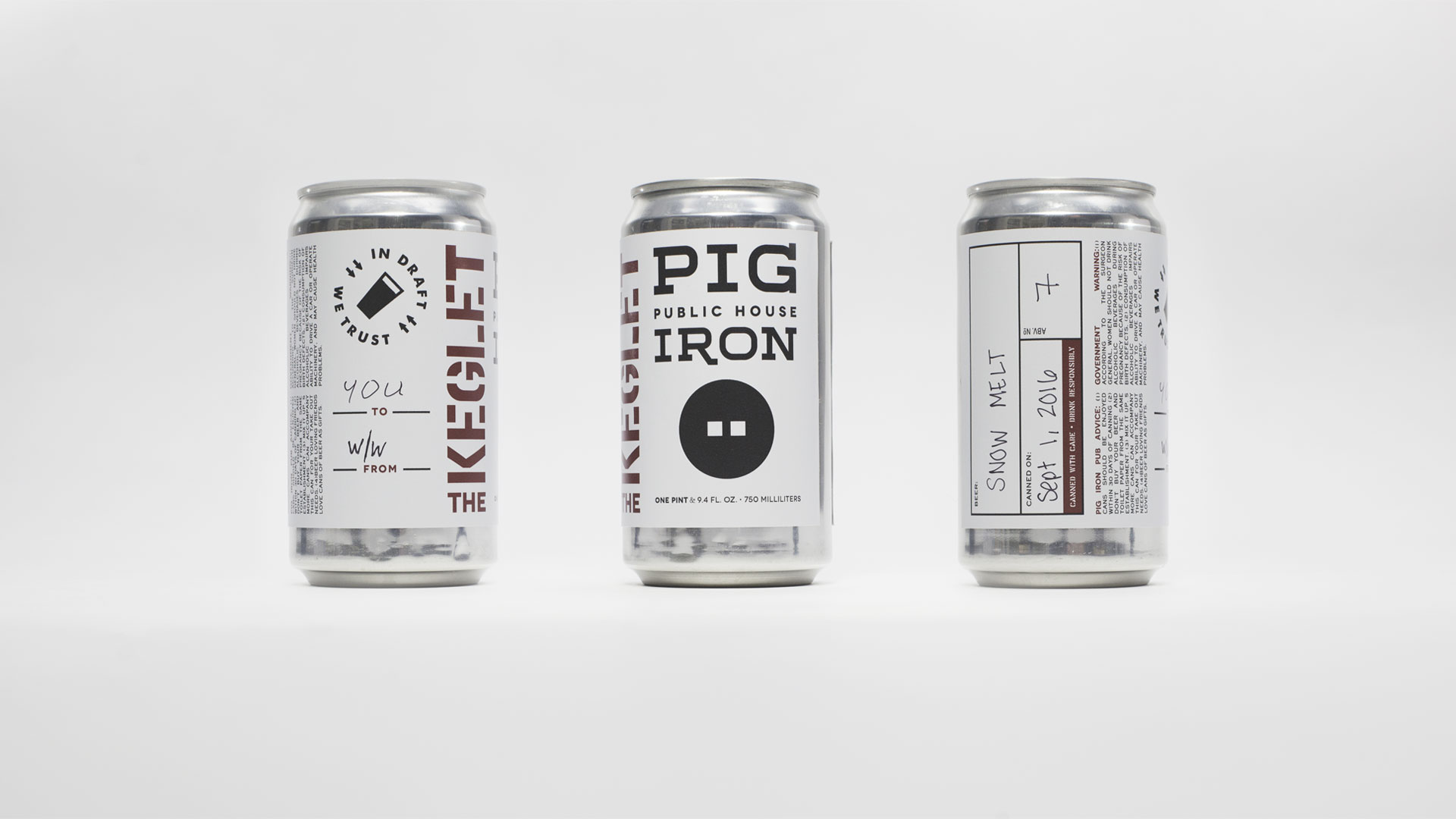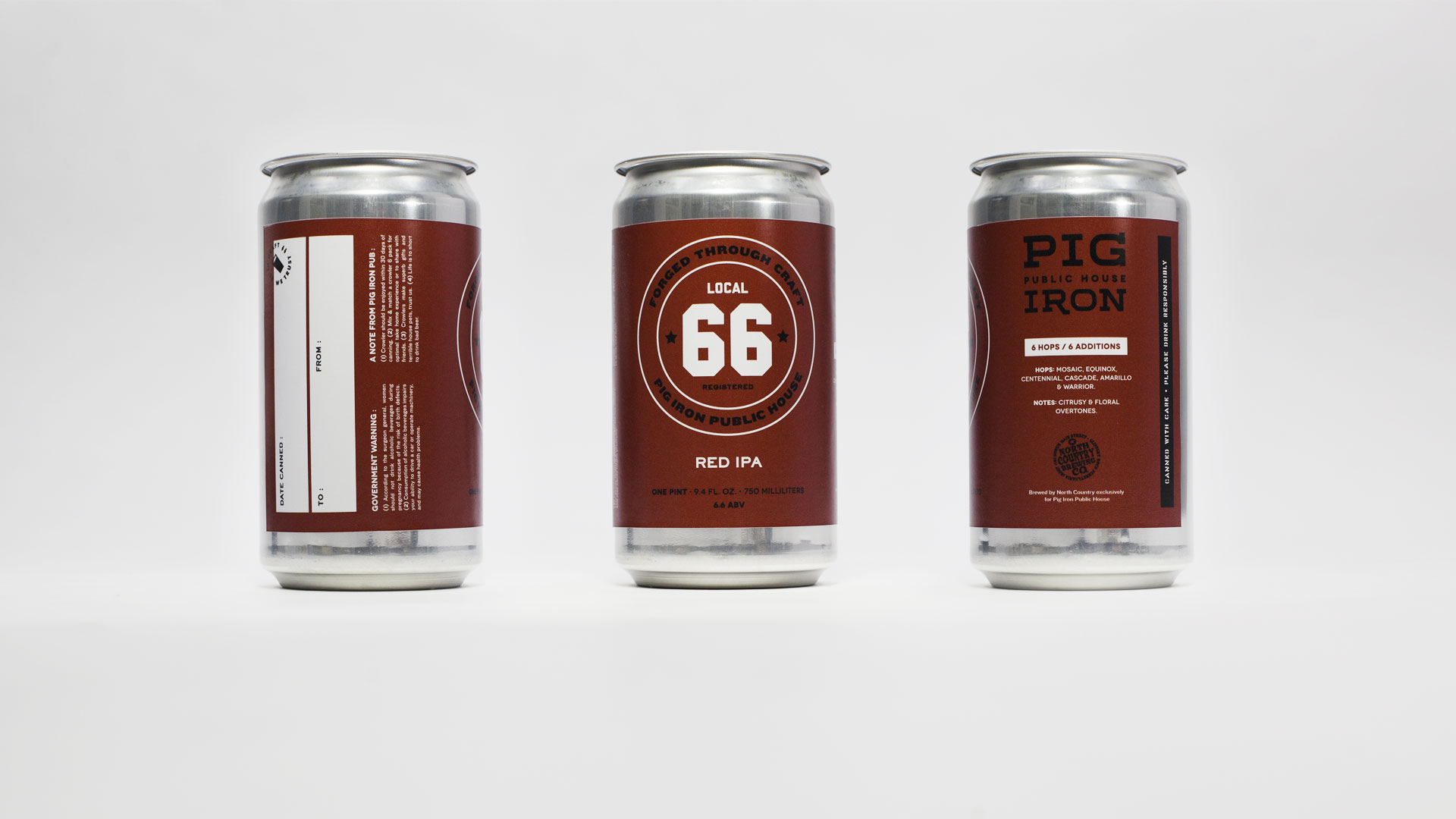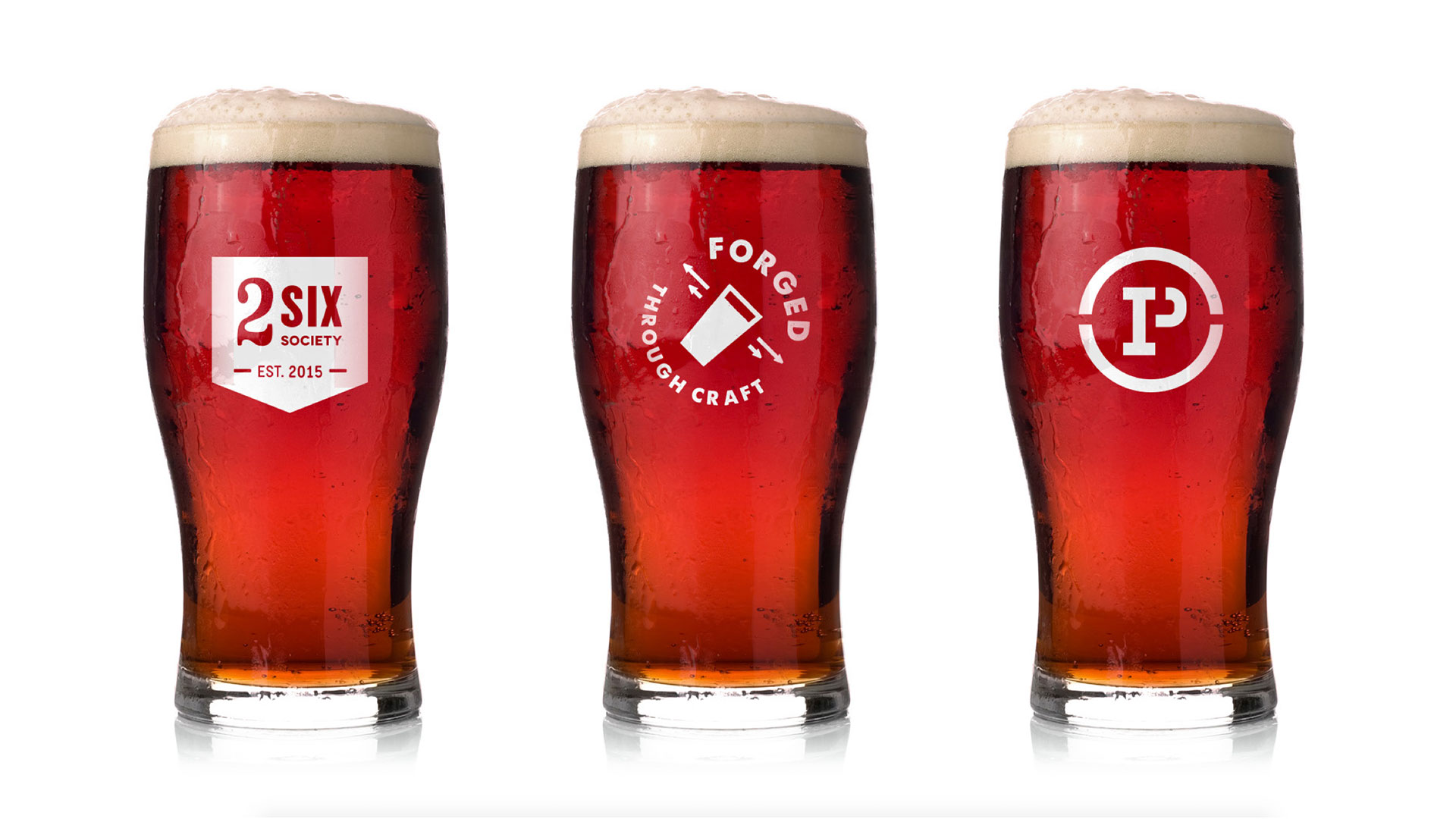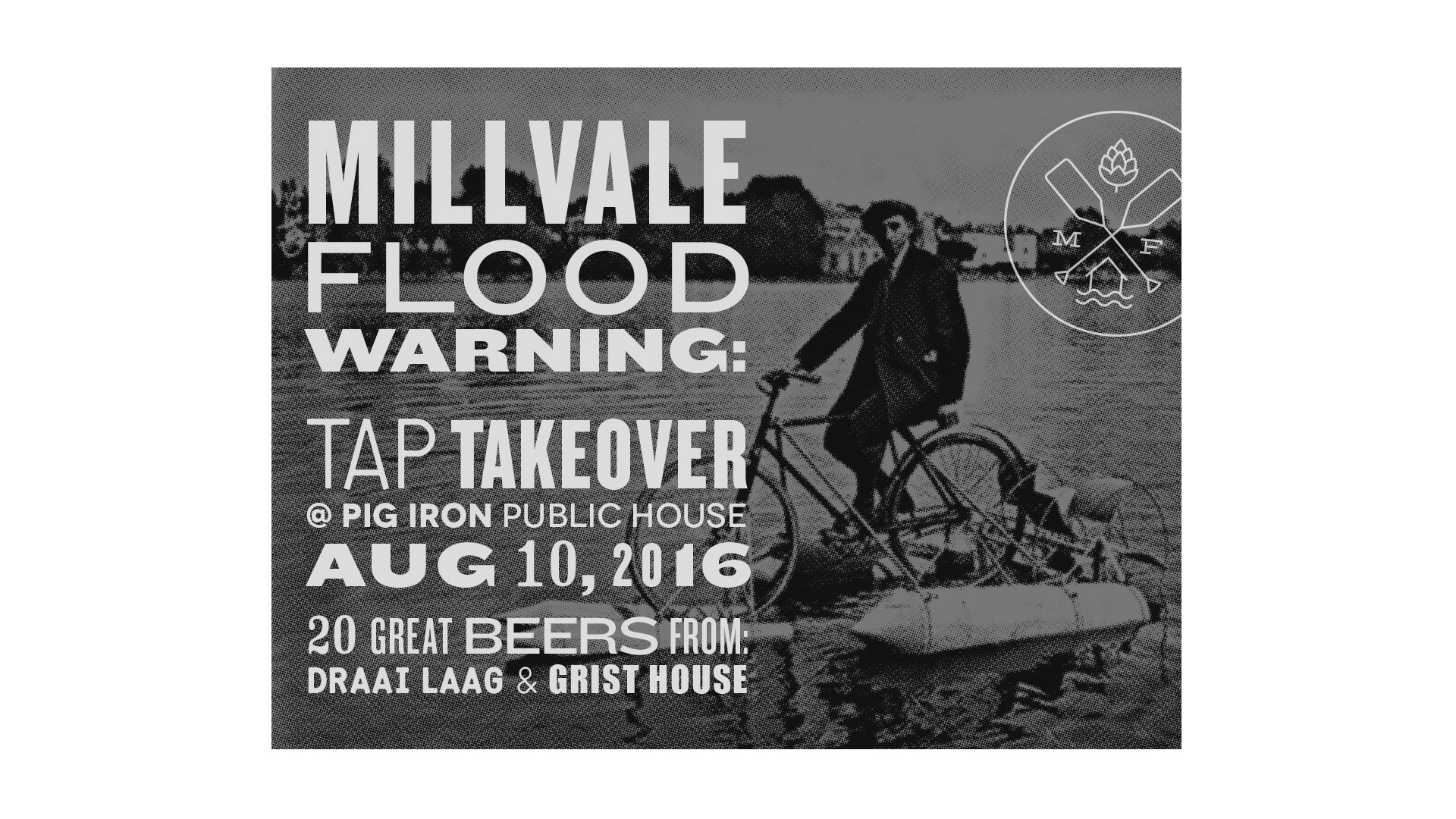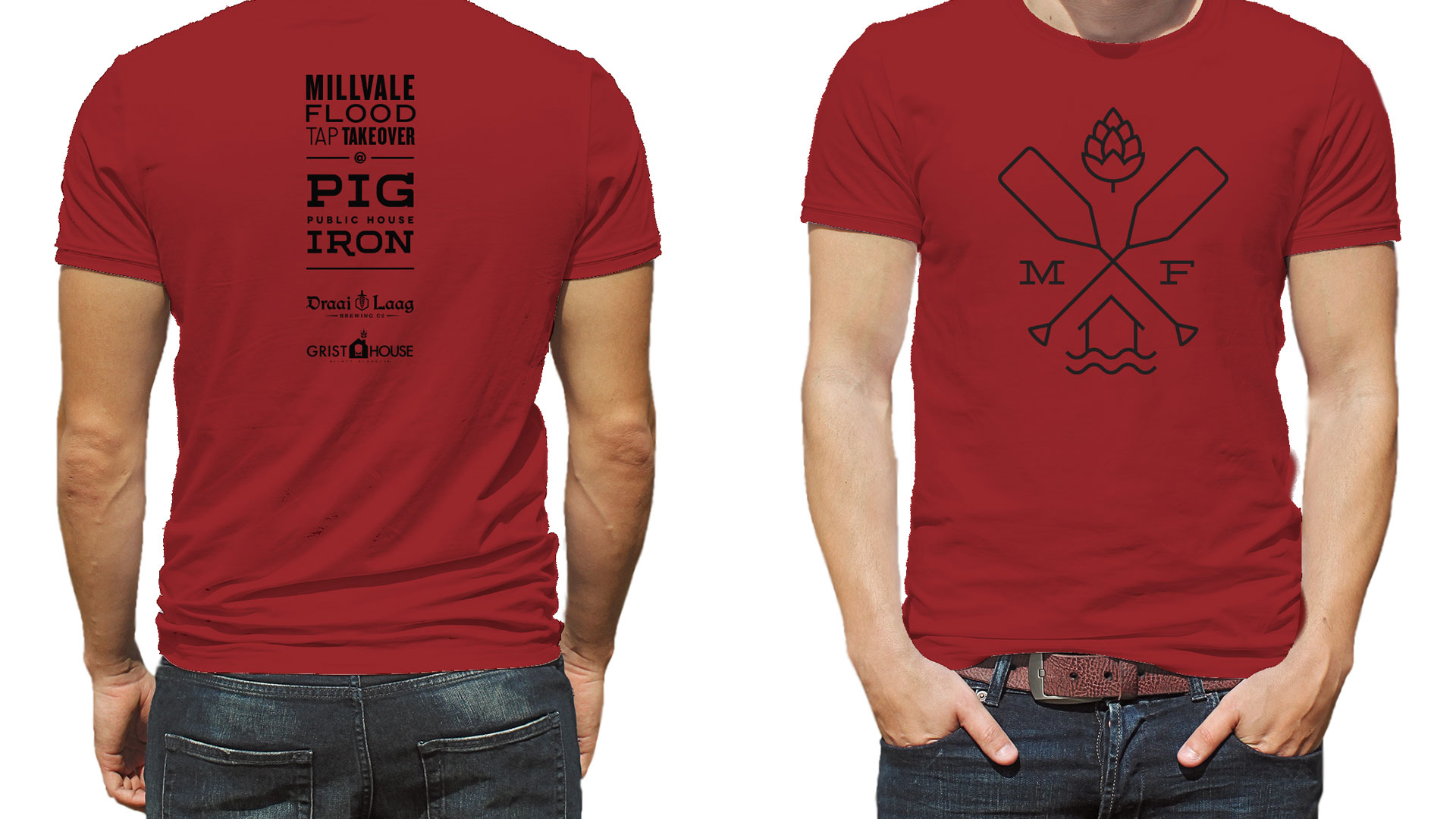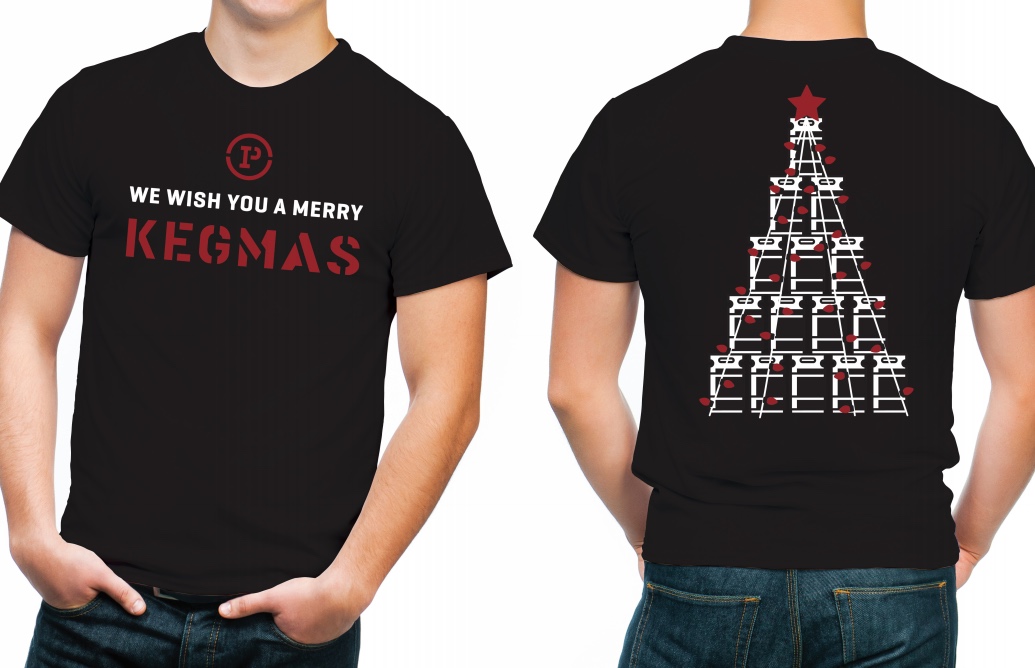 ENVIRONMENTAL ELEMENTS
Recognizing that branded environments are one of the most powerful ways to engage an audience, we leverage our integrated approach to design compelling experiences. This was critically important when transforming the former Longhorn Steakhouse space into something uniquely Pig Iron.