MAUNA KEA RESORT AND BEACH HOTEL
TIMELESS HAPPENS HERE
An 1,800-acre oceanfront resort located on gorgeous white sand beaches, Mauna Kea Resort is the singular home to two of the Island of Hawaii's best hotels, Mauna Kea Beach Hotel and The Westin Hapuna Beach Resort. Opened in 1965, Mauna Kea Beach Hotel is a historic resort hotel with an iconic brand. With formative assets that include an Asian art collection, mid-century architecture, expansive sandy beach, championship-level golf, and luxury accommodations, W|W was commissioned to help reposition the resort on an island (and state) filled with luxury beach resorts.
Recognizing that Mauna Kea is not the average Hawaiian beach resort, W|W executed a rebranding for the resort that carefully balances the property's beloved heritage with the need to stay relevant for new guests while still being the "home" for generations of families that have been visiting year after year.
In addition to the brand platform (positioning, promise, messaging), W|W refined the visual identity, created an ad campaign, and designed marketing collateral that collectively distinguish Mauna Kea Beach Hotel from newer, less-storied luxury beach resorts up and down the Kohala coast.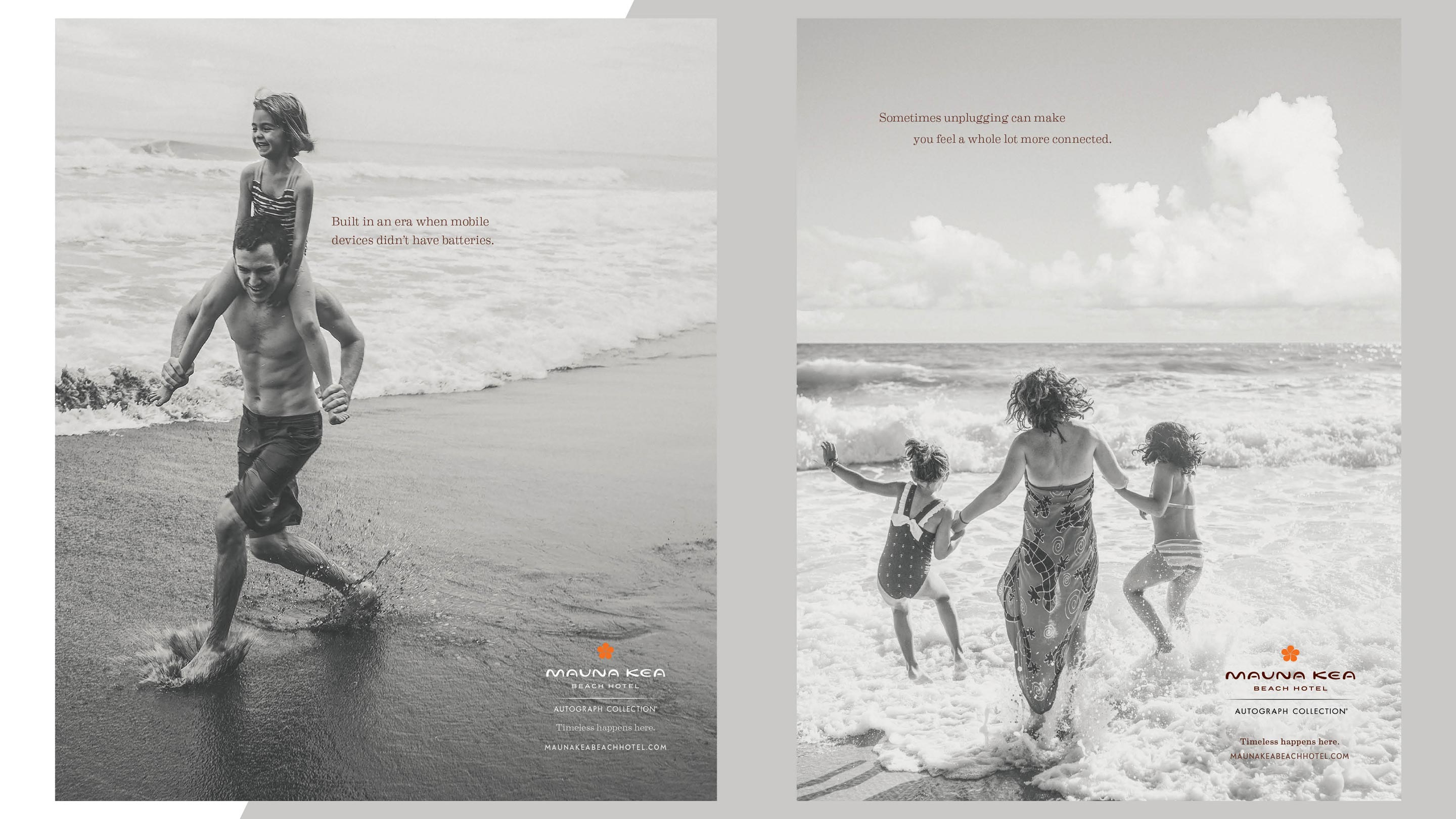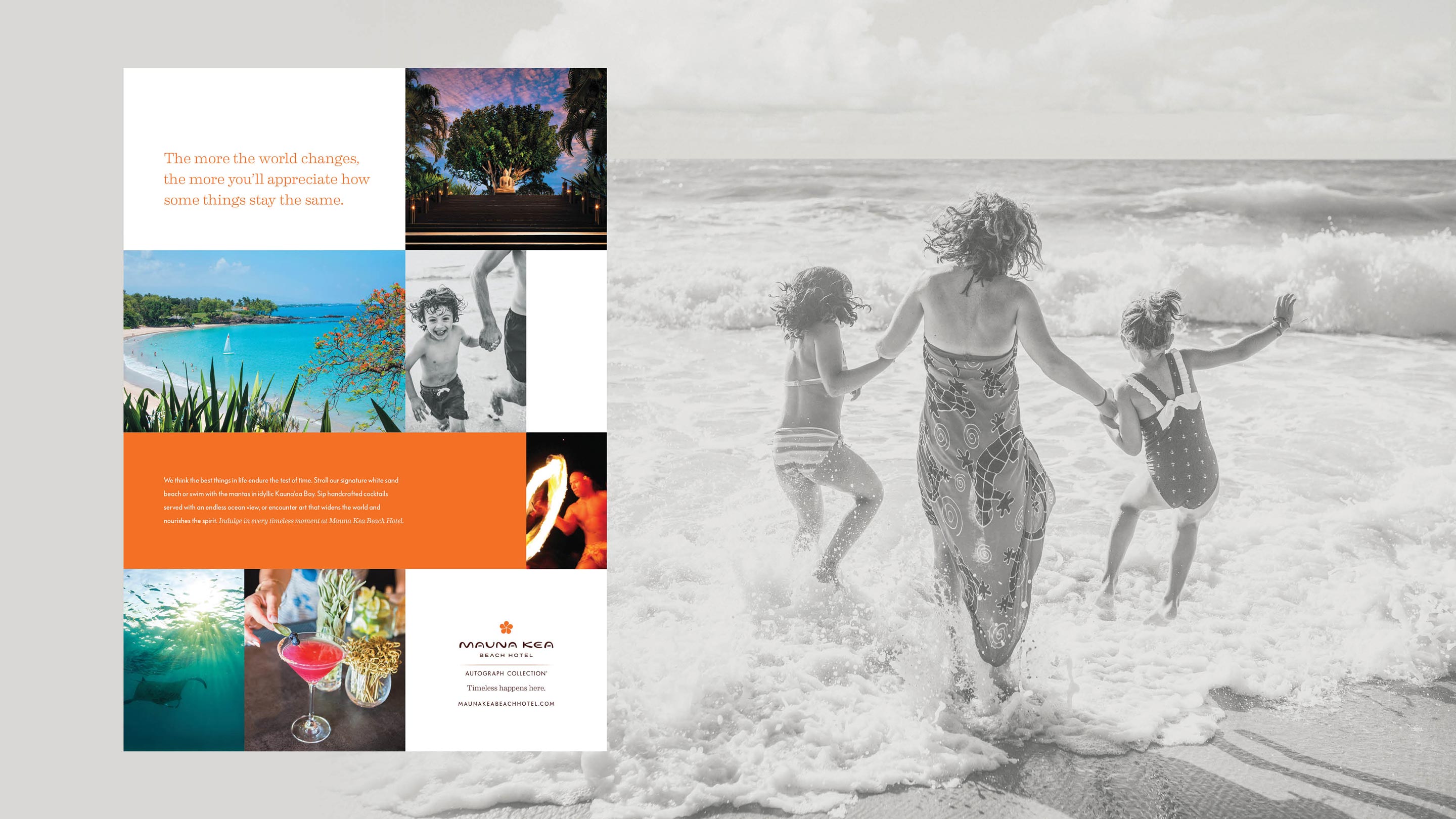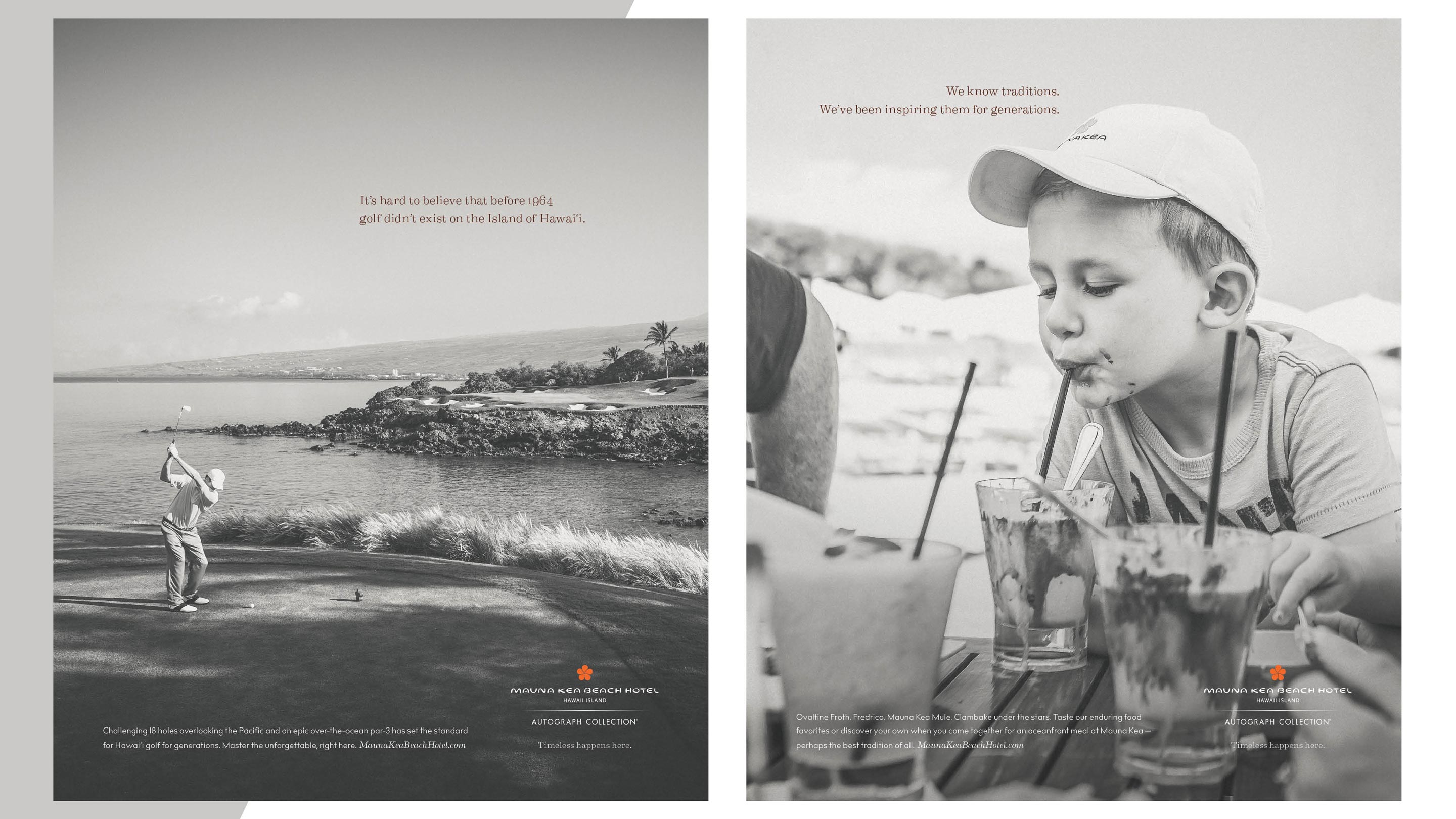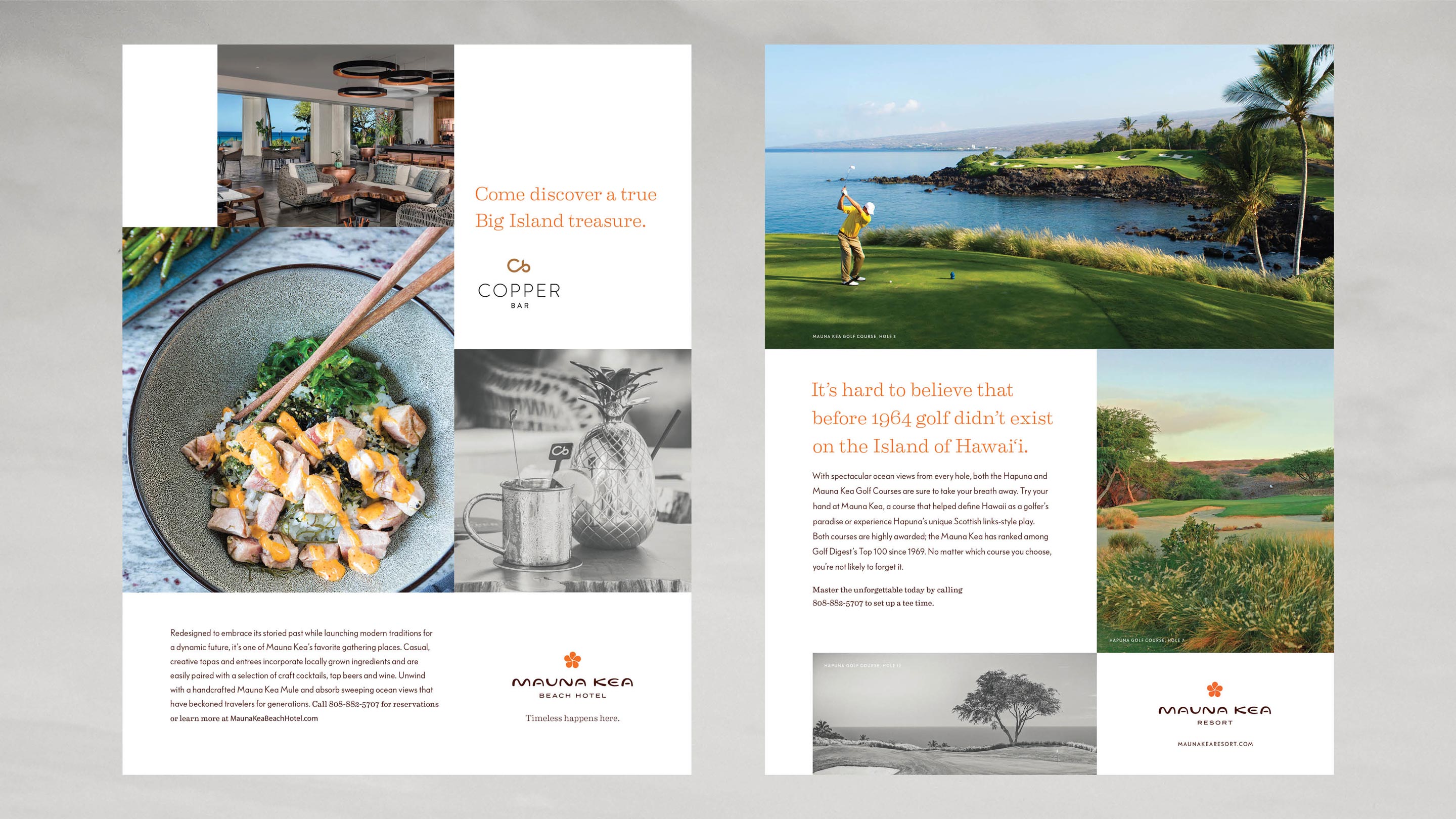 CAMPAIGN & COLLATERAL
The ad campaign created by W|W leverages duotone photography for a timeless look. The classic flower logo is the only color, in its iconic bright orange. The photography style and ad copy focus on the connections and memories that can be made even in this modern age with a return to the timeless magic and beauty of Mauna Kea Beach Hotel. Promotional ads that collage together color with duotone photography supplement the core campaign. The updated marketing collateral was designed with the same sensibility to maintain alignment across branded touchpoints.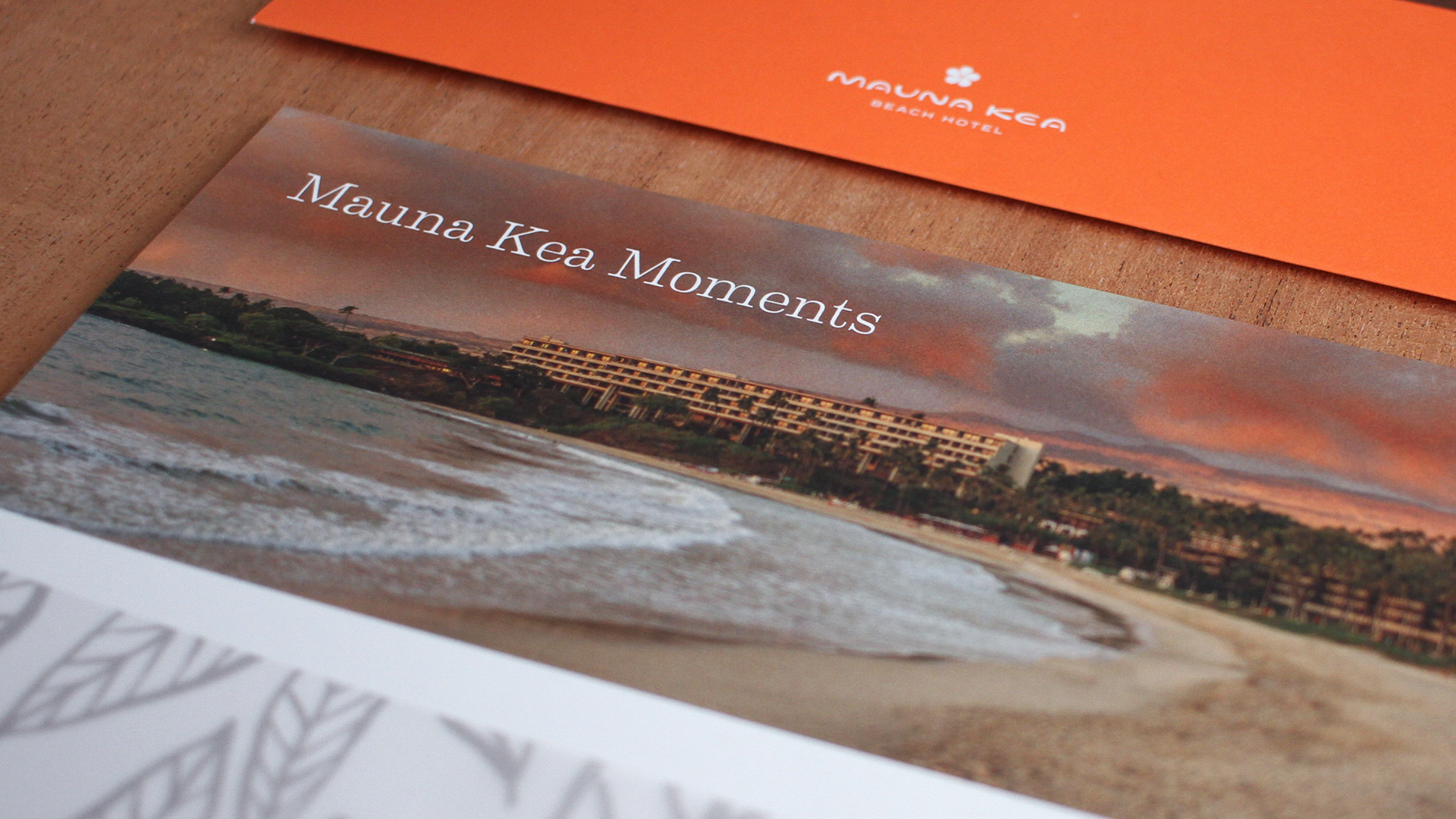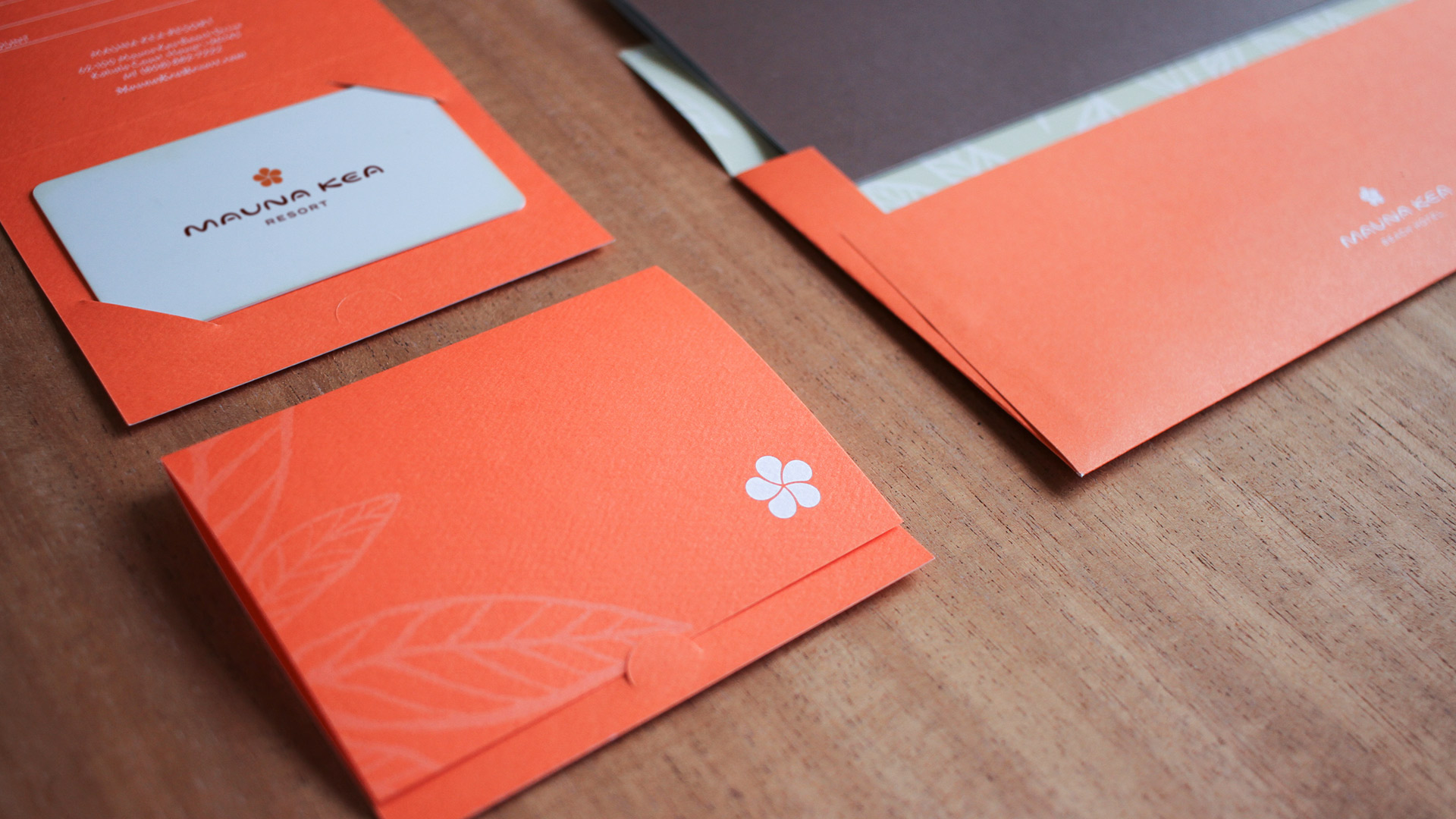 IDENTITY REFINEMENT
The historic Mauna Kea logo has generations of powerful brand recognition. To maintain that important equity, W|W carefully cleaned up some curves and spaces that must have been lost in translation when earlier versions of the assets were converted to digital.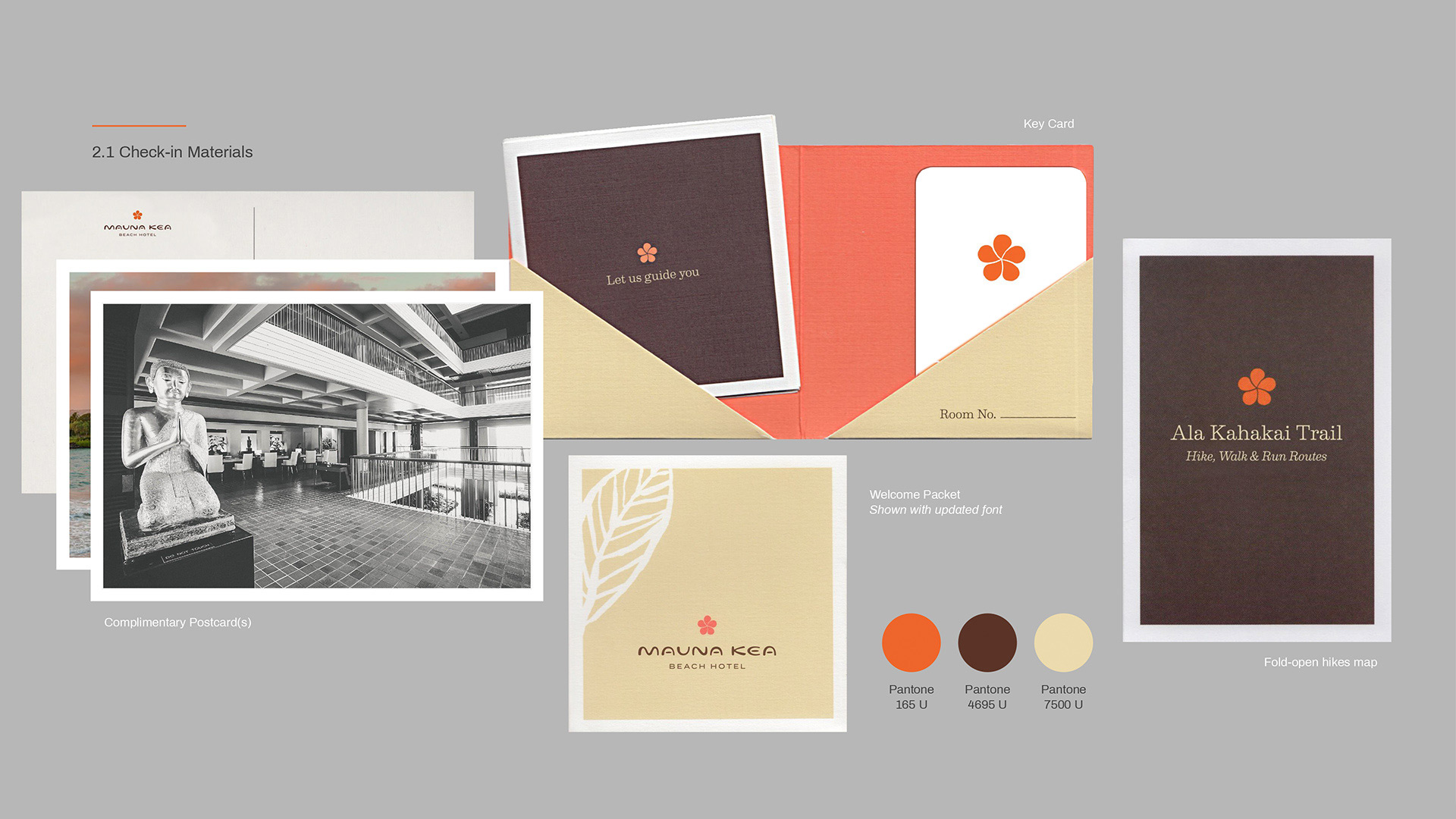 FAMILY-FRIENDLY
Part of what makes the Mauna Kea so great for families is comprehensive keiki (childrens') programming. To help support that programming, W|W designed a coloring book customized with whimsical scenes unique to Mauna Kea Resort.