LOCATIONS
LEADING YOUR WAY HOME
Founded in 1969, Locations LLC (formerly Prudential Locations) is a multi-faceted real estate company in Hawaii with a rich kama'aina tradition in the islands. The Locations website, a primary marketing tool and brand signal for the company, was originally designed to connect home buyers and sellers with the right tools to complete any real estate transaction by tapping into decades of extensive local experience and connections, as well as details of every listing —home, land or condo — on Oahu, Maui, Big Island, Kauai, Molokai and Lanai.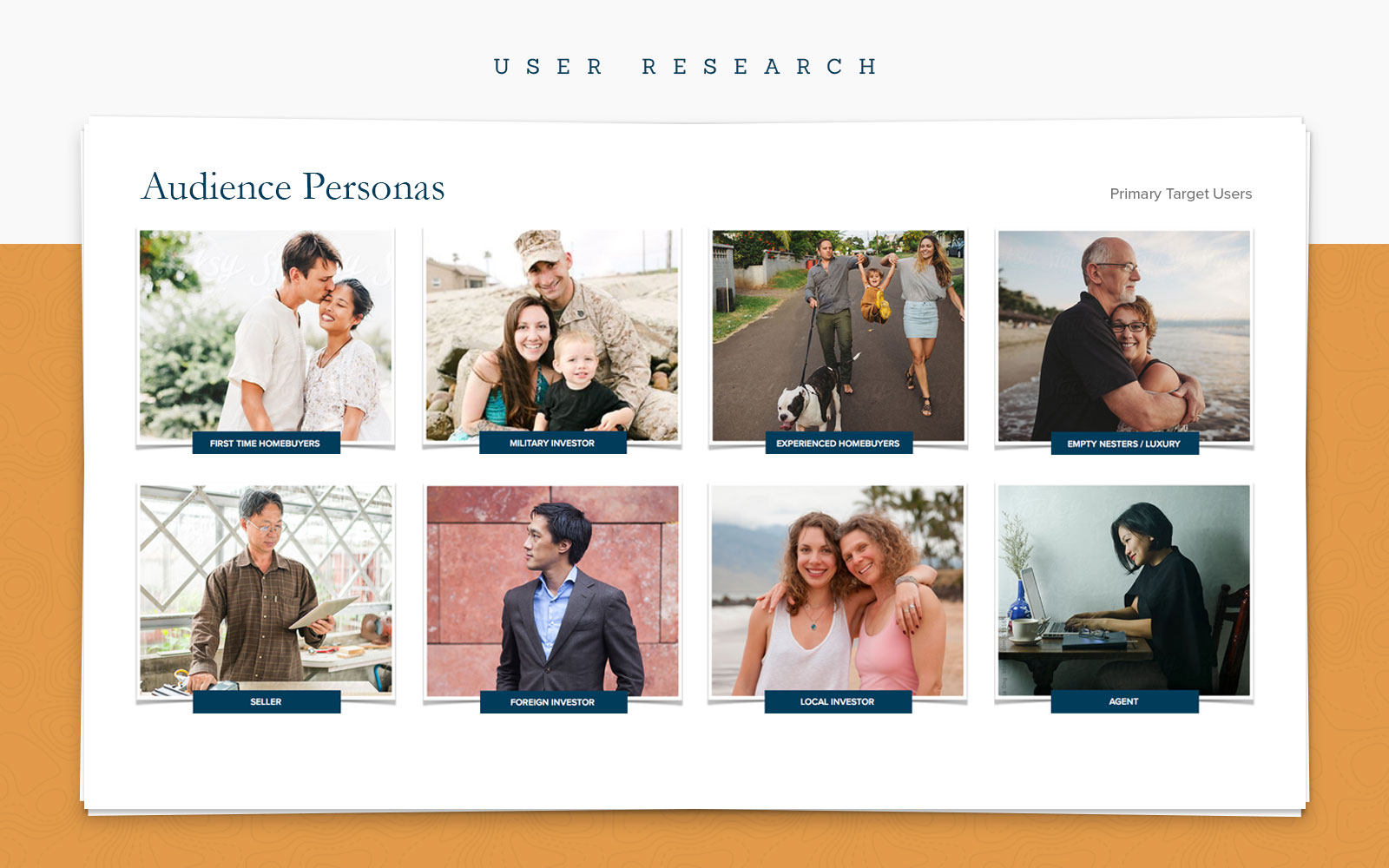 Wall-to-Wall Studios was hired to deliver user experience and user interface (UX/UI) consulting expertise to elevate the Locations website into the next generation of Hawaii real estate search, surpassing other local real estate search websites in search functionality, exclusive real estate data, market information, personalization and local knowledge.
The project's discovery phase included a comprehensive site audit, user survey, audience interviews and competitive evaluation.  Insights gained from discovery influenced the development of the audience personas, user flows and site architecture. 
W|W developed the brand's copy voice and personality and authored a Copywriting Style Guide for the site. In addition, W|W created the illustrations and provided art direction for the custom photography used throughout.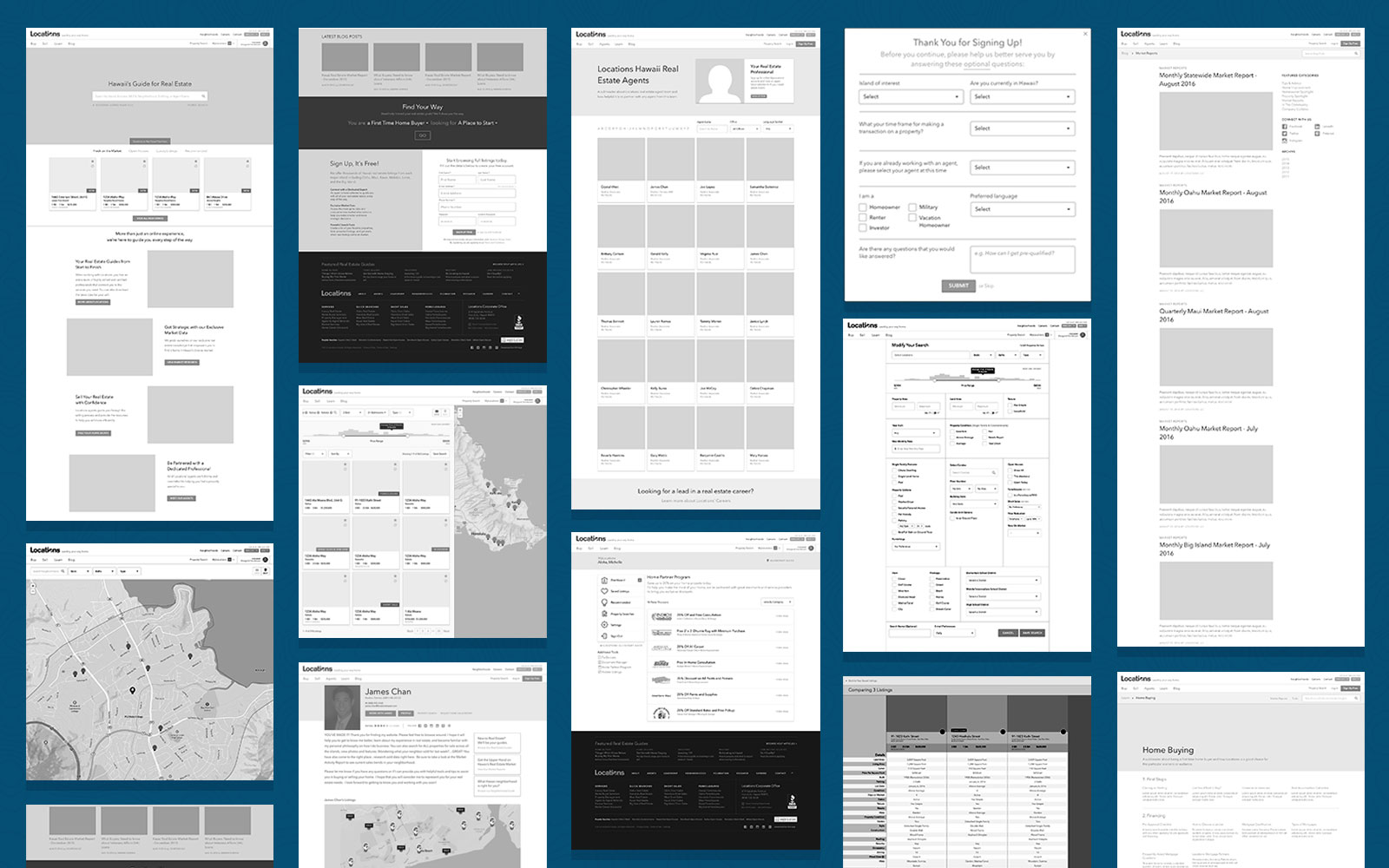 BEFORE AND AFTER
A side-by-side comparison of the old and new Locations website homepage illustrates the improved navigation and interface that is more intuitive and visually appealing.