LION COFFEE
MORE ROAR IN EVERY POUR
Lion Coffee has been one of the most iconic and recognized coffee brands in Hawaii for both locals and visitors alike, with a rich history dating back to origins on the US Mainland in 1864. W|W was chosen to guide the company through the process of a brand design refresh, it's first since Lion Coffee became a Hawaii brand in 1979. 
W|W conducted an in-depth brand audit and SWOT analysis to identify and understand the various target audiences, growing list of competitors and positioning within the industry. W|W developed the brand strategy, new corporate identity and integrated branding system (including all new designs for retail and specialty packaging, advertising and marketing collateral, merchandising, point-of-purchase materials, delivery vehicles, signage and a comprehensive brand standards guideline). 
The new packaging is available today at the Lion Café and General Store, at Hawaii retailers and at lioncoffee.com.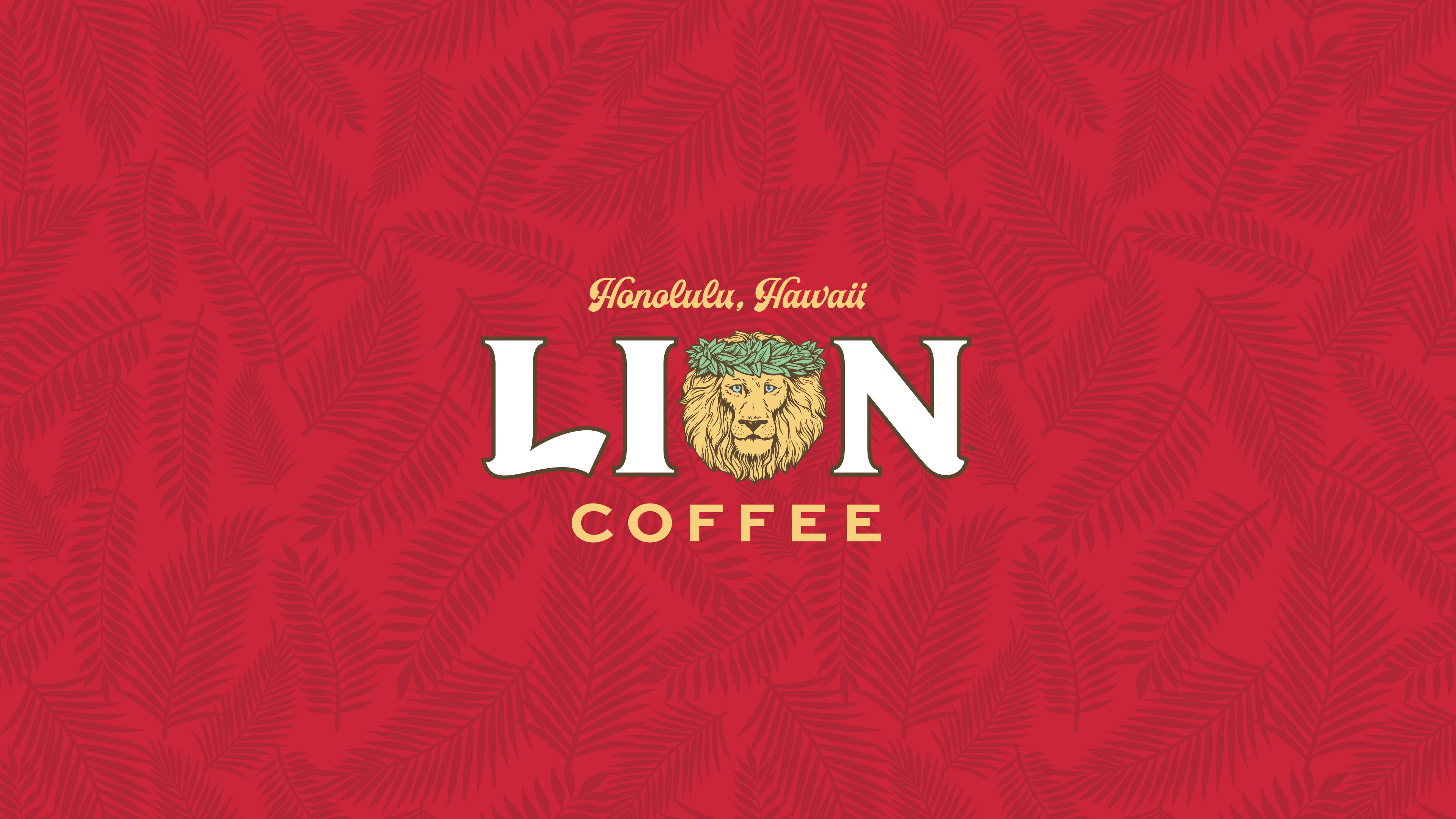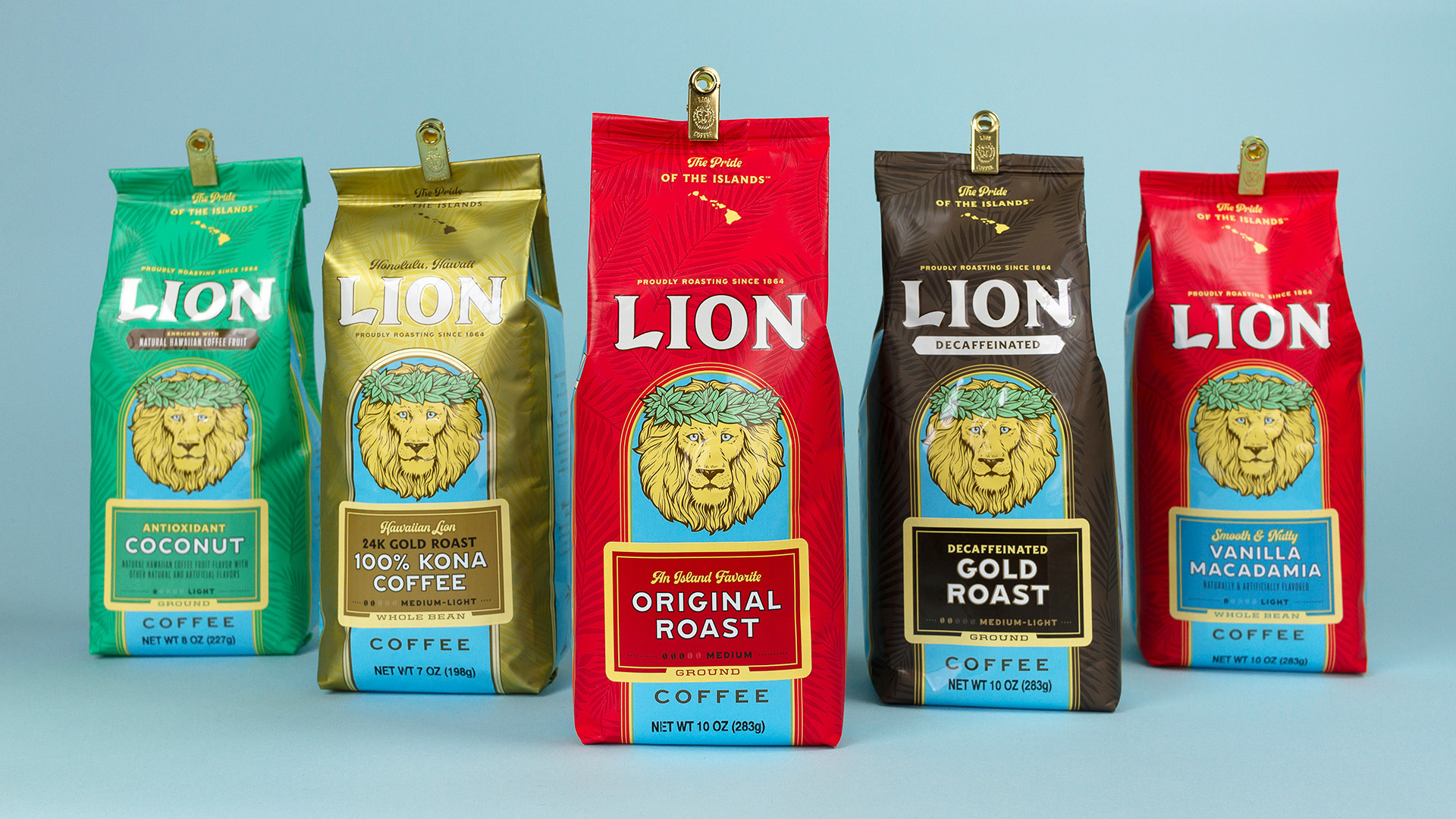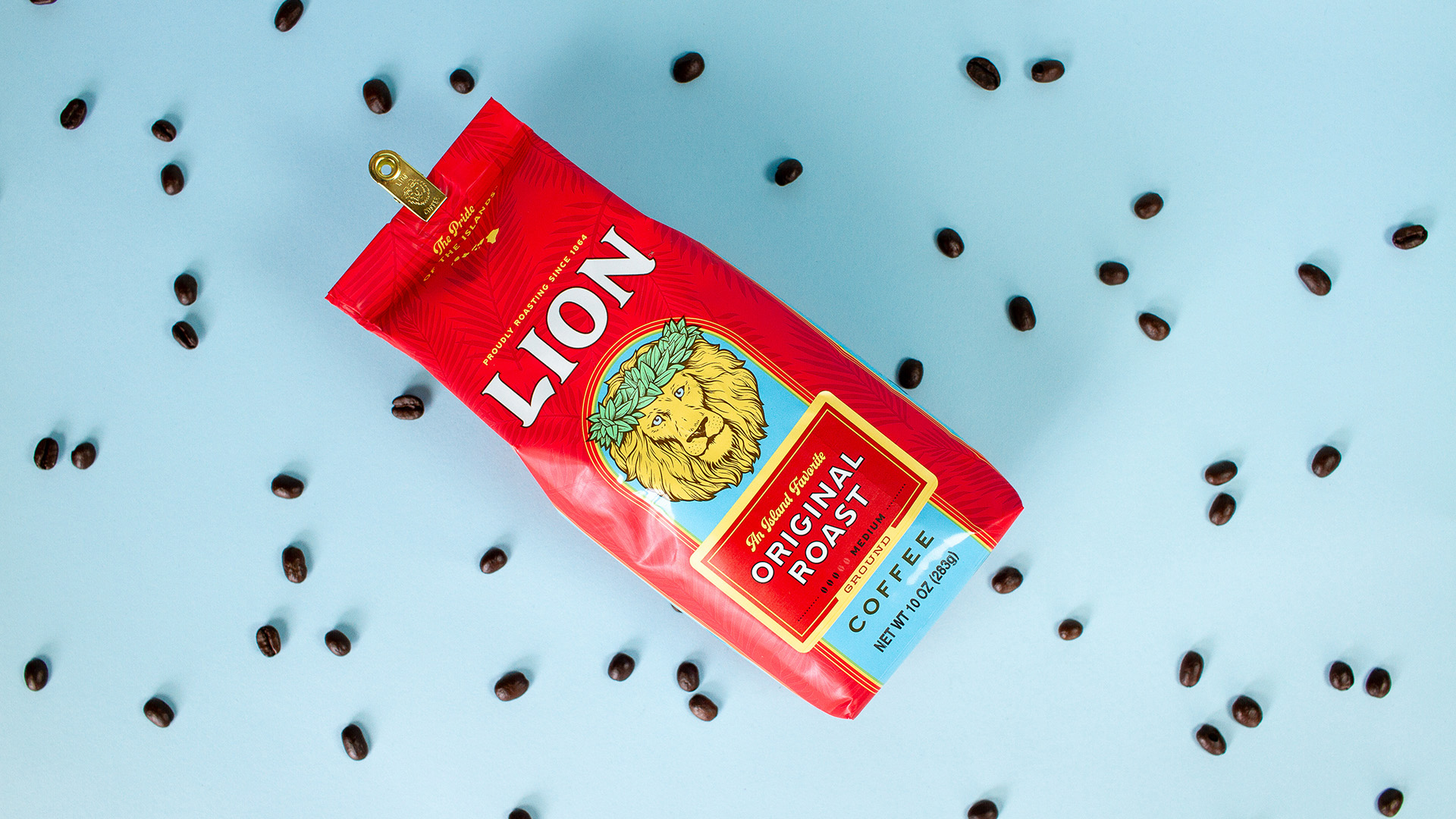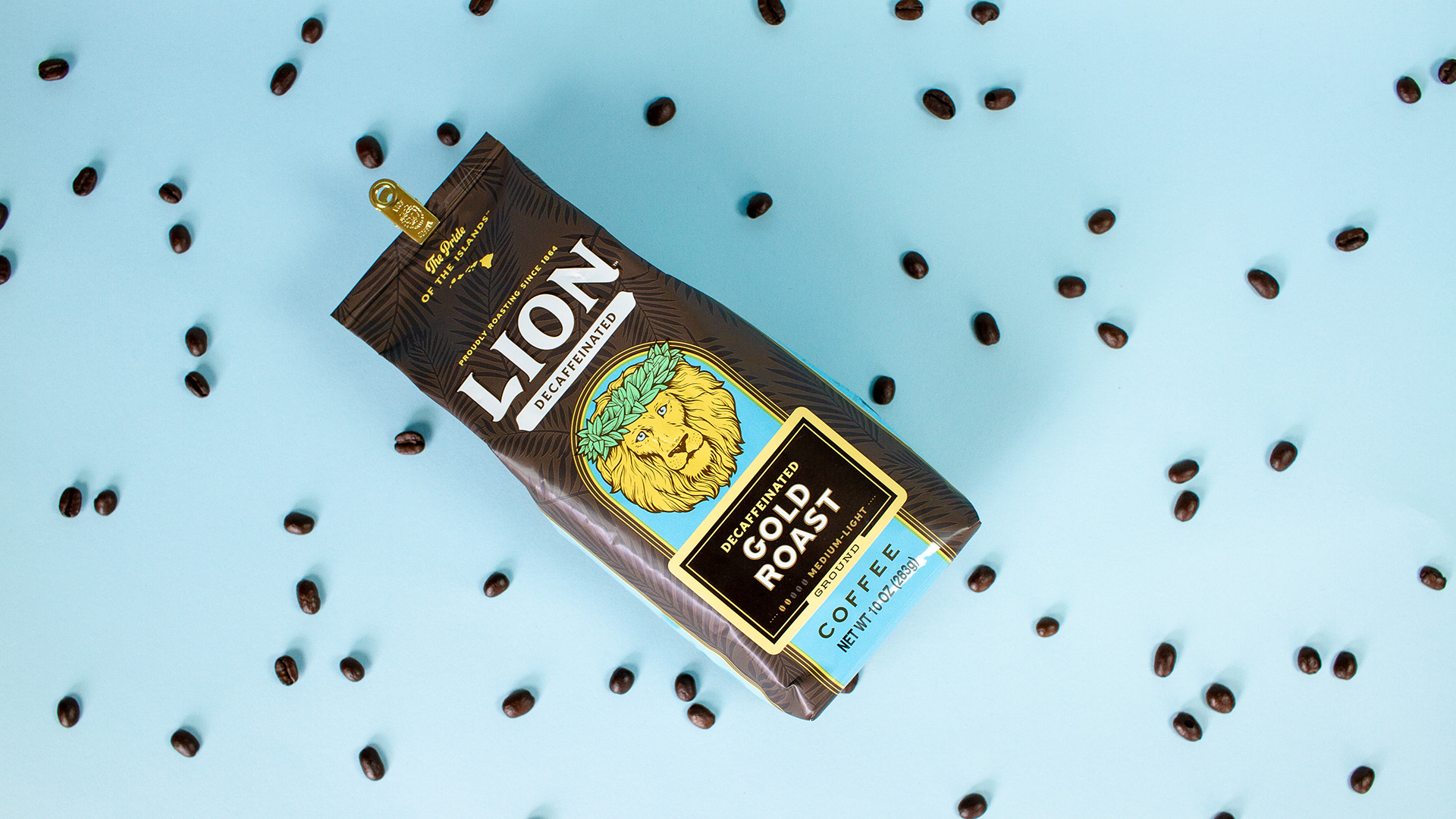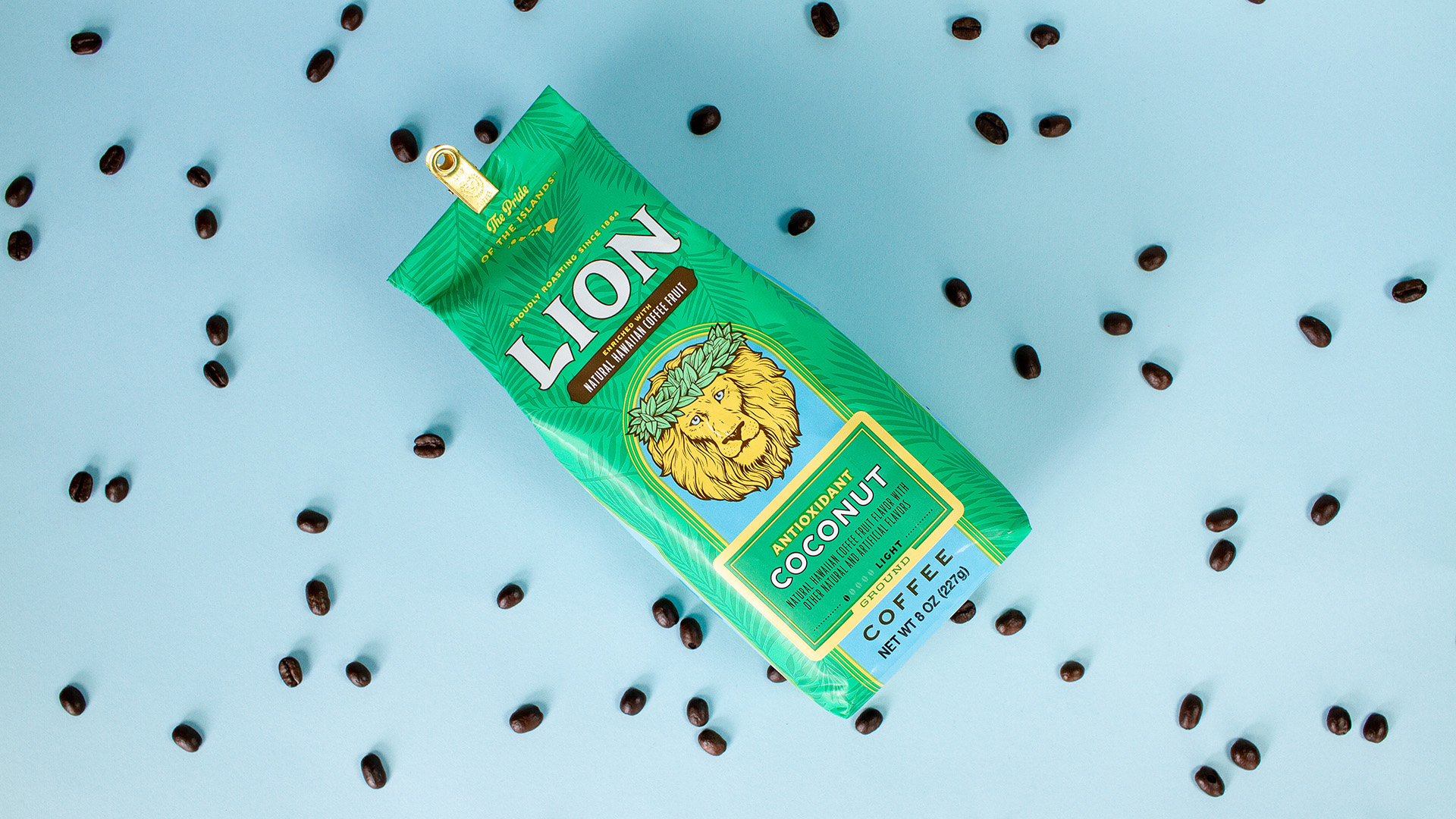 RESTORING AN ISLAND FAVORITE
With its rich history harkening back to old America and the birth of coffee, Lion Coffee is almost inextricably linked to Hawaii in resident's minds, and occupies a nostalgic, beloved place in the Islands. Equipped with clarity from the brand audit and platform, W|W was well positioned to align all brand signals. The updated visual branding and narrative communicate a vibrant first impression, revealing a distinct personality and voice for Lion Coffee forging an enduring connection with its coffee drinking ambassadors. The redesign simplified the product packaging, letting the brand attributes shine, versus the prior packaging that used a busy, incongruous system that was more overtly Hawaiian than it needed to be. The design update also reinvigorated the iconic lion, which was, according to their consumer research, was "looking a bit haggard." The rebranding helped solidify Lion Coffee's positioning as Hawaii's favorite first cup.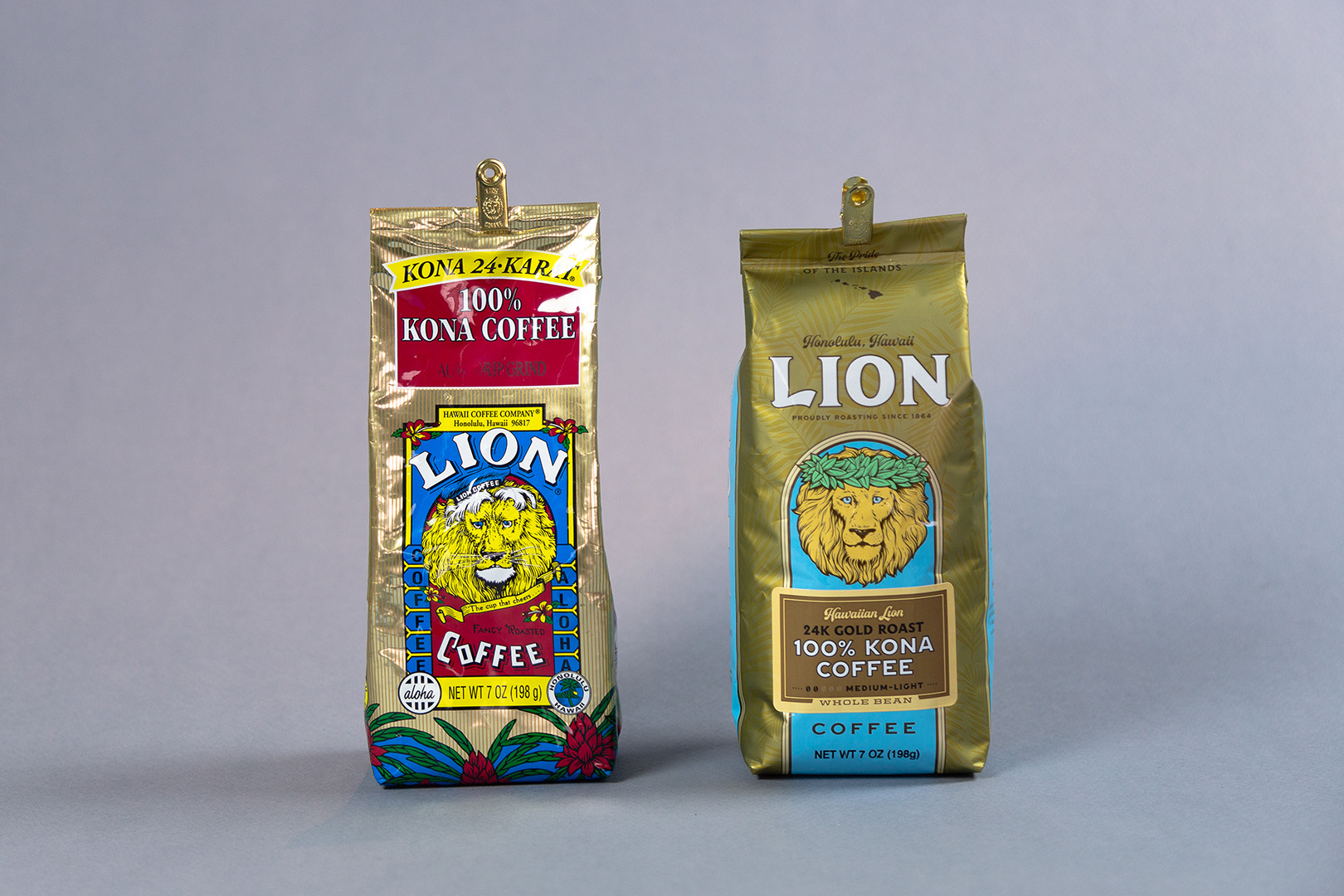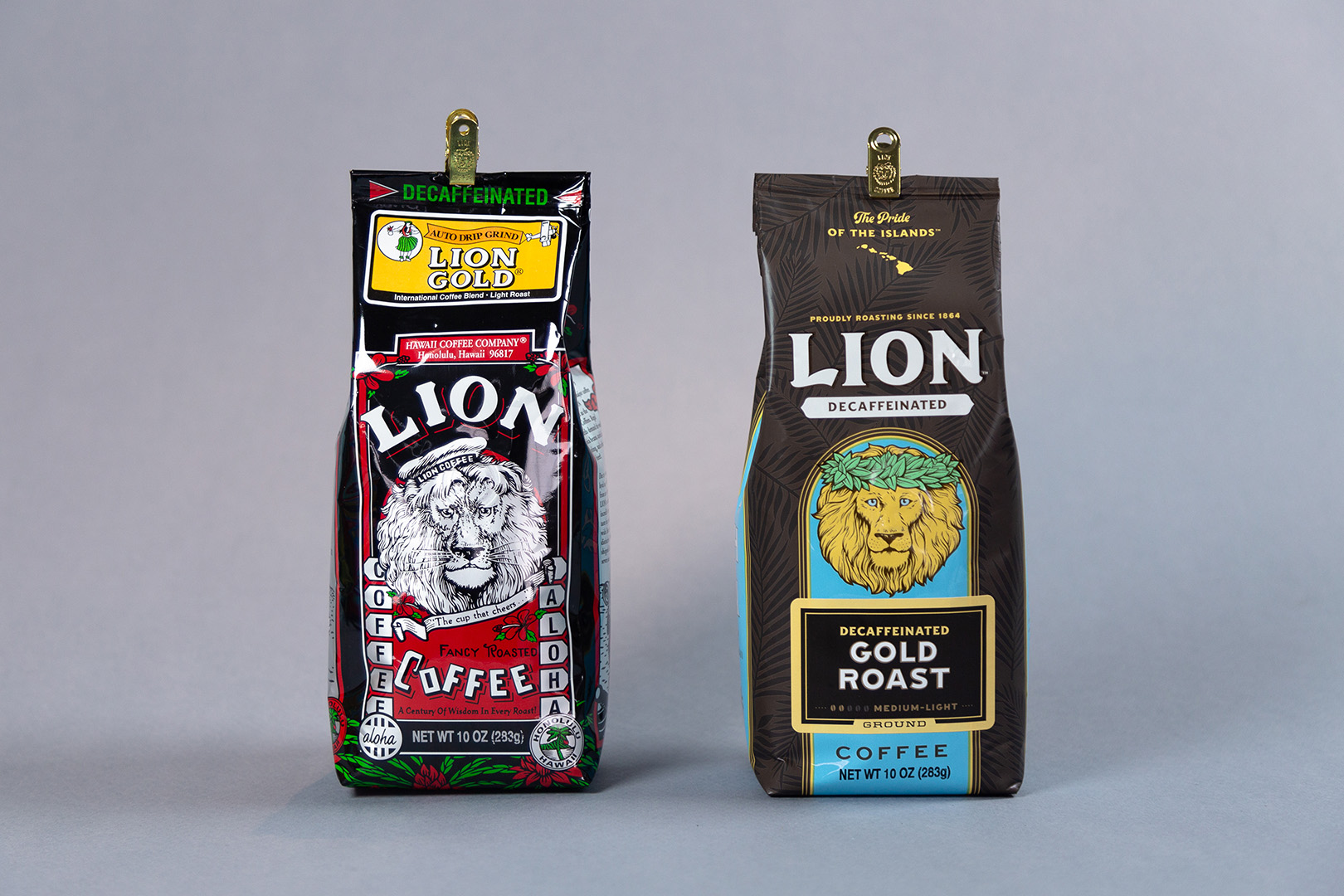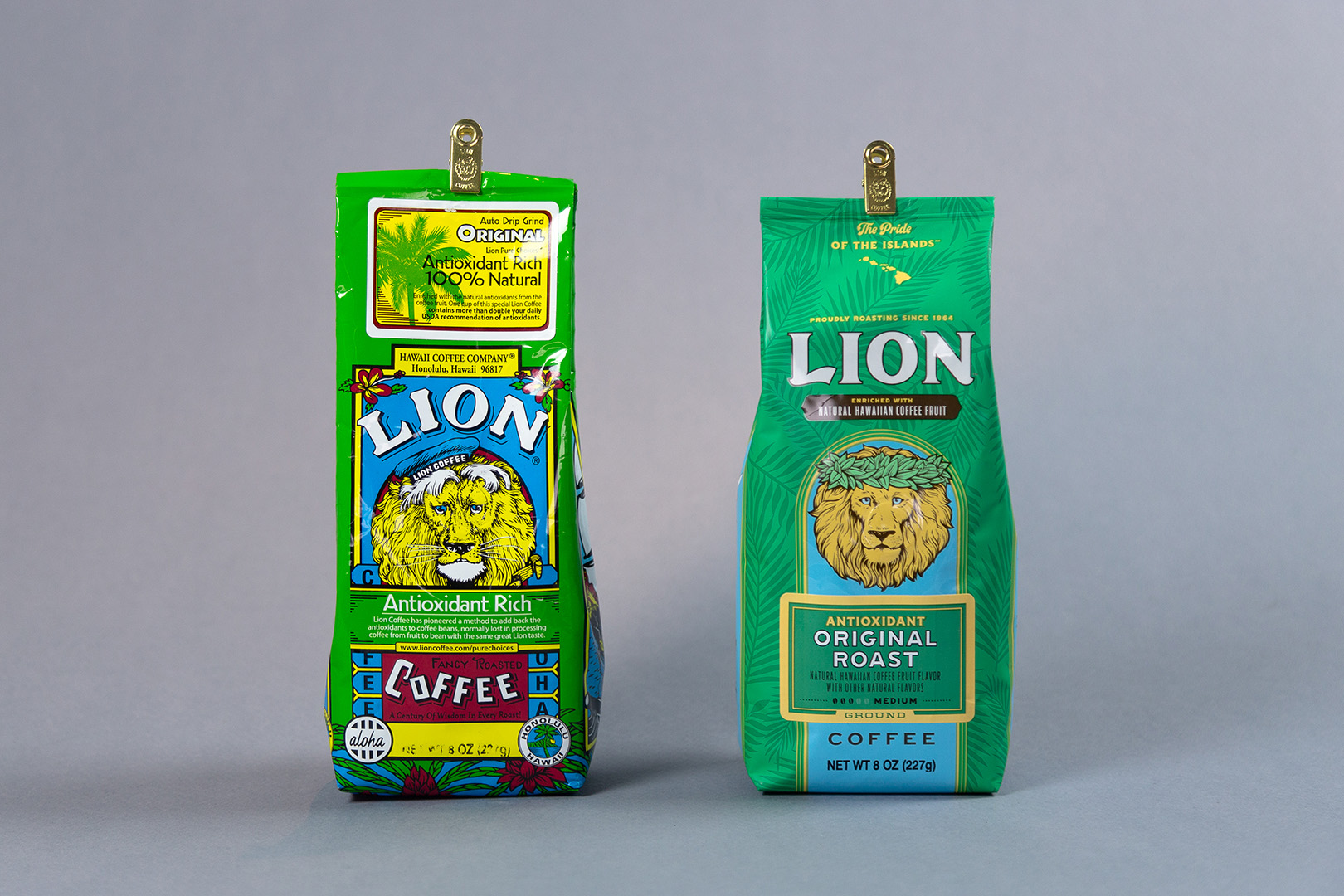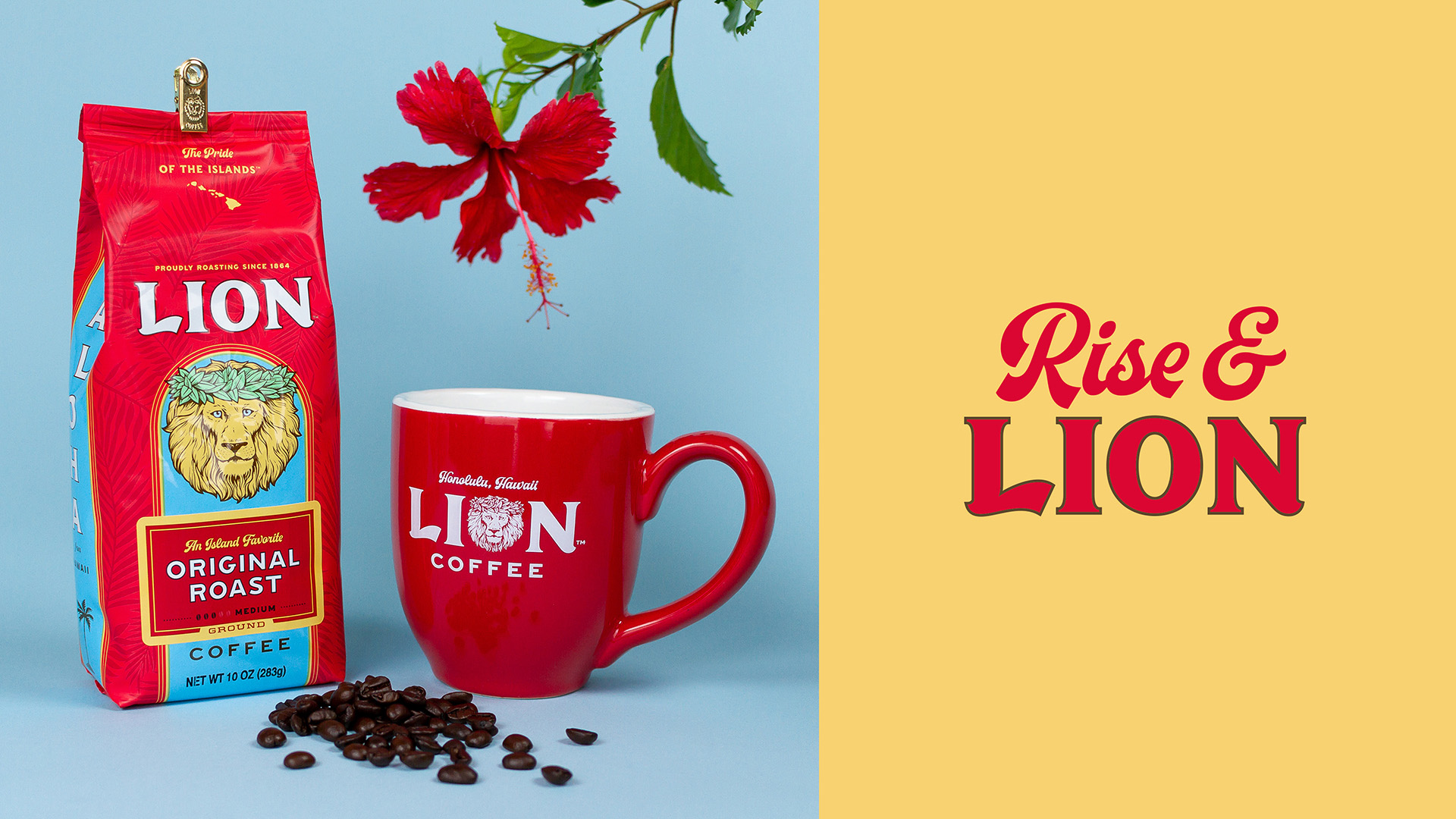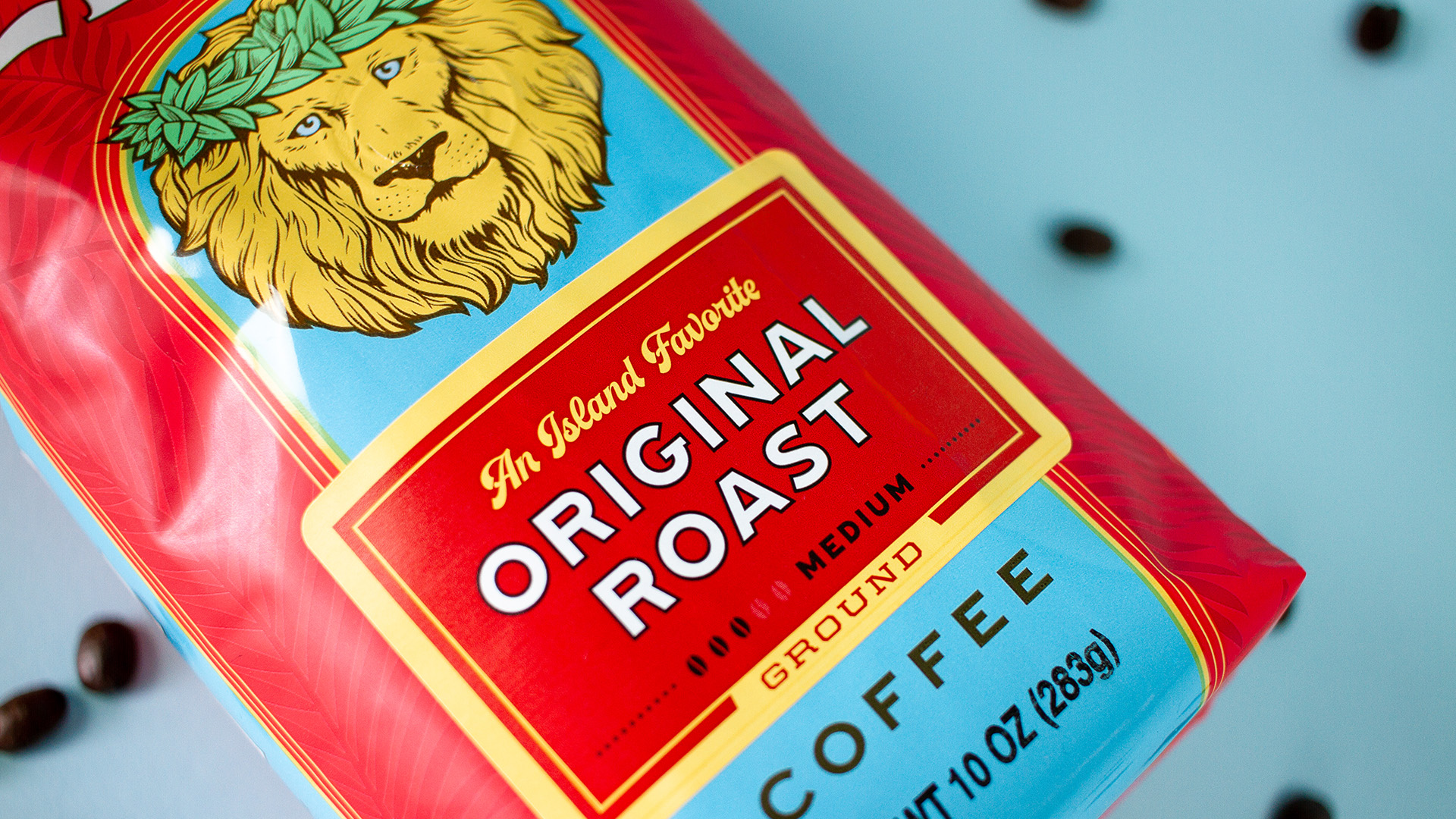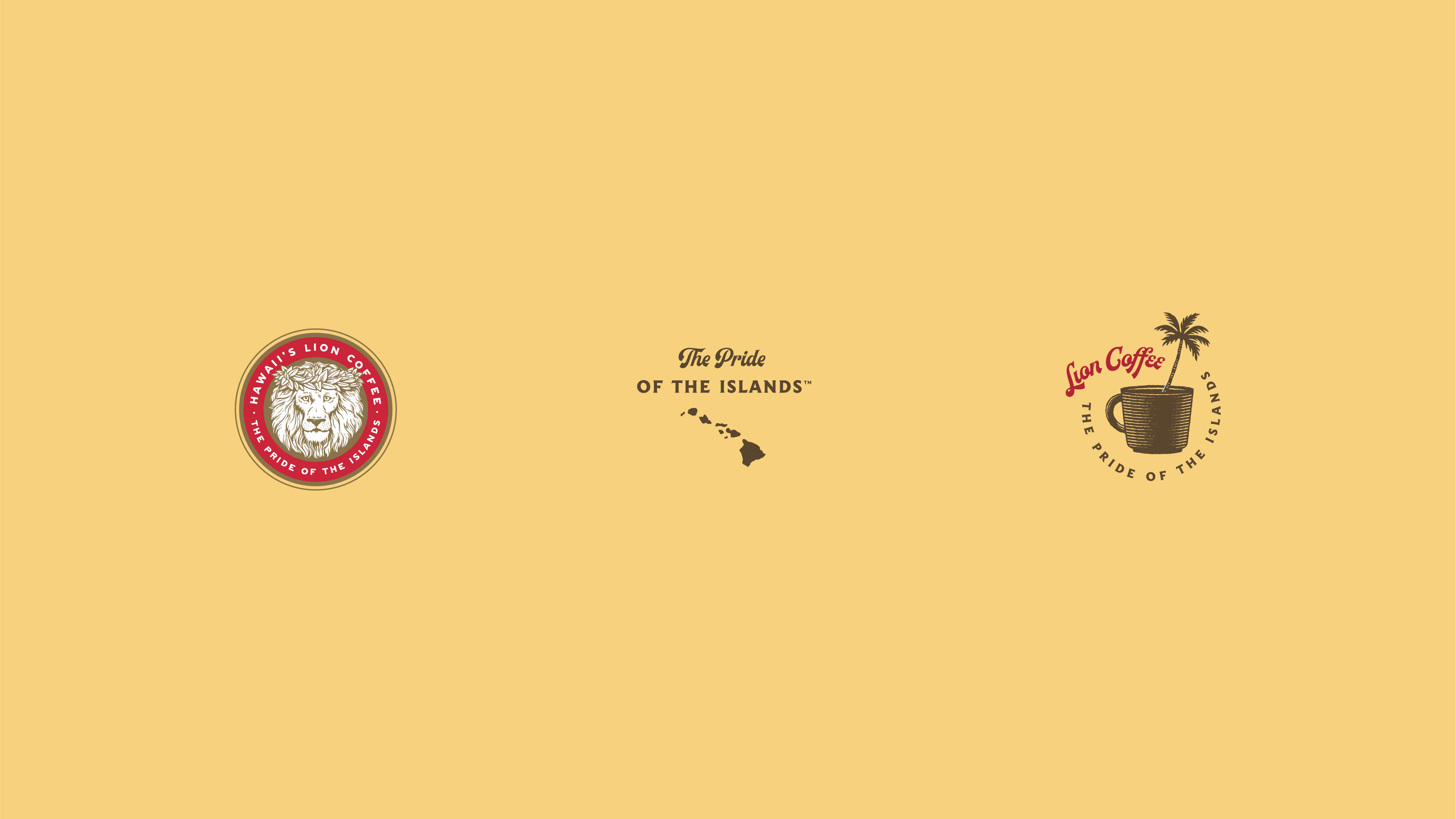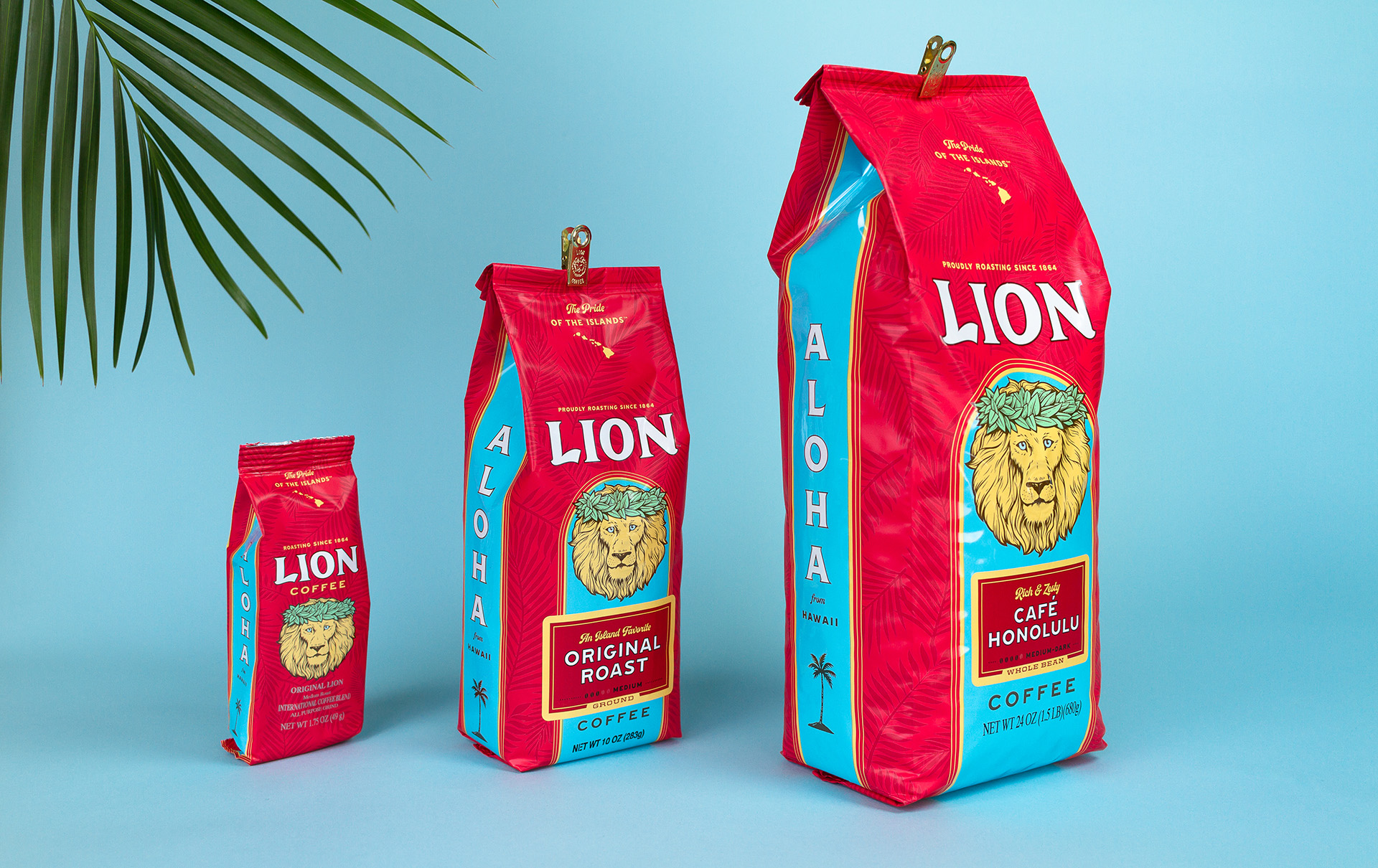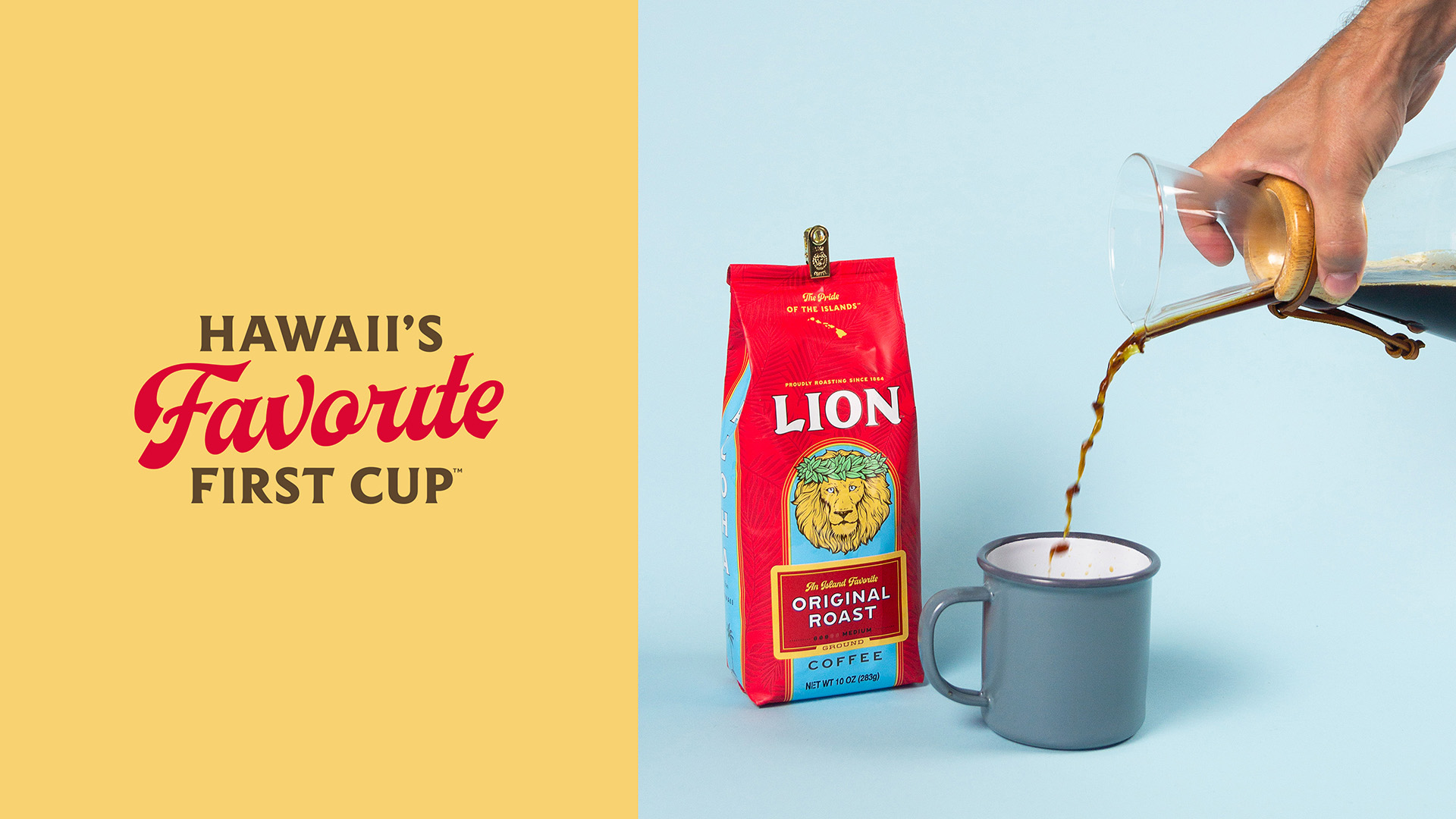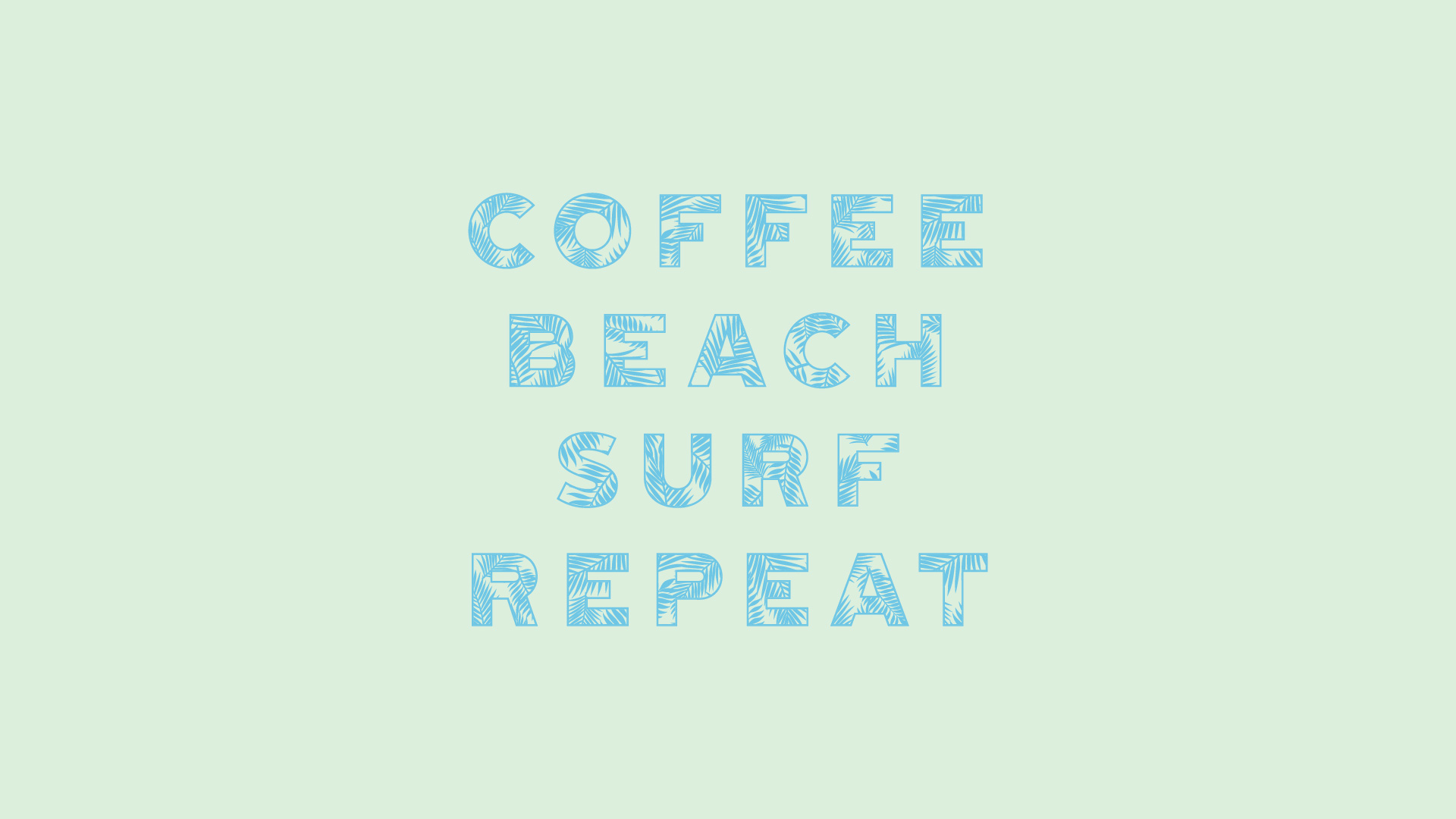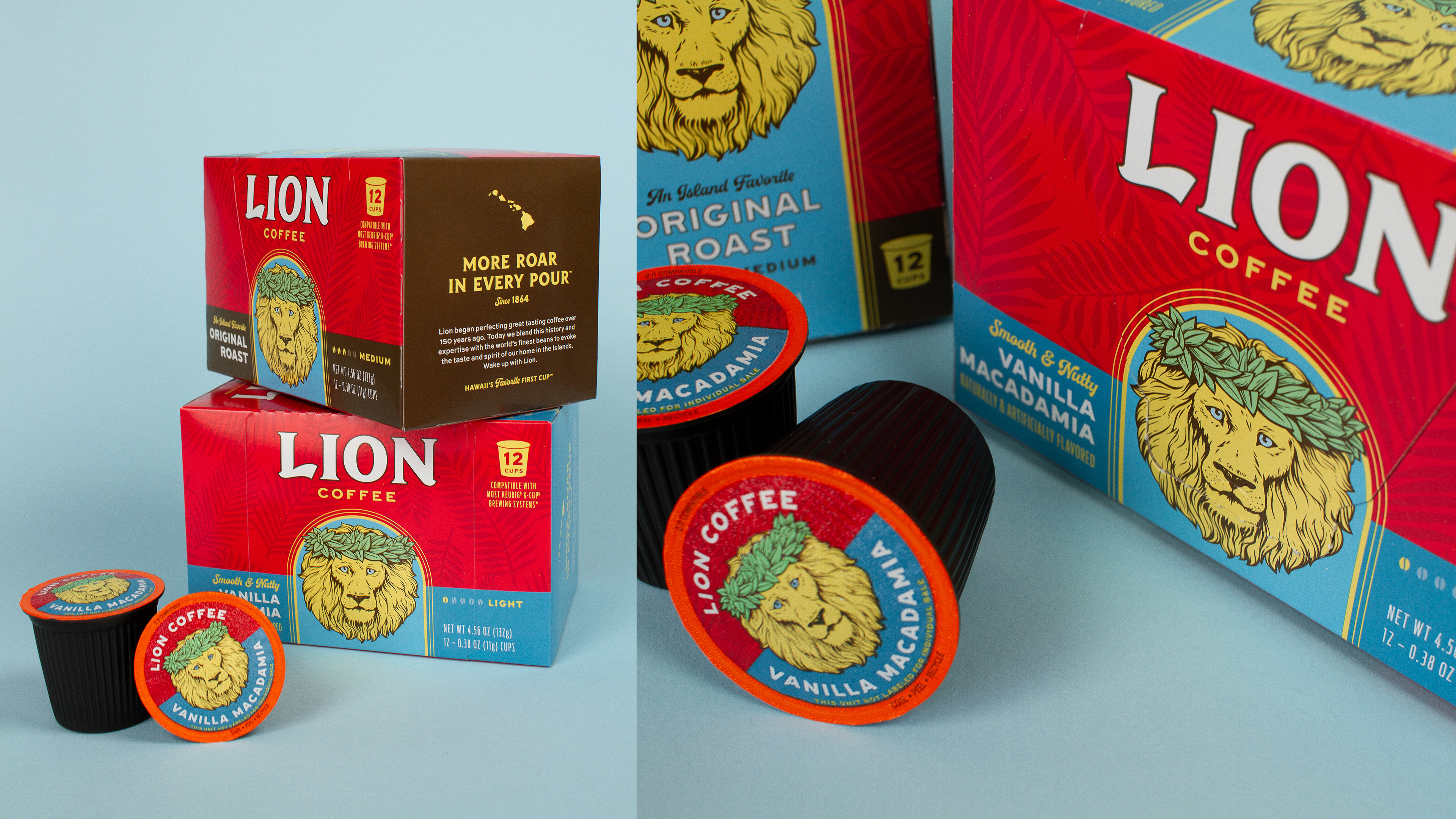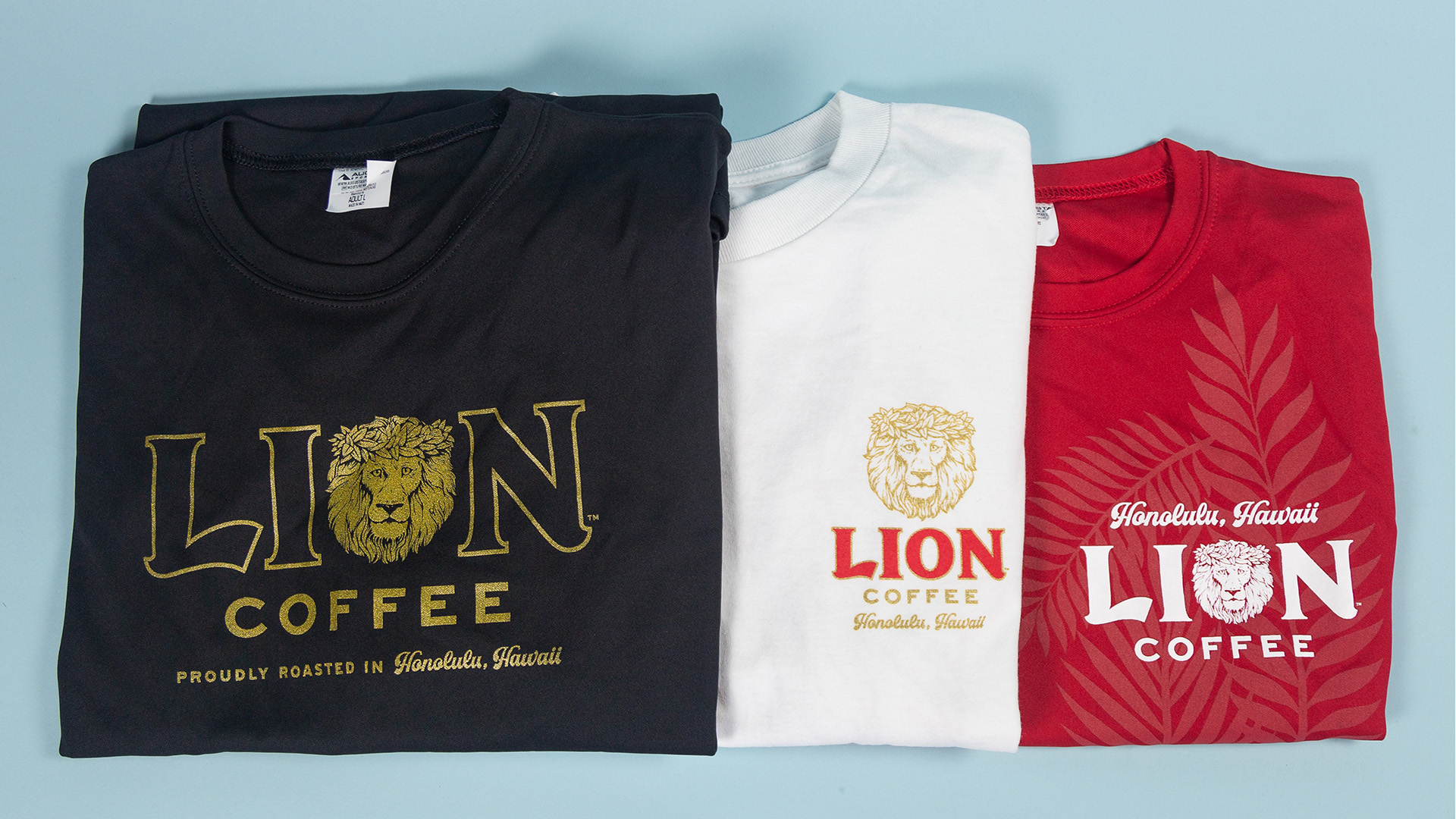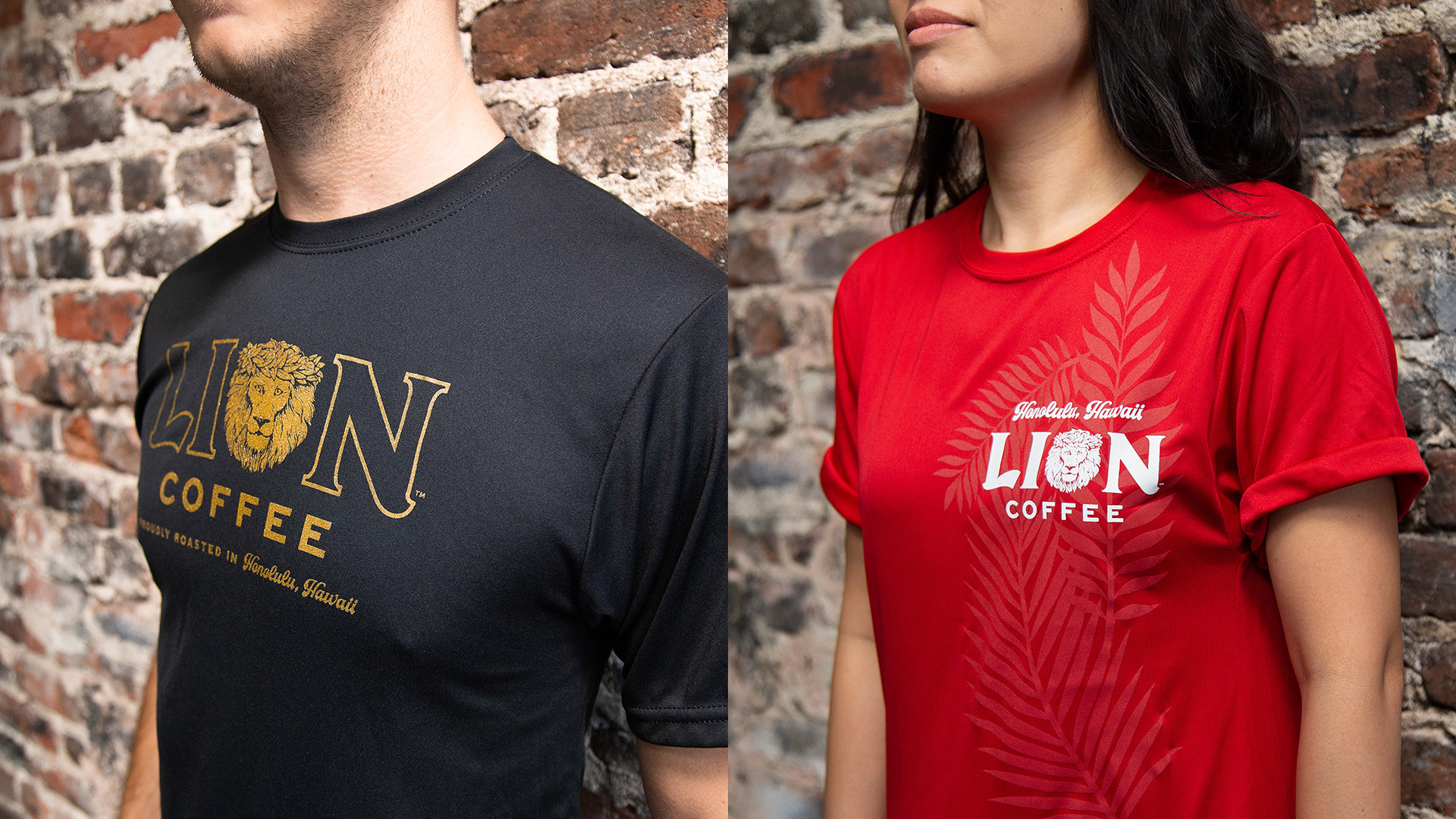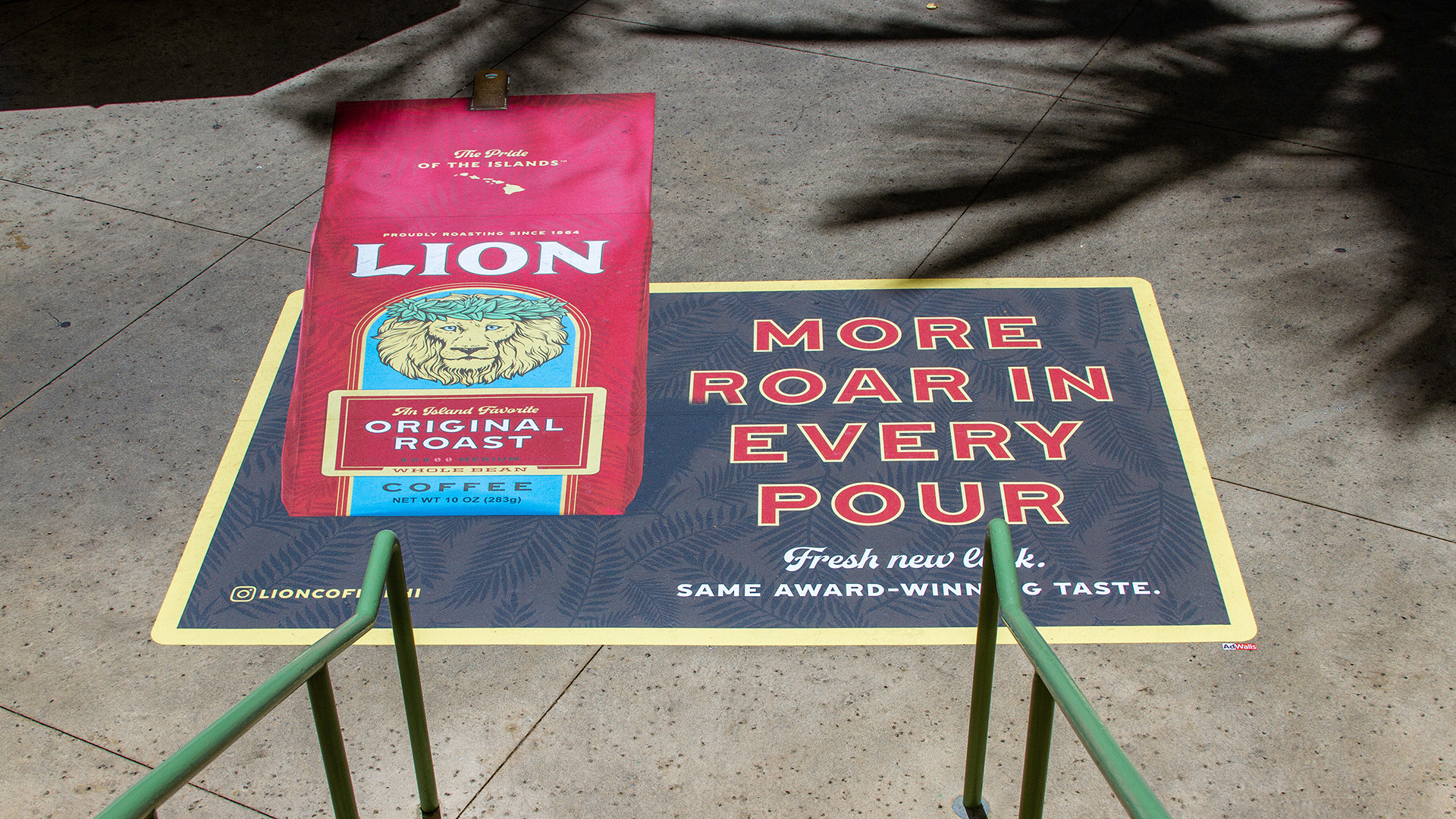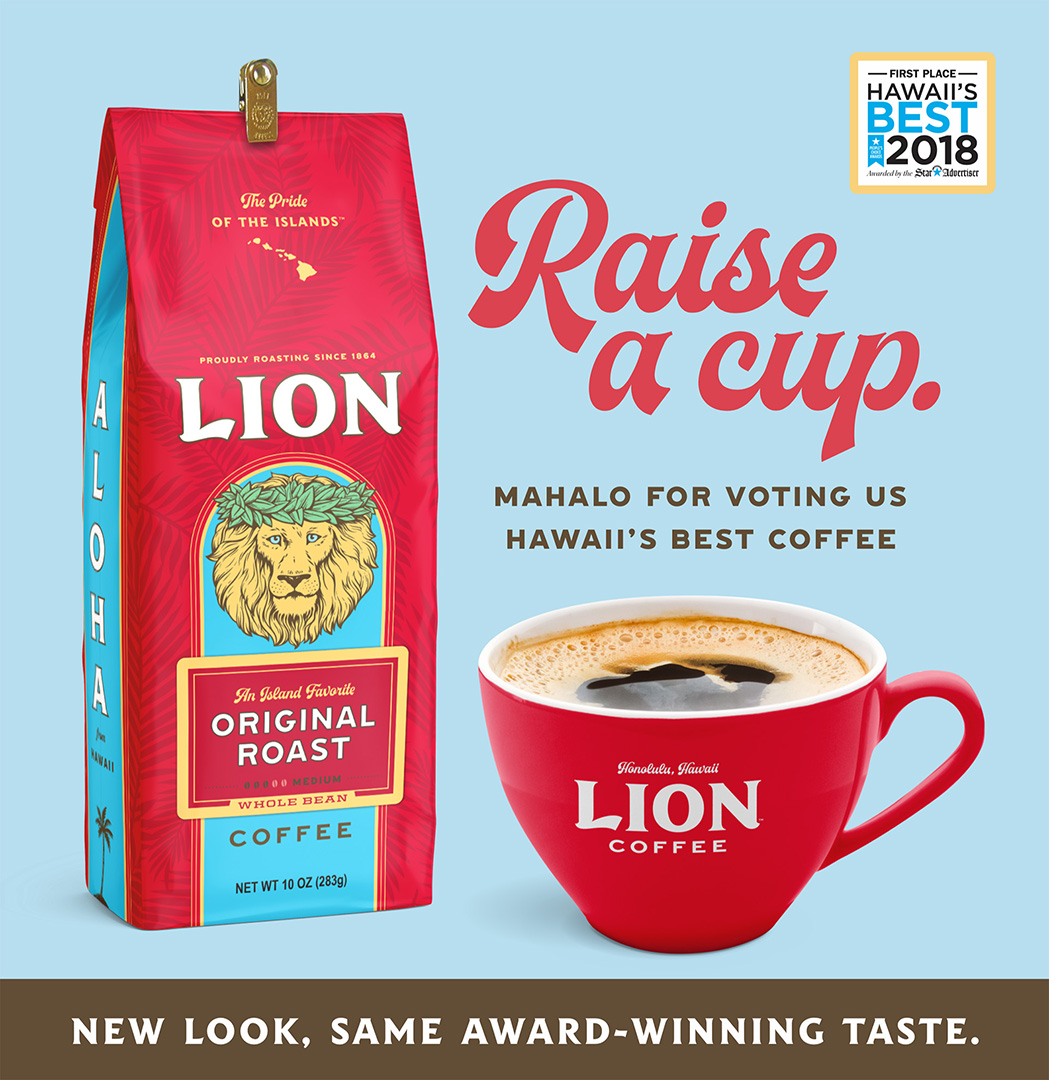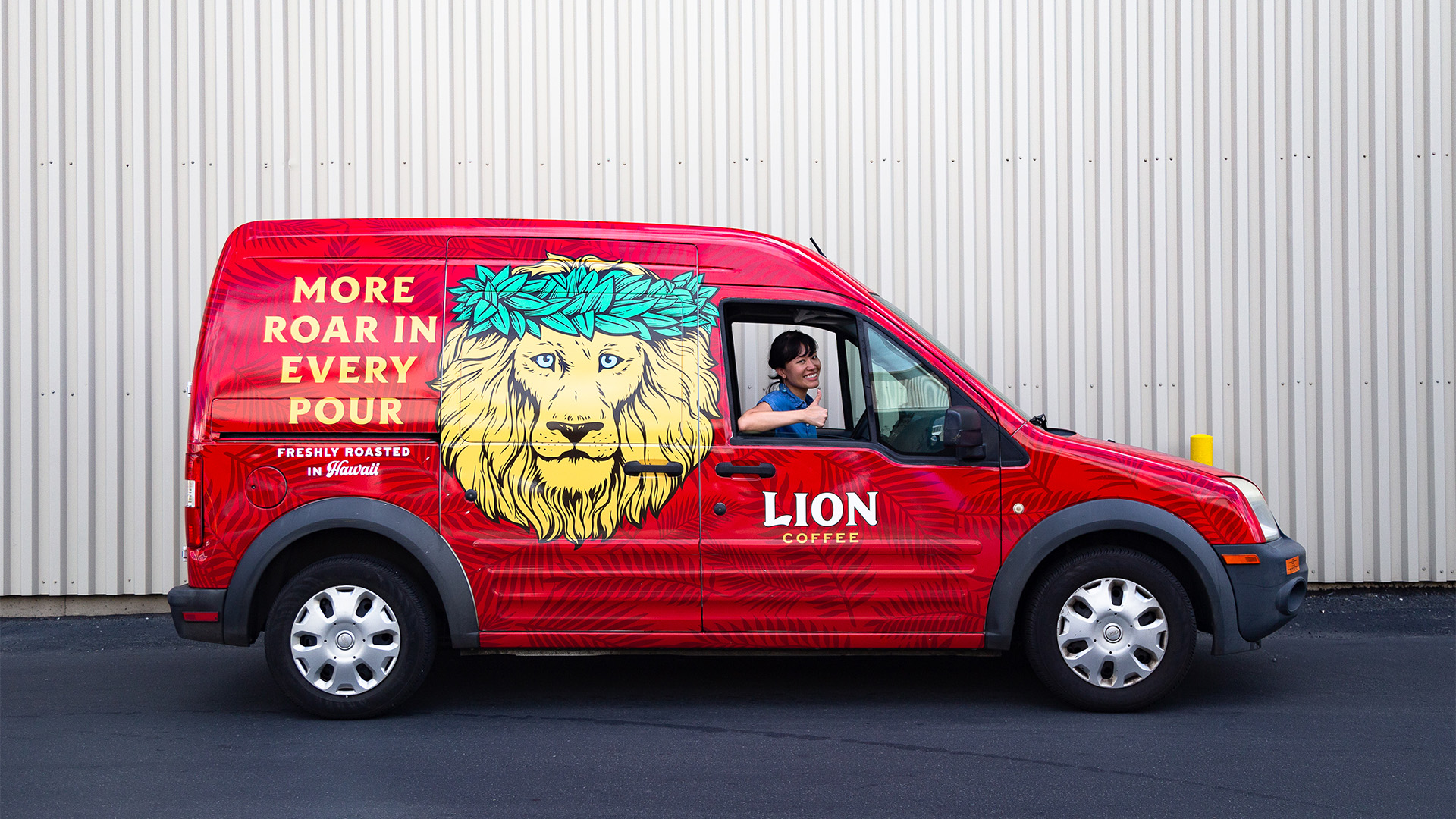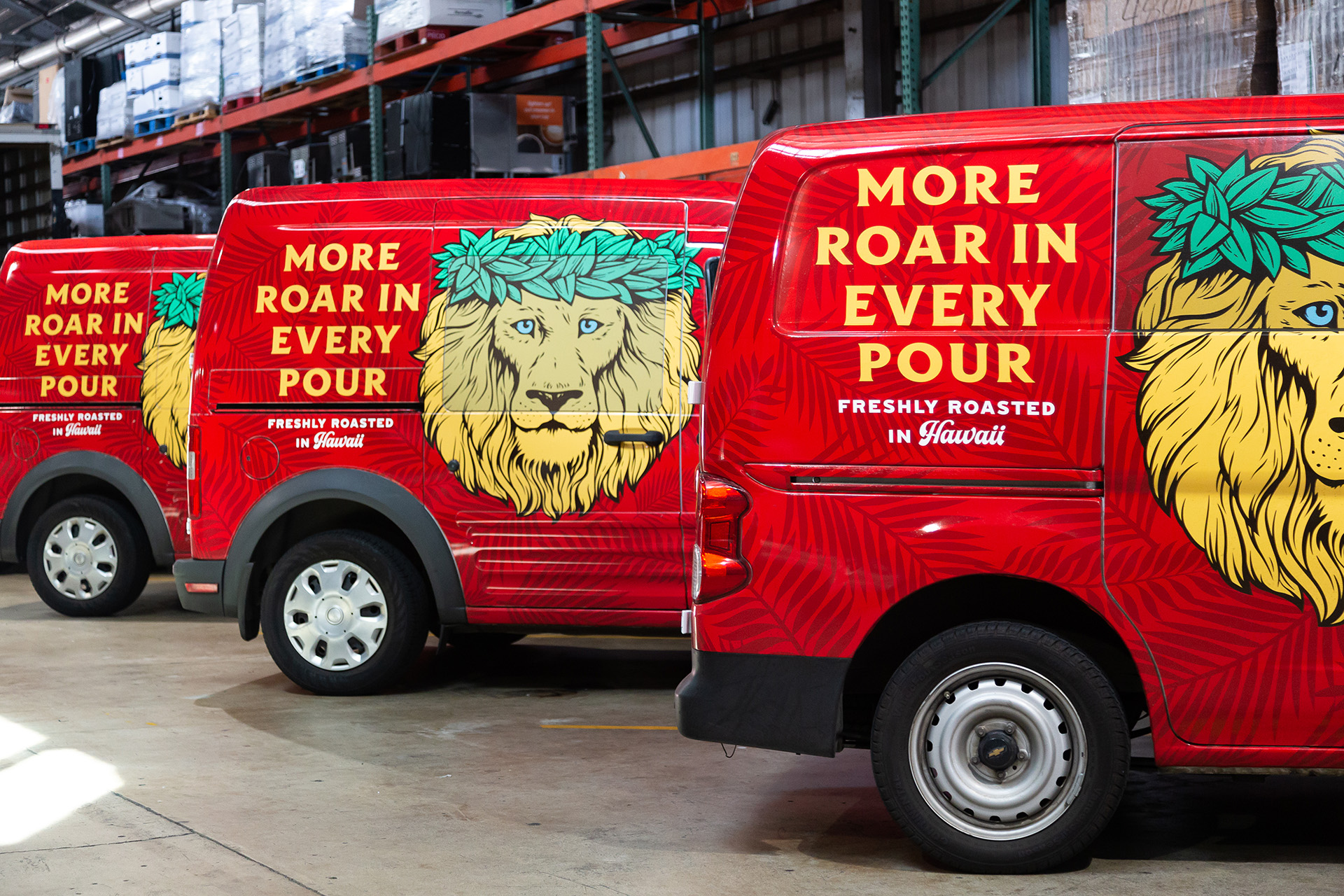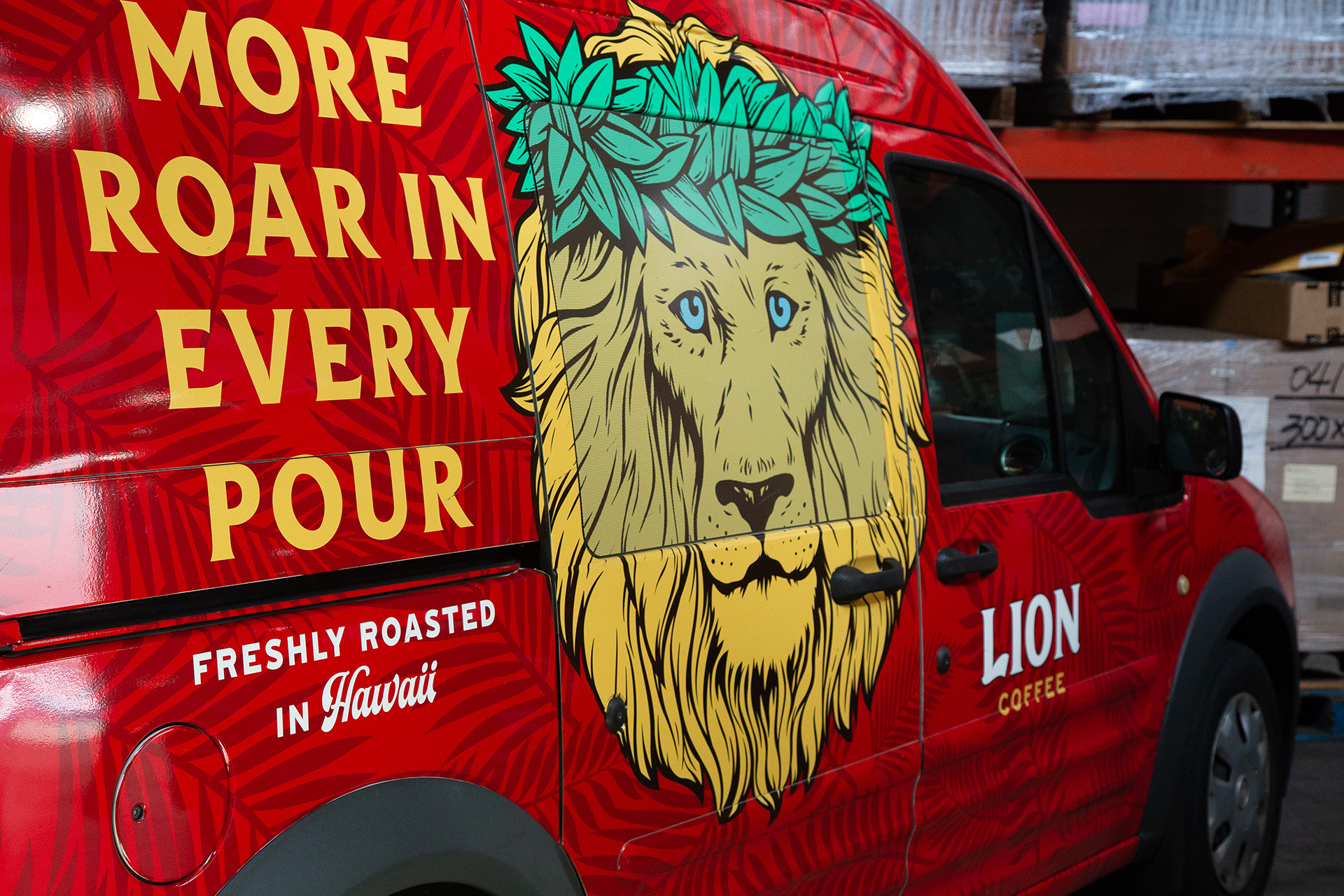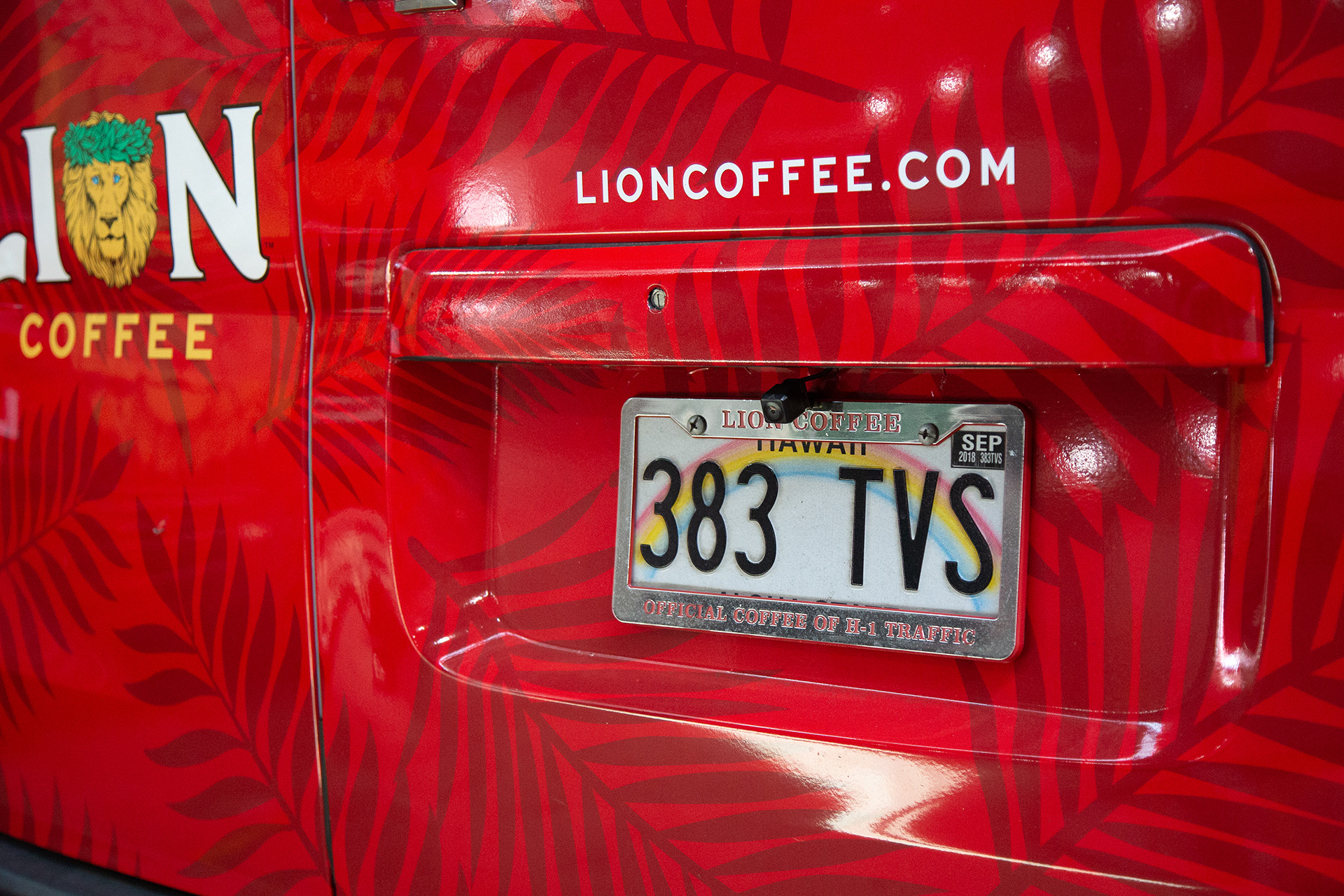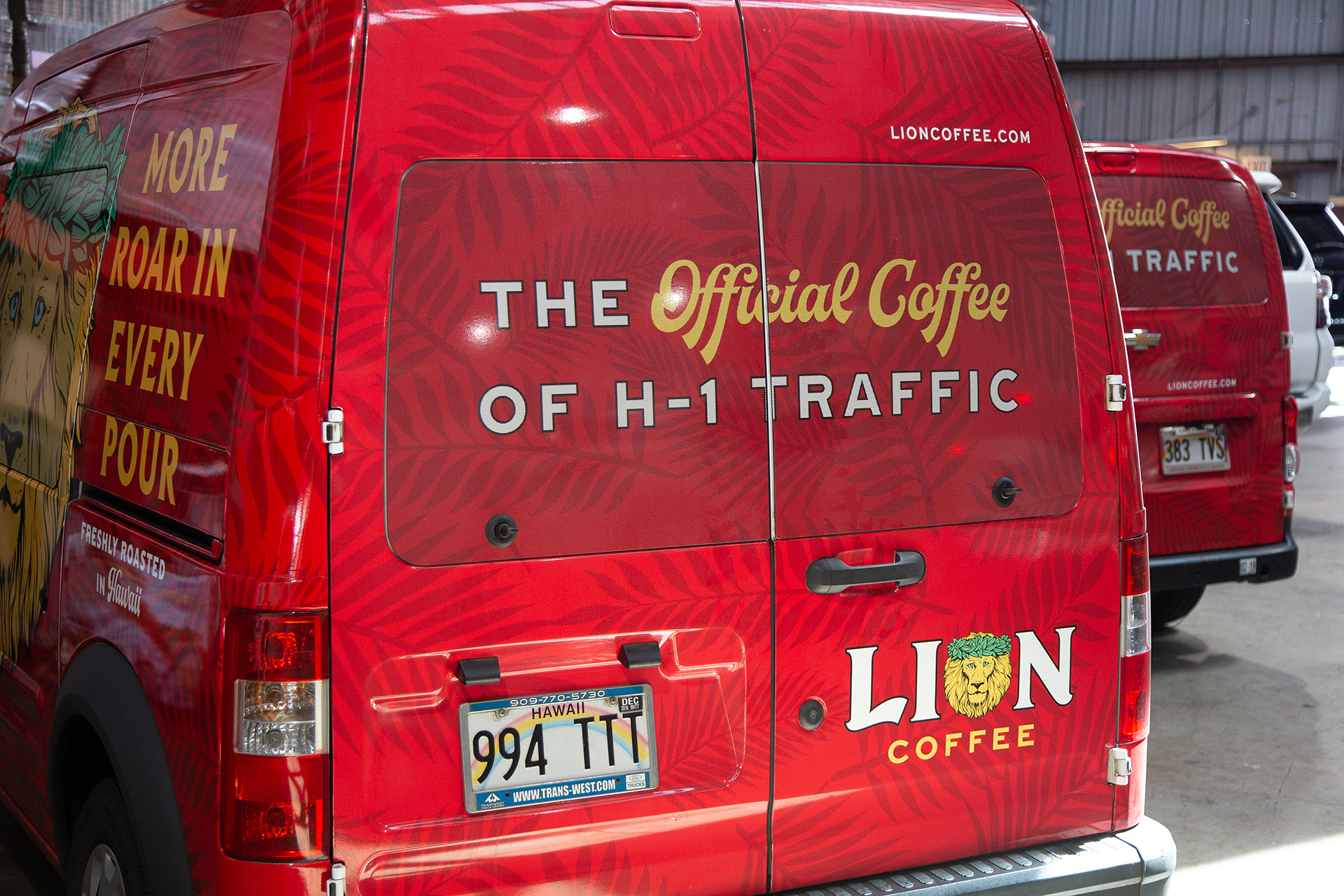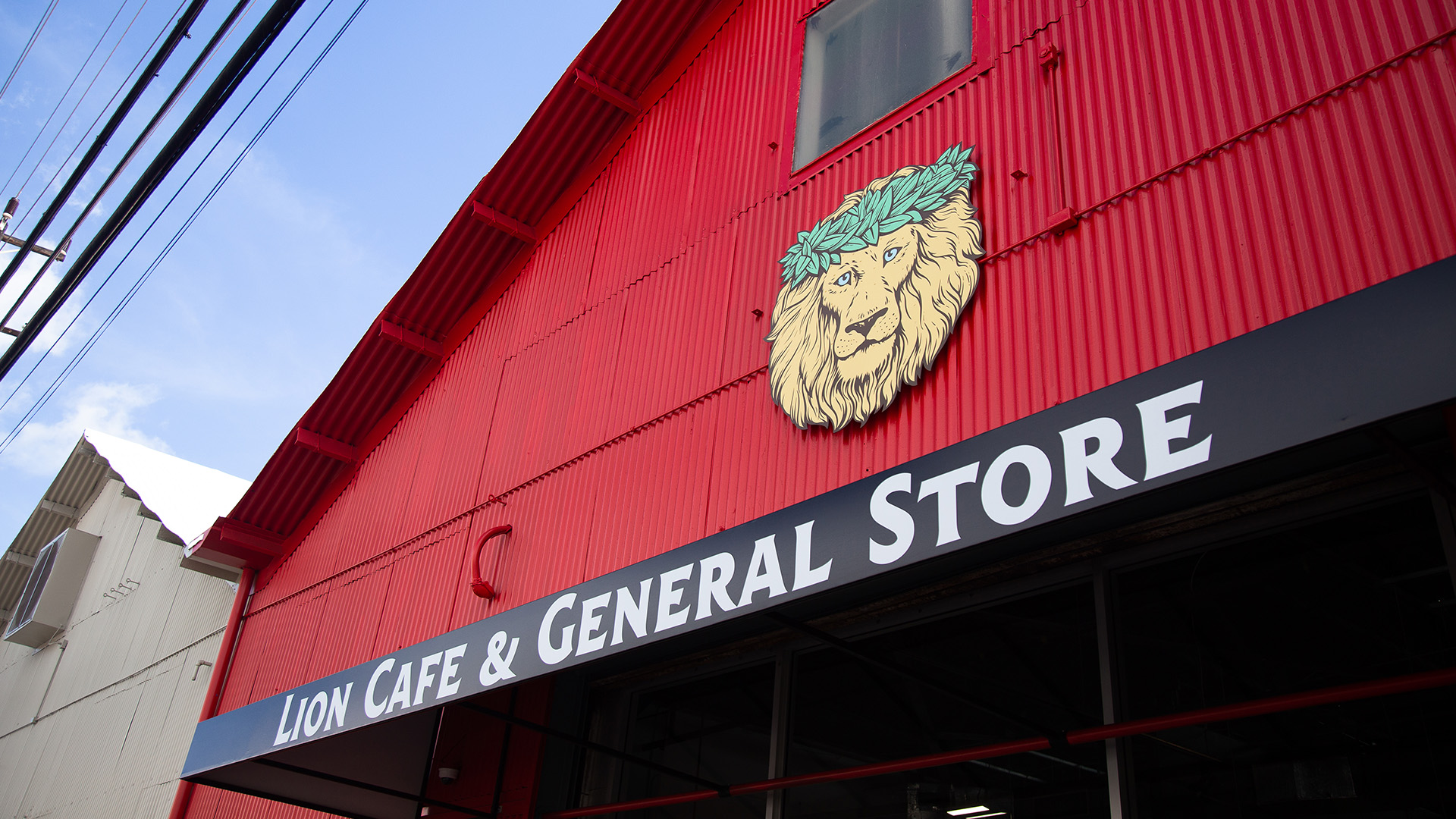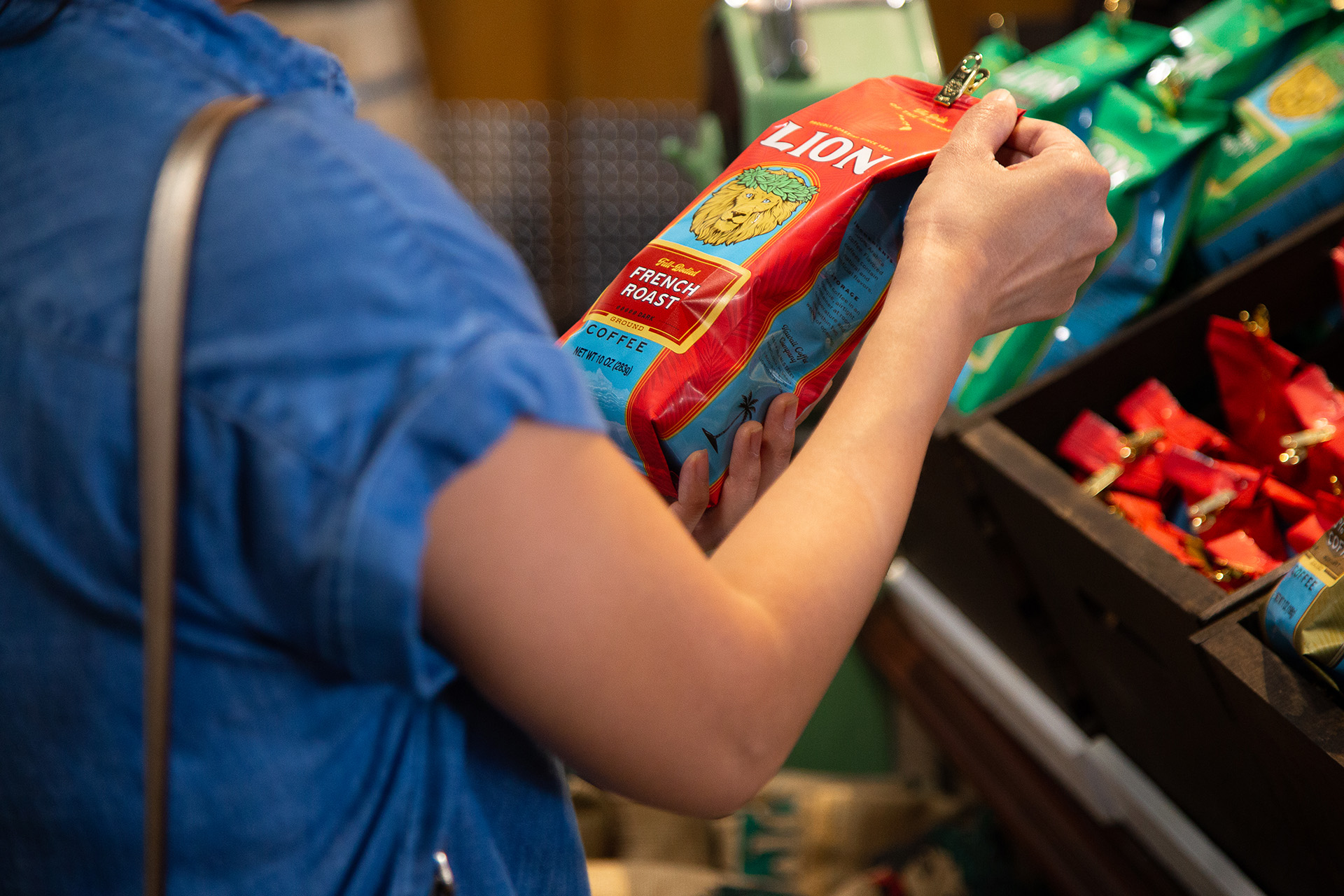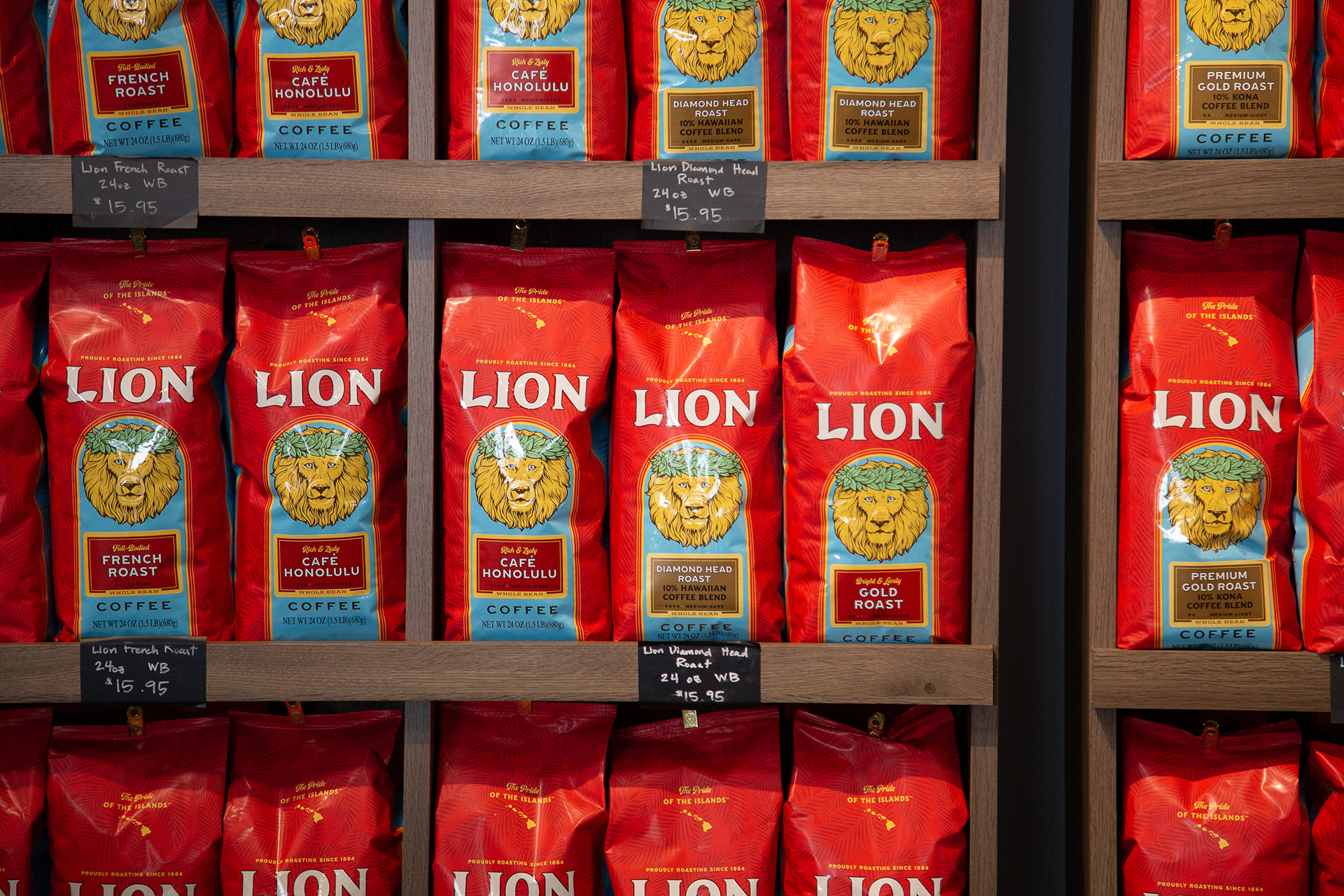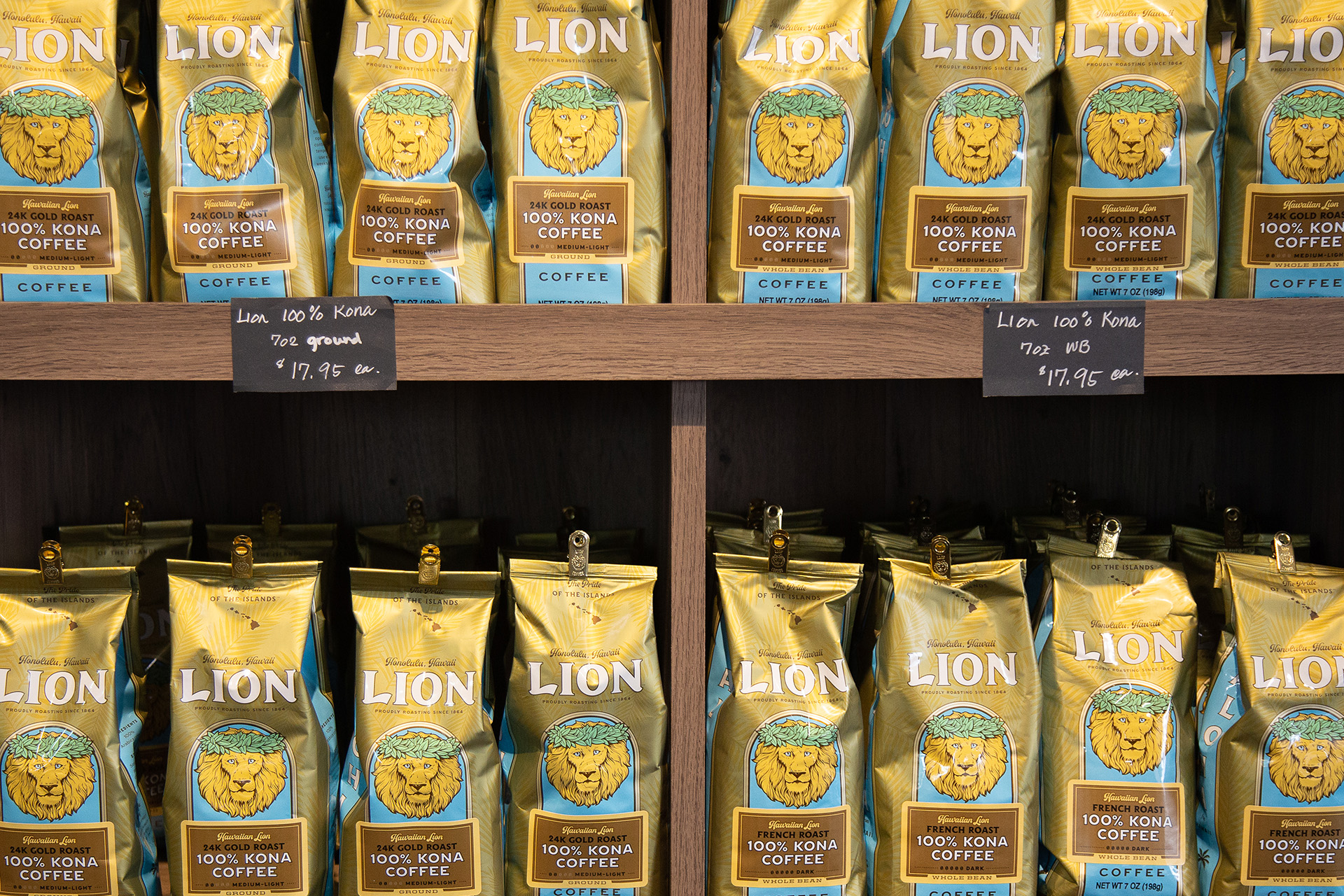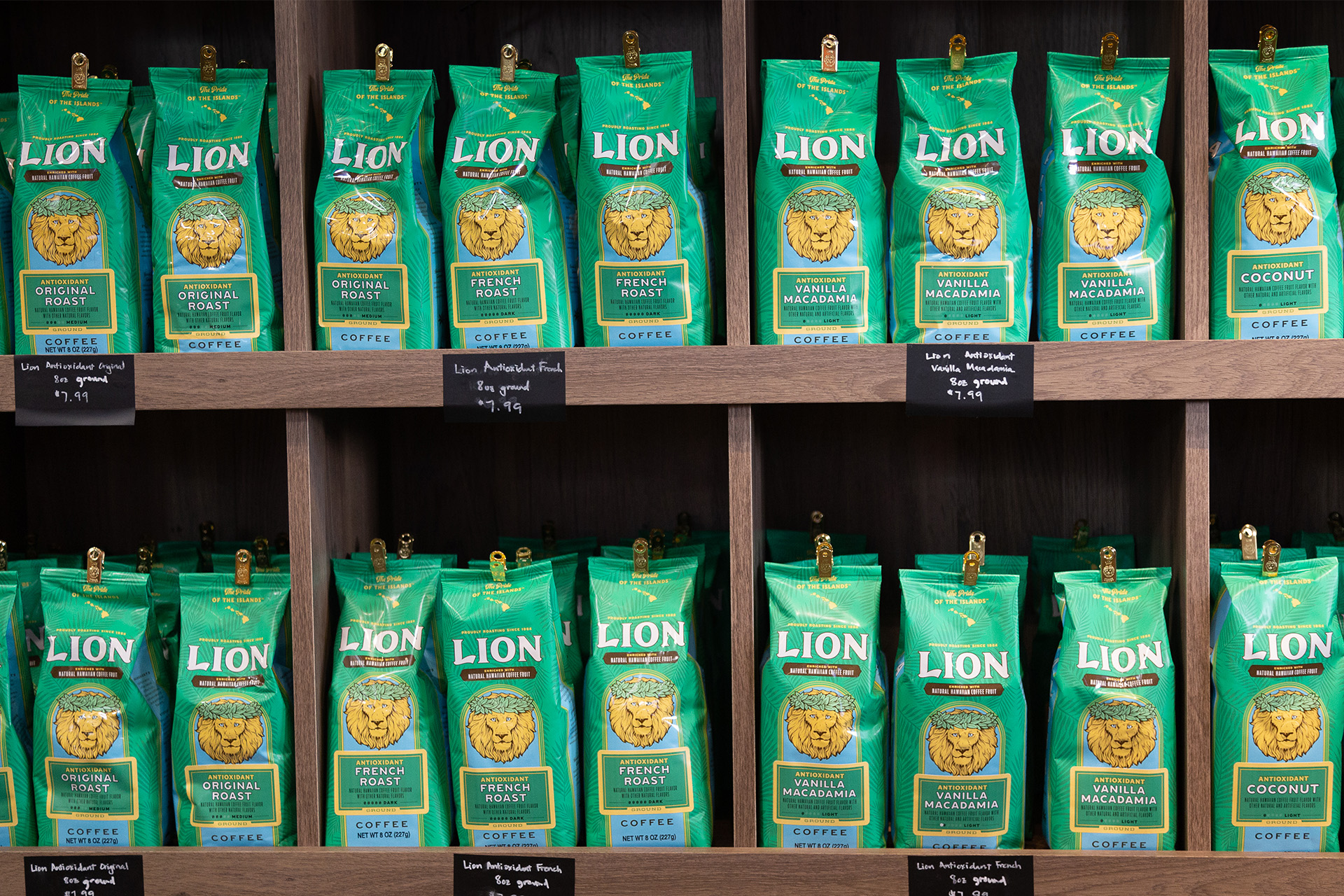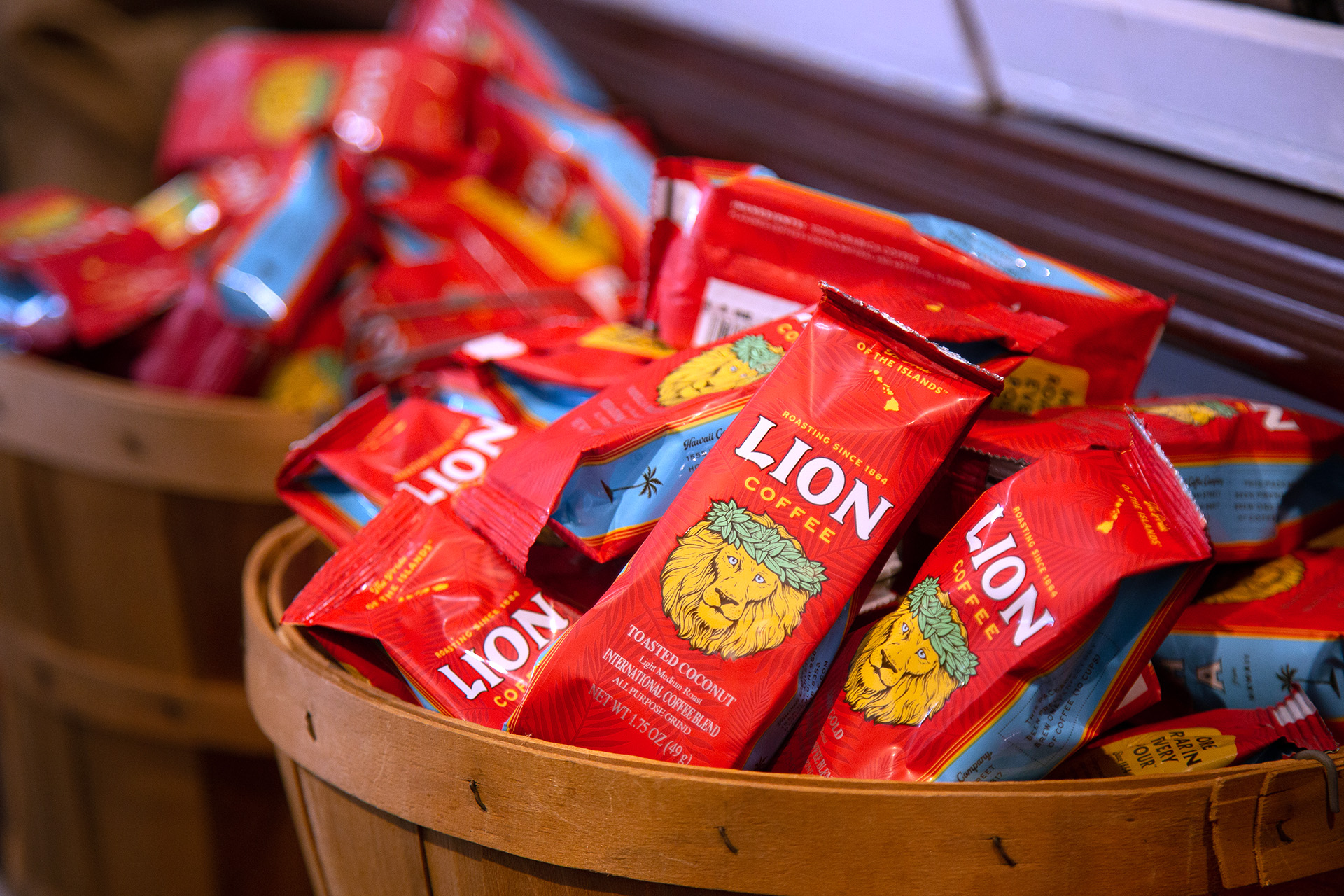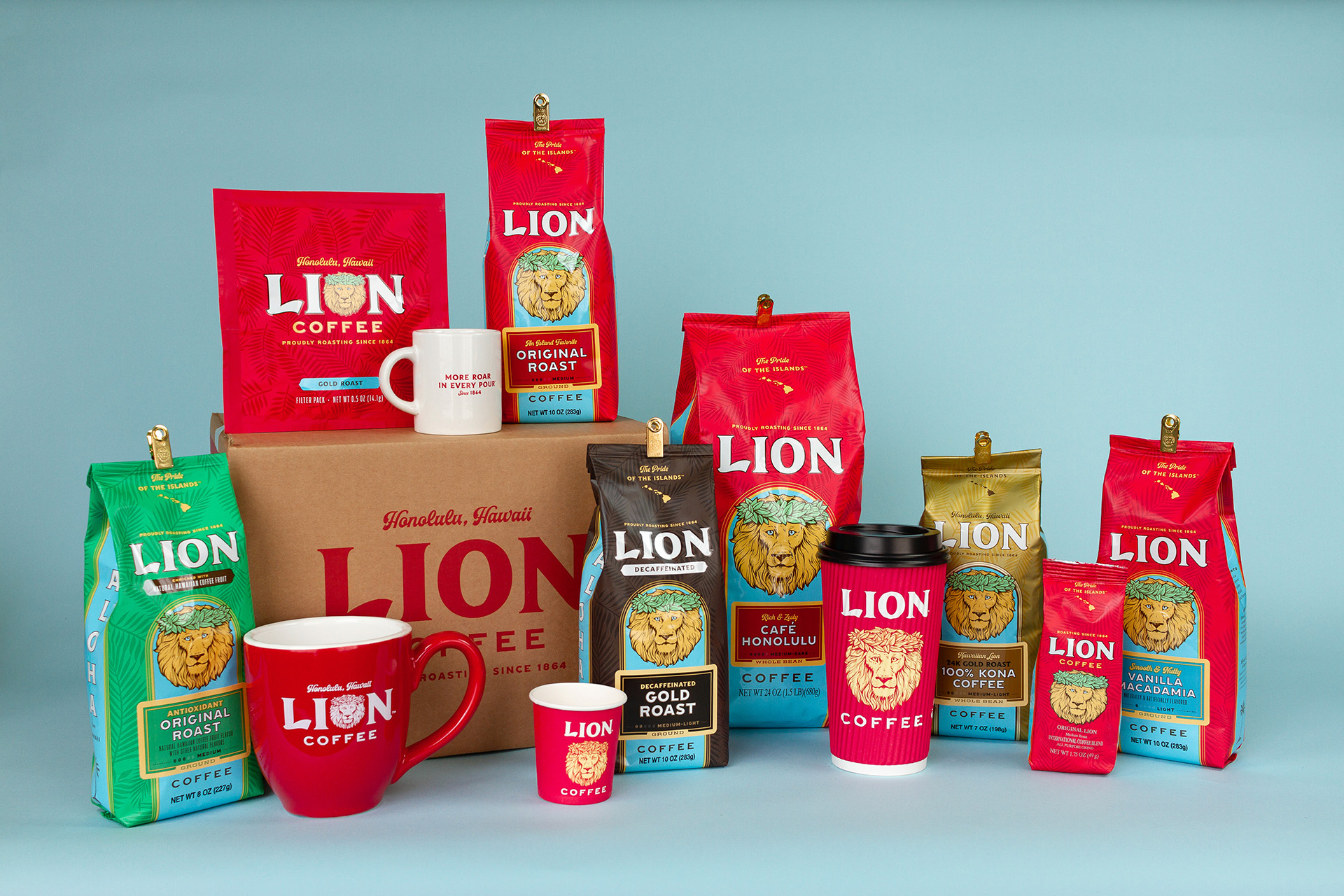 RECOGNITION
Branding
Environments
Print
PACKAGING