KULA & CO
Treating Pineapples Like Royalty
A confectionery bakeshop had a new pineapple cake product that they wanted to market as a premium, locally-made gift item for tourists visiting Hawaii. W|W was tasked with helping the artisan bakers develop a brand identity, story and name for the product and apply it to packaging and business cards.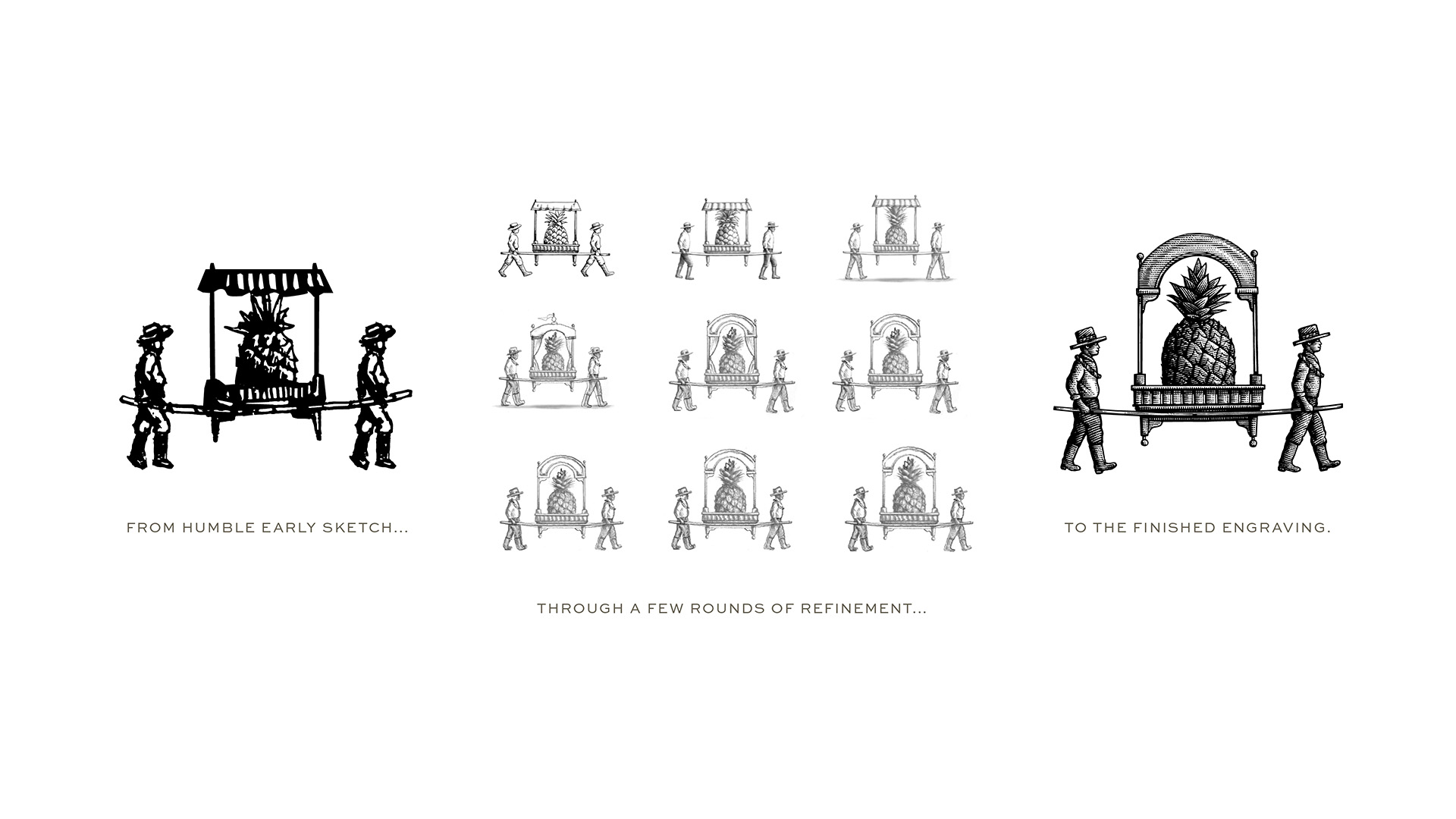 From an inky sketch to a finished brand identity illustrated by the illustrious Steven Noble, the brand captures both the elegance and whimsy of a modern treat with historical roots.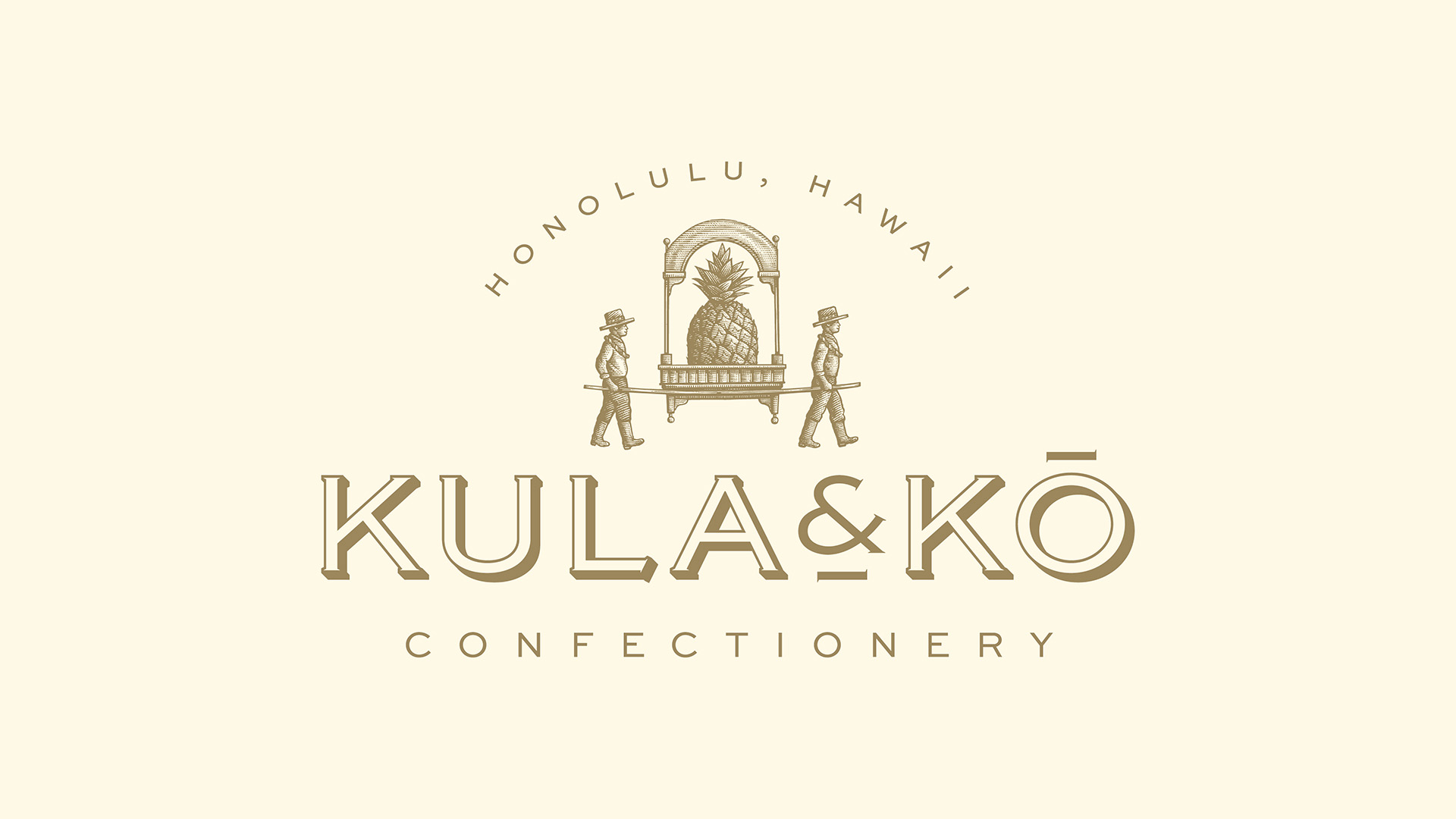 Inspired by the rich history of Hawaii's plantation era, Kula & Ko takes its name from the Hawaiian words for gold (kula) and sugarcane (ko).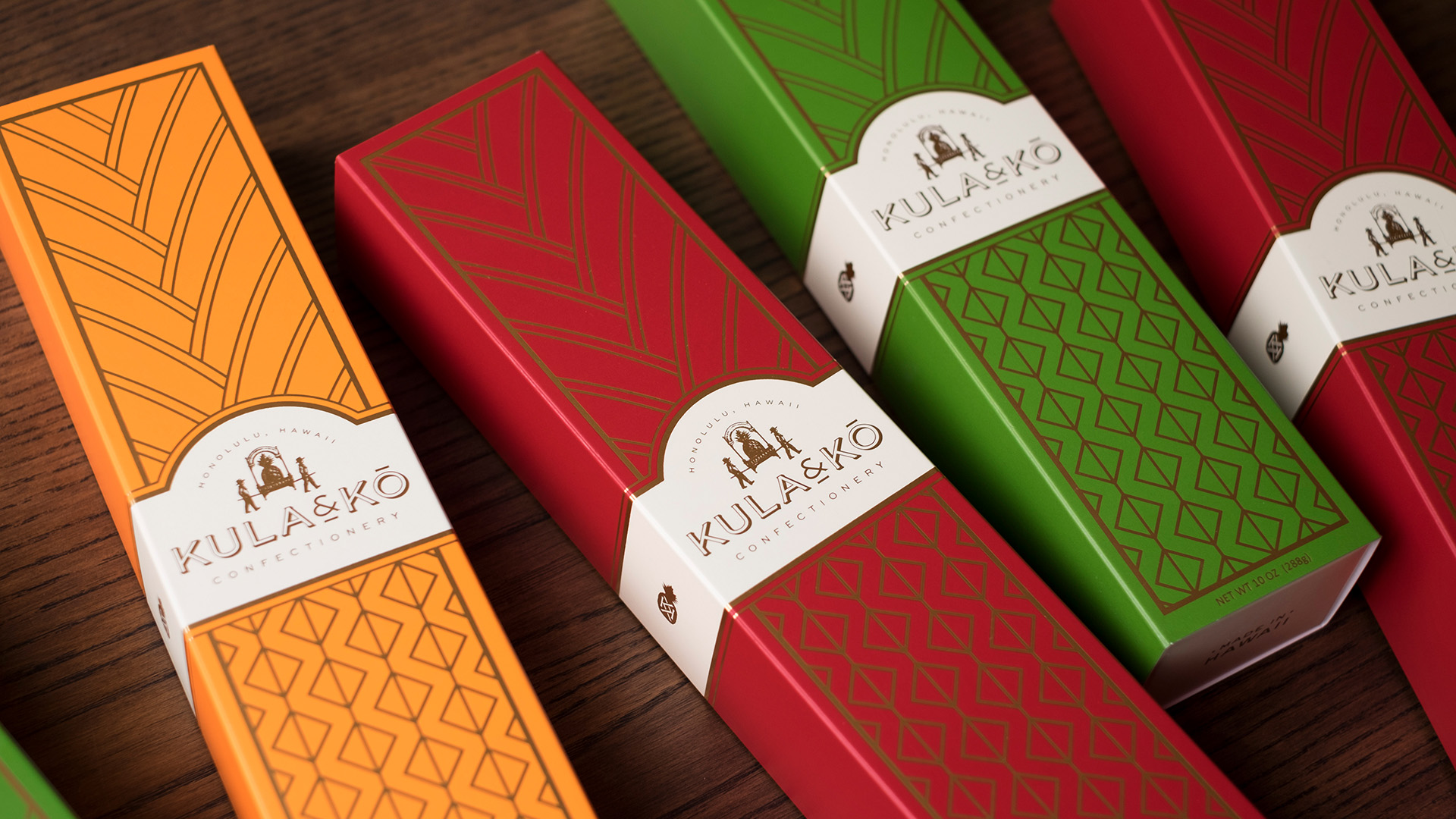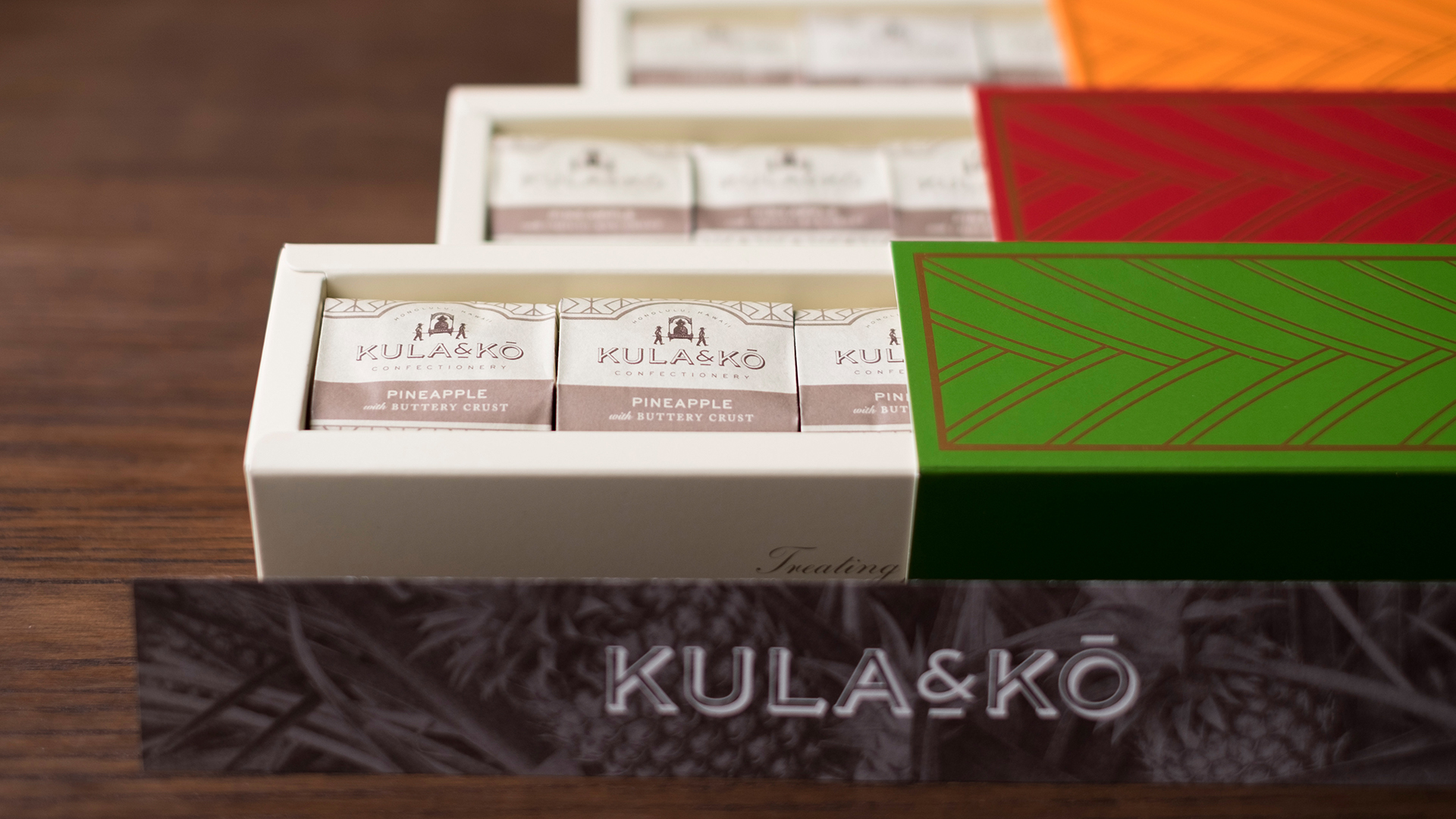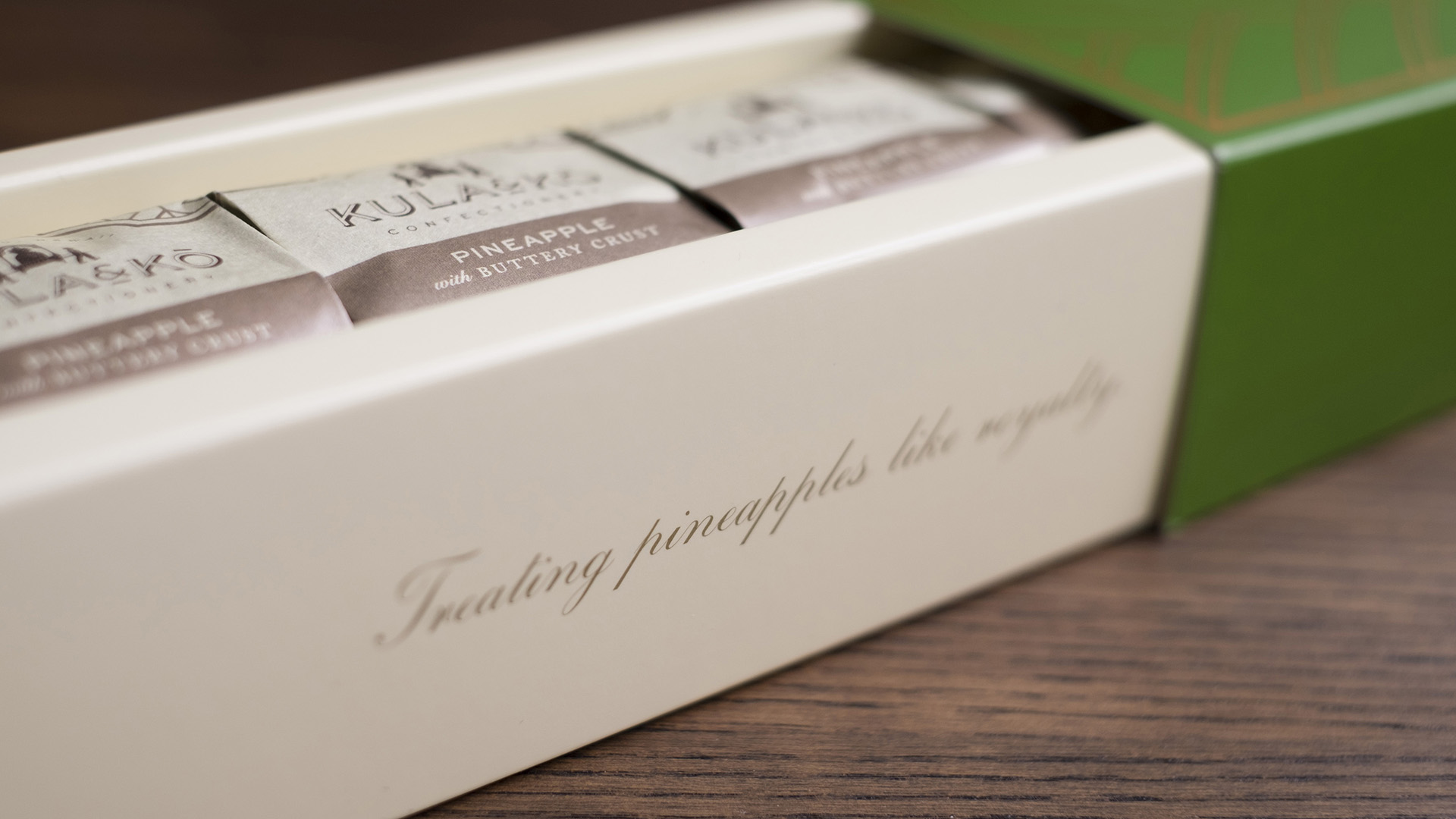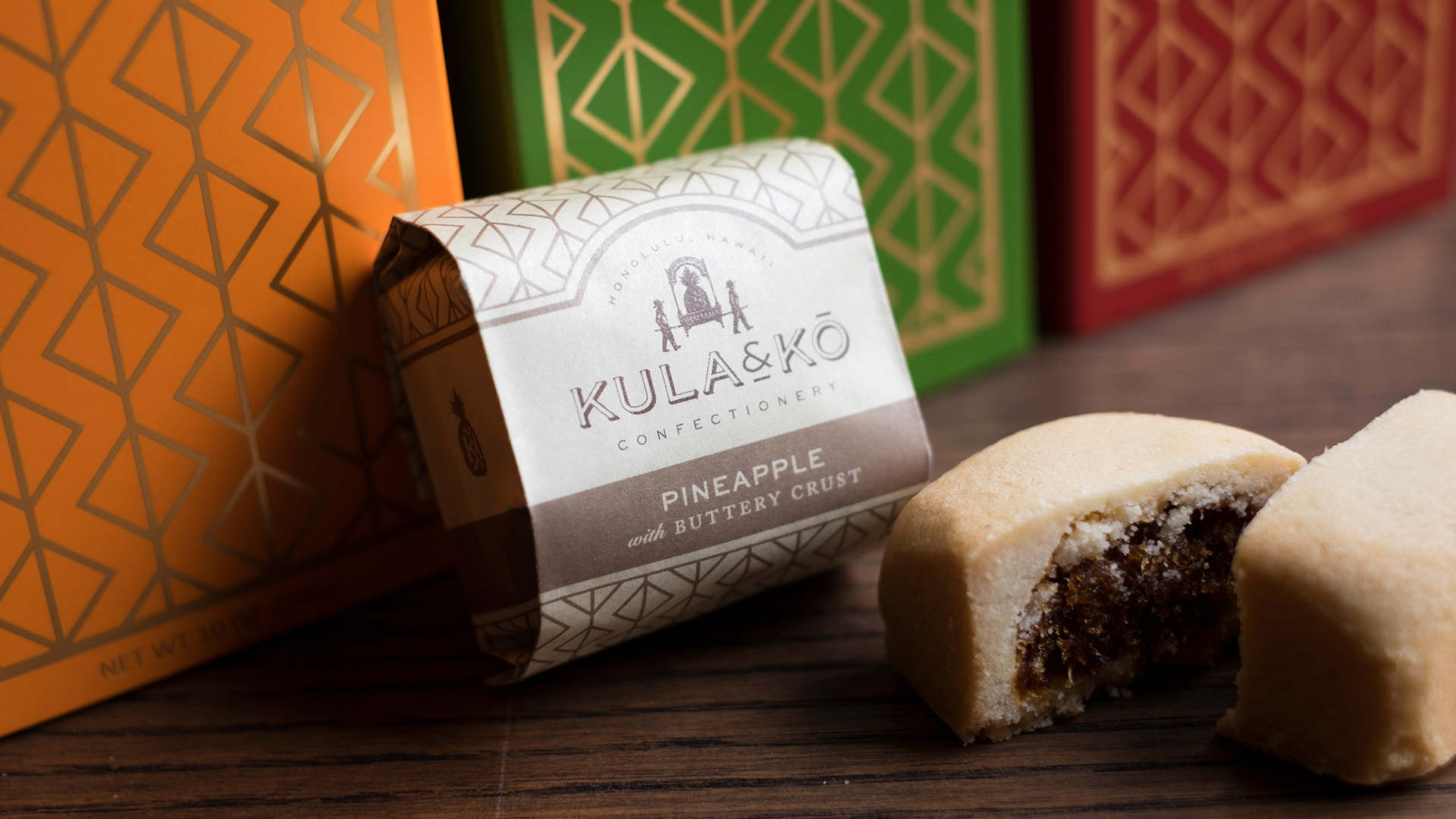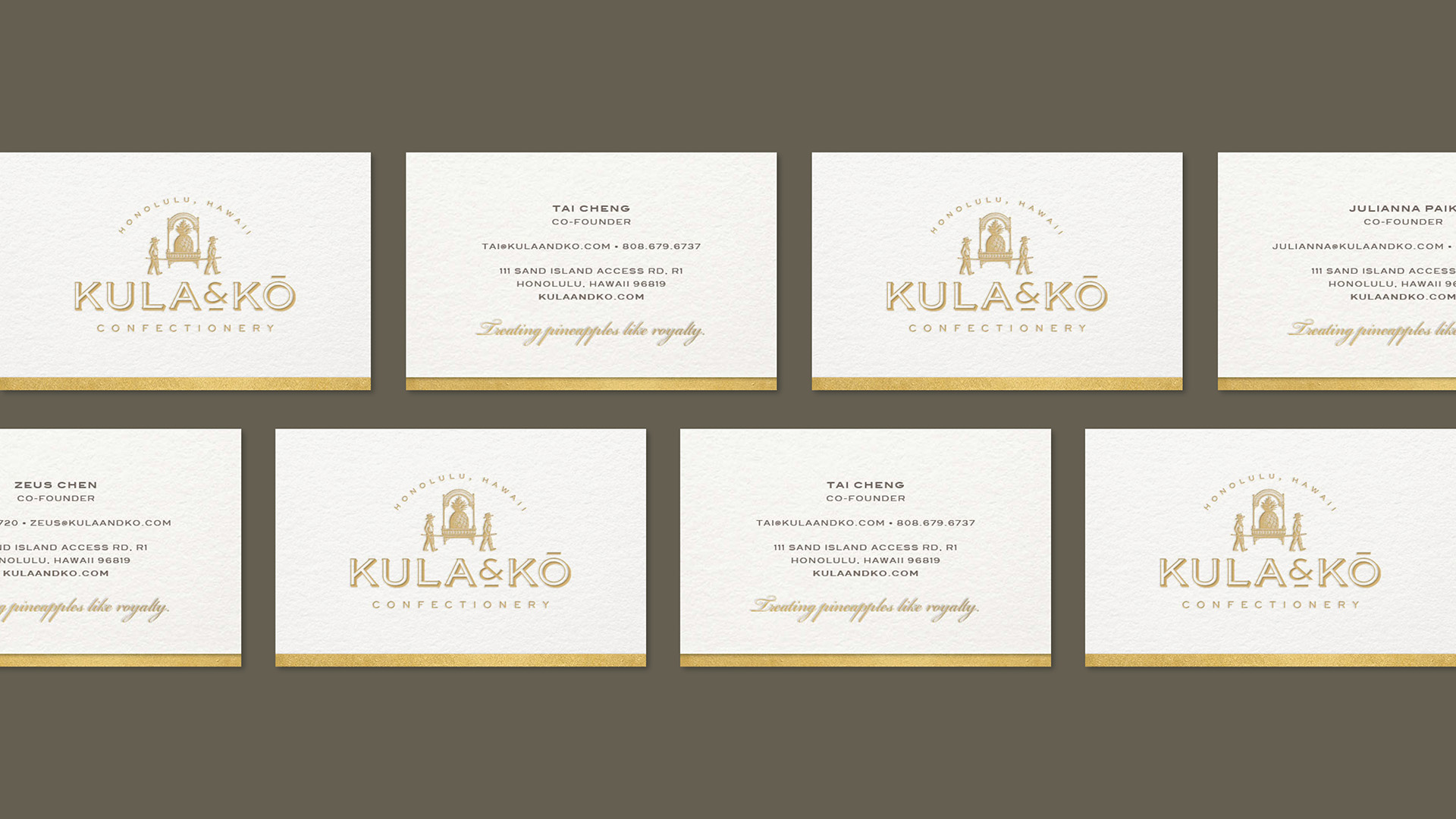 Leveraging the behavioral and attitudinal motivations of the target audience personas, the product packaging was designed for a high-end customer seeking premium quality and presentation value.
While the box shape and dimensions were largely dictated by the size of the cakes, W|W's extensive pattern and color exploration landed on bright, tropical colors with a gold-foiled abstracted pineapple pattern.