A NEIGHBORHOOD FAVORITE
Kalapawai Market
Kalapawai is an iconic local family business that pays homage to Hawaiʻi's plantation-era, corner-store heritage with its distinctive green storefront and welcoming service. Serving a range of café favorites from coffee and sandwiches to sirloin and wine, each of their locations offers a distinct experience shaped by and for the people they serve.
In recent years the brand has undergone sweeping changes, expanding the menu to include a full-service coffee bar, a sit-down restaurant and opening third and fourth locations in Kapolei and Waimānalo, respectively. W|W was brought on board to refocus and recalibrate Kalapawai Market's messaging, and identify opportunities to better engage customers in both the local and visitor markets.
LEANING INTO THEIR ROOTS
Through the discovery process, it became clear that the inconsistency between the multitude of logos, location names and offerings was a primary source of consumer confusion. Market, Café & Deli, and Market & Café were all being used as descriptors. To streamline the brand and honor its roots as a neighborhood market, W|W recommended consolidating the name to Kalapawai Market and refined the logo based on its iconic storefront signage.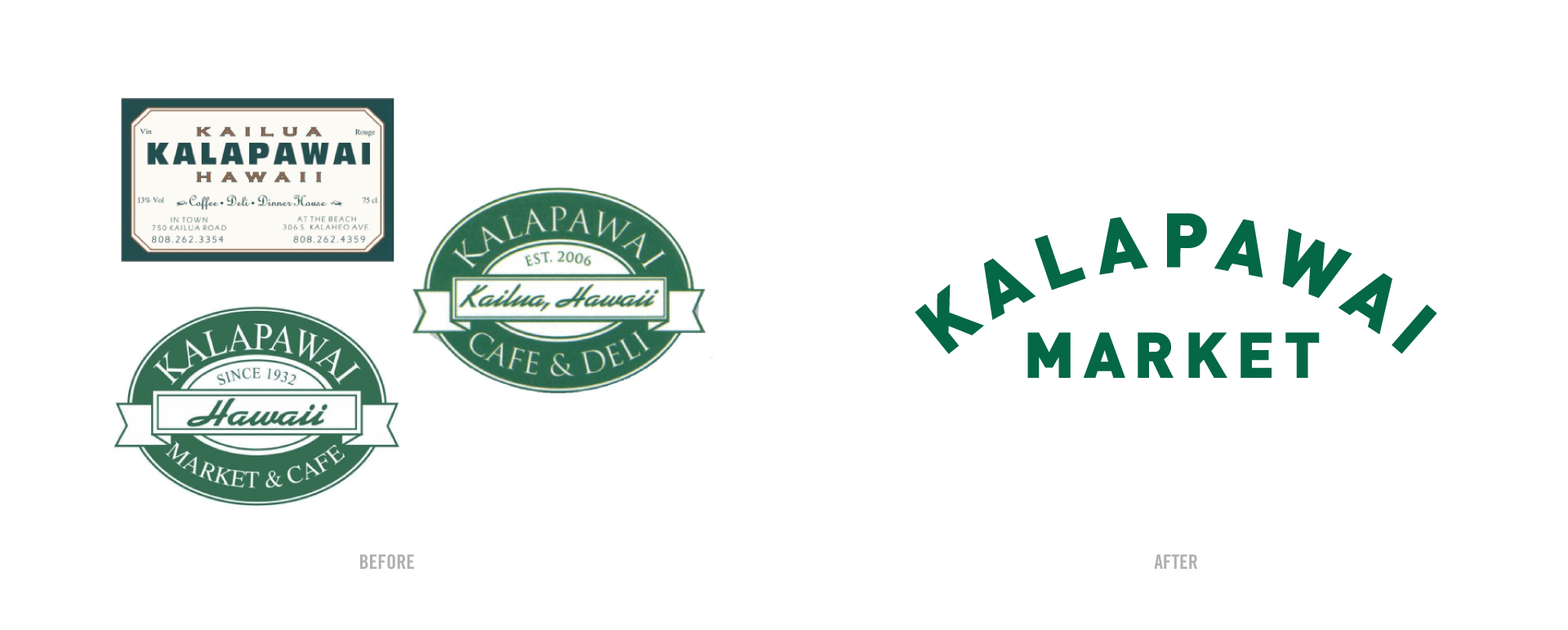 A NEXT-GENERATION WEBSITE
To help usher in the next era of the Kalapawai Market brand, W|W developed an updated, fully responsive website. The website is built on Prismic – a secure, headless content management system – and is designed with a user-friendly UI that puts the focus on content creation. The site features improved functionality including a comprehensive shop integrated through Shopify. Utilizing a modular structure, this system is designed for the end-user and allows for maximum customization while maintaining consistent design standards.
Additionally, the website incorporates custom hand-drawn illustrations that emphasize the personal touch and care that embodies the Kalapawai customer experience.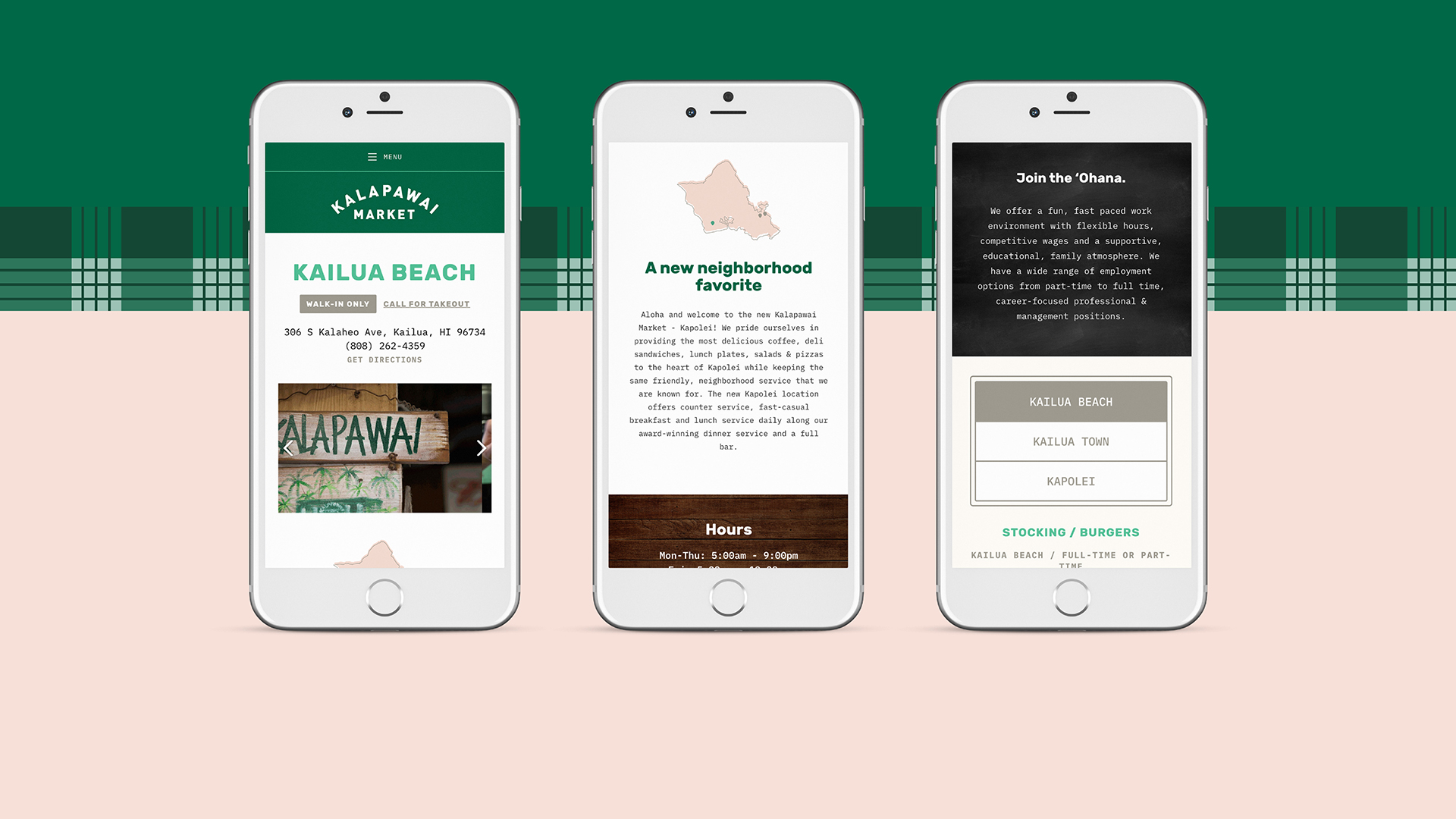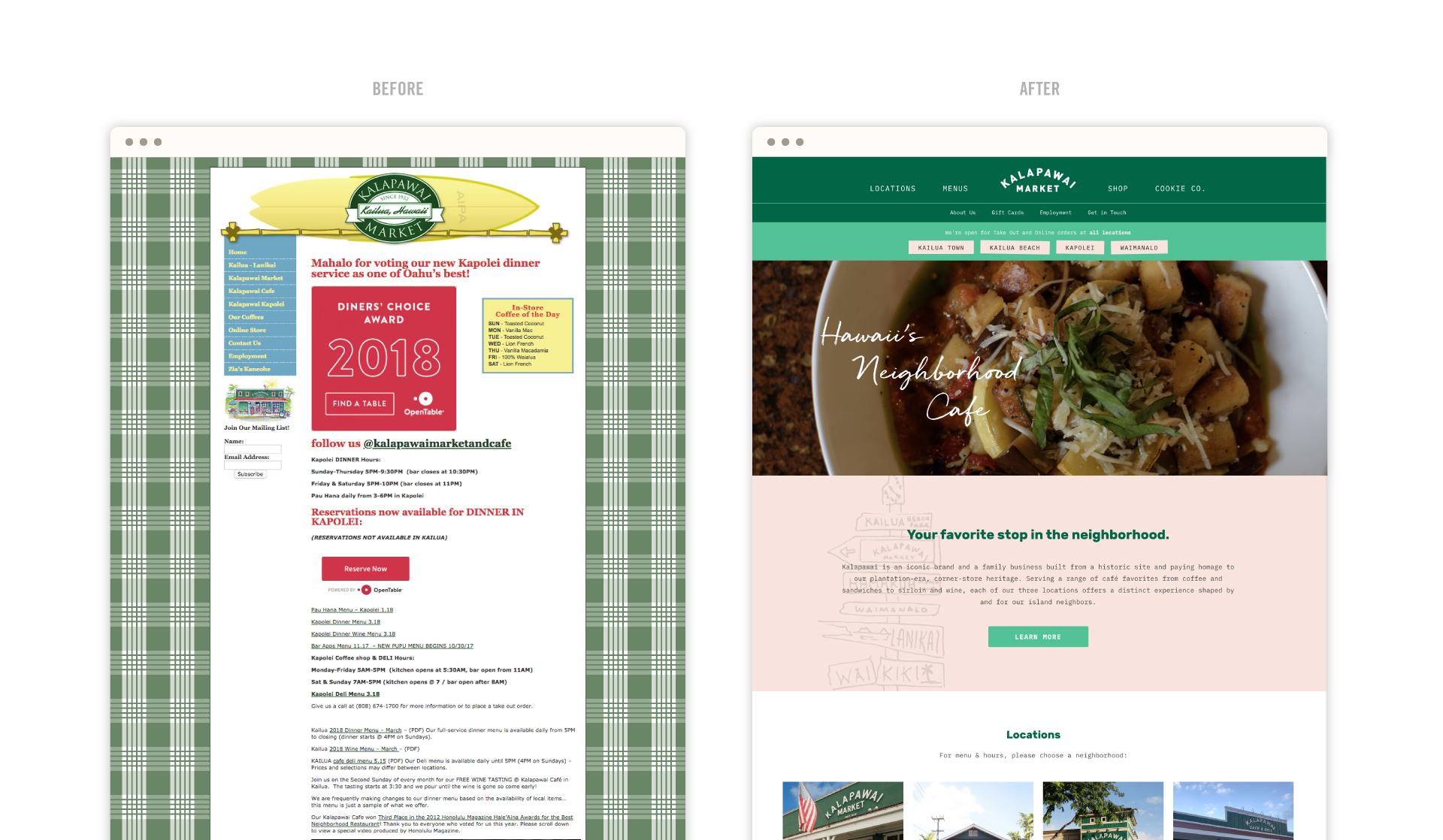 MERCHANDISE REFRESH
W|W also had the opportunity to help redesign Kalapawai's packaging and merchandise. A set of eight refreshed coffee bags elevates the premium look and feel of their locally-roasted coffee. W|W created a name and identity for Kalapawai Cookie Co., a sub-brand for Kalapawai's popular browned-butter chocolate chip cookies, baked fresh in-store. Other merchandise includes t-shirts, hats, tote bags, and coffee mugs to be sold in-store and online.