KAISER PERMANENTE
In Their Own Words
Kaiser Permanente, the nation's largest managed health care organization, was faced with brand challenges and misconceptions in Hawaii, despite a solid presence in the islands since 1958. To help address these issues, Wall-to-Wall Studios developed a strategic brand campaign targeting potential new members. The goal was to increase non-member "willingness to consider" Kaiser Permanente. W|W created a simple but powerful broadcast and digital campaign entitled "Their Own Words" which featured actual physicians sharing what they love about being a part of Kaiser Permanente. The campaign proved to be effective, resulting in an over 20% increase in non-member "willingness to consider" Kaiser Permanente across multiple age groups. With the concept's success, the campaign has continued to evolve and will eventually roll-out in all Kaiser Permanente regions across the country.
LET'S GET DIGITAL
Following on the heels of the TV spots, W|W expanded the campaign with digital videos and banners. Employing vibrant colors to stand out in the digital space, one set of ads continued with physicians speaking directly to their experiences as patients in the Kaiser Permanente system.
DIGITAL VIDEO
Heartfelt – Dr. Carney
DIGITAL VIDEO
Reassuring – Dr. Poon
DIGITAL VIDEO
Childbirth – Dr. Shimizu
BACK & FORTH
Digital banners and another set of digital videos took a conversational approach, focusing on text message exchanges between members and their friends or family, highlighting the features of Kaiser Permanente's care that help to differentiate them from other health plans or providers.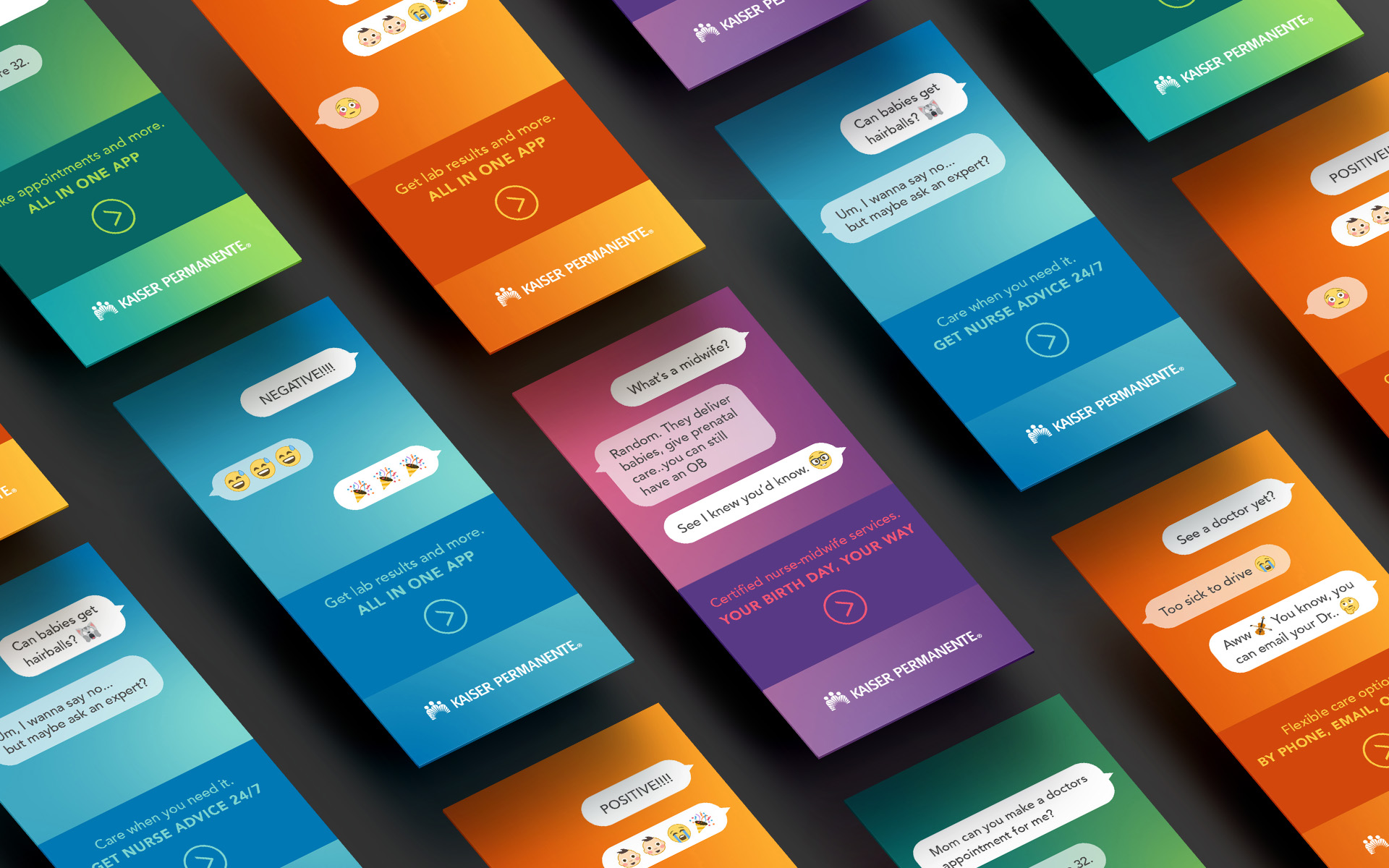 MICROSITE
In support of the digital campaign, W|W designed and built a microsite to offer succinct answers to some of the biggest questions potential members may have about Kaiser Permanente's health plan and care.