JEWISH HEALTHCARE FOUNDATION
LIFTOFF PGH 2020
Facilitated by the Jewish Healthcare Foundation (JHF), Liftoff PGH 2020 is both an event and an ongoing process for launching the region into a new space beyond the current frontiers of health care. The JHF and its three operating arms develop and manage programs, research, training, and grantmaking to advance the quality of clinical care and health of populations. As JHF recognized that Pittsburgh tops national lists of "best places to live, work, and play", but is not topping the list in the crucial area of healthcare innovation, the Foundation launched Liftoff PGH 2020, an event to help Pittsburgh become a center for disruption in healthcare. W|W designed the integrated branding (logo, visual identity, brand guidelines, website and more) and is delivering implementation and campaign support for Liftoff PGH 2020.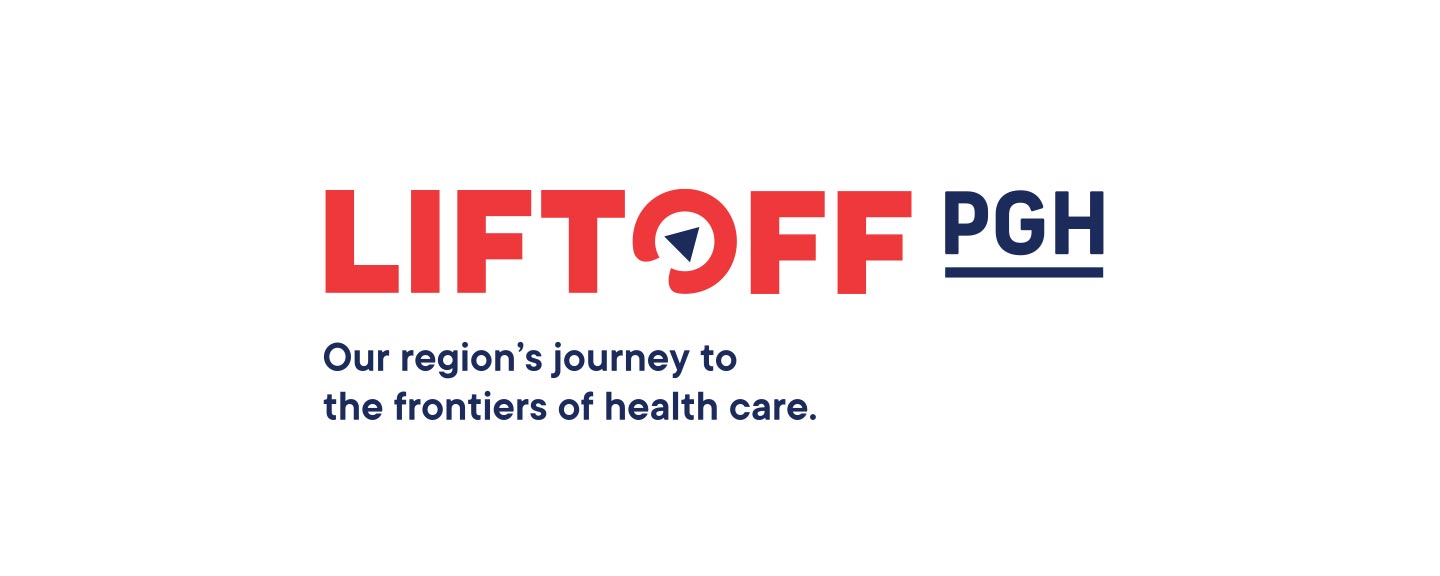 BRAND LAUNCHPAD
W|W created a robust visual identity system for the event that included logo, super graphic, color palette, type treatment, thematic icons and image style. Liftoff PGH is organized around five key forces for change and W|W designed a set of custom thematic icons that are leveraged throughout communications. Unique image styles were developed to round out the event's signature look. W|W also helped create the overarching narrative for Liftoff PGH with headlines, messaging and tone/voice.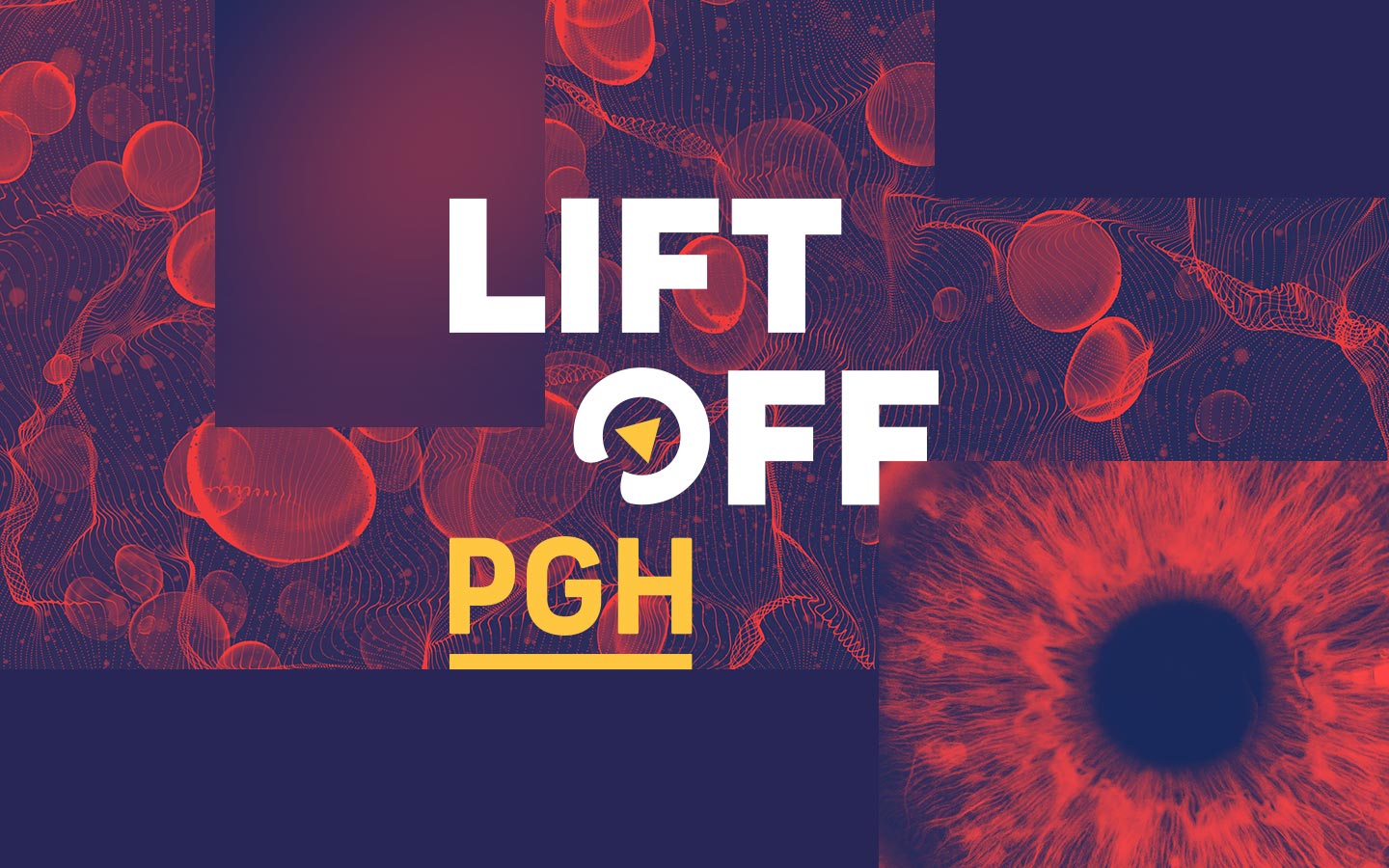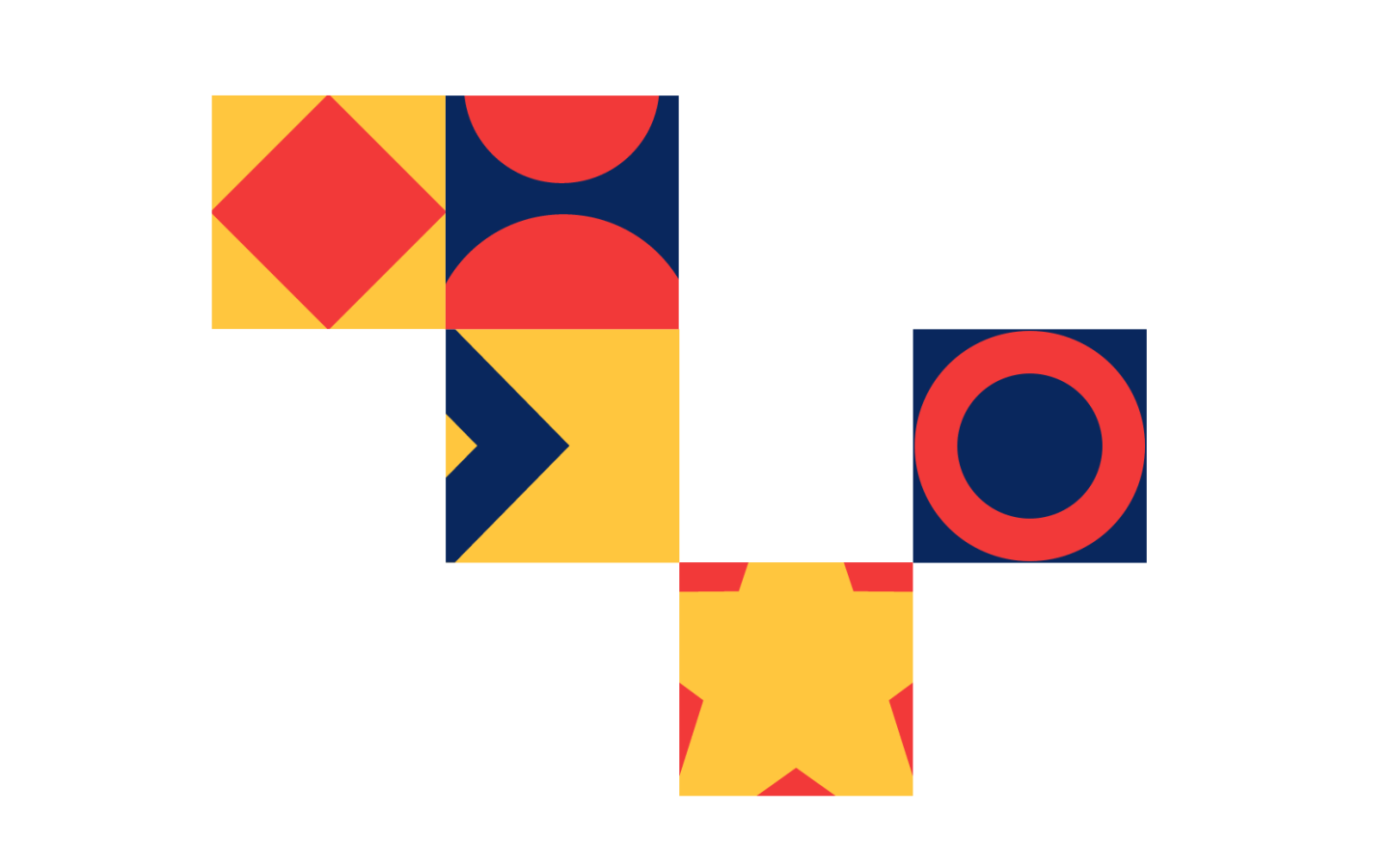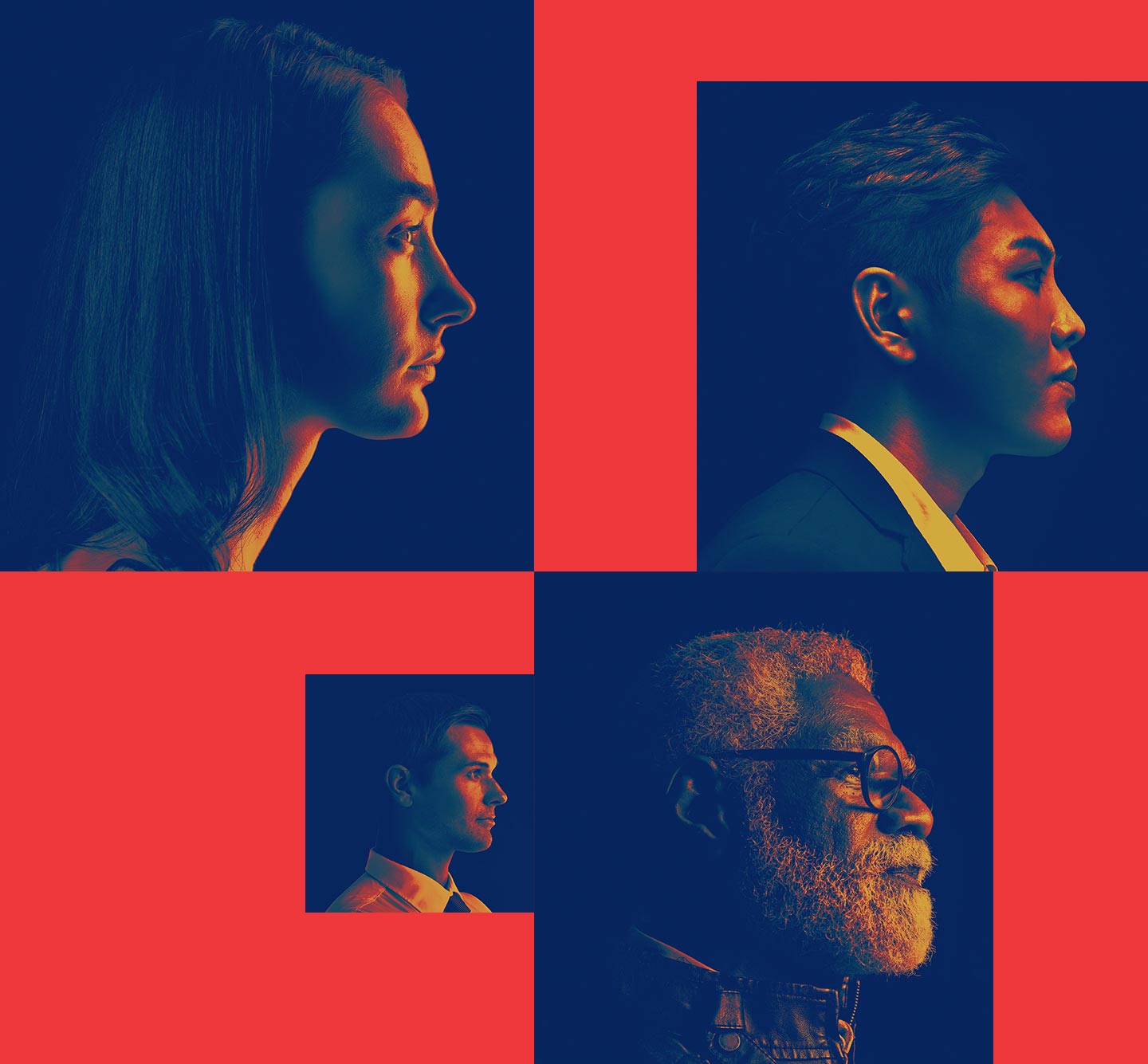 DIGITAL ECOSYSTEM
Liftoff PGH's responsively designed website is powered by BlokBlok CMS, a Ruby on Rails + Javascript content management system, and includes a powerful event calendar that is integrated with a custom schedule module for the conference. Event programming is categorized by a number of variables including theme and speaker by a robust tagging convention that allows related content to be automatically published on relevant pages. The schedule module also generates a user-friendly conference schedule that organizes and displays programming by day, time, and category. Subtle micro-animations are introduced throughout the site to enhance the user experience while providing a sense of what to expect at the actual event.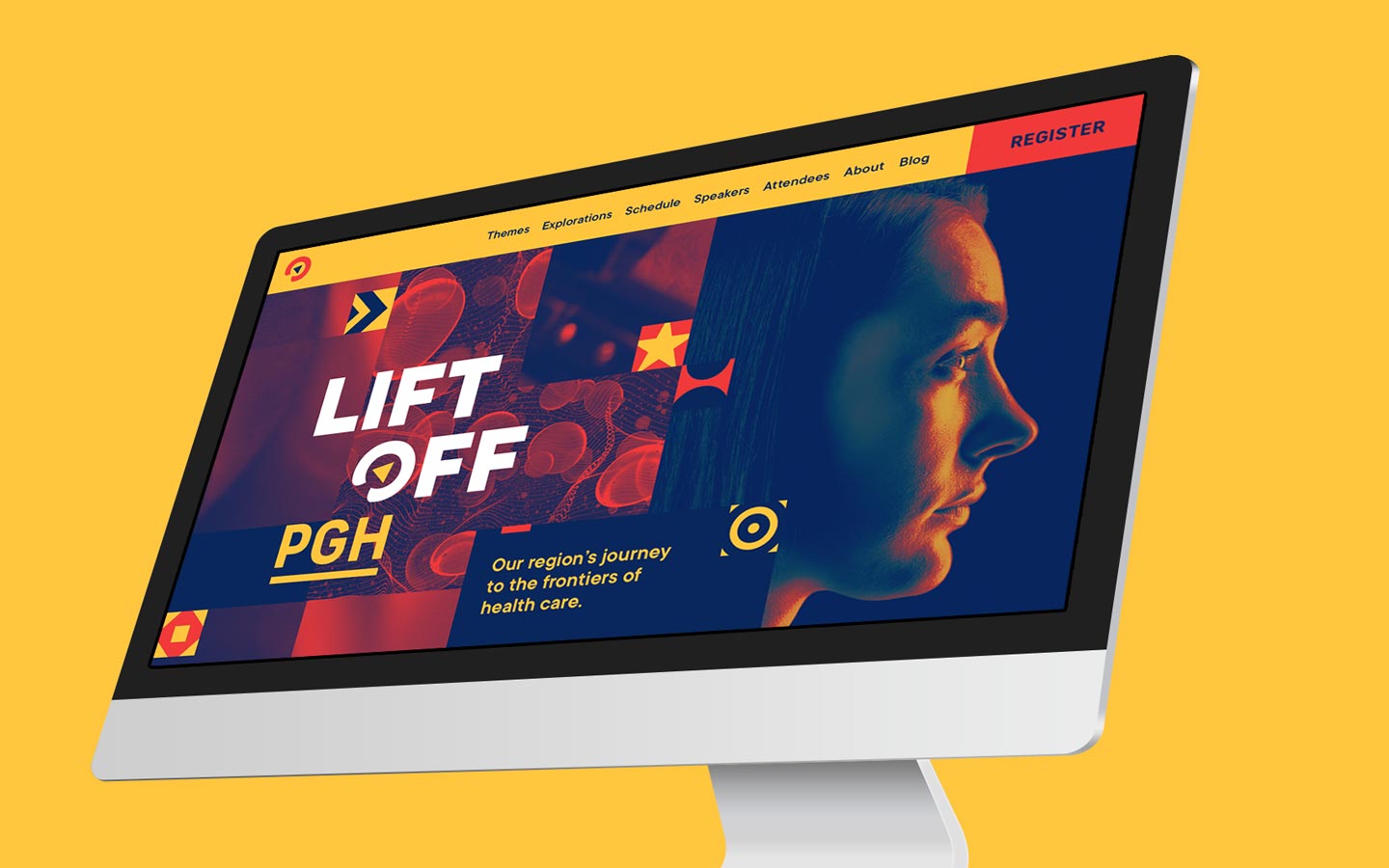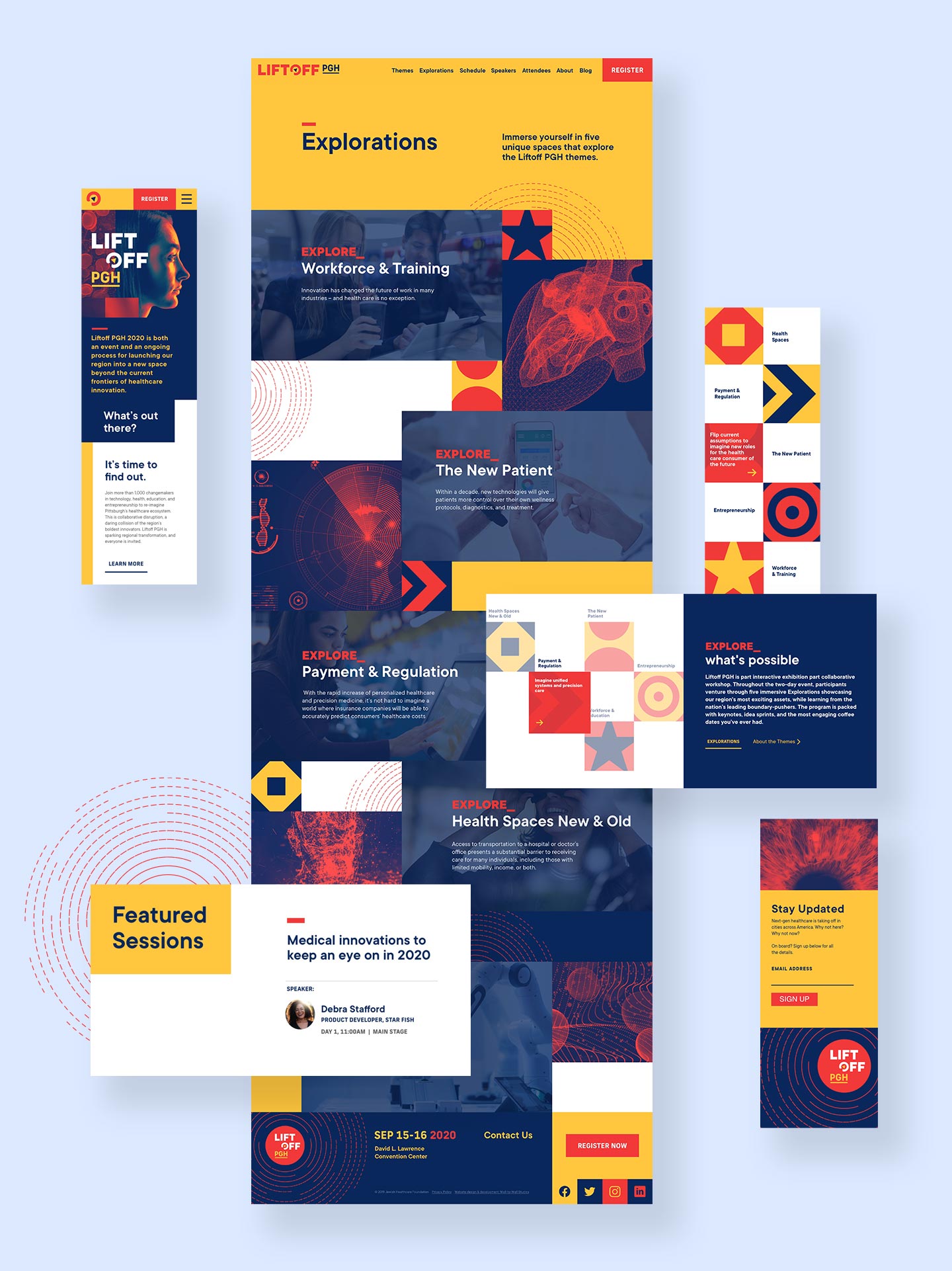 COUNTDOWN: MARKETING PLAN & CAMPAIGN
As part of the core deliverable, W|W developed a marketing implementation plan for Liftoff PGH designed to build awareness for the new event, sell registrations and inspire sustained engagement. W|W's strategic approach identified specific tactics to be deployed at particular milestones (i.e. pre-registration, early bird, last call) in the event marketing process. For each tactic - covering social media, digital marketing and traditional & non-traditional media - W|W provided recommended creative, audience-centric messaging, best practices and granular editorial calendars. W|W then assisted JHF with campaign placement and management.
To help elevate marketing activities and enhance the user experience, W|W also created several AR (augmented reality) environments including a Liftoff PGH branded astronaut helmet and rocket ship. AR experiences provide a live, direct, or indirect view of a physical, real-world environment whose elements are augmented (or supplemented) by computer-generated sensory input. W|W also designed a custom set of Instagram stickers via GIPHY to build engagement with target audiences before and during the event.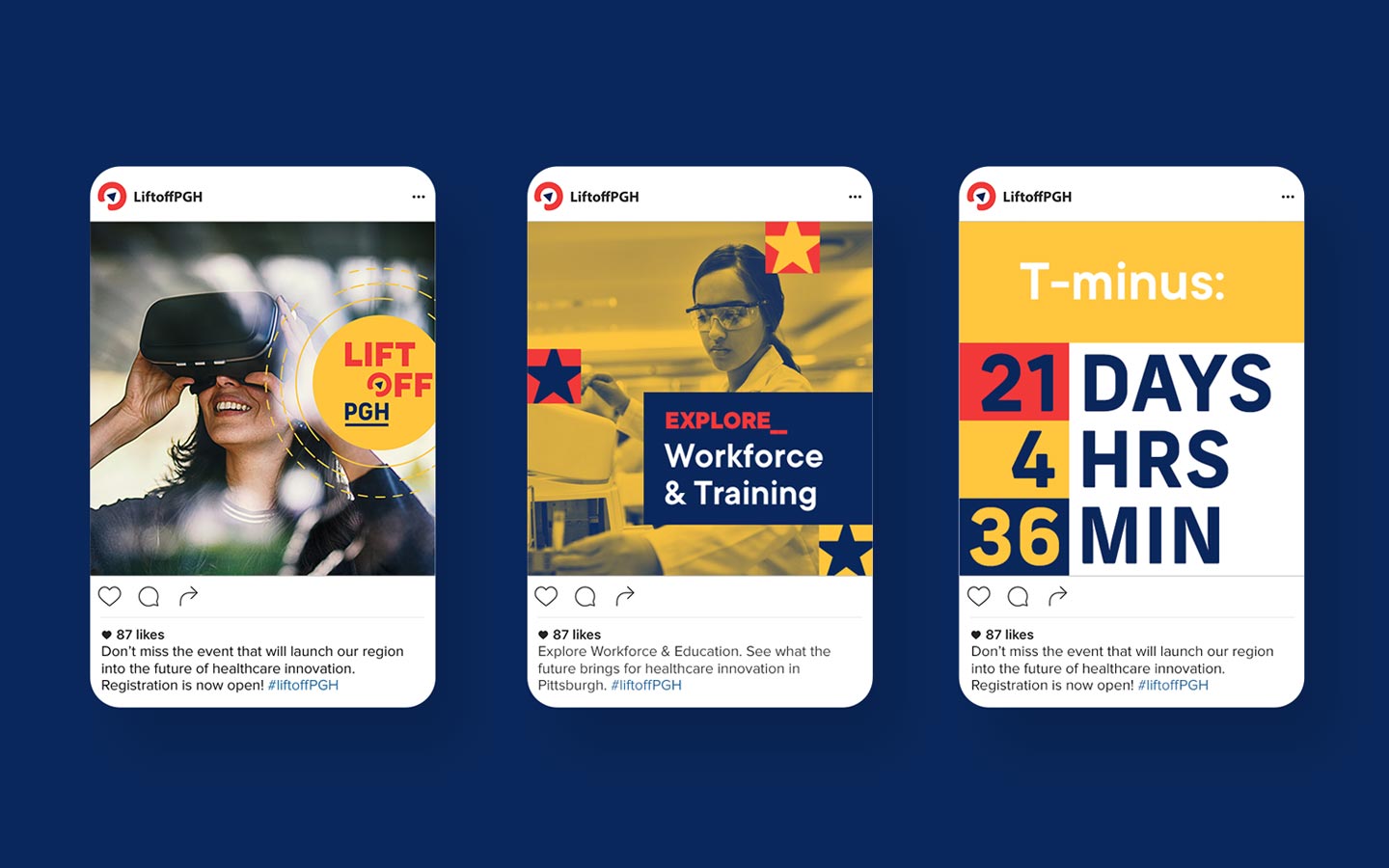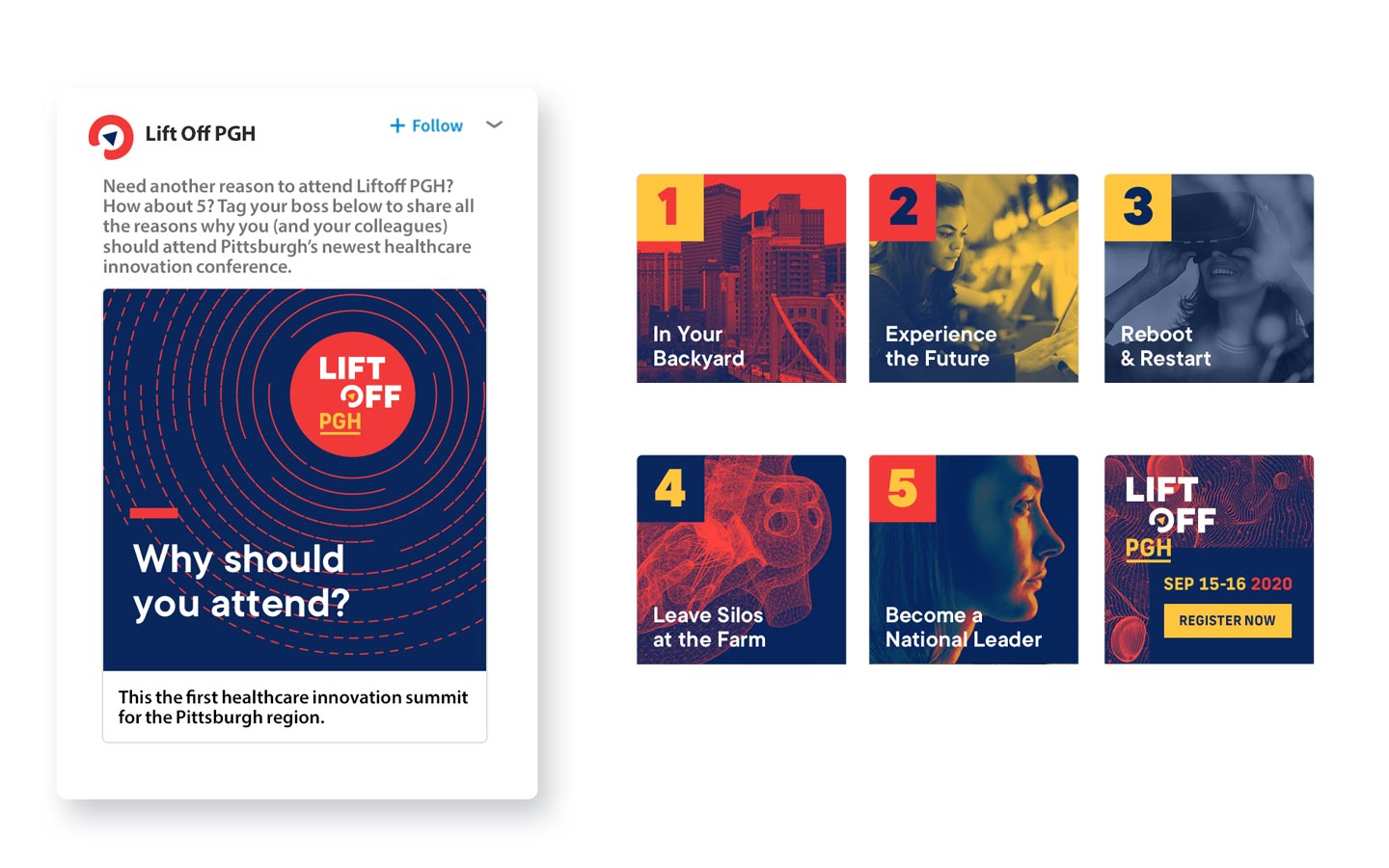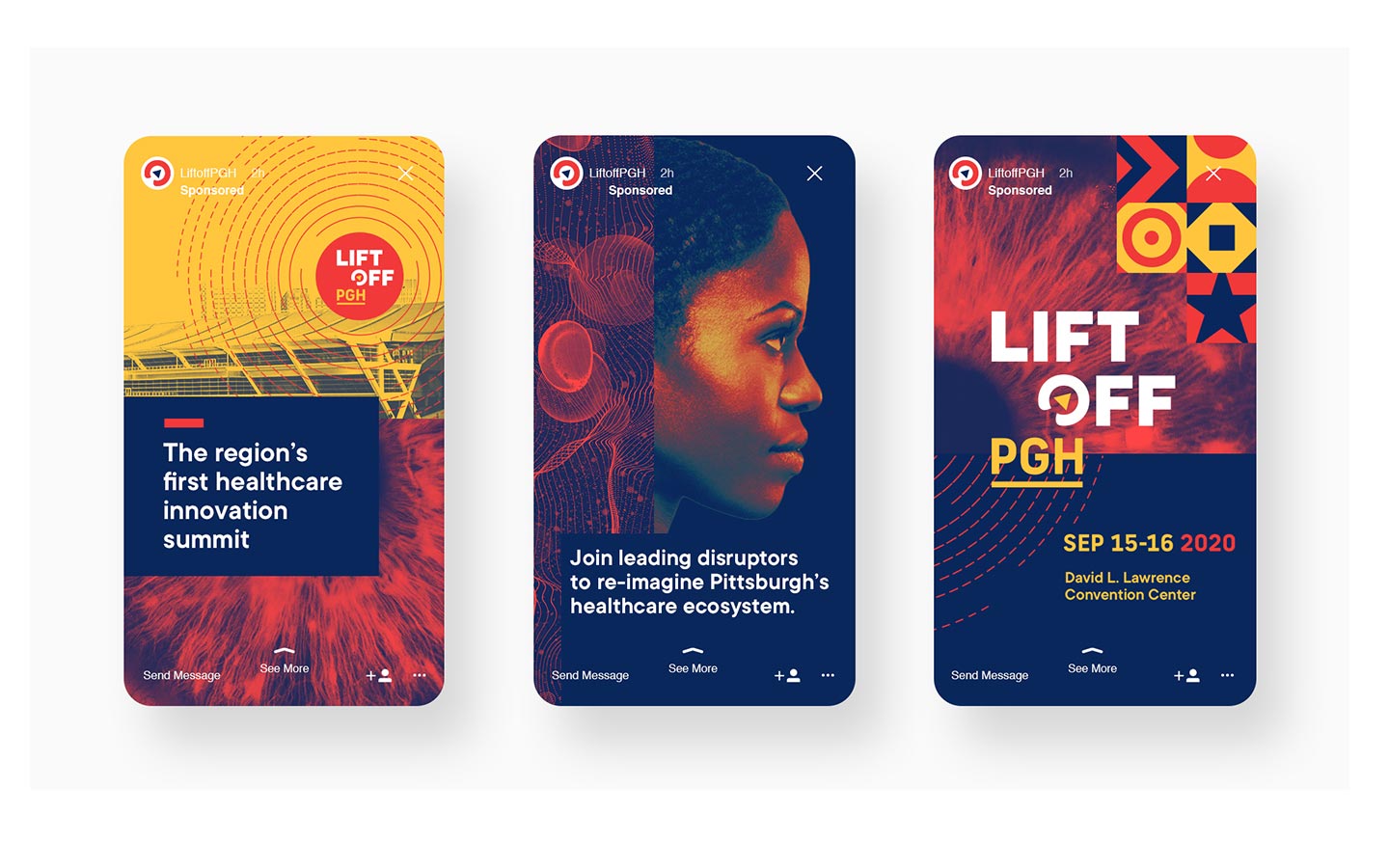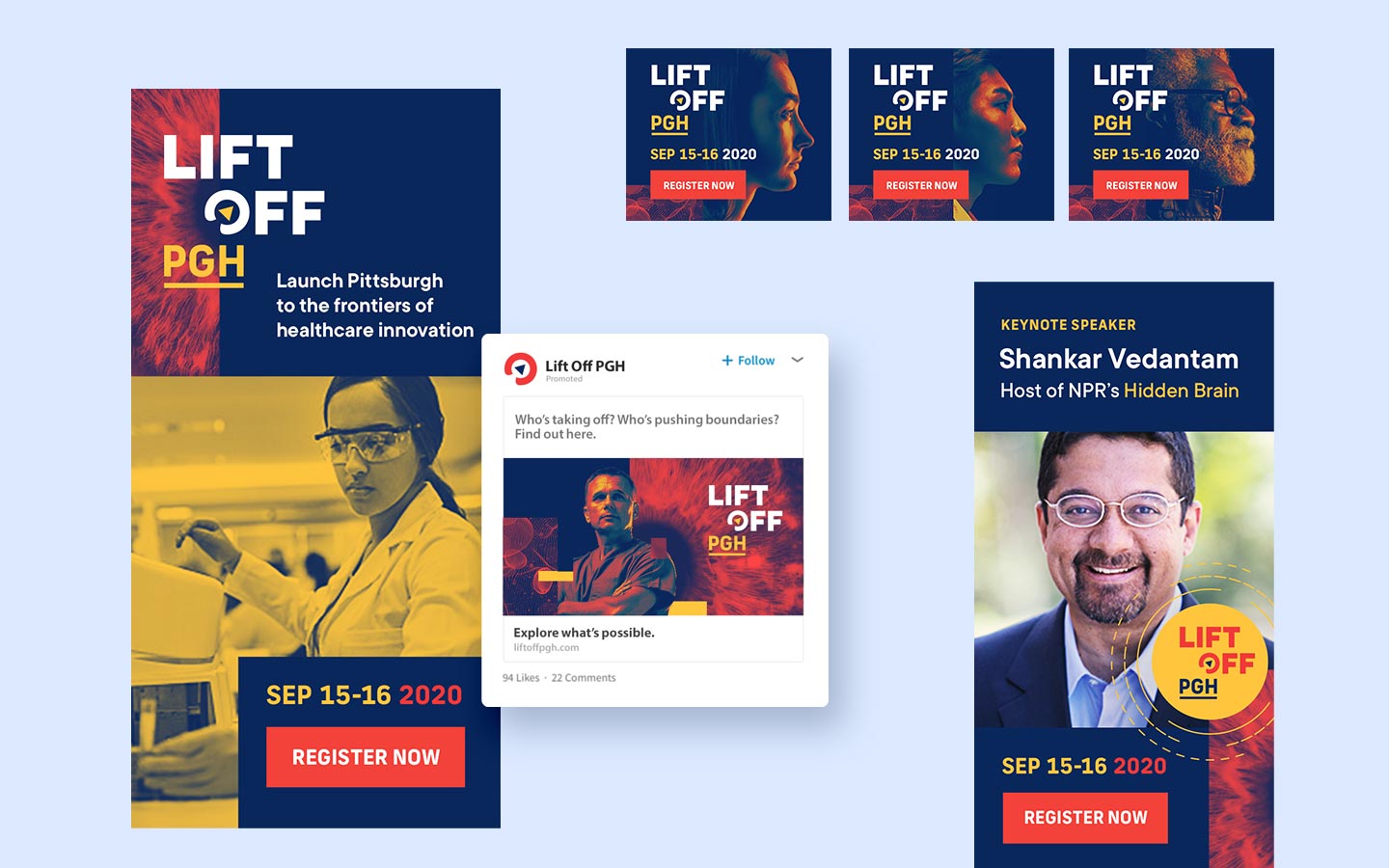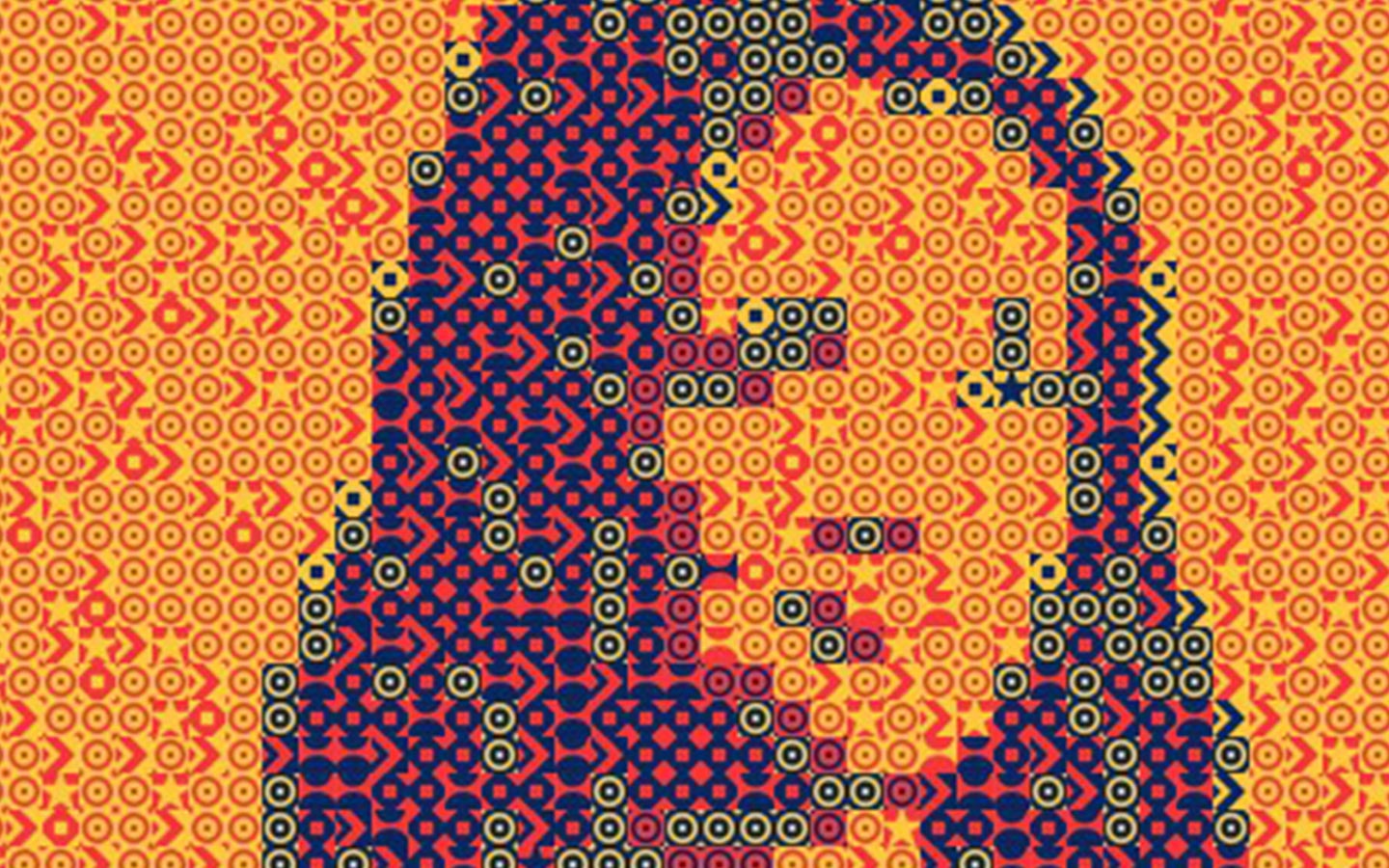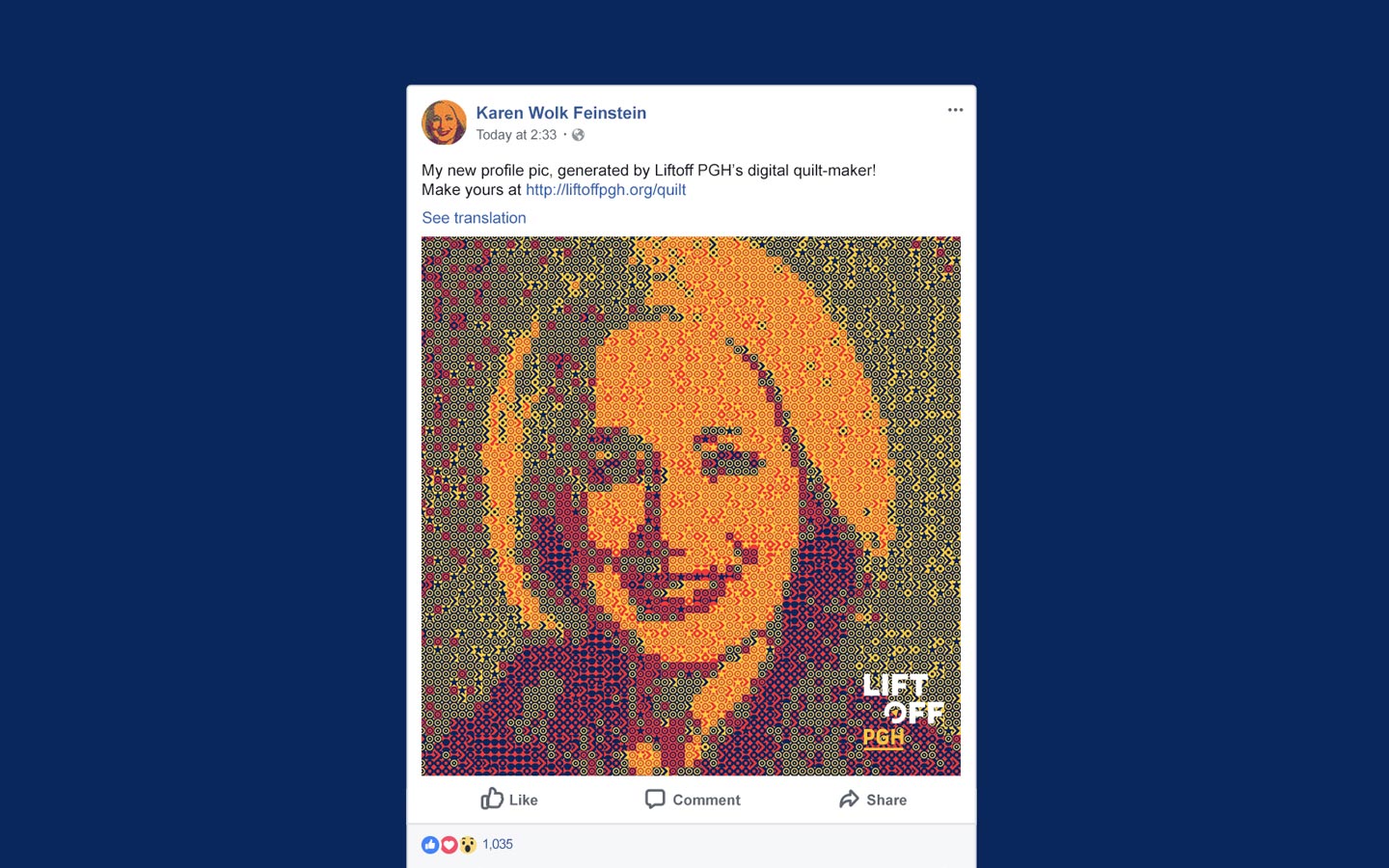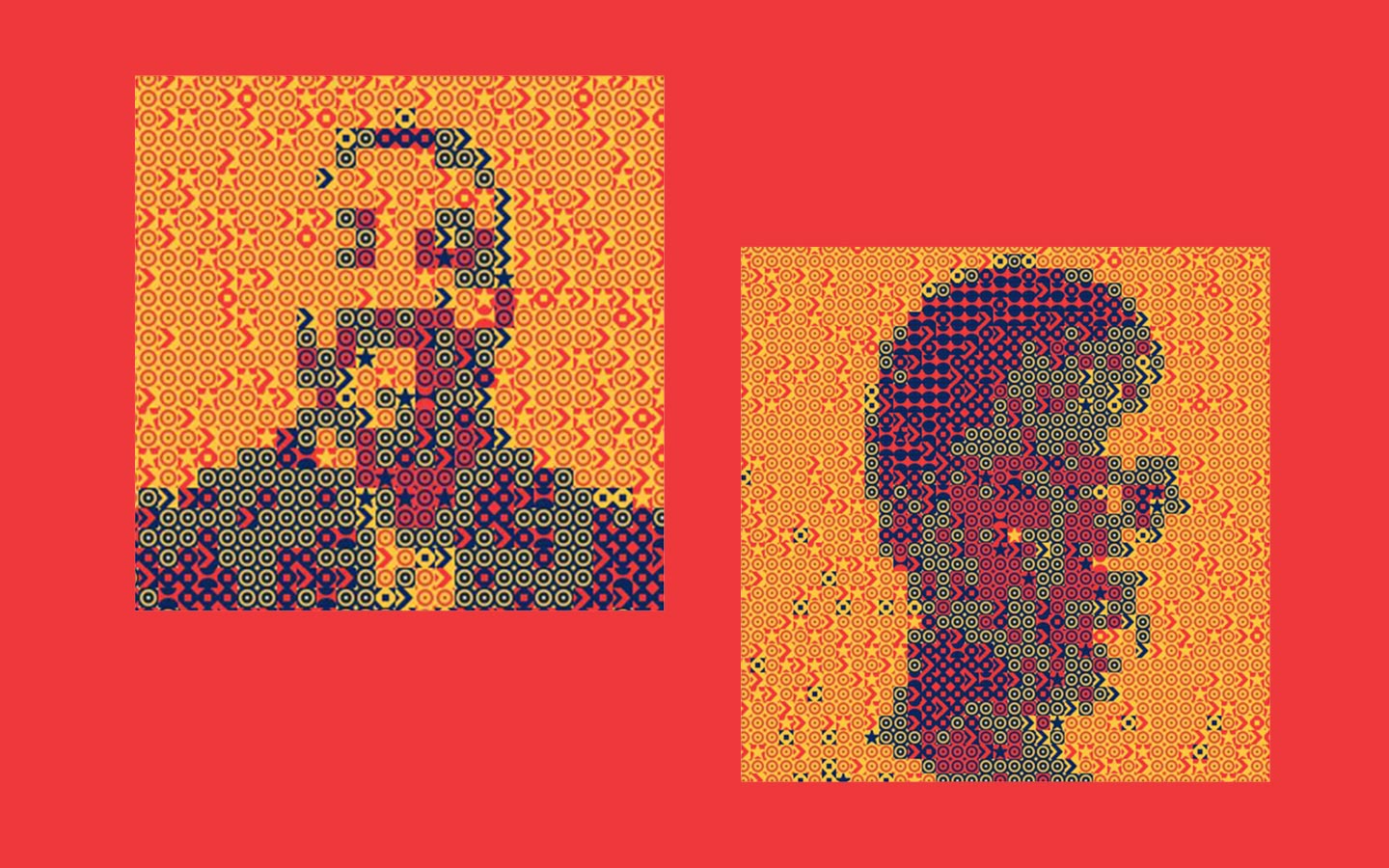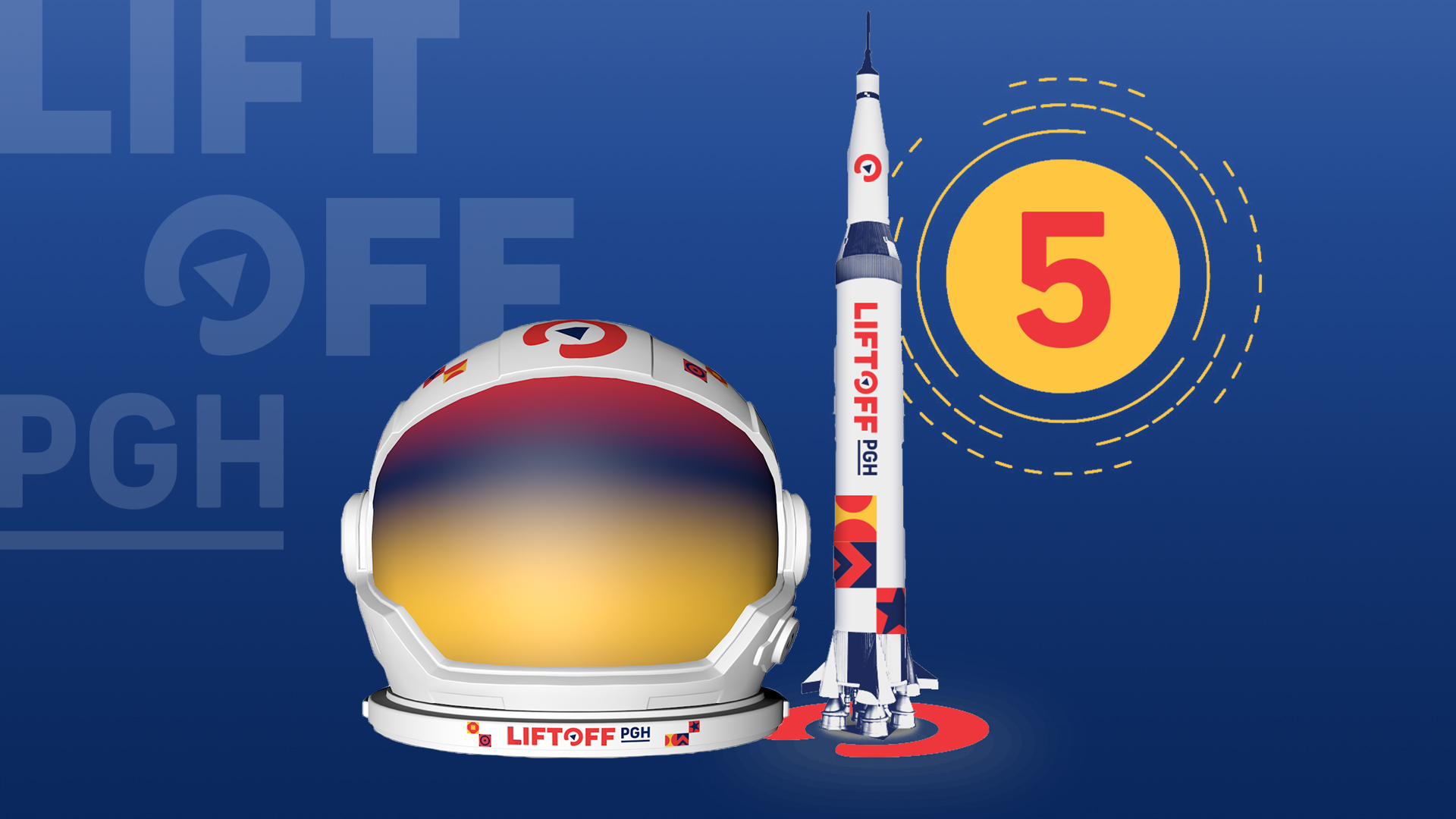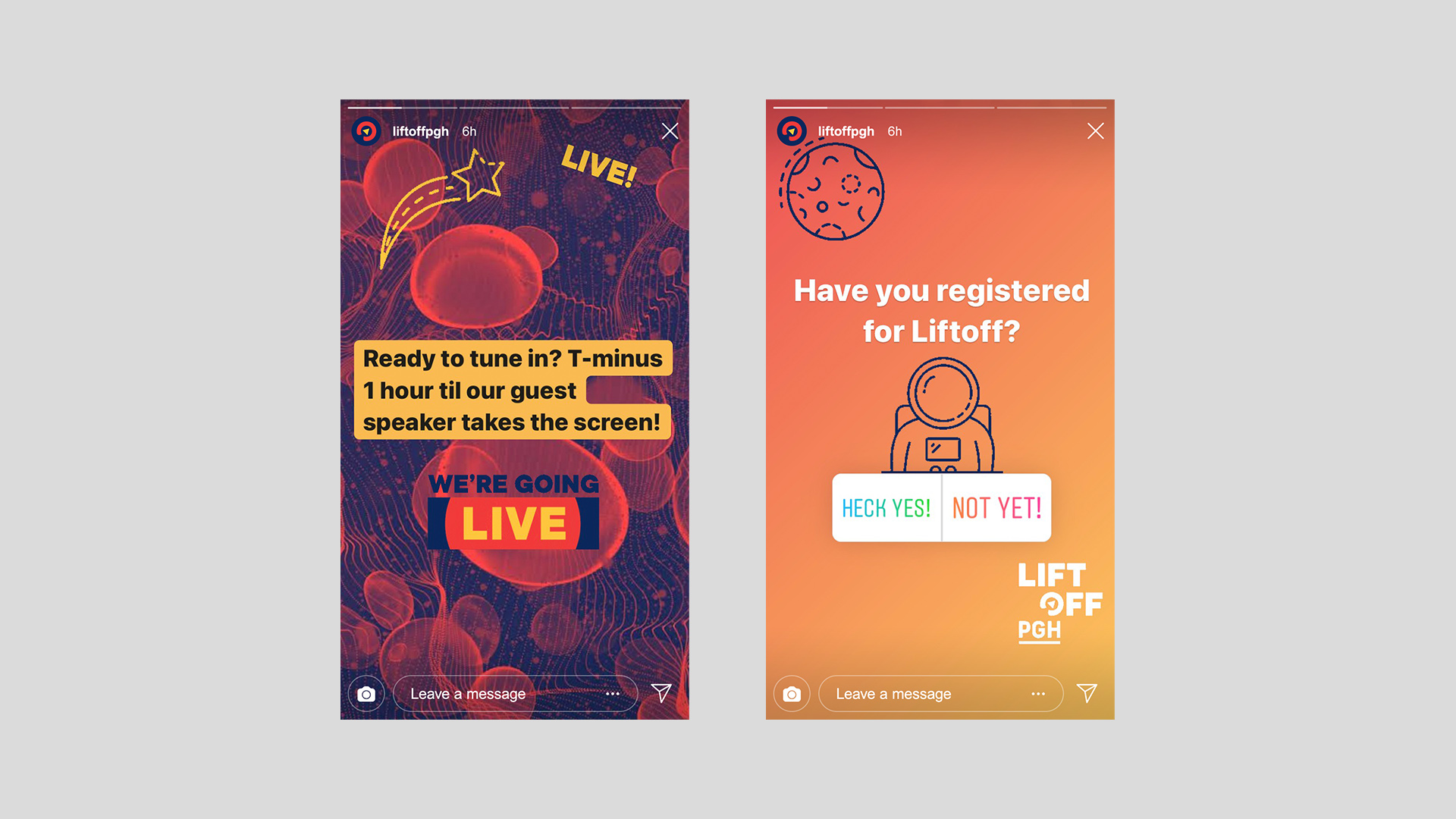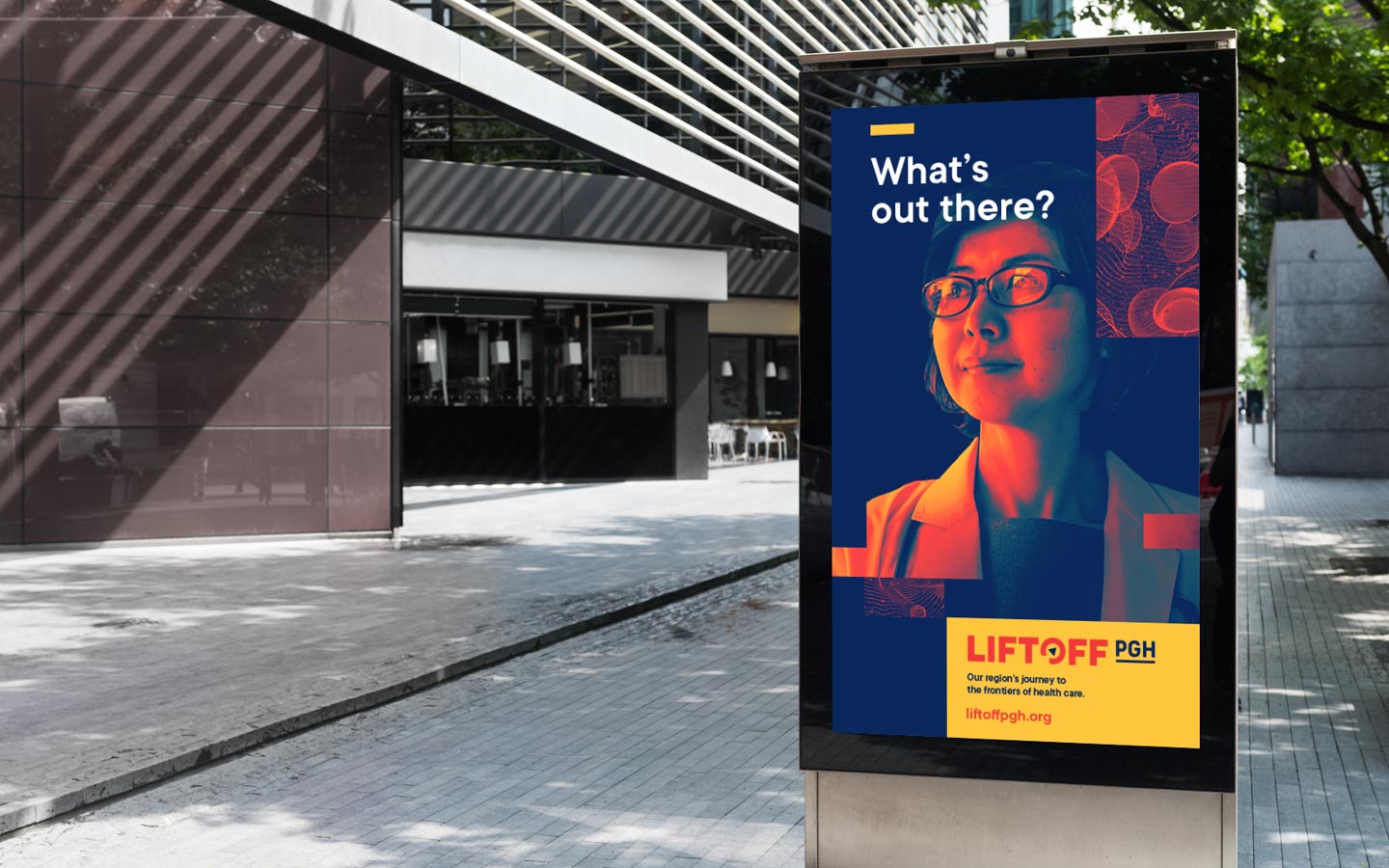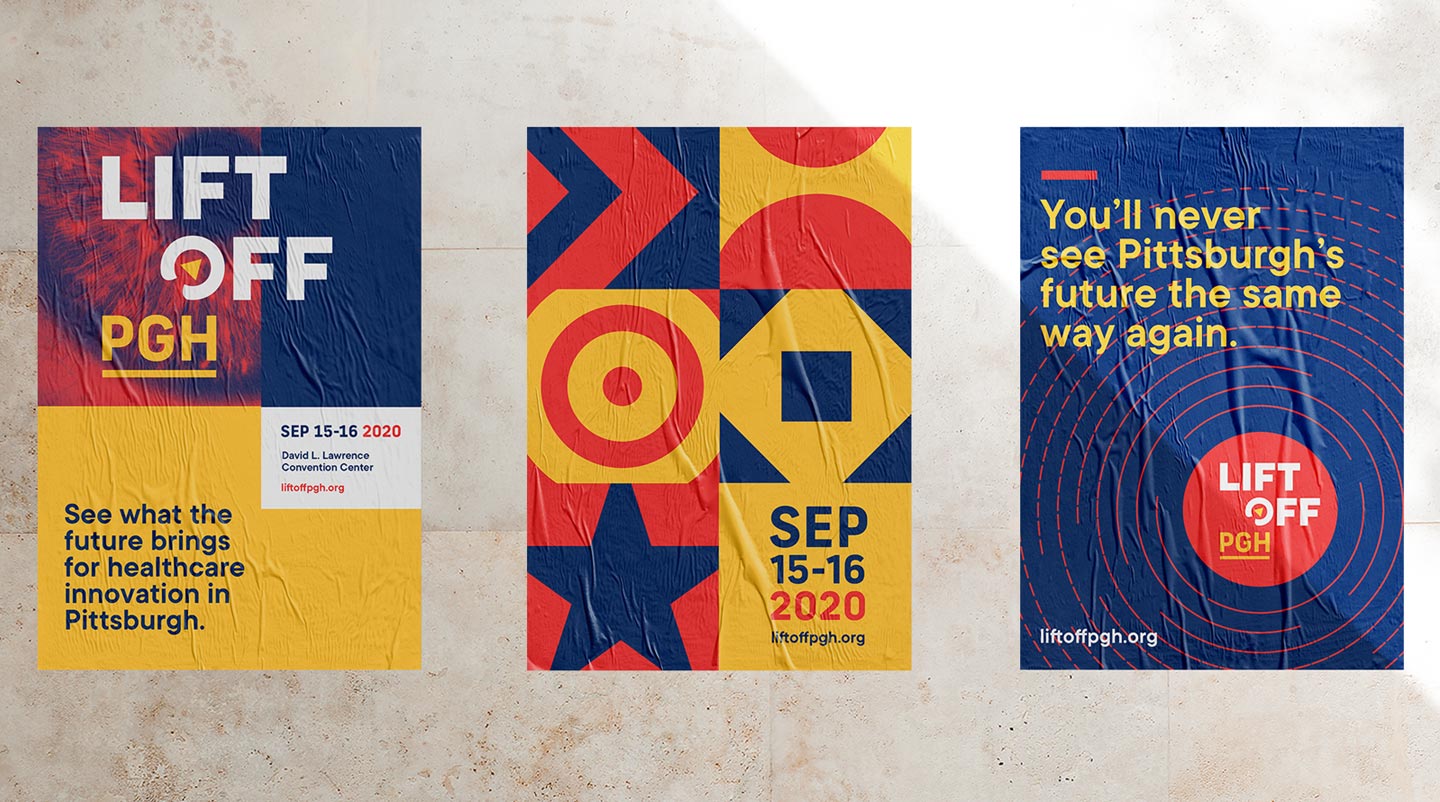 IMMERSIVE EXPERIENCE
Recognizing that branded environments are one of the most powerful ways to engage an audience, W|W leveraged our integrated approach to design a compelling experience for Liftoff PGH 2020. Elements from the brand style guide will be optimized and extended by the Client's production team to deliver an innovation haven.