Gateway Health
I'M GOOD WITH GATEWAY
Established in 1992 as an alternative to the Pennsylvania Department of Public Welfare's Medical Assistance Program, Gateway Health Plan has grown into a top-ranked managed care organization that serves over 500,000 members across 6 states. Gateway's network includes over 35,000 health care providers, 300 hospitals and more than 21,000 physicians, pharmacies and clinics. A not-for-profit organization, Gateway Health focuses on providing the best possible healthcare to a growing number of Medicaid and Medicare Advantage consumers by serving the needs of at risk and vulnerable citizens with not only healthcare coverage, but services such as disease management, health and wellness programs and preventive care.
Gateway Health hired W|W to execute a comprehensive website redesign that addressed its two primary web properties, Gateway Health Plan primarily serving the Medicaid audience and Medicare Assured serving the Medicare audience. The project involved a digital brand audit, competitive analysis, strategy, personas, UI/UX, design, development and written voice & tone. W|W's final deliverable to Gateway Health was an interactive style guide and pattern library that positioned the Gateway technical team to implement the new website and efficiently extend the design in the future.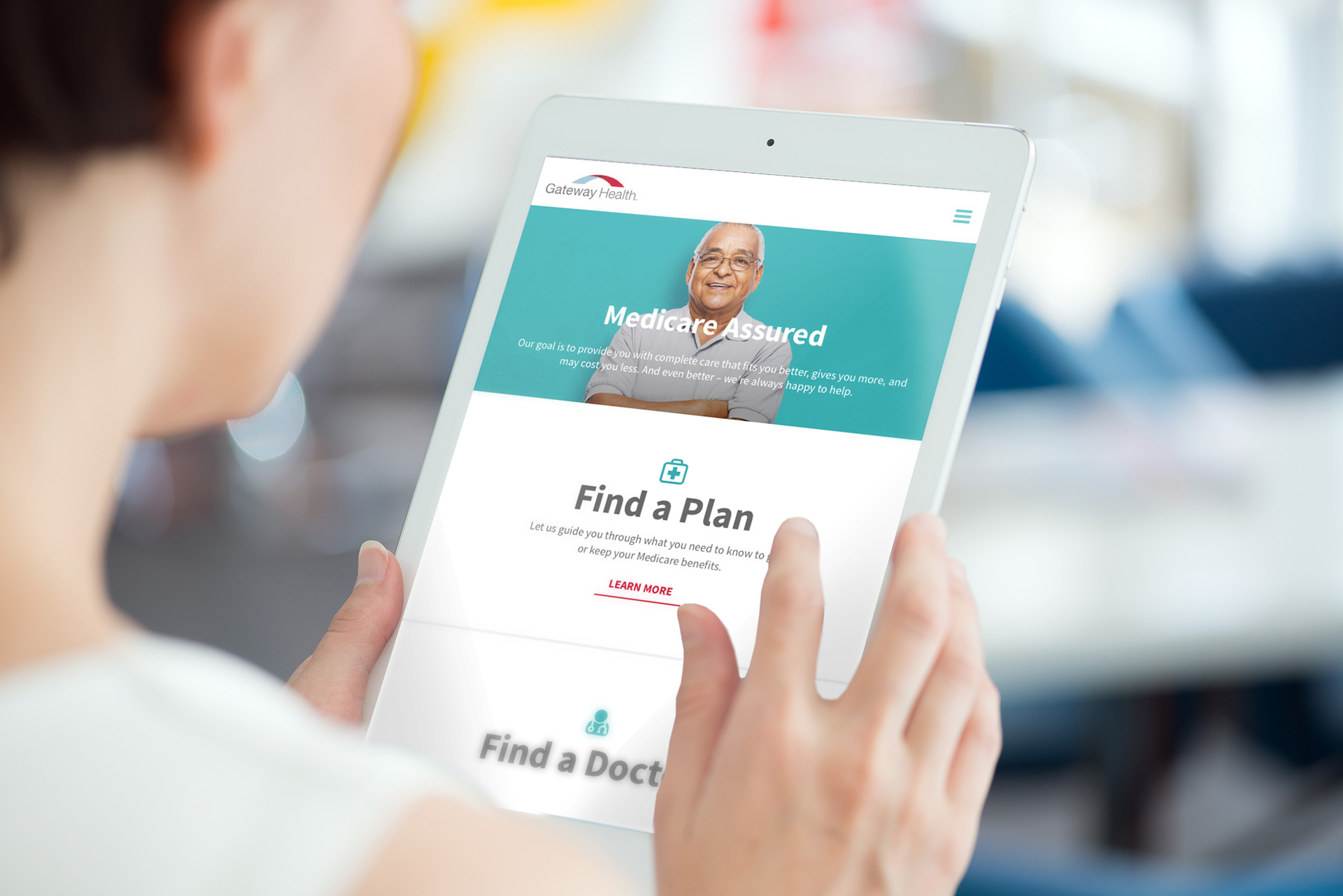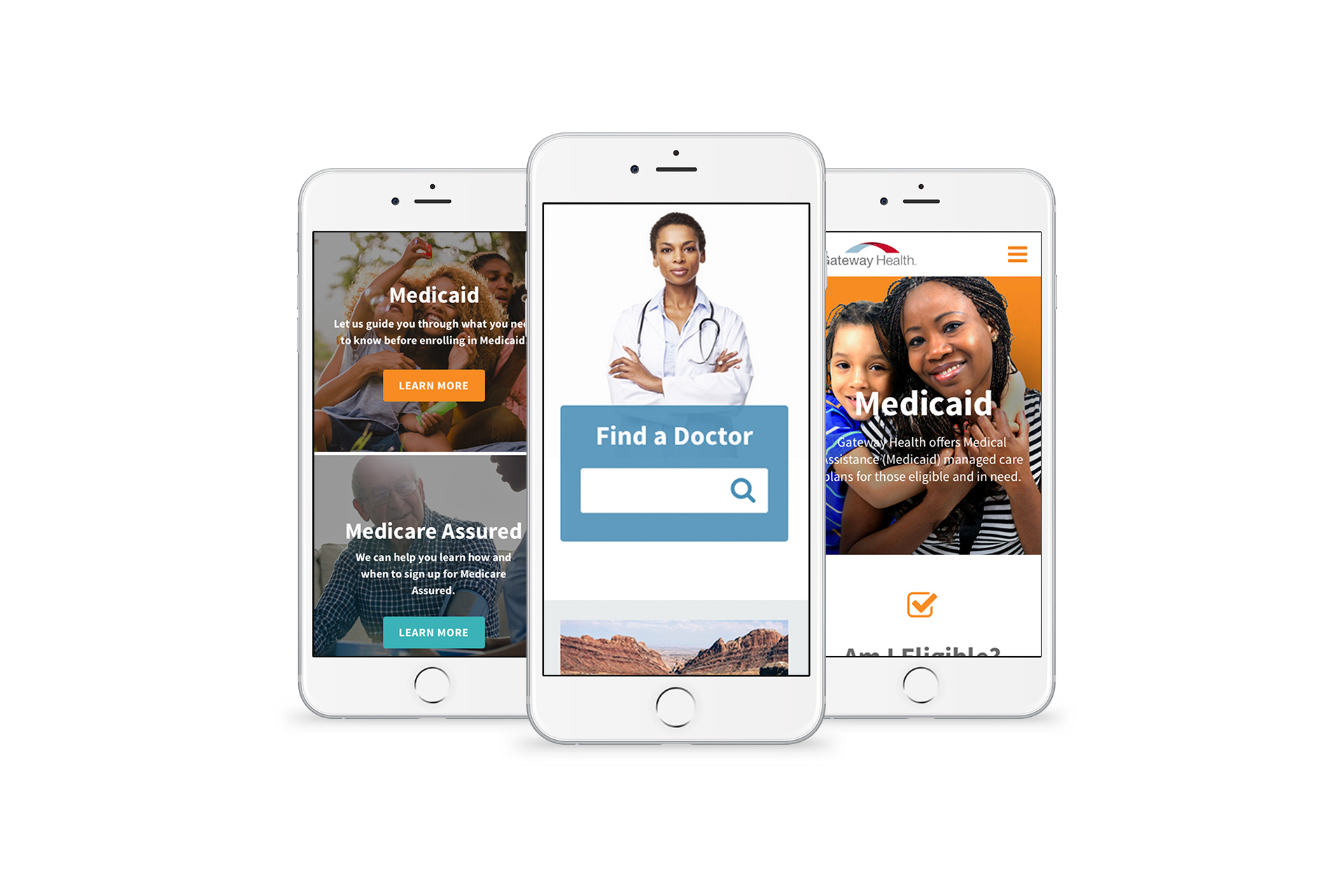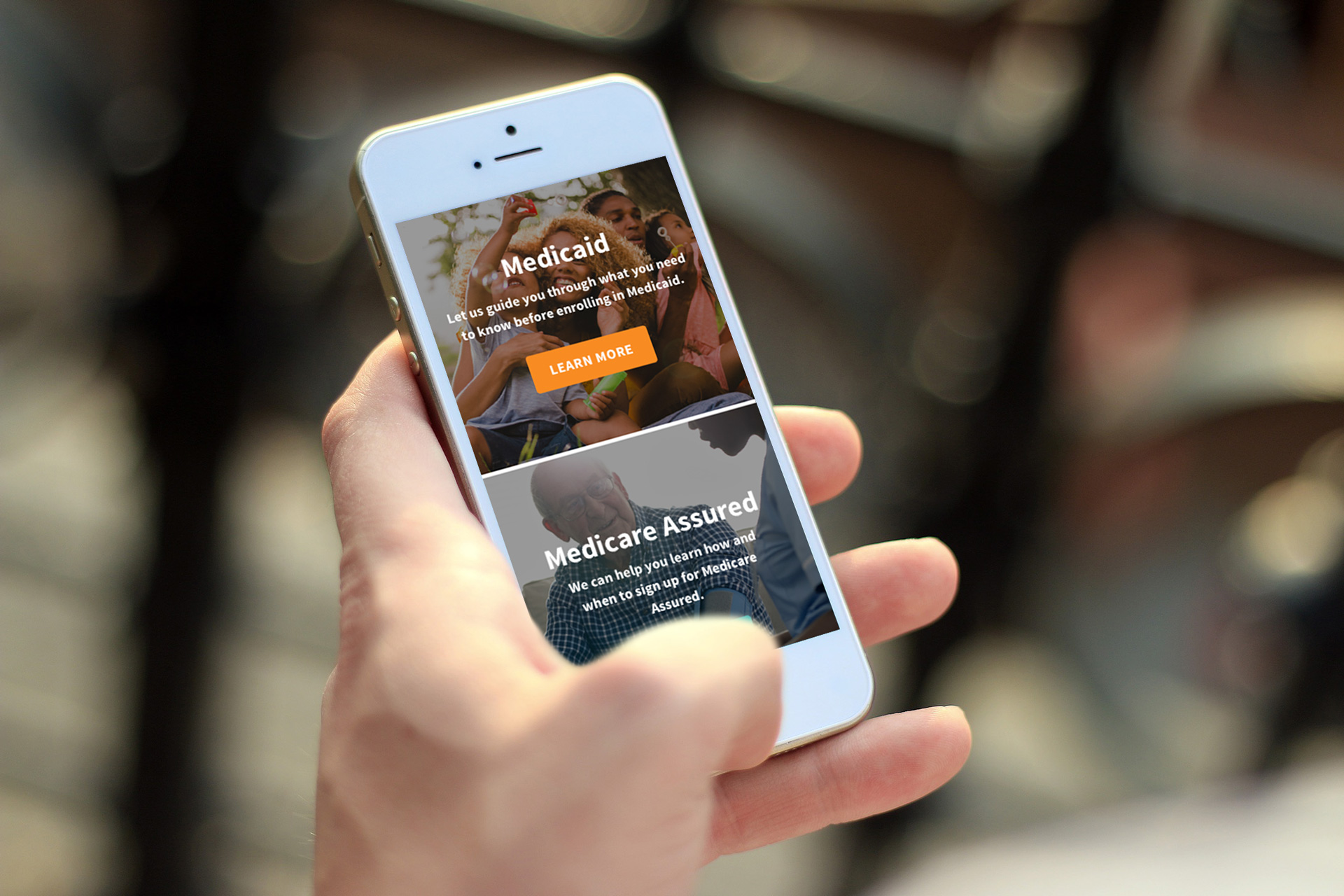 GOALS BEFORE TOOLS
Recognizing several of the project's primary objectives:
1. create a consistent, user-friendly experience across Gateway Health's web properties,
2. develop clear calls to action based on user needs and goals, and
3. serve as an educational resource for current and potential members, 
all while strengthening the Gateway brand, W|W leveraged key insights in the digital strategy phase. More specifically, W|W pursued a mobile first approach to address a Medicaid audience that trended heavily toward mobile. Additionally, W|W streamlined navigation to provide easy access to frequent tasks while making member content more accessible. Finally, W|W raised the priority of health and wellness content. The personas created by W|W for Gateway guided the UX/UI and design process to help ensure a good tone & voice connection with the core audience segments.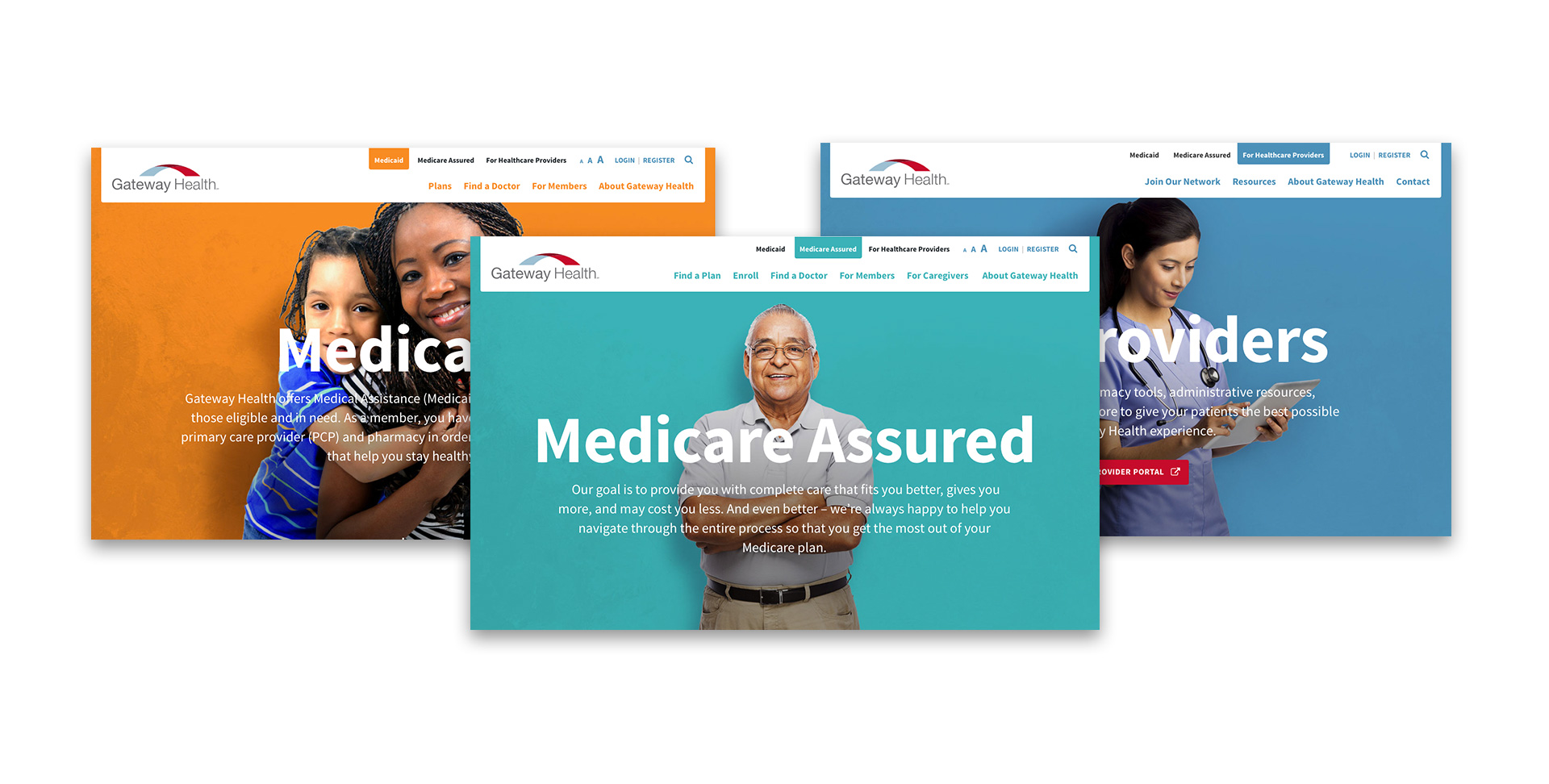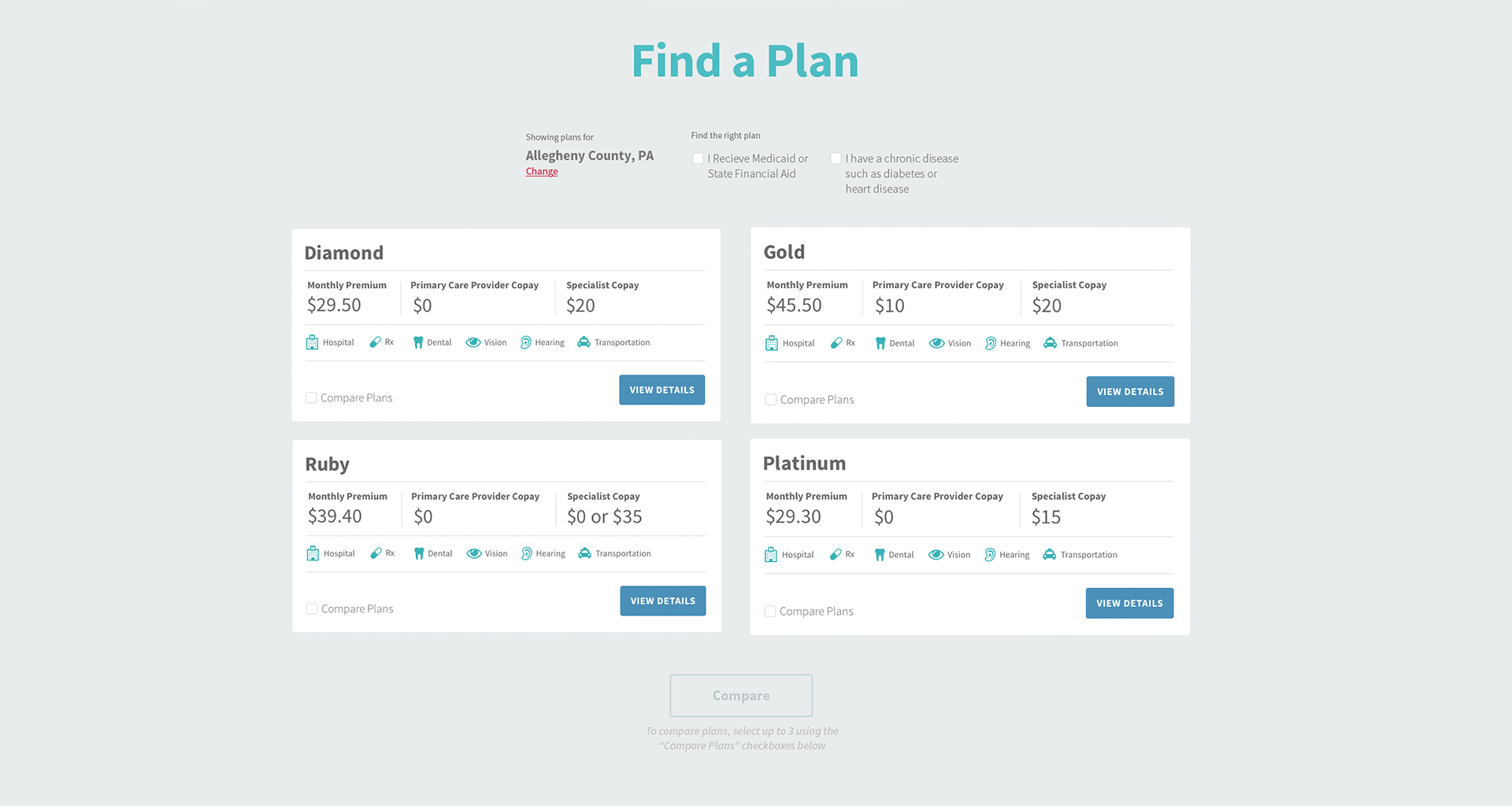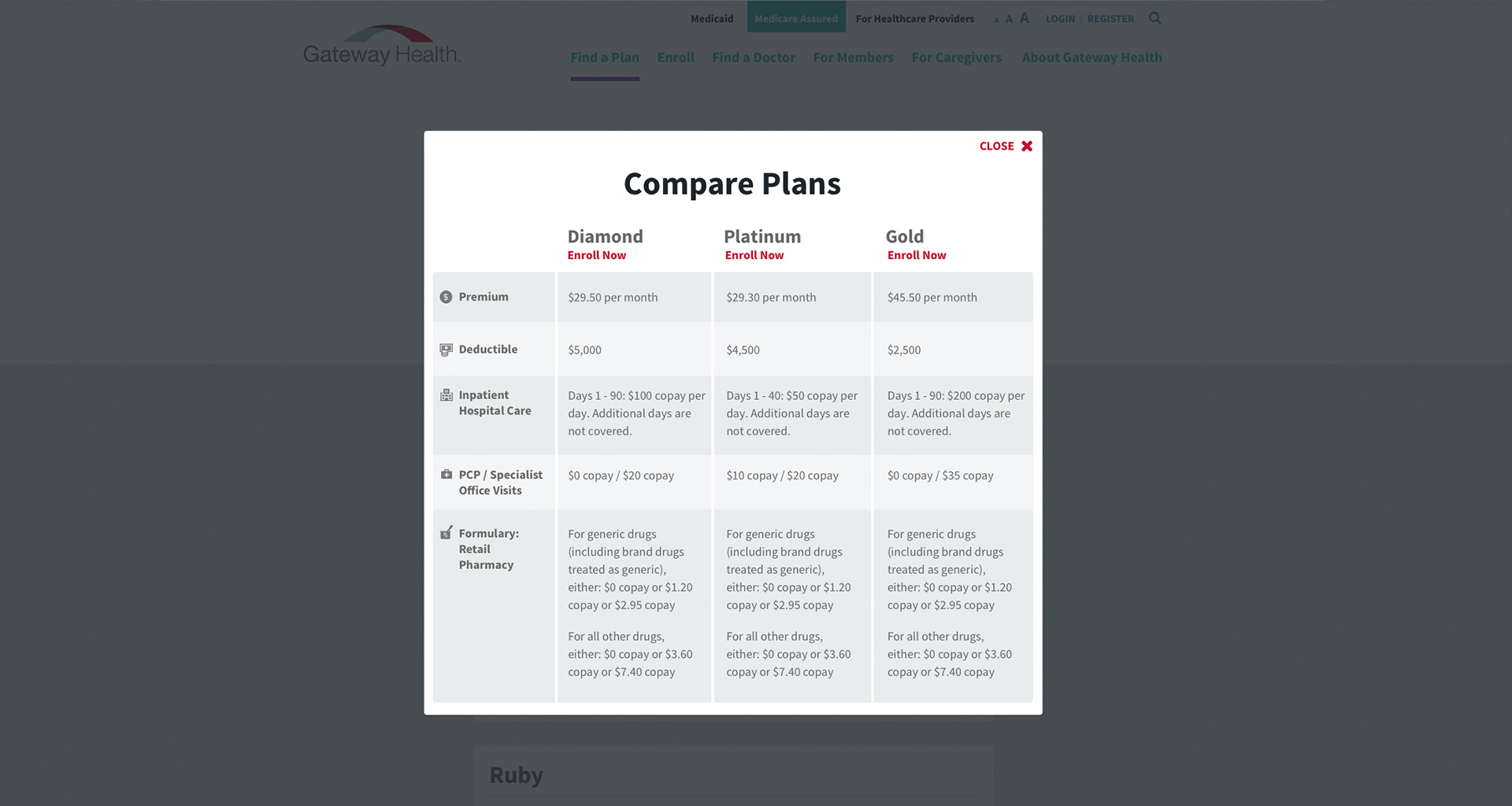 PATTERN LIBRARY
With Gateway Health's team handling the implementation of the approved design into the selected technology platform, W|W delivered an interactive style guide and pattern library to facilitate an efficient development process. In this largely technology agnostic approach, a pattern library is a collection of user interface design elements that appear multiple times on a website. It was essential to the project's success that the Gateway team had all of the front end code and supporting assets to bring the new site to life as intended. To support the collaboration, W|W leveraged modern tools Gulp, a task/build runner, to aid in the compiling of assets, and Rollup, a module bundler, to minify javascript.