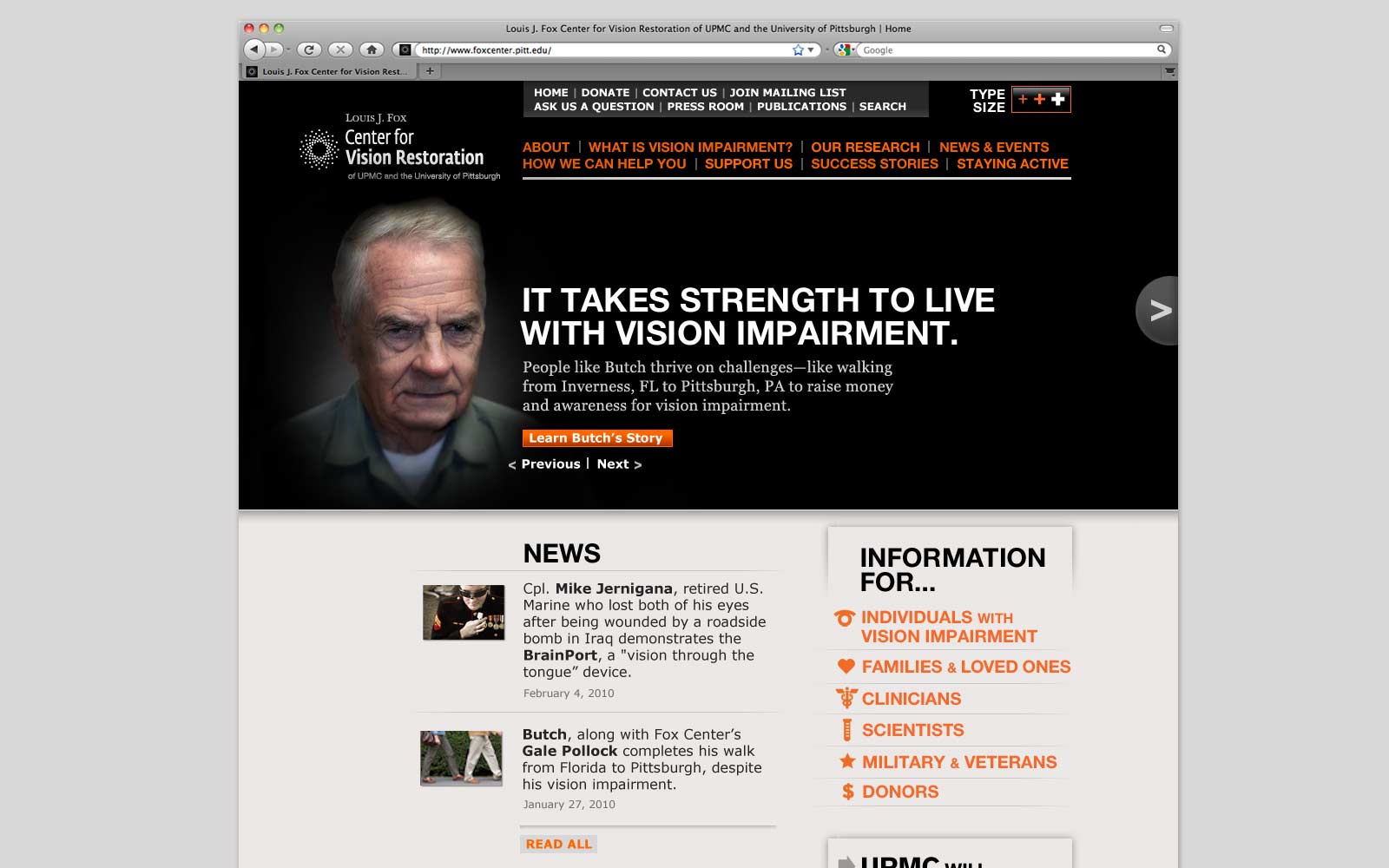 FOX CENTER FOR VISION RESTORATION
Limited Sight. Limitless Dreams.
The first national, comprehensive, multi-disciplinary research and clinical program dedicated to ocular regenerative medicine, The Louis J. Fox Center for Vision Restoration of UPMC (Eye Center) and the University of Pittsburgh (McGowan Institute for Regenerative Medicine), hired Wall-to-Wall Studios to design/develop the Center's website which serves to promote awareness of vision loss in an effort to improve vision restoration through cutting-edge research. The website is powered by W|W CMS, W|W's custom content management system.