DLA+ ARCHITECTURE & INTERIOR DESIGN
Building a New Look
DLA+ Architecture & Interior Design is a full-service architecture firm headquartered in Pittsburgh, Pennsylvania with a diverse portfolio of clients spanning multiple verticals including commercial, residential, education, sports and retail. The firm provides strategic solutions for both architecture and interior design projects through its collaborative and integrated approach.
W|W designed and developed the responsive website that showcases DLA+'s portfolio with high-quality content and compelling narratives that detail each project—and the award-winning, dynamic team behind them. The elegant layout and high-quality portfolio images reinforce DLA+'s position as one of the top architectural firms in Pittsburgh.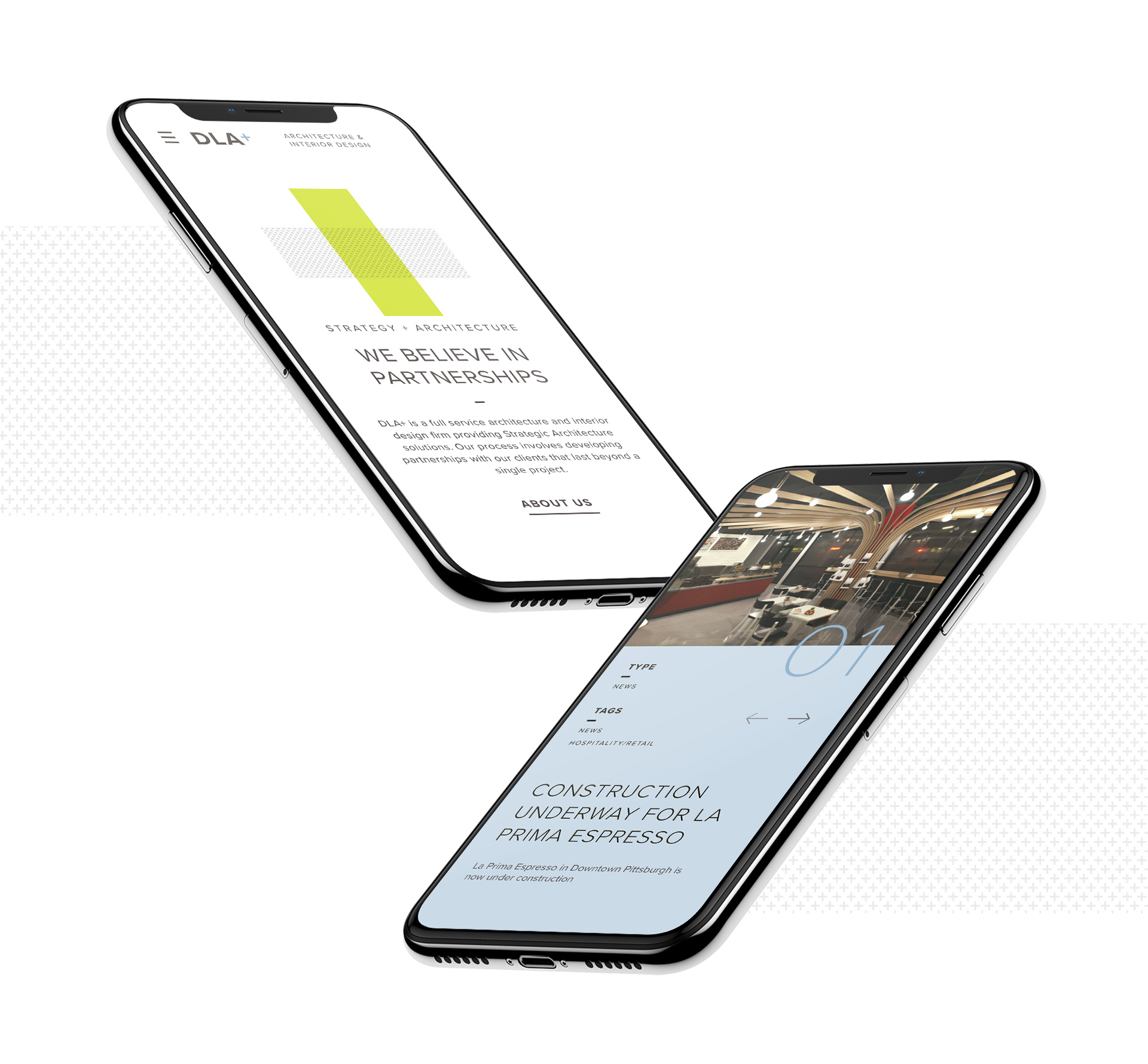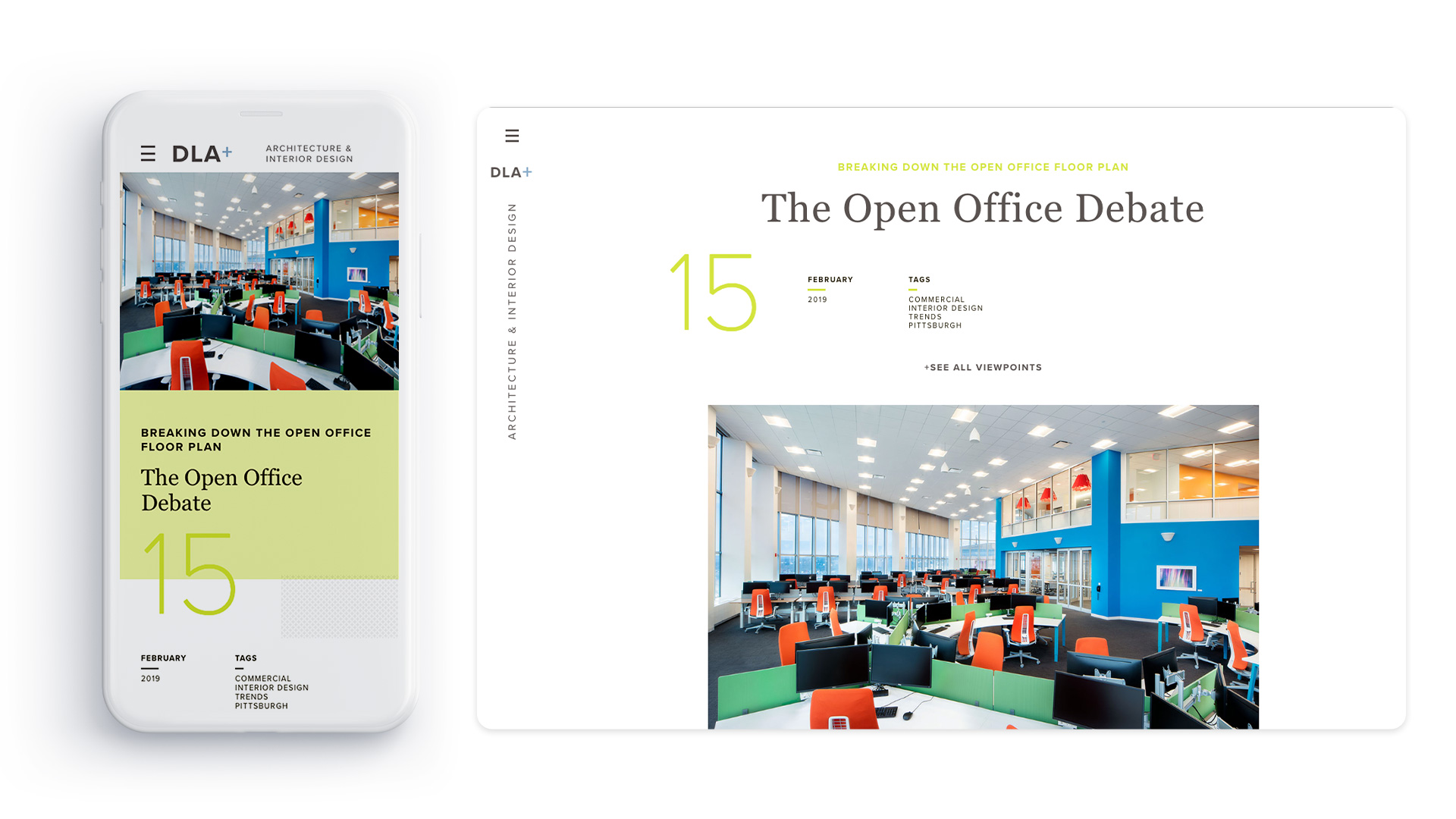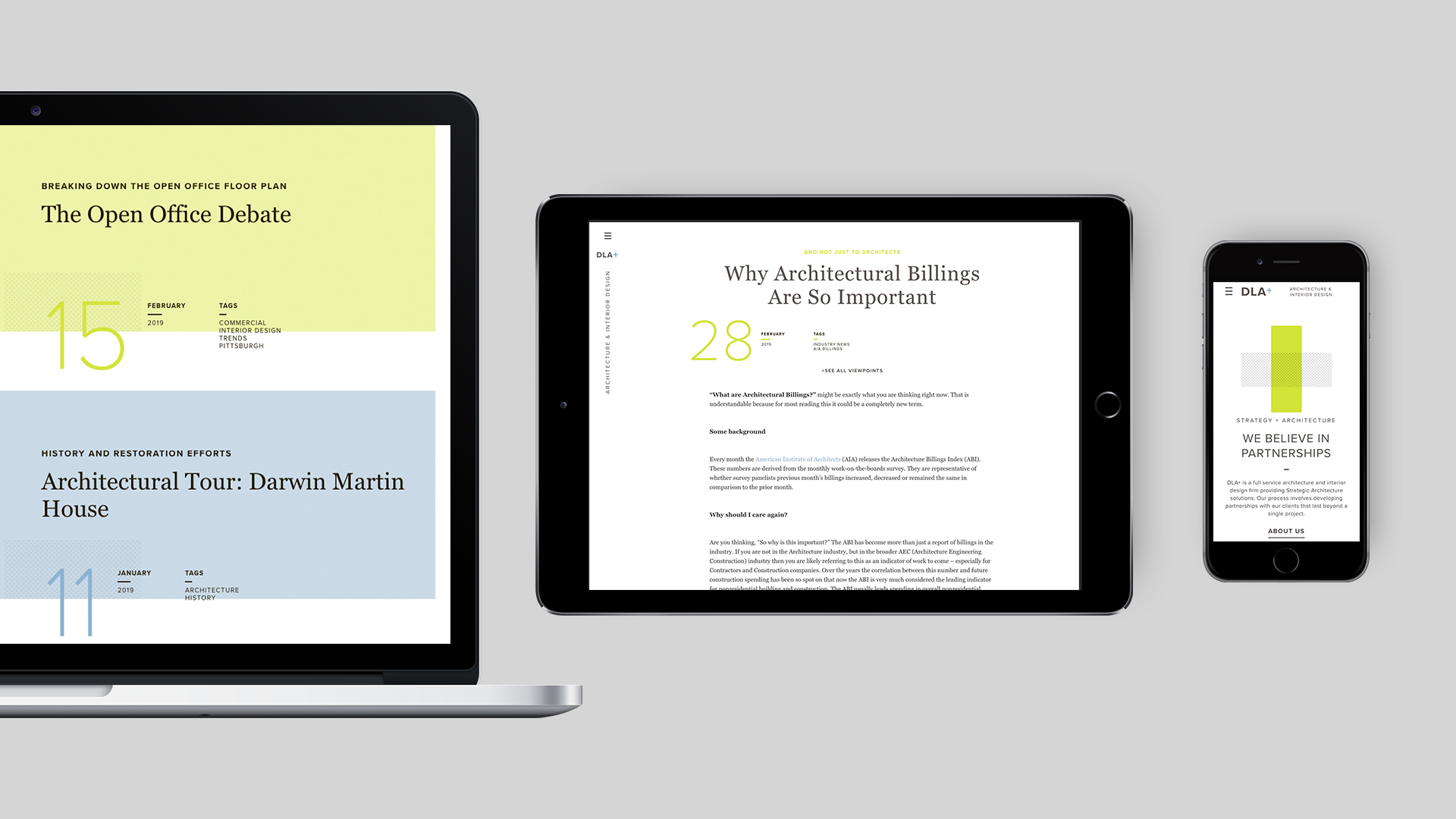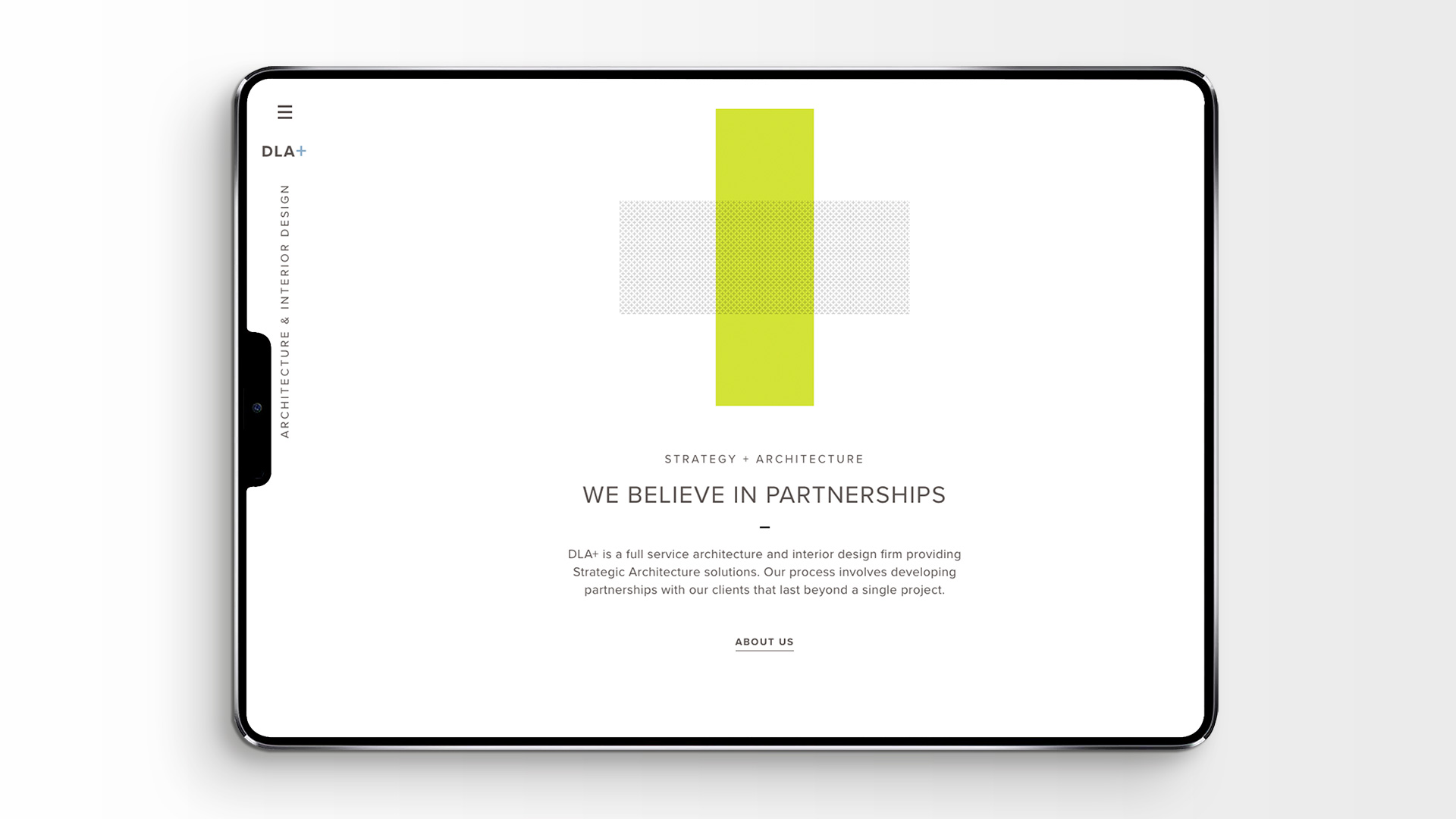 THE DESIGN STORY
By leveraging DLA's high-quality visual assets, creating a secondary color palette and utilizing an abundance of open real estate throughout the site, W|W strategically designed the website to encourage exploration by the user and to subtly direct the user's attention to certain areas of the site. The design also extracted and incorporated elements from DLA's logo, specifically the four squares, and used those shapes throughout the site to delicately compliment the other pieces of content.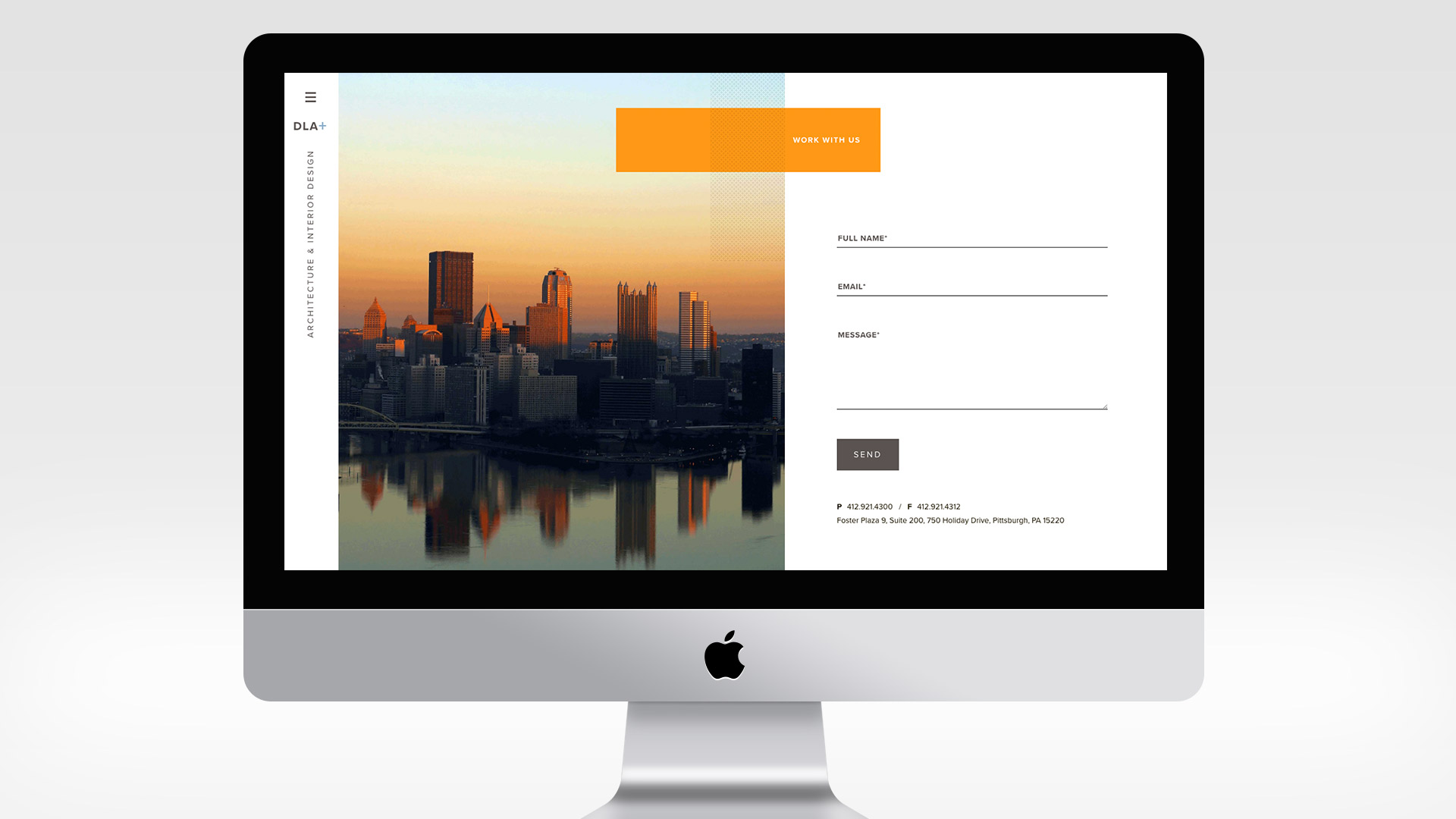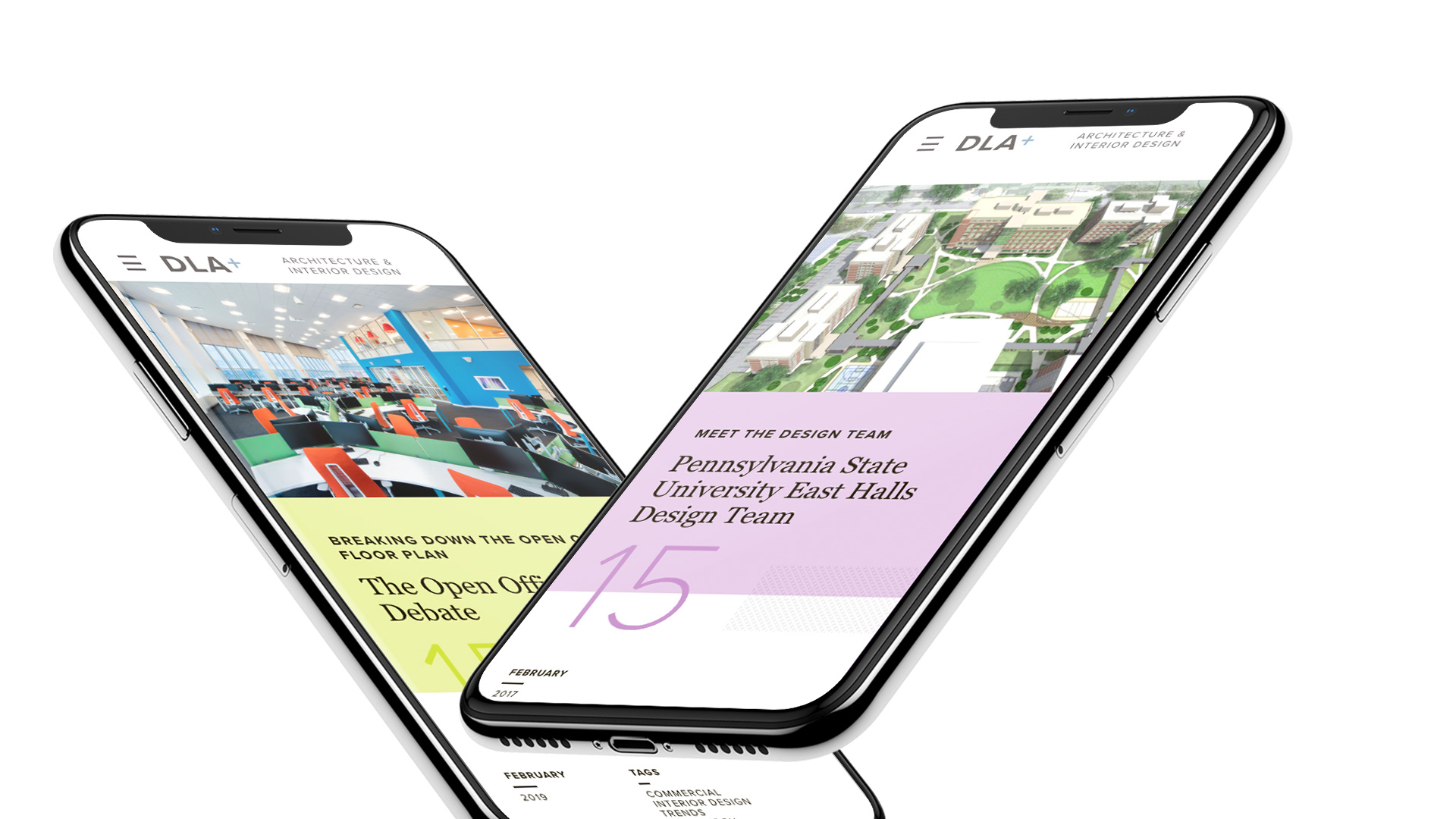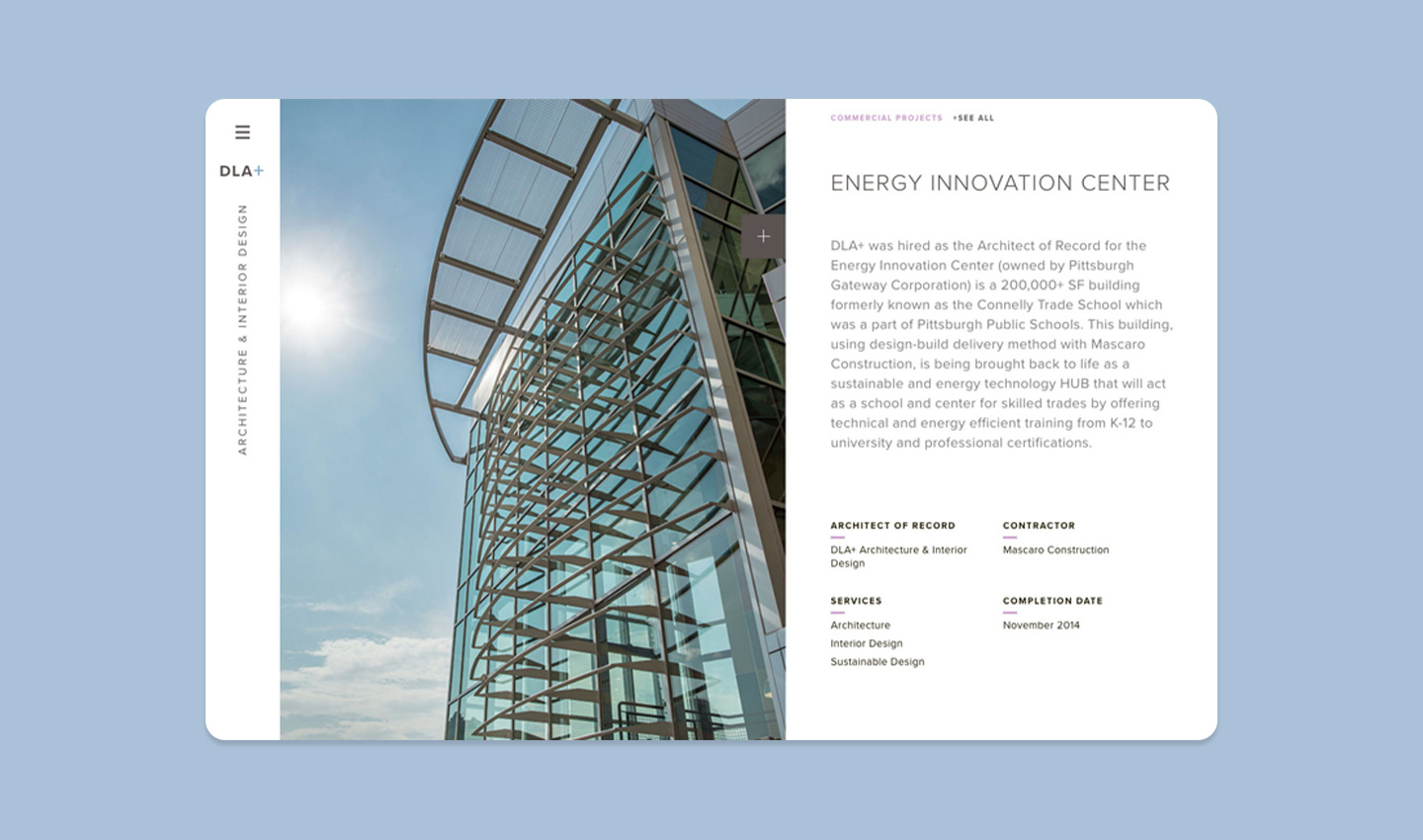 KEEPING THE END-USER IN MIND
The responsively designed DLA+ website is powered by BlokBlok CMS, a Ruby on Rails + Javascript content management system, and utilizes subtle microinteractions to enhance the user's overall experience throughout the site. The website's UI/UX is strategically designed and developed to provide the most useful and relevant content to the user.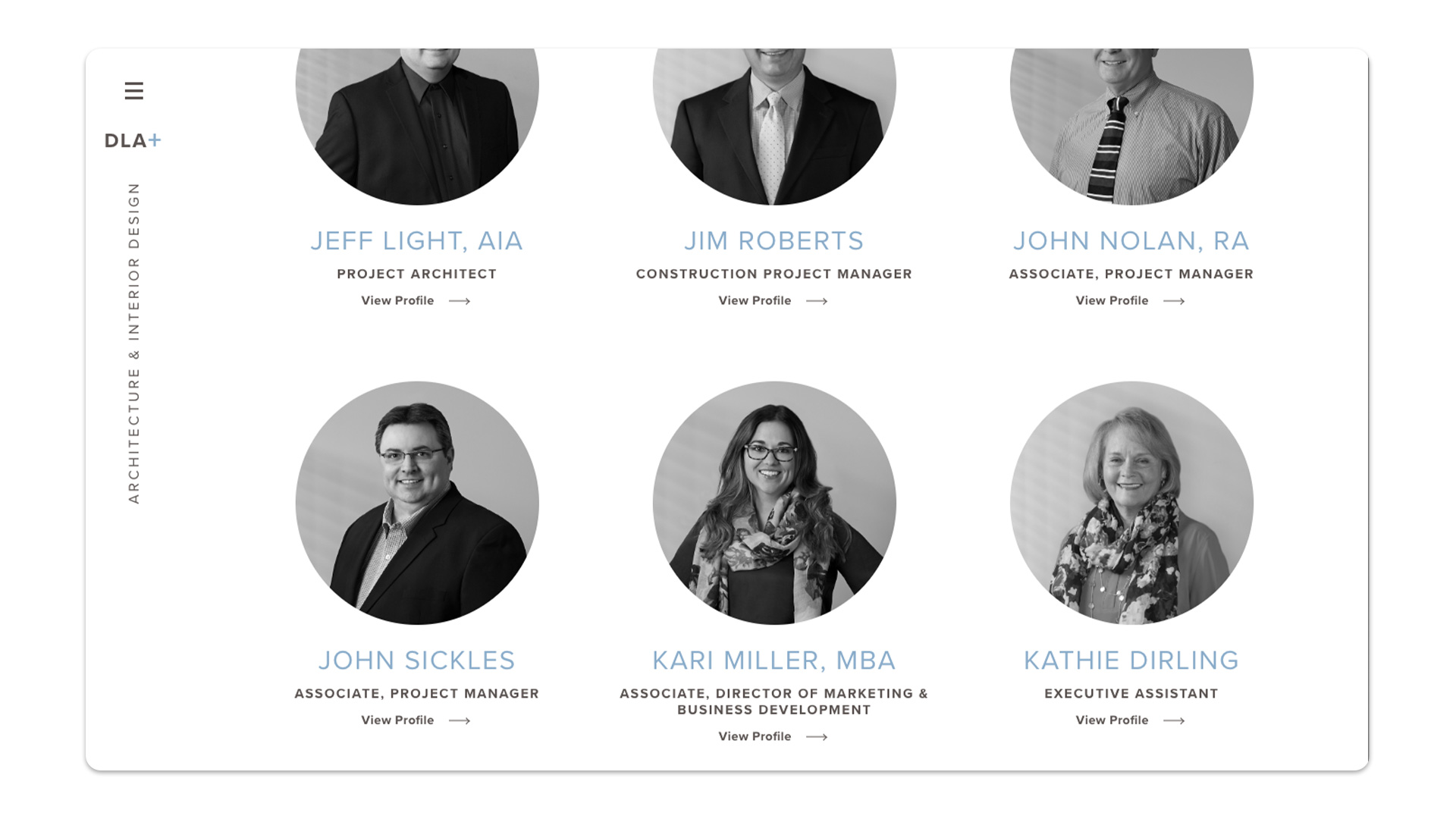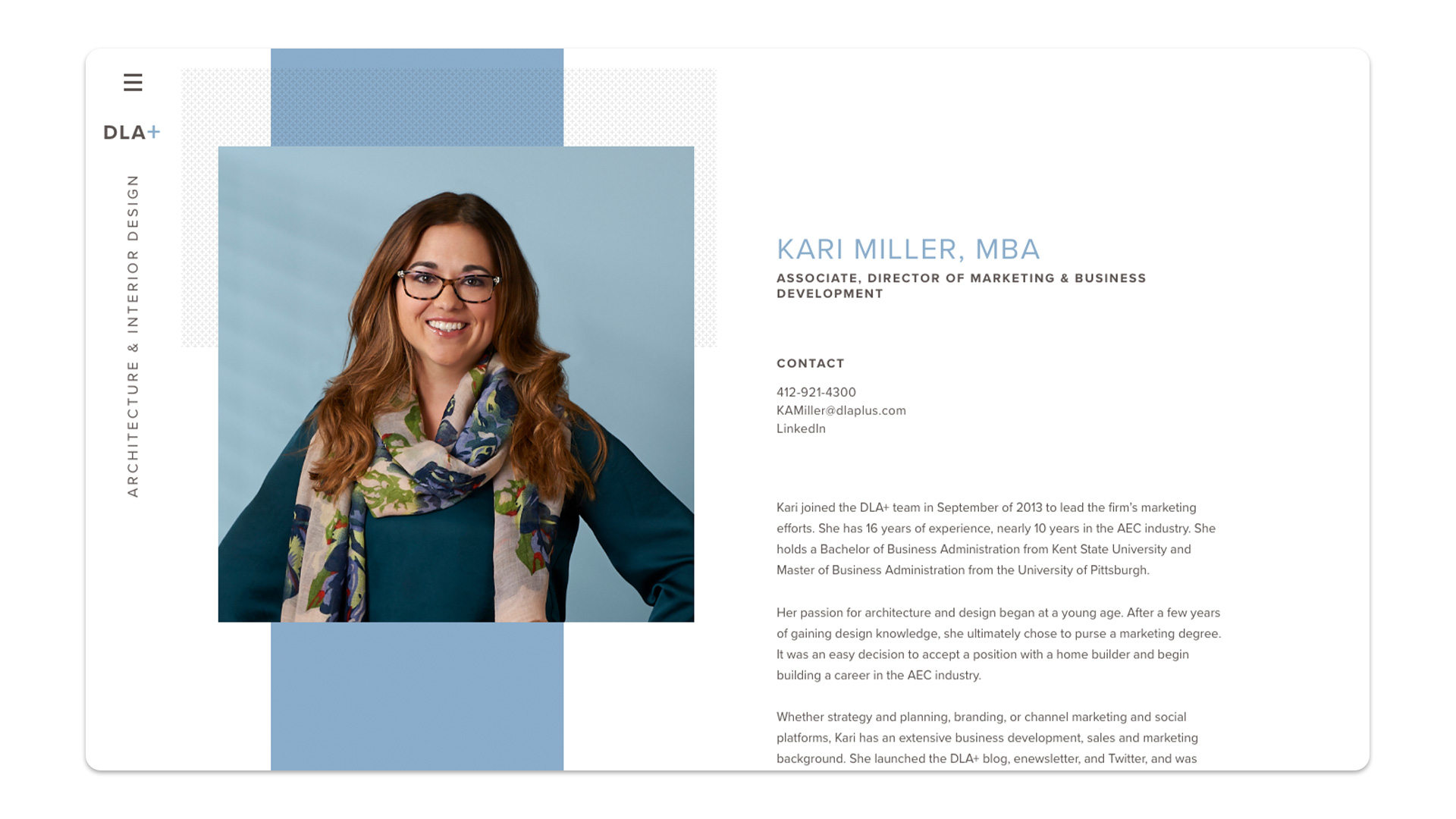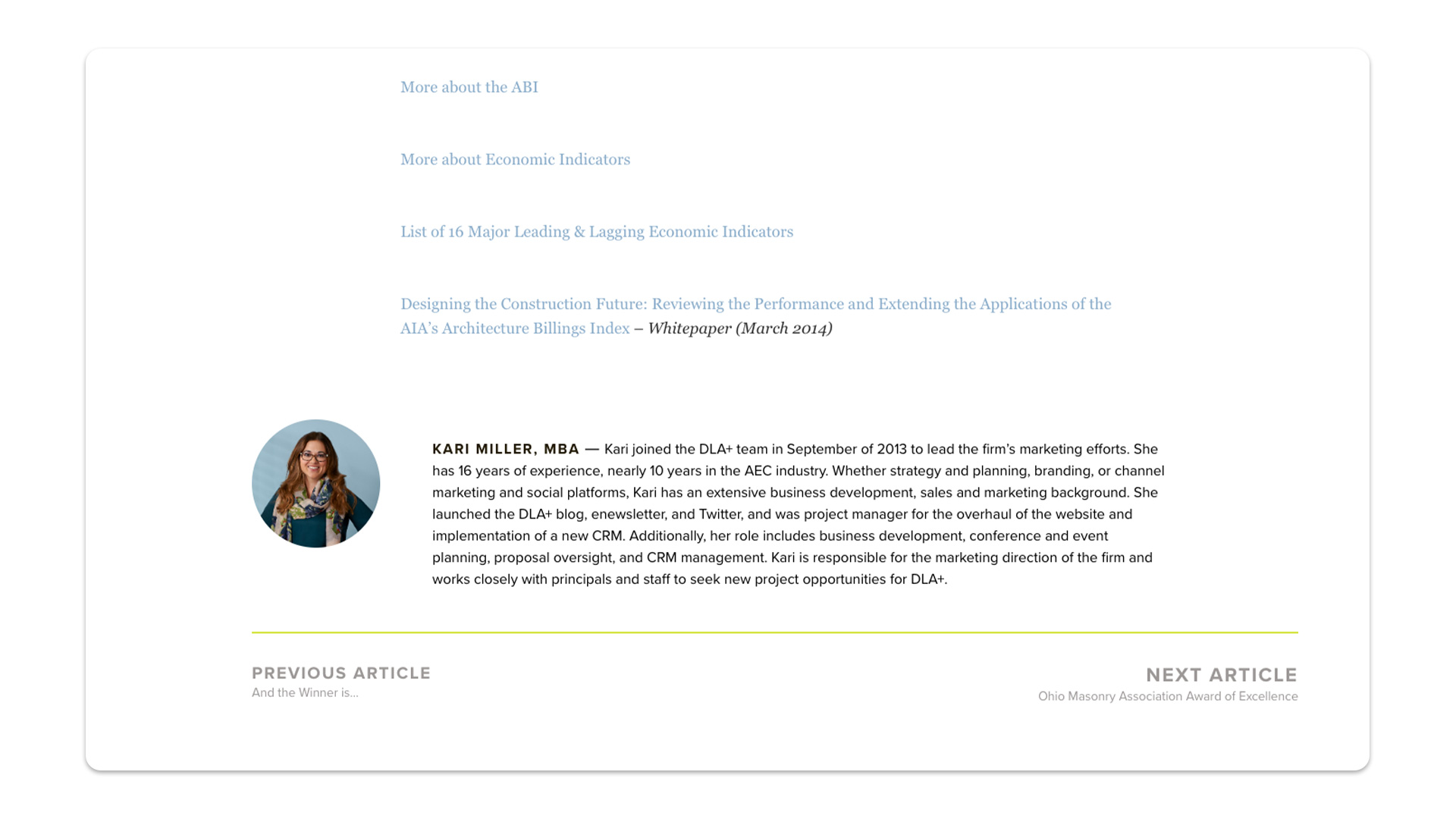 SHOWCASING WORK THAT SPEAKS FOR ITSELF
To compliment the firm's breadth of capabilities, the website also contains a portfolio section that powerfully showcases successfully completed architecture and interior design projects. To more efficiently organize project information, BlokBlok CMS was built to support global content by eliminating the need to manually add duplicate content throughout the site. This feature assists both the website's manager with displaying important content as well as the end-user with finding the right content.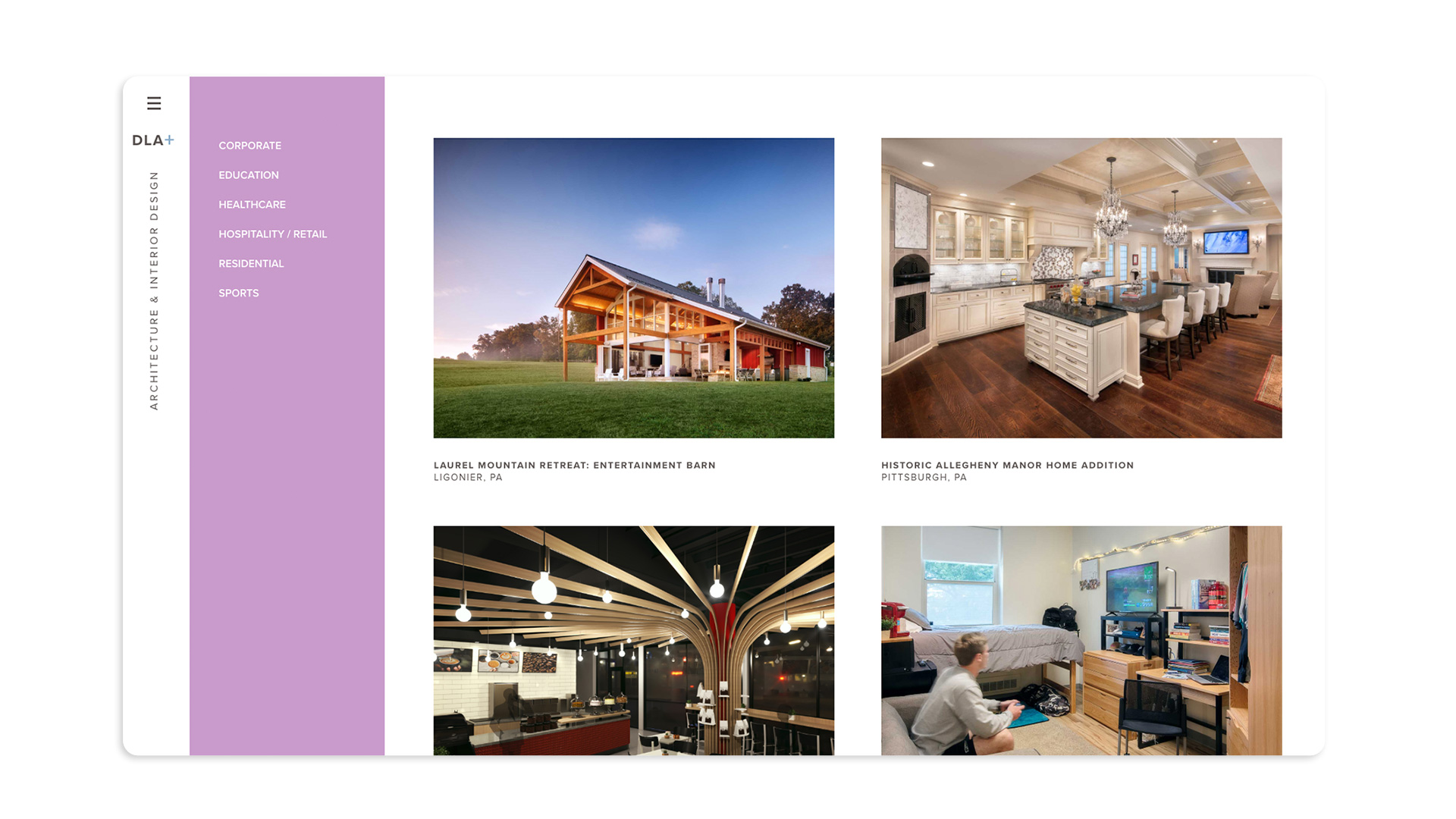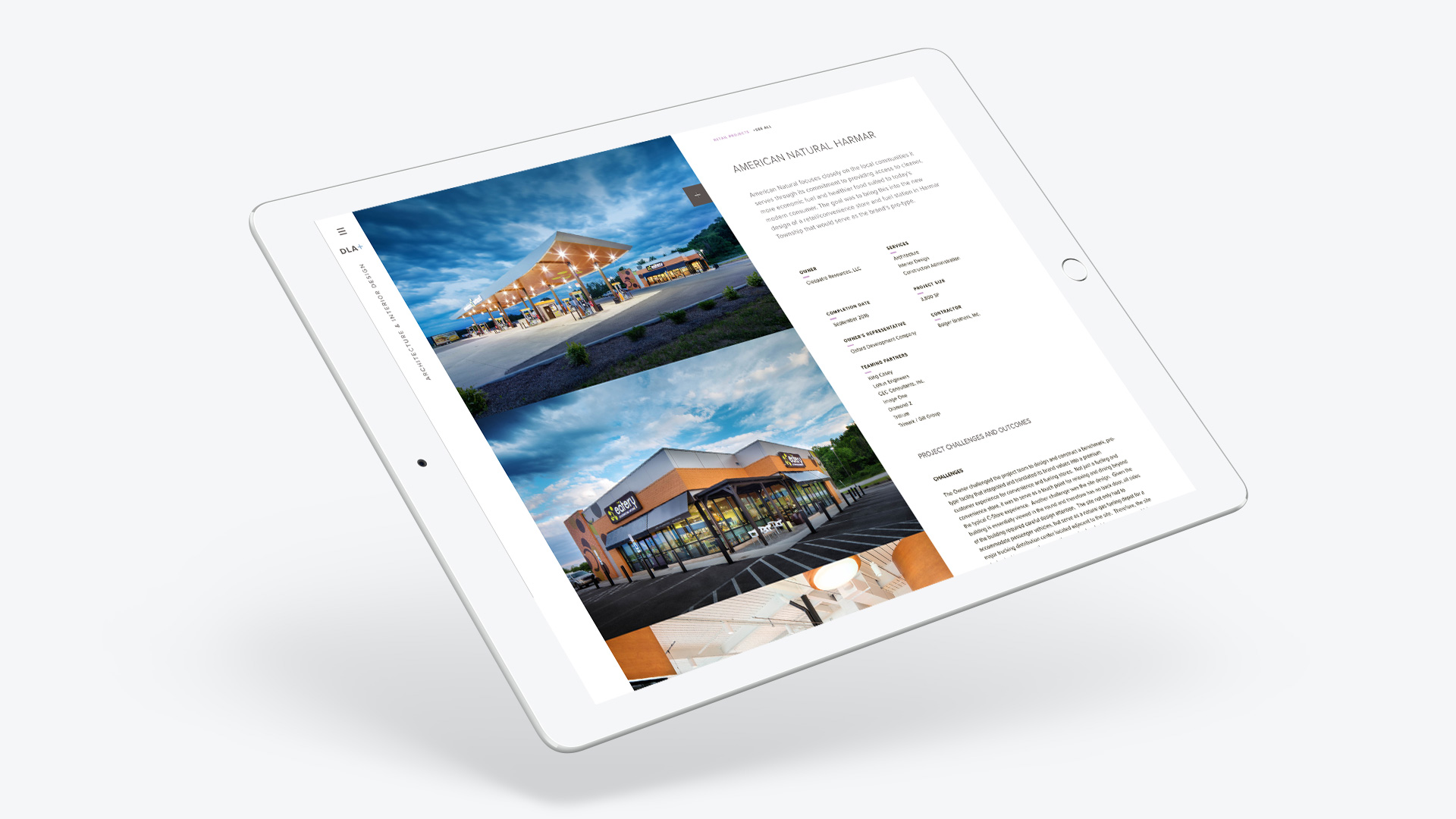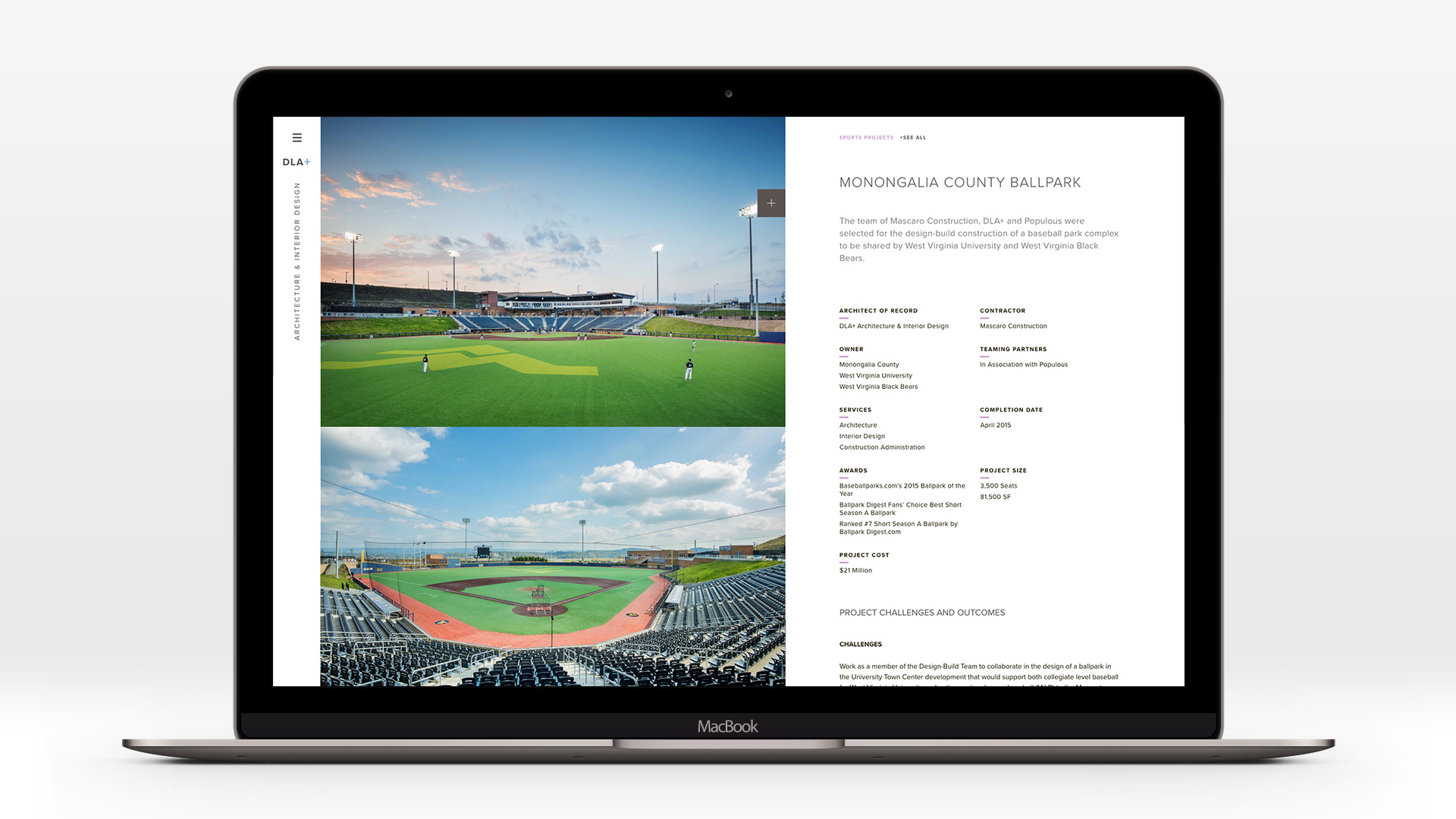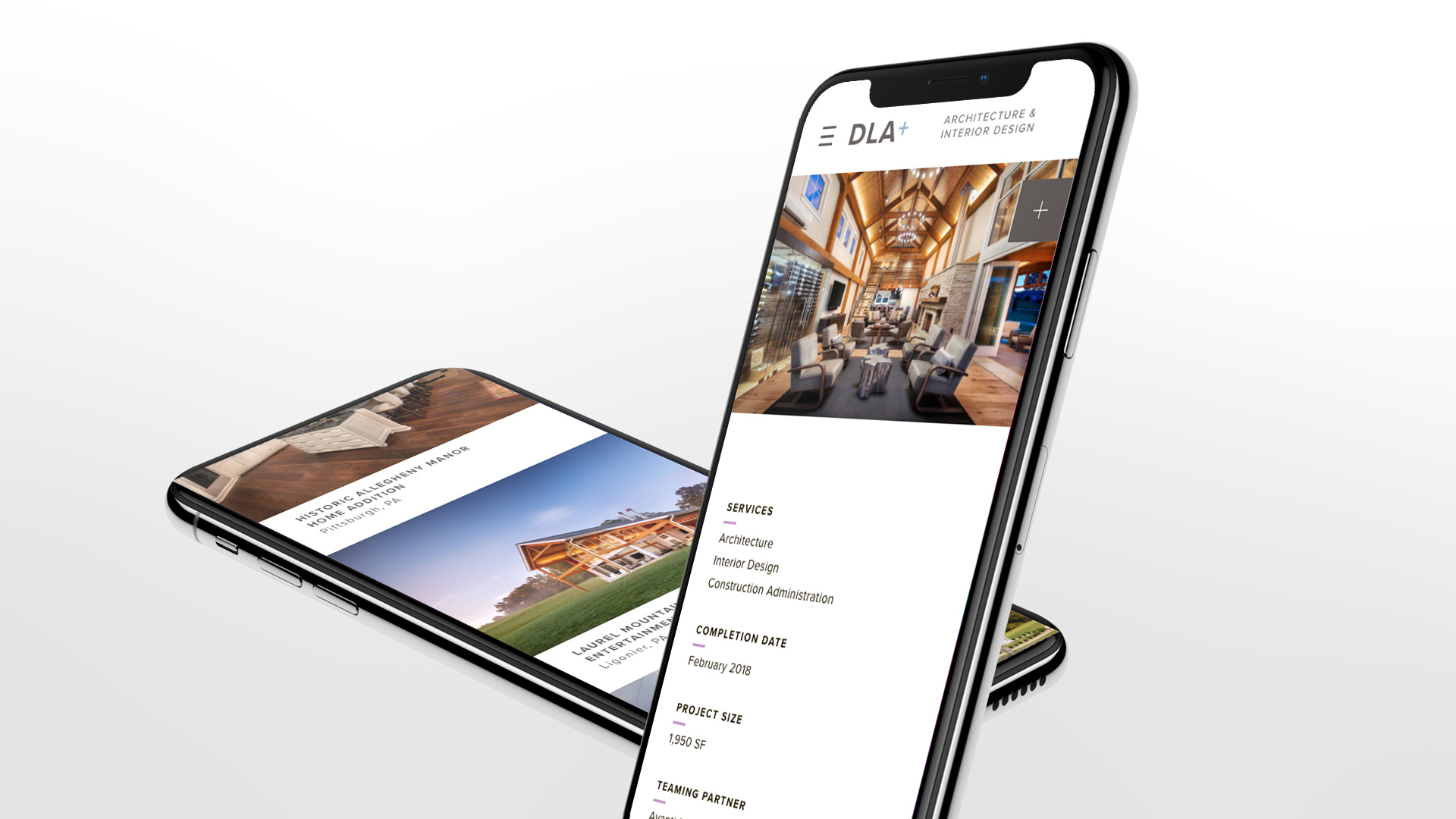 AVANTI DESIGN + BUILD
By leveraging the DLA+ website and its brand identity, W|W was tasked with creating a new website for Avanti Design+Build, the architecture firm's sister company which offers construction management and design-build services for high-end residential and commercial clients. Using BlokBlok CMS, a Ruby on Rails + Javascript content management system, the responsively designed and developed website was built with similar goals and needs to the DLA+ website, particularly including a portfolio to display past projects as well as microanimations to help elevate the user's experience.