CENTRAL CATHOLIC HIGH SCHOOL
CONTINUING THE TRADITION OF EXCELLENCE
Founded in 1927 and consistency recognized as one of the top high schools in Southwestern Pennsylvania, Central Catholic is a Catholic, college preparatory institution for boys in Pittsburgh's Oakland neighborhood and has a curriculum guided by the educational principles of St. John Baptist de La Salle. Central Catholic students evolve and grow into leaders and are rooted in the Gospel values of integrity, respect, service, justice, and peace.
W|W was commissioned to design and develop a comprehensive, responsively designed website that captures the true essence of Central Catholic as well as its legacy that spans across generations of students and their families. Powered by BlokBlok CMS, a Ruby on Rails + Javascript content management system, the new Central Catholic website successfully balances the unique needs of its three core audiences: prospective students and families; current students and families; and alumni. While supporting the critically important activities connected to recruitment, fundraising and alumni engagement, the website is also optimized for parents to stay easily informed about school news, events and activities.
Recognizing the need to elevate awareness of alumni and student stories, the website was engineered to grow and evolve with the school's academic community and initiatives.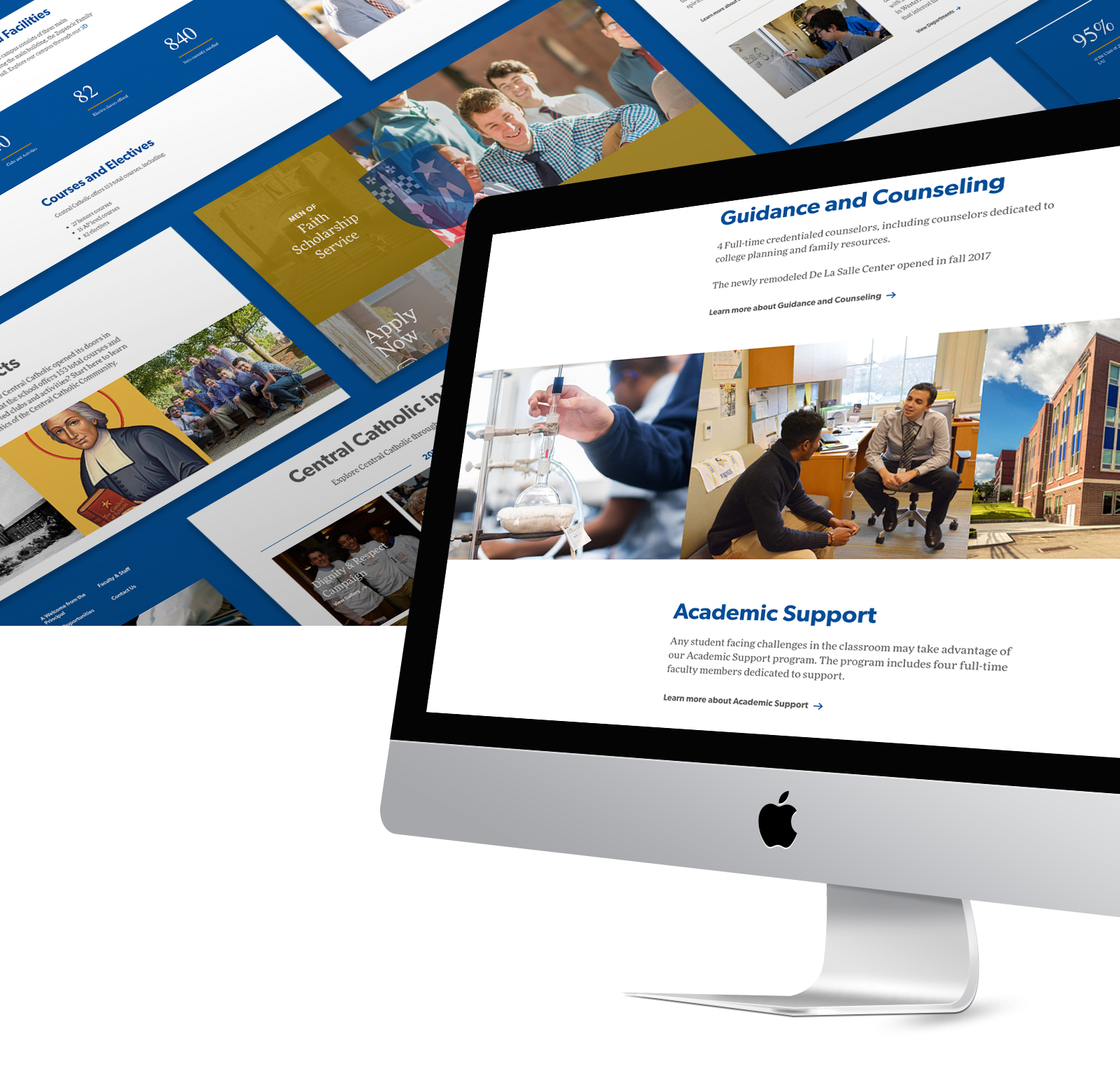 POWERFUL CONTENT CONTROL
Strategically built for the end-user, the responsive Central Catholic website is optimized for powerful content control while also offering flexibility and extensibility through the use of modules and blocks. The website is created using BlokBlok CMS, and includes a robust event calendar and tagging system plus custom modules for the staff directory and news. These tools were developed to eliminate redundant work for the school's web team and allow for related content to be automatically published on relevant pages throughout the site.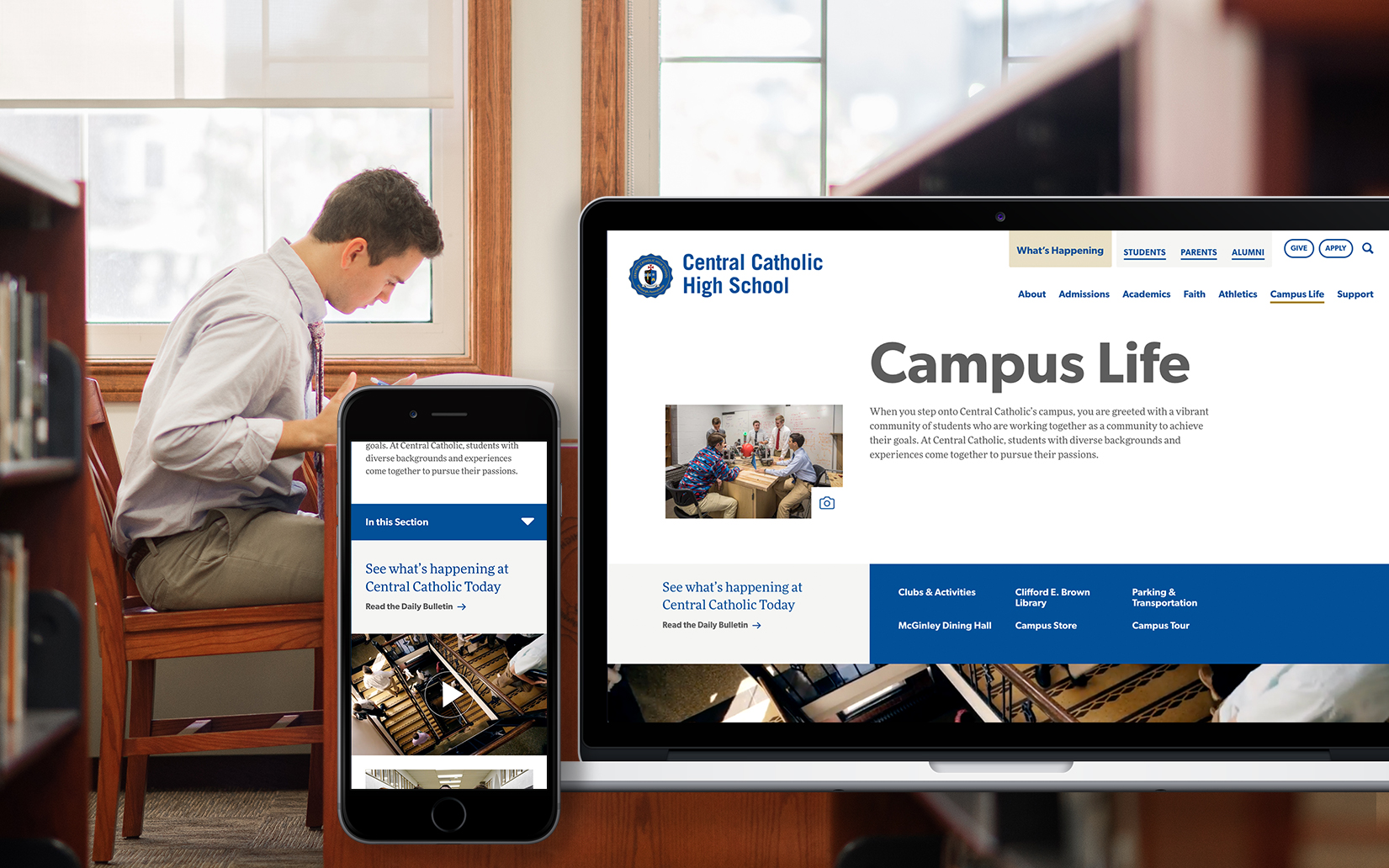 STAYING UP-TO-DATE
The What's Happening section of the Central Catholic website was designed and developed to be the go-to resource for students, staff and families to find pertinent information about daily events and announcements. On the interior pages of What's Happening, the breadcrumbs were built to include a drop-down menu to assist users with navigation. This drop-down menu feature is used in various breadcrumbs throughout the site on pages that are more heavily populated with content.
W|W strategically located What's Happening in the top navigation menu for repeating visitors to see it more often than other pieces of content. Its specific location in the navigation combined with its curated content is a unique way to convey the school's offerings and traditions while also serving the needs of its three core audiences.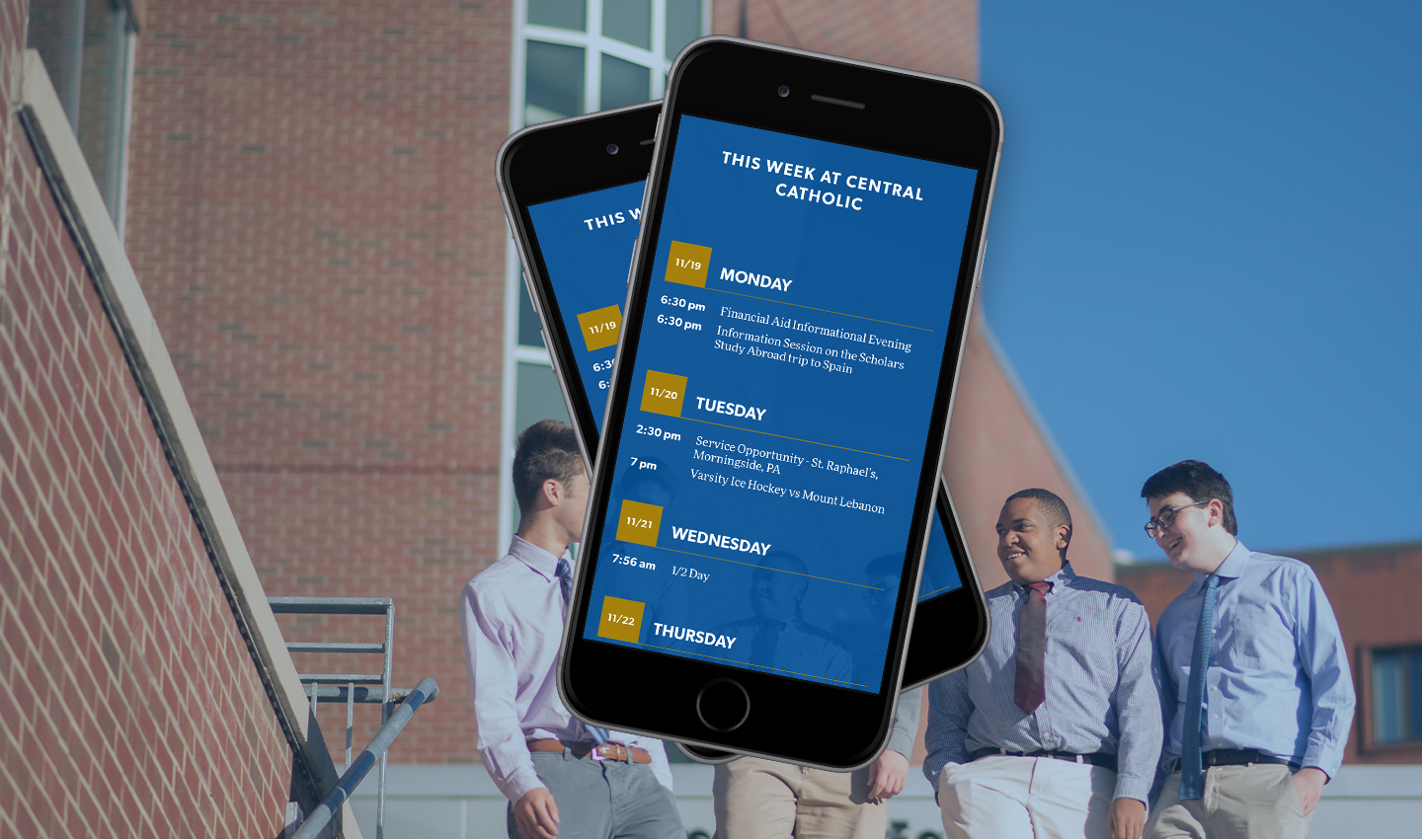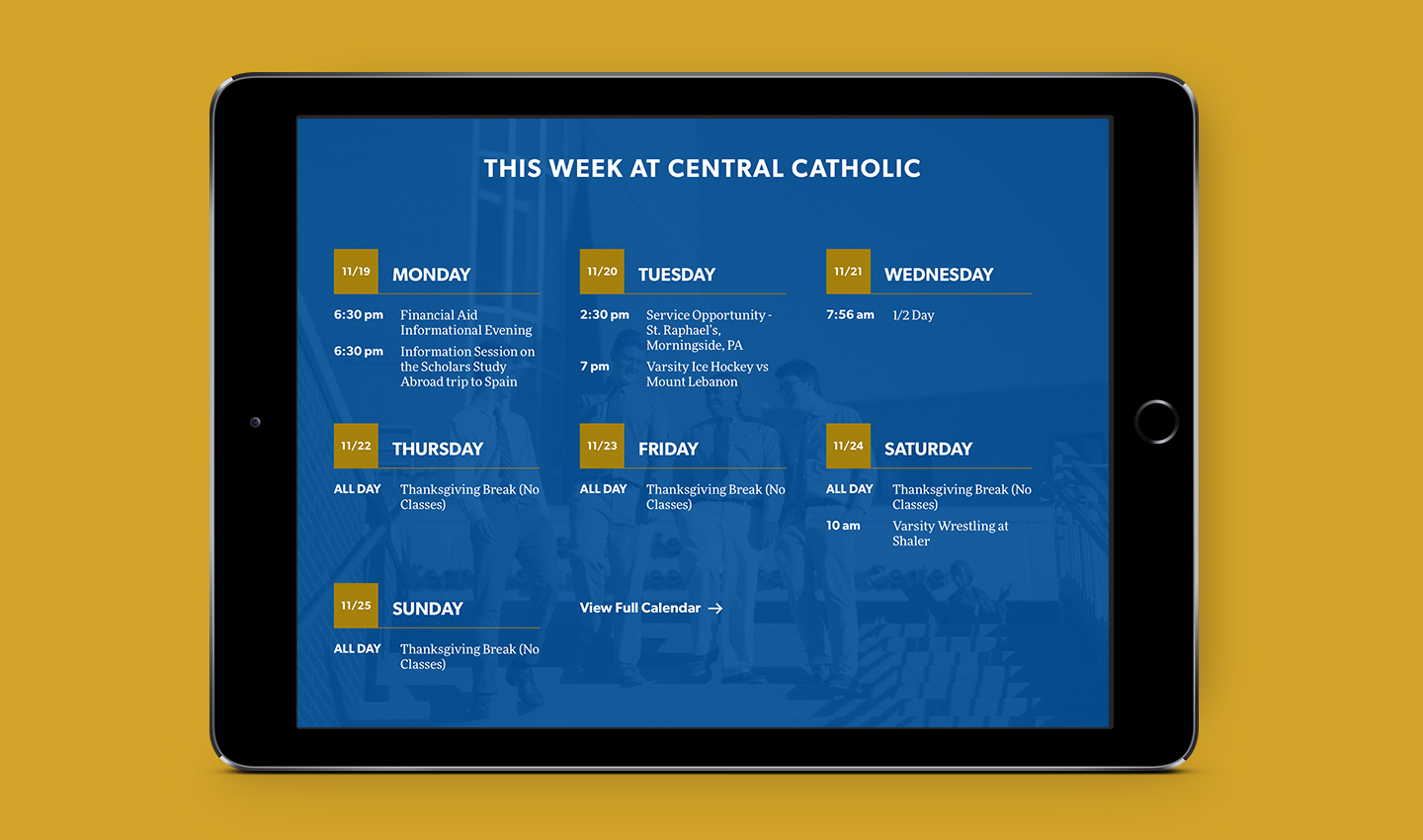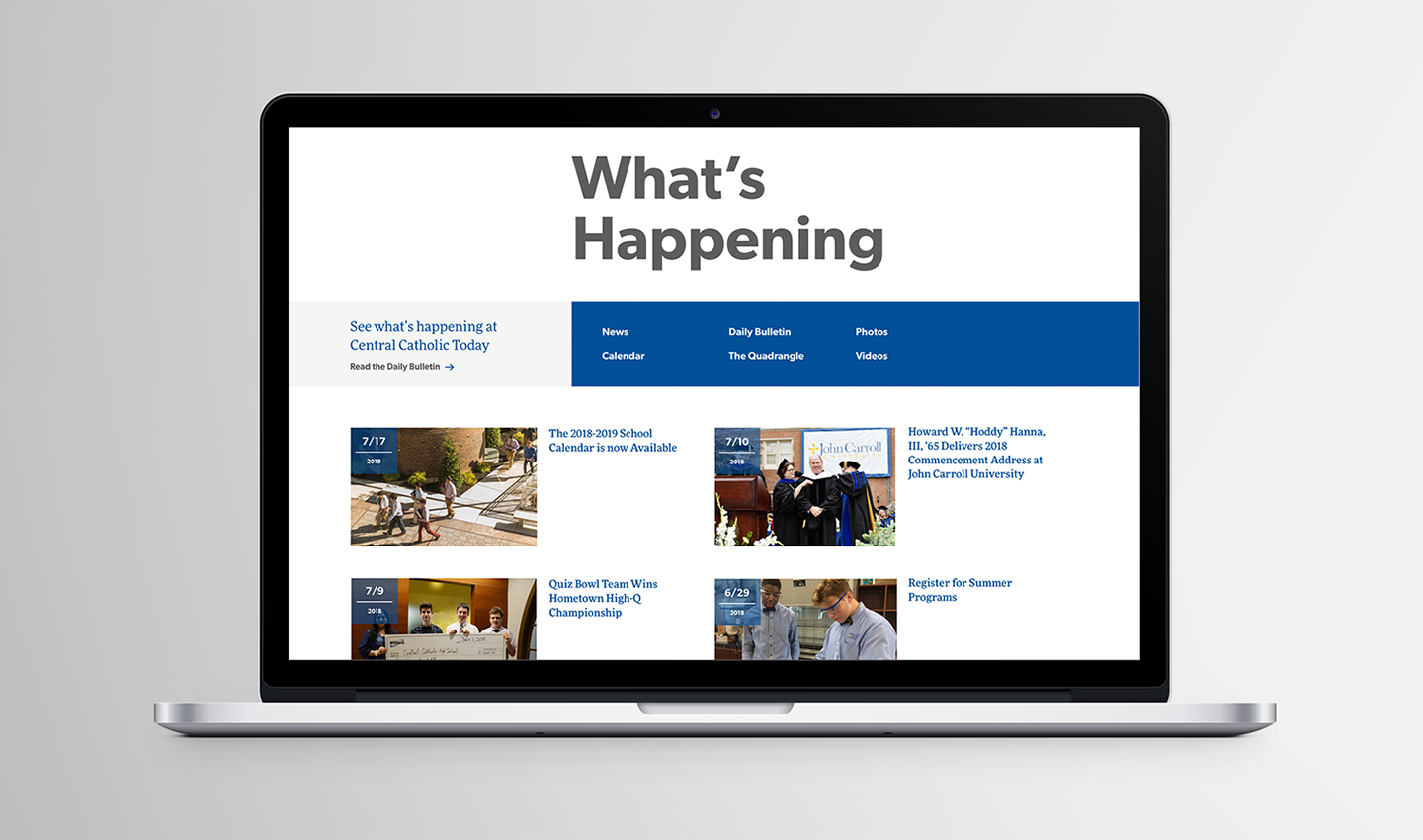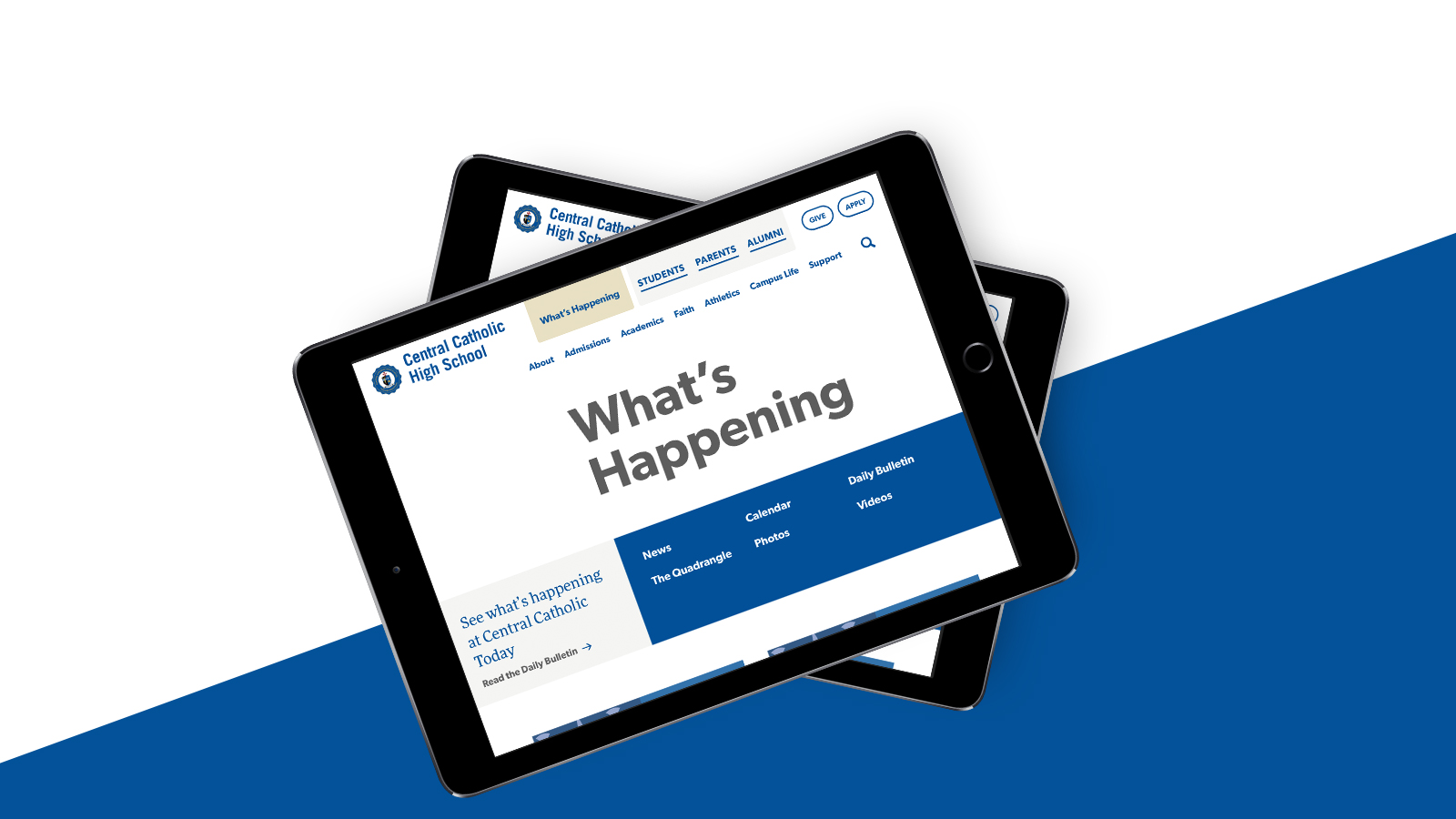 CONTENT CUSTOMIZATION
The faculty & staff module was created for the Central Catholic web team to edit content in one place within BlokBlok CMS. When content is added or modified, the module automatically updates multiple areas across the site where a faculty or staff member is featured. A specific member can also be easily added to a new or existing webpage as a block, which eliminates the need to manually add duplicate content throughout the site.
The faculty & staff module was also developed with a robust tagging system, which allows the web team to add associated departments or other affiliations to each staff or faculty member. When the attribute is added or updated, the module automatically populates the member's listing across the site.
By allowing the end-user to easily navigate faculty & staff information, the directory was also designed and developed by W|W to be supported by modern devices, browsers and operating systems.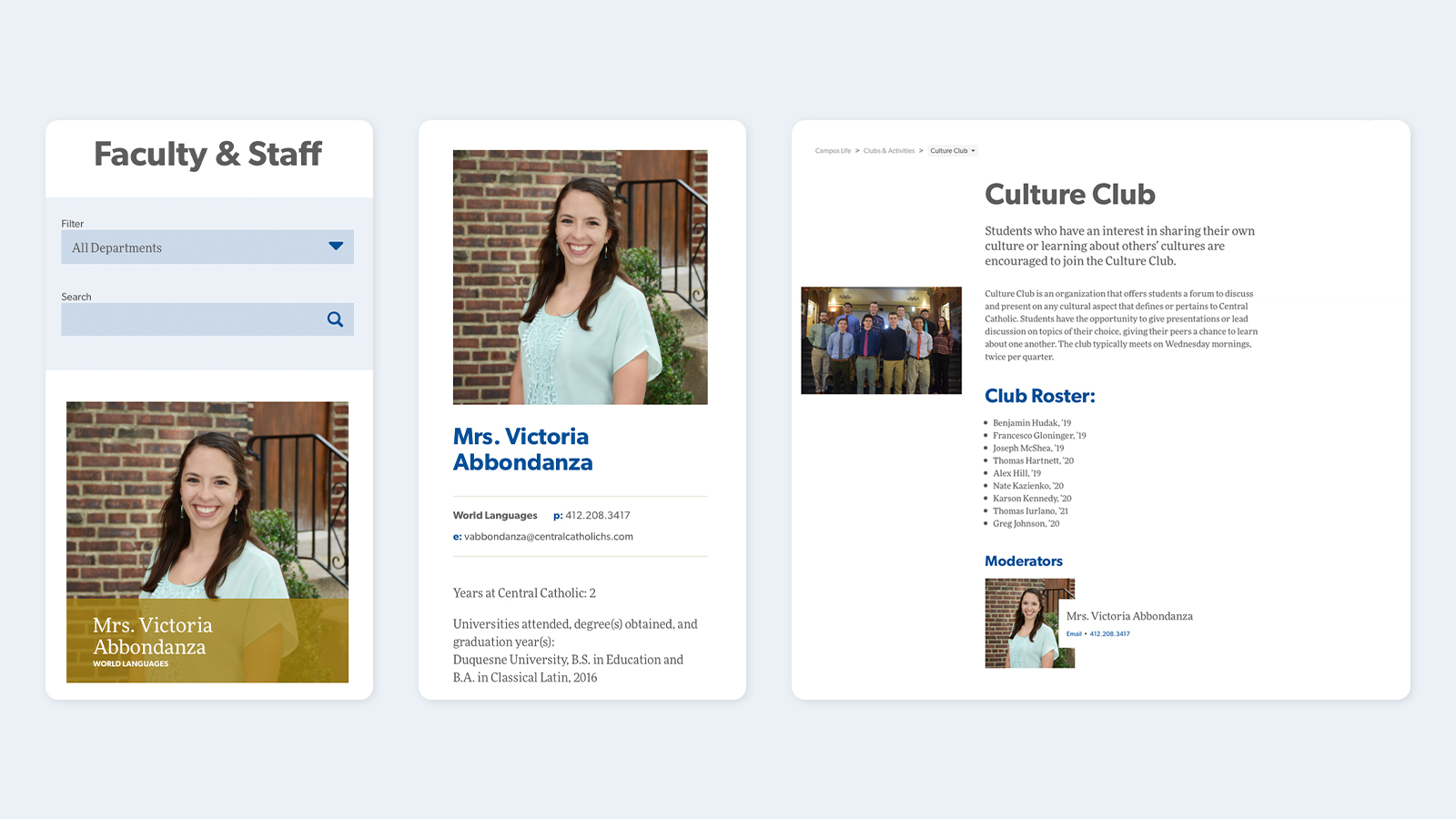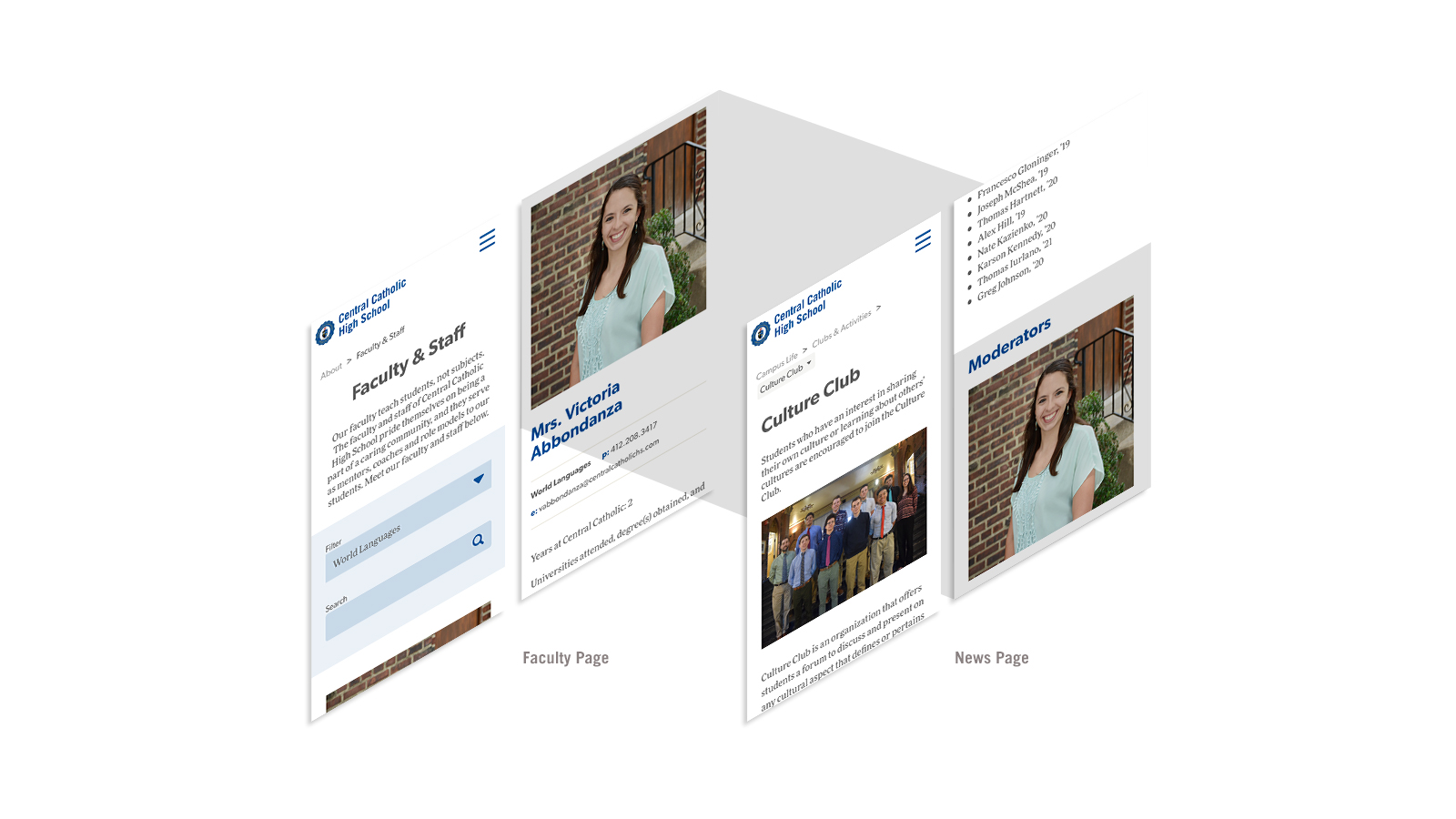 TARGET AUDIENCE NAVIGATION
W|W deployed complimentary navigation on the website to directly engage with the school's target audiences: students, parents and alumni of Central Catholic. End-users who browse those three individualized sections of the website will find content only relevant to that specific audience. Students will find information only pertaining to their needs, such as the daily bulletin and bell schedules. Parents will find the Parent Portal login and the weekly parent newsletter. Alumni will find class reunion and alumni event information. Including this audience-centric navigation in the website is a branded signal that is consistent with the school's values.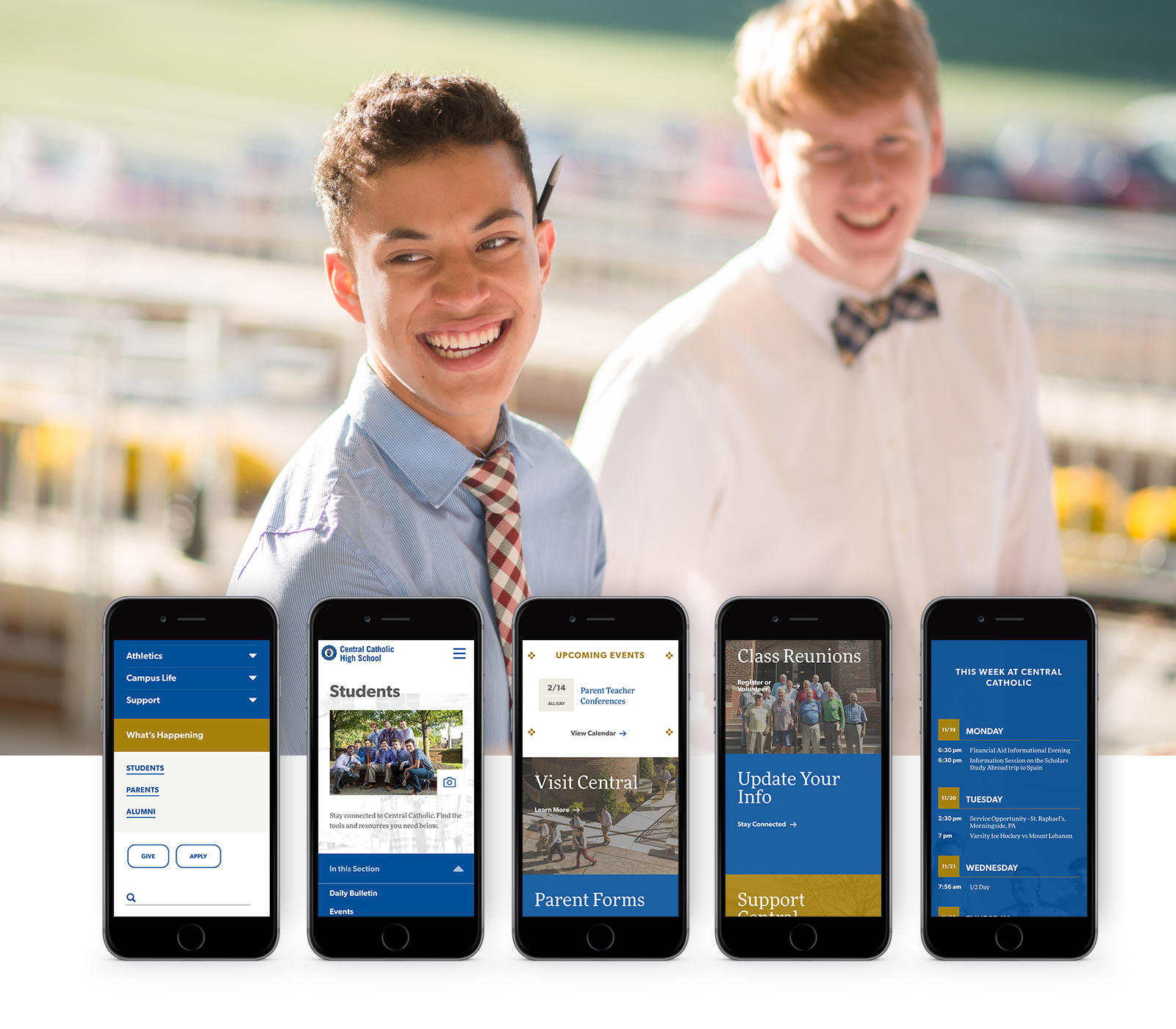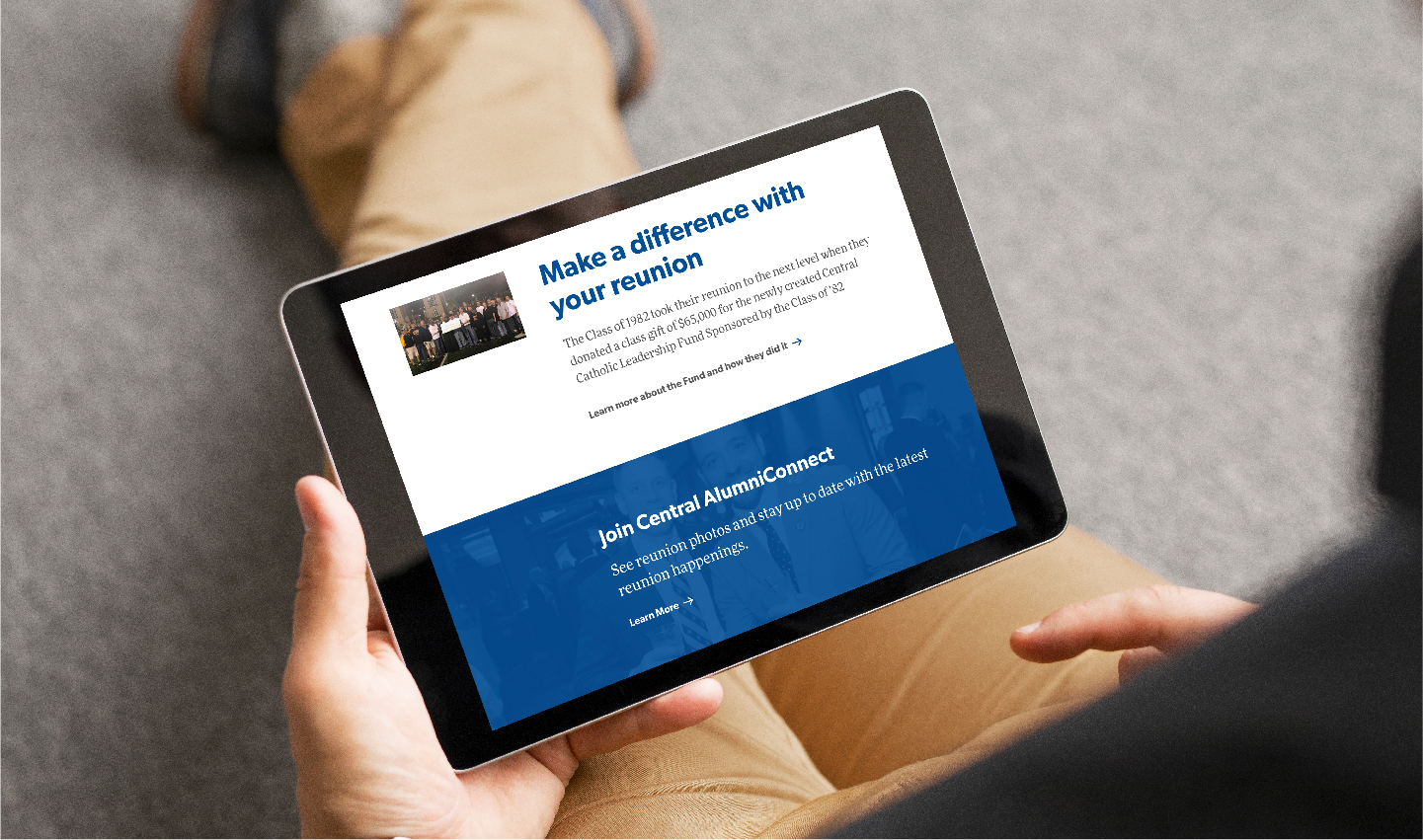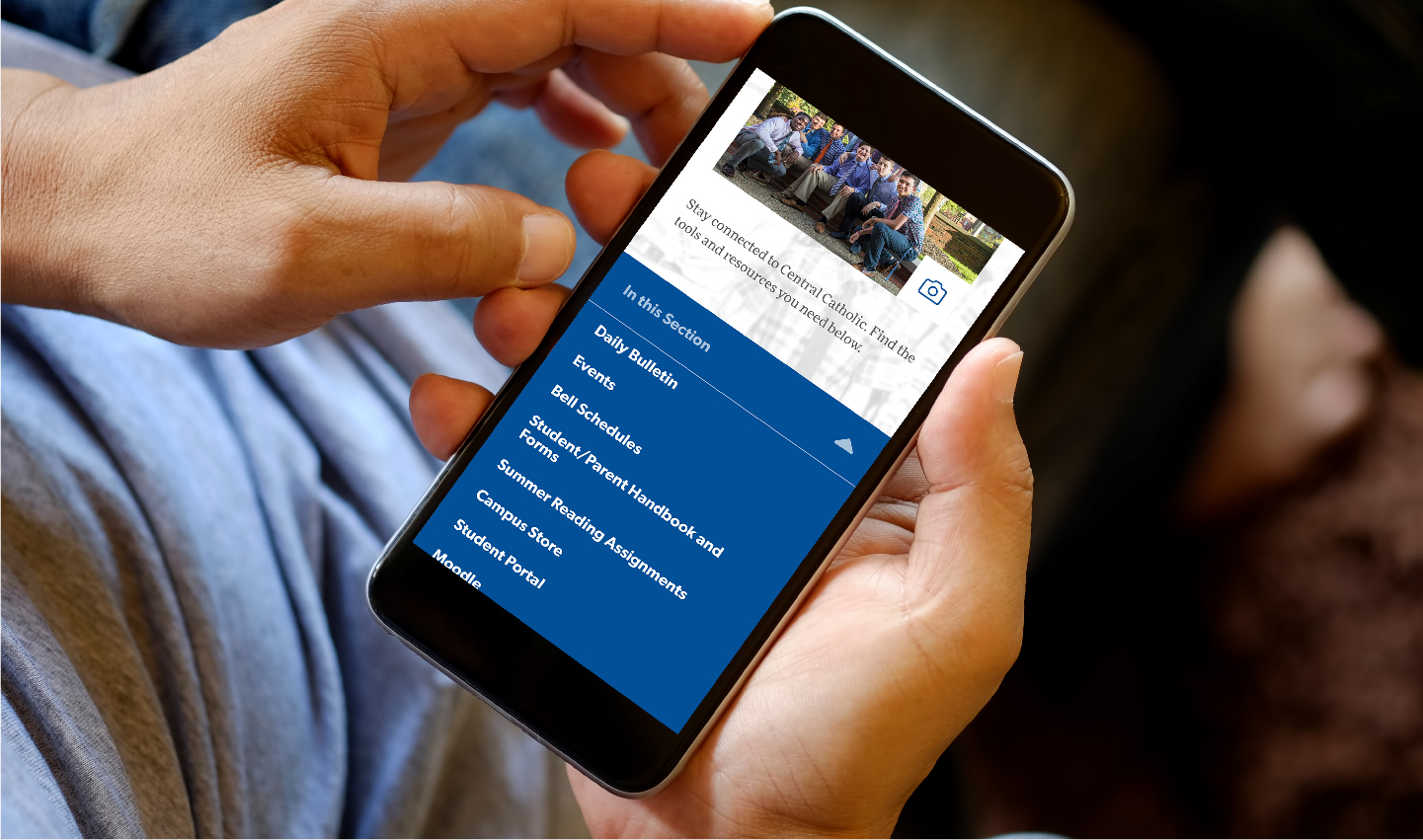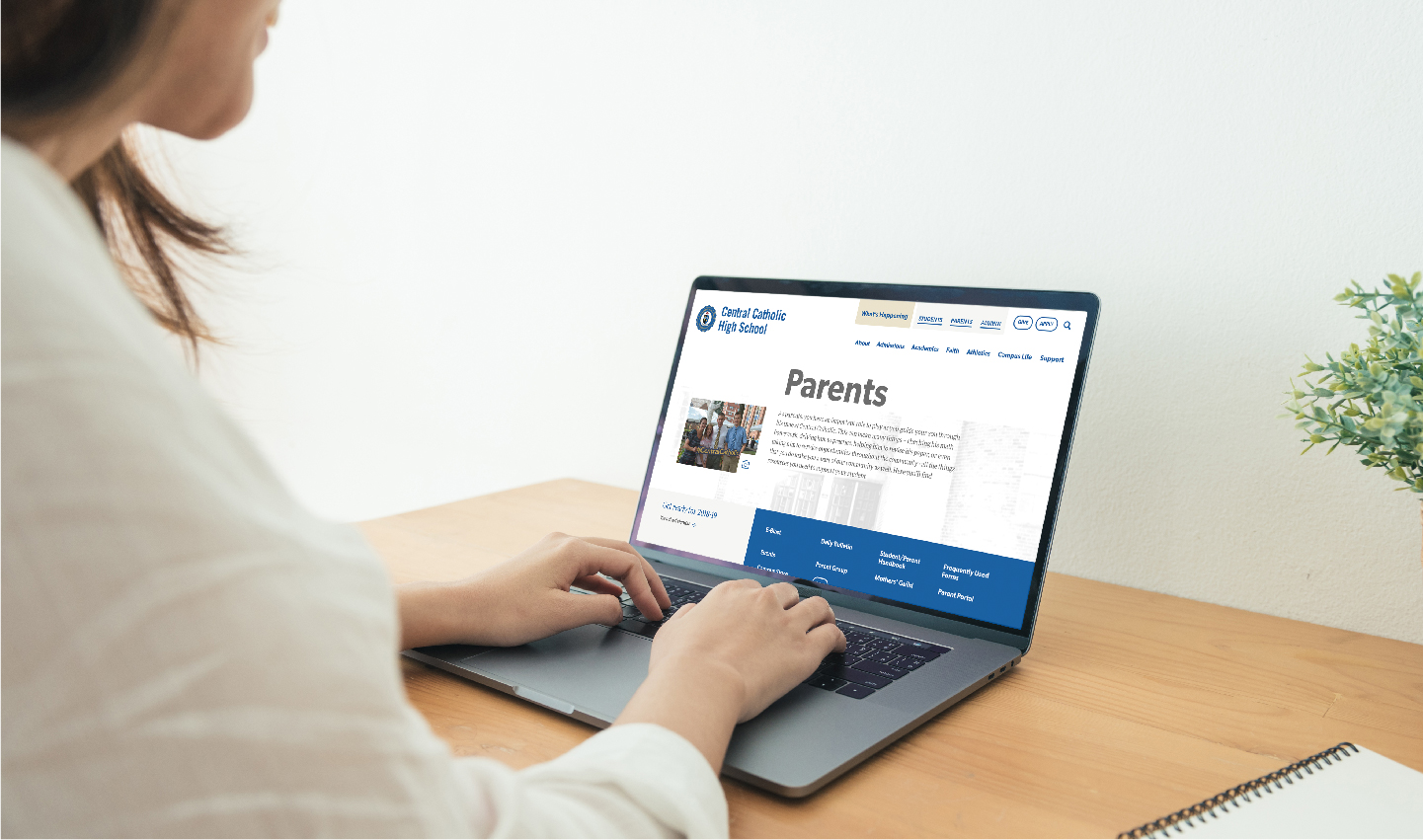 THIRD PARTY INTEGRATION
W|W facilitated and managed the integration between BlokBlok CMS and Formstack, a third party integration tool that collects data through a variety of online forms. For Central Catholic's website, Formstack was integrated to serve as a tool for a variety of needs, ranging from capturing monetary donations to newsletter subscriptions.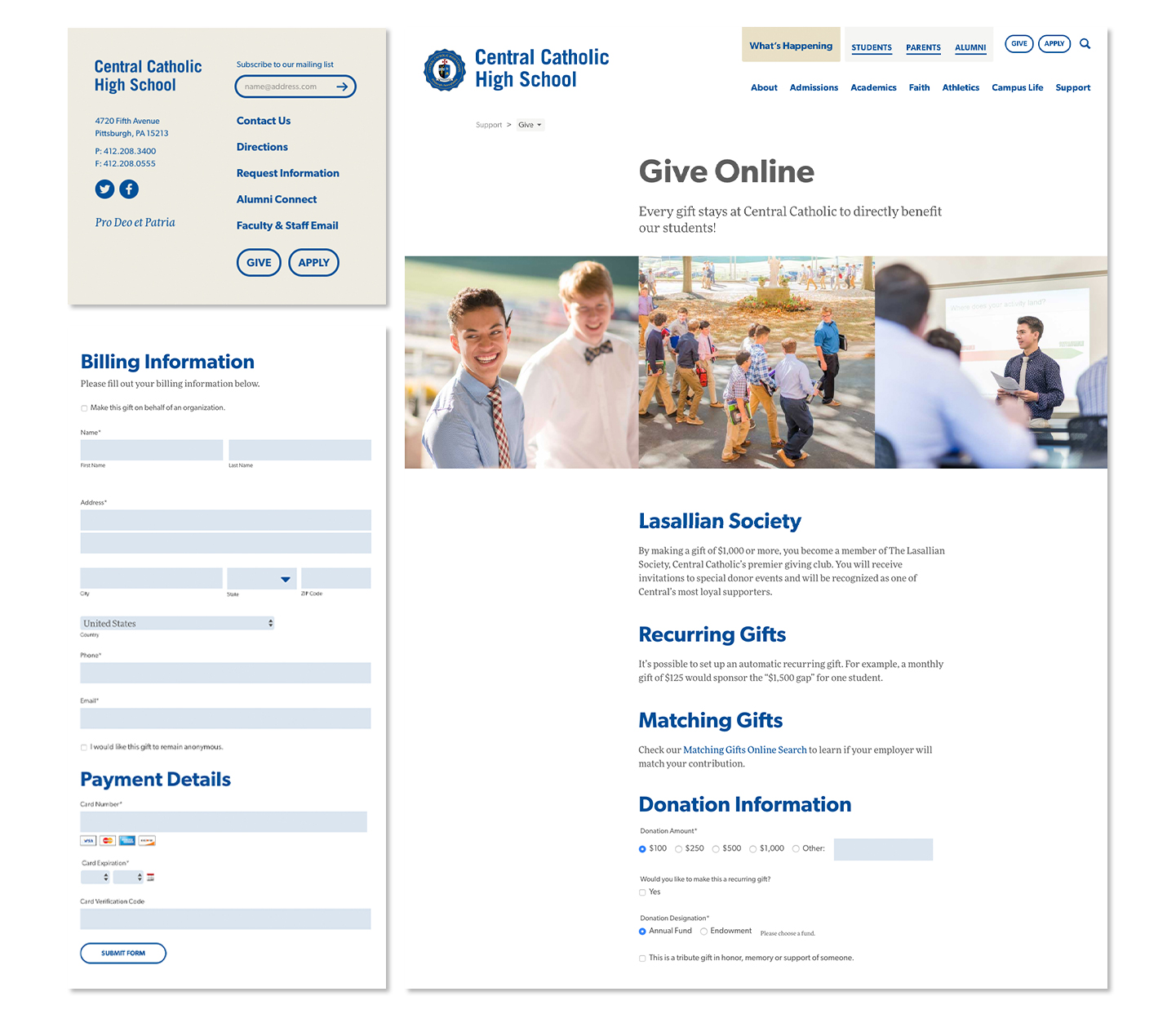 ROBUST EVENTS CALENDAR
Created to behave efficiently across desktop, tablet and mobile devices, the event calendar was developed using a module that allows the school's web team to create one-time or recurring events while also managing multiple event venues. The intuitive design provides the user with simple options to find a school event or activity, such as choosing a category, using the search field or selecting the calendar or list view to see results. This functionality allows all members of the Central Catholic community to easily navigate and locate the school's events and activities that are most relevant to them.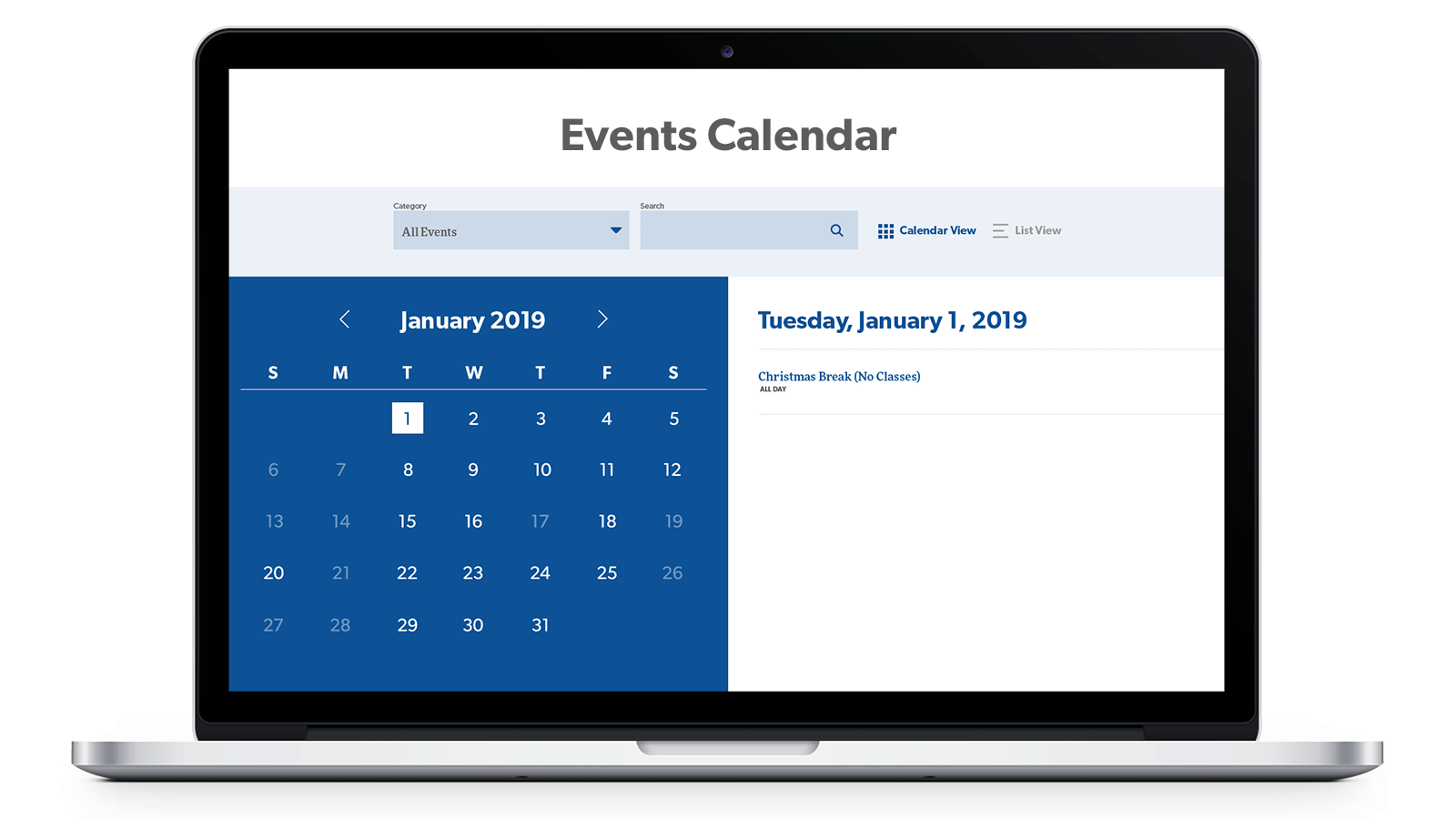 NEWS WORTH SHARING
To better communicate the stories and accomplishments of Central Catholic students and alumni, W|W created a dynamic News module with features that include an intuitive tagging system that populates related pages as well as a button for users to load more news stories without having to load a new page. The presentation of the news articles in a grid was strategically chosen so the end-user can navigate through the content more easily and is designed and developed to react responsively on any device, browser or operating system.