CALABASH
ONE DELICIOUS MELTING POT
In 2013, W|W was hired by a restaurant group to develop an entire dining brand concept from the ground up, including a name, visual identity (logo and integrated brand design) and support materials for a new restaurant that would be proposed for a property in Waikiki. The goal was that this new brand could become the foundation of a flagship dining concept.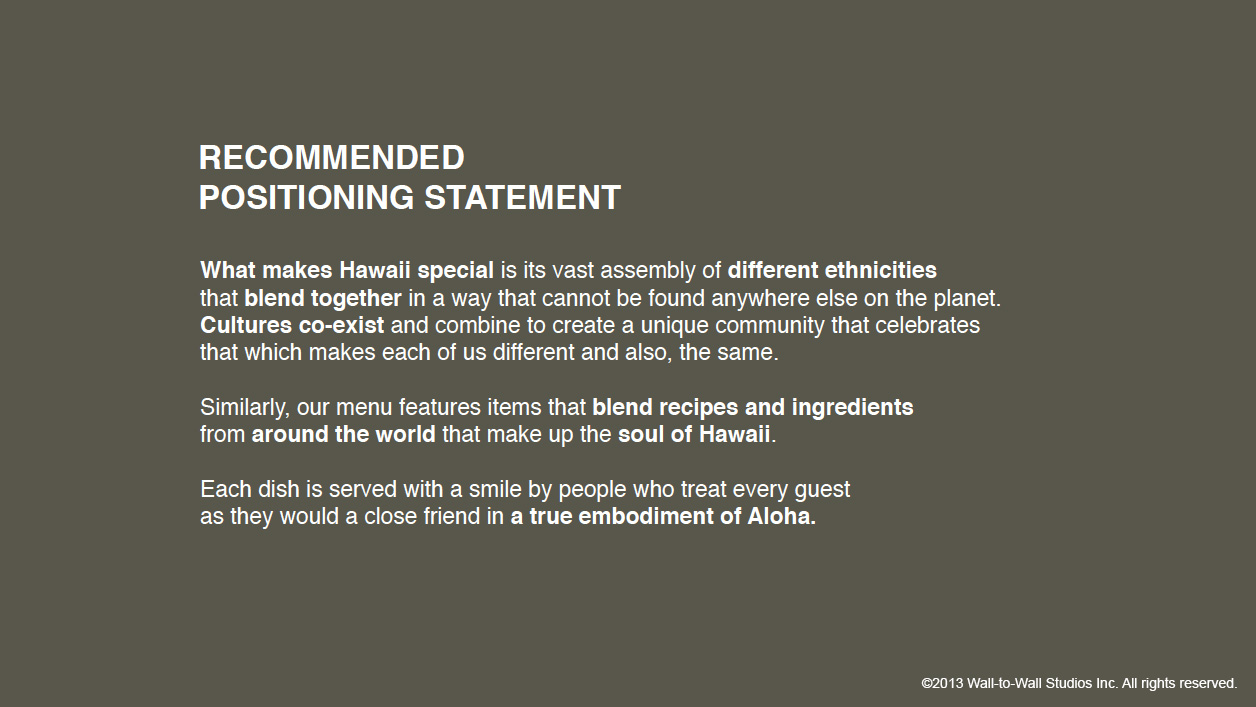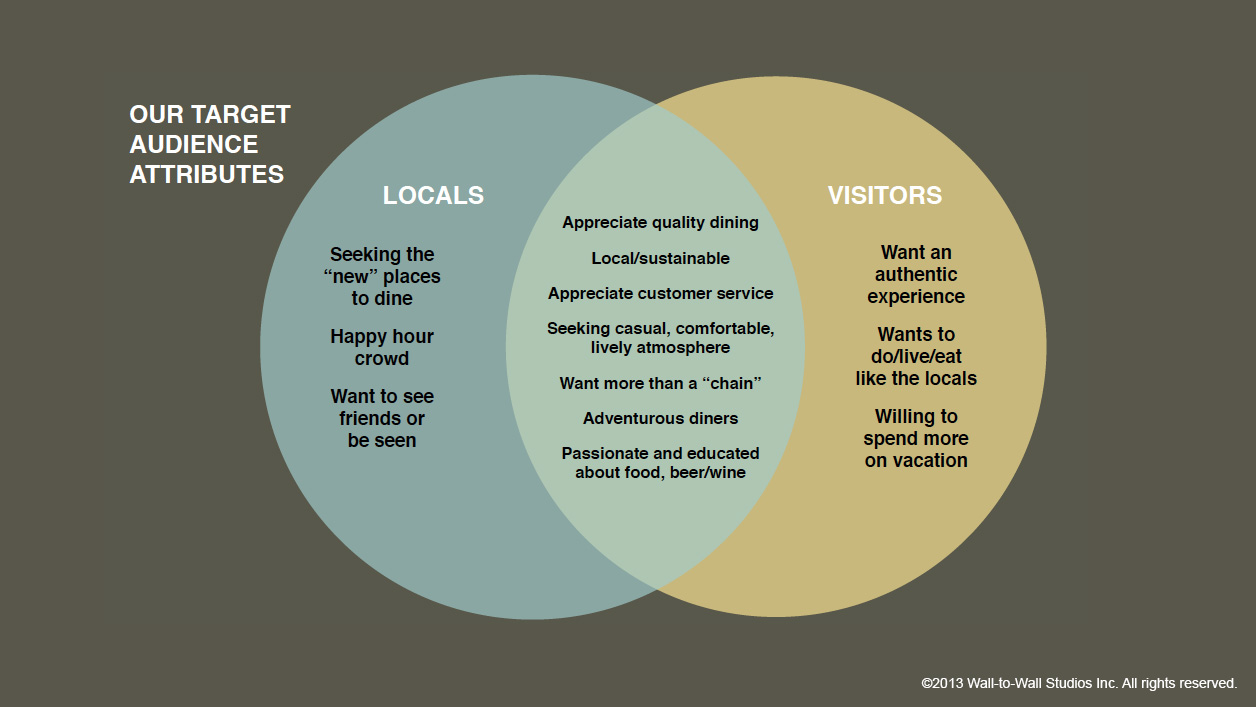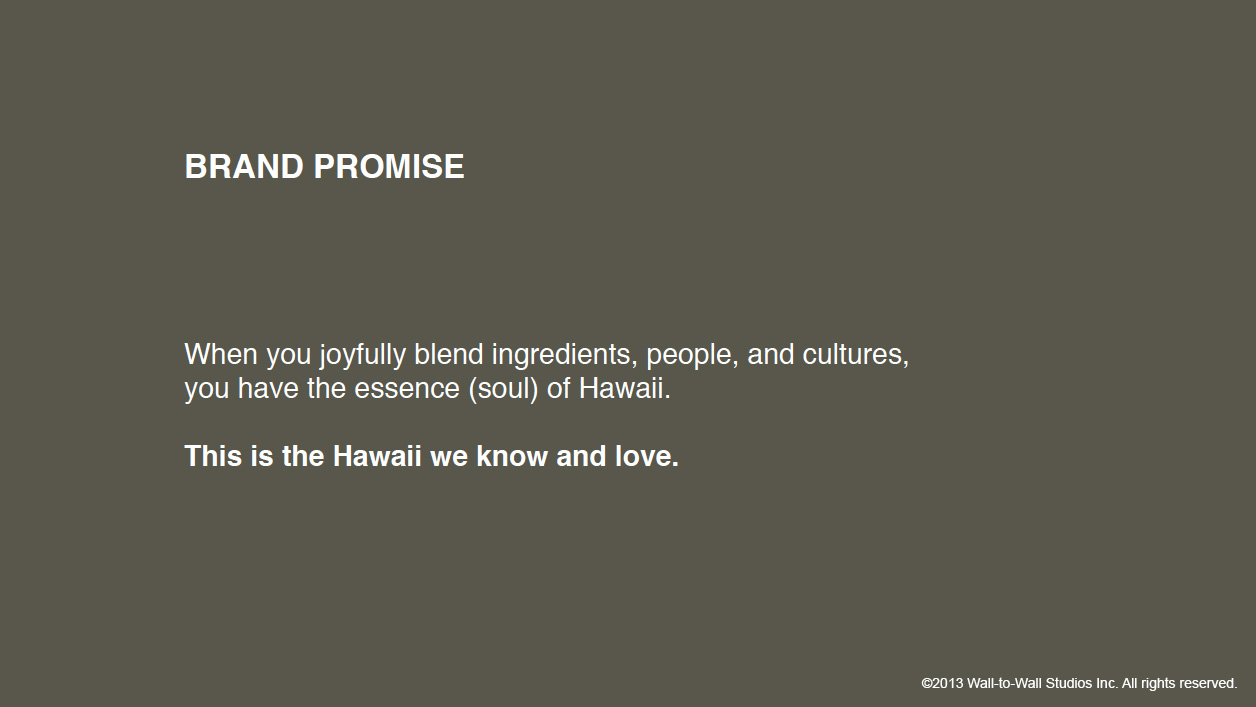 PROCESS
W|W's process began with an extensive Brand Audit that included in-depth discussions with the client and property owners to understand the vision for the new dining experience. As part of a team that included interior designers and architects, W|W lead discussions about the vision and business goals, competitive research, and menu concept in order to develop the brand's positioning. W|W conducted a SWOT analysis and target audience assessment, concluding that the brand needed to resonate with a local audience in a way that attracted a visitor audience. After a process that generated nearly a hundred potential names, the name Calabash was chosen as meaningful and relevant to our local audiences, as well as pronounceable and fun for visiting guests to the islands.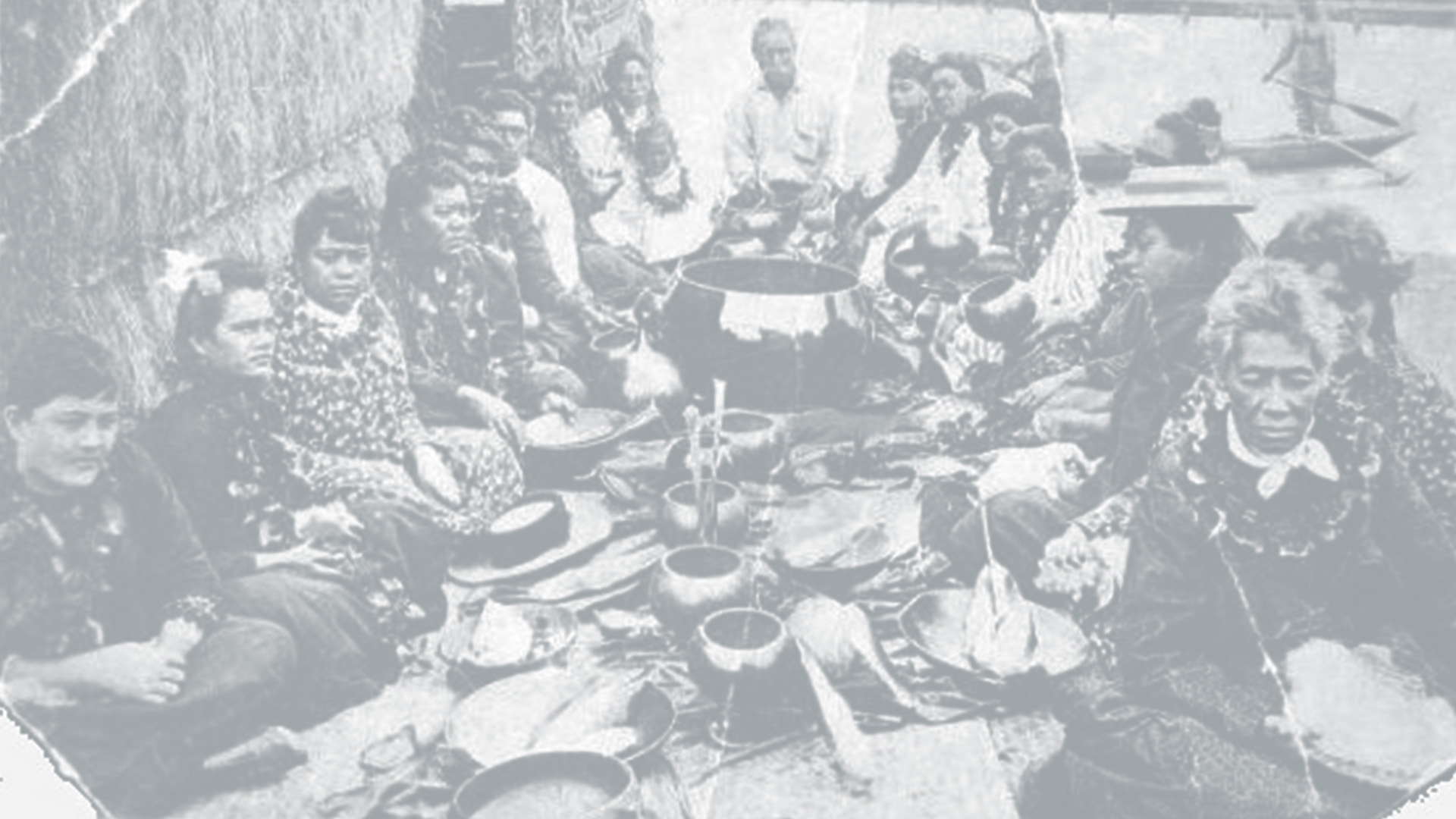 WHAT'S IN A NAME
In Hawaii, a calabash is a large serving bowl, usually made from a hardwood rather than from the calabash gourd. The use of the calabash in Hawaii has led to terms like "calabash family" or "calabash cousins", indicating an extended family, grown up around shared meals and close friendships.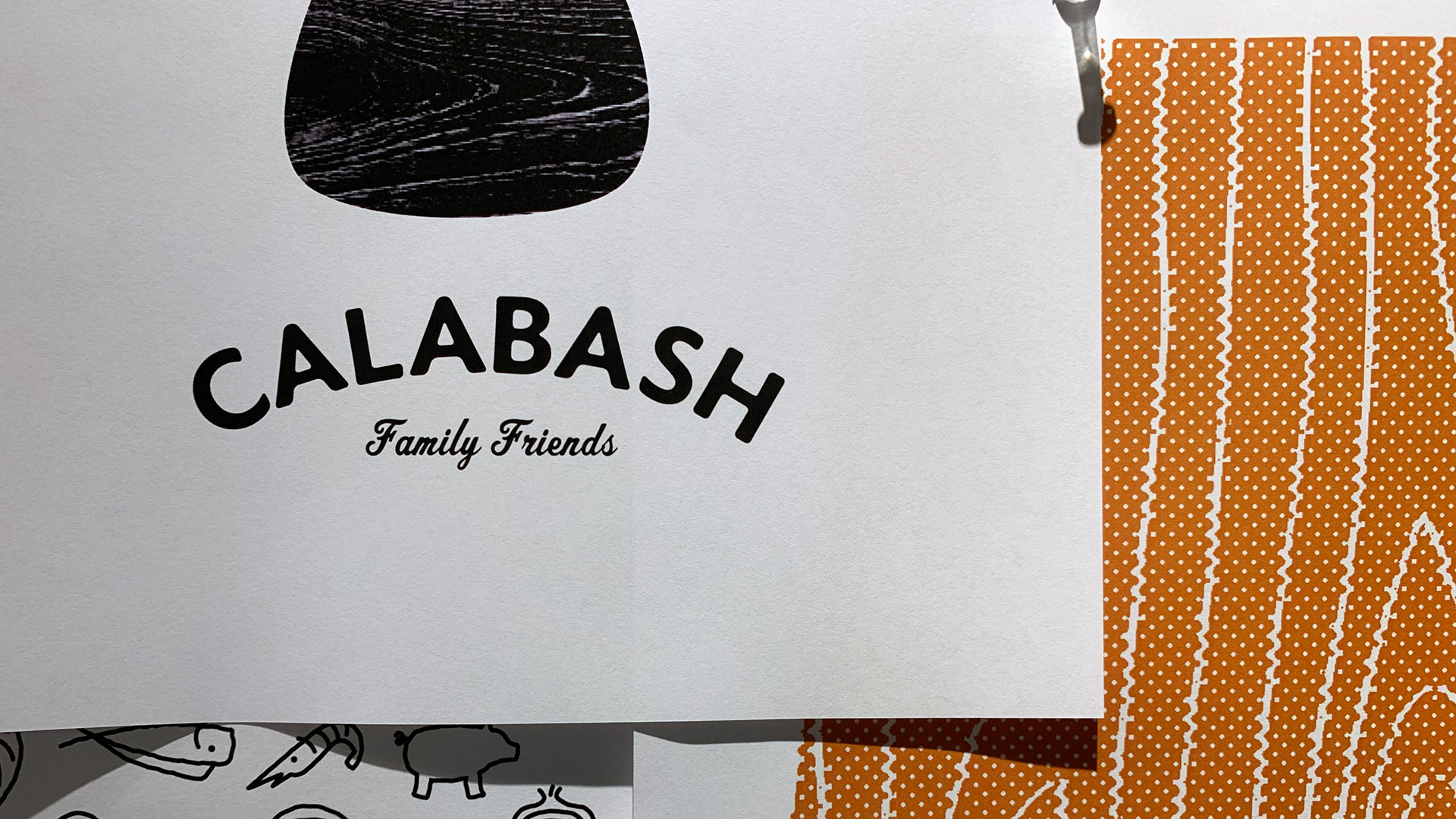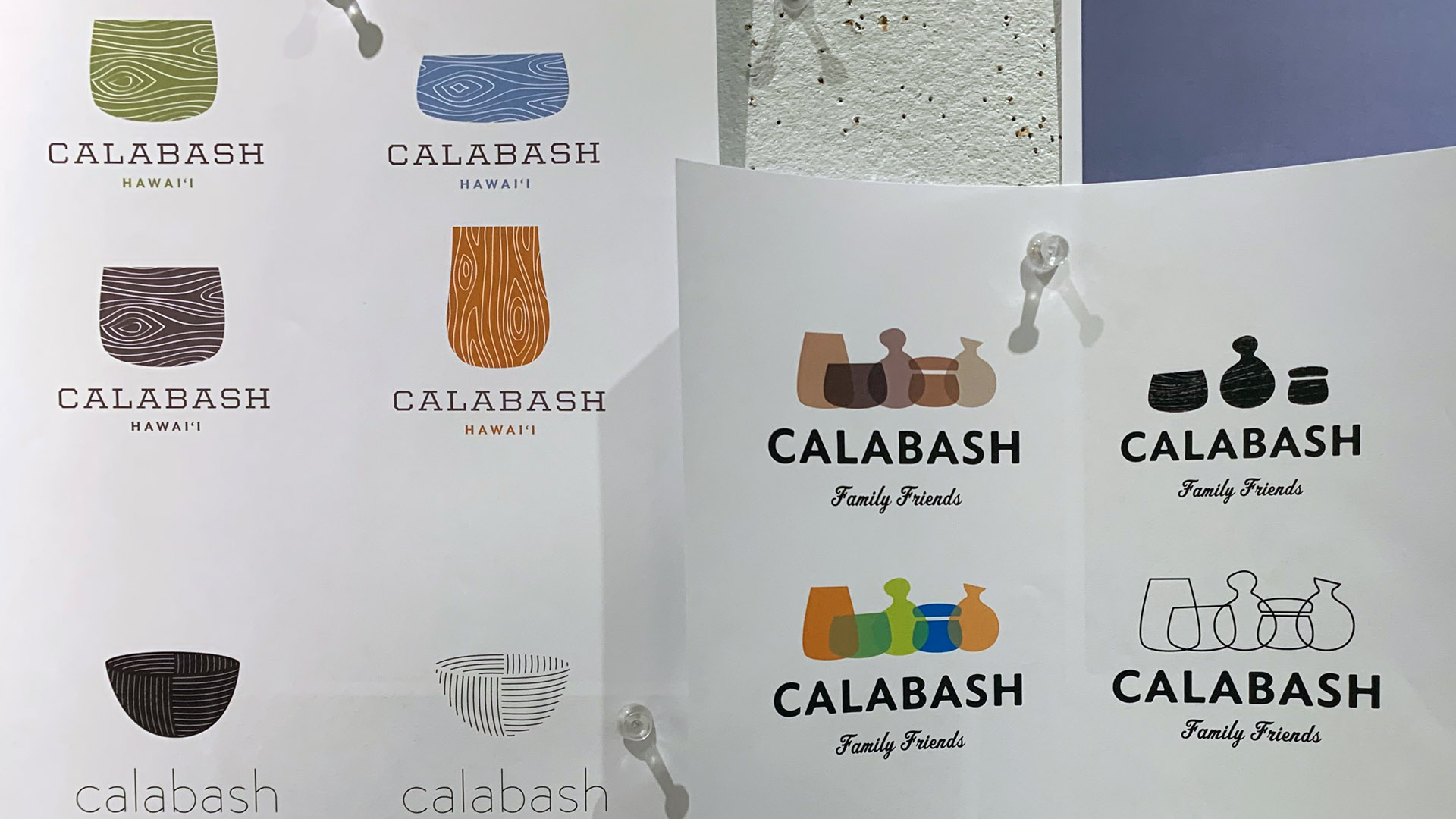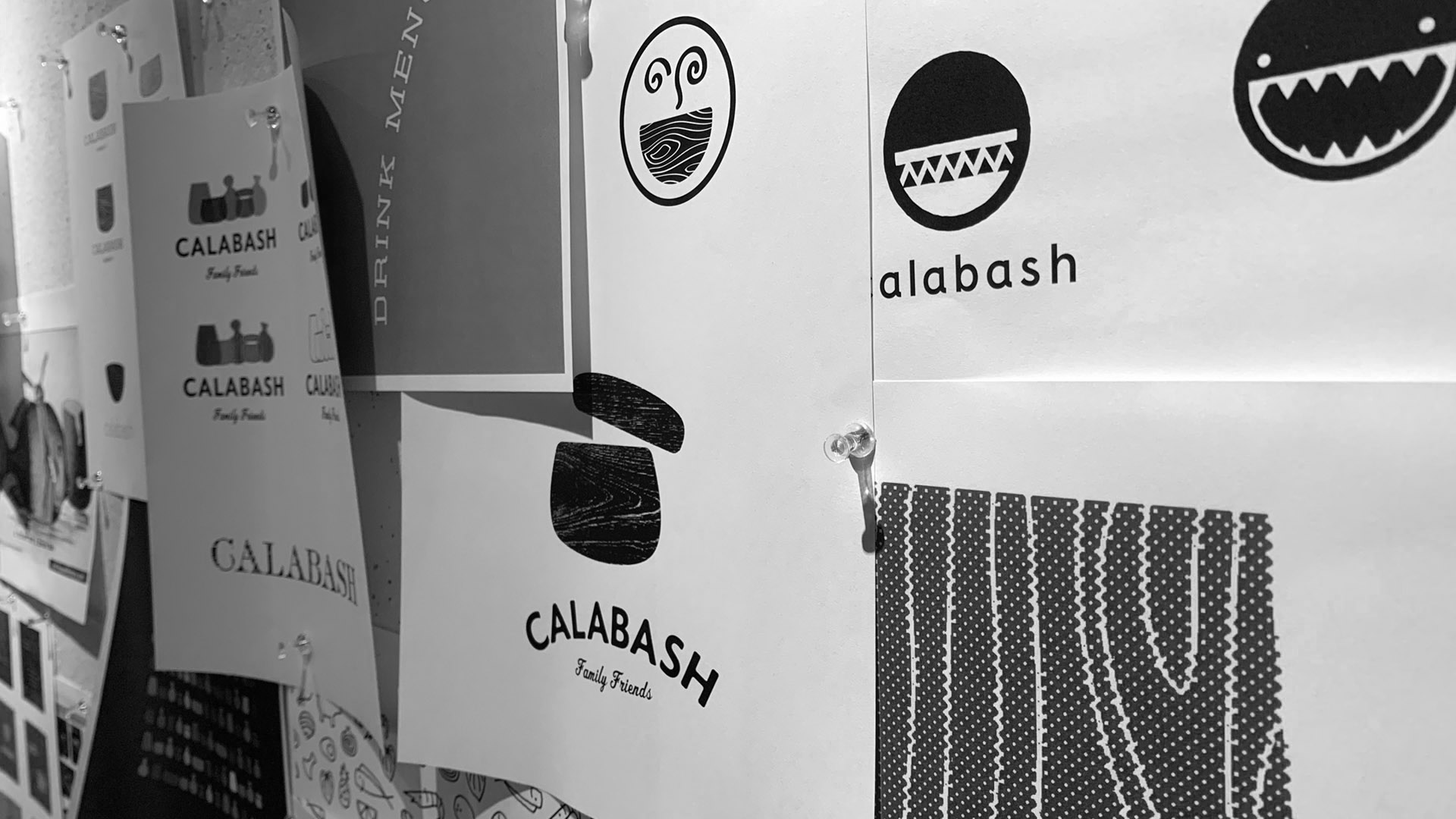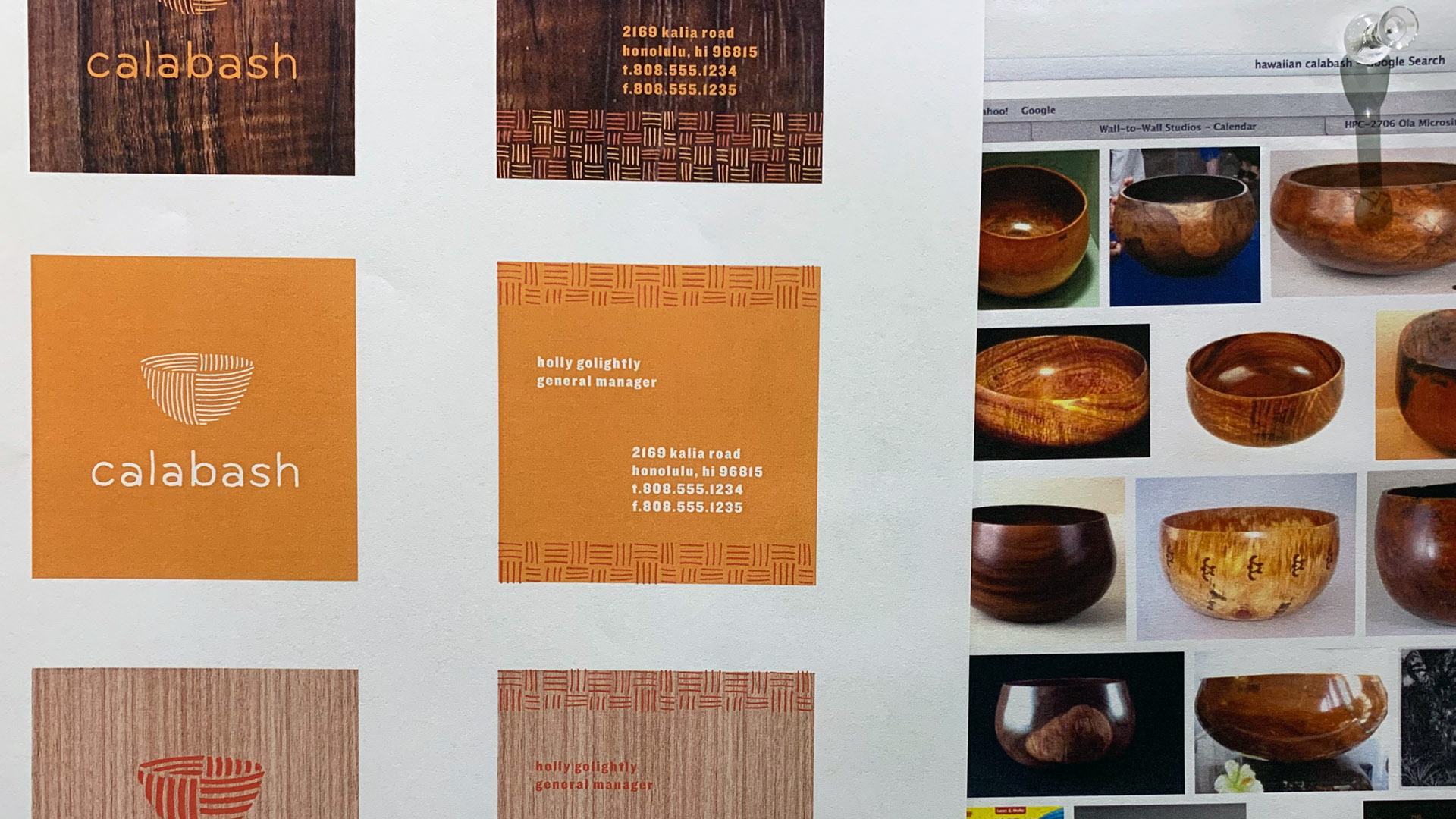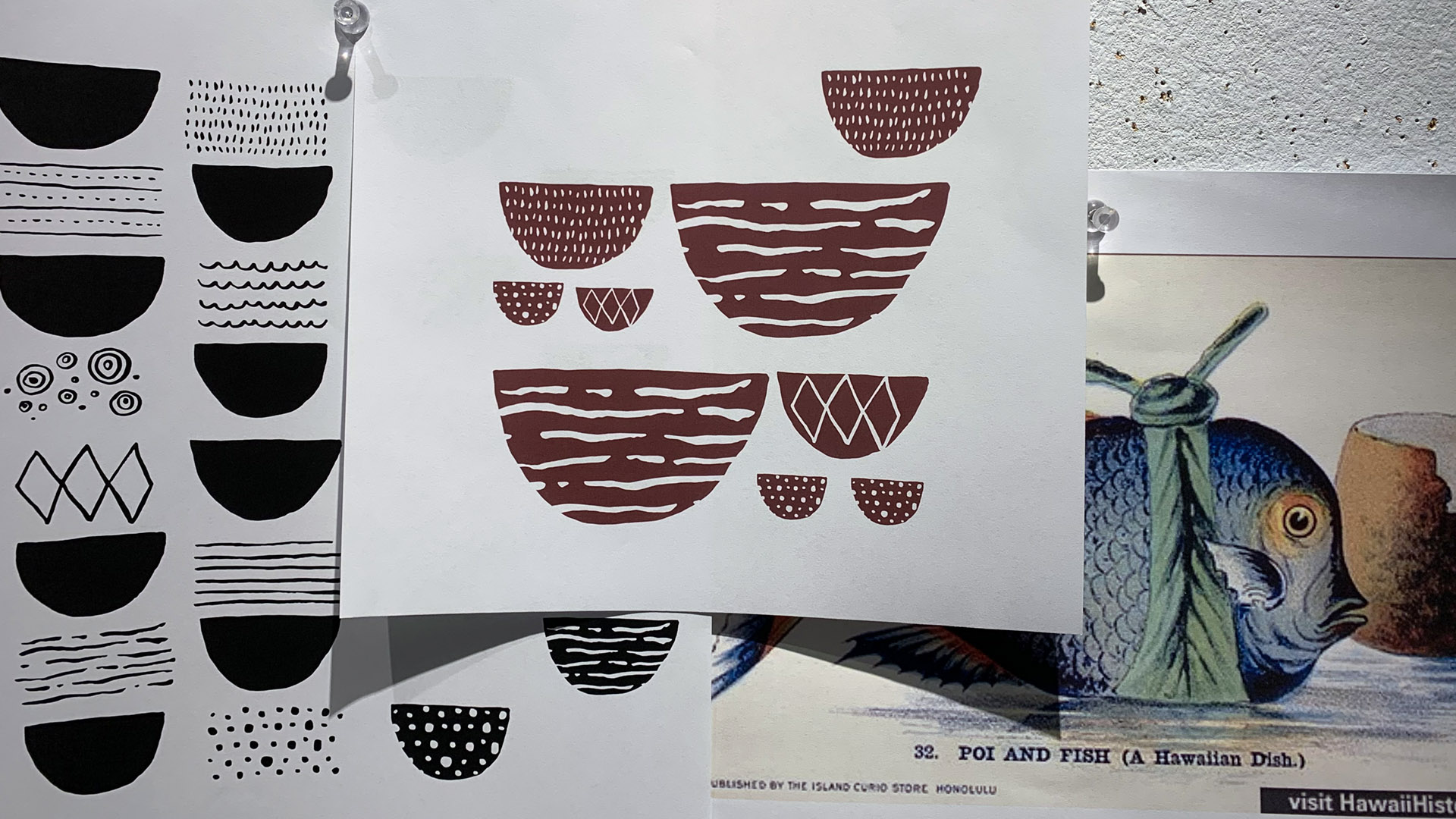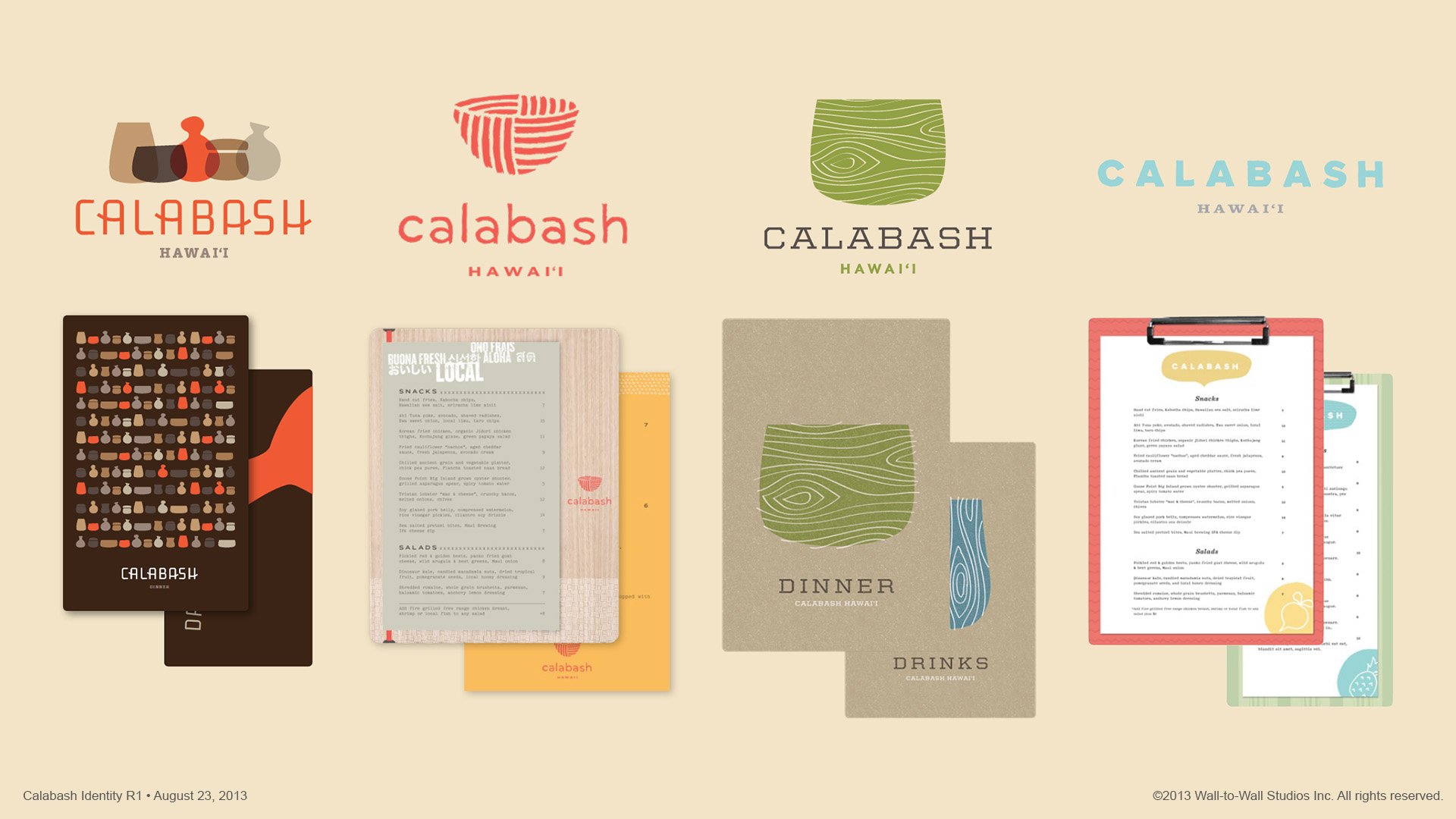 CALABASH BRAND IDENTITY
Hawaiian calabash are carved wooden bowls and were originally inspired by the natural shapes of coconuts and gourds. Originally reserved for royalty, today calabashes are prized heirlooms and works of art, as well as unique ethnic artifacts. The mid-century modern feel of the design loosely references Waikiki in its heyday and evokes a sense of place and heritage.
The brand identity also features a series of logos and a vibrant color palette and multi-ethnic textures that celebrate Calabash's unique blend of local ingredients and globally-inspired flavors.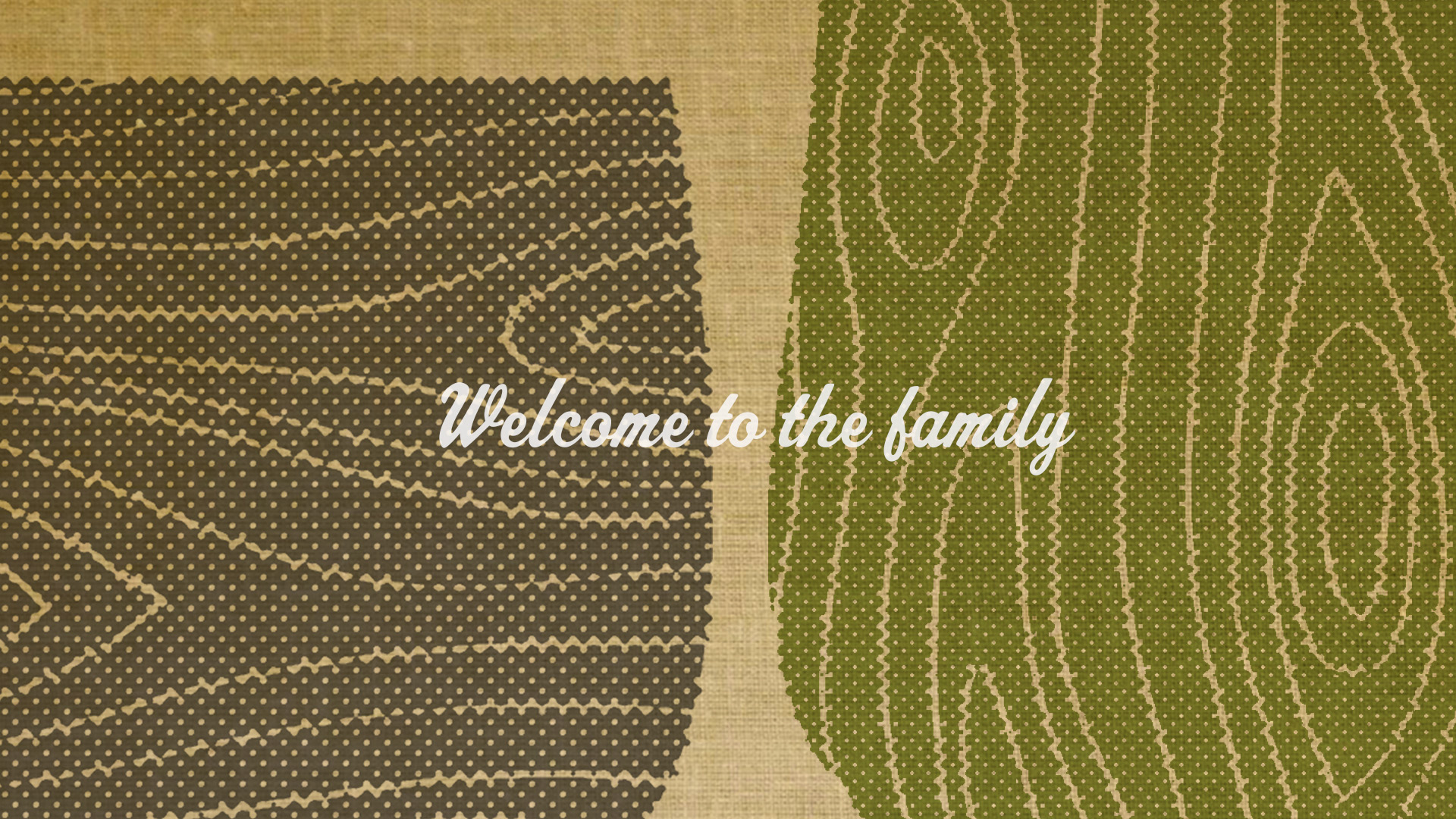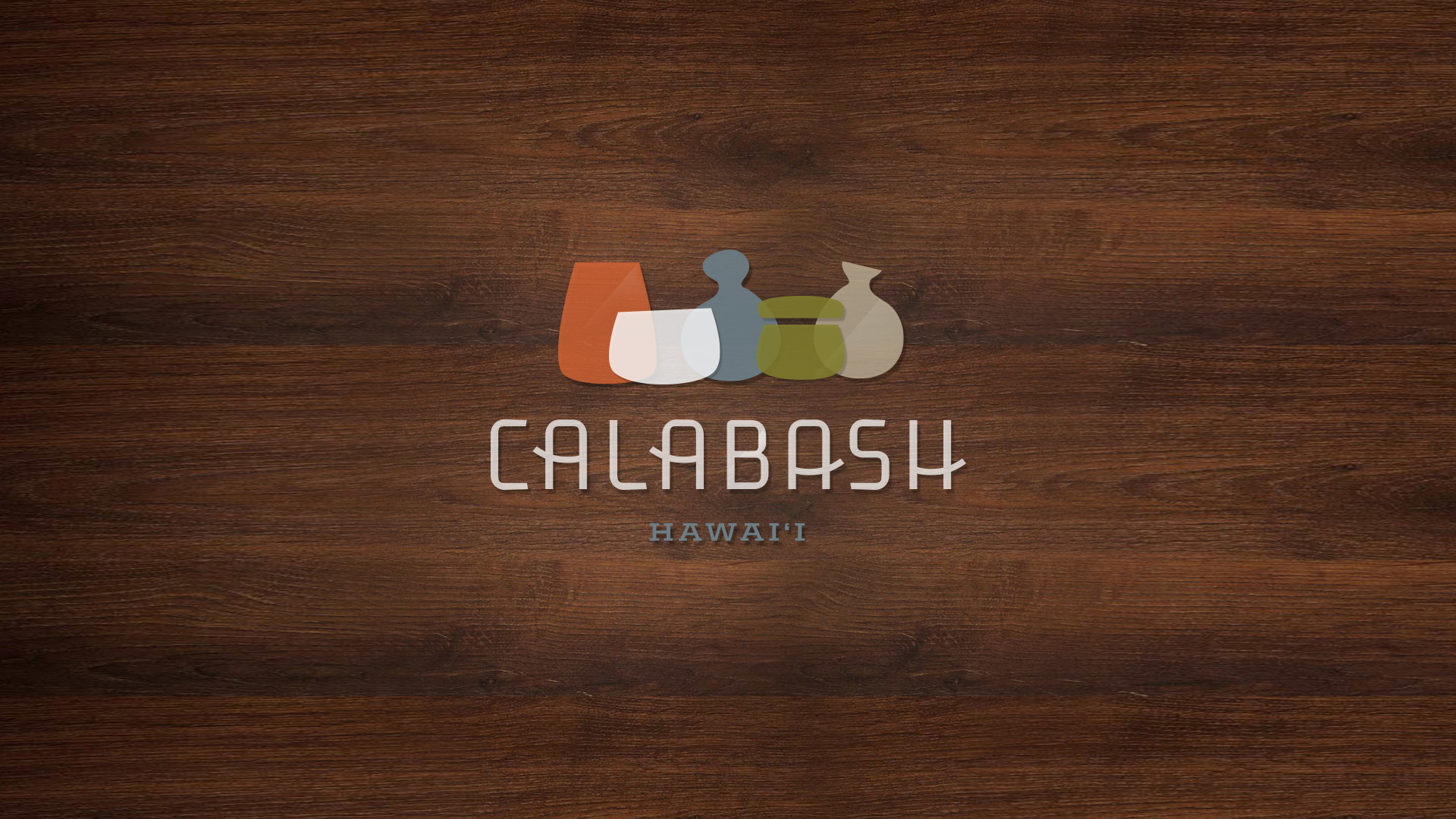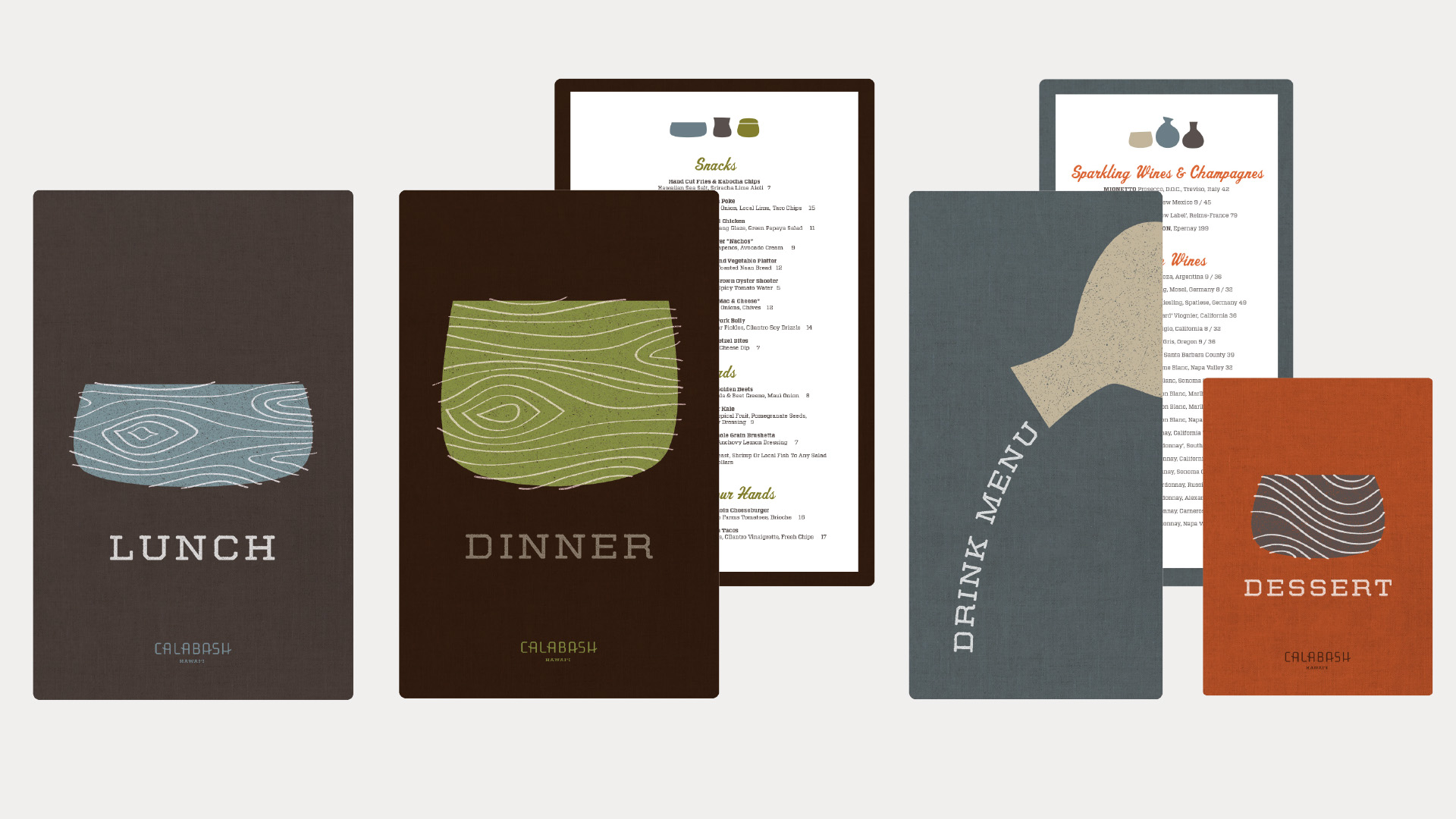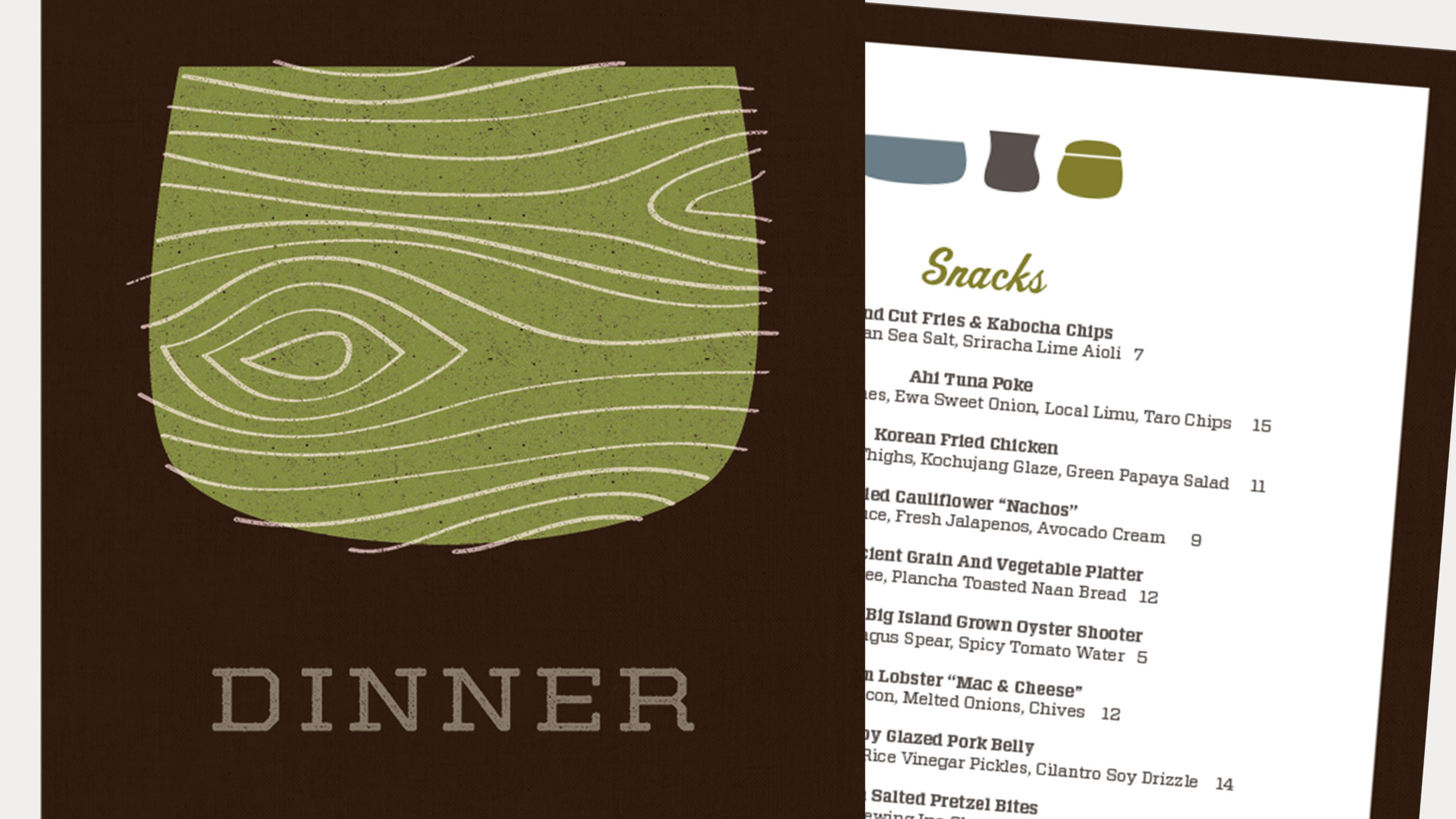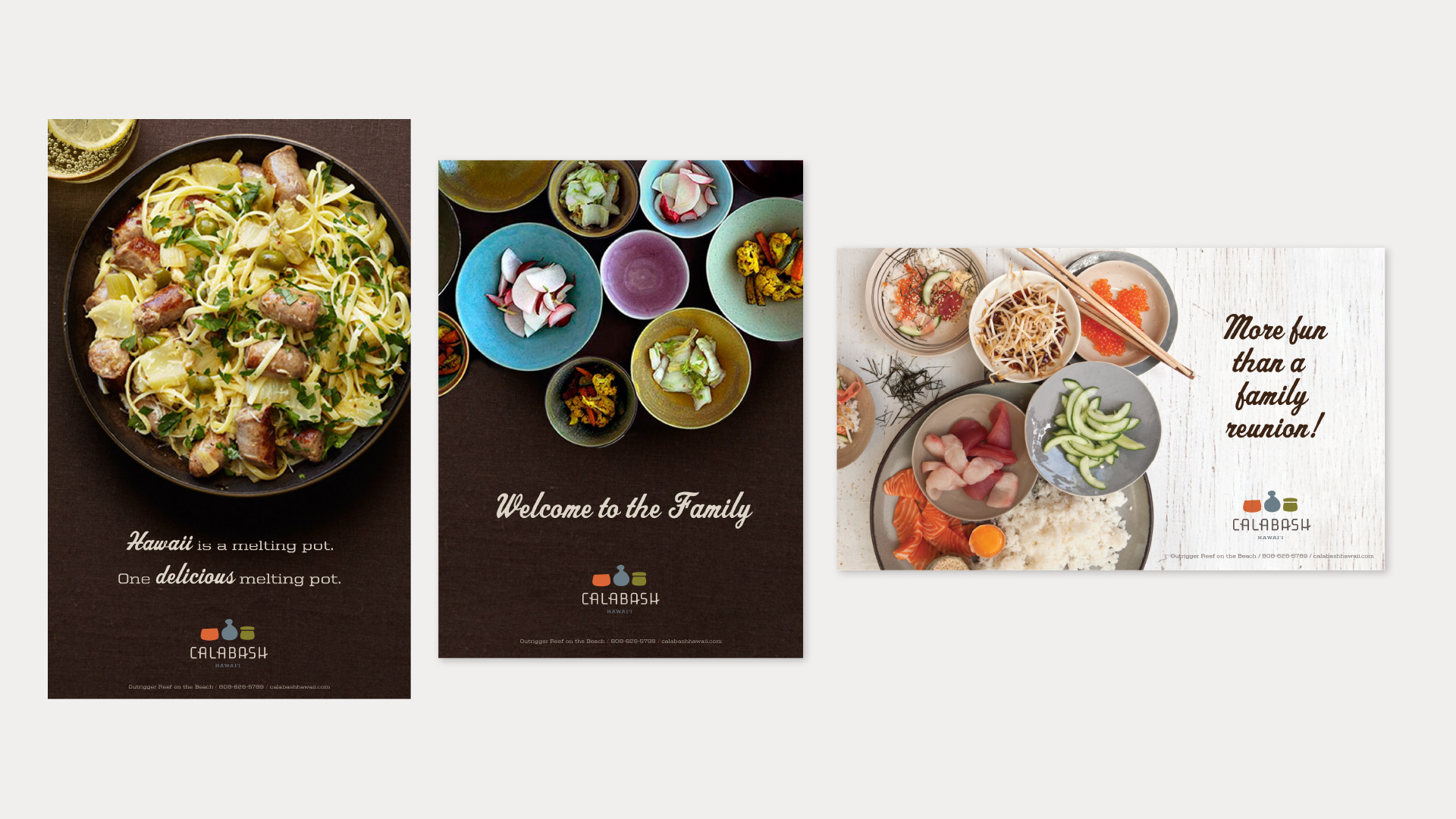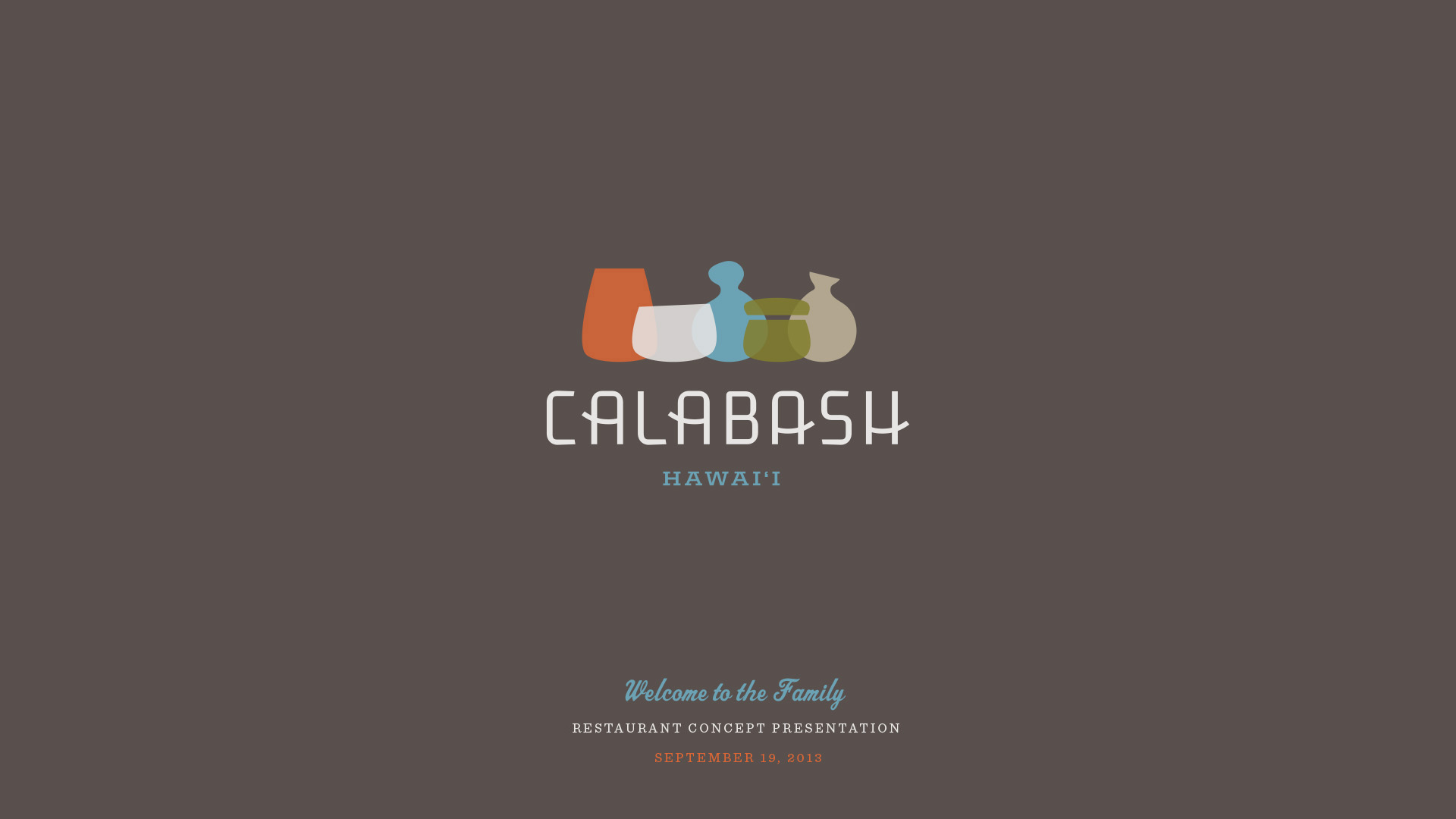 ABOUT CALABASH
What makes Hawai'i special is its vast assembly of different ethnicities that blend together in ways that cannot be found anywhere else on the planet. Cultures co-exist and combine to create a unique community that celebrates that which makes each of us different and also, the same.
Our menu features locally-sourced ingredients prepared by respected cooking techniques and flavor profiles from around the world. Each dish is served with a smile by people who treat every guest like family in a true embodiment of Aloha.
Calabash. Welcome to the family.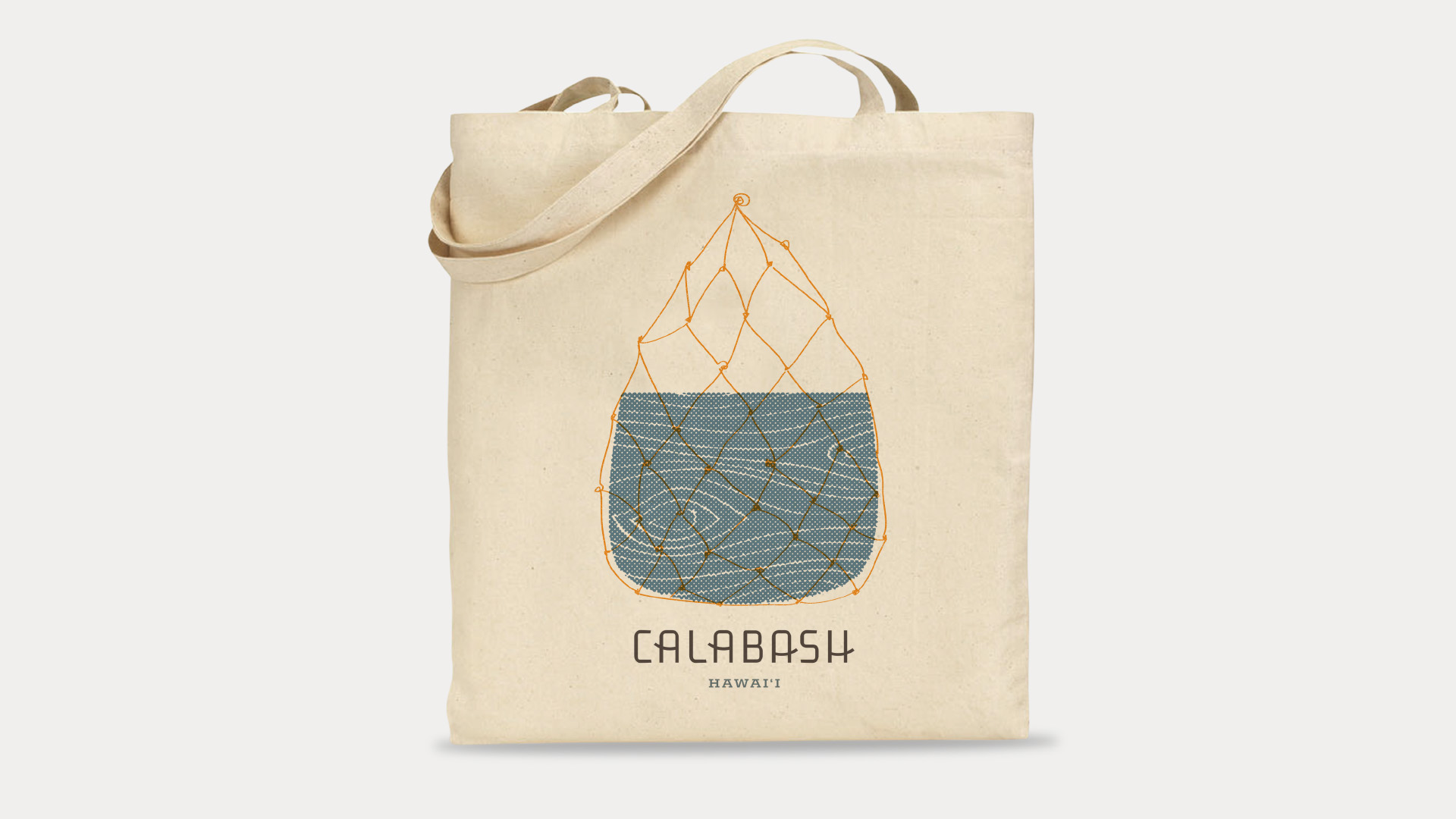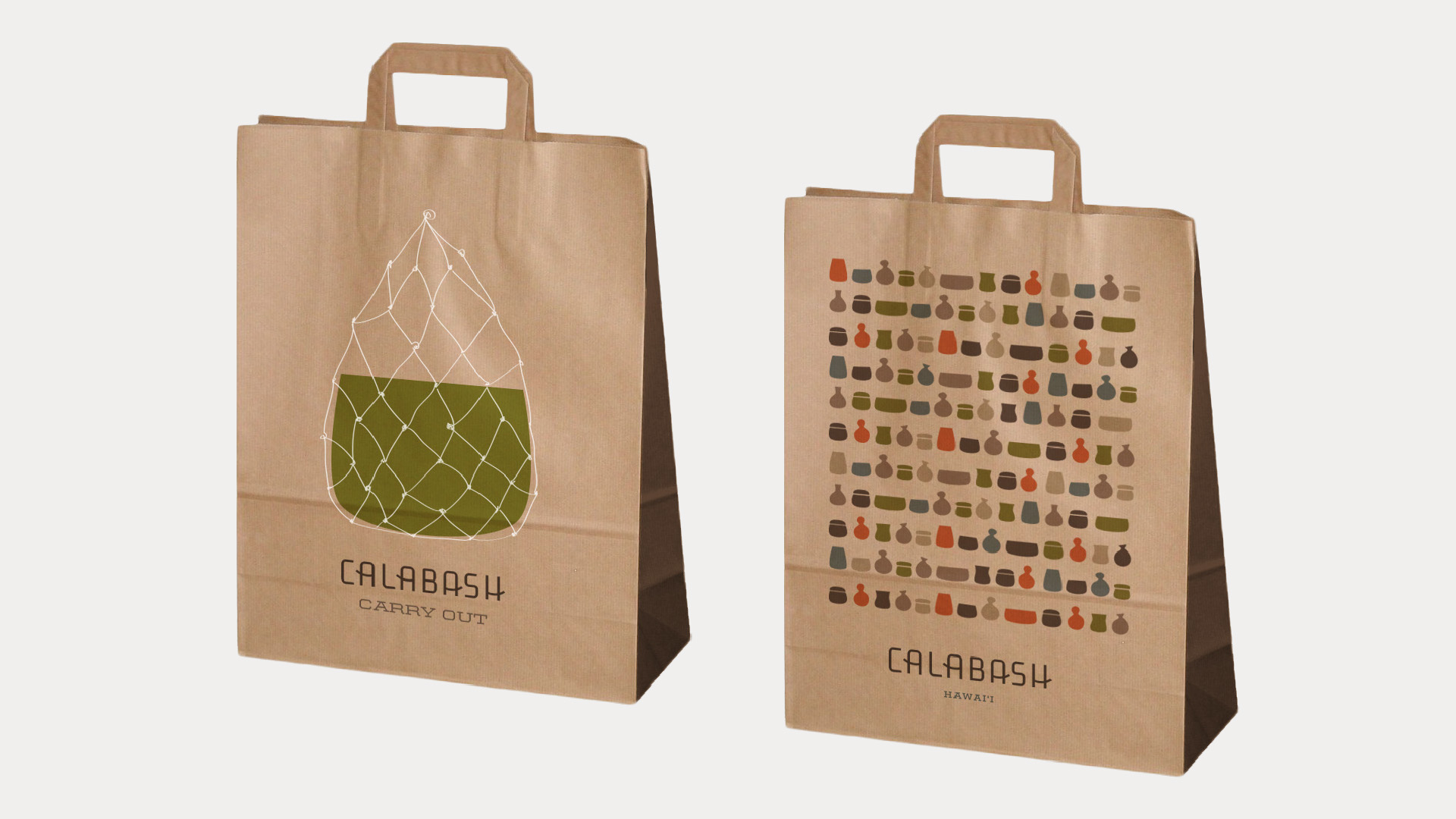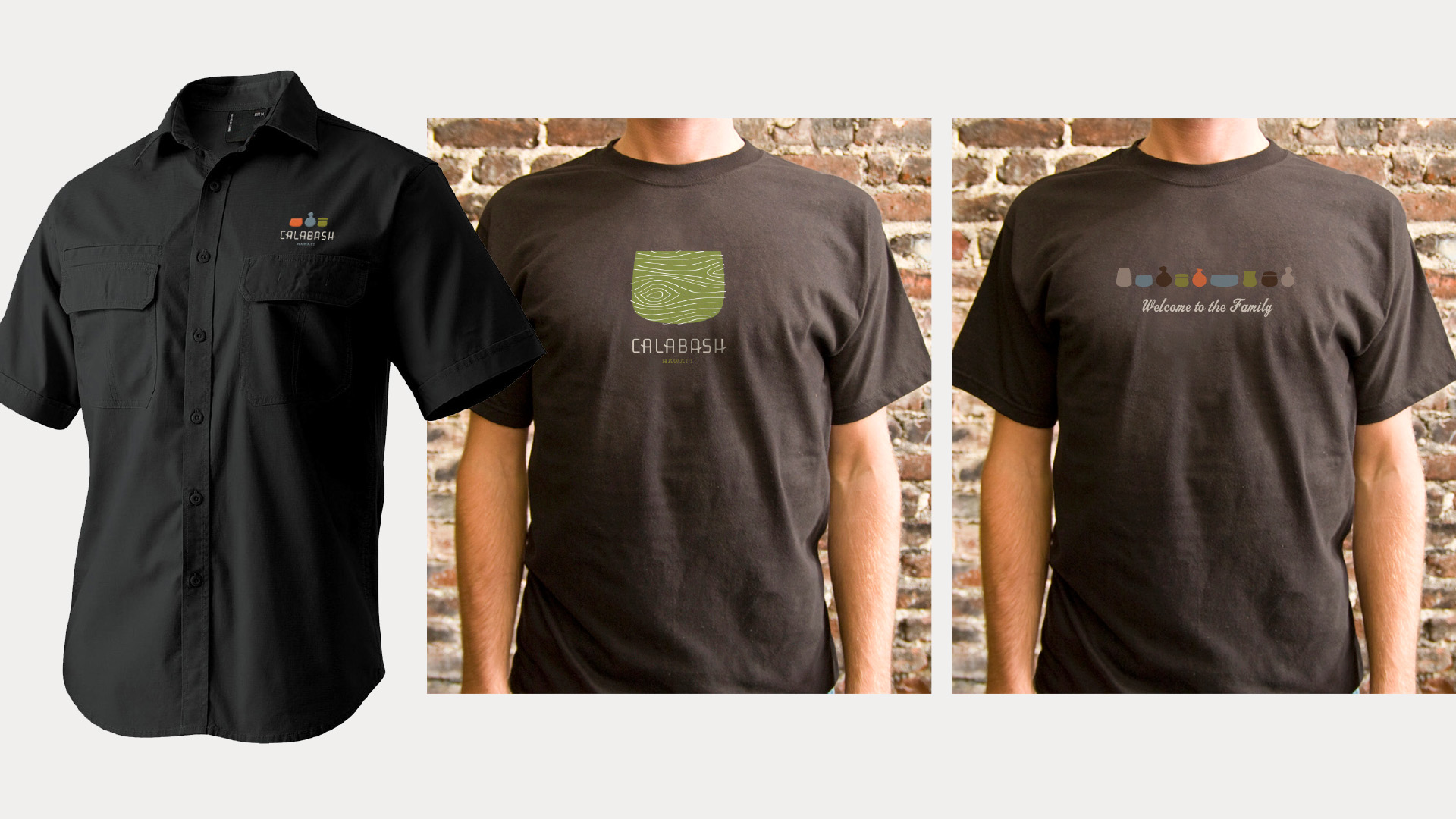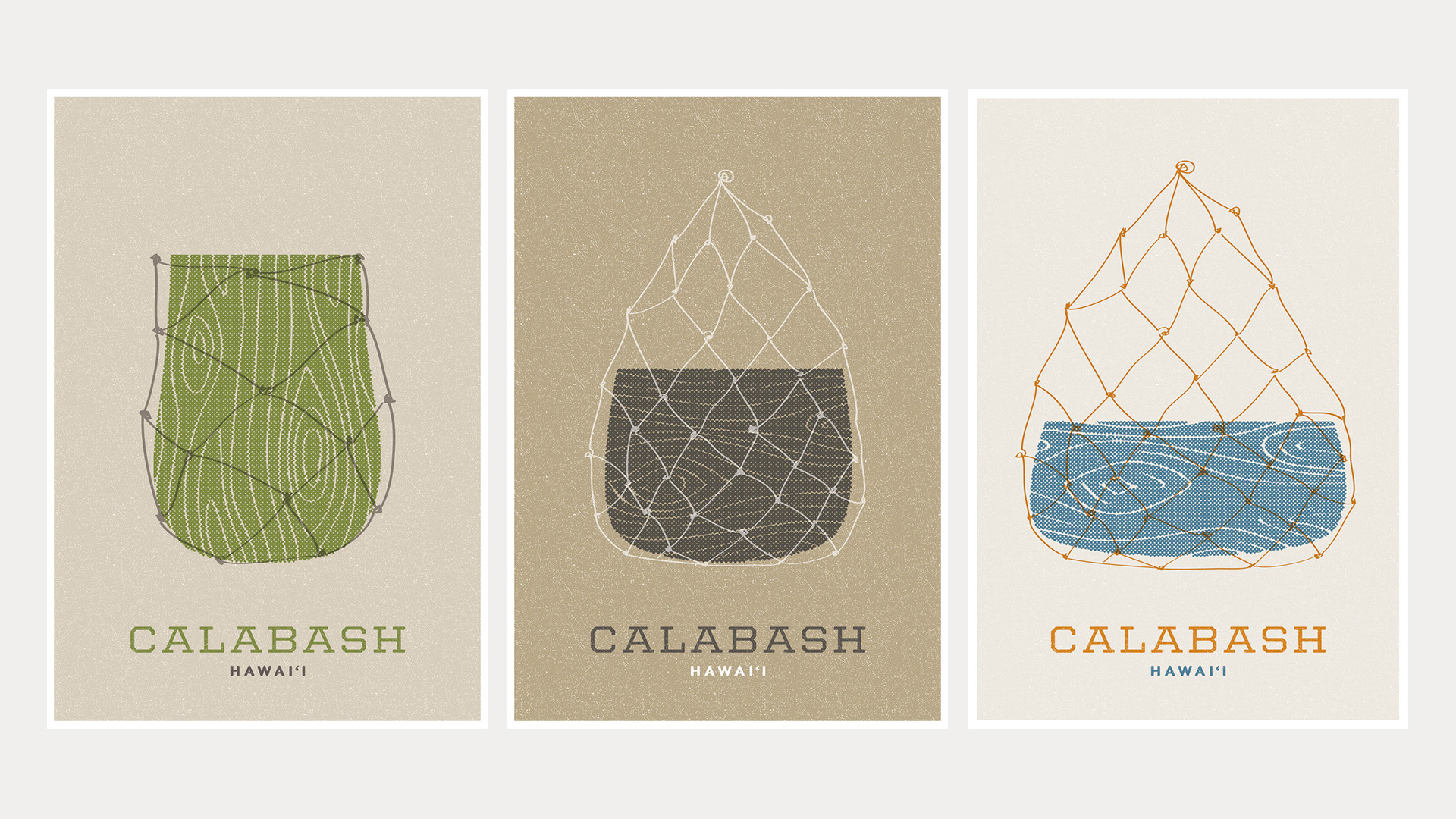 CALABASH INTEGRATED BRANDING
As part of the project, W|W was asked to propose ideas for expanding the visual brand identity system to include take-out packaging, employee uniforms and merchandise. W|W explored branded art cards, totes and T-shirts, which the client produced as gifts as part of their presentation.
Renowned local interior design firm Philpotts Interiors built out mood boards for the physical space, pulling inspiration from W|W's name concept, logo designs, brand identity, color palette and other graphic elements.