BIKI - BIKESHARE HAWAII
Connecting people and places with aloha.
In 2014, Wall-to-Wall Studios was approached by a newly formed non-profit organization: Bikeshare Hawaii was formed to gather support from a diverse set of funding sources including city, state and private funders. The vision? To deploy at least 100 stations and 1000 bikes, which means literally transforming the look and feel of the city of Honolulu.
W|W developed the initial corporate identity and website for Bikeshare Hawaii which served as the administrative body to launch and manage the system in the state of Hawaii via public/private partnerships. In 2017, W|W then established the new Biki name, branding, logo design, brand positioning, as well as designs for the system bikes, kiosks and informational signage.
Biki is a mix of "bike" and "wiki," meaning fast, swift or quick. When it's too far to walk, yet too close to drive, you can Biki instead. Need to get to a meeting across town but hate the hassle of finding a place to park your car? Want to check out a nearby neighborhood for lunch with co-workers? Or just explore a new part of town on the weekend? Go Biki.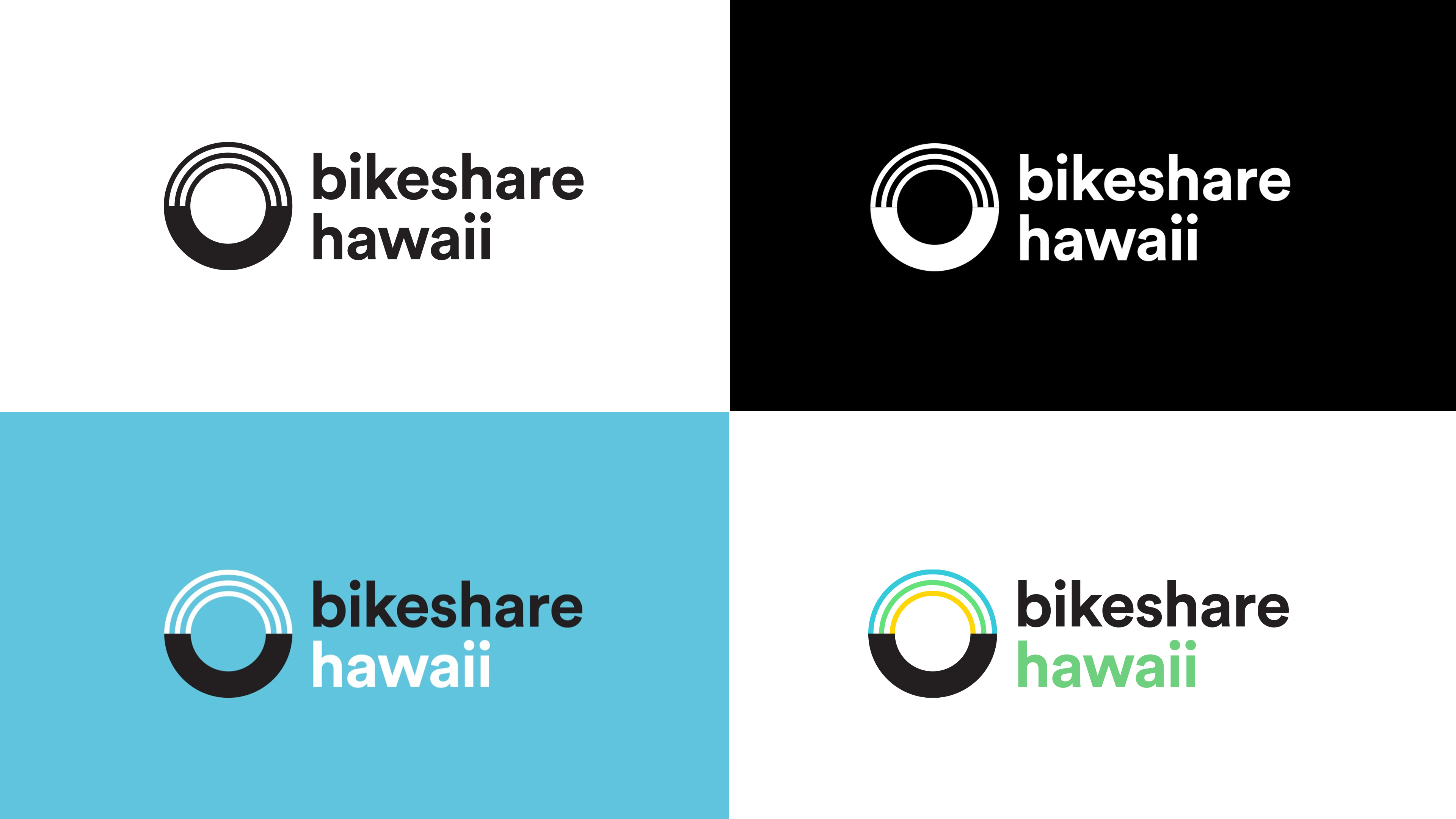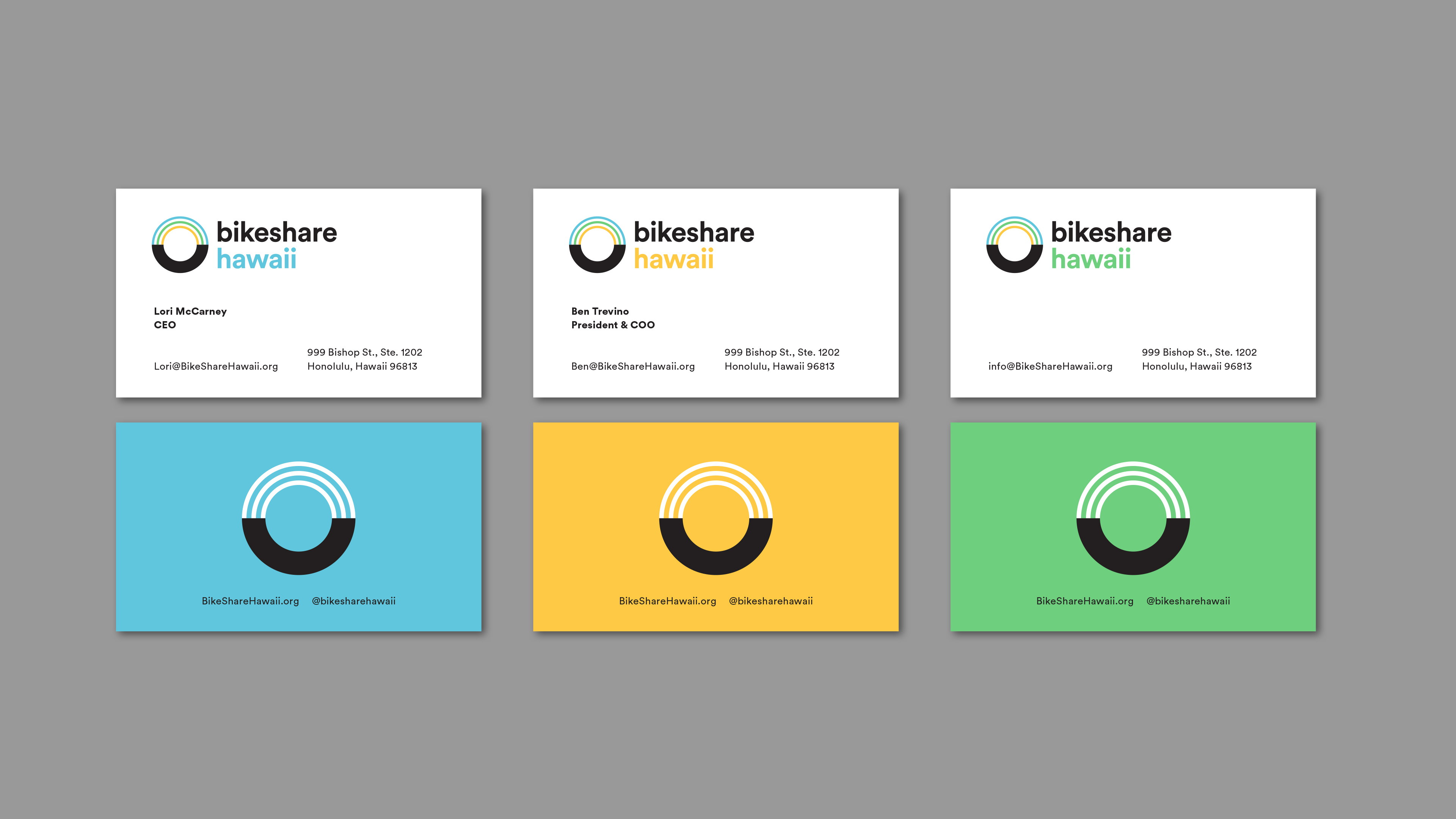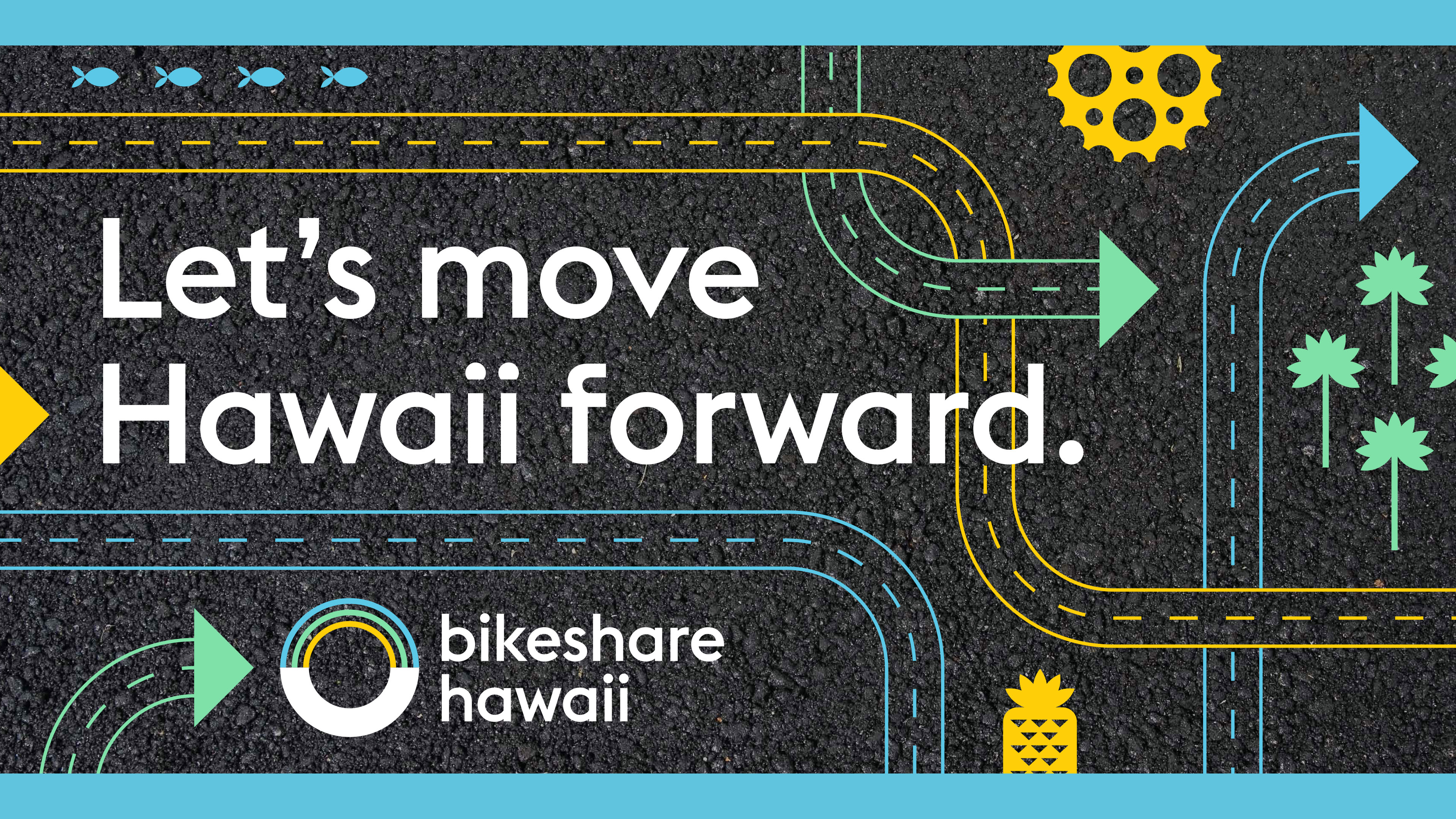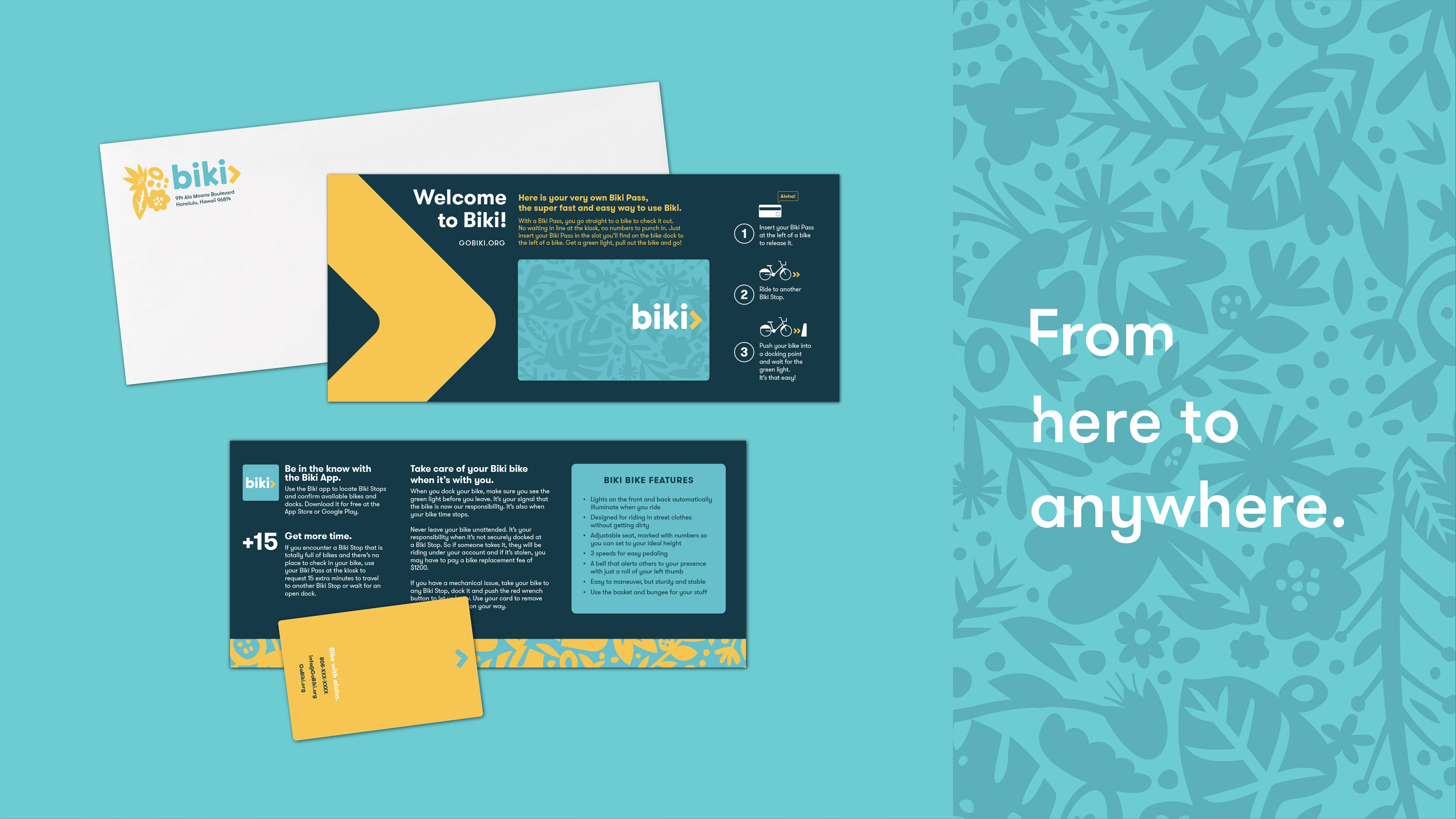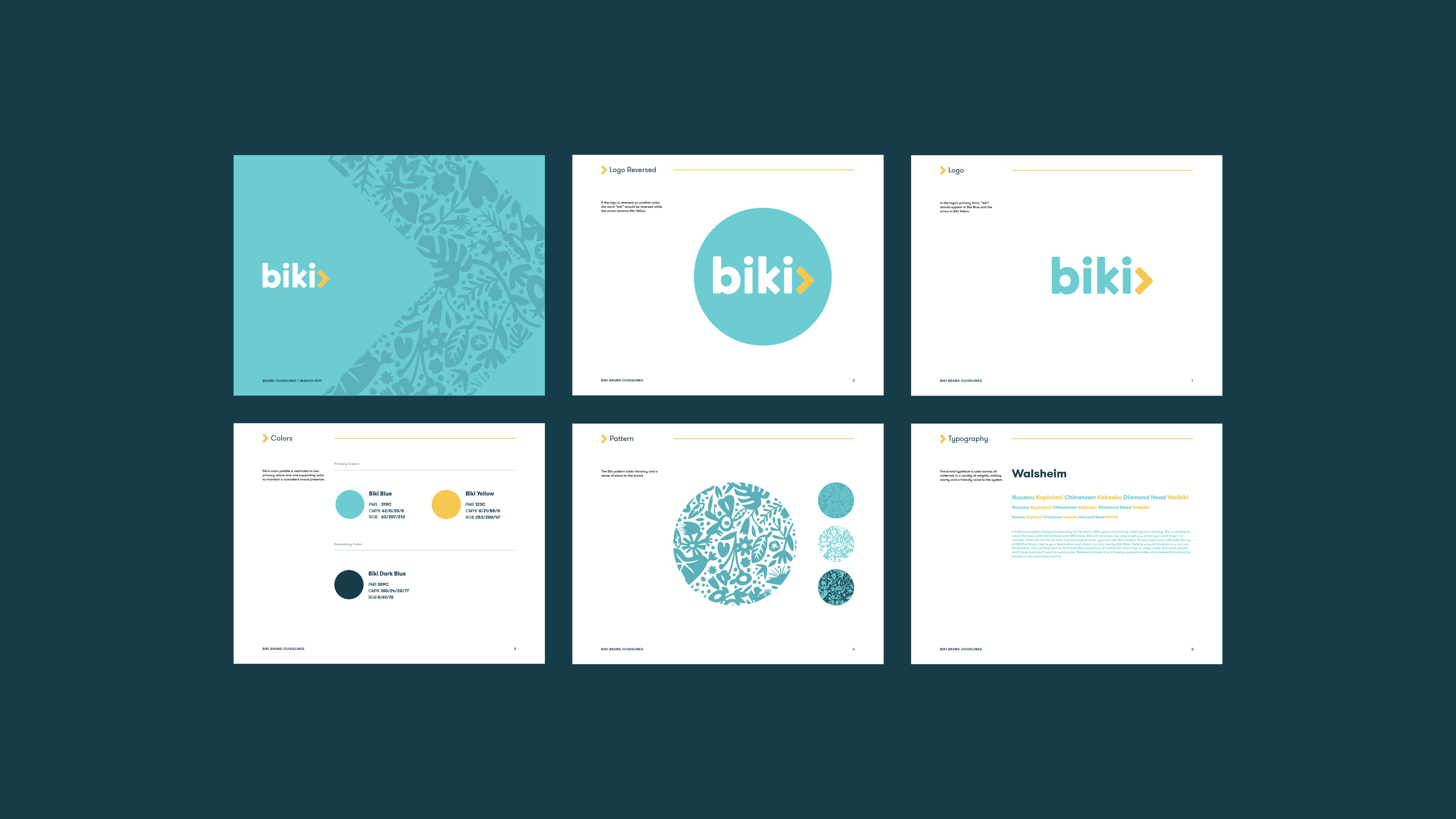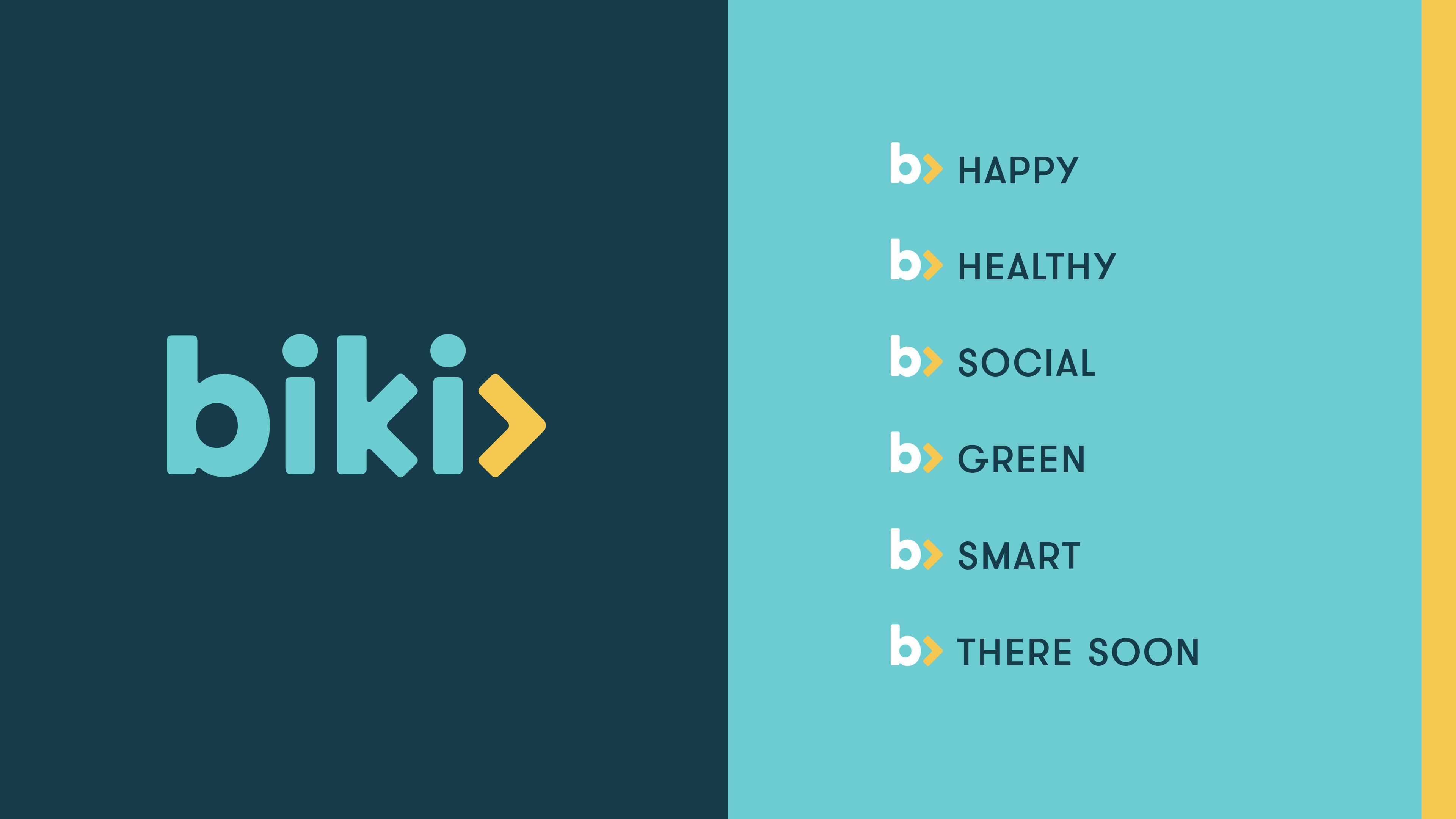 BIKING IS GOOD FOR THE SOUL
Biki is a transit system that enables its customers to make short trips using a network of publicly accessible bikes. The goal is to ease traffic congestion, promote fitness, create business for retailers and reduce our dependence on fossil fuels.
In addition, Biki believes that bikesharing works best when it's simple and efficient. With a robust network of stations across the city and state with a simple check-out/check-in process, Biki makes biking easy and enjoyable for residents and visitors alike.
Every ride on Biki brings you closer to the people and places you want to see, while creating a Hawaii that's more livable, sustainable, social and fun.