BELT COLLINS HAWAII
DESIGNING PLACES FOR LIFE
Belt Collins Hawaii is a multidisciplinary firm founded in Hawaii in 1953 and expanding with affiliated offices in Guam and throughout Asia. With a focus on civil engineering, landscape architecture, planning, and environmental consulting, they have completed projects in over 70 countries.
Wall-to-Wall Studios was tasked with designing and developing a new website to replace an aging, flash-based site. However, before any web development work began, the brand structure and visual elements needed to evolve in order to position the firm as an authoritative and progressive leader in the industry.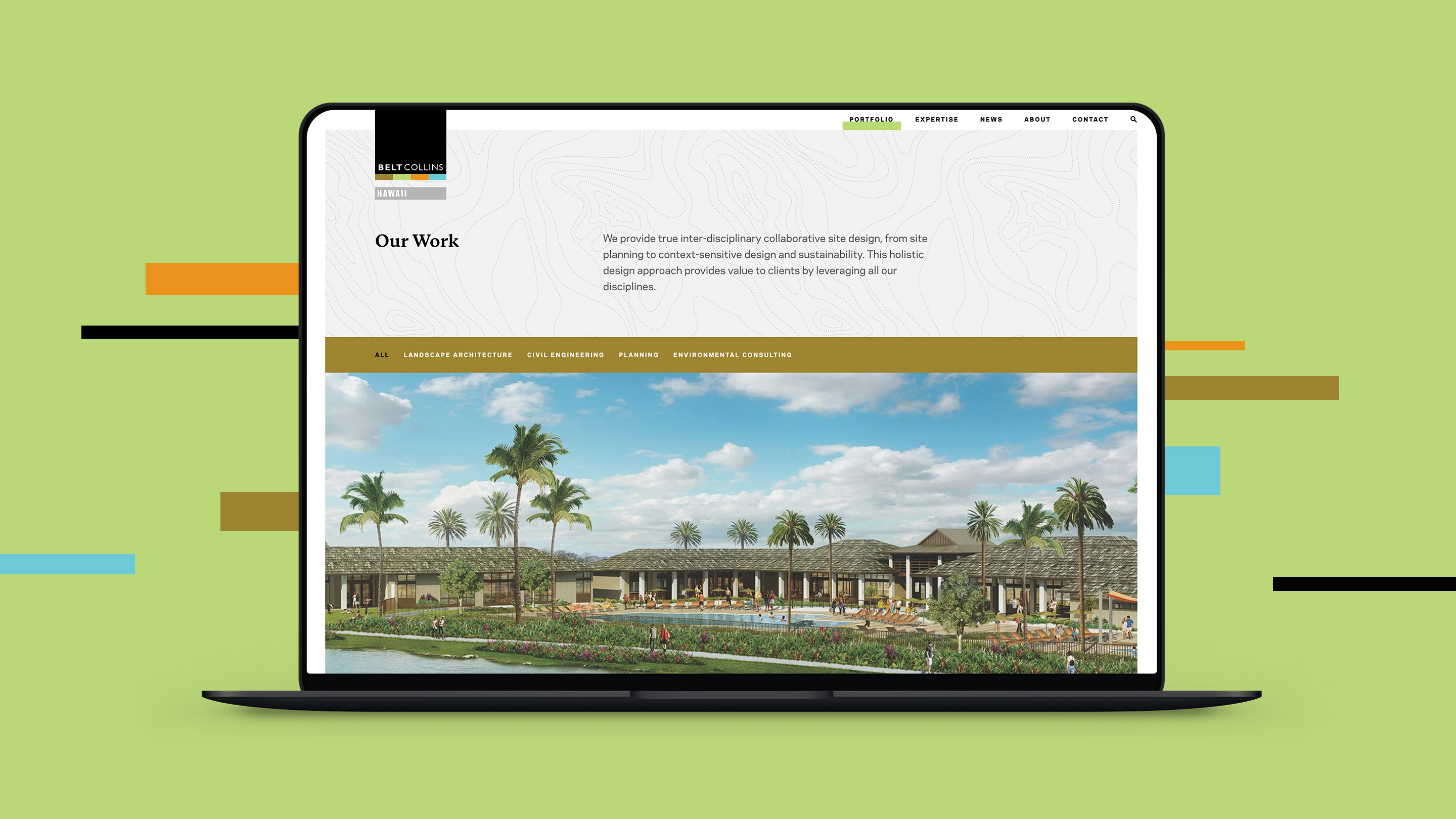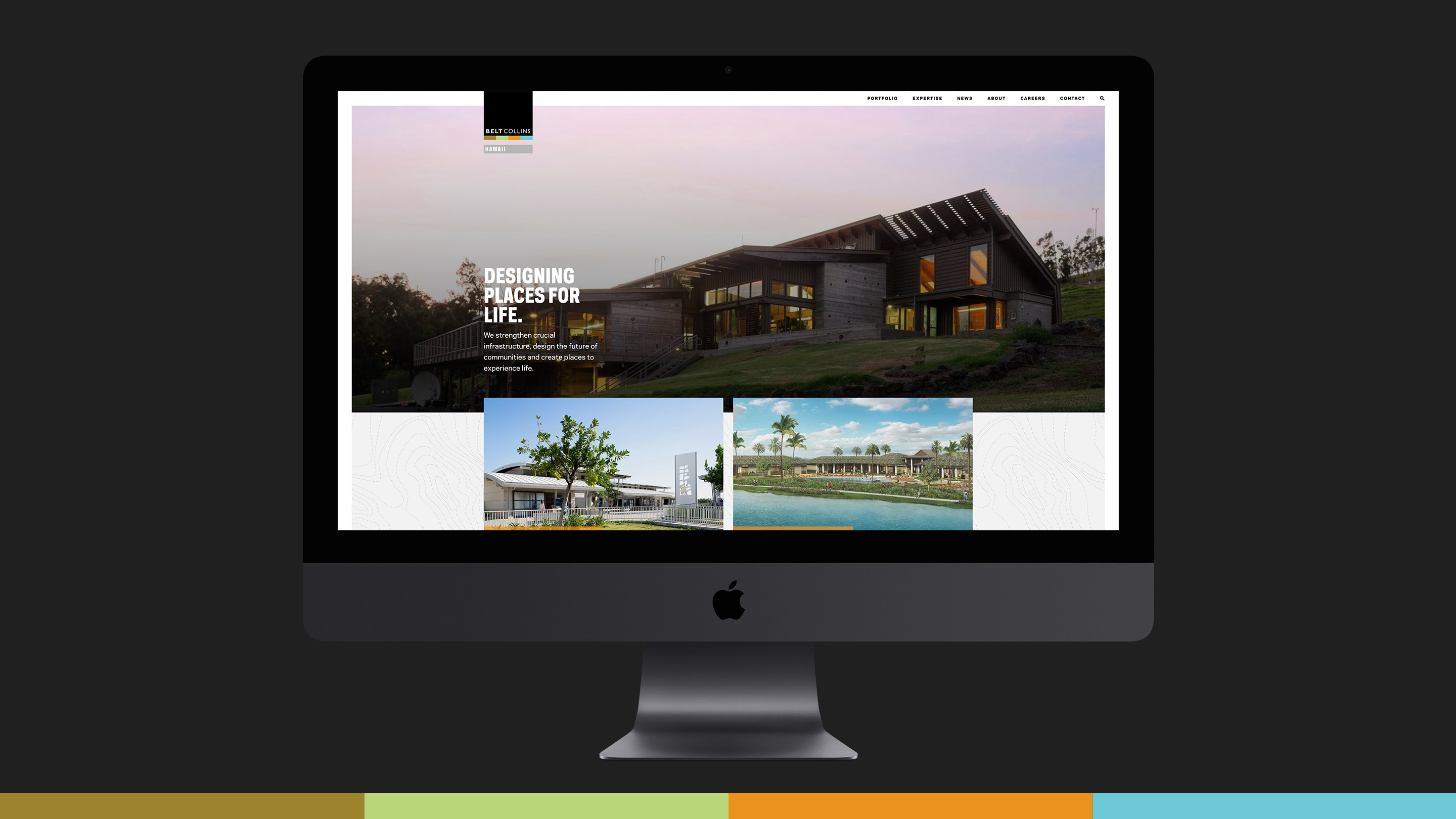 BRAND AUDIT
W|W conducted a comprehensive brand audit process, including a workshop with 40 team members to find brand alignment as the company embarked on a new era of leadership, as well as shoring up the brand language. Though the corporate identity was to remain untouched, exploration was done to create supportive graphic design elements to signify this new positioning and brand update, including a more modern photography style.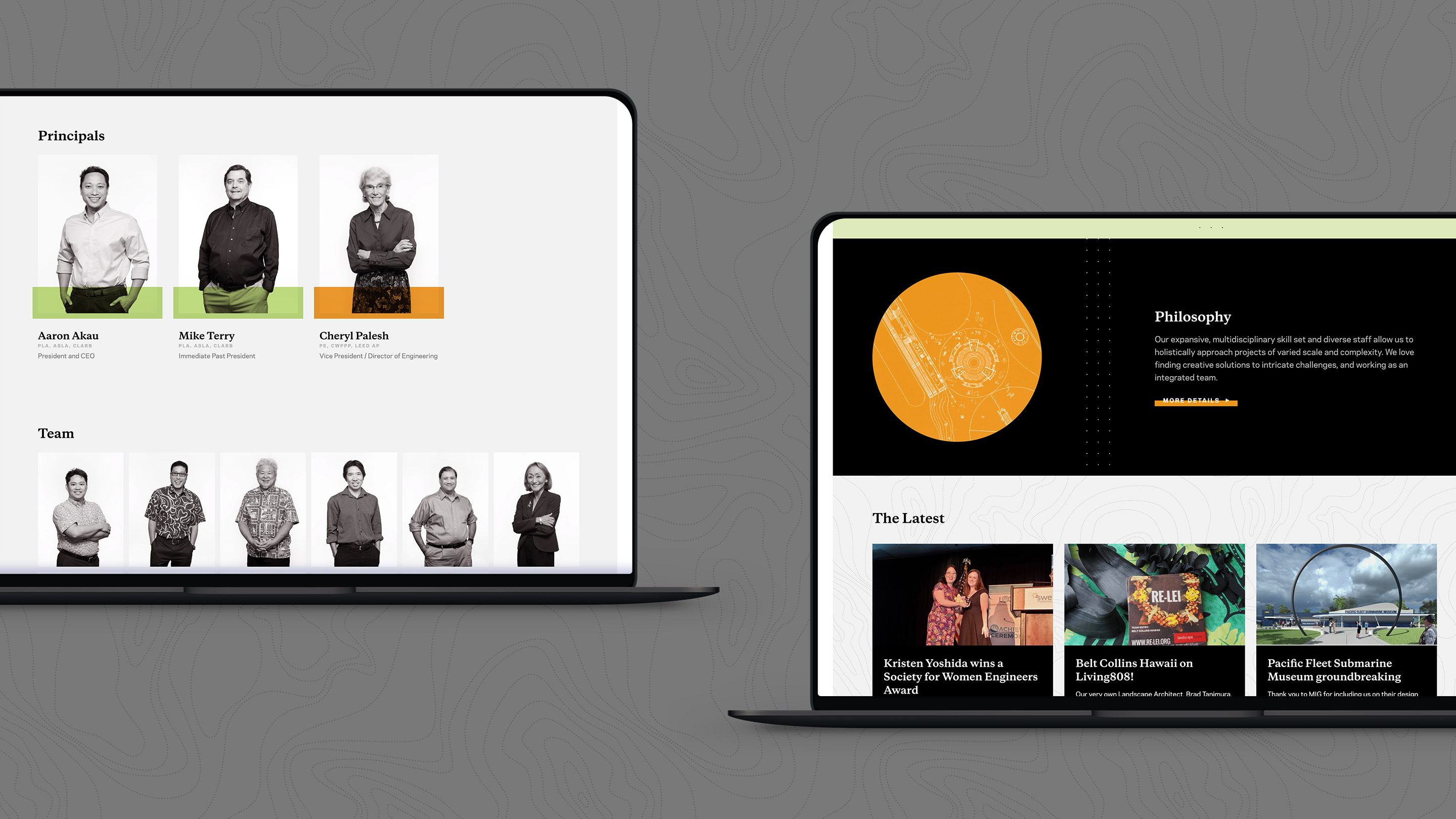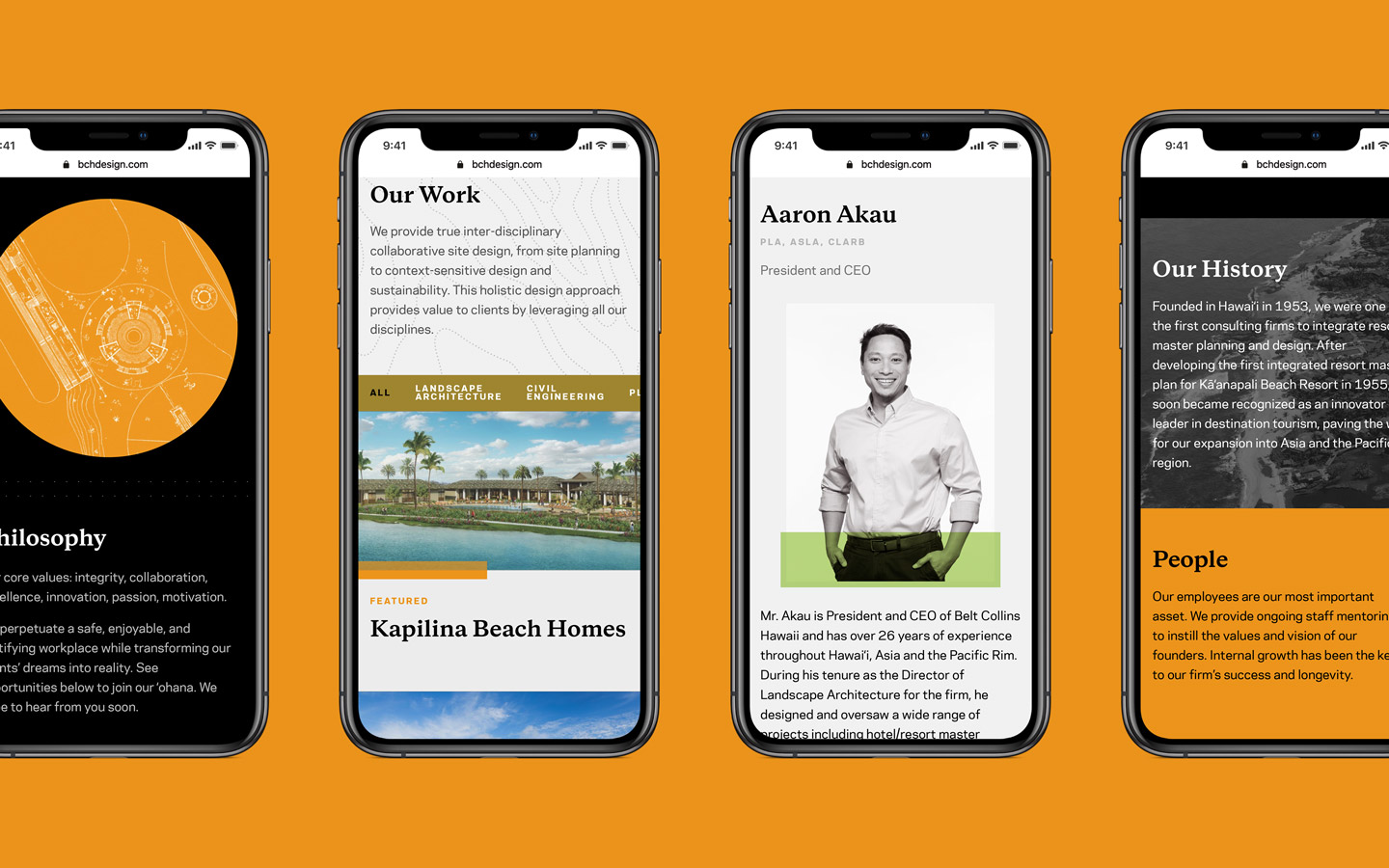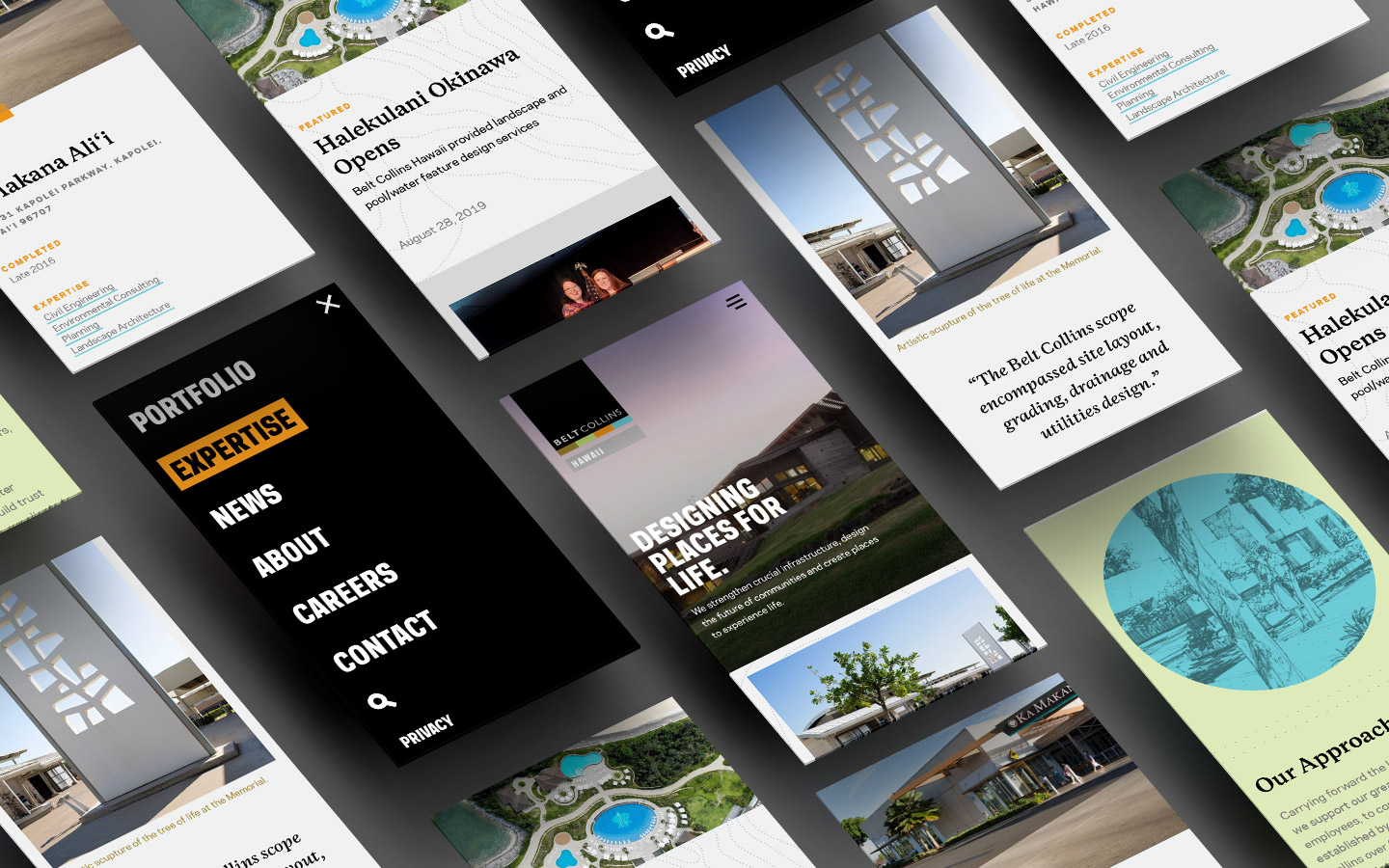 A NEXT-GENERATION WEBSITE
A primary goal was to ensure Belt Collins Hawaii's content authors had the power to create highly customizable and fully modular pages. By developing a custom-tailored "block" based solution for the content management system, Belt Collins' content creators gain the capability to craft pages that are unique, maintain brand standards, and remain feature-rich.
The new website utilizes a modern JAMstack architecture to provide a quick and secure site while keeping the door open to new integrations in the future. W|W used Gatsby and React to build a static site that sources content from Prismic, a headless content management system. Netlify, a specialized static site hosting platform, automatically rebuilds pages on each content change and distributes the site to servers worldwide.