AUDIA
FORMULATE GREAT
Privately owned, Audia and its four companies are international plastics producers and suppliers. A global plastics leader, each of the Audia companies was built to do one thing: go above and beyond client expectations to deliver customized solutions while always remembering that every relationship is built person-to-person. Over the course of the collaboration, W|W helped Audia and its companies complete a comprehensive integrated branding and digital initiative that included refinement of the visual identity system, creation of brand style guide, and website design for each business.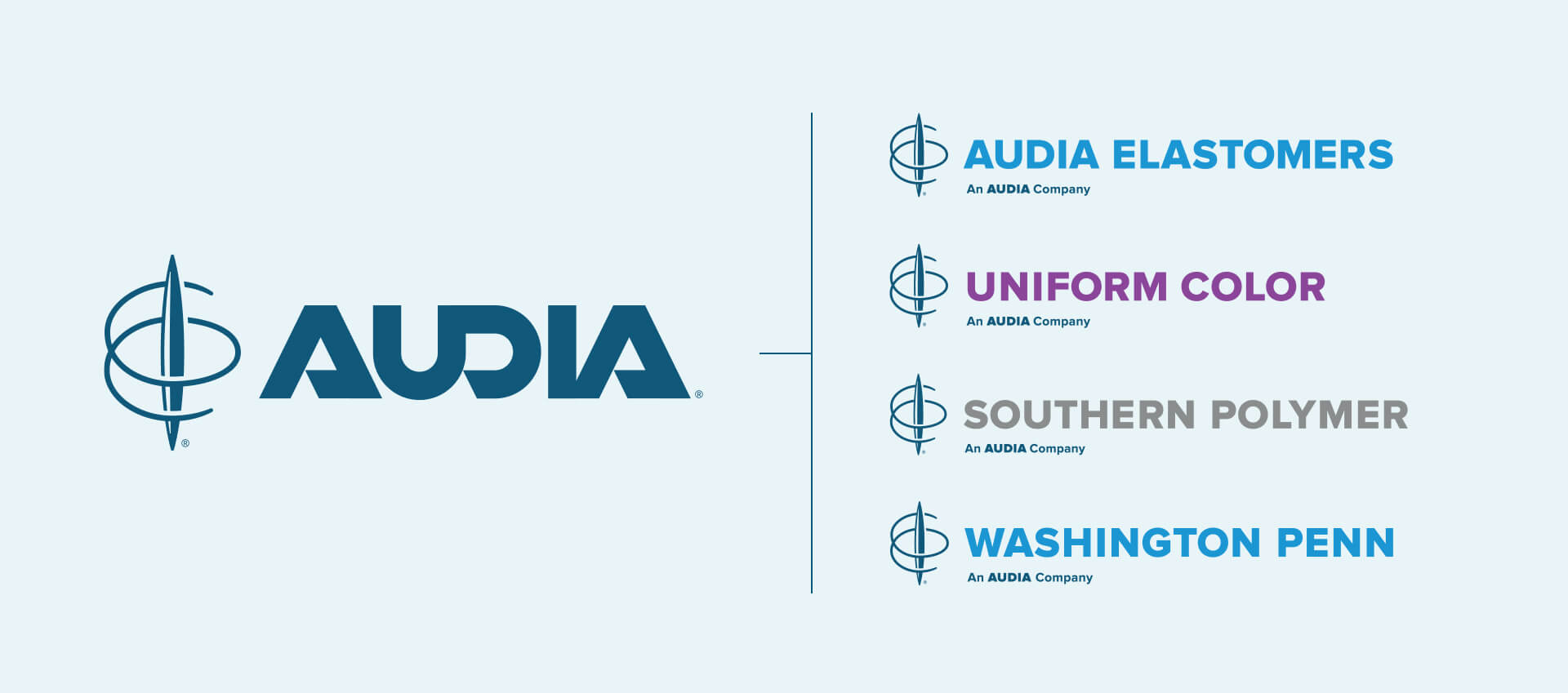 IDENTITY REFINEMENT & SYSTEM
While a complete redesign of the organization's visual identity wasn't part of the assignment, W|W did refine the wordmark and logo. In the updated Audia "Spire", W|W added a line stroke and dimensionality to create a logo that feels a bit more contemporary and works a little harder. W|W made subtle adjustments to the actual letters for the refined Audia wordmark and added some kerning, resulting in an identity that works efficiently at all sizes. A typography and color convention was designed for each of the businesses to effectively build an Audia family "branded house". W|W also created a robust set of custom icons for the businesses to leverage as they communicate the industries served and features/benefits of their product portfolio.
As important as the brand consistency & alignment between Audia and the 4 businesses, it was equally critical to provide each business with unique visual components that were connected to its history, value proposition and promise, or specific vertical. These graphic elements are then utilized in layouts across all marketing communications.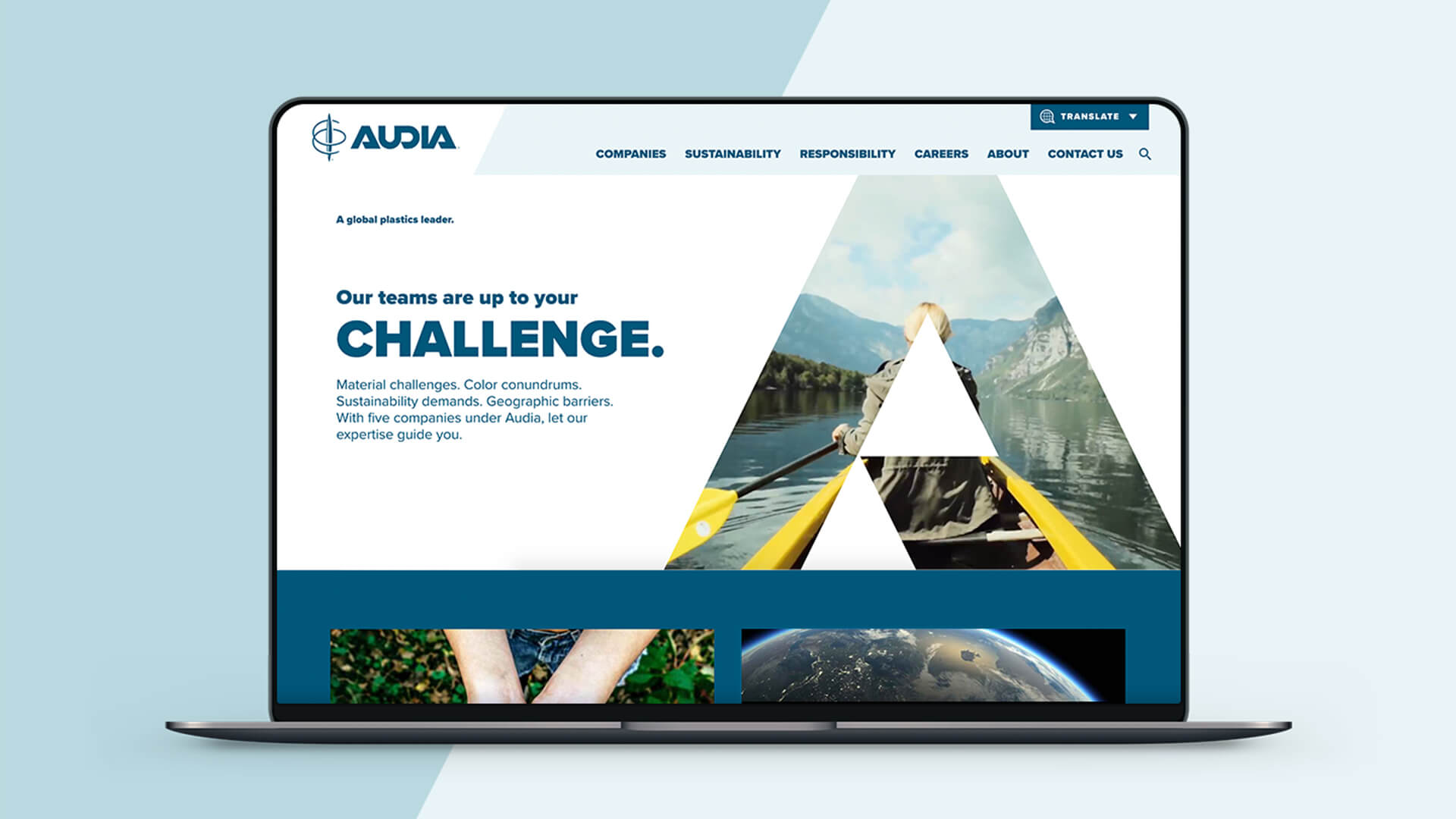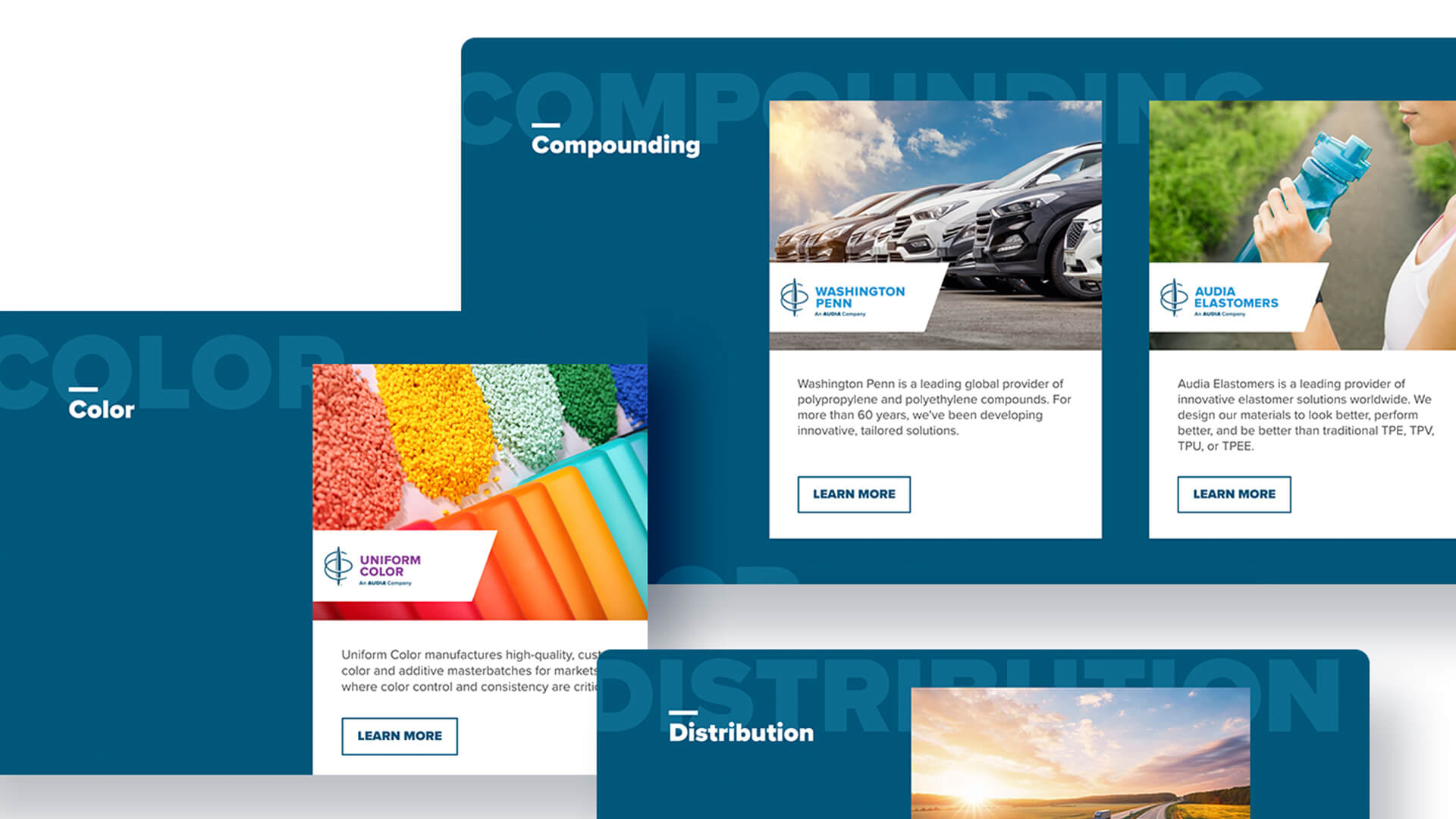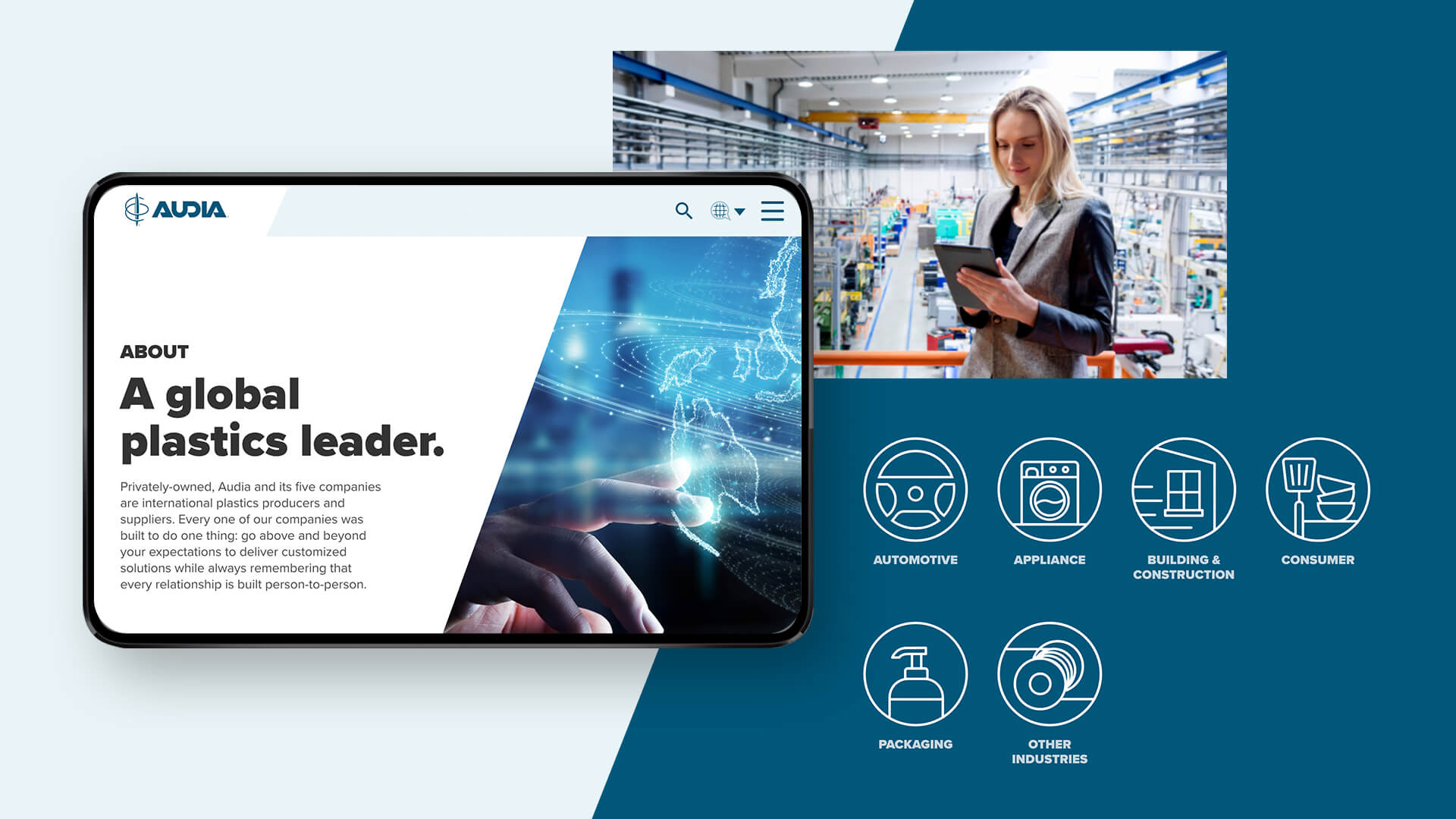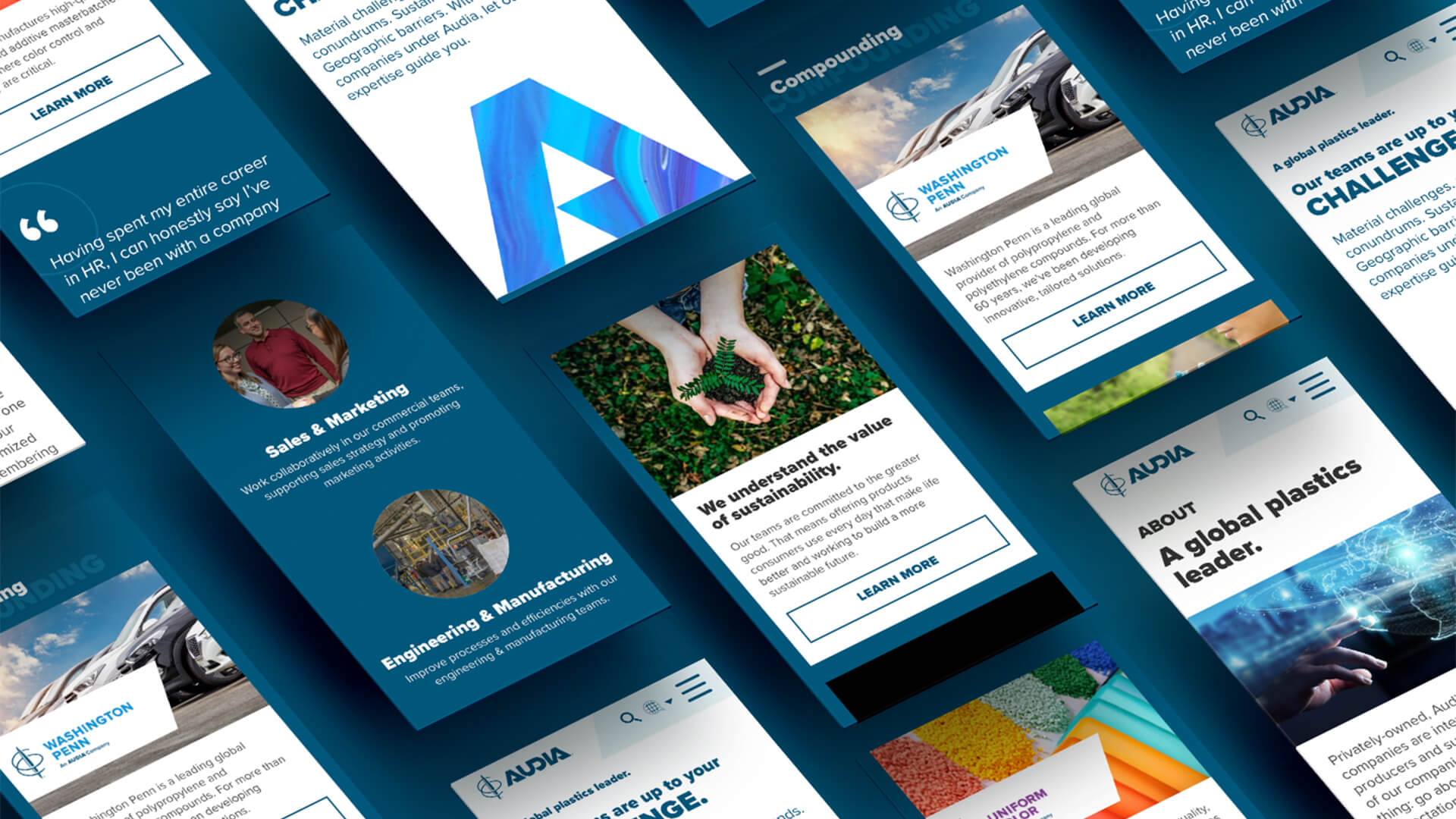 DIGITAL ECOSYSTEM
The responsively designed websites are all powered by BlokBlok CMS, a Ruby on Rails + Javascript content management system, and were created with a digital design system and a custom internationalization module that supports multilingual content. W|W also delivers digital marketing services for several of the Audia businesses to enhance their search engine optimization (SEO).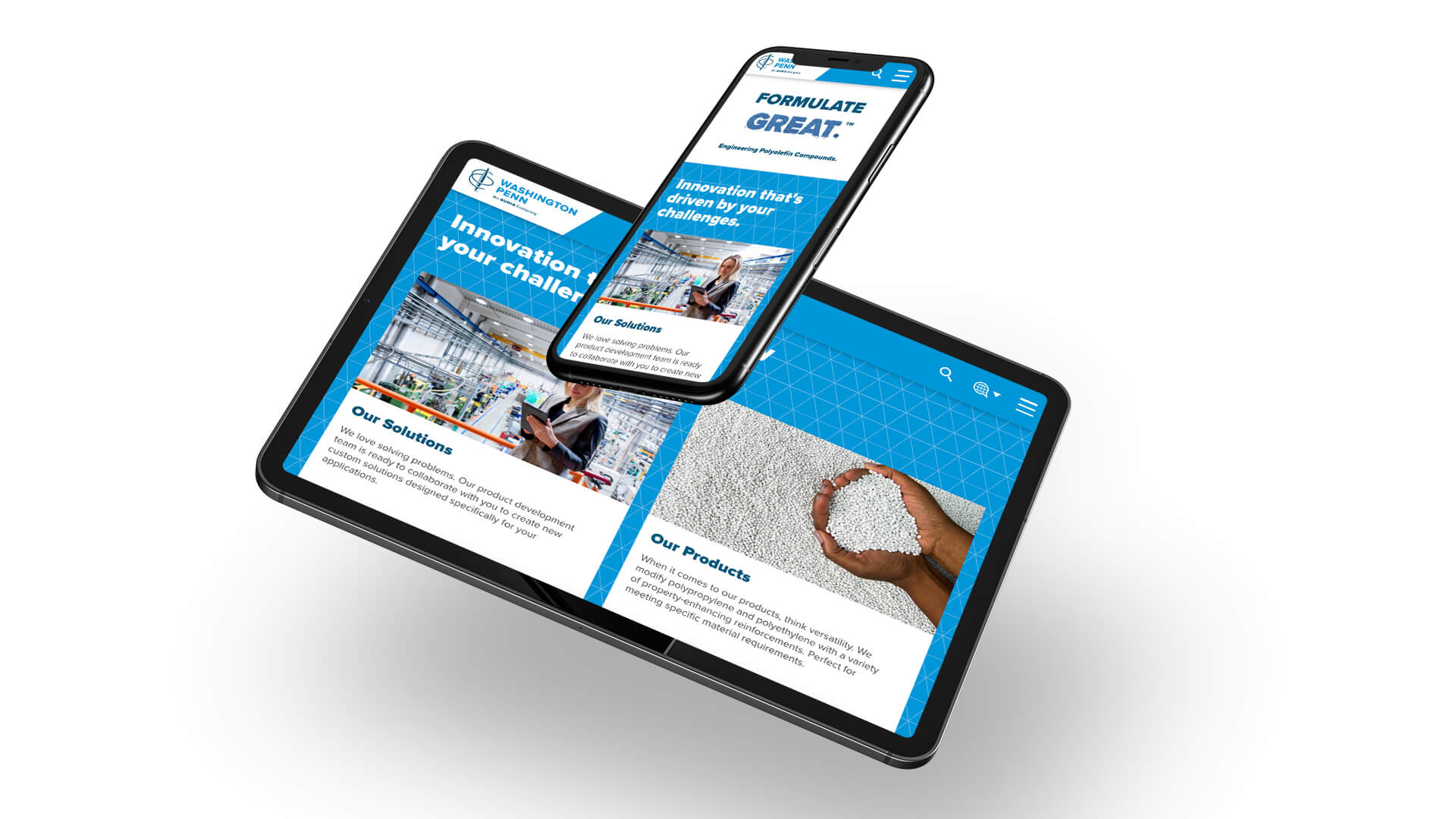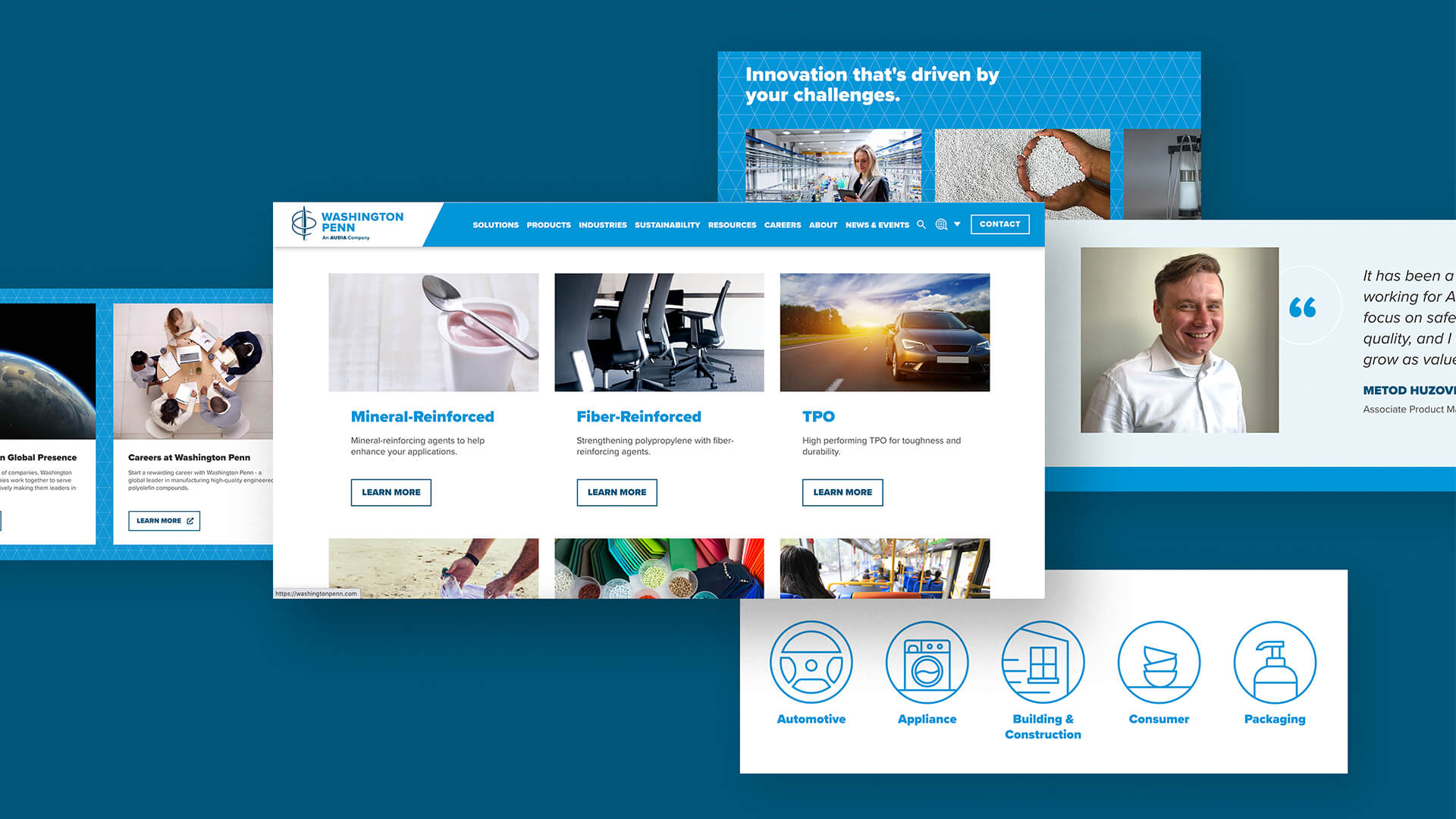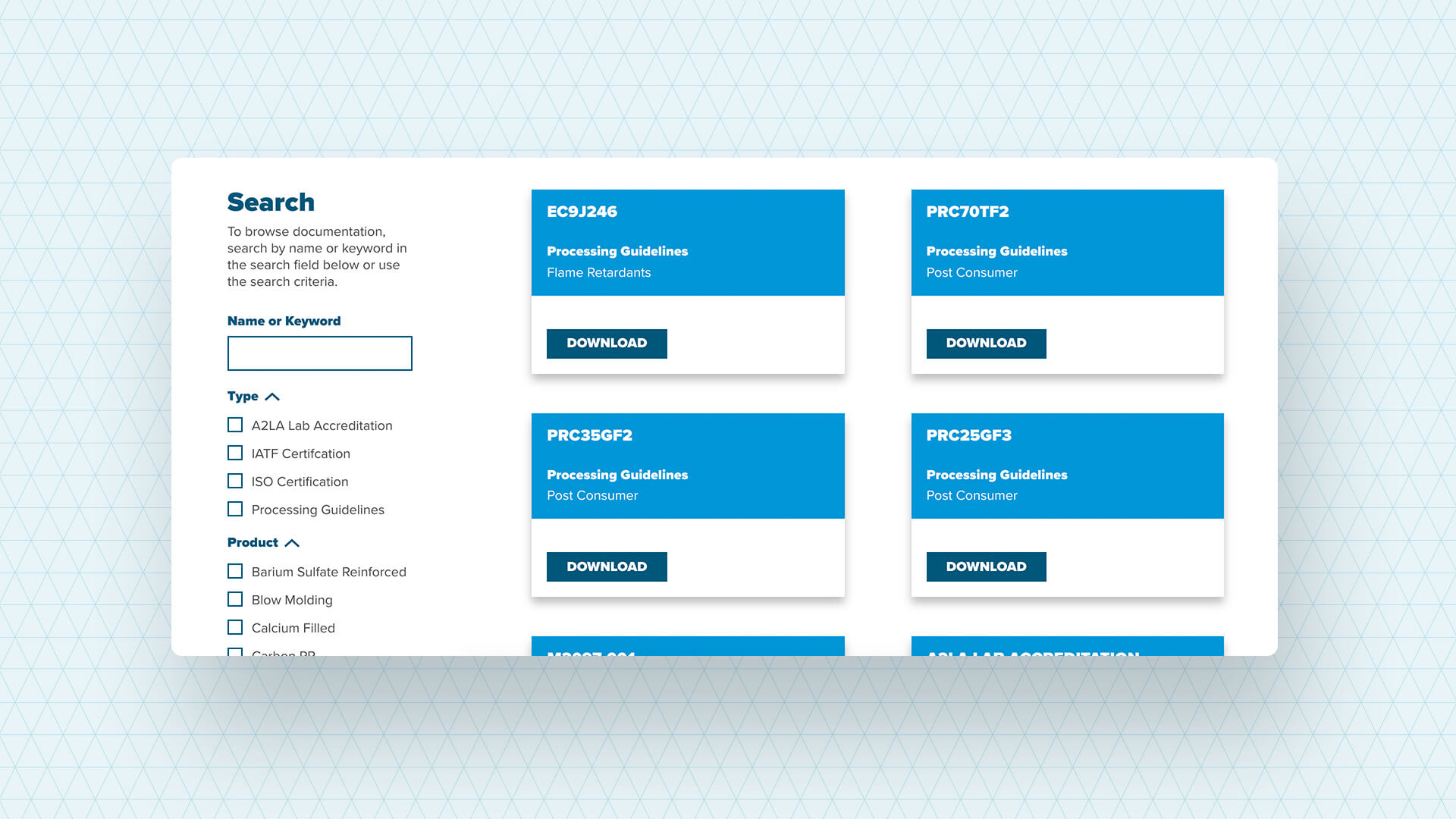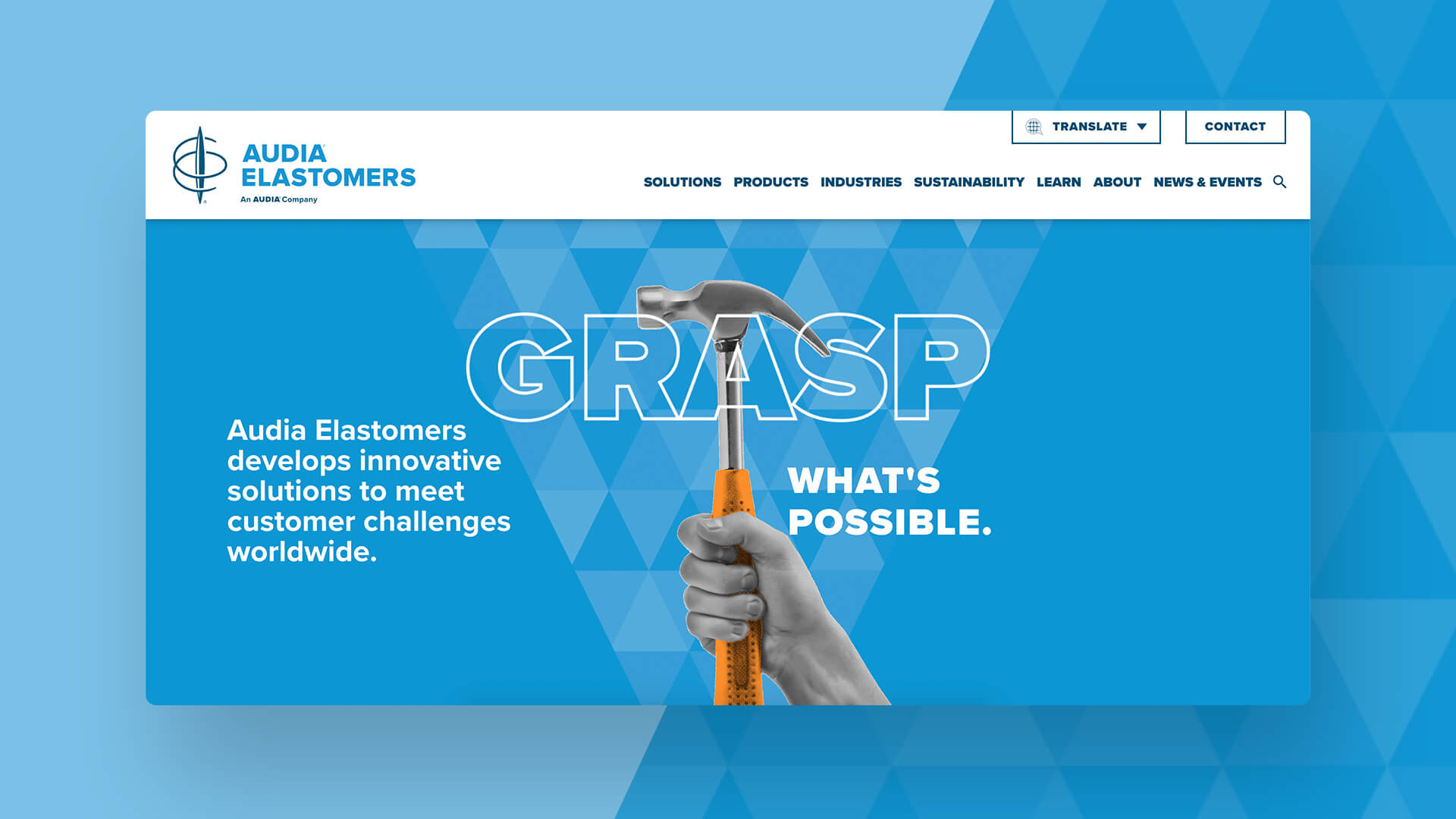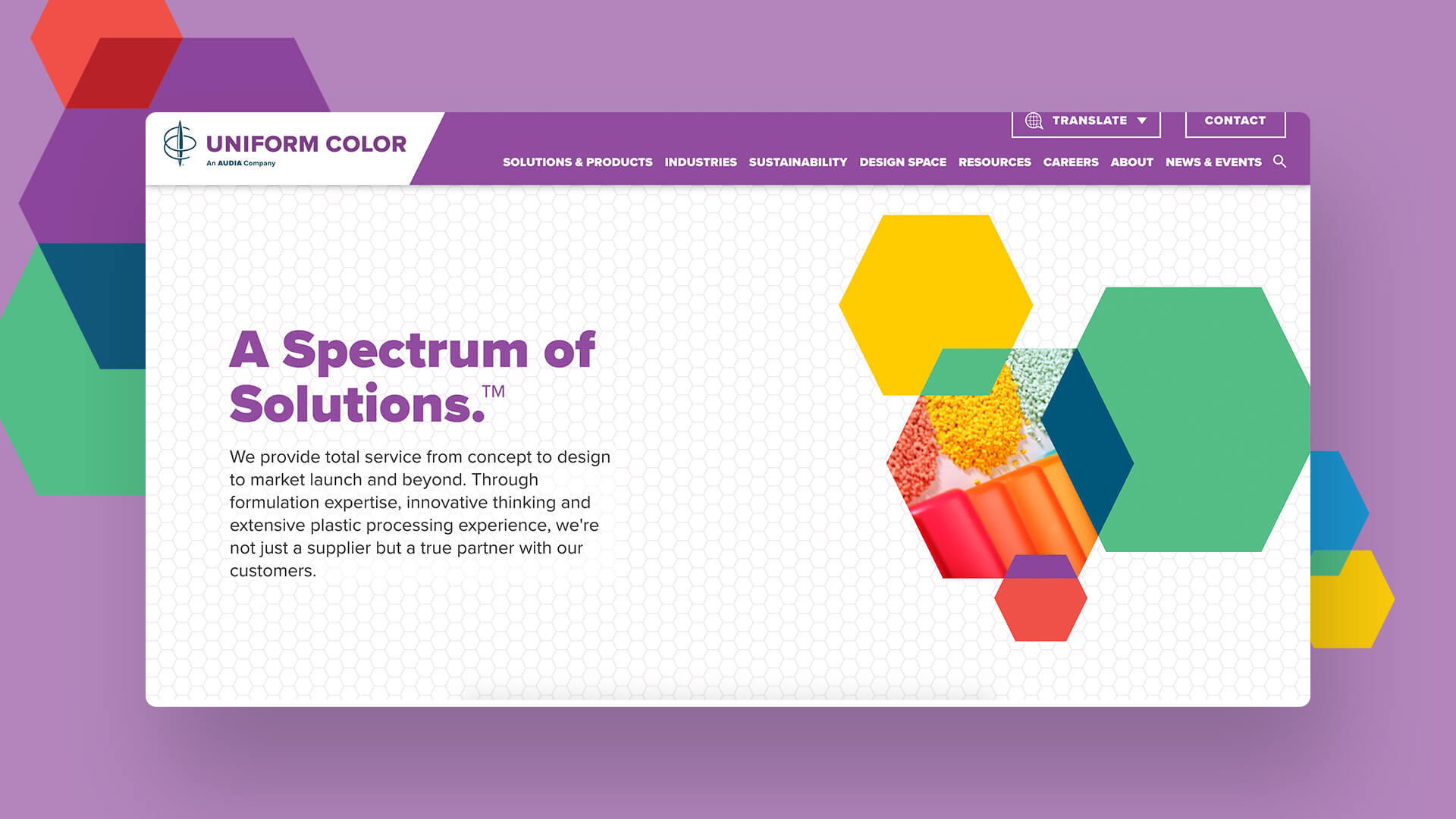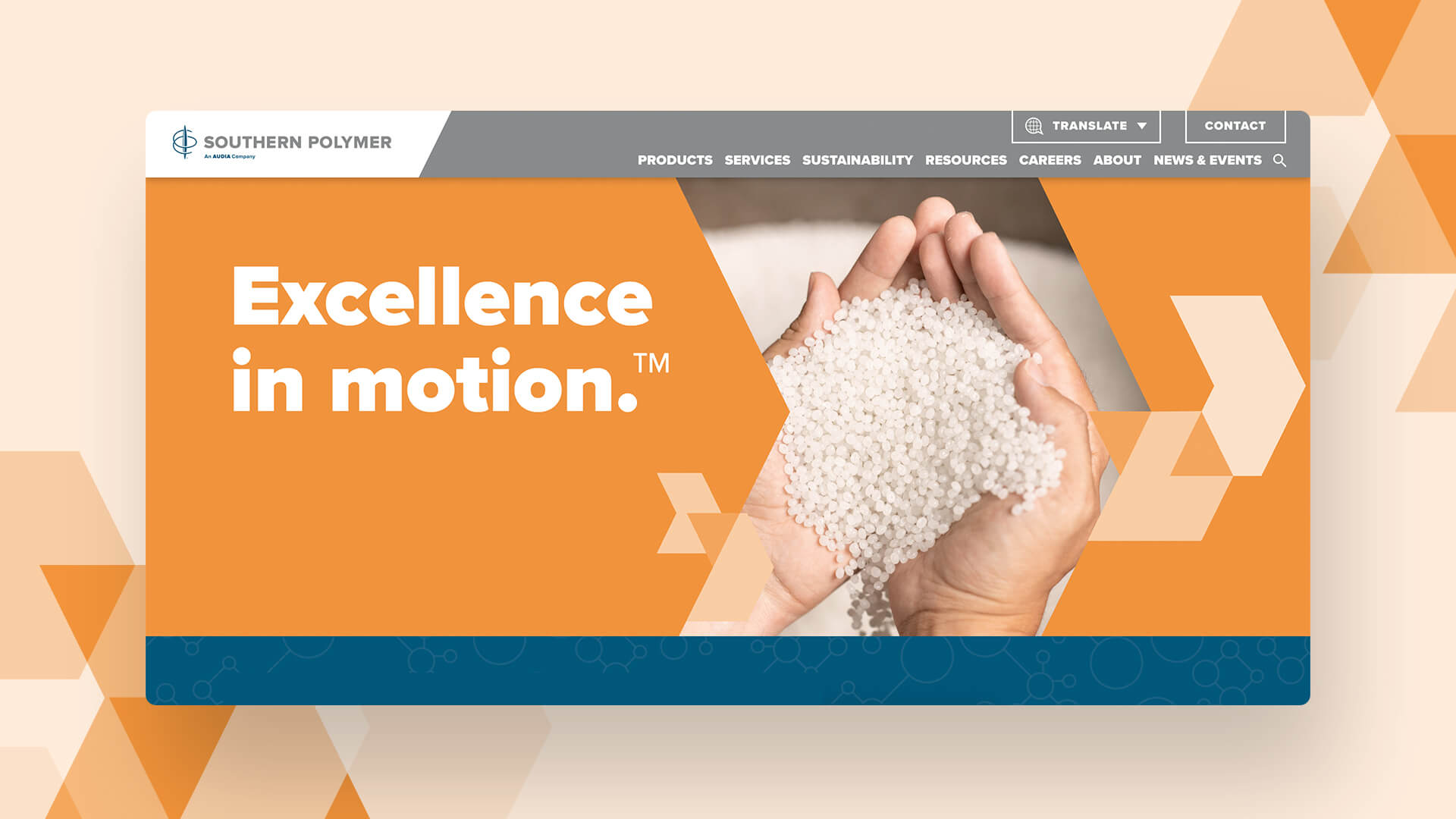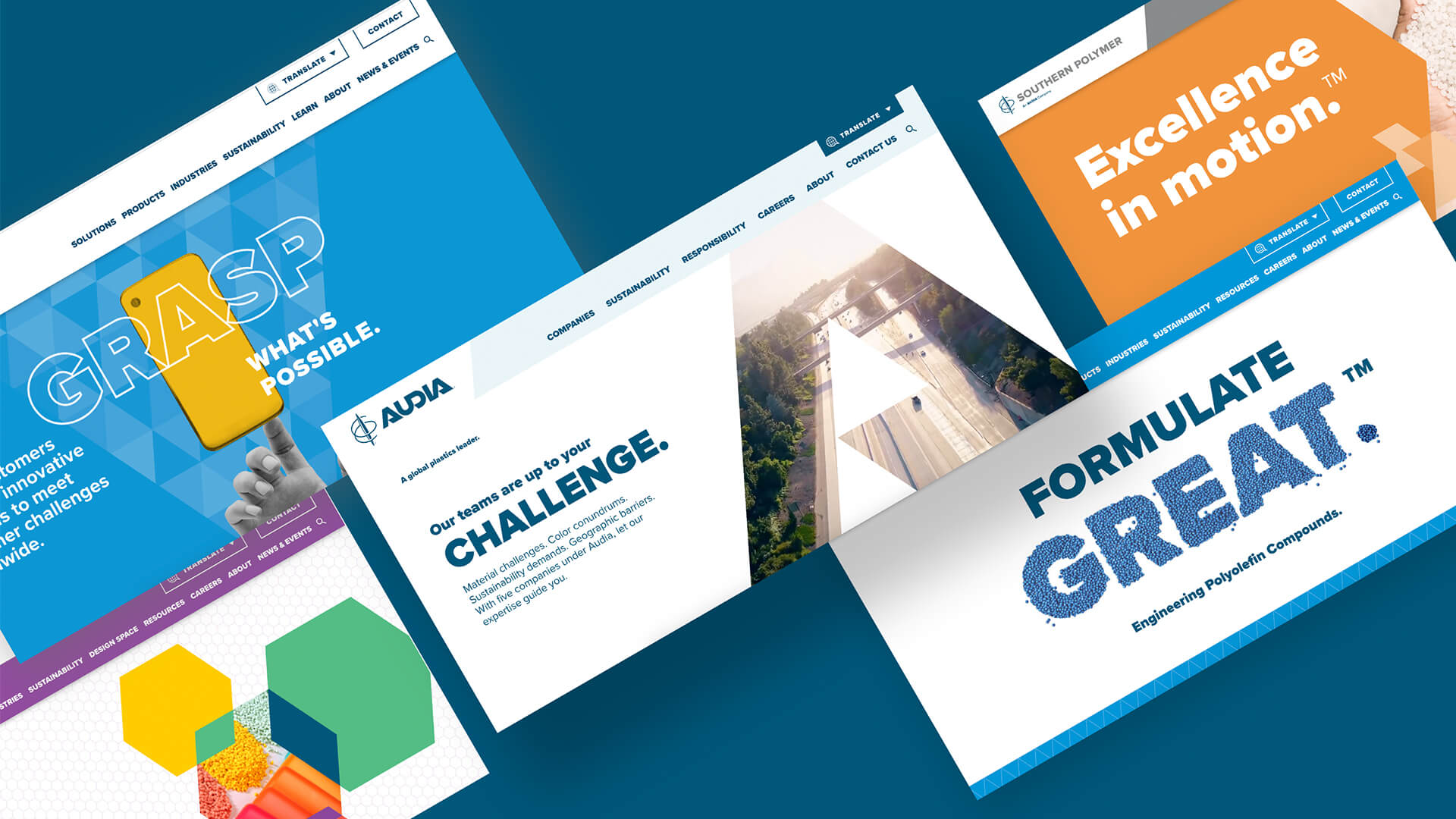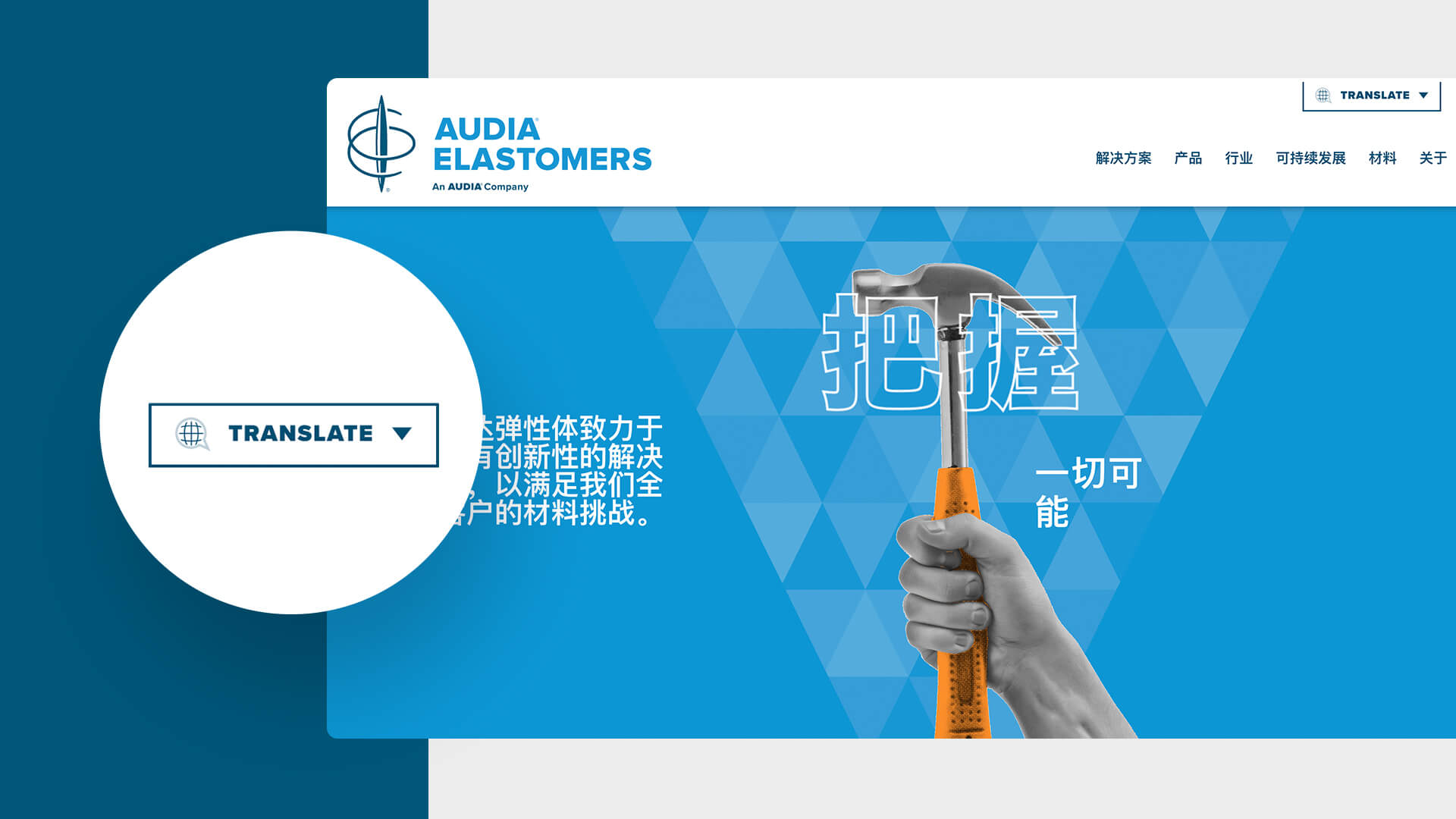 MARKETING & PRINT
As part of the organizational branding initiative, W|W created promotional ad layouts for each of the business units. The ads leverage the design system for each company while introducing some personality through the clever messaging and graphic approach. W|W also designed a set of printed marketing materials for Audia Elastomers to promote its haptics and soft-touch products in the automotive and related industries.