ALLEGHENY LAND TRUST
LOVE YOUR LAND
Allegheny Land Trust (ALT) is an independent nonprofit that works to protect land of natural value in the Pittsburgh Region. Protecting more than 2,000 acres of green space, ALT helps local people save local land that contributes to the scenic, recreational, educational and environmental wealth of communities. W|W executed an integrated rebranding of the organization that included all touch-points and signals: visual identity/logo, stationery system, signage, apparel, website and more. The responsively designed website is a custom implementation of Wordpress and uses clear user paths to get the right information to the right audience (residents, donors, volunteers, partners) while showcasing the beautiful land the organization has protected.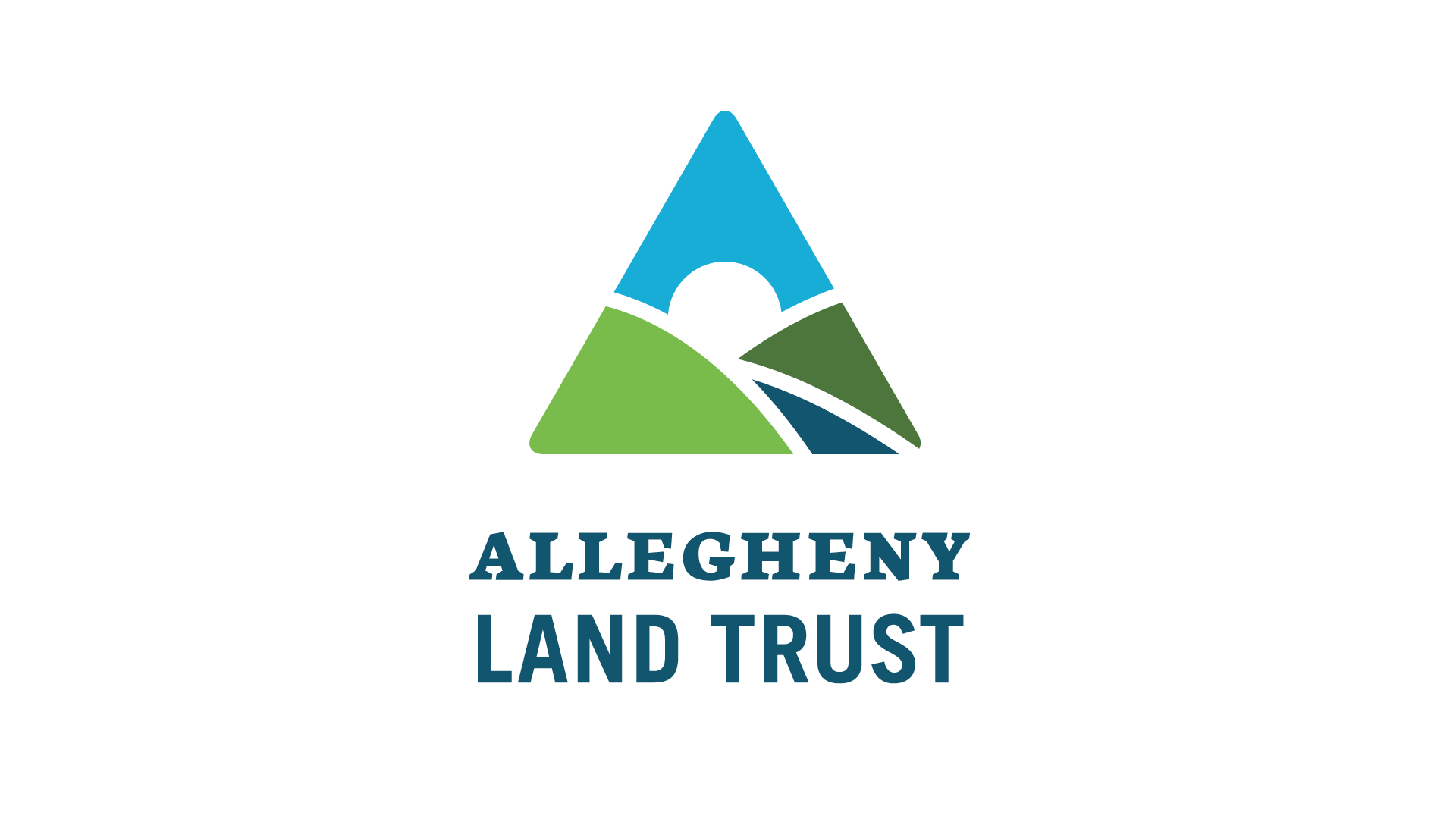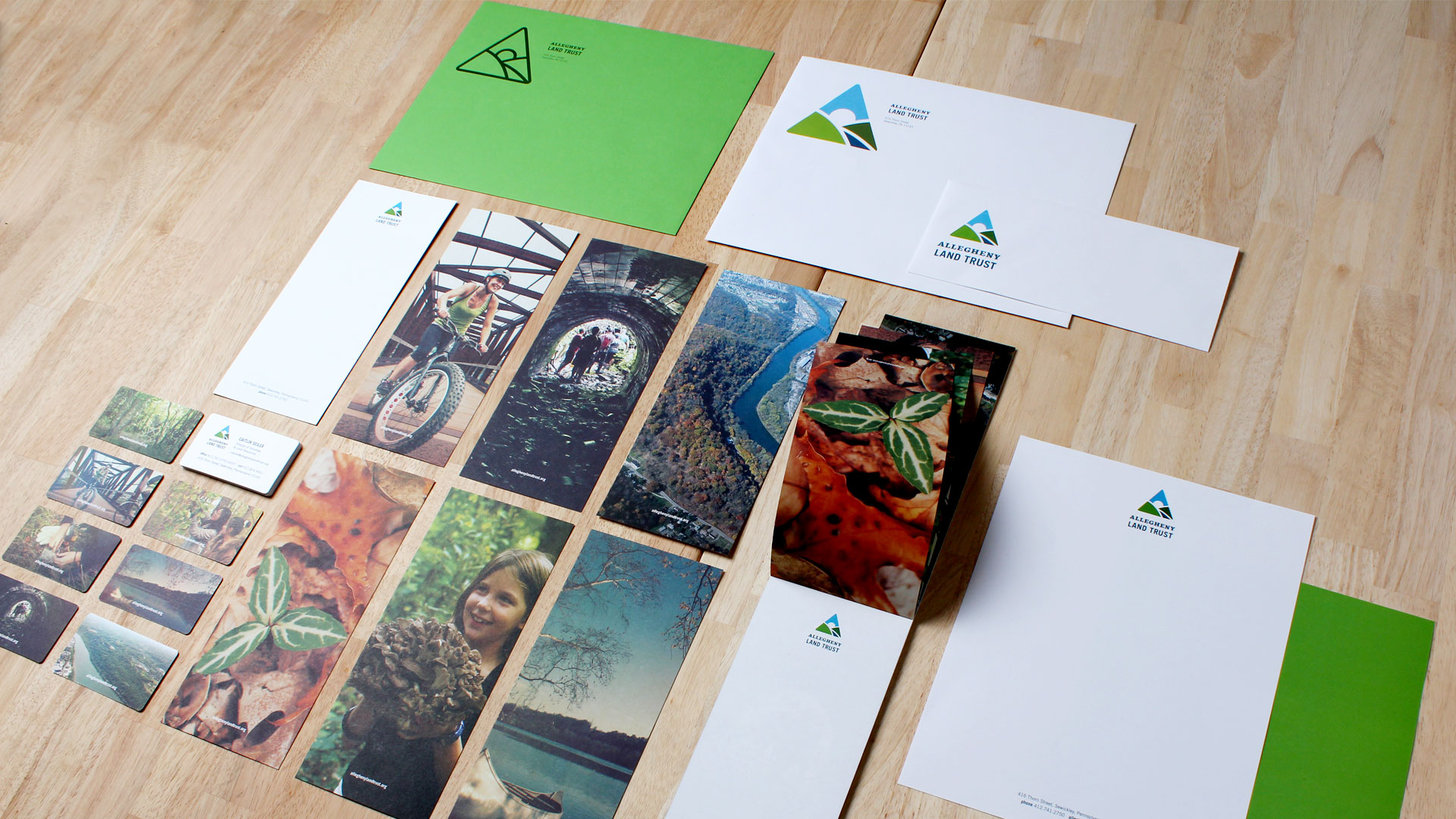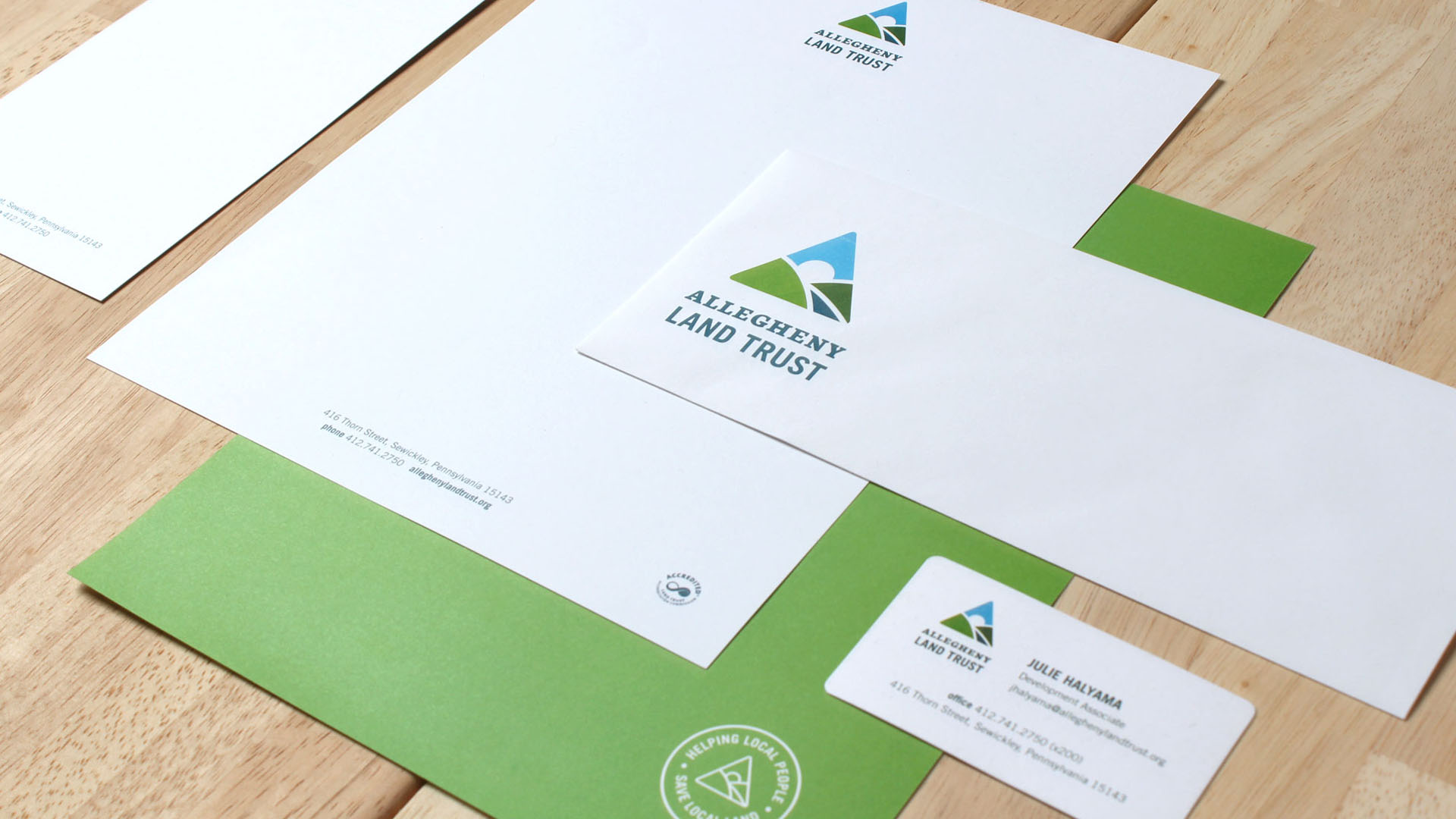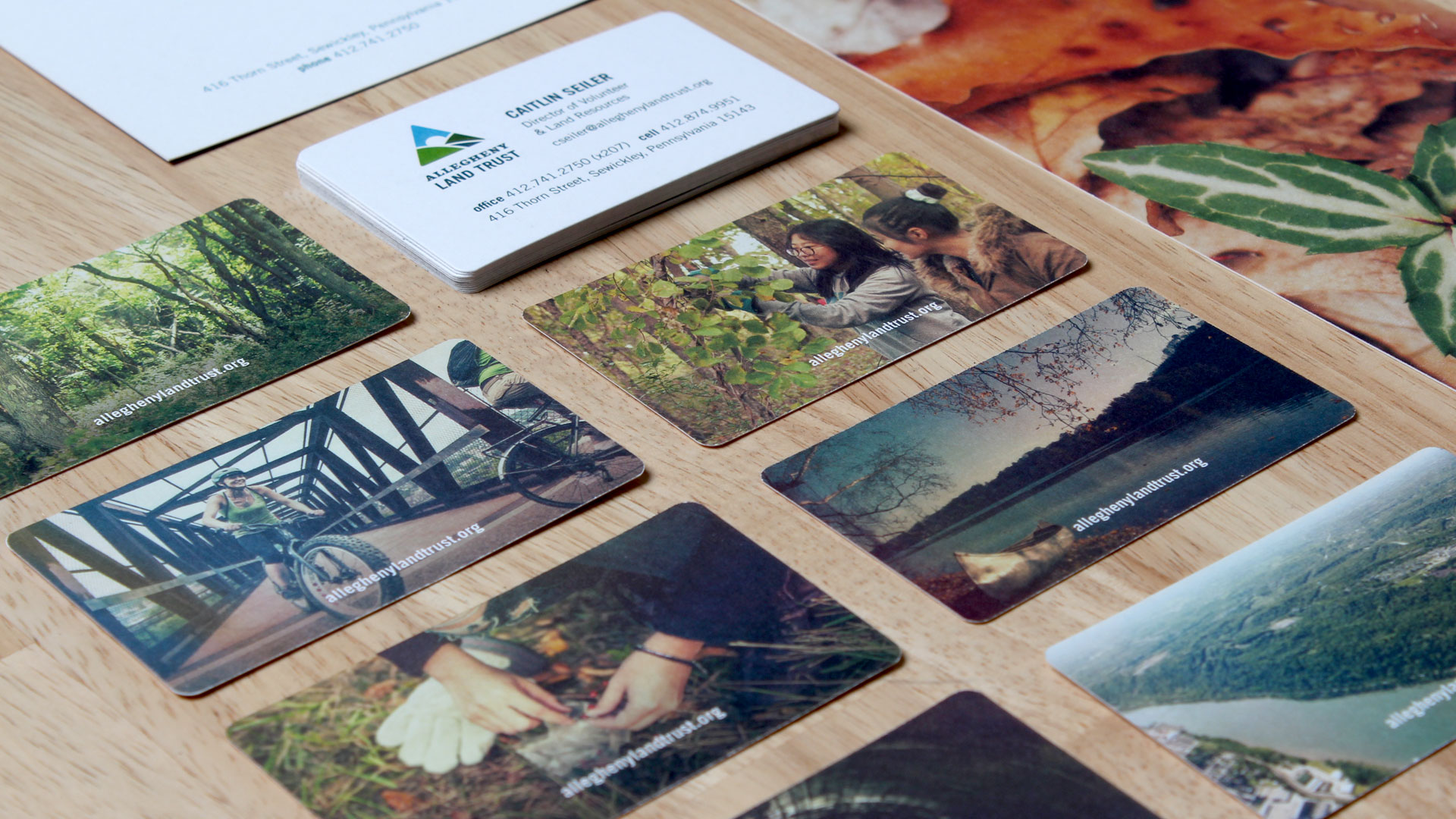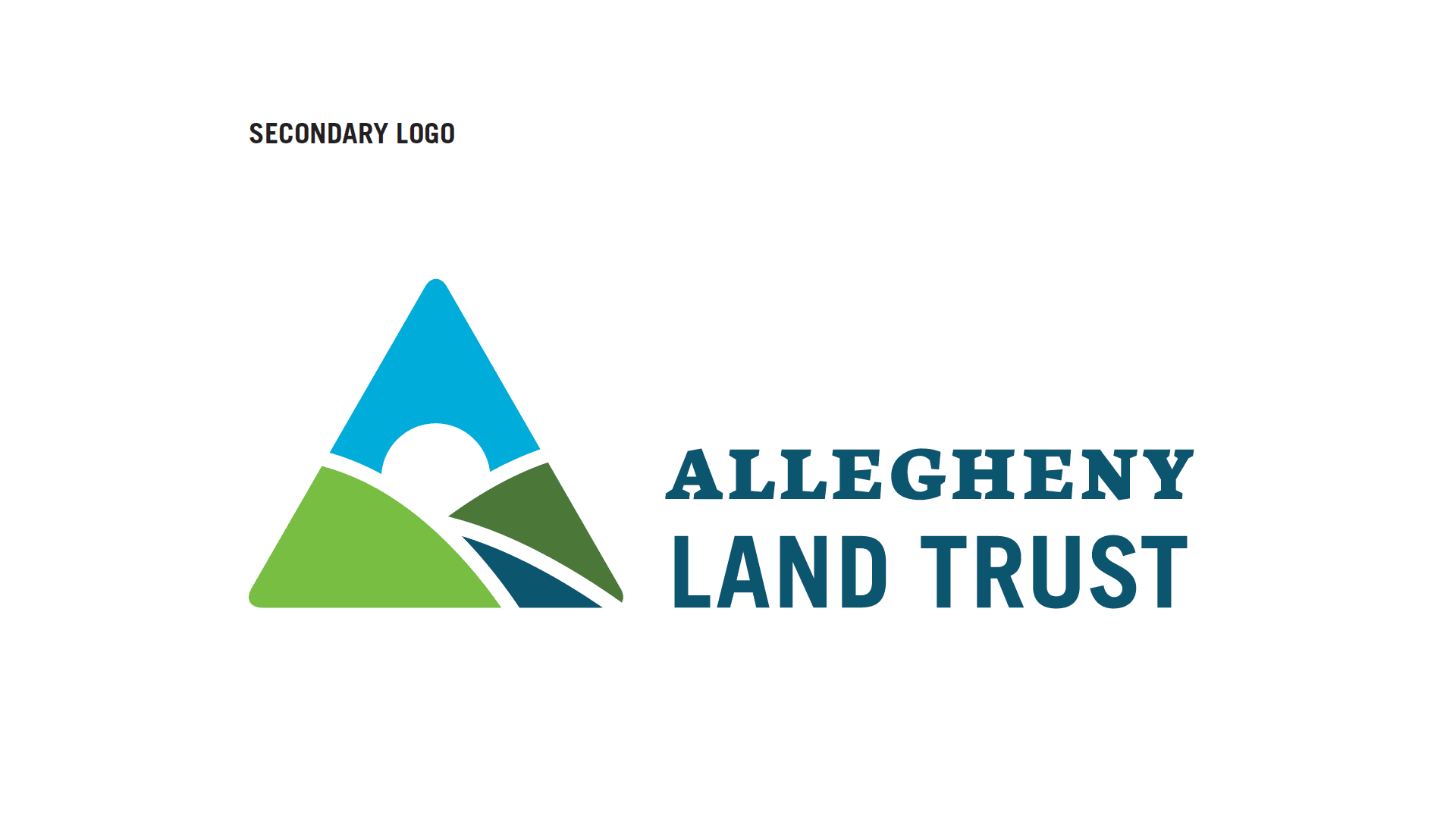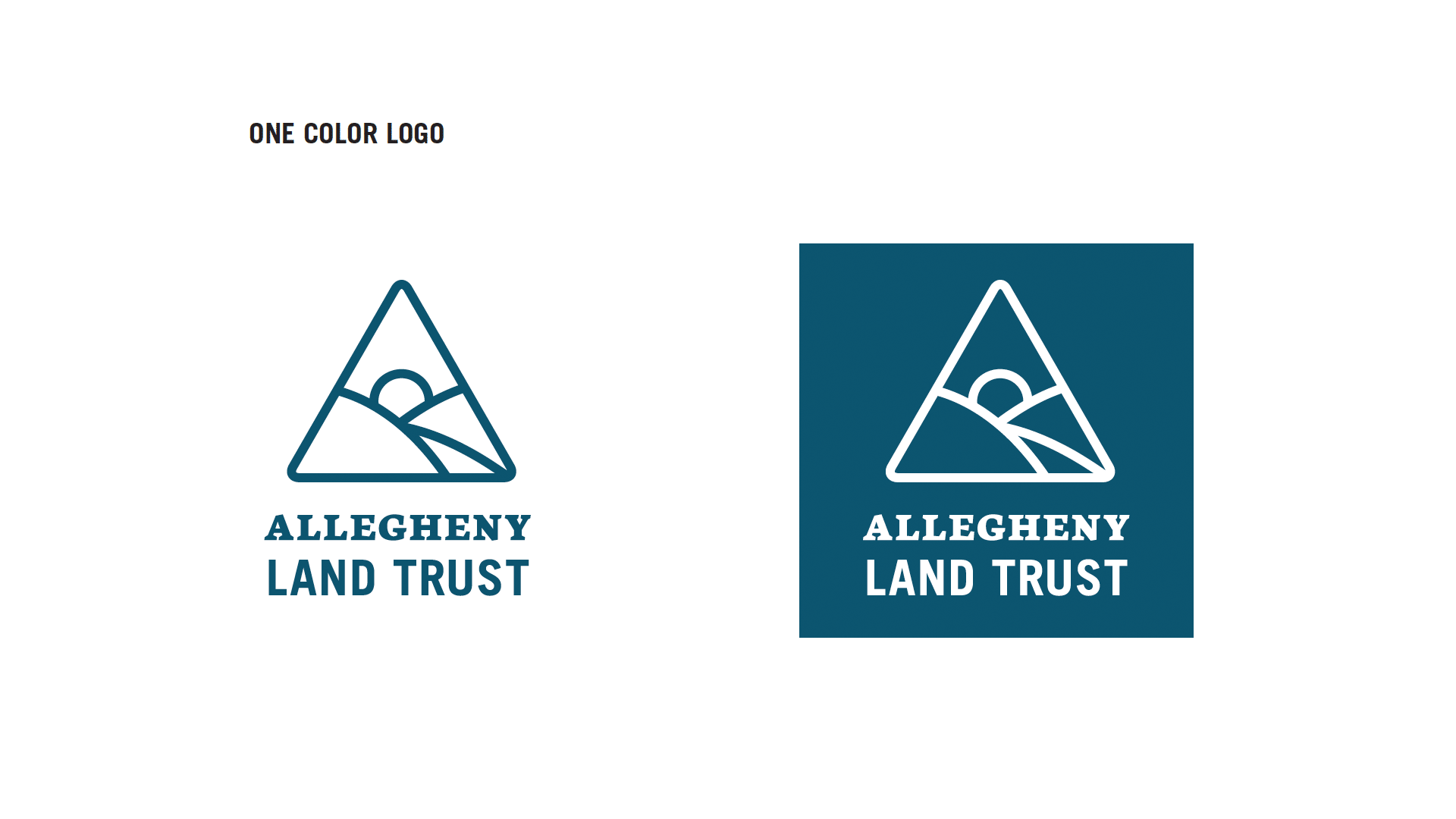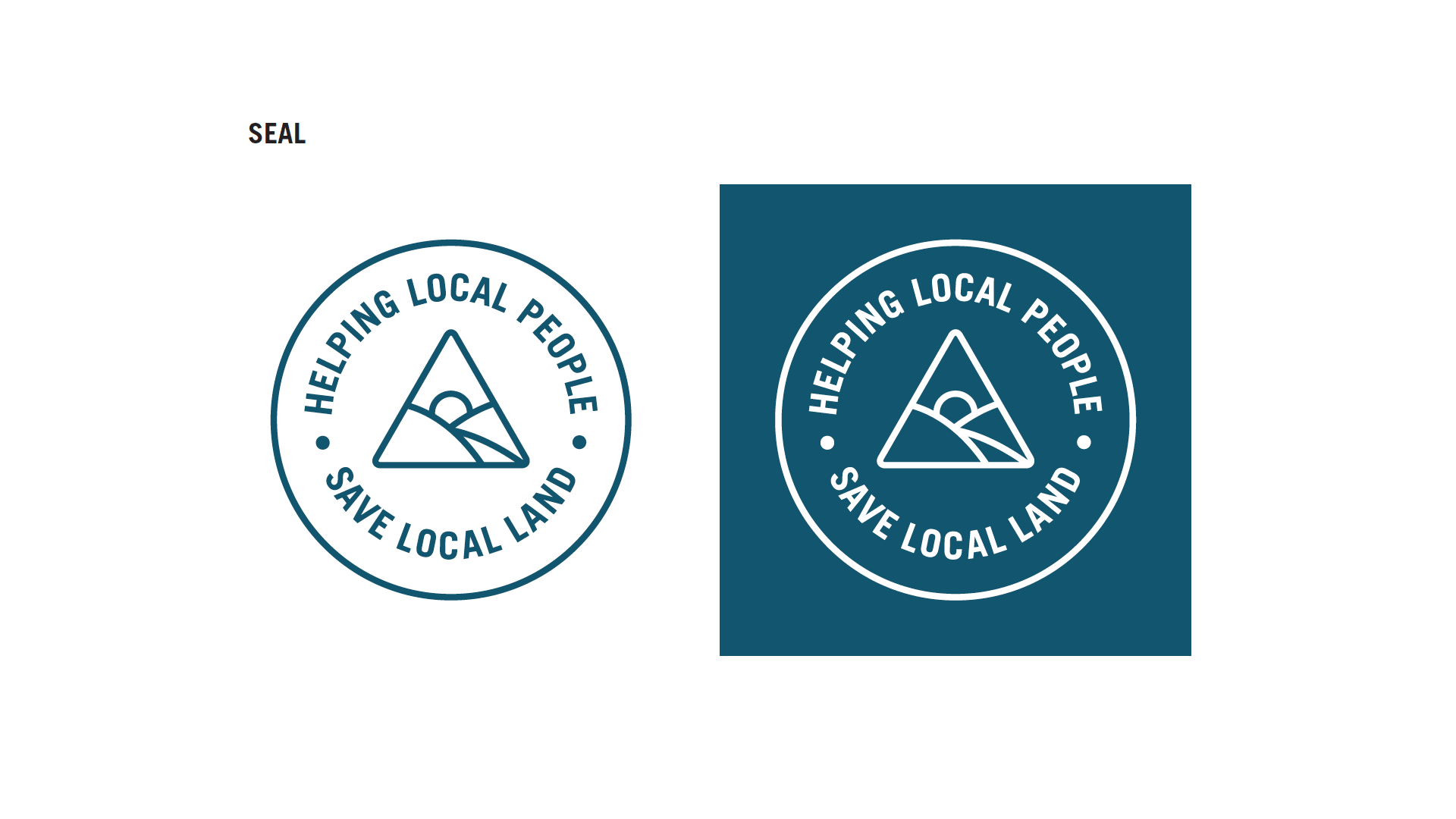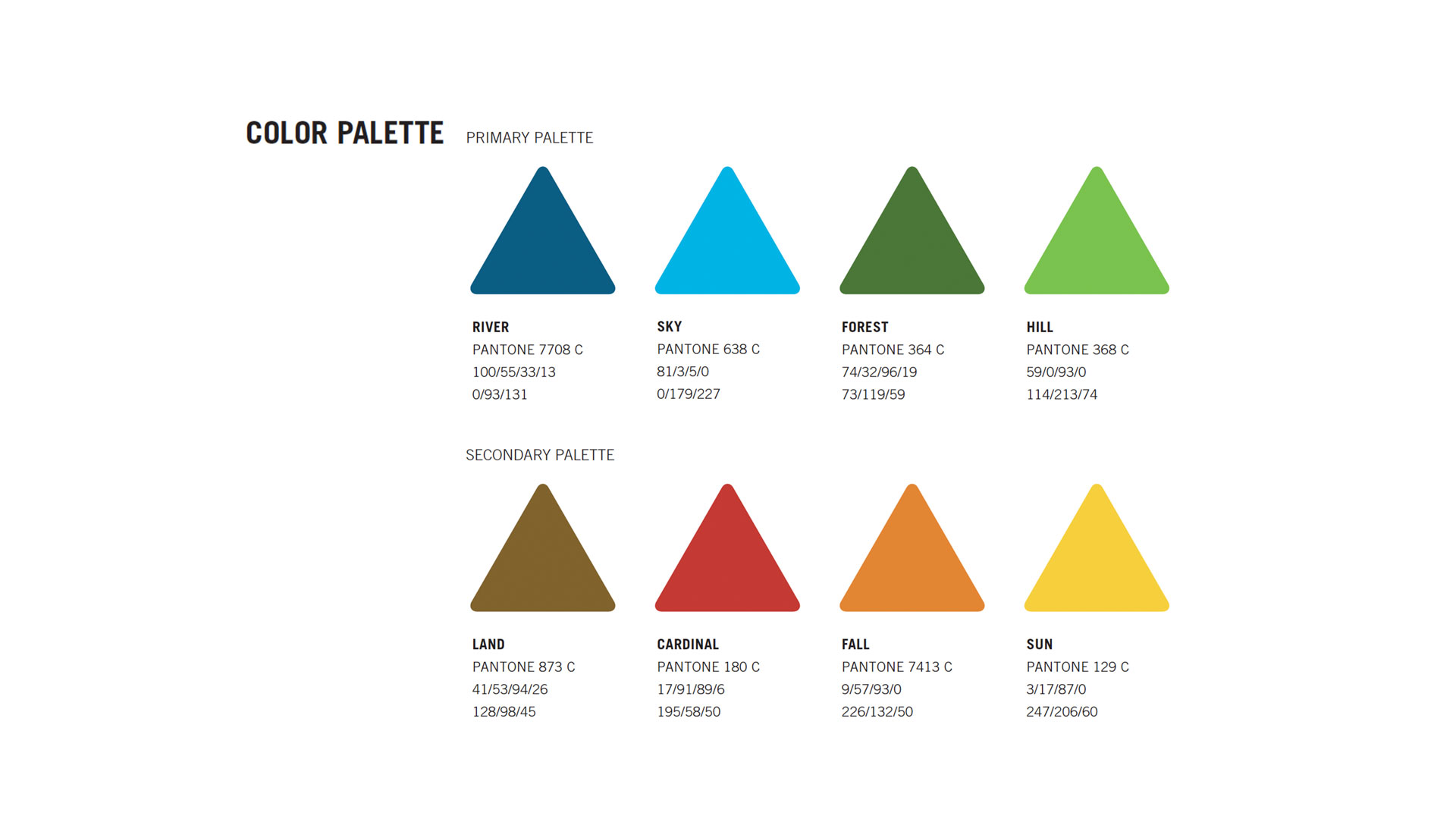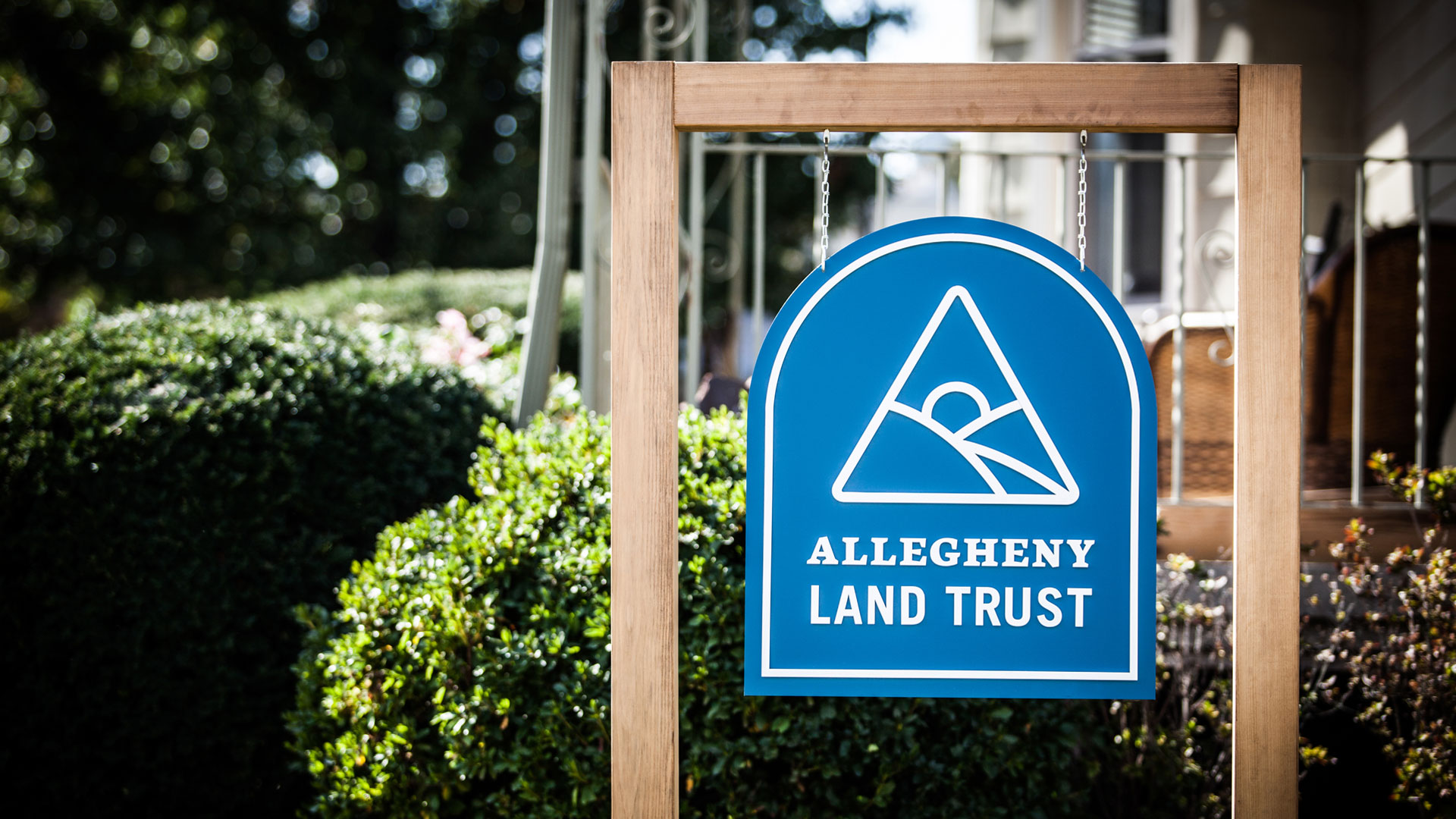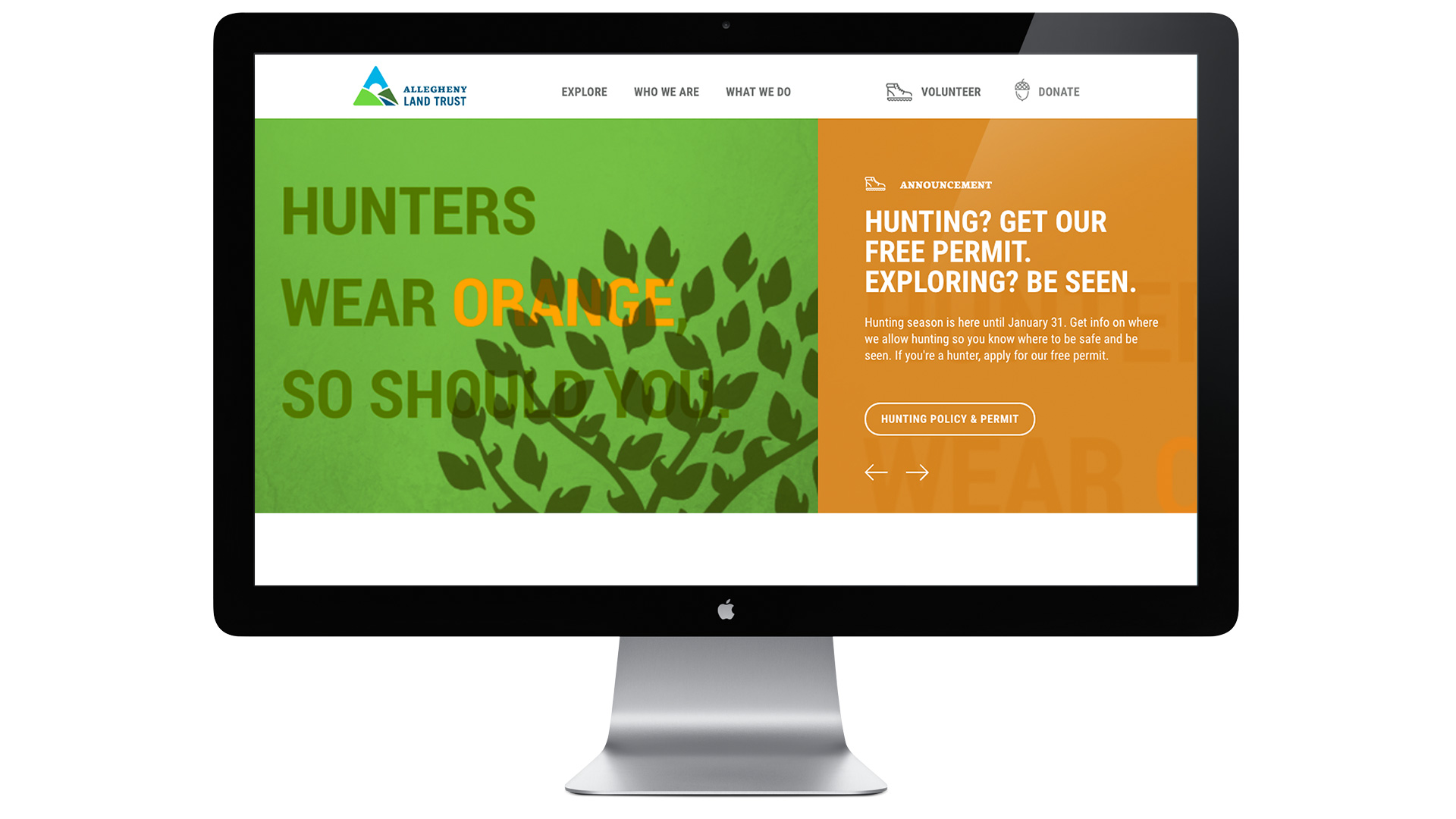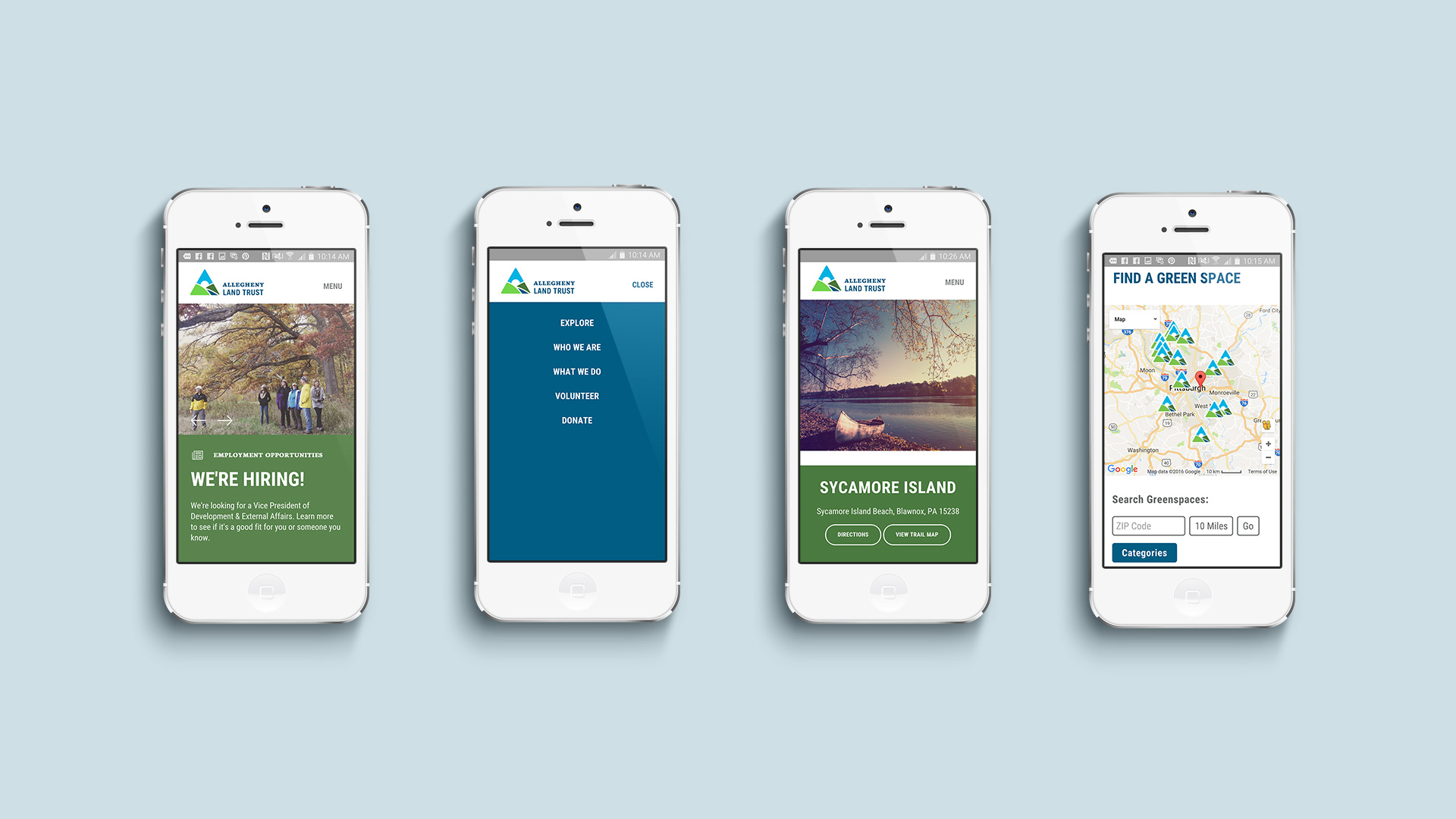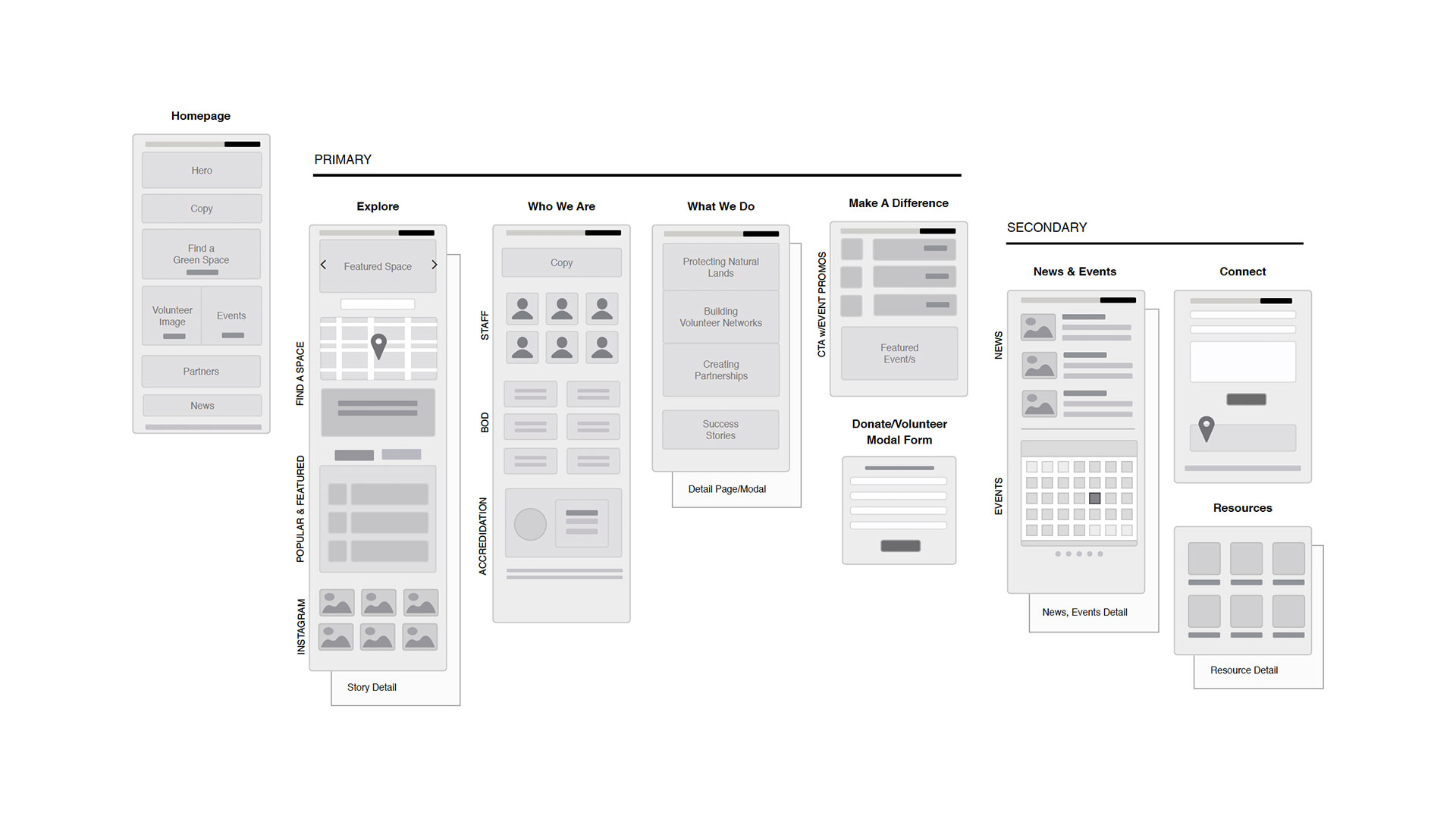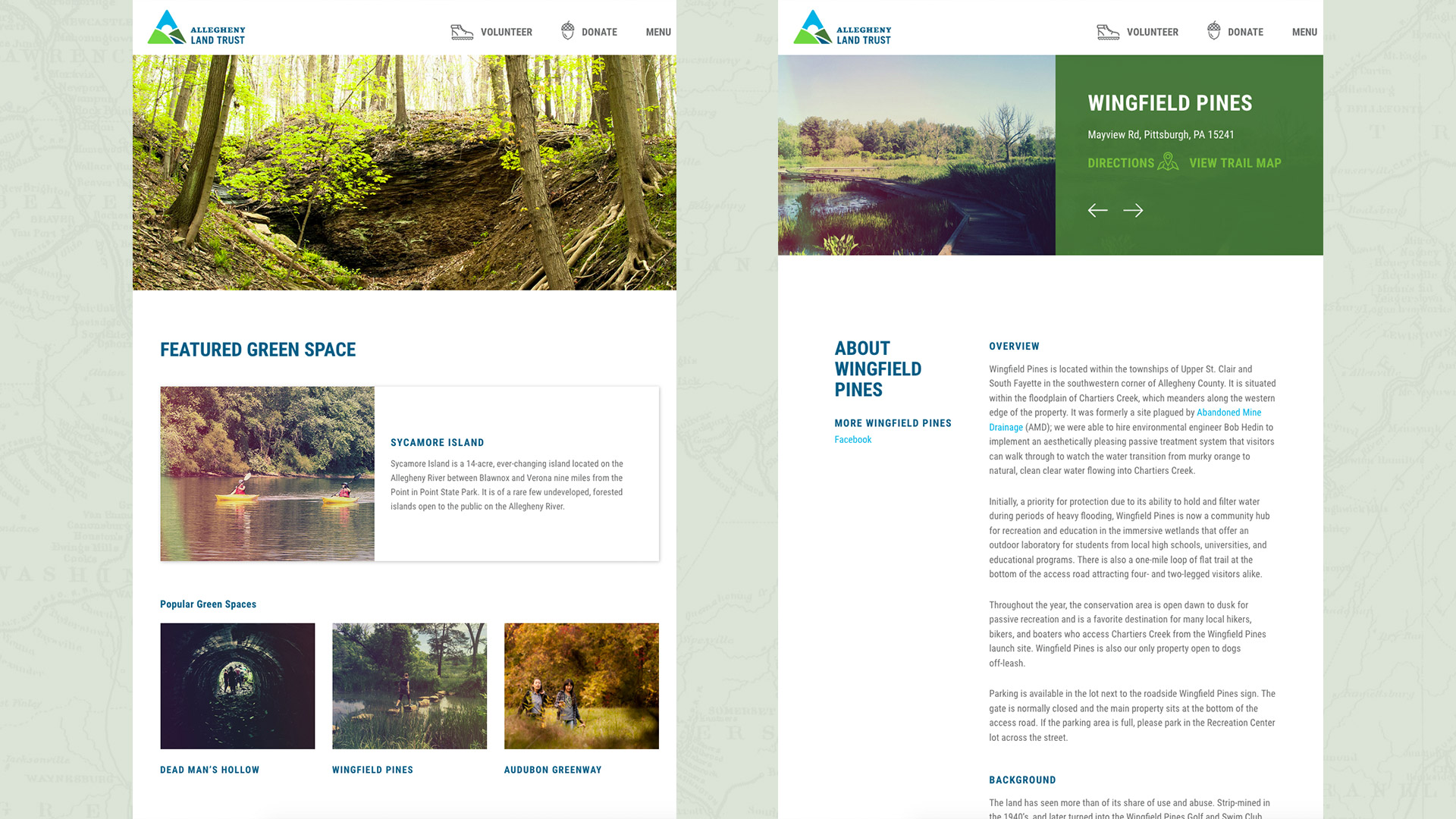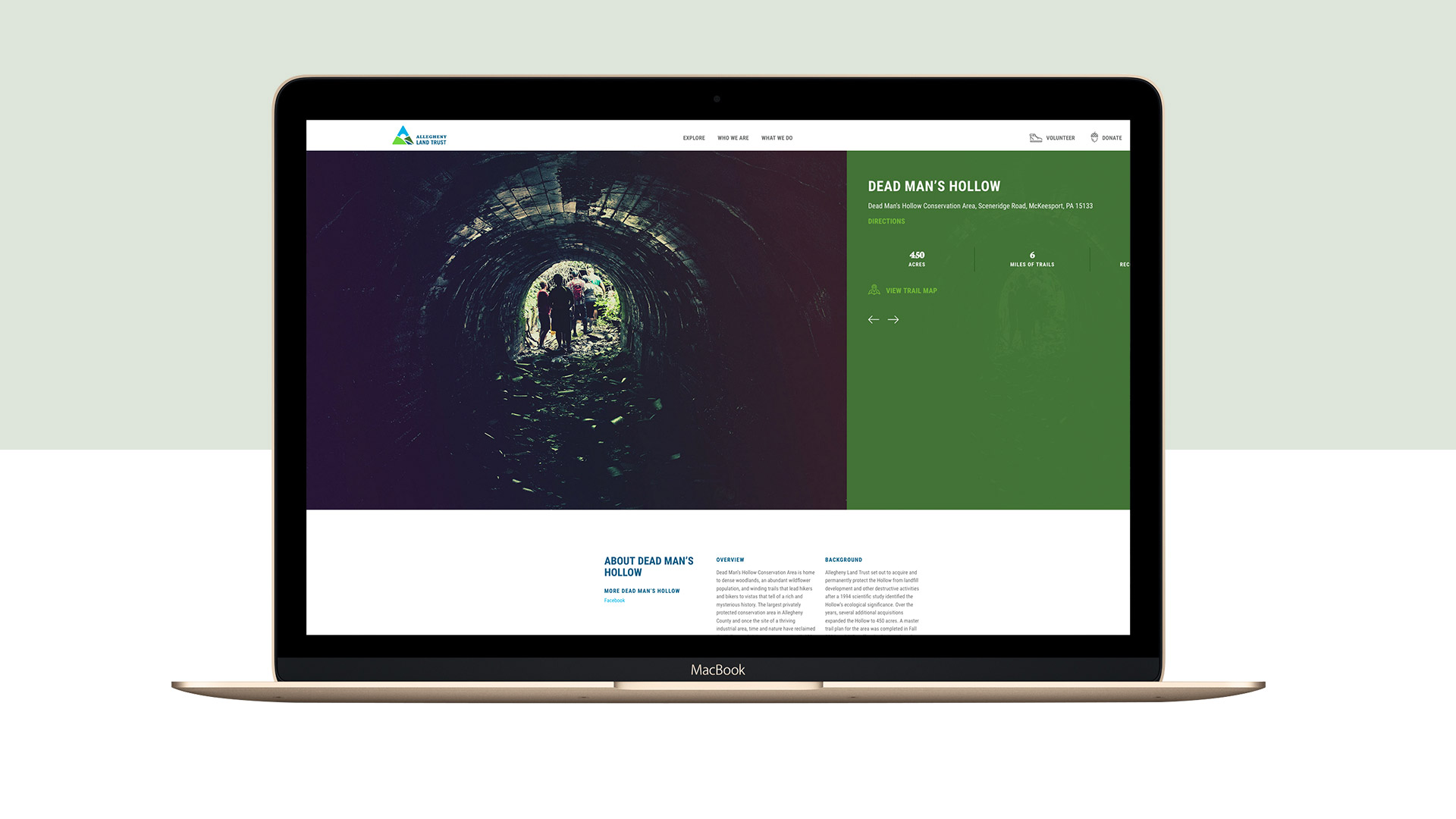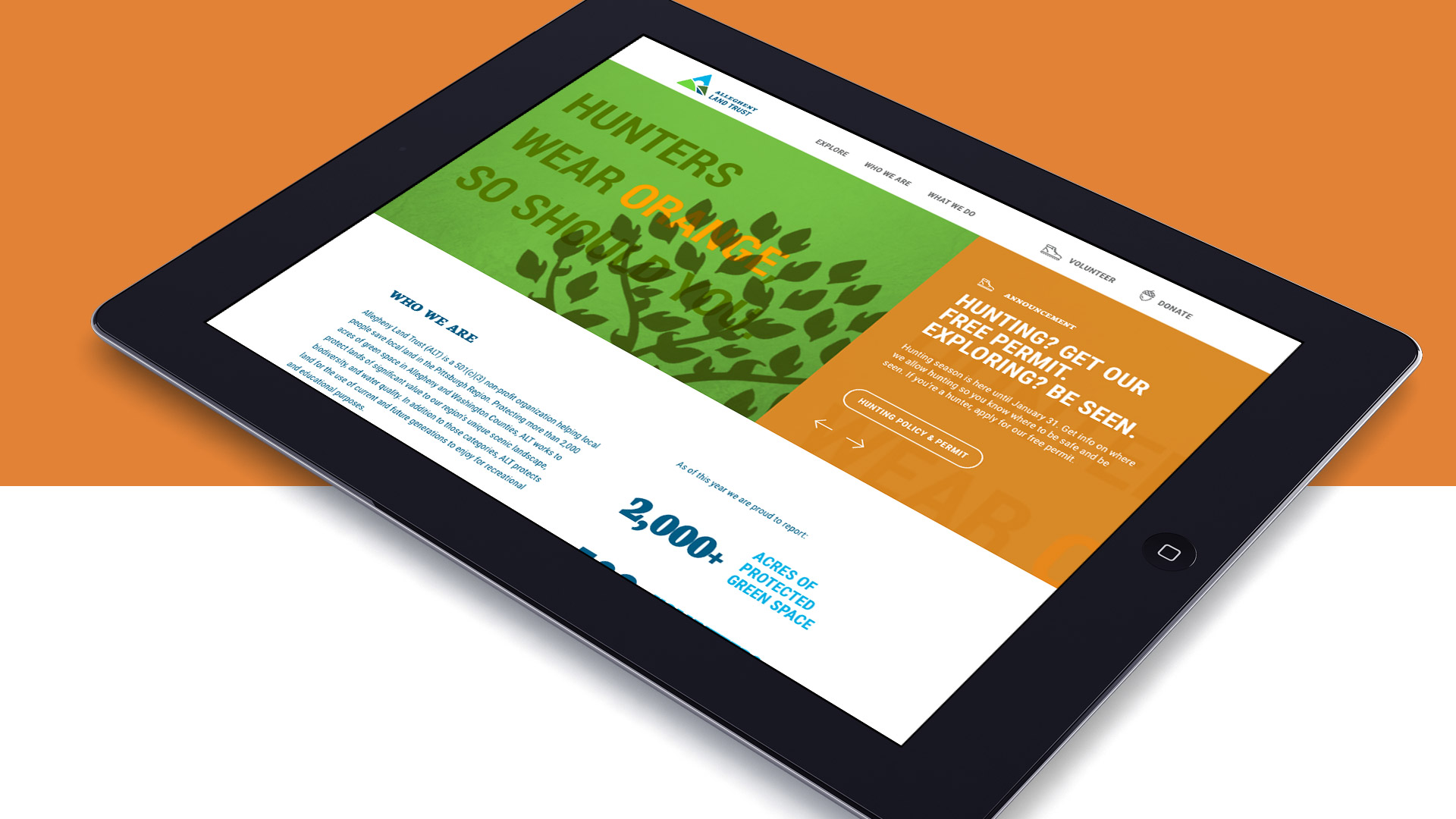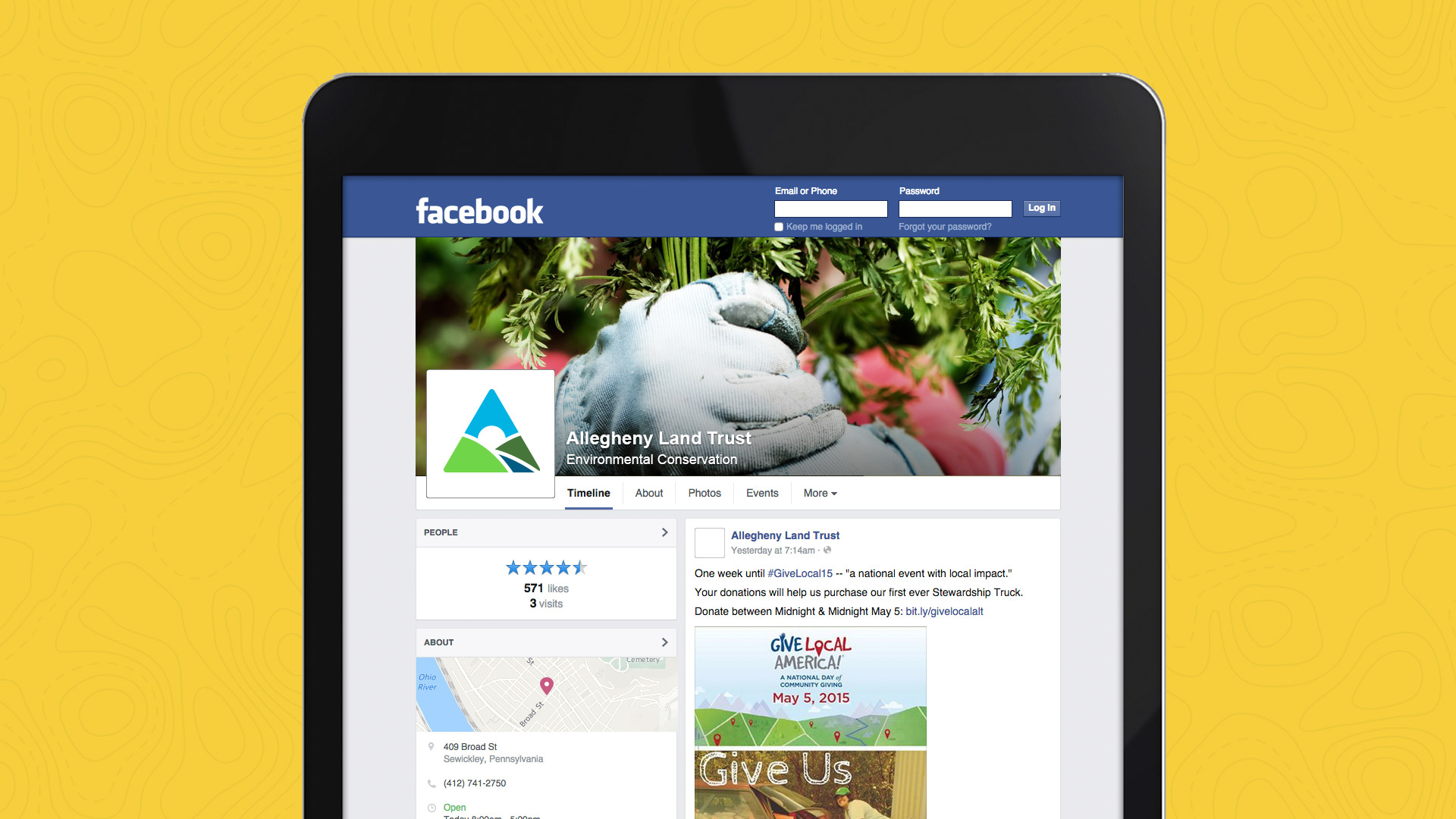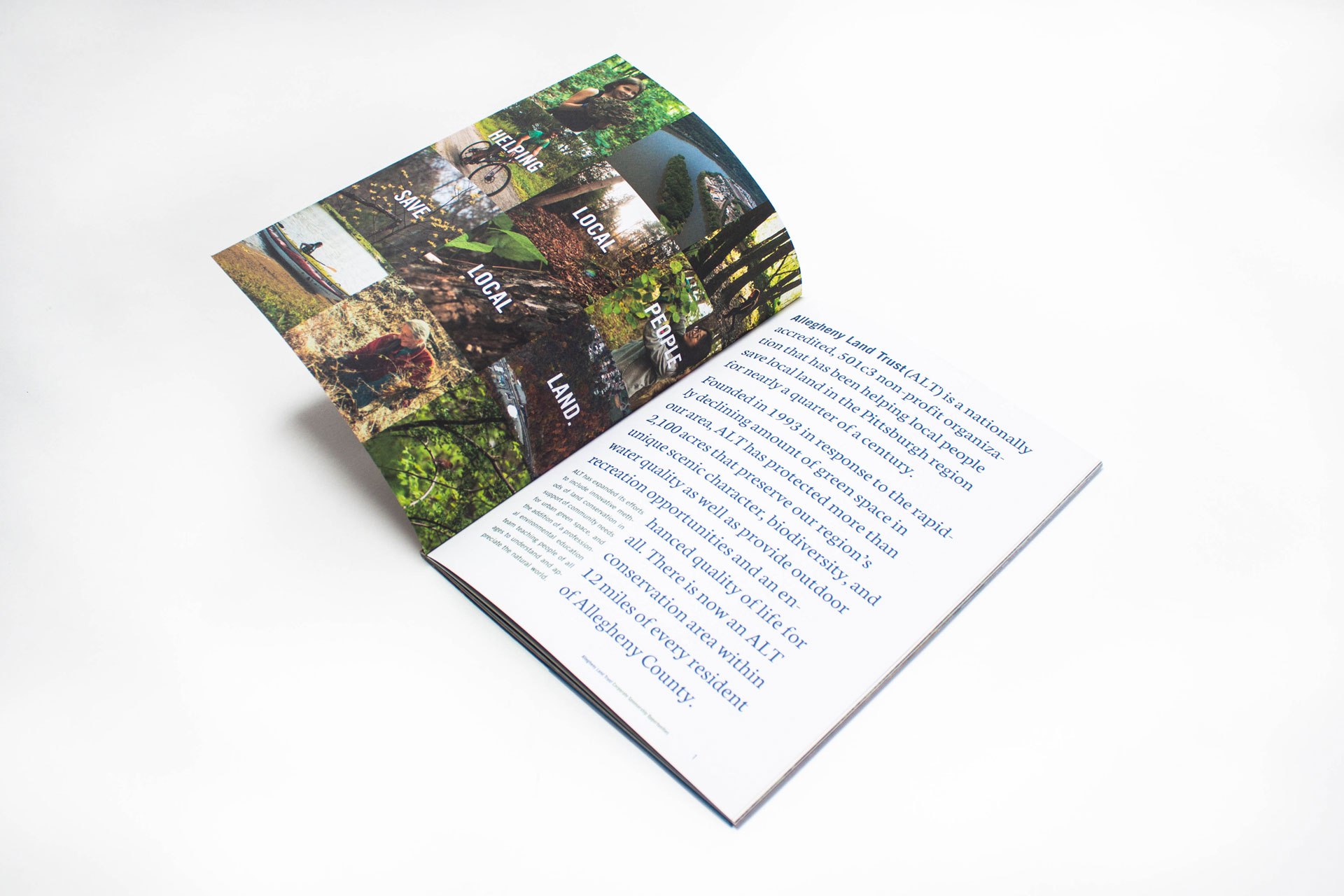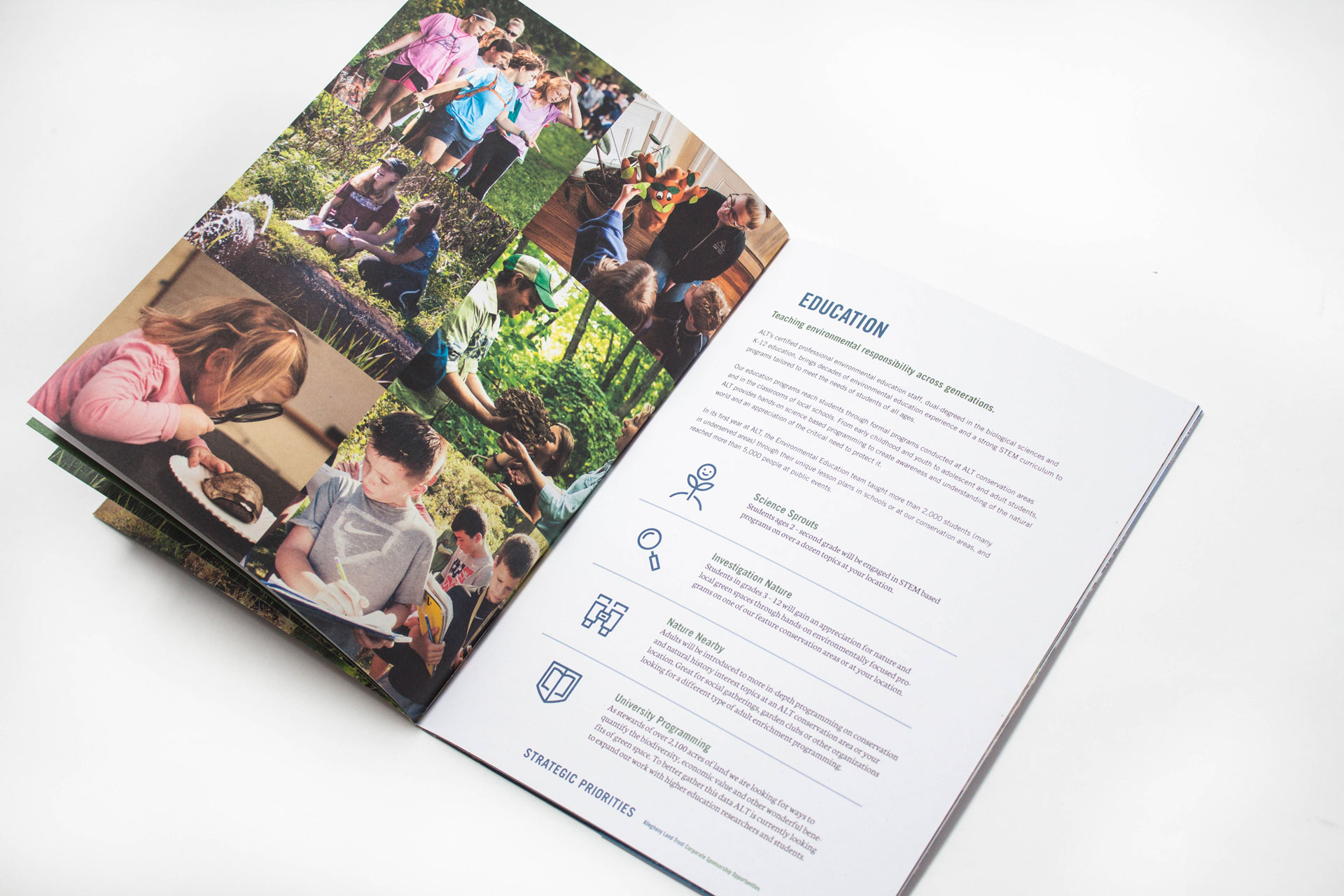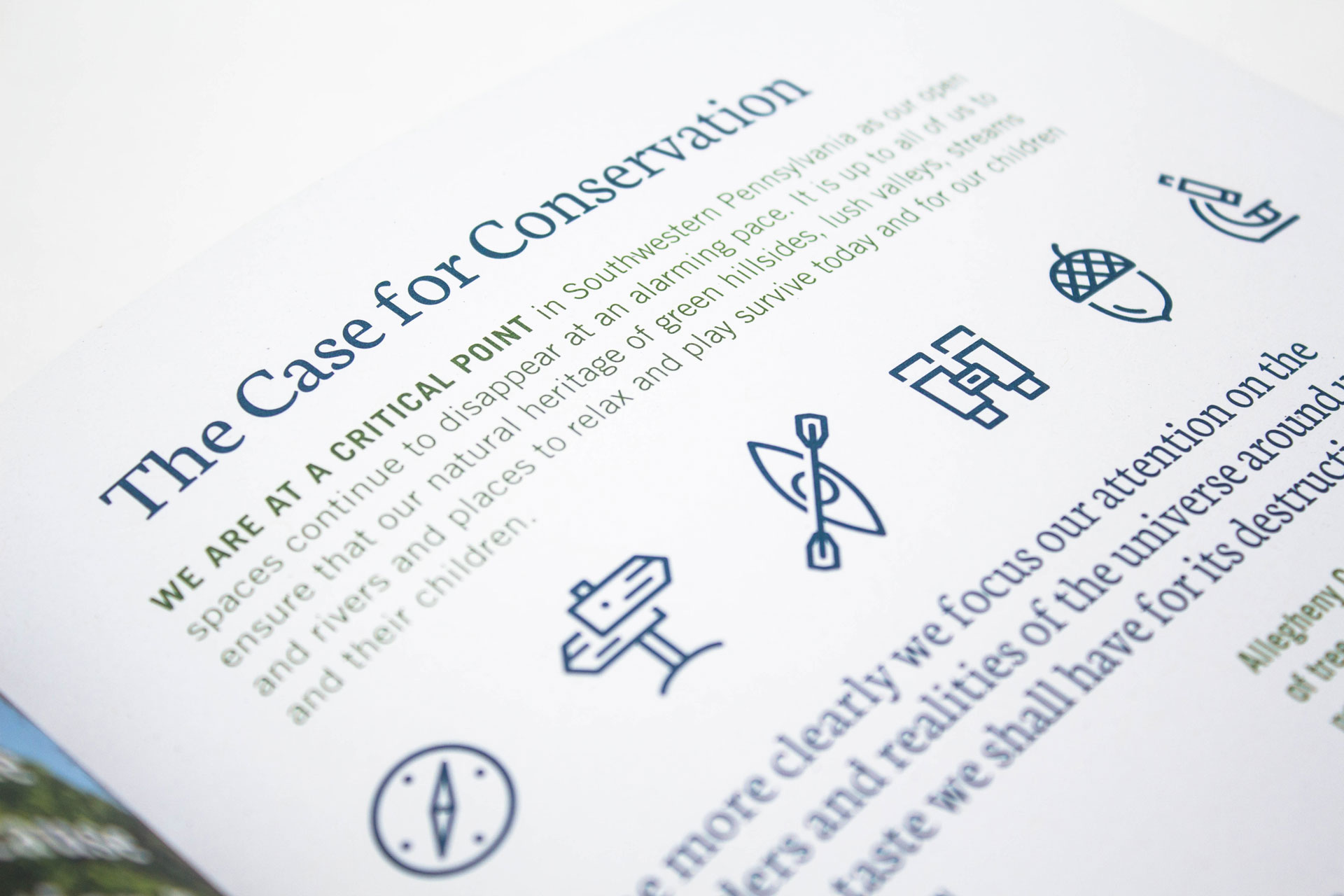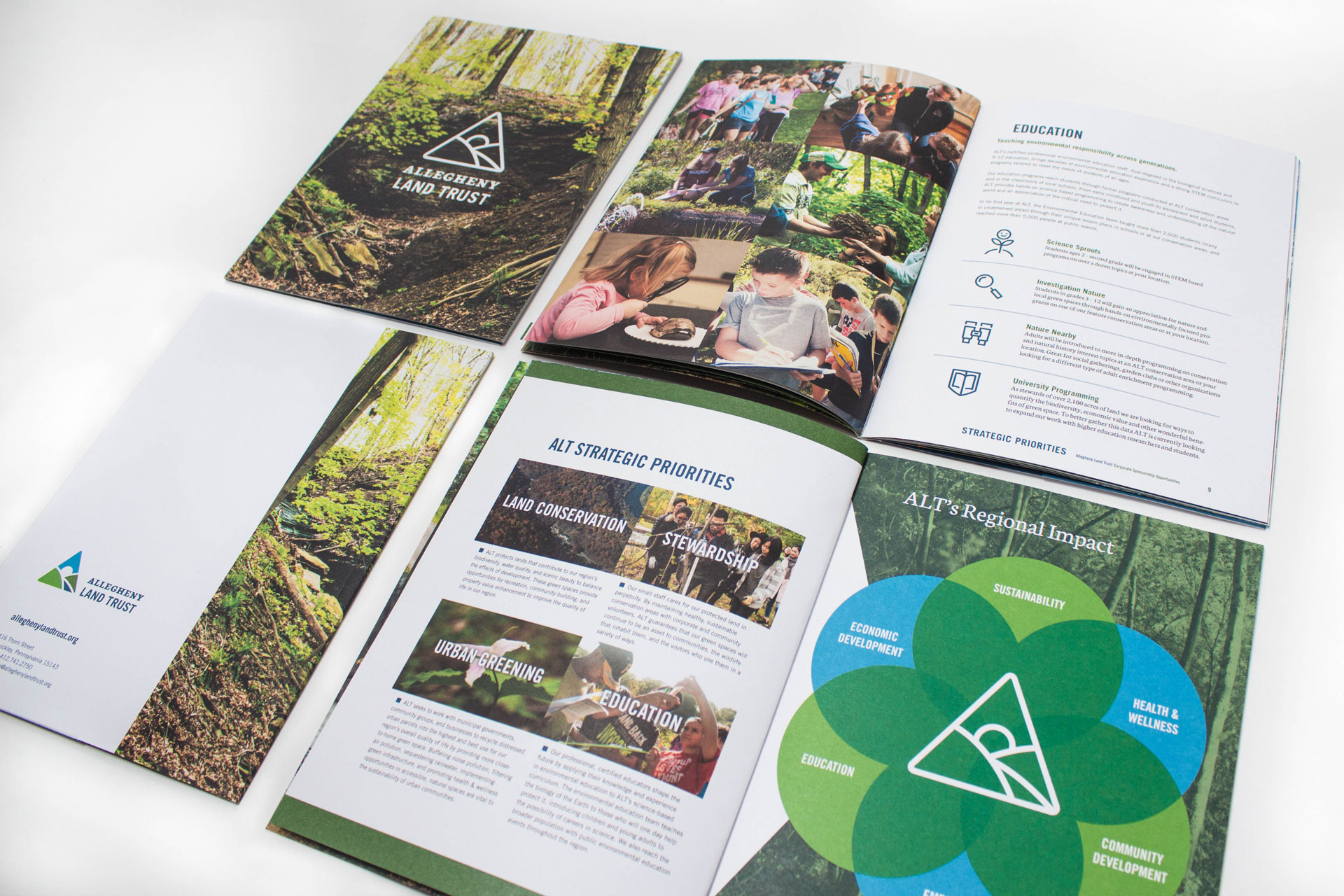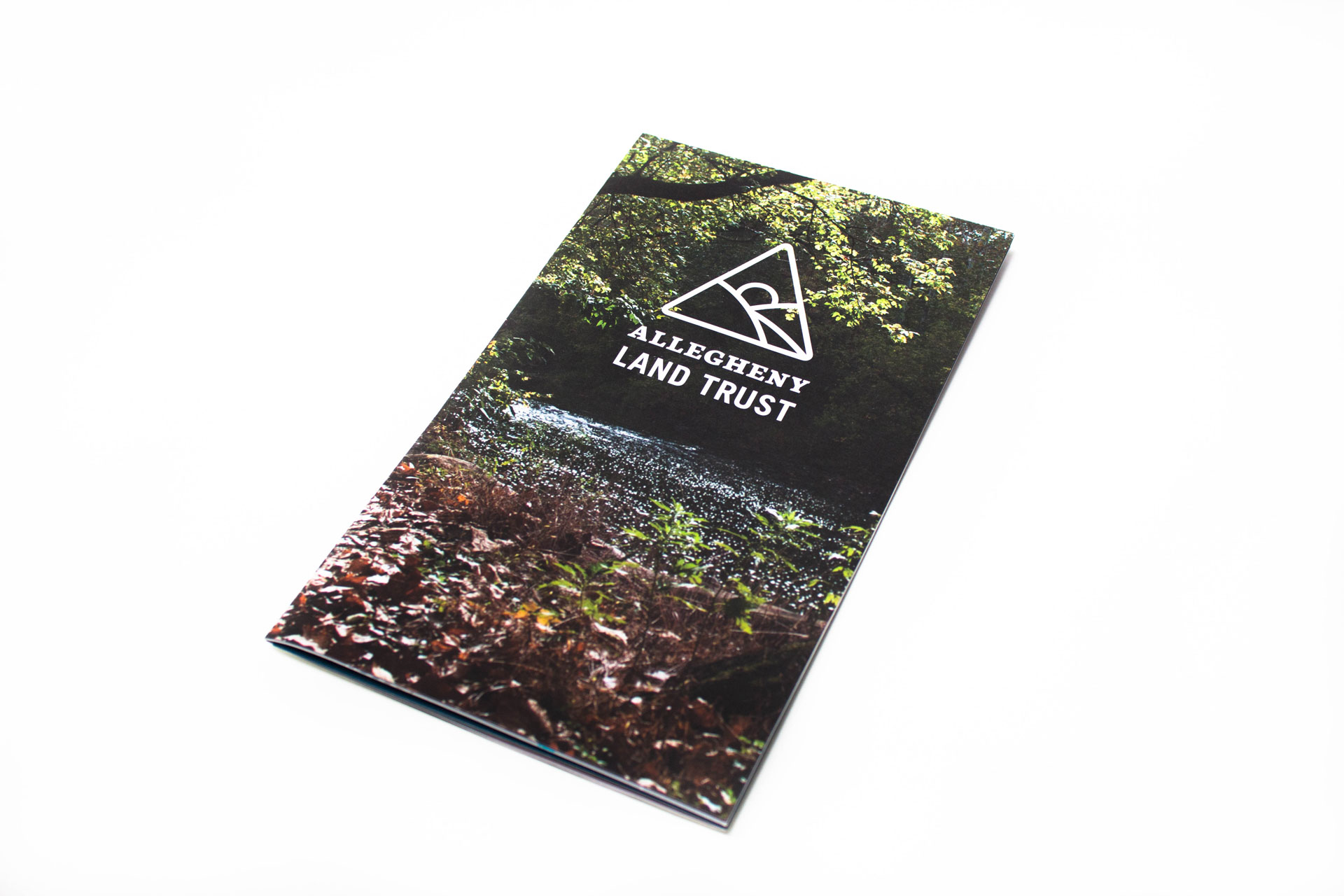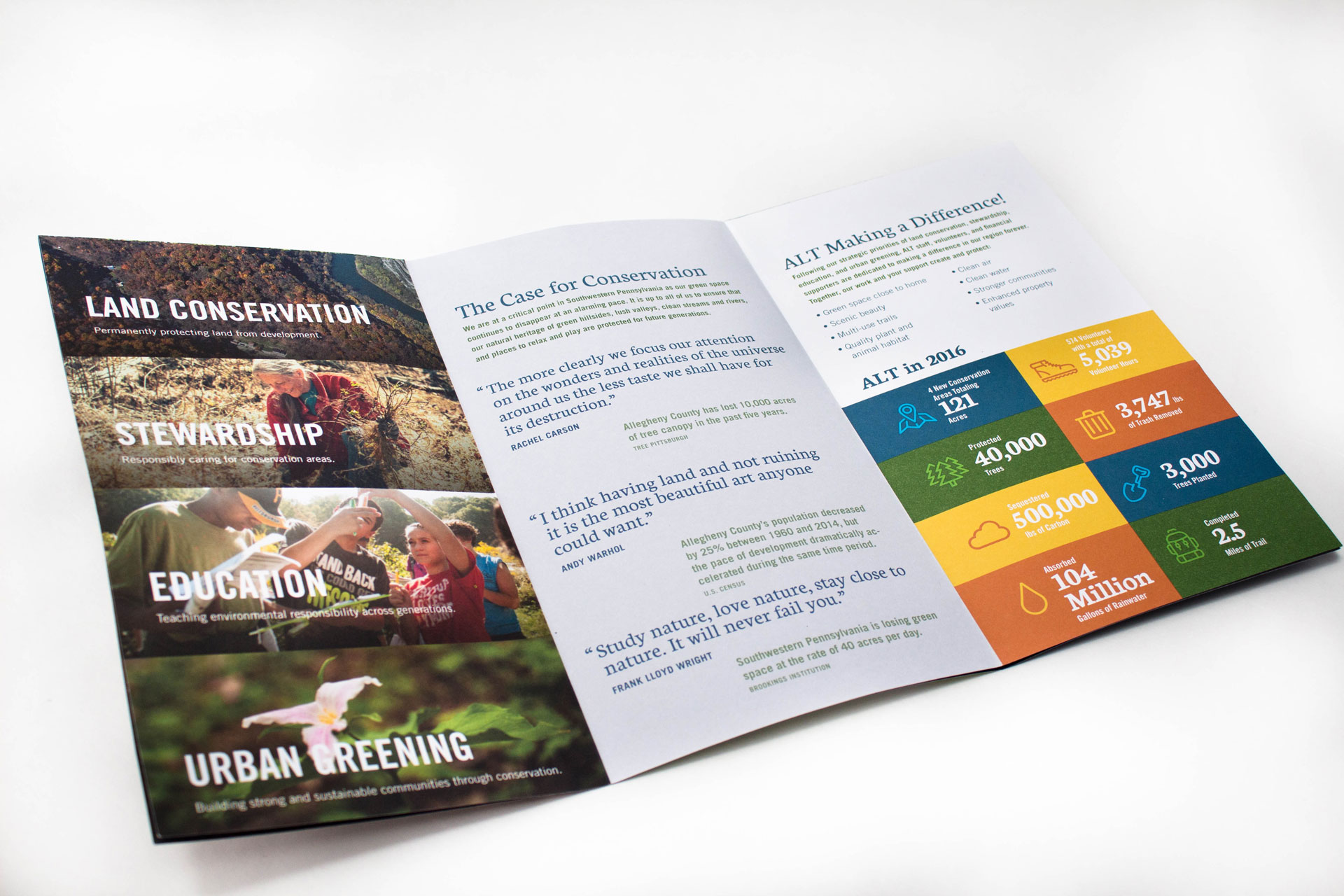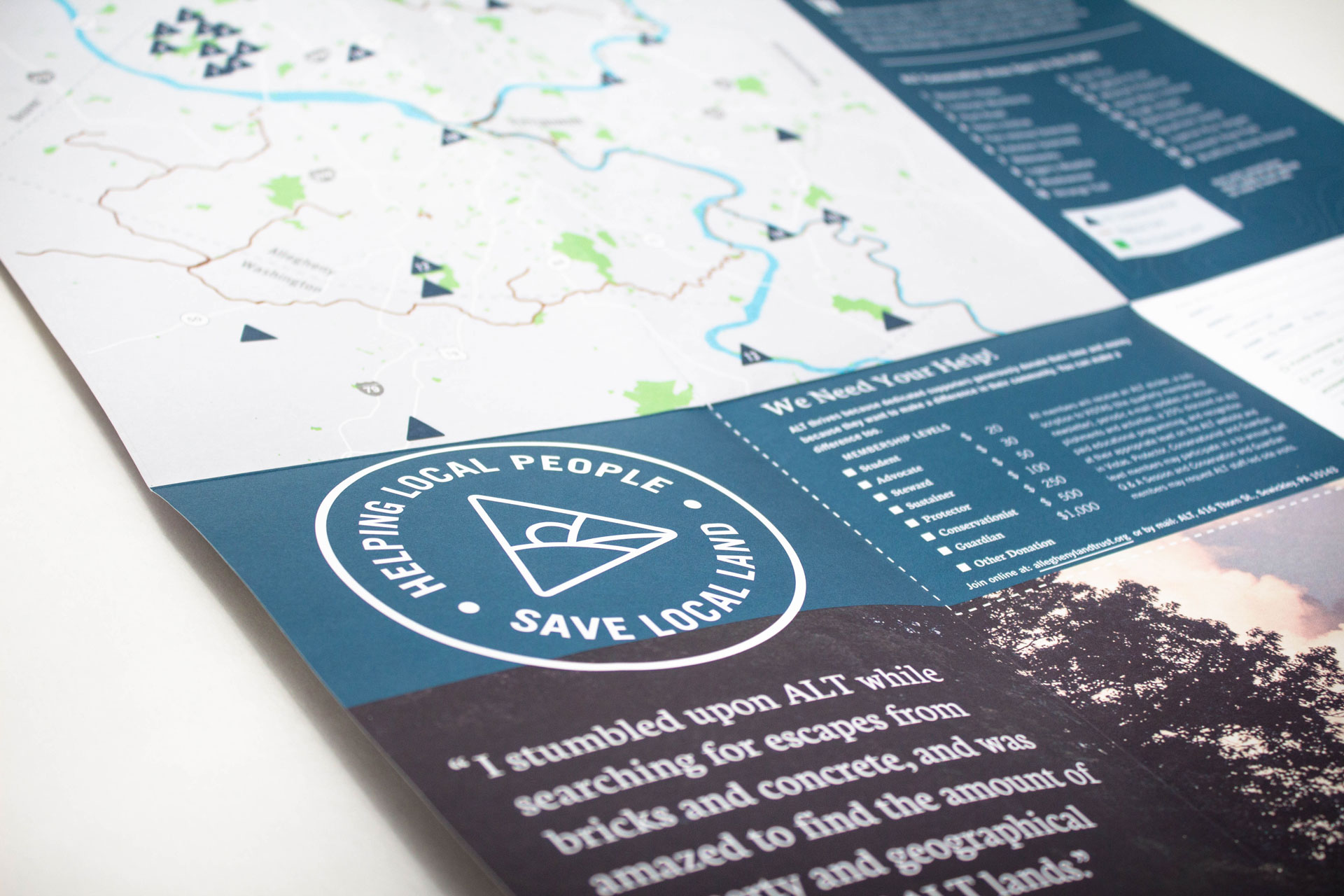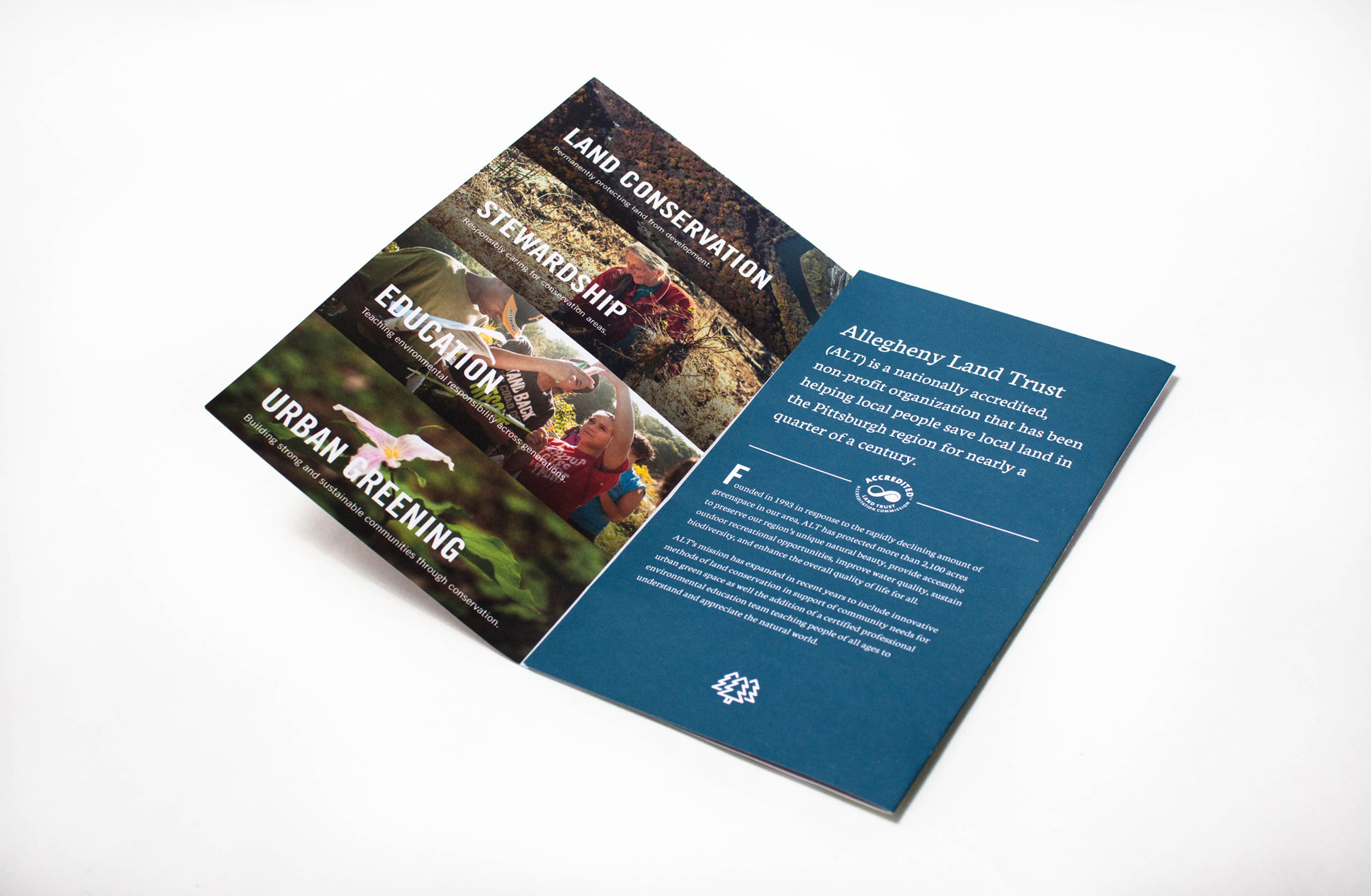 GREENPRINT
W|W designed the logo, visual identity and print collateral for Greenprint, a collaboration between the Allegheny Land Trust and the Western Pennsylvania Regional Data Center. Greenprint is a planning tool inside a publicly accessible, interactive online regional map providing intersectional data to guide communities' environmental planning priorities. See how Greenprint can help empower your community to make resilient land use management plans by giving the tool a try here: http://tools.wprdc.org/greenprint/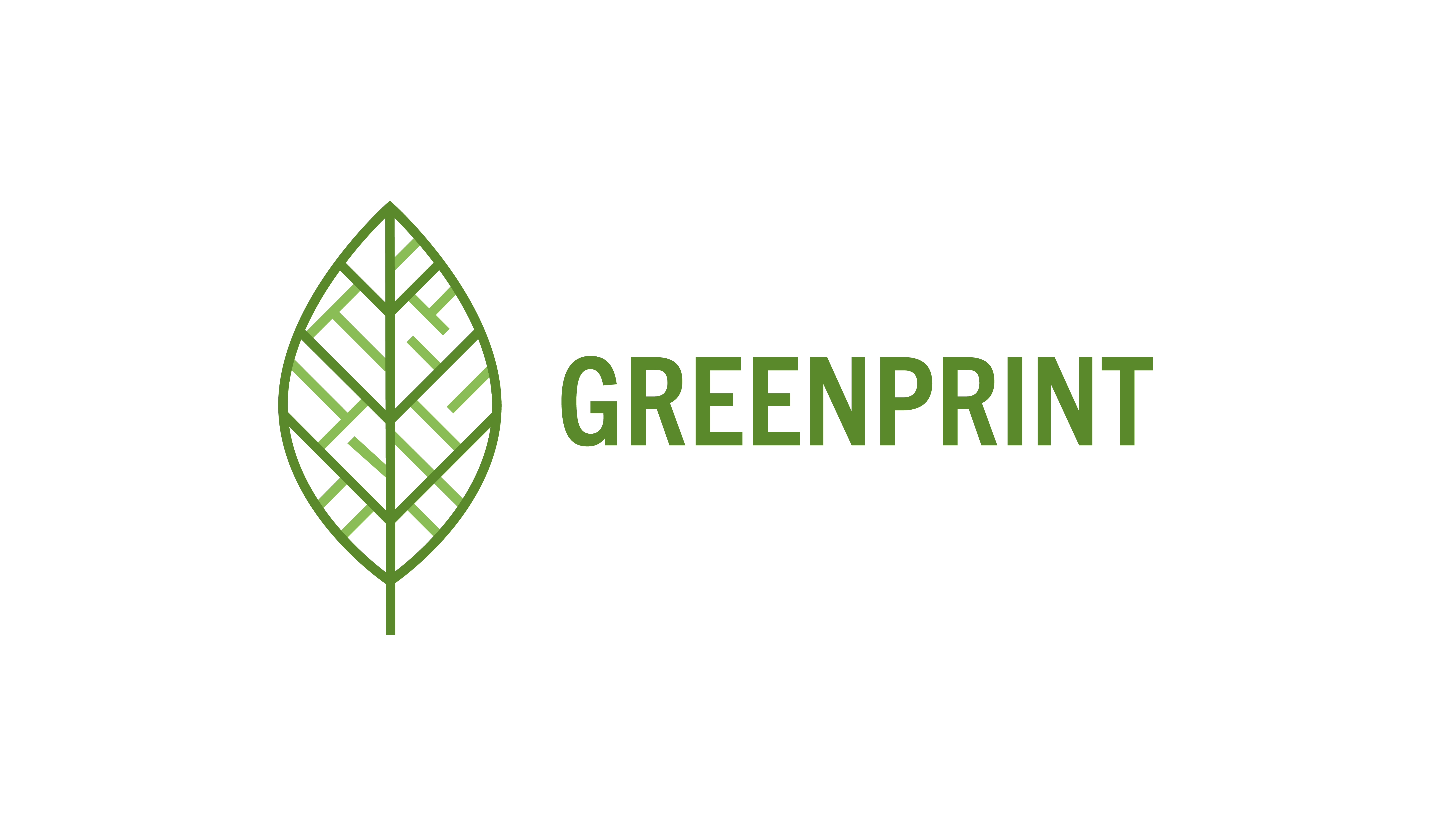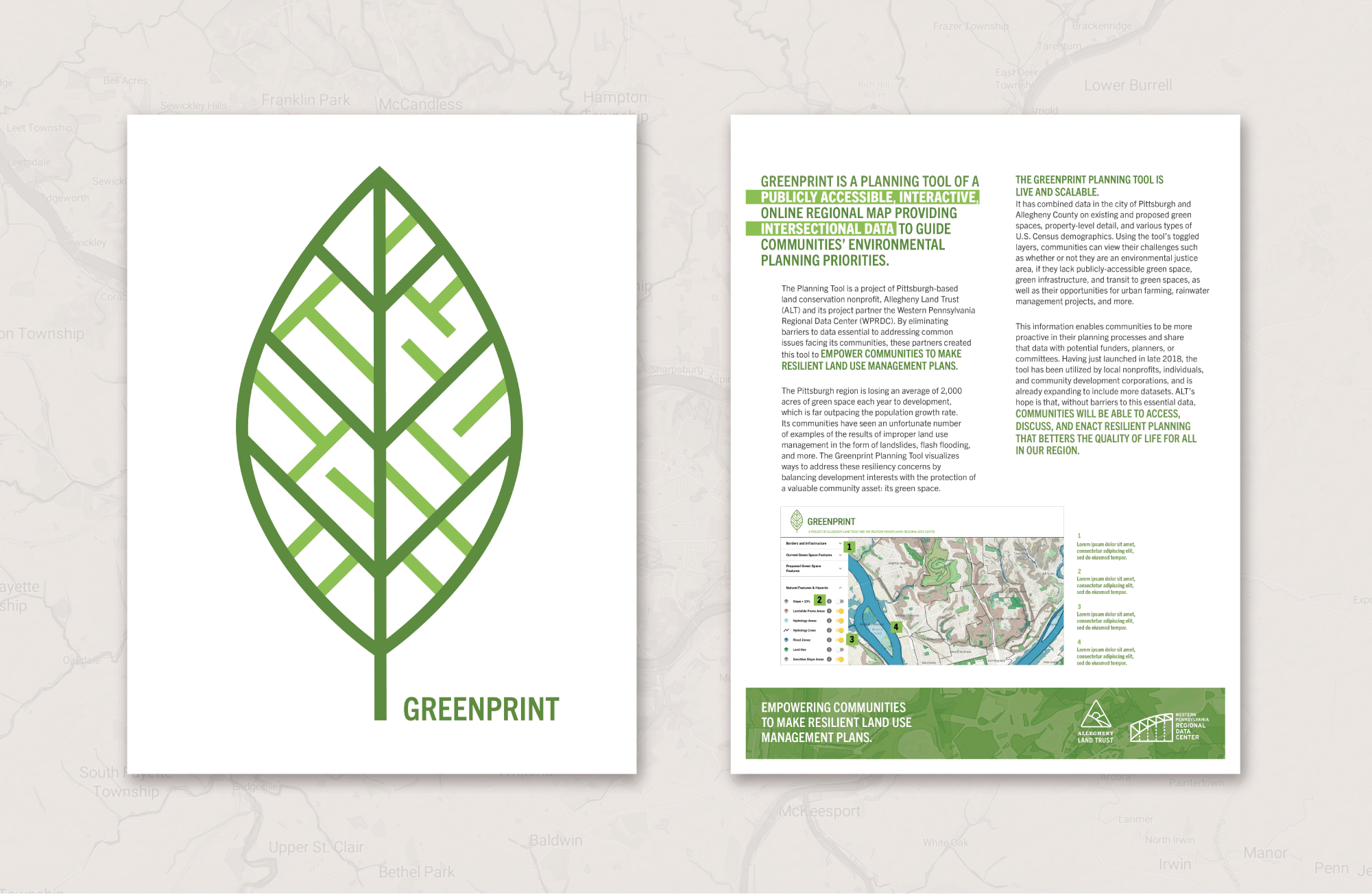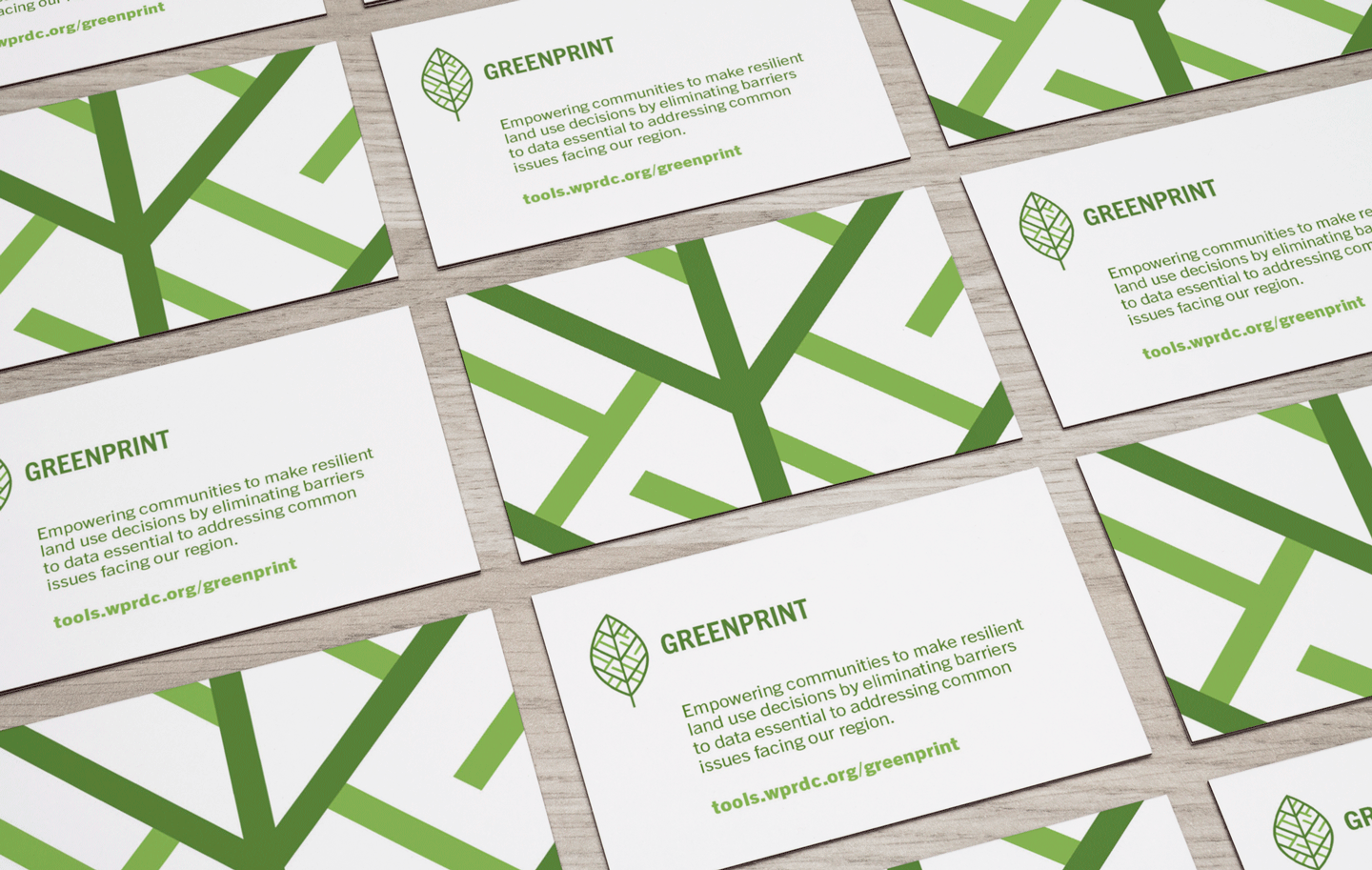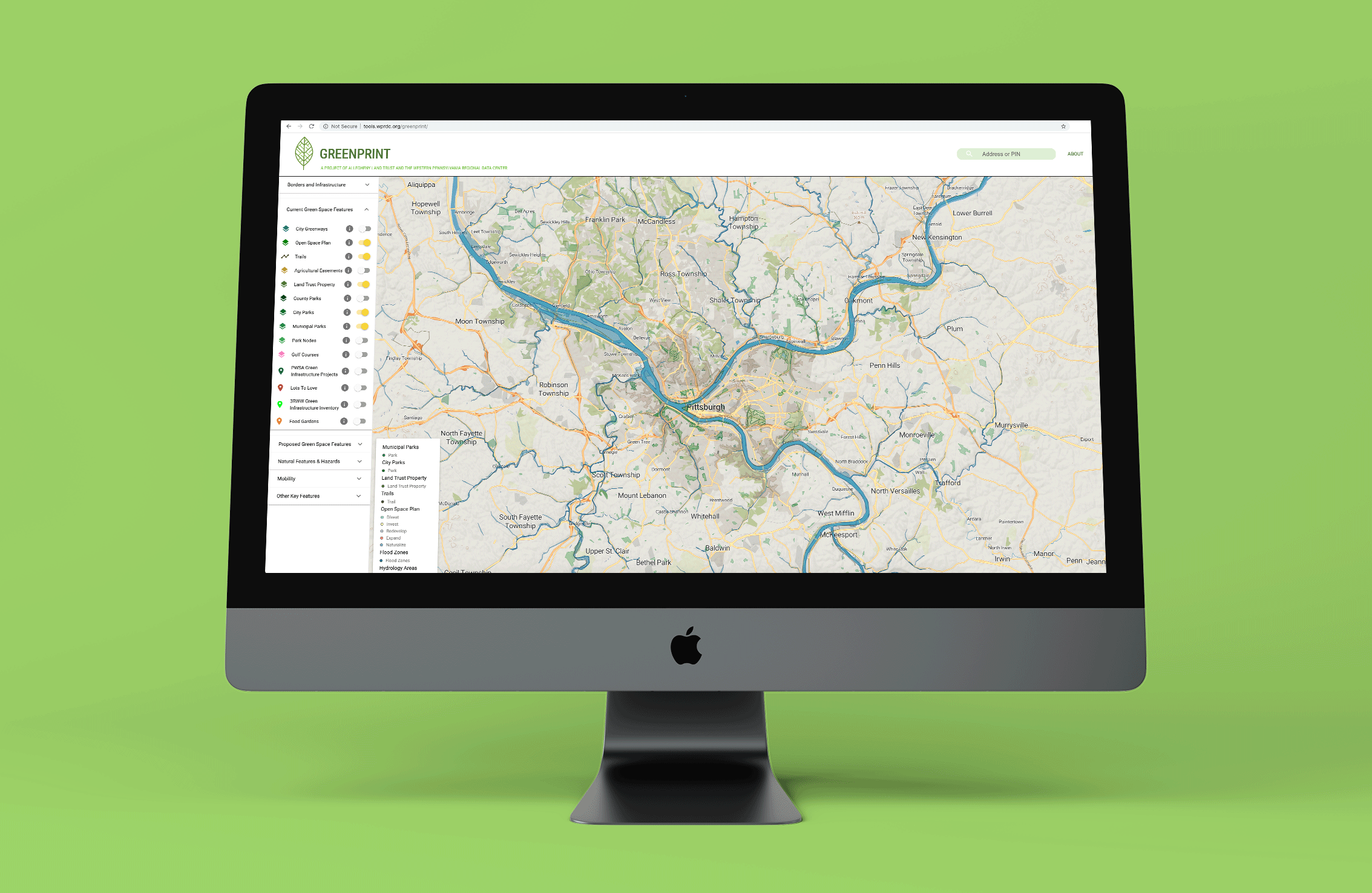 INTO THE WILD
W|W also designed the branding and promotional materials for Into the Wild, Allegheny Land Trust's annual fundraising event. W|W utilized Into the Wild as the opportunity to unveil the organization's new visual identity.