NATIONAL INSTITUTES OF HEALTH (NIH)
BUILDING FOR ALL
Working with the National Institutes of Health (NIH) Medical Arts Branch, the organization's in-house creative resource, W|W designed and developed an integrated brand and communications campaign, "Building For All", for the major infrastructure enhancements underway on the main NIH campus in Bethesda, MD. W|W's GSA contract provided the mechanism for the collaboration with the Office of Research Services and the Office of Research Facilities which are leading communication activities connected to the major construction happening through 2028.
W|W's multifaceted approach addressed specific communication needs including building awareness, sharing helpful & timely information, and providing clear, directional wayfinding support to a wide range of audiences (NIH staff, patients, visitors, and the community). W|W created the campaign name, "Building For All", a strong and ownable brand for NIH that signals a sense of momentum, elevates organizational pride, and connects researchers & staff to a bigger purpose.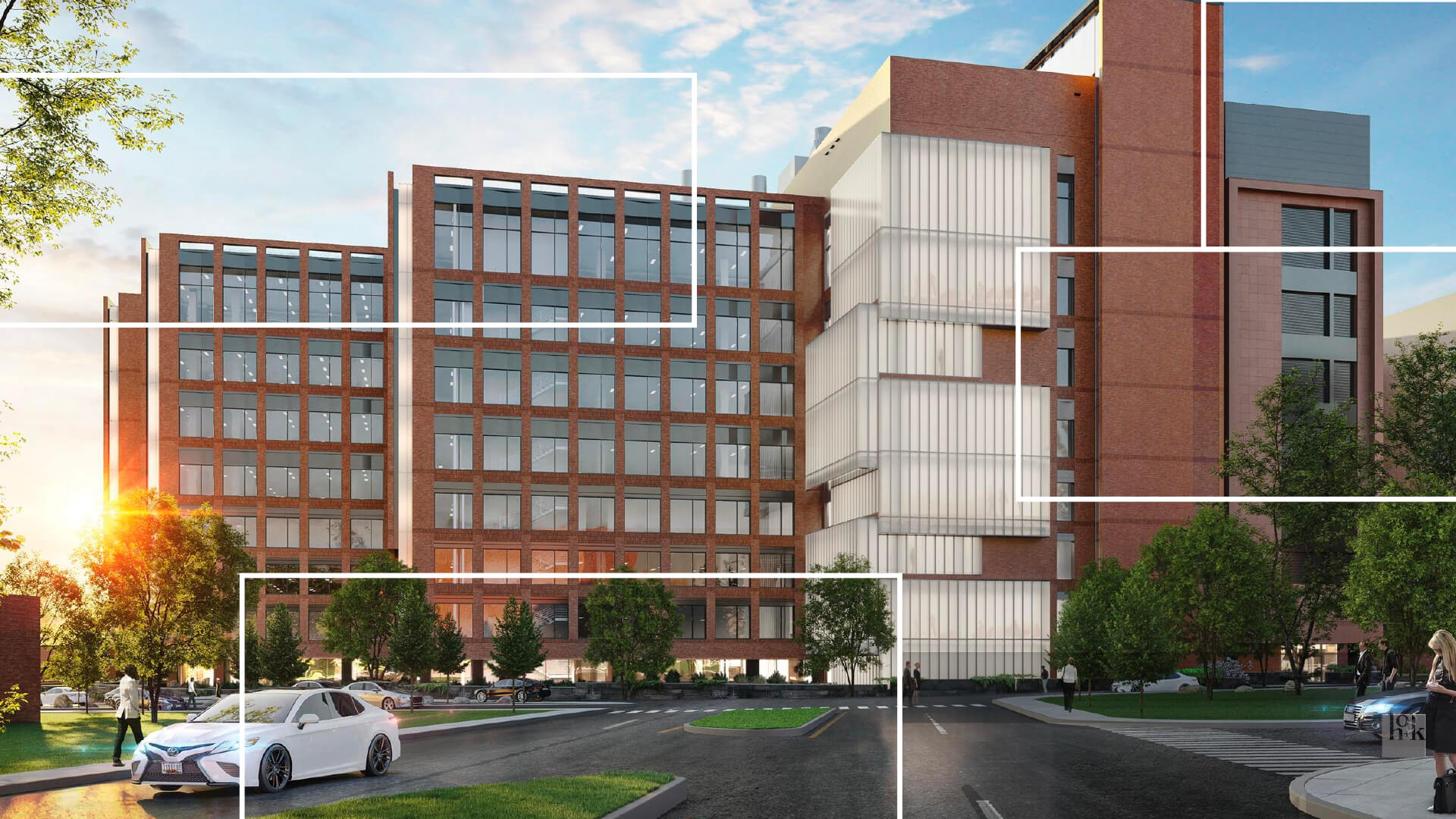 THE BLUEPRINT FOR TOMORROW'S NIH
In addition to designing the campaign's visual branding and narrative, W|W produced a printed visitor guide with an embedded wayfinding map and construction signage to ensure that all visitors are able to efficiently navigate campus. W|W deliverables include a campaign/brand style guide and marketing & communications plan to best position the NIH's internal team to launch the initiative and address evolving needs as the project progresses.
The construction signage and wayfinding designed by W|W included a set of custom icons and directional elements that were deployed across a number of components throughout campus to ensure that staff, visitors, and all stakeholders were able to safely reach their NIH destination.