3 DEGREES APP
SOCIAL MEDIA FOR THE SOCIAL-MINDED
3 Degrees is a fundraising social media platform connecting non-governmental organizations (NGOs) and the socially conscious by sharing stories and causes important to both. The Singapore- and Australia-based start-up, aims to create connections and inspire engagement around shared visions for a better world.
W|W was hired during the formative stages of the platform's creation. The brand audit phase involved an in-depth discovery of the current landscape of social media and fundraising platforms, uncovering the opportunity in the market where 3 Degrees could provide a unique value proposition. After the discovery phase was completed, W|W led the naming process, created the visual identity & logo, and provided UX & UI design consultation.


BUILDING A SOCIAL BRAND
The platform's name came from research that found altruism could spread by three degrees—effectively influencing dozens or hundreds of people with just one positive action. The name lends itself to curiosity creating another opportunity to tell a story that connects back to the brand's mission of spreading positivity.
From peace signs to hand hearts to thumbs up, hand symbols have long been known to express greeting and connection. The logomark represents a new symbol of generosity and is paired with Grilli Type's Maru, a typeface inspired by English signage from Japan that combines the warmth and flow of sign painting with the mechanical quality of engraved letters. The brand is anchored with a tri-color gradient that feels at home in the tech space. The rest of the visual elements bring warmth and friendliness that echoes the ethos of the brand personality with radiating circles, smiley coins, and iconography pulled from the style of the logomark.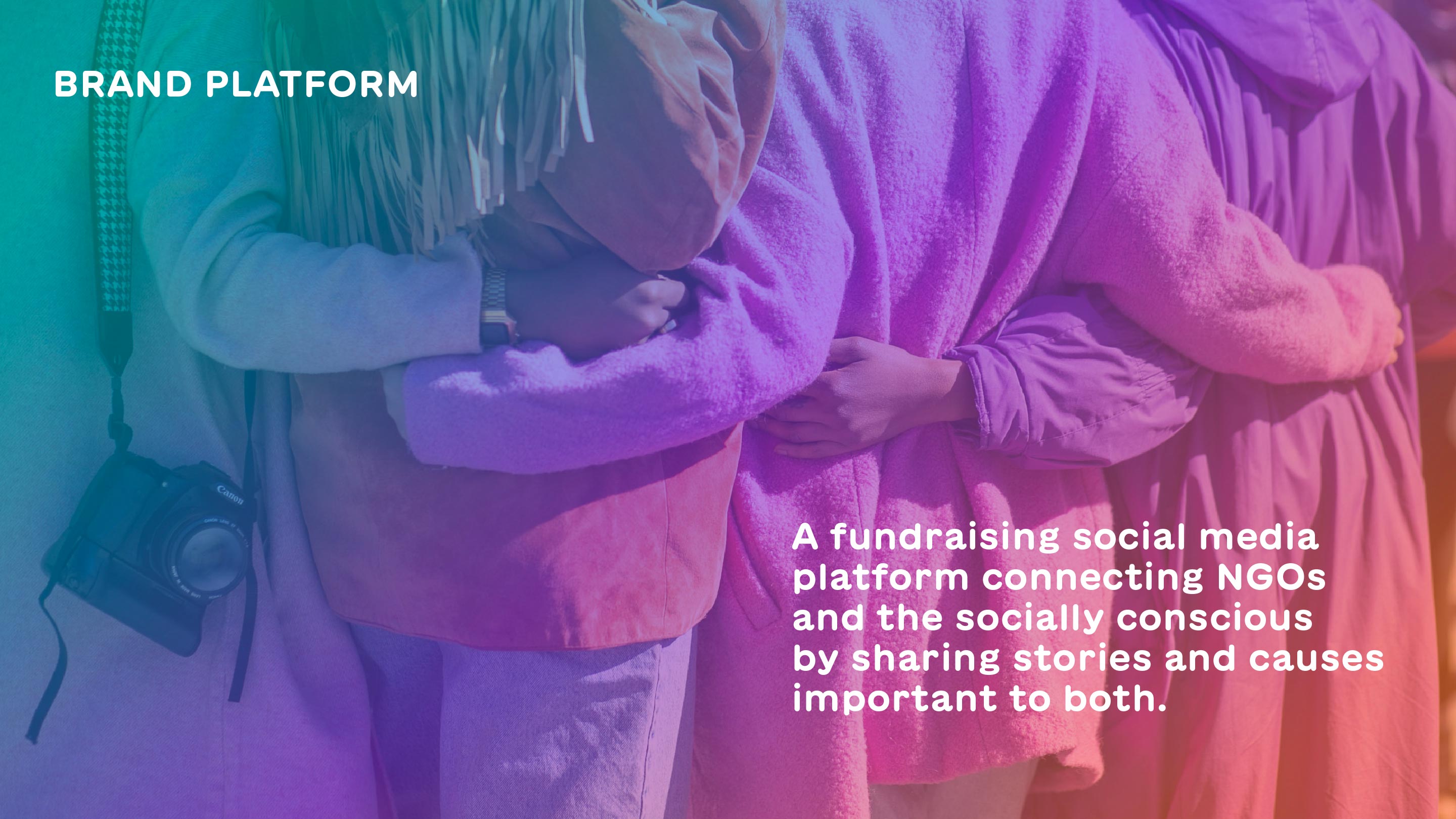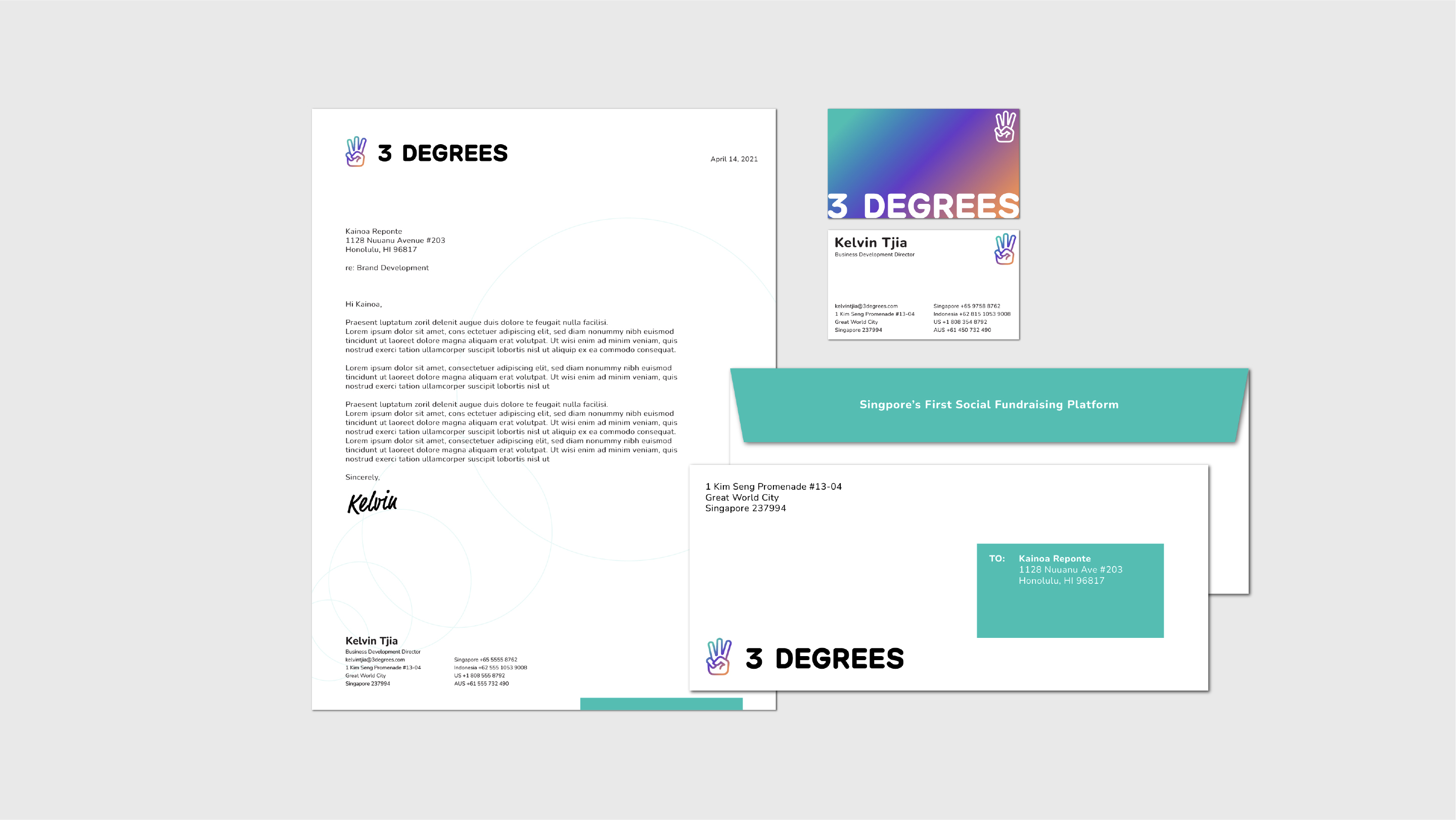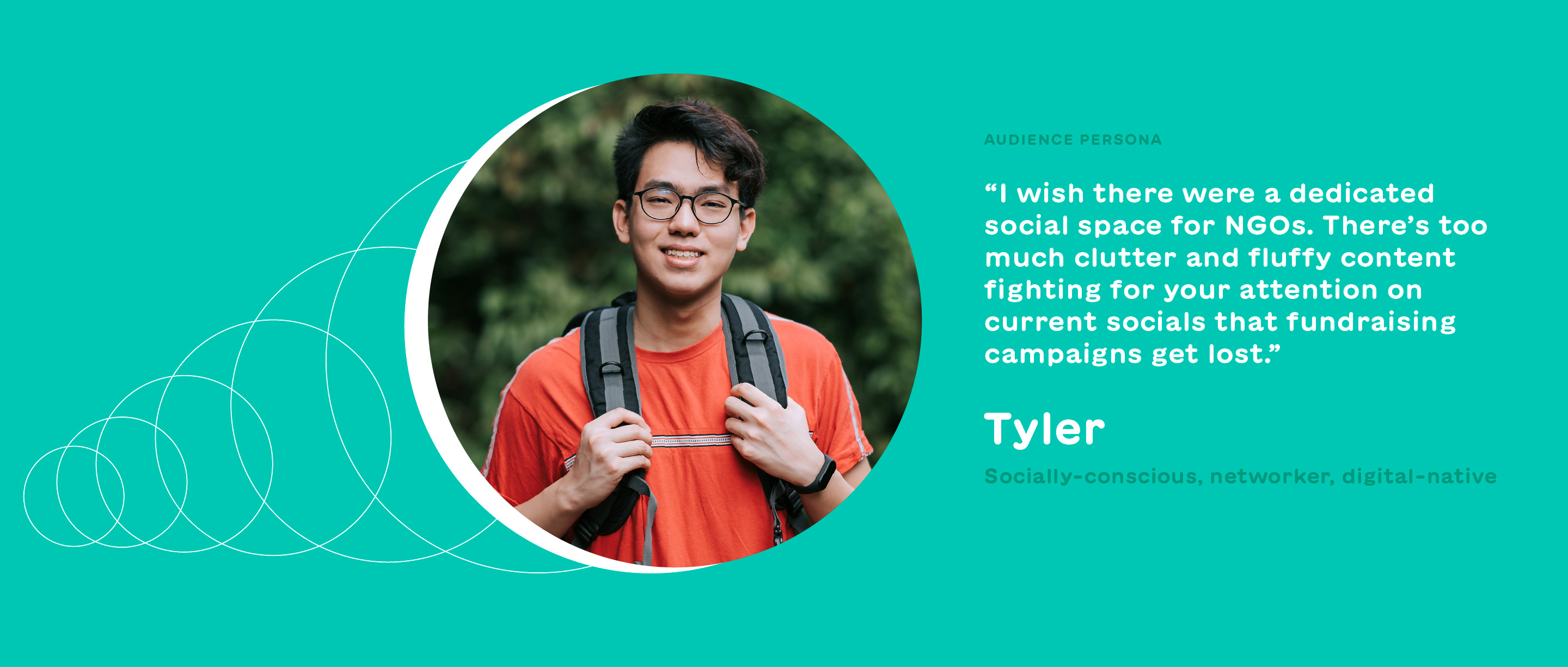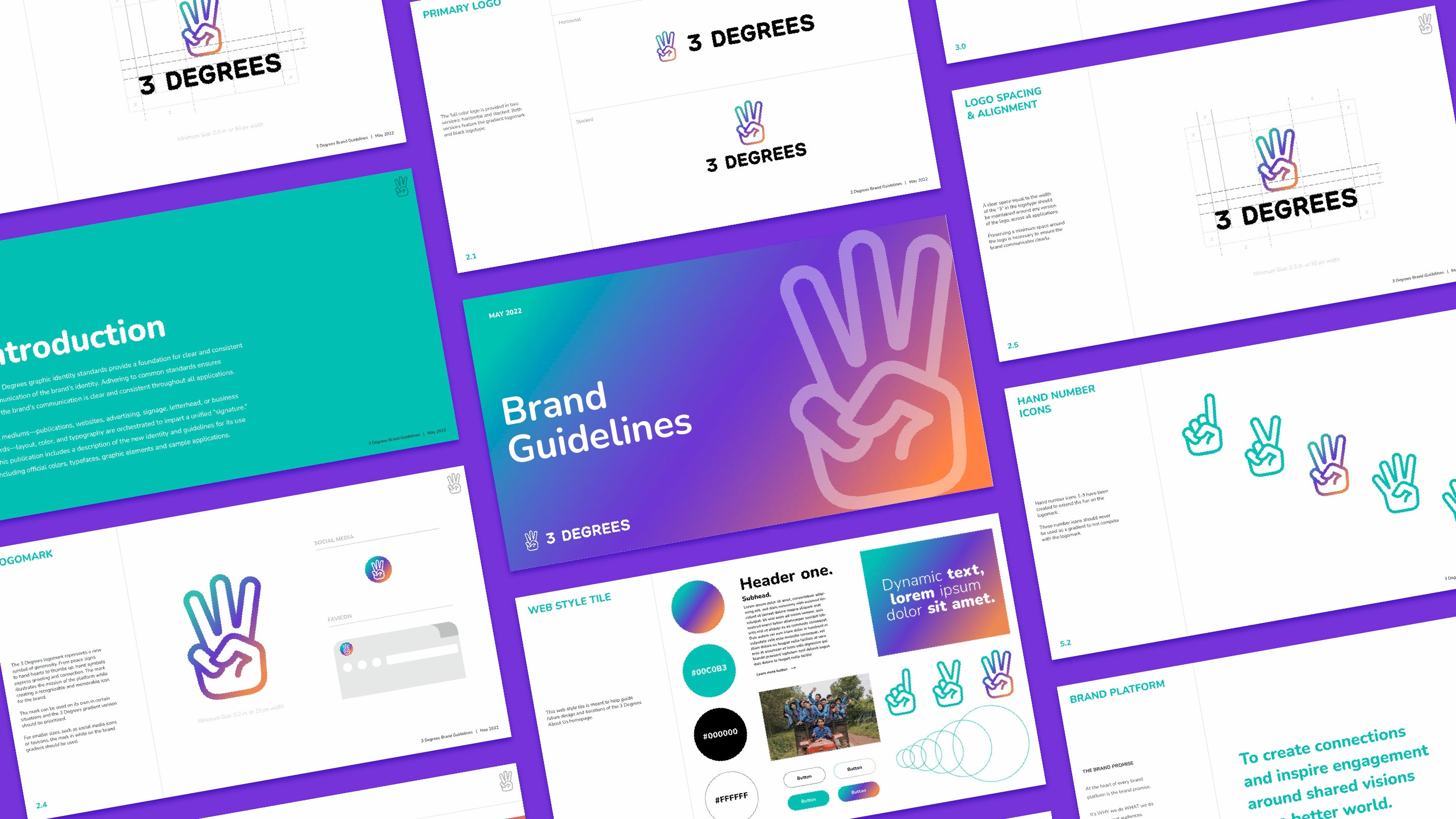 DESIGNING A DIGITAL EXPERIENCE
The final phase of the project focused on leading 3 Degrees to launch with user-experience consultancy and user-interface design. W|W delivered an initial microsite design to introduce its platform and its mission, along with several important experiences for the platform's mobile app design. Our development and design teams worked closely to shape the design and functionality of key moments such as the donation leaderboard, NGO and user profiles, video and forum feeds, and donor onboarding.