Wall-to-Wall Studios Sponsors Third NOISE Design/Music Experience, Featuring White Wives
March 21, 2013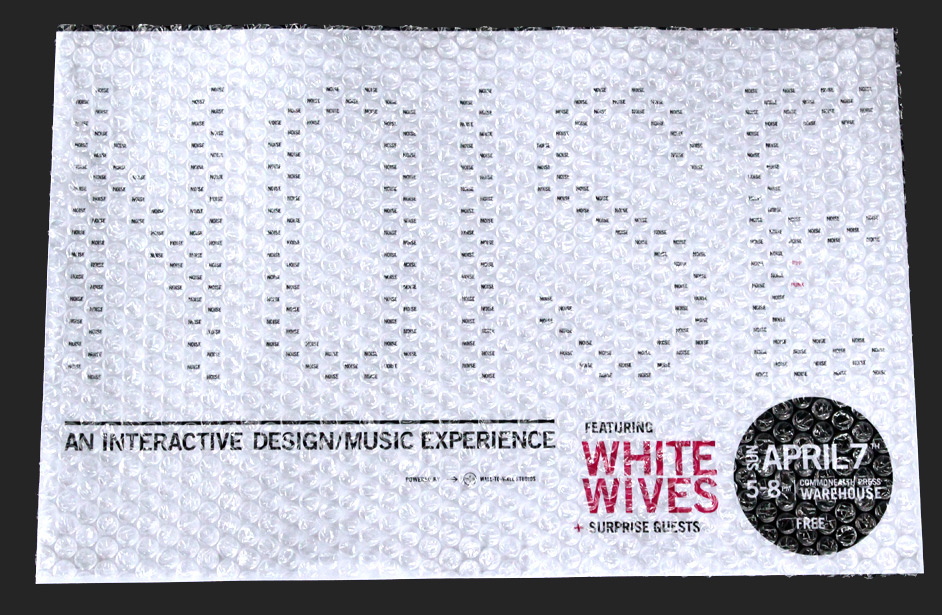 NOISE V3 takes place at Commonwealth Press Warehouse and features Pittsburgh alternative rock group, White Wives. The event will be an interactive design/music experience with an additional music performance by The Wakening, live painting by Mike Egan, interactive screen printing with CW Press, sound art installation by Maurice Rickard, and a crowd sourced favorite show flyer wall. RSVP for the event here.
When:
Sunday April 7, 2013
5-8 pm
Where:
Commonwealth Press Warehouse (2315 Wharton Street, Pittsburgh, PA 15203)
Cost:
Free
ALL AGES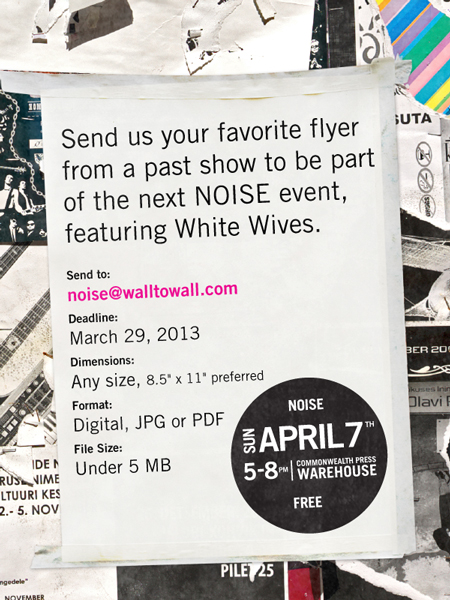 Be a part of NOISE by submitting your favorite flyer to noise@walltowall.com. Any show. Anywhere in the world. Your contribution will be used as part the event.