Wall-to-Wall Studios Launches the 2015 JFilm Festival with a New Website and Integrated Branding
April 16, 2015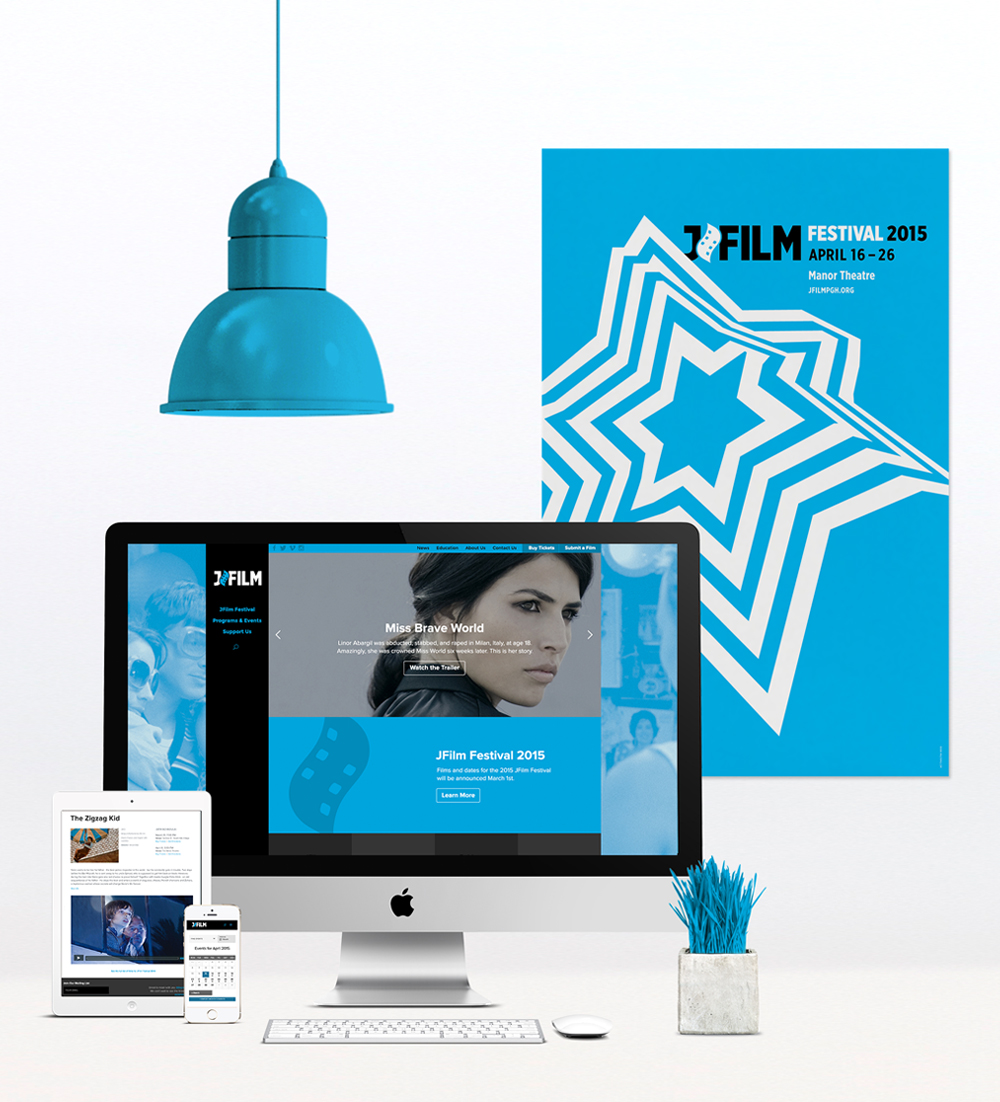 Wall-to-Wall Studios continued its creative and branding collaboration with JFilm: The Pittsburgh Jewish Film Forum via the launch of the organization's website and the creation of the integrated brand campaign (poster series, program cover, advertising, trailer and more) for the 2015 JFilm Festival, taking place April 16 - April 26. The festival showcases the best of Jewish film from around the world. The new website, www.JfilmPgh.org, was developed using Wordpress and leverages a dynamic calendar module to showcase programming and events.
View the JFilm Festival case study.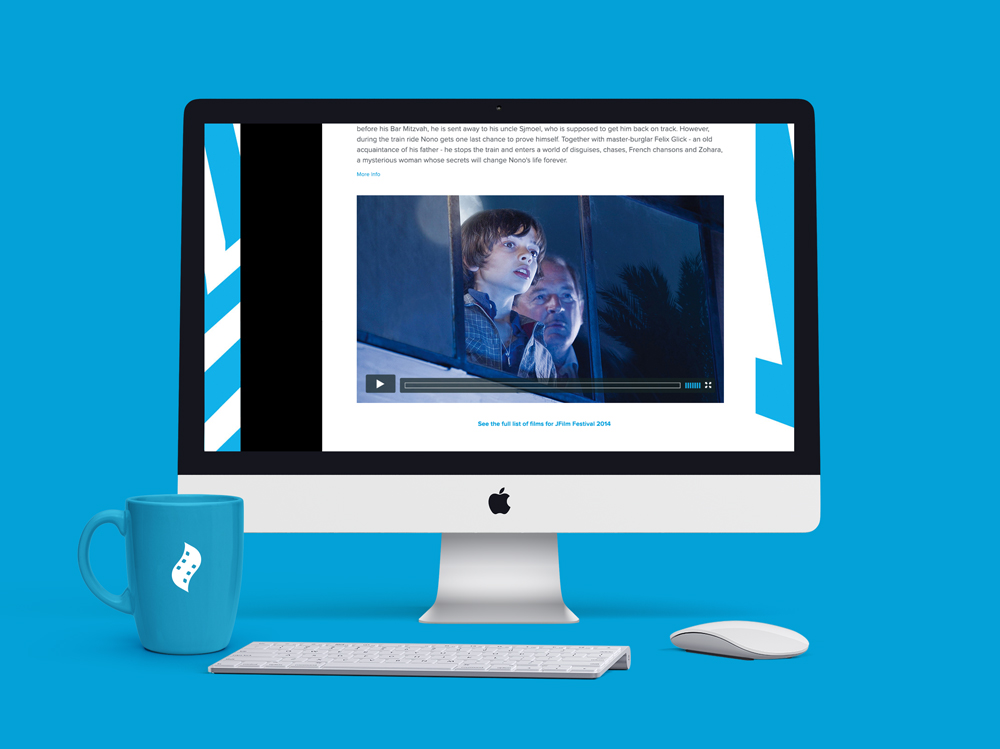 Desktop version of the new JFilmPgh.org leverages Vimeo video player.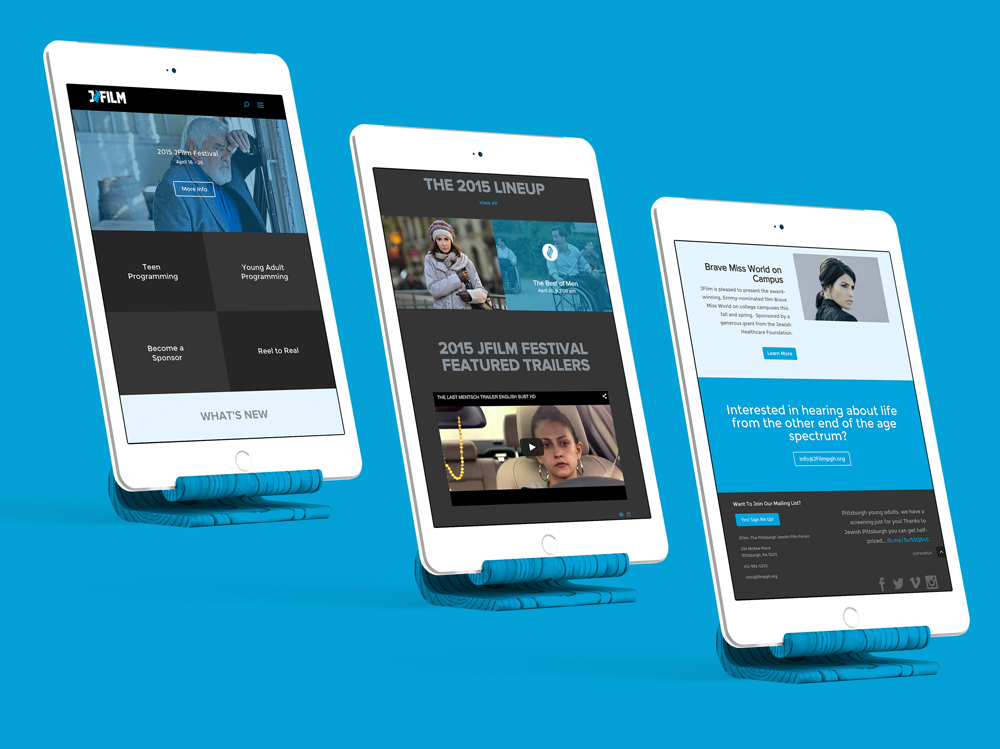 Tablet version of the Jfilm website incorporates responsive design.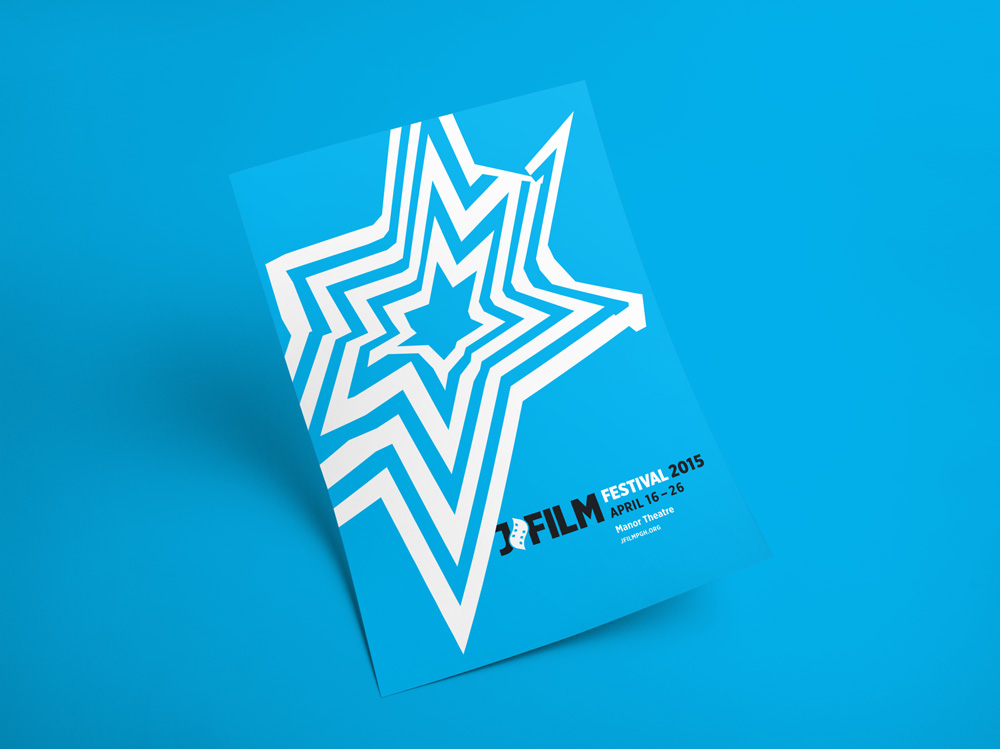 The Film Festival poster.
Multiple versions of the star graphic were introduced in the campaign.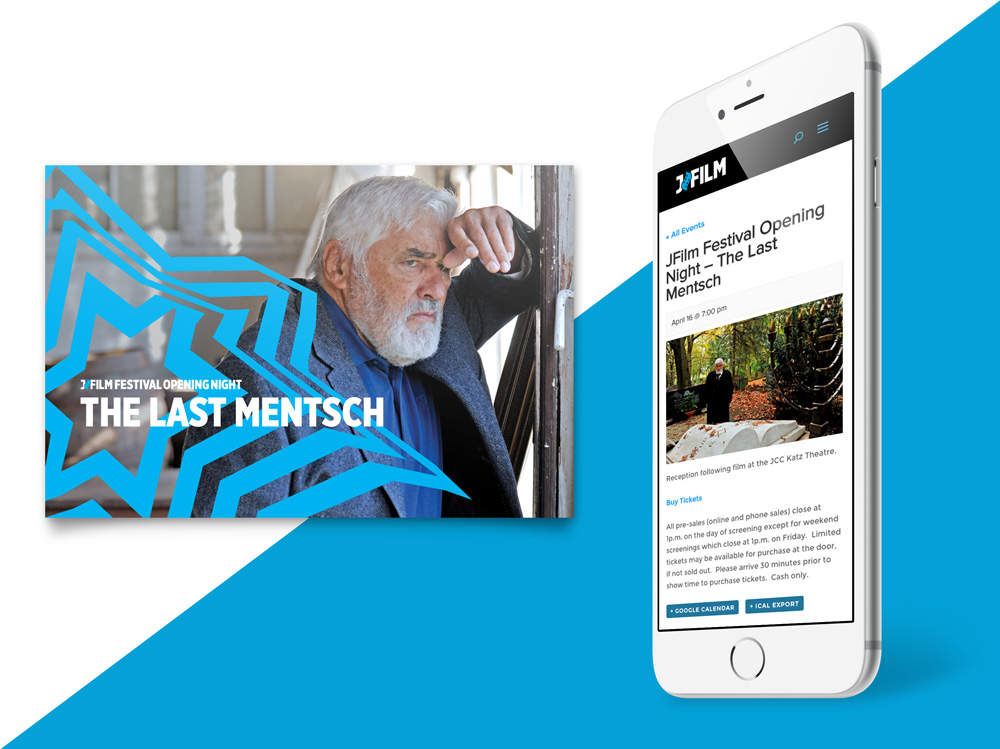 Opening Night integrated promotion -  in print (postcard) & web (mobile optimized phone).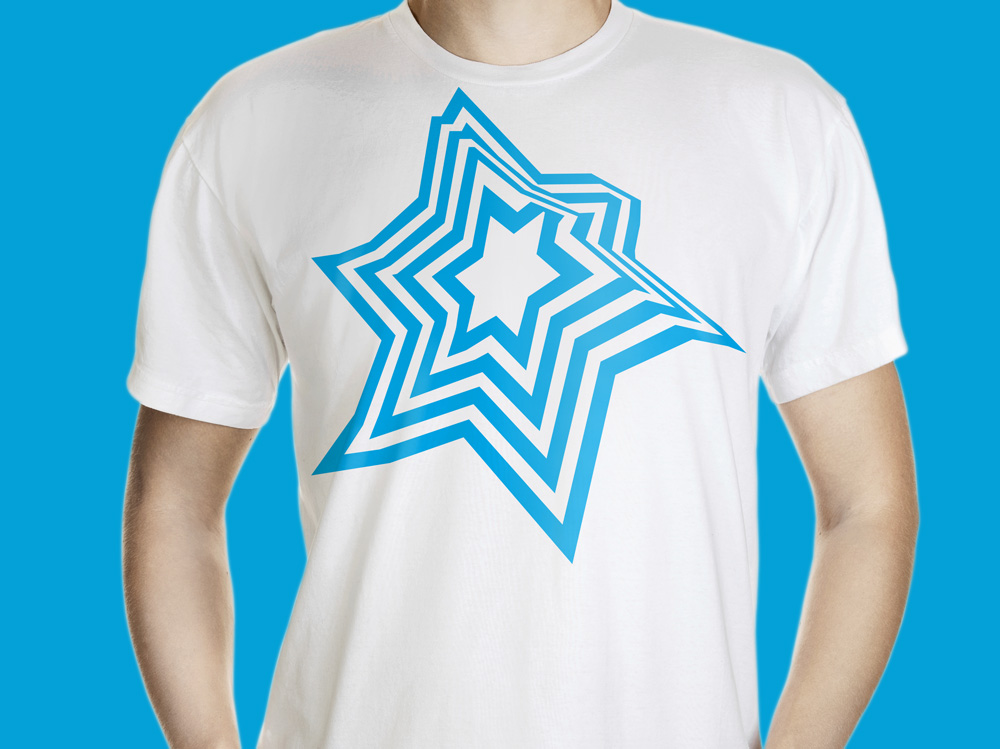 Simple, bold merchandise.
Motion graphic Film Festival trailer.