Wall-to-Wall Studios Designs Integrated Rebranding for Ho'opili
March 11, 2014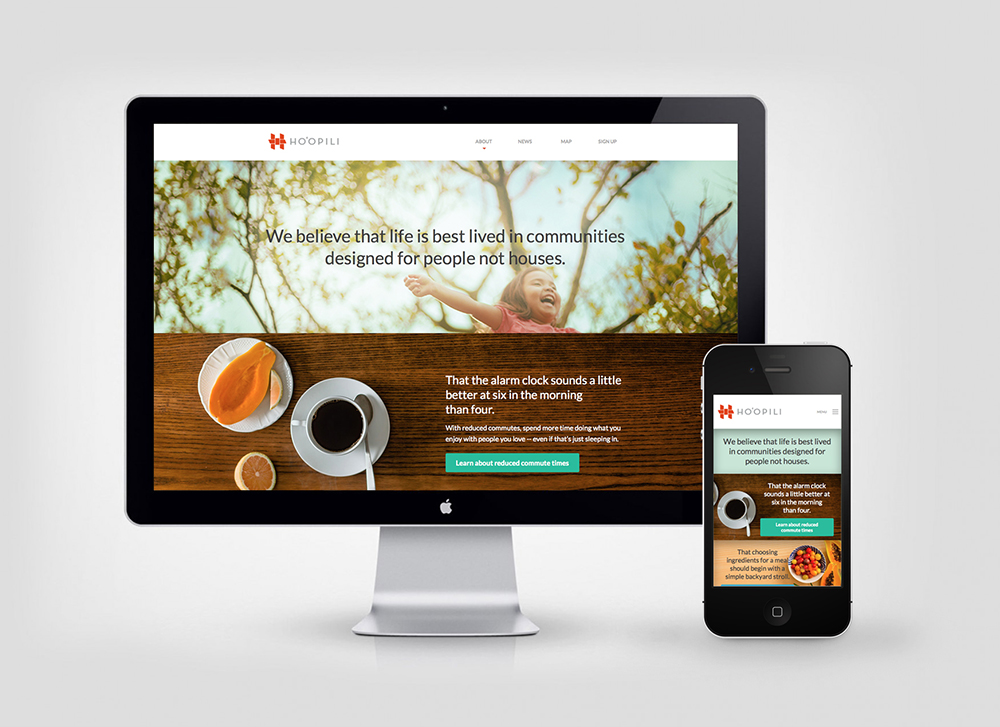 We believe that life is best lived in communities designed for people, not houses. Wall-to-Wall Studios designed the integrated rebranding (logo/identity, website) for Ho'opili, (www.hoopilioahu.com). The 1,554 acre, mixed-use, sustainable development in East Kapolei is led by the nation's largest home builder, D.R. Horton-Schuler Division. The Ho'opili project includes:
- Commuter connectivity via rail stops, bus lines & integrated bike paths
- Agricultural opportunities with 200 acre commercial farm & 8-acres of community gardens
- A five megawatt solar array delivering clean energy
- Open spaces via 15-20 one acre parks
- An educational focus with 5 schools planned for the community
The responsively designed Ho'opili website is powered by W|W CMS, a Ruby on Rails content management system.