Wall-to-Wall Studios' designed LaunchPgh.com for the URA receives Gold Excellence Economic Development Award from the IEDC
October 9, 2015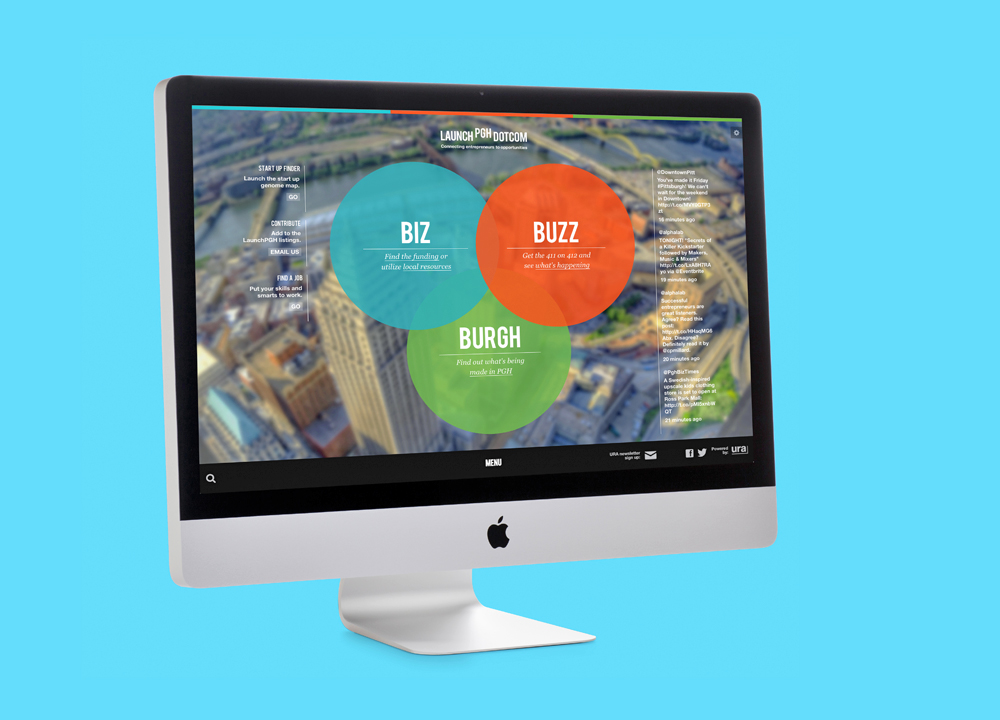 The Urban Redevelopment Authority of Pittsburgh (URA) received a Gold Excellence in Economic Development Award for LaunchPgh.com in the category of Special Purpose Website for communities with populations of 200,000 - 500,000 from the International Economic Development Council (IEDC). The world's largest independent non-profit membership and research organization devoted exclusively to the field of economic development, the IEDC helps economic development professionals create high-quality jobs, develop vibrant communities and improve the quality of life in their regions. JoAnn Crary, CEcD, Chair of the IEDC and President of Saginaw Future, Inc. remarked about LaunchPgh.org that "the award serves as a salute to pacesetting organizations like the Urban Redevelopment Authority of Pittsburgh for leading the charge."
In addition to designing and developing the LaunchPgh.org website, W|W also created the name and visual identity & branding of the initiative for the URA  as part of the City's overall plan to create a more robust entrepreneur environment. The responsively-designed website connects entrepreneurs with opportunities and serves as a "launchpad" for local new businesses. LaunchPGH.com has become the "one-stop shop" for entrepreneurs, investors, developers and job seekers with links to the best business and networking resources that can help them get their business off the ground, events for entrepreneurs and information about venture capitalists who might be interested in investing in their company.
The recent accolades for LaunghPgh.org mark the 2nd Gold Excellence award from the IEDC for a collaboration between W|W and the URA as the Integrated Investor Prospectus and Campaign was recognized in 2012  (view news story).  The LaunchPgh.org website was previously honored as "Judges Choice" by the 2014 PGH365, Pittsburgh's Annual Design Competition and Exhibition (view news story).