Surfjack Hotel and Swim Club Makes Waves in the Media
February 3, 2017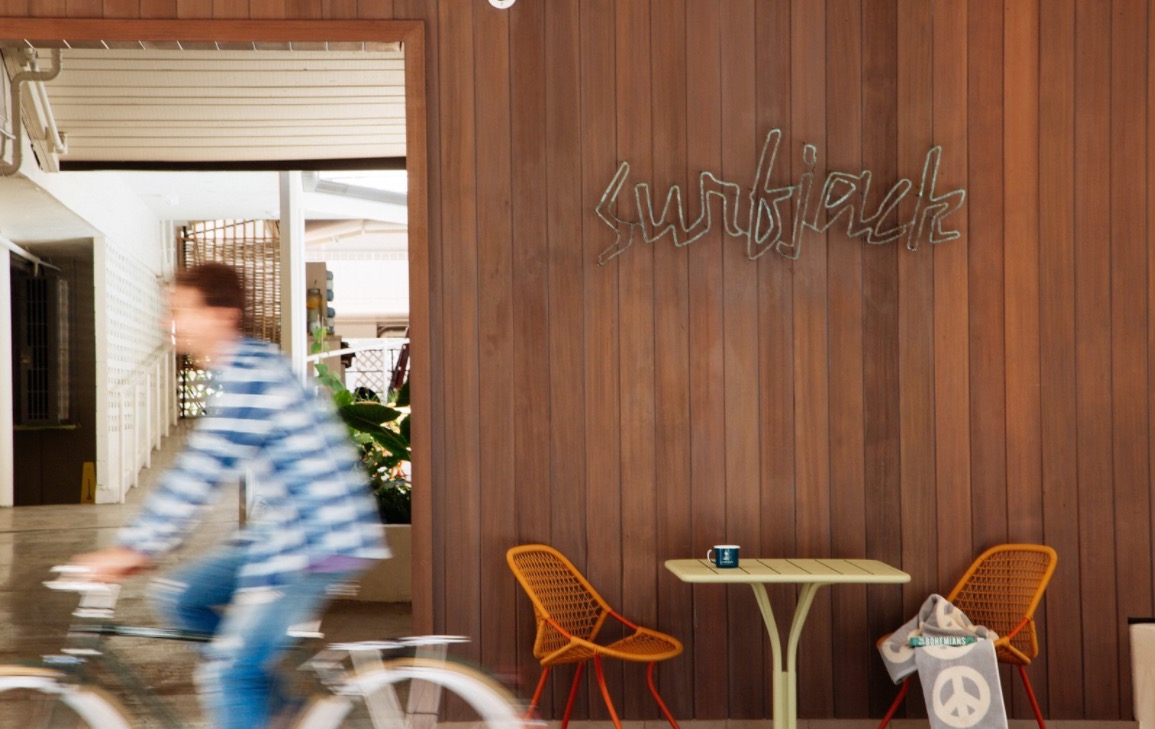 The Surfjack Hotel and Swim Club continues to score points in the local and national media for its thoughtful and creative approach. Communication Arts recognized the beautiful hand-lettering of the pool (illustrated by Matthew Tapia) in its recent Typography Design competition. The midcentury-inspired boutique hotel is now leading a movement to revive the authentic spirit of Waikiki. The New York Times called it "Waikiki's New Hip Place To Stay."
Dwell.com describes it this way:
"Along with the pool club that sits at the heart of the property, the hotel also houses Olive & Oliver—a curated boutique and artisanal coffee shop—and Mahina & Sun's—a hyper-local restaurant and bar that's led by chef Ed Kenney. Mahina & Sun's and the rest of the public spaces throughout the hotel were designed by Honolulu-based studio The Vanguard Theory, while the North Shore bungalow-inspired guest rooms were designed by Studio Collective. In addition to the space being filled with furnishings, lighting, and artwork by a range of local designers, every little detail was thoroughly thought out and branded to fit seamlessly with the Surfjack ethos. The Honolulu-based agency Wall-to-Wall was responsible for these elements—everything from the retro logos and postcards to the beach totes and towels that can be used throughout your stay."  
Check out the full Surfjack case study here.