NOISE Concert At The Lava Lounge
August 25, 2011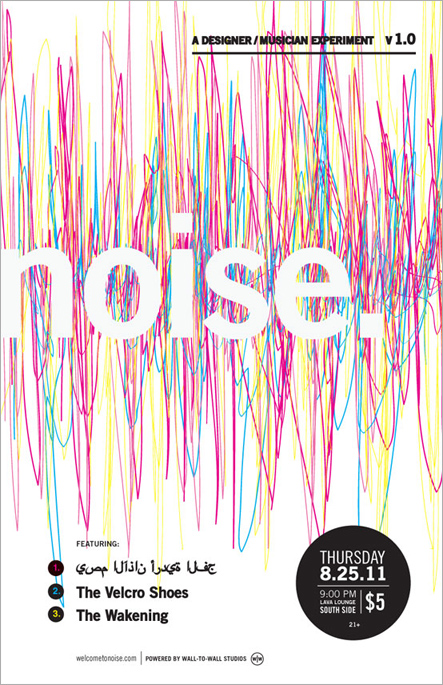 The Wall-to-Wall Studios sponsored "NOISE" kicks off tonight, August 25th, at the Lava Lounge. NOISE is a concert series showcasing musicians with day jobs that relate to design, web, advertising, printing and more. The inaugural NOISE event features:
يصم الآذان أردية الفج: An ethnomusicological obscurity from the far corner of the cut-out bin.
The Velcro Shoes: Infectious, pounding and unabashed, the band you remember wanting to see.
The Wakening: Pittsburgh's inescapable surfing zombies invite you to a beach barbecue…and they won't take no for an answer.