Honolulu Magazine editors choose J.J. Dolan's as Best Pizza
March 1, 2010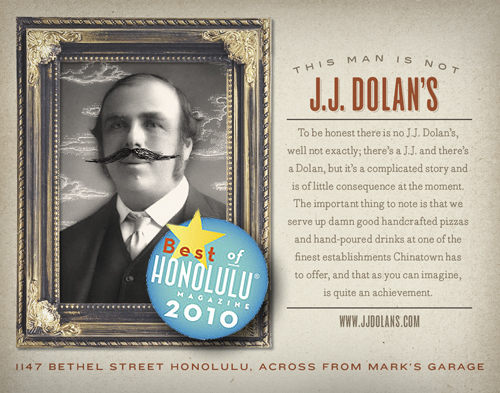 Honolulu Magazine's BEST OF HONOLULU 2010 issue is now on the newsstands and the Editors have concluded what we've known all along: J.J. Dolan's has the Best Pizza around. "Our favorite (after extensive testing, of course) is the New York style pie served at J.J. Dolan's. We love the crust, the sauce, the cheese. Oh, the cheese..." Read more about it here. So congratulations to our pals (and clients) J.J. and Danny for recognition well deserved! See you guys at pau hana.
View the J.J. Dolan's case study.
Read feature article in the Pacific Business Journal about J.J. Dolan's fast success.