Breadshop Identity by Wall-to-Wall Studios wins Brand New Award
March 29, 2013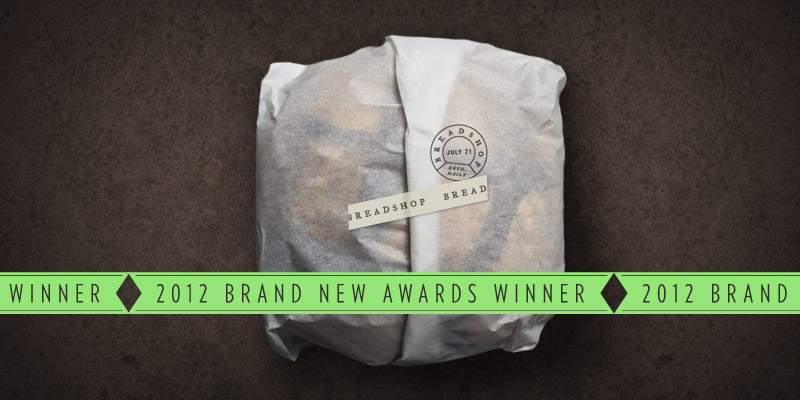 Congratulations to our client Breadshop, whose corporate identity system won a spot in this year's Brand New Awards. 714 entries were submitted and 75 winners were announced last week. Here's what the organizers themselves had to say about it:
"Just when you think judges can't get any tougher, they do. And this crop of judges proved especially hard to please. Unimpressed by recycling of styles or great visuals that didn't match the client, they all looked for something unexpected, surprising, and/or meaningful. Perhaps when we asked the judges to be tough we didn't expect them to select the lowest amount of entries yet in our three-year run, despite there being almost 200 entries more than the first year when the judges at the time selected 90 entries. But one rule we have is that there is no minimum quota of projects we need to include. Whatever bubbles to the top makes it. Simple as that."
We're proud of our collaboration with Breadshop founder Christopher Sy, and apparently lots of other folks in Hawaii are fond of his work too.
Honolulu Magazine: "Best Bread in Honolulu" (Dec 2012)
Honolulu Magazine: "The best country bread you've never heard of: Chris Sy's levain" (Oct 2012)
Hawaii Public Radio: "Breaking Bread with Breadshop's Chris Sy" (with audio interview)
View the Breadshop branding case study here.