Be a Friend in Pennsylvania
August 27, 2020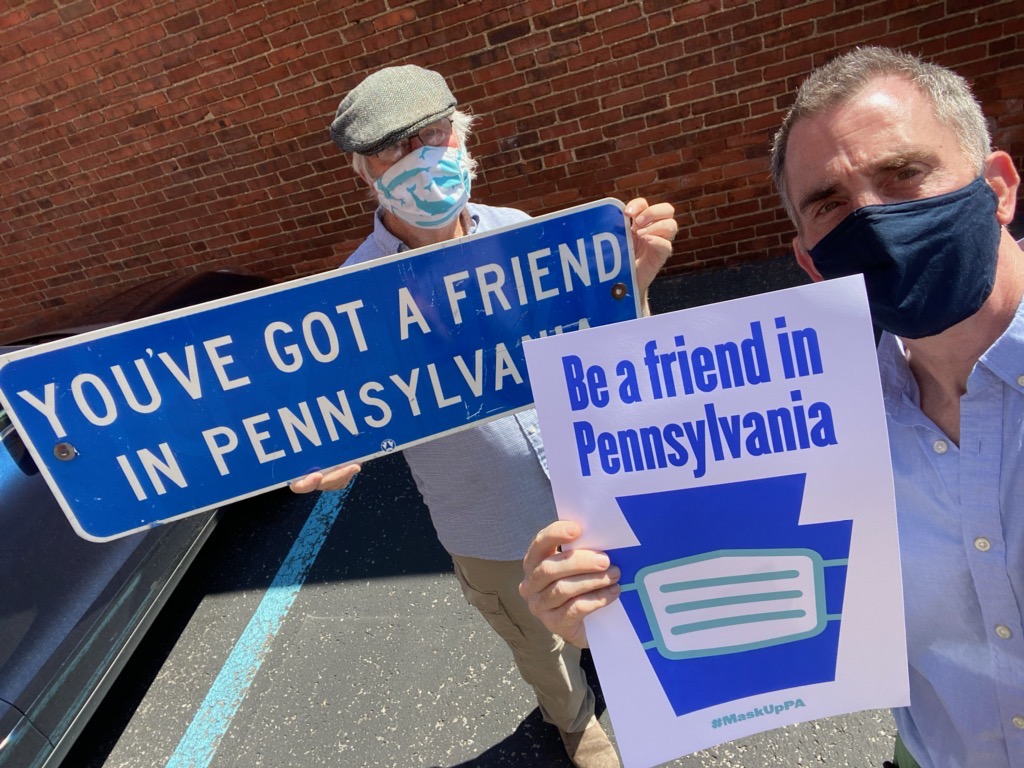 In a nod to one of PA's most successful campaign slogans crafted by his "pop", Wall-to-Wall Studios partner and creative director Larkin Werner, launched the grassroots campaign "Be a Friend in Pennsylvania" which is encouraging commonwealth residents to stay safe and be a friend by wearing a mask during the Covid-19 pandemic. Back when Ray Werner was a creative director at Ketchum Advertising he developed the tagline "You've got a friend in Pennsylvania" for the state tourism agency, becoming one of the most memorable state taglines along with "I love New York" and "Virgina is for Lovers".
Businesses, retail shops and influencers alike have been supporting the campaign which has been captured by photographer Larry Rippel with poster printing donated by Commonwealth Press. Photos below by Larry Rippel.
The poster is available as a free download on hiyinz.com.
Read more about the campaign in Pittsburgh City Paper.