Ad Up Hawaii Workshop Provides Non-Profits with Marketing Strategy and Creative Campaigns
October 3, 2014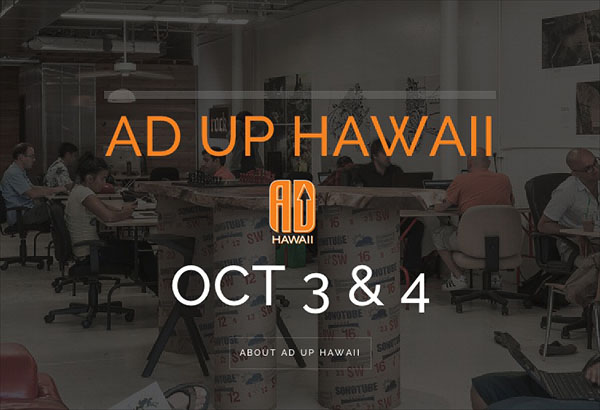 Bring together branding, advertising, tech and social media professionals, several worthy non-profit organizations in need of marketing strategy, a cool Kaka'ako co-working space, some food and drink, local business leaders as judges, along with a 9-hour time limit and you get one of the most unique workshop events built for a great cause.
Consistently, Hawaii non-profits rank Fundraising and Marketing as their top 2 needs. Ad Up Hawaii was created by Kokua.org to bring a friendly competition amongst the top local branding and advertising professionals to help the local community. The "mini agency teams" will compete startup-weekend style to develop strategic campaigns for several pre-selected non-profit organizations.
Wall-to-Wall Studios is among the many sponsors of Ad Up Hawaii and will be presenting a "Branding 101" workshop on Saturday October 4, 2014 for the non-profit attendees. Learn more about the event at AdUpHawaii.org
Friday, October 3, 2014 – Social Mixer at Honolulu Beer Works - 6:00 pm
Saturday, October 4, 2014 - Ad Up Hawaii Event Day – 8:30am-6:00 pm
     • 10:15am  Branding 101 Workshop: Wall-to-Wall Studios
     •   1:00pm  Public Relations 101 Workshop: Becker Communications
     •   2:30pm  Social Media 101 Workshop: UBER
See you there.